The Carlos and Malú Alvarez Endowed Student Scholarship
Scholarship Description
The Carlos and Malú Alvarez Endowed Student Scholarship provides UIW Honors students a pathway to excellence to become the uncommon leaders and problem solvers of tomorrow. Alvarez  Scholars will apply their award to activities and offerings which enhance their educational experience and open doors to post-graduate opportunities.  Examples include but are not limited to: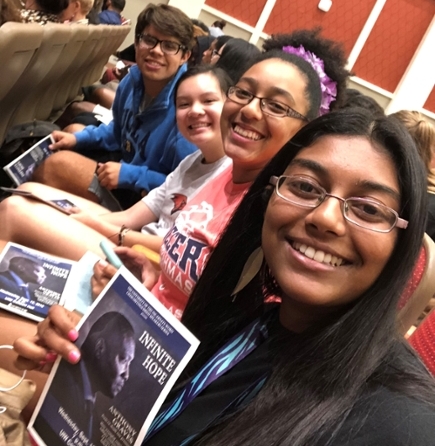 study abroad
career mentoring seminars and guidance
financial support for summer internships, research fellowships
presentations at conferences/meetings
service learning experiences
preparation for graduation/professional school including guidance in applying for prestigious fellowships and scholarships.
When fully established, the Carlos and Malú Alvarez Endowment will benefit a cohort of ten disadvantaged and deserving students each year by providing career mentoring, financial literacy education, financial support for summer internship/research opportunities and study abroad, and post-graduate preparation.
Students will receive awards of up to $4,000 per year, renewable for up to four years as a supplement to regular merit and need-based financial aid.
Selection Criteria
The criteria for selecting Alvarez Scholars include:
Incoming freshmen
All disciplines are eligible; particular emphasis will be placed on math and science majors as well as students planning careers in public service
Financial need
A strong work ethic and an intense desire to succeed
Application to and membership in the UIW Honors Program
Application and Selection Process
Applications are now being accepted for the Alvarez Endowed Scholarship. The deadline for completed applications is Friday, May 1, 2020, and they may be emailed directly to the Honors Director at jloden@uiwtx.edu. Applications to the Honors Program may be submitted in conjunction with the scholarship application. Please use the Inquiry Form to request an Honors Program application and to pose any questions you may have. 
Selection Process
The Selection Committee will review applications to determine a roster of finalists for a phone interview. From those results, they will select the ten winners.