Retreats
SALVE - Your Presence is a Gift - September 16-18, 2022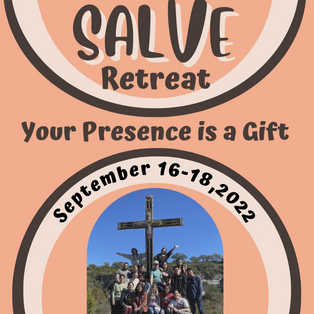 Each year in the fall semester, University Mission & Ministry offers a SALVE retreat for UIW students. The weekend is designed to give you an opportunity for inner reflection and welcome you to the UMM community. Located at a beautiful site in the Texas Hill Country, SALVE provides the ideal get-away to help you pursue a personal relationship with Jesus Christ and, together with others, spread His joy to the world. SALVE is a Catholic-based retreat but is open to all Christian denominations.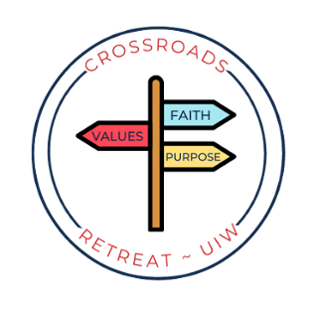 Crossroads Retreat
Crossroads, a welcome retreat by UIW University Mission and Ministry exists to welcome incoming students home to UIW by cultivating an environment that fosters meaningful relationships and offers a clear invitation to deepen your relationship withe Jesus Christ. Crossroads is designed for all students, Catholic and non-Catholic, to share this journey of faith with peers and benefit from the experience and wisdom of upperclassman who have made this transition. Crossroads offers students a chance to build community and address some important issues while making new friends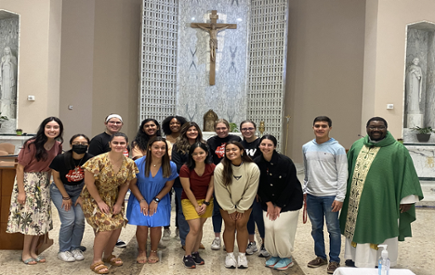 This was a great opportunity to really get to know one another more: where we each stand in our faith journey and what we are hoping to get out of being at UIW. It was really great to see many open up about their experiences with prior communities of faith....that we all felt very comfortable and open with one another!
~Anais Arroyo
Senior Peer Ministry Intern
Breathe Young Adult Group
We learned that prayer can be different for each of us, and especially while experiencing college life, it can even be difficult to pray.
~Elissa Simmons
Peer Ministry Intern
Breathe Young Adult Group
Fiat Women's Group