Faith Formation
As a student at the University of the Incarnate Word, you are all already a part of Mission and Ministry. You are part of a legacy that began in 1881 when the Sisters of Charity of the Incarnate Word began the ministries in education. Today, we invite you to participate in continuing or even discovering your faith journey through the many opportunities in Mission and Ministry - Ecumenical and Interfaith Dialogue, Faith Formation Ministries, Media Ministry, Music Ministry, Prayer and Worship, Social Justice and Community Service, and Religious Student Organizations.
Spring 2022 Confirmation and First Holy Communion Candidates
This year, three students and one UIW staff member prepared to receive their sacraments of Confirmation and first Holy Communion this year. On March 6, 2022, Julian Garcia participated in the Intercollegiate Confirmation Mass at St. Mary's University where he received his Confirmation. On May 1, 2022, we celebrated the reception of sacraments at the 11 a.m. Sunday Mass for Benjamin Tullo (a senior business administration student as he received his Confirmation and first Holy Communion), Steven Puente (Assistant Director of Freshman Admissions, received his Confirmation and first Holy Communion) and Siham Hawit (an international student from Honduras, studying electrical engineering, received her Confirmation and first Holy Communion). Please join us in congratulating them and praying for them as they continue their faith journey.
We will open registration for sacramental preparation for the 2022-2023 academic year mid-August 2022. For more information, contact Beth Villarreal, Director of Campus Ministry villaret@uiwtx.edu.
Who we are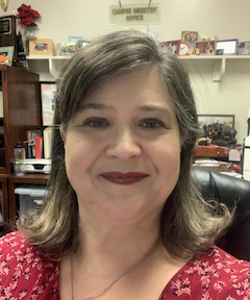 Elisabeth "Beth" Villarreal
Director of Campus Ministry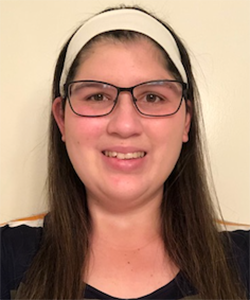 Rozlyn Hope Bermea
Graduate Assistant
Hometown and High School: Del Rio, Texas, Del Rio High School
Inspirational quote: All that I do, I do for the Lord, with the Lord and through the Lord. All glory is His! ~Rozlyn Bermea
Each day is God's gift to you. What you do with it is your gift to Him. ~T.D Jakes
Favorite Song and Artist: "Scars" by I Am They
I am an alumna of UIW, class of 2020 with a degree in Interdisciplinary Studies now a graduate student working on my Masters in Education. I aspire to use my education to teach children with special needs, but also expand my ministry work! I have been apart of UMM since my freshman year, and became a minister my sophomore year. I have loved being apart of UMM, and have gotten to grow in my faith while at college. UMM has been like a second family, I know they are always there for me.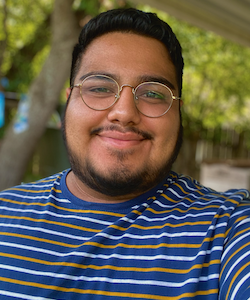 David Santillano
Senior Peer Ministry Intern
Hometown and High School: San Antonio, Texas, Judson Early College Academy
Inspirational Quote: "The belonging you seek is not behind you, it is ahead" -Maz Kanata
Favorite Song and Artist: "My Only" by John Mark McMillan
I am in my fourth year at UIW studying Pastoral Ministry with a concentration in Philosophy and a minor in Spanish Proficiency. I hope to go to Divinity school after I graduate. Campus ministry has been an instrumental part of my educational journey. I have made incredible and life-long friends because of campus ministry. Having a community to lean on is a great security to have, especially as a first-gen student.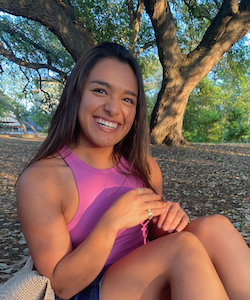 Anais Arroyo
Peer Ministry Intern