Bible Study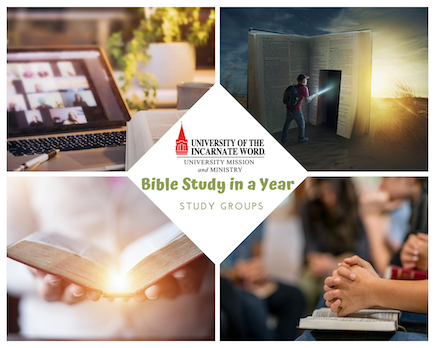 Mission and Ministry invites students, faculty, and staff to form Bible Study Groups to use the  Ascension Press'  Bible in a Year Podcast, hosted by Fr. Mike Schmitz and its accompanying Reading Guide.
The projected start dates for groups to begin meeting is September 15, 2021. Individuals are invited to facilitate a group to be the point person for communication and keep conversations moving in their groups. A facilitator meeting will be held prior to the projected start date on September 12, 2021. Individuals are welcome to join a group or create a group any time during the year.
To facilitate the creation of groups, please complete the survey below to help us connect you to a group. Once your information is gathered, we will match you with a group that fits your availability.