Breathe Young Adult Ministries
Breathe Young Adult Ministries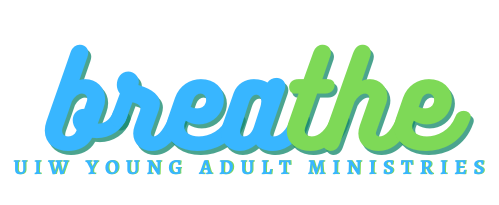 A Young Adult Catholic ministry at UIW, Breathe Young Adult Ministries build a better community in which an individual can grow in relationship with Christ.
All are welcome.
Breathe Community Night:
Every other Wednesday night, beginning September 1, 2021 at 7 p.m. 
Breathe YAG Community nights are a time for all of us to step outside of our busy schedules an come together in fellowship, music, and reflection.
Due to the Covid-19 pandemic, we are primarily meeting virtually. To join us on Wednesday nights and other opportunities by going to the
Breathe event site
.
Men's and Women's Group:
Our Breathe faith-sharing groups meet every other week (opposite of Breathe Community Nights) to share intentional time focused around scripture and prayer and relationship. Check out our  Breathe event site for the next meeting or email ministry@uiwtx.edu.
Breathe Social Media