The Word E-News Archive
UIW Unsung Hero

Meet Lorraine Ewers, Administrative Assistant to the Dean of CHASS. Lorraine was born in St. Louis, Missouri and has worked at UIW for 36 years. In that time, Lorraine has been quick to adapt to many challenges and changes without missing a beat. 
When asked what she loves most about UIW, Lorraine said, "While we have grown, we are still a family."
Dr. Stefanie Boswell, Associate Professor of Psychology, said of Lorraine, "She is the heartbeat of CHASS and works tirelessly to serve students and help us serve students." 
When she's not busy making a difference at UIW (which is not often), Lorraine enjoys knitting. Be sure to stop by and give a big thanks to Lorraine for her 36 years of dedicated service to UIW!
MISSION
Mission and Ministry: Summer Mass Schedule
Our last 8 p.m. Mass for the Spring semester was celebrated on Sunday, May 6.

Masses will continue throughout the summer on Sundays at 10:30 a.m. in Our Lady's Chapel through August 19, 2018. 

We will celebrate our annual Welcome Mass on Sunday, August 26. Due to limited seating in the Chapel of the Incarnate Word, two liturgies will be offered on this day:
- 10:30 AM (Chapel of the Incarnate Word)
- 10:45 AM (Our Lady's Chapel) 

Our 8:00 p.m. Mass resumes in Our Lady's Chapel on Sunday, September 2, 2018.
Our Lady's Chapel Services
All are welcome.
Noon Mass, Monday – Friday
Sunday Mass at 10:30 a.m. 
Sacrament of Reconciliation - 11:30 a.m. Fridays or by appointment with Fr. Tom Dymowski, O.SS.T. at (210) 829-3131 or dymowski@uiwtx.edu.    
---
Events   
Darwin Lechler Concert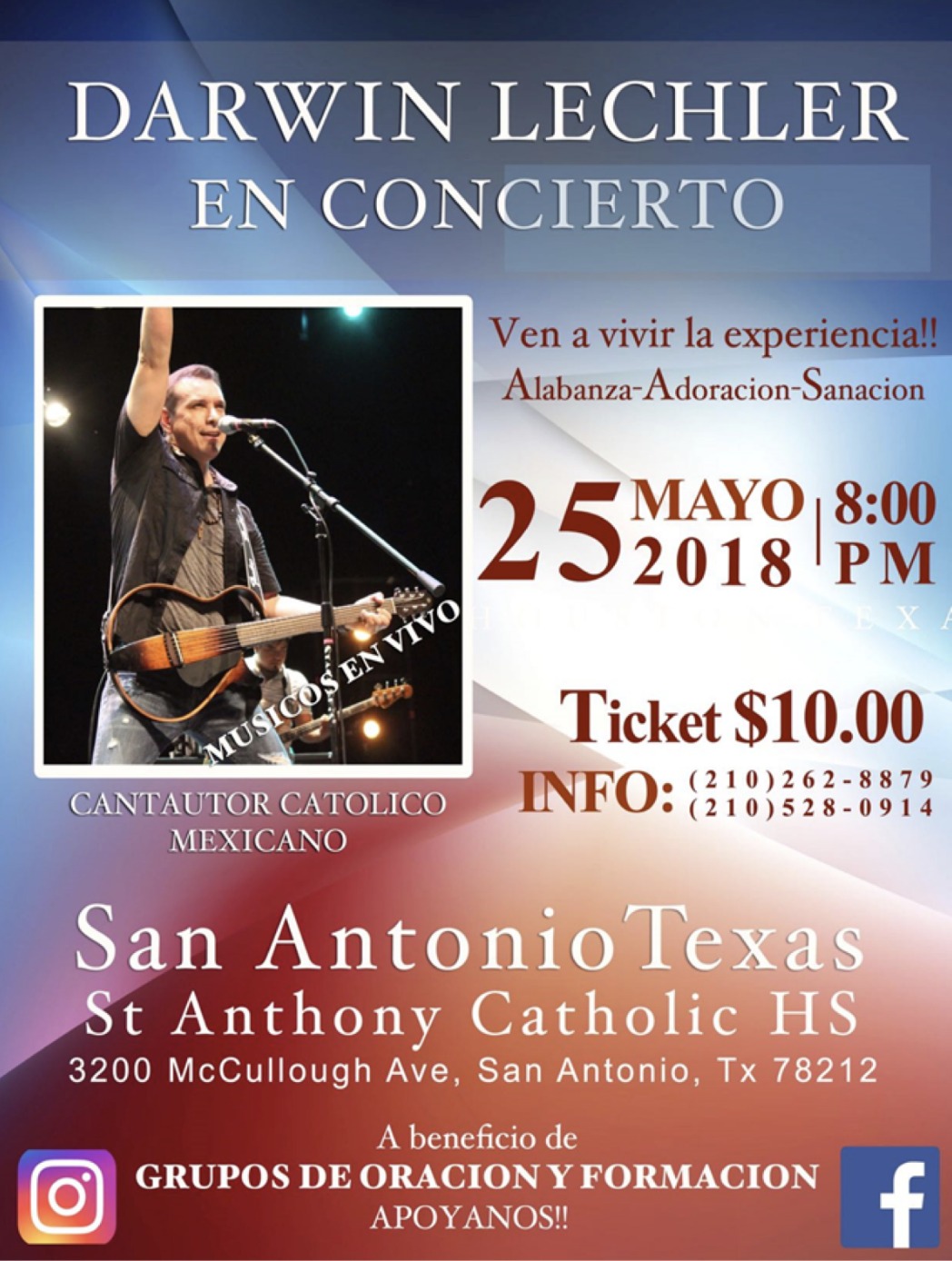 Notre Dame Folk Choir Texas Tour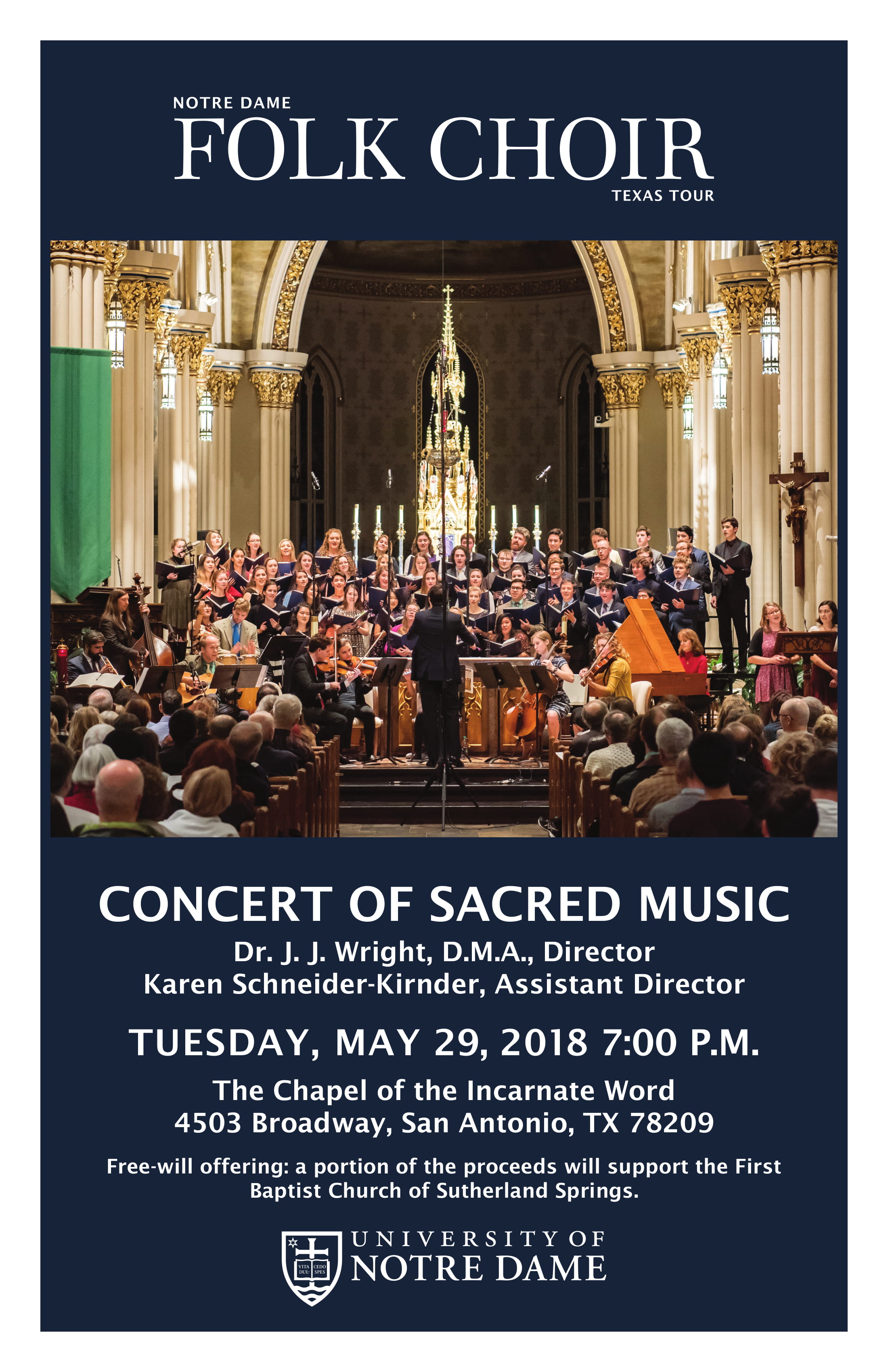 ---
Community News
Sr. Sally Mitchell Celebration
Members of the UIW community gathered for a celebration honoring Sr. Sally Mitchell for her many years of service to the University of the Incarnate Word. The event was held on Thursday, May 24, 2018.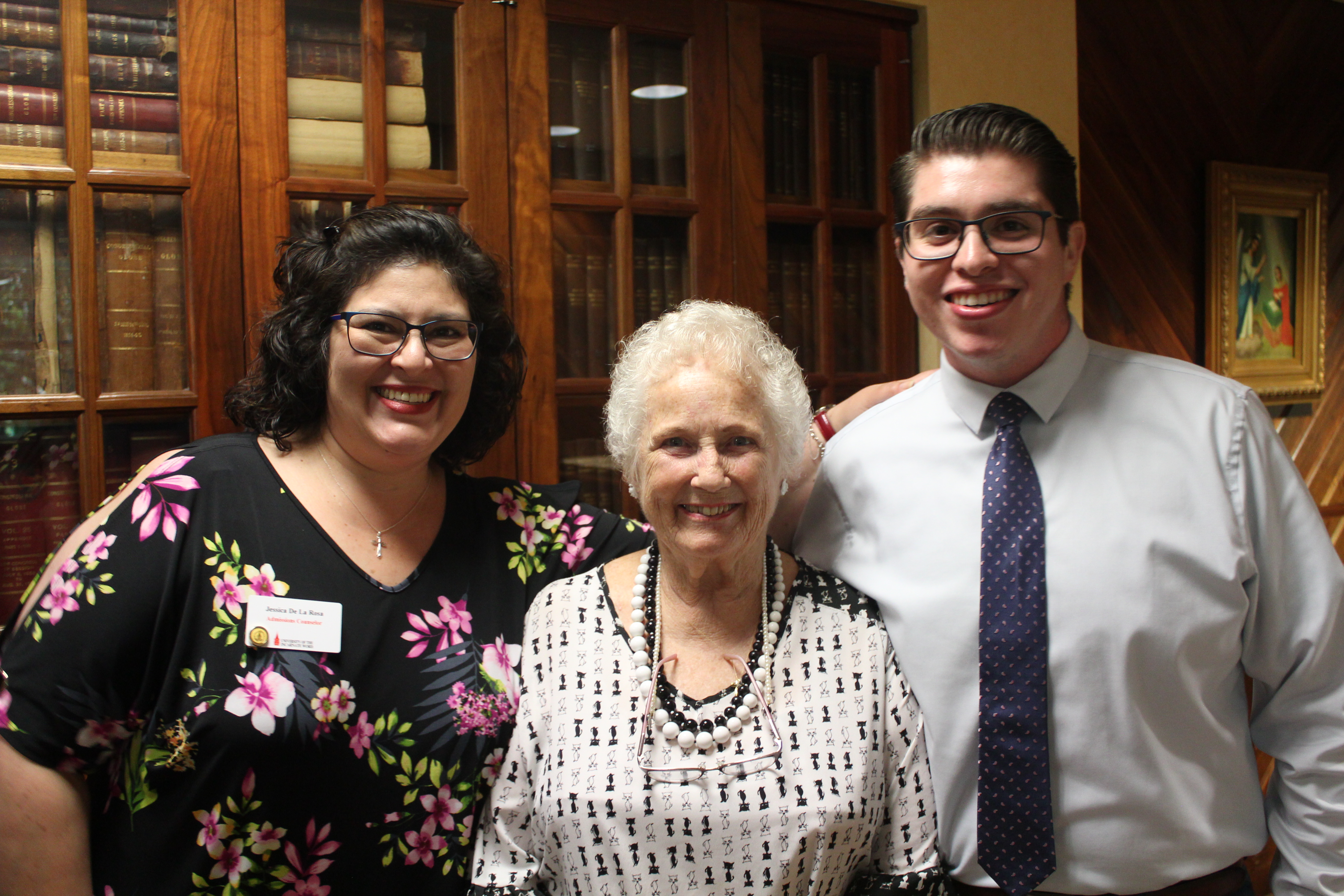 Jessica De la Rosa and Oscar Salazar, Admissions Counselors, were in attendance to express their appreciation for Sr. Sally Mitchell's dedicated services to UIW. Thank you for all you have done, Sr. Sally Mitchell! You will be missed!  


San Antonio Museum Exhibitions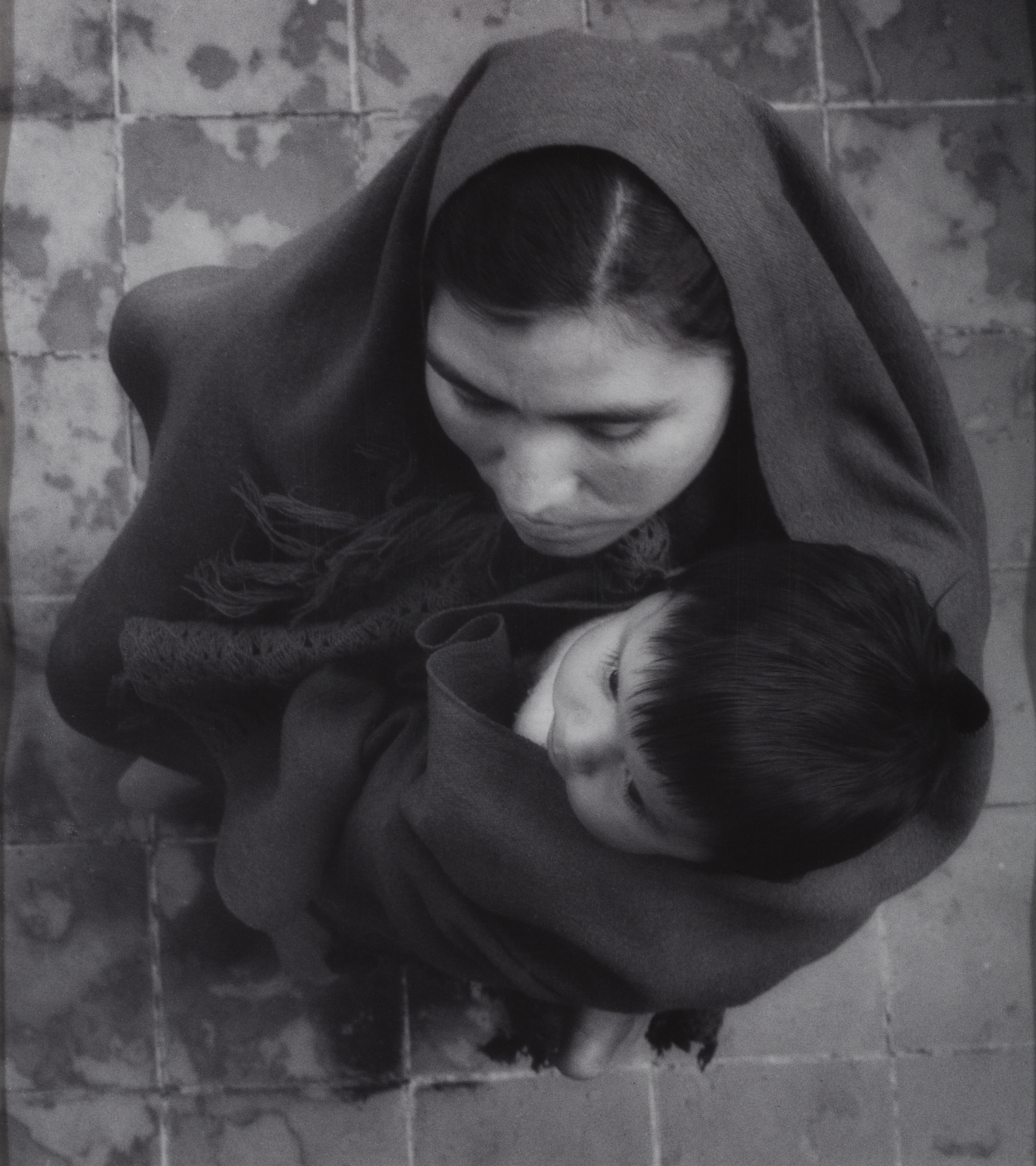 University employees receive free admission to the McNay Art Museum and the San Antonio Museum of Art with their valid UIW ID. Additional fees may apply to exhibitions. For info, contact (210) 829-6019.
San Antonio Museum of Art Current Exhibitions:
The Magic of Clay and Fire: Japanese Contemporary Ceramics - Through Spring 2018 
Egyptian Animal Mummies: Science Explores an Ancient Religion - Through July 1, 2018
McNay Art Museum Current Exhibitions:
Manuel Carrillo: Mi Querido Mexico - Through September 2, 2018
Cities on Parade: 300 Years of European Festival Books – Through June 10, 2018
Spain to San Antonio: Hispanic Culture on Stage – Through June 10, 2018
Fragments of a Dream - Through September 9, 2018

HemisFair '68: San Antonio's World's Fair - Through July 29, 2018

100 Years of Printmaking in San Antonio: Bill Reily - Through July 1, 2018

Captain Seth Eastman's Journey with a Sketchbook: New Orleans and the Gulf - Through July 1, 2018

ARTMATTERS: Mi McNay es Su McNay - Through July 1, 2018
---
Department News
Corporate Cup Registration
Join team UIW for Corporate Cup 2018! UIW is a proud sponsor and host site of the San Antonio Sports Corporate Cup. Over 80 companies and thousands of employees come to UIW each summer and compete in a 13-event challenge modeled after a corporate Olympics competition.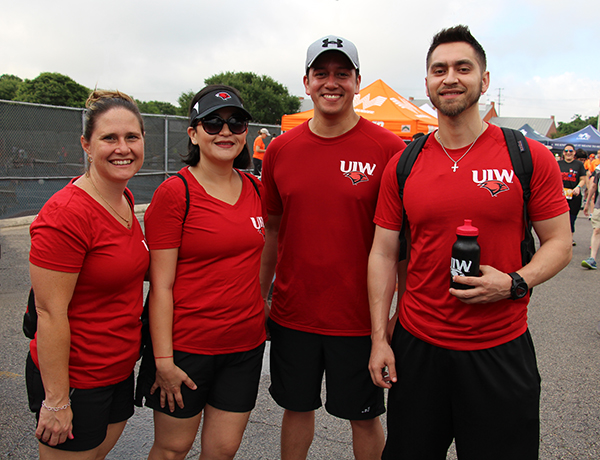 San Antonio Sports Corporate Cup will be held on Saturday, June 2 from 7 a.m. - 2 p.m. Employees can represent Team UIW as a competitor, a volunteer, or a spectator. Families are always welcome to attend but cannot compete (except in the healthy walk). To learn more, visit uiw.edu/teamuiw. 


Fiscal Year End Procedures
We are approaching the end of another budget year. In order to close out the 2017/2018 fiscal year, we request your cooperation in the areas displayed in this memorandum. Thank you in advance!
IMPORTANT TECHNOLOGY-RELATED CHANGES COMING JUNE 1, 2018
The following will take effect on JUNE 1, 2018 unless otherwise mentioned:

Banner 9 is LIVE for all Banner users. 

Important: Banner 9 is ONLY accessible through the MyWord portal using your network/email account and password. 
Highlights:

New user interface
Easier navigation
Eliminates pesky java and browser problems
Improved information security

For Banner 9 online training resources and more information, click here.

 Forgot your password? No need to call the help desk. Reset it yourself now on MyWord. 

IMPORTANT: First time login to MyWord will require sign-up for the self-service password reset functionality. It's easy, harmless, and will be handy in the future!

How? Just login after June 1 -or- for step-by-step instructions, click here. 

Stronger passwords will be enforced to improve security of institutional assets and employee digital services. Click her for more information.
EMAIL – Spam Quarantine Digest is implemented.


IMPORTANT: As a convenient tool to help you manage spam and not lose 'good' emails, a digest of spam categorized emails will be sent to your Inbox daily. You can quickly review and release emails to your Inbox, if desired.

EMAIL - Retention Standard to be implemented September 30, 2018.

IMPORTANT:  Routine 'sweeping' of UIW email boxes will occur per an established email retention standard.  To ensure important business emails are retained, file them in the Archive folder.
---
Athletics News
---
Miscellaneous

The University of the Incarnate Word provides reasonable accommodation with adequate notice. To request disability accommodation for events listed in this newsletter, visit www.uiw.edu/ada.