UIW Community Newsletter - March 6, 2020
UIW Community Newsletter - March 6, 2020
Spotlight
UIW Nursing Ranked in Top 10 in Texas
For the second year in a row, the University of the Incarnate Word's Nursing Program has been ranked in the top 10 in the state of Texas by a national website. RegisteredNursing.org recently published its 2020 state-by-state tops list and ranked UIW No. 7 in Texas, up from No. 9 in 2019.

In its fourth annual rankings, RegisteredNursing.org based its results on the pass rates for the NCLEX-RN exam, the required state board exam for Registered Nurses. The website also noted that UIW's nursing education building offers a state-of-the-art clinical learning center where students can learn through high-fidelity simulated experiences.
"Ranking No. 7 among Texas nursing schools is a testament to the quality education UIW offers, and the academic successes of our students," says Dr. Holly Cassells, interim dean of the Ila Faye Miller School of Nursing and Health Professions. "We are proud of our graduates, 98% of whom pass the NCLEX licensure exam on their first try. UIW nurses are very respected for their high-level nursing care and the compassionate way they provide it."

The website notes that the nursing shortage in Texas continues and employment goals are expected to fall well short of the demand through at least 2030. In 2018 and 2019, the UIW program graduated approximately 90 students with a Bachelor's of Science in Nursing (BSN).
Mission
Our Lady's Chapel Services - Spring Break
There will be no 8 p.m. Mass on Sunday, March 8. Evening Sunday Mass will resume on Sunday, March 15, 2020
There will be no noon mass from Monday, March 9 - Friday, March 13, 2020
Sunday Mass at 10:30 a.m. will continue
Lenten Reflection
Click here to read The Transfiguration, listening to Christ: "Be not afraid" by Dr. Thomas M. Evans, President. 
Alternative Spring Break
UIW Mission and Ministry will hold its annual Alternative Spring Break from March 9 - 13, 2020. Faculty and staff volunteers are needed to transport students to and from service locations. Alternative Spring Break is a great way to serve and for students to earn the service hours needed to fulfill graduation requirements. Volunteers will spend the week preparing and painting homes for deserving families in San Antonio!
Click here to sign up as a volunteer. 
Pray-a-thon 2020
In the spring of 2009, a UIW student created the first 24-hour Pray-a-thon as a way to more fully immerse the UIW campus into deeper prayer in anticipation of Easter. What began as 24 hours of prayer has evolved into a week-long "Pray-a-thon" filled with opportunities to experience prayer in different forms, expressions, and traditions. 
Today, Pray-a-thon is celebrated annually as a week-long celebration – Sunday to Sunday – in conjunction with the Feast of the Annunciation, March 25 (Incarnate Word Day). This year it will take place from March 22-29. While some events will find a place in our chapels, a hallmark of Pray-a-thon has been to take prayer to the people in unique and creative ways. Pray-a-thon will include both public events (open to the San Antonio community) and internal events (events intended for the UIW family or particular schools or departments).
Click here for a full list of Pray-a-thon events. Questions about Pray-a-thon? Contact the Mission and Ministry Office at ministry@uiwtx.edu.
CCVI Spirit Award Nominations
On behalf of Mission and Ministry, please click here to find the CCVI Spirit Award Nomination form for 2020. Should you wish to nominate a fellow employee for this award, the deadline for submission is Friday, Feb. 28. Please return nomination forms to Sr. Walter Maher at CPO 139. The CCVI Spirit Award recognizes a member of the faculty, administration, or staff who has demonstrated in service to the University and/or to the broader civic community, the spirit of the founders, the Sisters of Charity of the Incarnate Word. The mission of the University flows directly from this spirit. One award is given each year. All members of the campus community, lay and religious, part-time and full-time, are eligible. Selection of the honoree is made by a committee of faculty, administrators, and persons chosen for the award in past years.
Student CCVI Spirit Awards
Each year the University awards a student who is recognized by peers, faculty and staff as living the mission of the Sisters of Charity of the Incarnate Word in her/his service to the University and/or the broader civic community. This Student CCVI Spirit Award was initiated in 1994 and is presented to the student at the Incarnate Word Day Mass each spring semester. Campus Ministry invites all members of the University community to submit a nomination of a student who, in their estimation, lives the mission of the Sisters and whose actions embody the spirit of human dignity and charity in relationships at the University and in the broader community. The student chosen for the award will be presented with a plaque which he or she may keep. Additionally, a plaque listing the student's name will be displayed in the Administration Building. Nominations will be accepted through Monday, March 9, 2020 at the following link: CCVI Student Spirit Award Nomination 2019-2020. For more information, contact Beth Villarreal, Director of Campus Ministry at villaret@uiwtx.edu or (210) 829-2736.
Health E-News: Community Information Regarding Coronavirus 
NEW: Community Question and Answer session regarding COVID-19 (Coronavirus)
The University of the Incarnate Word will hold a Community Question and Answer session for all employees, students and family members regarding COVID-19 (Coronavirus). The session will take place at 4 p.m., Friday, March 6 in the Mabee Library Auditorium. Dr. Glenn James and Dr. Ronda Gottlieb will lead the discussion. Those who cannot attend are welcome to join via Zoom at this link. For more information, please contact the Office of Communication and Marketing at (210) 829-6001 or email pr@uiwtx.edu.
A Special Message from UIW Health Services
On Monday, March 2, 2020, the University of the Incarnate Word was made aware that an individual self-reported to UIW Health Services with flu-like symptoms.  UIW Health Services continues to advise those with similar symptoms to self-monitor at home whenever possible.  In this case, out of an abundance of caution,  UIW has made arrangements for private accommodation for the individual to self-monitor according to CDC guidance for low-risk illnesses. UIW Health Services will remain in communication with the individual daily.
In addition, the University is working closely with the San Antonio Metropolitan Health District who confirms that this individual has a very low health risk and COVID-19 testing is not required.
UIW is taking all precautions directed by CDC guidelines and sharing preventative information and resources with the university community via email. All community updates are viewable here: https://my.uiw.edu/safety/coronavirus.html.
As a Catholic university community, we offer our prayers for healing and support for those with illnesses and all those who care for them.
Community Information Regarding Coronavirus
On Friday, Feb. 28, 2020 the UIW community received a message from UIW President, Dr. Thomas Evans regarding recent Covid19  (coronavirus) developments and campus precautions. This message and future communications regarding Covid19 will available online at my.uiw.edu/safety/coronavirus.html.
A Special Message from Sr. Walter Maher, Vice President of Mission and Ministry
As a Catholic community, we stand in solidarity with those affected by the coronavirus and their families, health workers treating patients, and those under quarantine awaiting results of their screening for the virus. We offer our prayers for healing and support for organizations, both domestic and international, working to provide medical supplies and assistance to address this risk to public health. In light of recent developments, the Office of Mission and Ministry offers this protocol to inform our university community of the proper ways to participate in our prayer and liturgical life during this time. The following temporary modifications will be implemented on our main campus and in at all our professional schools as soon as possible.
Concrete measures
Reception of the Holy Eucharist at Mass will be in the hand rather than on the tongue.
The distribution of the Precious Blood at Mass will be discontinued until further notice - always keeping in mind that the fullness of the Eucharistic gift is present in the Body.
Holy water will be removed from founts at church doors.
Additional measures
Forgoing the holding of hands at the Lord's Prayer.
Bowing, instead of hand shaking, for the Sign of Peace.
Offering hand sanitizer stations at chapels/places of worship.
Sanitizing pews and hymnals.
Other suggested best practices
Persons who are ill should refrain from attending Mass and stay home.
Liturgical ministers, especially Extraordinary Ministers of Holy Communion, should maintain clean/sanitized hands by

washing hands before Mass or using a personal bottle of hand sanitizer while in the pew before serving - please ensure the sanitizer is entirely dry before serving.
washing liturgical vessels with mild detergent and hot water after each liturgy, which will help to protect the finish by removing oil from hands and work to remove pathogens that may be on the vessel from its use in the liturgy
Lord Jesus, you came into the world to heal our infirmities and to endure our sufferings. You went about healing all and bringing comfort to those in pain and need. We come before you now in this time of illness asking that you may be the source of our strength in body, courage in spirit, and patience in pain. May we join ourselves more closely to you on the cross and in your suffering, that through them we may draw our patience and hope. Assist us and restore our communal health so that united more closely, we may give praise and honor to your name. Amen.
Upcoming Events
Cherish the Ladies Concert
The Sisters of Charity of the Incarnate Word are pleased to have Cherish the Ladies in San Antonio to help close their Jubilee year. Since 1869, almost 1,000 women left Ireland to join the mission in Texas. This concert pays homage to these brave young pioneers who helped grow the Congregation and have served in its ministries of health care, education, and pastoral services.
Cherish The Ladies, the Grammy Award nominated Irish-American supergroup, was formed in 1985 to celebrate the rise of extraordinary women in what had been a male-dominated Celtic music scene. Celebrating their 35th anniversary, Cherish The Ladies has shared timeless Irish traditions and good cheer with audiences worldwide. They've brought their signature blend of virtuosic instrumental talents, beautiful vocals, and stunning step dancing to the White House, the Olympics, and to PBS with their television special, An Irish Homecoming, which recently received an Emmy Award. The Washington Post praises the 'astonishing array of virtuosity' that Cherish The Ladies bring to the stage on a regular basis. Their new album, Heart of the Home, embraces the gift of music passed down from generations. 'It was the greatest gift they could give us,' says bandleader Joanie Madden. 'We're carrying on the music of our fathers.' As their reputation and admiration from both fans and critics alike continues to grow, Cherish The Ladies blazes forward into another decade of music making.
The concert will be held at 7 p.m., Tuesday, March 10 at the UIW Concert Hall. Click here to purchase tickets.

3rd Annual Criminal Justice Conference and Career Fair
The UIW community is invited to the 3rd Annual Criminal Justice Conference and Career Fair hosted by the School of Professional Studies. The event will be held from 8:30 a.m. – 4 p.m., Wednesday, March 25 in the SEC Ballroom. Conference topics include Veterans and the Opioid Addiction, Cyber Forensics, Facts and Myths of a Homicide Investigation and more. Bring your resume and dress to impress for the event's career fair! Click here to RSVP.
Swing-In Raffle Tickets On Sale Now
UIW's Swing-In is right around the corner! The auction party will be held on Thursday, April 30 with the golf tournament following on Friday, May 1. Raffle tickets are available now. All proceeds will directly benefit the Scholarship Fund and provide students with the opportunity to further their education at UIW. The Swing-In raffle winner will choose one of the following prizes:
Banff, Calgary and Lake Louise
Tuscany Culinary Escape
Scotland Championship Golf Experience
Merchandise Credit Balance on Credit Card
Click here to purchase your raffle ticket today  – only 325 will be sold! For more information, please contact Ana Hoff at bribiesc@uiwtx.edu.
Community News
UIW Women's Fair
The UIW Women's History Month Committee hosted the annual UIW Women's Fair on Tuesday, March 3.

The fair featured students, campus organizations, UIW offices, UIW research, and booths from community non-profits and women-run businesses in San Antonio.  This year's theme was I am Generation Equality! 

Juana Martinez Neal Lecture
Caldecott Award-winning author Juana Martinez-Neal spoke at UIW on Tuesday, March 3. She discussed her semi-autobiographical book, Alma and How She Got Her Name, which has the message that "we are everyone that came before us, and at the same time we are uniquely ourselves." 

Martinez-Neal, a Peruvian-American, also just illustrated Fry Bread: A Native American Family Story in 2019 and La Princesa and the Pea in 2017.  UIW Women's and Gender Studies and the English Department hosted Martinez-Neal as a special celebration of Women's History Month.   

Me Inc. - Building a Positive Personal Brand
On Tuesday, March 3, Career Services hosted Me Inc. - Building a Positive Personal Brand. This workshop offered attendees the opportunity to identify tools that can assist in creating a positive personal brand. Participants learned how a personal brand can benefit them at home, school and the workplace, and how to create one for themselves. Thank you for your dedication to serving our students, Career Services!

Sr. Margaret Mary (Lucilla), CCVI, Nursing Lecture
The Ila Faye Miller School of Nursing and Health Professions hosted the Sr. Margaret Mary (Lucilla), CCVI, Nursing Lecture on Tuesday, March 3. Carolyn Mueller, PhD, MSN, RN, assistant professor of Clinical Nursing (Ret) at the University of Texas at Austin presented her lecture titled, Children, Spirit and Faith. 

UIW Health and Wellness Fair
The annual UIW Health and Wellness Fair was held on Wednesday, March 4. More than 40 vendors were on site to promote healthy living and administer basic biometric screenings.

This informative event was sponsored by UIW Sports and Wellness, the Employee Wellness Committee, Student Wellness Committee and Human Resources.

Department News
First Year Engagement Student of the Month
The First Year Engagement (FYE) office will be highlighting a first-year student each month of the spring semester, as the FYE Student of the Month.  First year students may qualify by submitting a short essay describing how they have overcome challenges during their first year at UIW. This month's FYE Student of the Month is Mercedes Mares. Mercedes is a Mathematics major from San Antonio, Texas. Below, is an excerpt from her submission: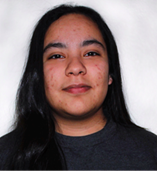 "UIW has helped me become a more open and sociable person. I have met many interesting people here of all ages, most who are in the same major and minor as me. I have learned to overcome my shyness and anxiety. I now have a want to participate and to join the discussions in class. My learning has become more exciting and almost makes me want to retake some classes just to learn them all over again."
Want to learn about how the First Year Engagement Office can help your students? This semester, Dr. Raúl Zendejas will share academic tips for first year student success.  Schedule a classroom presentation here. For more information, contact Dr. Raúl Zendejas at rzendeja@uiwtx.edu or 210-805-3006. 
Spring Break Campus Dining Hours
Spring break campus dining hours are as follows:
Campus Dining in SEC

Friday, March 6:

Breakfast, 7:30 – 10 a.m.
Lunch, 11 a.m. – 2 p.m.
Dinner, Closed

Saturday, March 7 – Saturday, March 14
Sunday, March 15

Dinner Only, 4:30 – 8 p.m.

Coffee Shop

Friday, March 6:
Monday, March 9 – Friday, March 13

Hortencia's

Friday, March 6:
Saturday, March 7 – Sunday, March 15

Luciano's & Finnegan's

Saturday, March 7 – Sunday, March 15
Cardinals' Cupboard: Donations Needed
Any UIW student, staff or faculty member is welcome to the Cardinals' Cupboard Food Pantry located at Joeris Hall on the UIW Broadway Campus. Hours of operation are Tuesday through Thursday from 10 a.m. - 2 p.m. Did you know 25% of children identified as food insecure in San Antonio and Texas is ranked #2 in the nation for food insecurity? Help us make a difference by making a donation to the Cardinals' Cupboard!
Top 10 Requested Items:
Cereal
Canned beans
Tuna
Canned soup
Rice
Mac and cheese
Peanut butter
Granola bars
Pasta and pasta sauce
Toothpaste/soap
Monetary and food donations may be dropped off at the Ettling Center in AD 158 or Campus Engagement in SEC 3150, Monday through Friday from 8 a.m. - 5 p.m. To learn more about Cardinals' Cupboard, please contact the Ettling Center at (210) 283-6423.
Brainpower Connection
St. Anthony Catholic High School Garnet and Grey Gala
St. Anthony Catholic High School celebrated 117 years at the Garnet & Grey Gala.

The annual celebration was held Saturday, Feb. 29 at the McCombs Center Rosenberg Sky Room. 

This year's gala benefited technology upgrades for the school and its students. 

Athletic News