The Word E-News Archive
UIW Unsung Hero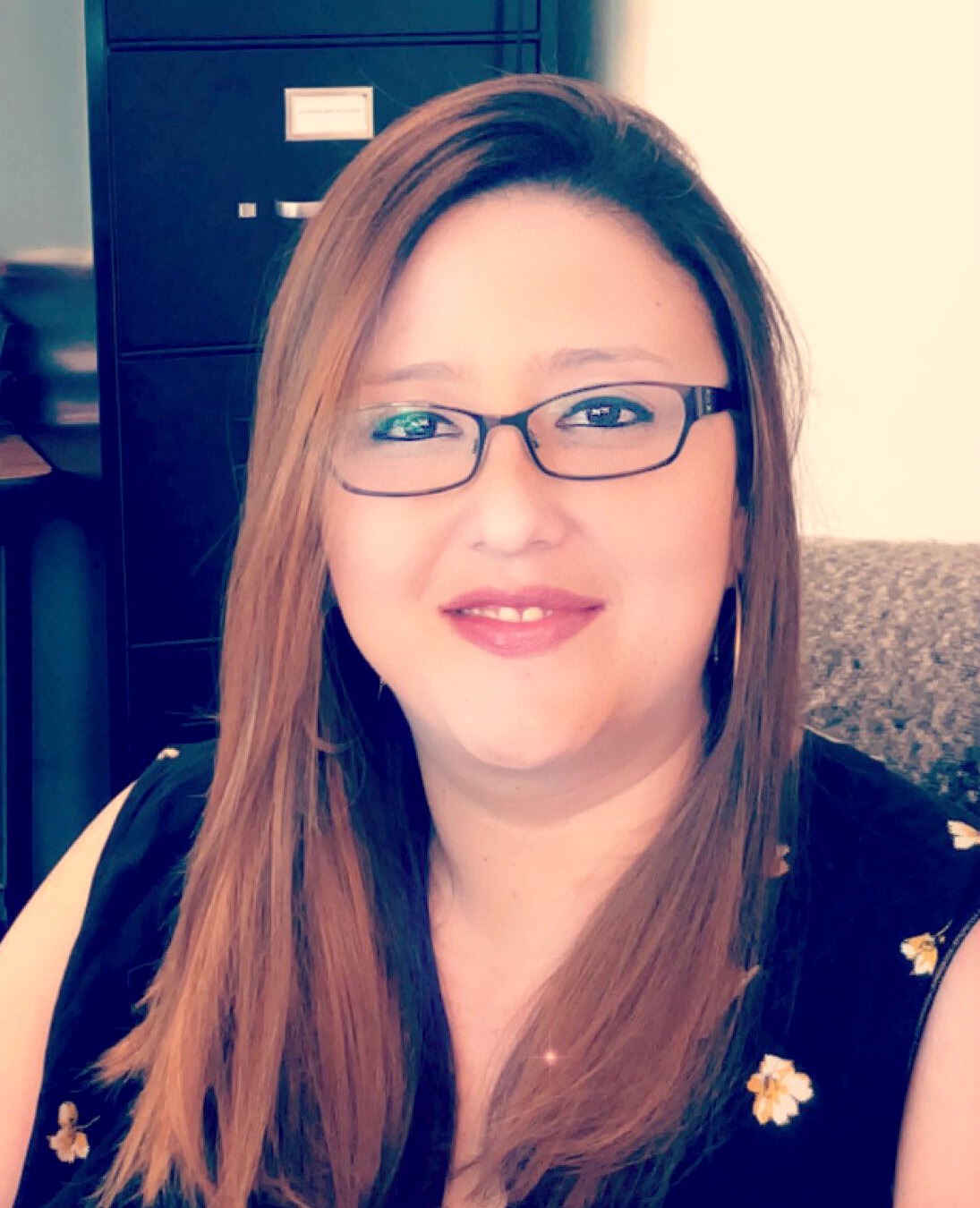 Meet Vanessa Gutierrez, secretary for graduate nursing programs at UIW's Ila Faye Miller School of Nursing
.
 Vanessa was born in El Paso and moved to San Antonio two years ago, when she began working at UIW. 
Vanessa takes pride in building relationships with graduate students at the School of Nursing and Health Professions and helping them navigate their way through the educational process from beginning to end. When asked what she loves most about working at UIW, Vanessa said, "I love the sense of community and family spirit at UIW. The faculty and staff at the School of Nursing & Health Professions welcomed me with open arms from day one!  Most all of my immediate family are in El Paso, so working in an environment that treats you like family has made my moving to San Antonio so much easier.  I am so grateful to work with such a great group of people!"
Dr. Julie Nadeau, BSN Program Chair, said Vanessa always looks for new ways to serve others and is 
extremely responsive in order to ensure smooth functioning and service to students and faculty.
In her free time, Vanessa loves to play soccer, watch sports, spend time with family and friends, and travel to new places/destinations. She's also determined to learn how to play the guitar!
Thanks for everything you do, Vanessa!
Mission and Ministry: Summer Mass Schedule
Our last 8 p.m. Mass for the Spring semester was celebrated on Sunday, May 6.

Masses will continue on Sundays at 10:30 a.m. in Our Lady's Chapel through August 19, 2018. 

We will celebrate our annual Welcome Mass on Sunday, August 26. Due to limited seating in the Chapel of the Incarnate Word, two liturgies will be offered on this day:
- 10:30 AM (Chapel of the Incarnate Word)
- 10:45 AM (Our Lady's Chapel) 

Our 8 p.m. Mass resumes in Our Lady's Chapel on Sunday, September 2, 2018.
Our Lady's Chapel Services
All are welcome.
Noon Mass, Monday – Friday
Sunday Mass at 10:30 a.m. 
Sacrament of Reconciliation - 11:30 a.m. Fridays or by appointment with Fr. Tom Dymowski, O.SS.T. at (210) 829-3131 or dymowski@uiwtx.edu.    
HIGHLIGHTS
---
Events    
UIW School of Osteopathic Medicine Preview Day
Spread the word! The School of Osteopathic Medicine will host a preview day for prospective students who wish to take a tour, and ask questions about programs that are offered.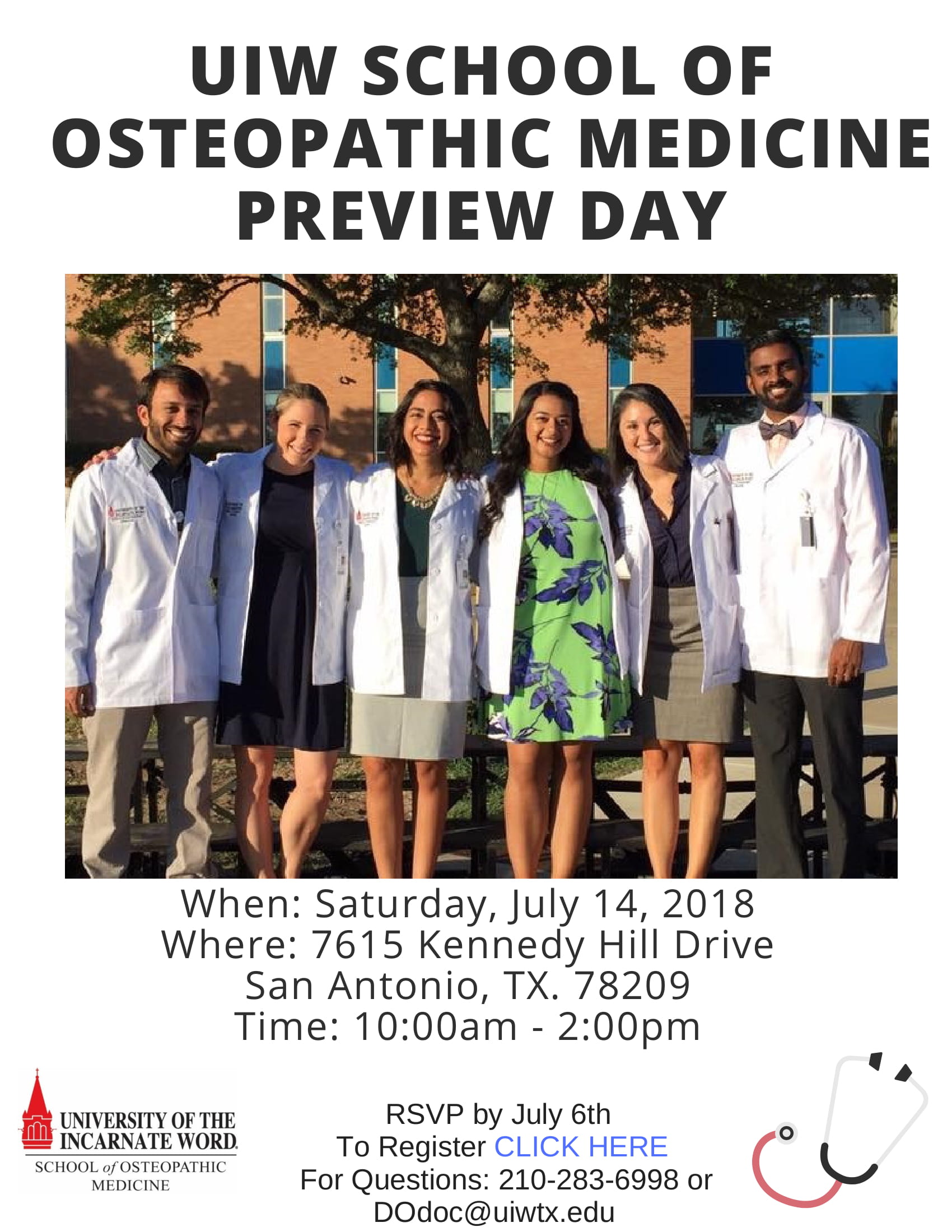 ---
Community News
A Message from the President

In appreciation of your service to the UIW community, the main campus will close at noon on July 3 for Independence Day. Additionally, main campus employees will be released at noon on the following Fridays in July:
July 6
July 13
July 20
July 27
Please note, employees will be released at noon with the exception of essential personnel as determined by the appropriate Vice President. In situations where events, appointments, or classes have been scheduled, the Dean or Director for that department and off-site location will determine an appropriate course of action.Thank you for making UIW a great place to work! We value your service and sincerely appreciate your dedication to the Mission.We hope you enjoy this extra break during the summer.
With Gratitude,
Thomas M. Evans, PhD
President
UIW Cable Services
Effective today, Friday, June 29, cable services at UIW will be disconnected as Grande Communications converts from analog to digital services. If you wish to continue your cable service or have additional questions, please contact Robert Asteriti at asteriti@uiwtx.edu or 210-283-5005.
UIW 300 History Exhibit Displayed at the FSOP
The Incarnate Word Tricentennial Committee, which represents the Sisters of Charity of the Incarnate Word (CCVI), the University of the Incarnate Word, and CHRISTUS Health System, has developed a mobile exhibit celebrating the city's 300th anniversary.  The exhibit commemorates the service of the CCVI Sisters to the San Antonio community – in education, health care, and social services. 
The display consists of six 3' x 6' panels, with striking photographs augmenting the historical narrative. The exhibit will be on display for a month in twelve different locations throughout San Antonio during 2018. 
The Feik School of Pharmacy is honored and proud to be chosen as one of the display locations for this important exhibit.  The CCVI sisters served a very pivotal role in the foundation and ongoing well-being of this city, region and state, and their values are still reflected today in the tenets at the heart of the UIW and the FSOP:  Education, Truth, Faith, Service and Innovation.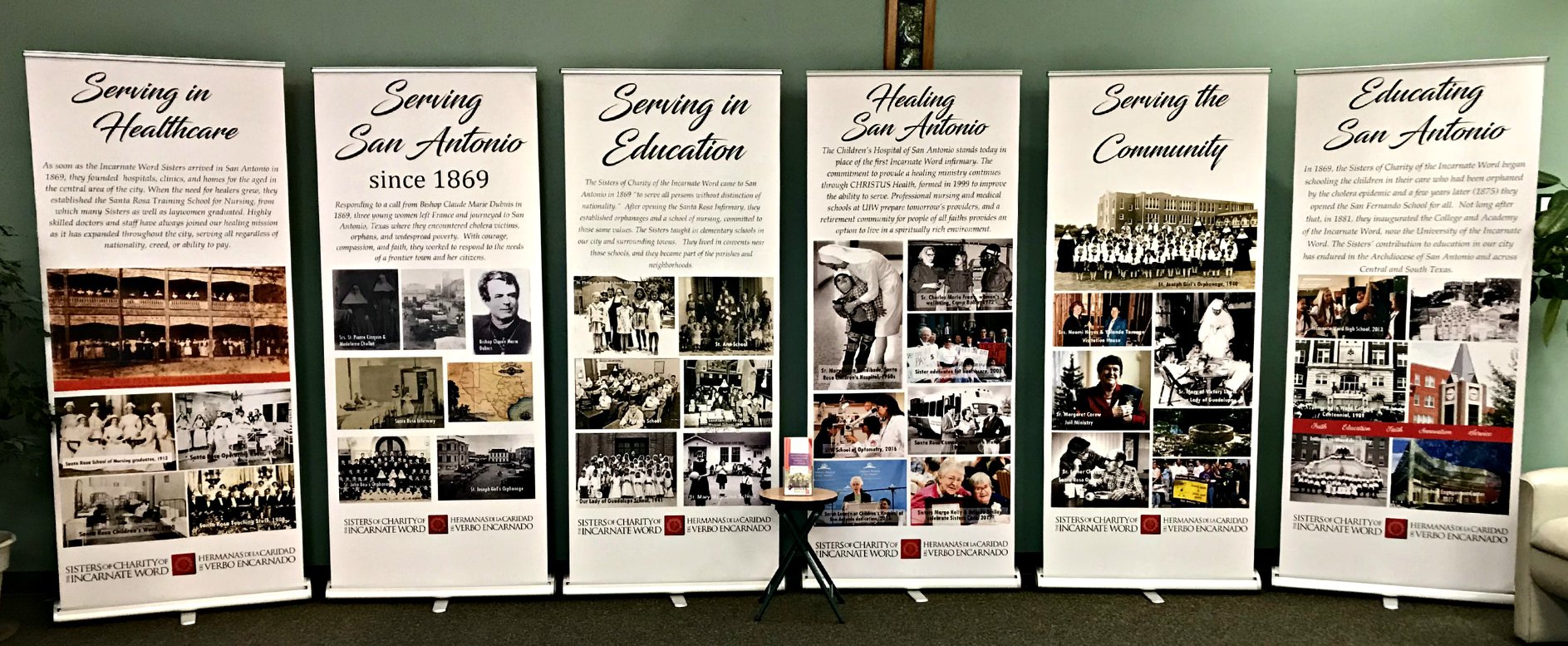 RSO Staff Retreat
Sr. Walter Maher and the Staff Retreat Committee hosted the annual RSO Staff Retreat: Health & Wellness, Body & Soul at the Bishop Jones Center. Guest speakers included Dr. Gayle Timberlake, Beli Ponce, Nada Radwan and Dr. Chris Leeth.

Bereavement - Julie Jumamil
UIW Pre-Pharmacy and Direct Admit student of the Feik School of Pharmacy, Julie Jumamil, was called to be with
the Lord on Wednesday, June 20
. Julie entered the Direct Admit program in Fall 2017 as a result of her exceptional work in high school math and science. Completing her first college semester with a 3.94 GPA, Julie's grit, resilience, determination and passion for life fueled her to make the most of her college experience. As an active member of the Pre-Pharmacy Association, Julie participated in pharmacy events, business-professional meetings, socials, and community service. Julie was an avid reader, loved drawing, and played piano. She had a dry sense of humor, making others laugh, and a most infectious smile. Julie didn't take lightly to being told she couldn't or shouldn't do something. Julie's motto was: "We either make ourselves miserable or we make ourselves strong. The amount of work is the same," by Carlos Castaneda. Services for Julie were held June 22
 and 23
. Please keep Julie and her family in your thoughts and prayers.


San Antonio Museum Exhibitions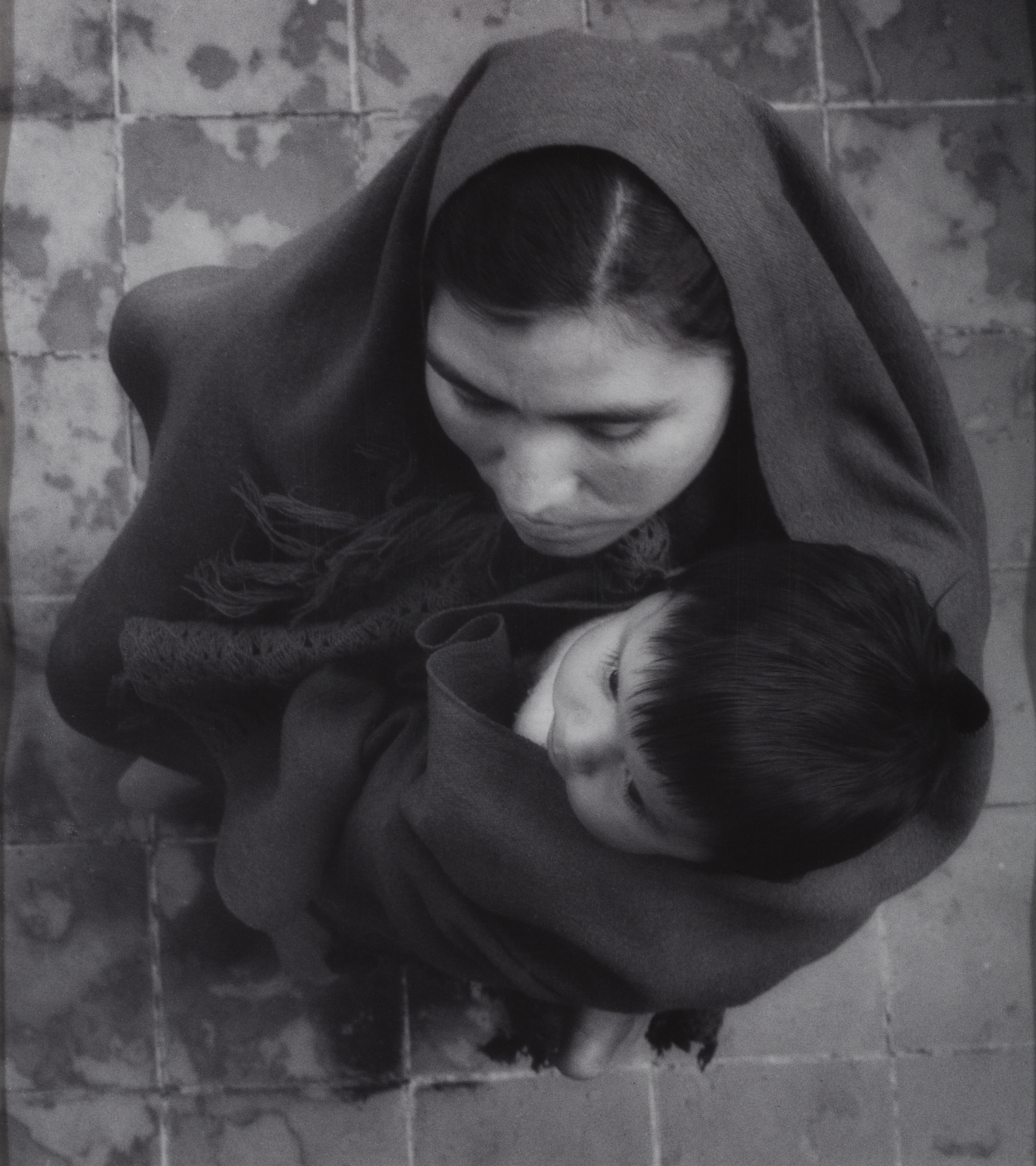 University employees receive free admission to the McNay Art Museum and the San Antonio Museum of Art with their valid UIW ID. Additional fees may apply to exhibitions. For information about UIW employee discounts, contact (210) 829-6019.
San Antonio Museum of Art Current Exhibitions:
The Magic of Clay and Fire: Japanese Contemporary Ceramics - Through Spring 2018 
Egyptian Animal Mummies: Science Explores an Ancient Religion - Through July 1, 2018
McNay Art Museum Current Exhibitions:
Manuel Carrillo: Mi Querido Mexico - Through September 2, 2018
Fragments of a Dream - Through September 9, 2018

HemisFair '68: San Antonio's World's Fair - Through July 29, 2018

100 Years of Printmaking in San Antonio: Bill Reily - Through July 1, 2018

Captain Seth Eastman's Journey with a Sketchbook: New Orleans and the Gulf - Through July 1, 2018

ARTMATTERS: Mi McNay es Su McNay - Through July 1, 2018
---
Faculty Focus
Technology 4 Lunch
Learn everything you wanted to know about OneDrive at this workshop being held on Tuesday, July 10 from noon – 1 p.m. in Mabee Library Rm. 230. With OneDrive, your documents are available anywhere, anytime, and with any mobile device. This workshop will:
Review the Interface and settings
Demonstrate file uploading, copying and downloading
Use Office 365's file sharing and search functions
Register here.  For more information, please contact Terry Peak at (210) 829-3920 or tpeak@uiwtx.edu.
Athletics News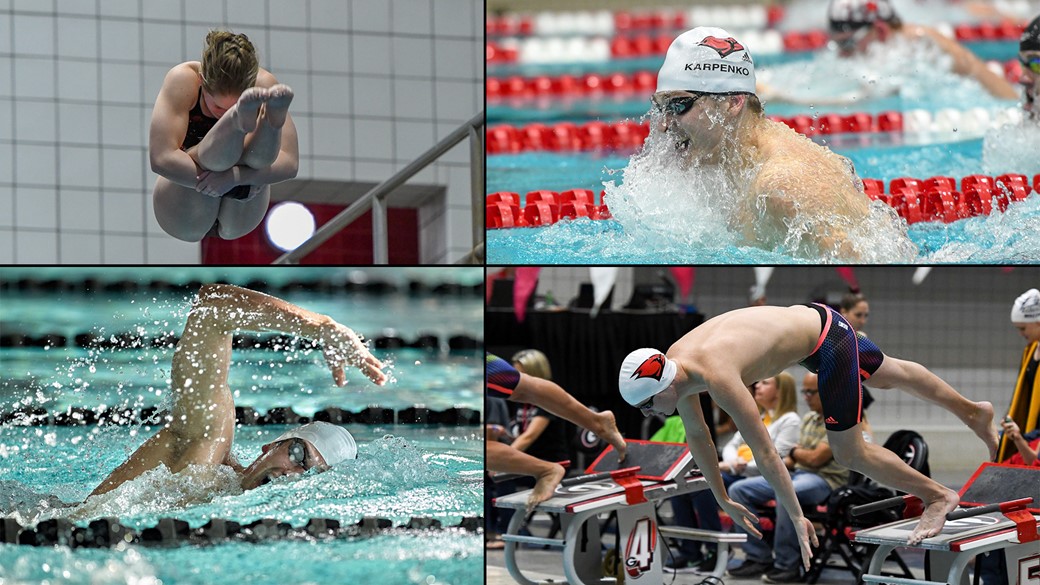 Cardinal Football Season Tickets Now Available

Another football season is almost here, and this season promises to be an exciting one with new head football coach Eric Morris. Coach Morris has put together a great staff and is bringing an exciting style of offense to the program.
Each faculty/staff member receives one free general admission ticket by swiping their ID at the entrance, and additional season tickets can be purchased for as little as $37.50. Reserved seats are also available for just $75 for faculty/staff. With payroll deduction available, purchasing season tickets has never been easier.
Thank you for the support you have given our football program over the past 9 years. We look forward to seeing you and your families at many games this season. Buy your season tickets early and be part of the excitement.
For more information contact  Adam McKenzie at amckenzi@uiwtx.edu or Alma Lara at  aylara@uiwtx.edu.
---
Miscellaneous
Traveling this summer?
In preparation for our annual Cup Runneth Over service project, TRiO will start collecting small toiletry items from those summer vacations! Please remember us and donate your unused shampoos, conditioners, lotions, soap bars, and coffee mugs. You can drop them off in the TRiO Lab, SEC 3145, or contact us at 210-805-5812 for pick up.
Win a Family Four Pack of Tickets to Schlitterbahn® Waterpark
We've already had one winner - will you be the next? Thanks to the Office of Development, we have four Family Four Pack ticket bundles available to Schlitterbahn® Waterpark in New Braunfels. For a chance to win the four tickets, email vireyna1@uiwtx.edu with #BahnLove in the subject line and your answer to the following question: What were the names of the three Sisters of Charity of the Incarnate Word who first came to San Antonio in 1869? The first person to correctly answer the question wins!

The tickets are valid through Sunday, Sept. 16. Questions? Call Communications and Marketing at (210) 829-6001. Stay tuned to The Word Today for the remaining two opportunities to win!

Bereavement
Our thoughts and prayers go to:
The family of Mirella Garza Kennedy (IWHS '71, BA '76, MEd '90, former faculty of UIW & St. Anthony Catholic High School) on her recent death.

Sr. Yolanda Tarango, CCVI (BA '73, Hon. Ph.D. '96) & family on the recent loss of her father, Daniel G. Tarango.

Farhad Moshiri, UIW's Audiovisual Librarian, on the passing of his mother, Nasrin Moshiri who passed away after a three year battle with cancer. The will be a private family memorial held in Houston. In lieu of flowers, please make donations to charities helping the children of undocumented immigrants. The Moshiri family wishes to express their utmost gratitude to those who kept Farhad's mother in their prayers.  
The University of the Incarnate Word provides reasonable accommodation with adequate notice. To request disability accommodation for events listed in this newsletter, visit www.uiw.edu/ada.