The Word E-News Archive
Photo of the Week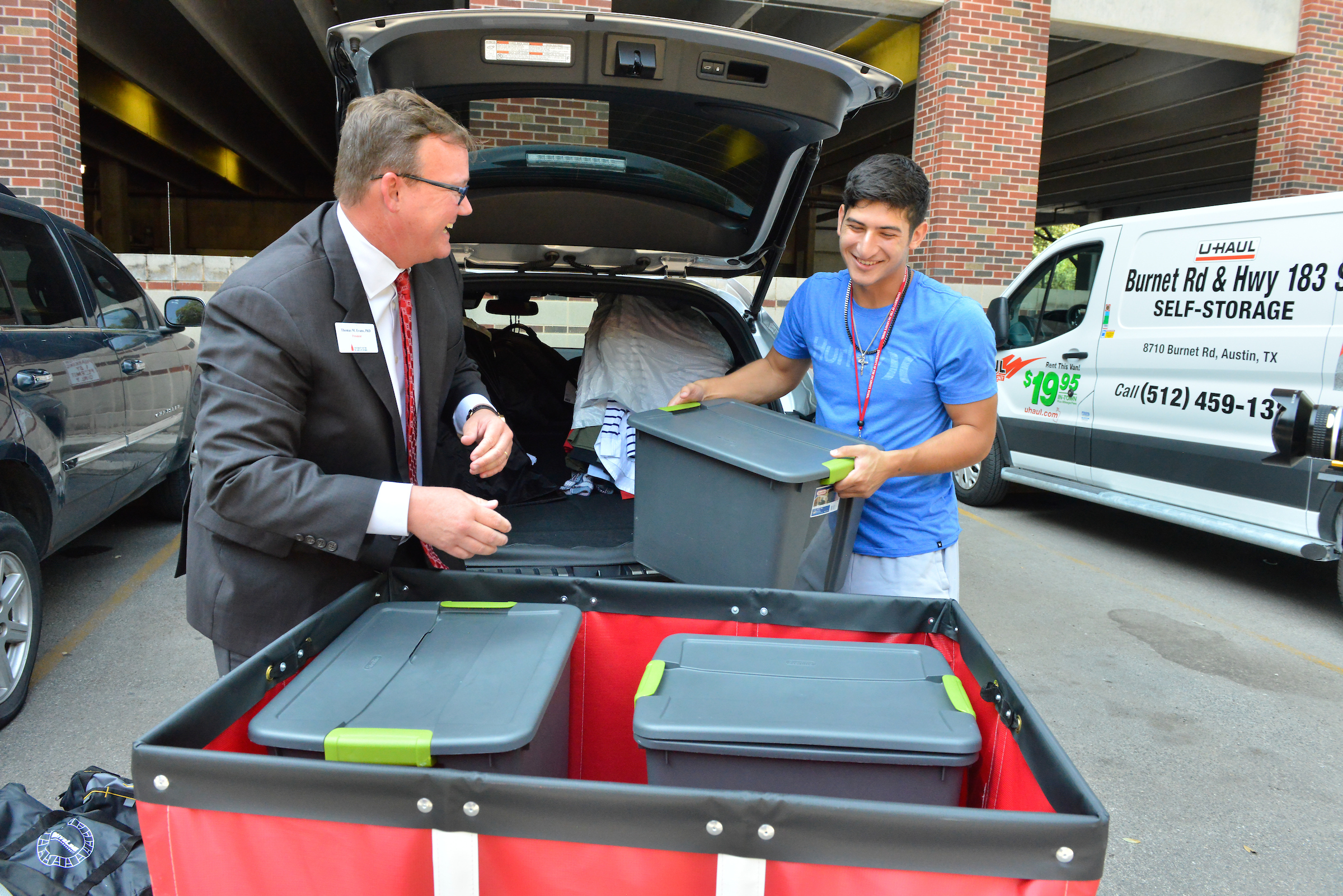 UIW President, Dr. Thomas Evans, didn't let a suit and tie get in the way of helping new UIW students get settled in their dorms at freshmen move-in day! Incoming freshmen spent the day exploring their new home with the help of the UIW community on Thursday, August 23.


Mission and Ministry: Summer Mass Schedule
We will celebrate our annual Welcome Mass on Sunday, August 26. Due to limited seating in the Chapel of the Incarnate Word, two liturgies will be offered on this day:
Our Lady's Chapel Services
All are welcome.
Mass of the Holy Spirit
In keeping with a long tradition dating from the founding of the great European universities in the Middle Ages, UIW celebrates the Mass of the Holy Spirit at the start of each academic year. This year's Mass of the Holy Spirit will be held on Wednesday, September 5 from noon - 1 p.m. at Our Lady's Chapel. During the liturgy, we ask for the inspiration, guidance, and presence of God's Spirit on all of our campus activities. This festive event gathers the entire university community together to rededicate ourselves to UIW's mission, to renew friendships, and to welcome new members. For more information, please contact Fr. Tom Dymowski at dymowski@uiwtx.edu or (210) 829-3131 or Brenda Dimas at dimas@uiwtx.edu or (210) 829-3128.

HIGHLIGHTS
---
Events
A Special Message from UIW Provost Dr. Kathi Light - Photo Database Update - All Employees Welcome
New administrators, faculty members and anyone who would like a new photo for the Office of Communications and Marketing database is invited to stop by the foyer of the McCombs Center Rosenberg Sky Room on Friday, Aug. 24. A professional photographer will be on hand to take your headshot. No appointments are necessary; the photographer will be available from 9 a.m. to 3 p.m.
These photos will help us keep our employee photo database up-to-date. They will also be available to you if you need to submit a headshot for a publication, and they will be used by each department for their own purposes.
For more information, contact the Office of Communications & Marketing at (210) 829-6001.


National Banana Lovers Day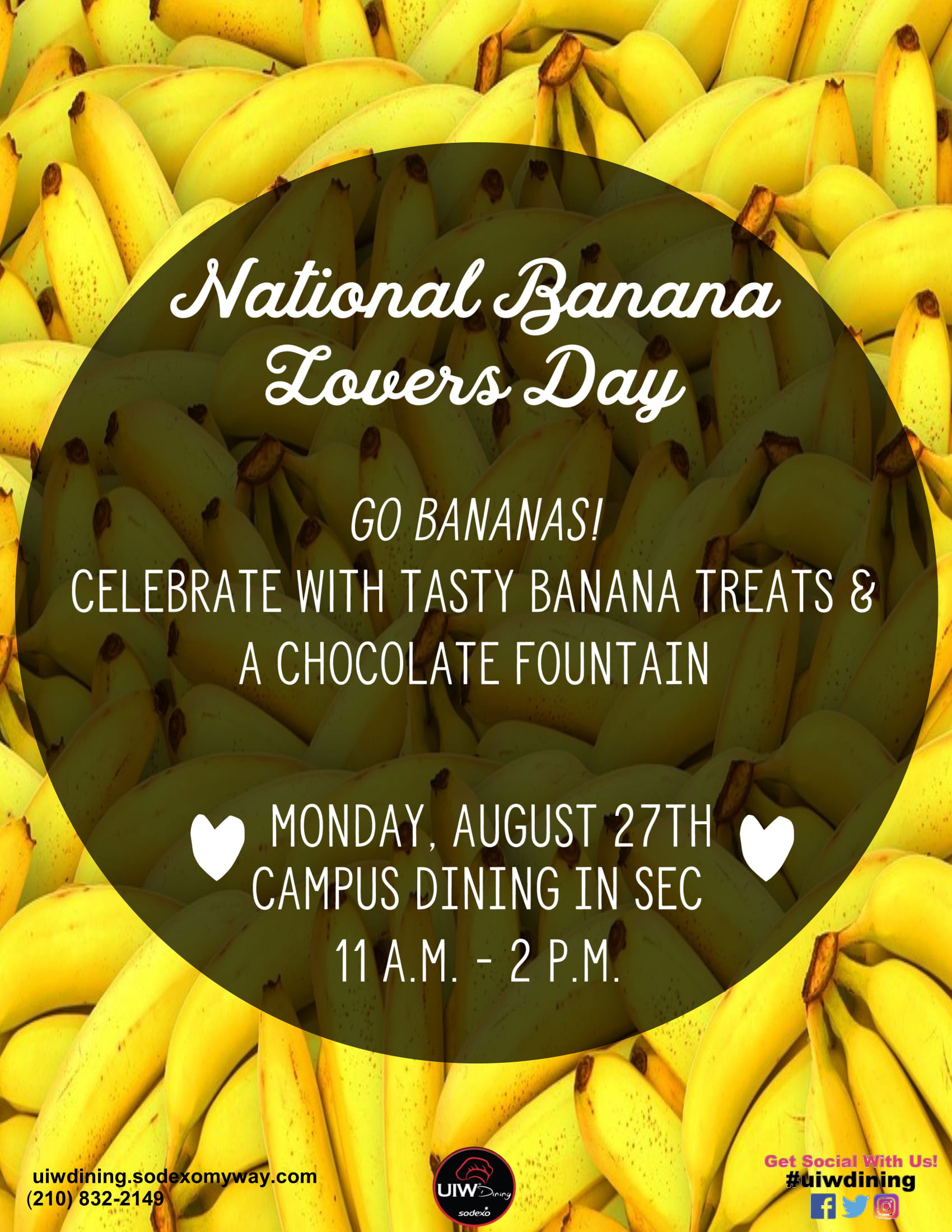 School of Mathematics, Science and Engineering Welcome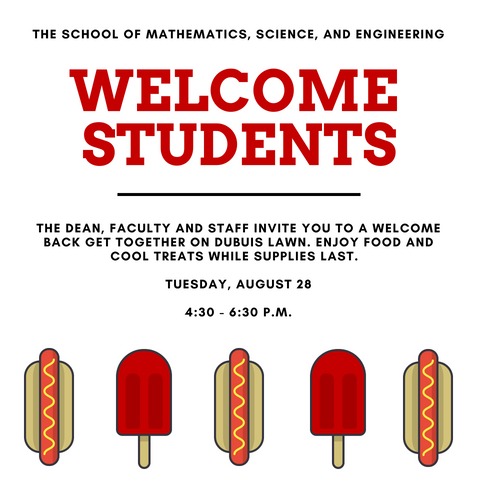 CHASS Welcome Back
The Dean, faculty and students of the College of Humanities, Arts and Social Sciences invite you to join them for some fun, food and friendship. Enjoy some BBQ, games and prizes while you learn a little about all that CHASS has to offer. The welcome back party will be held on Wednesday, August 29 from 5:30 - 7 p.m. on Dubuis Lawn. For more information, please contact Tanja Stampfl at (210) 829-3885 or stampfl@uiwtx.edu.

School of Nursing and Health Professions Speed Meeting Event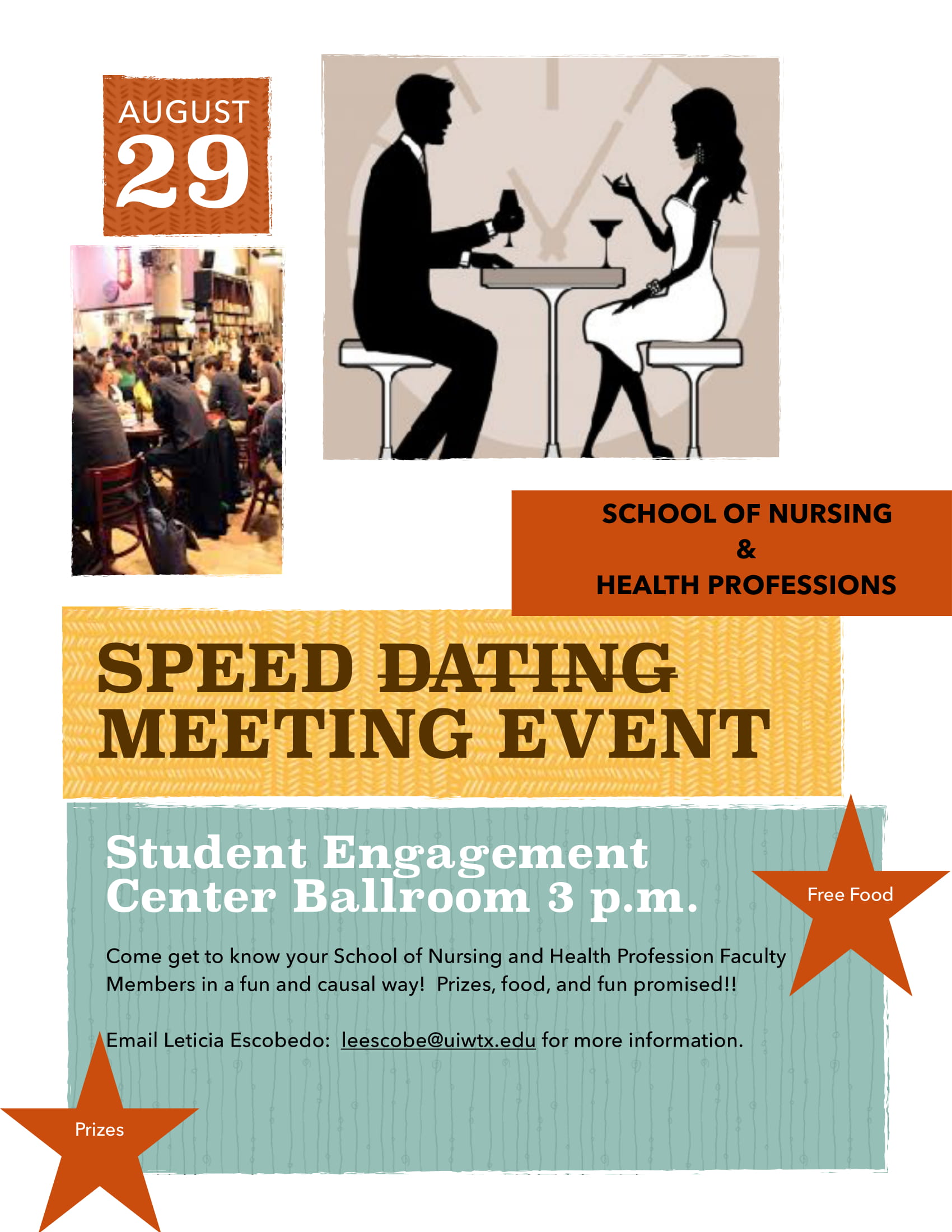 The Austin Baroque Orchestra & Chorus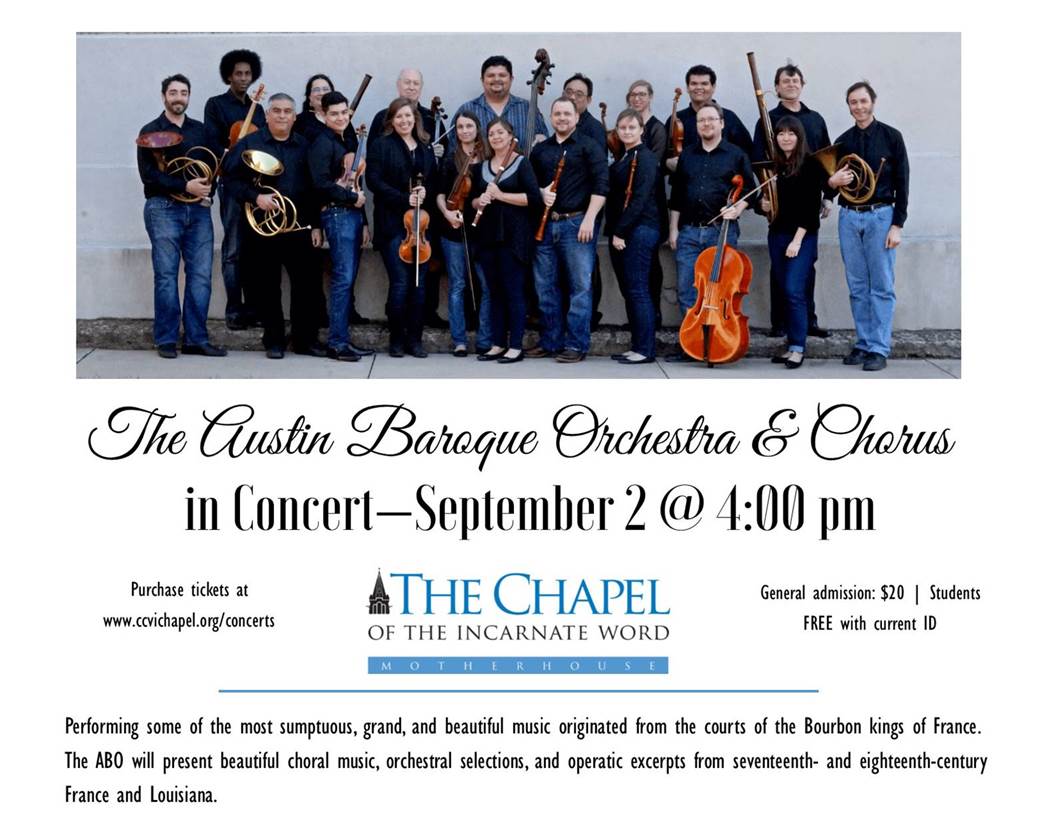 ---
Community News
UIW Unsung Hero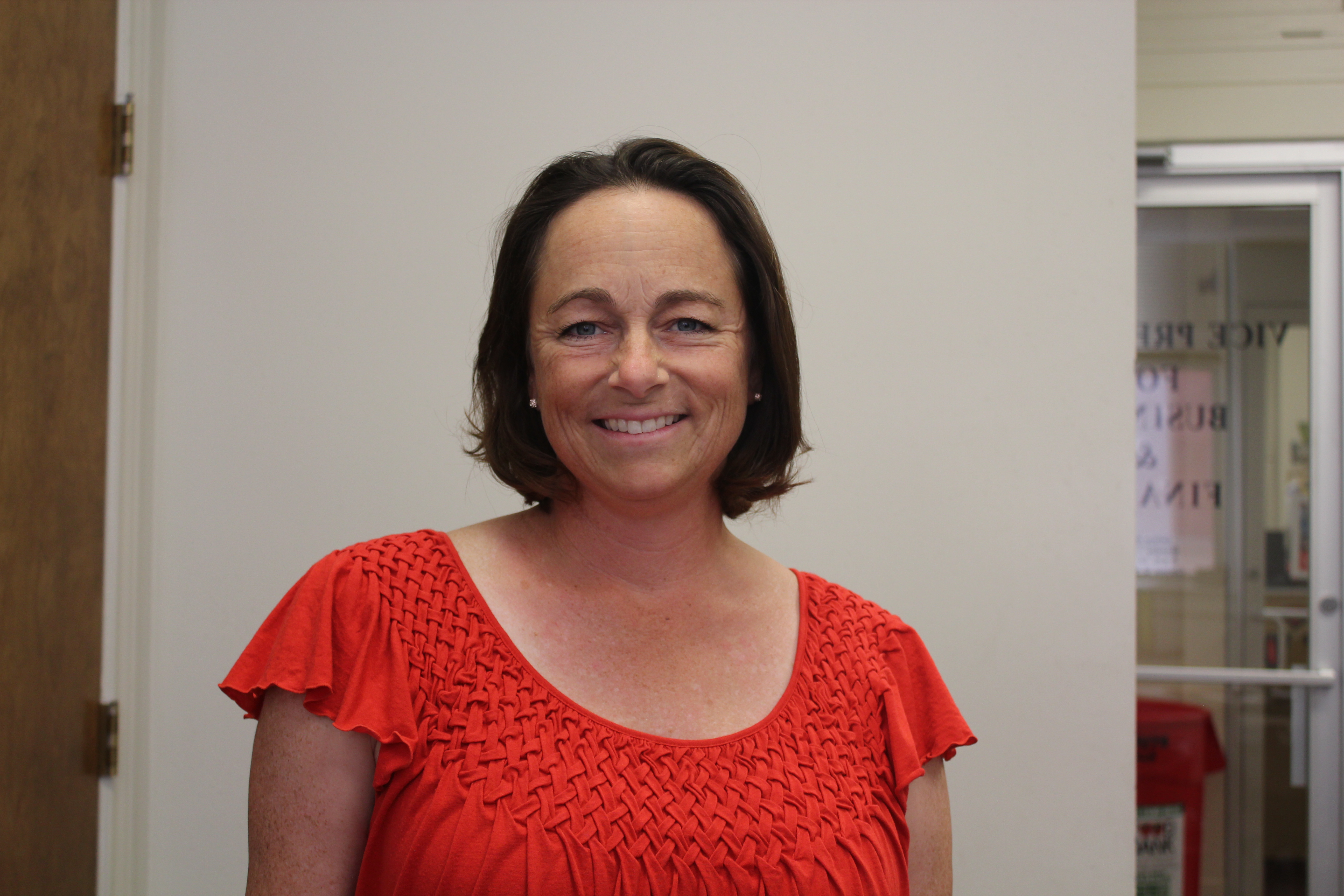 Meet Michelle Rodriguez, UIW administrative assistant to the Vice President for Business & Finance. Michelle was born and raised in San Antonio, TX and will be celebrating her 10th anniversary as a UIW family member this October!


Throughout her decade as a Cardinal, Michelle is most proud of the work she put into earning a bachelor's degree and master's degree while working full-time. She's a Cardinal through and through!
When asked what she loves most about working at UIW, Michelle said, "I truly love the culture of UIW. Everyone here is so caring and supportive."
Michelle loves the great outdoors, so you may find her taking a stroll on campus or doing something a bit more adventurous on the weekends. While she says she doesn't have any hidden talents, we beg to differ - her biggest talent of all is her ability to make a difference in the lives of those she meets each and every day.
Thank you for all you do, Michelle!
UIW Move In Day
New Cardinal students were welcomed to their new home with open arms on Thursday, August 23. The UIW community came together to assist freshmen with moving into their new dorms and helping them feel at ease. Students, faculty and staff all took part in the day's events. From handing out dorm keys, to helping students and parents unload vehicles, the entire campus made new students and families feel right at home. Thank you to all who made this day a success for the newest additions to our UIW family!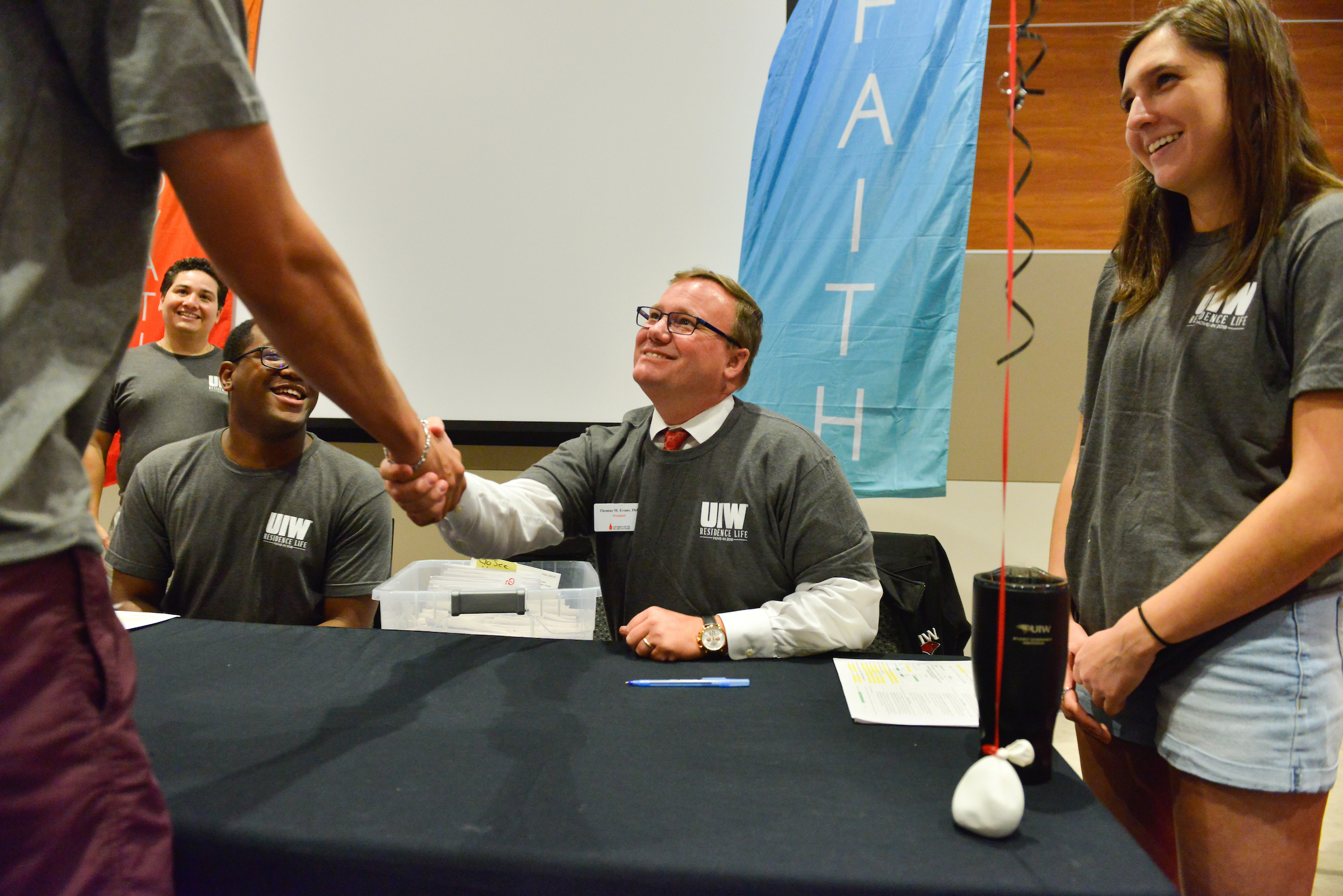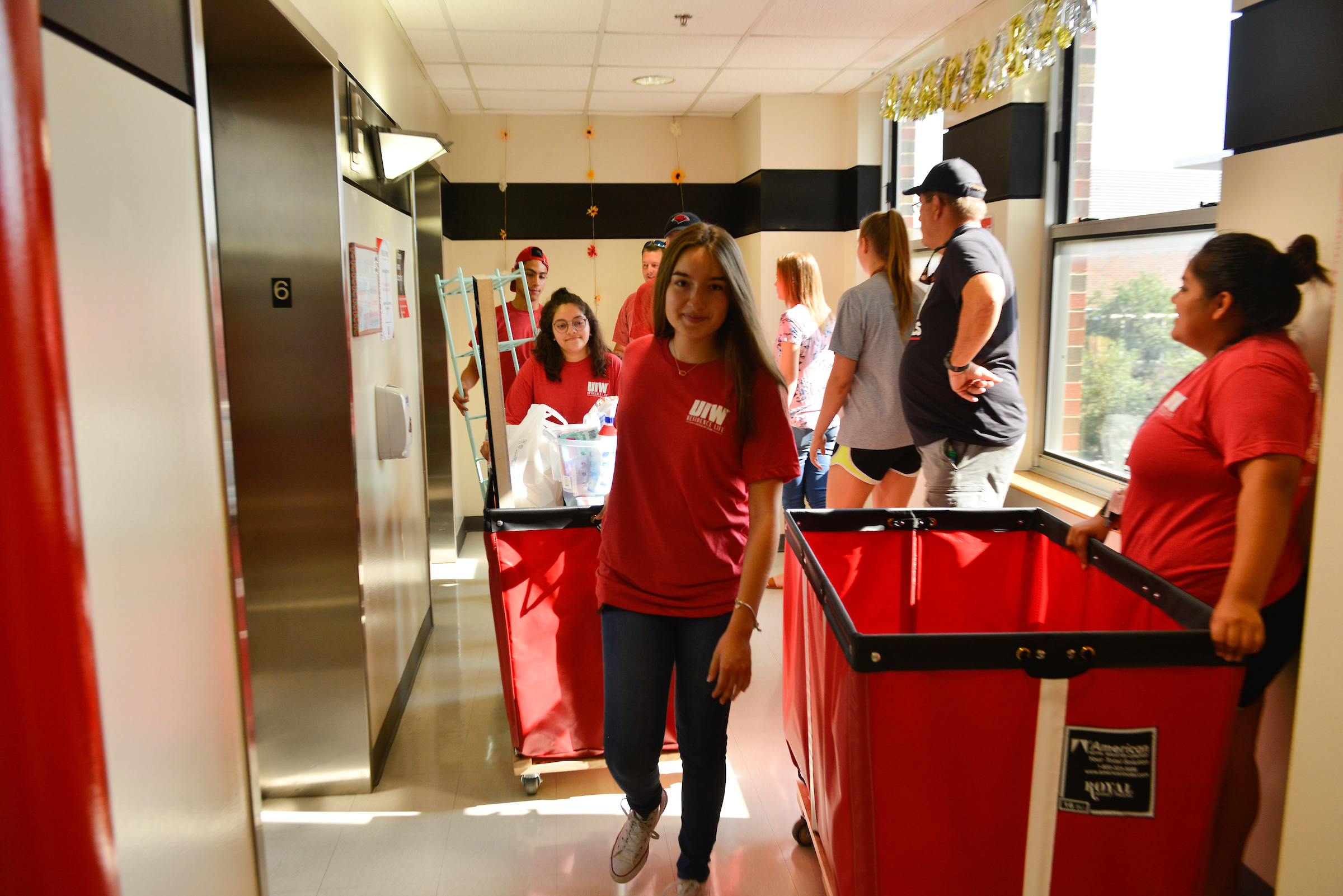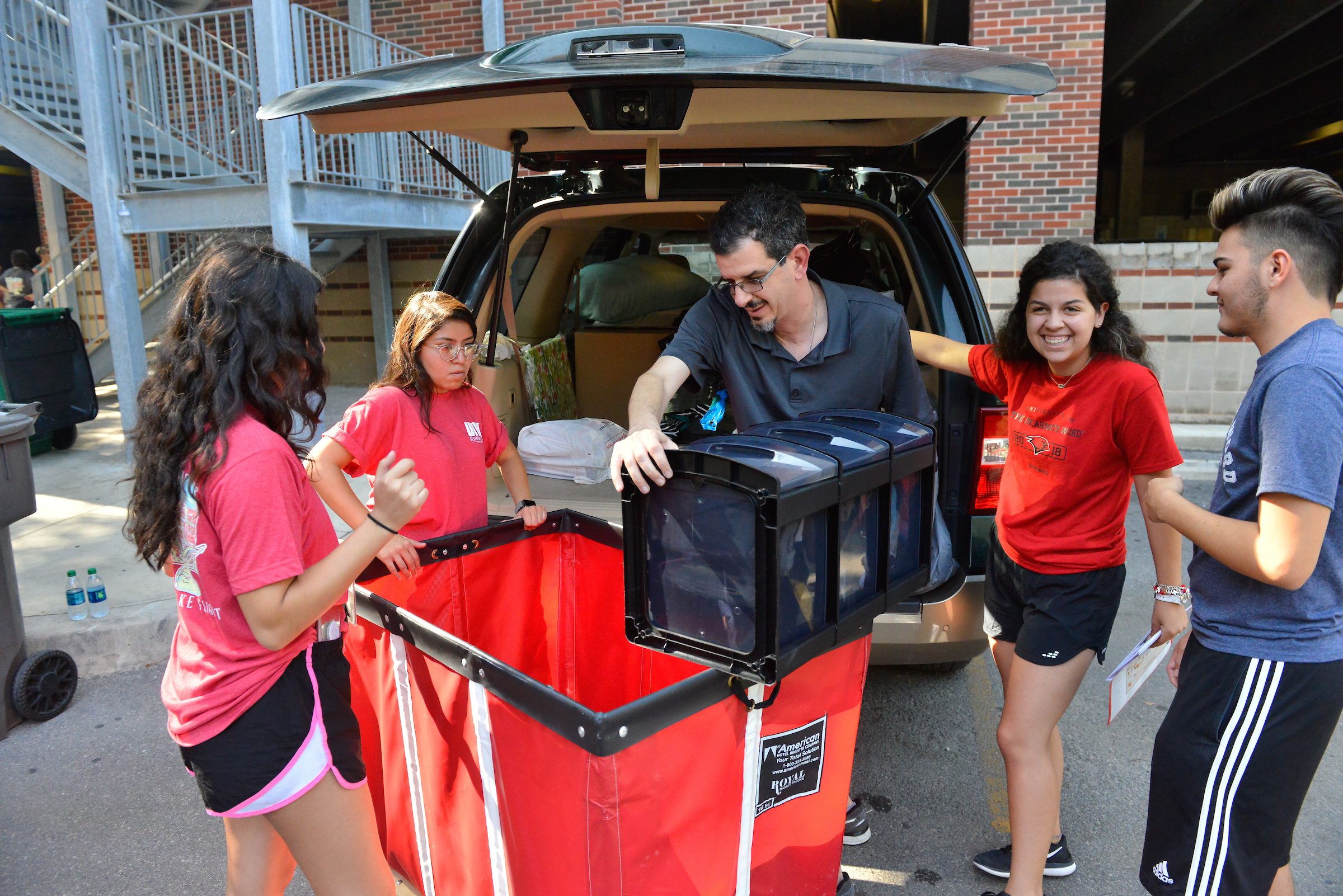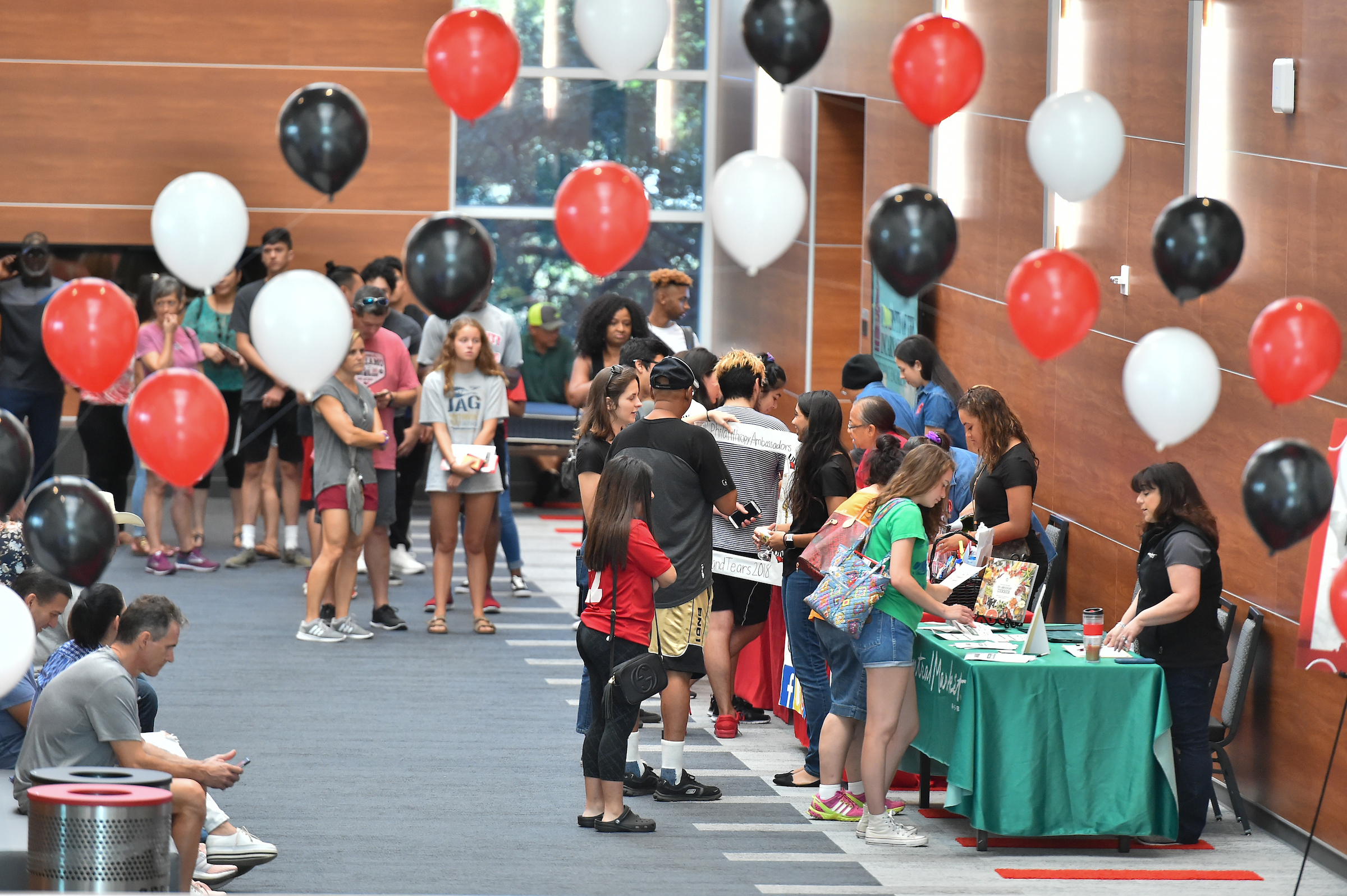 UIW 14th Annual Pinning Ceremony
New students received a special welcome from UIW faculty and student leaders at the Alice P. McDermott Convocation Center on Thursday, August 23 at the 14th Annual Pinning Ceremony. This tradition is a beautiful and symbolic ceremony where the incoming class gets a glimpse of what is in store for them at UIW. Following the ceremony, students, parents, faculty and staff enjoyed a reception hosted by the Student Government Association.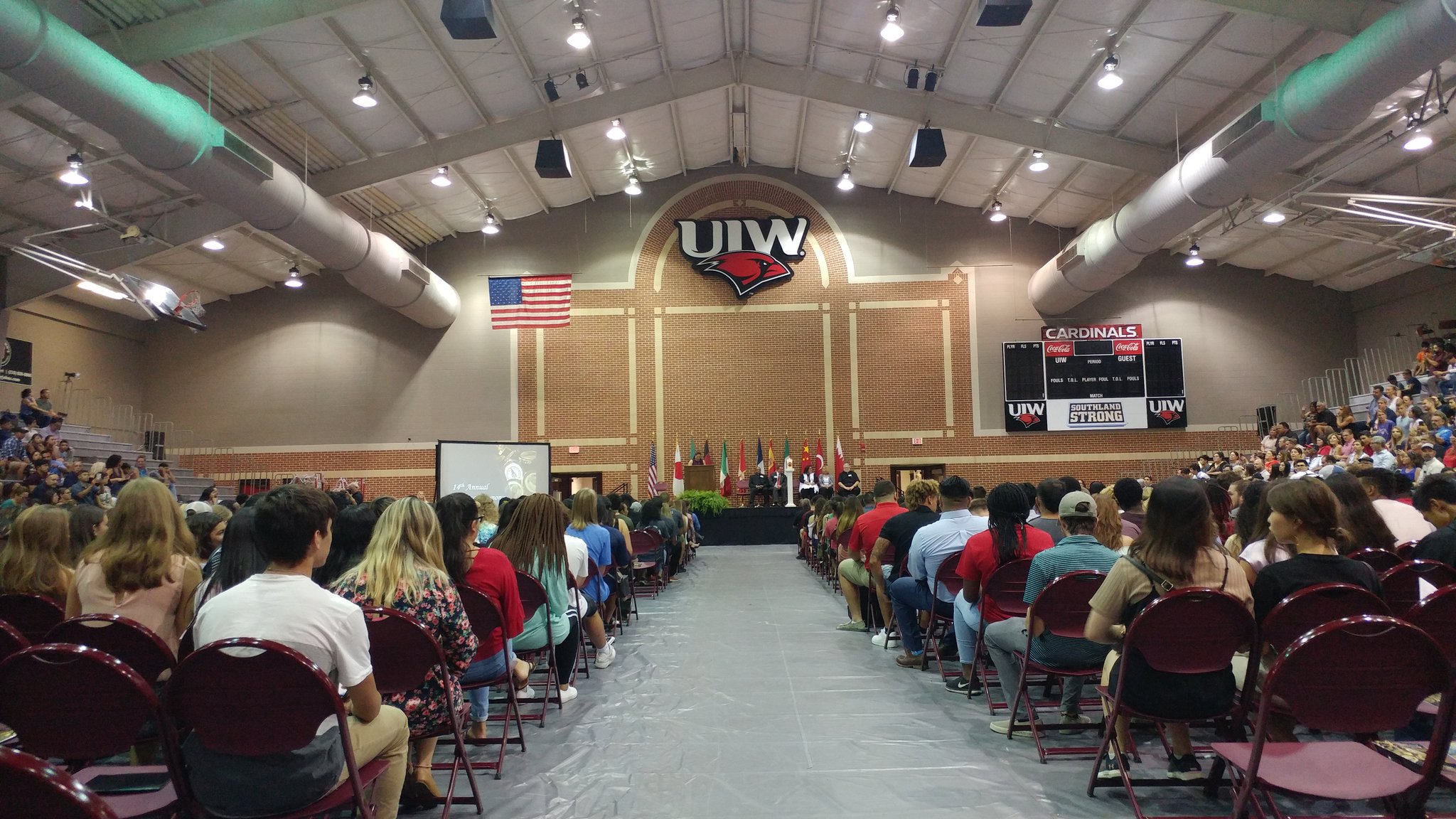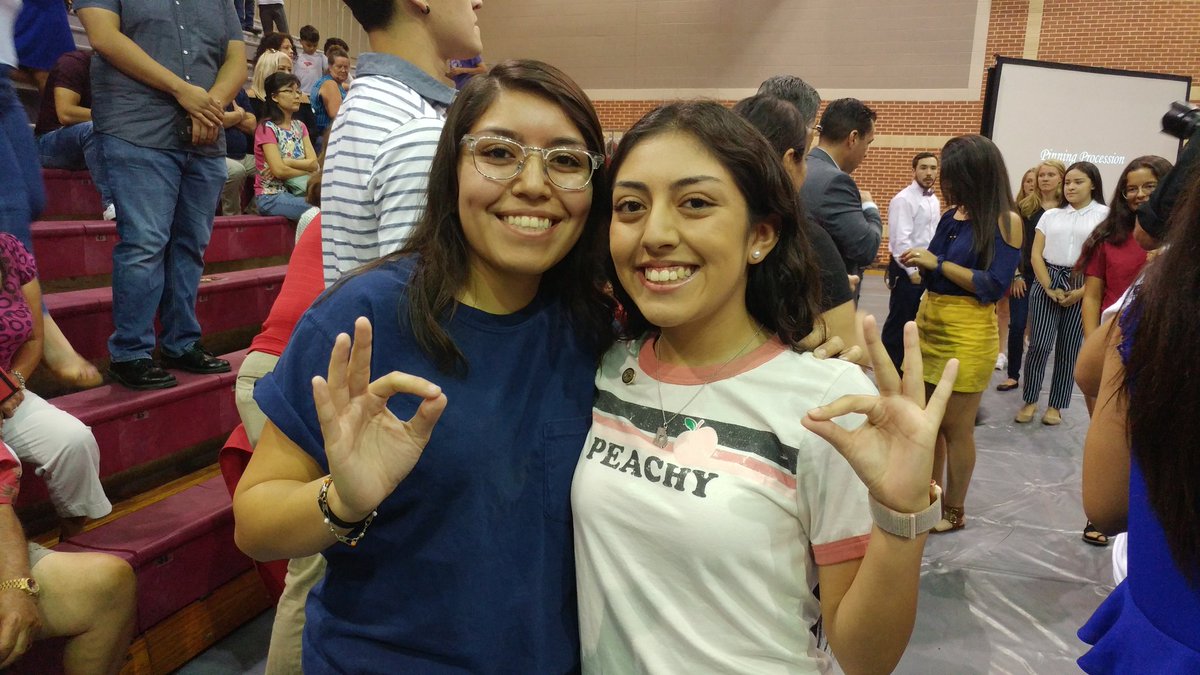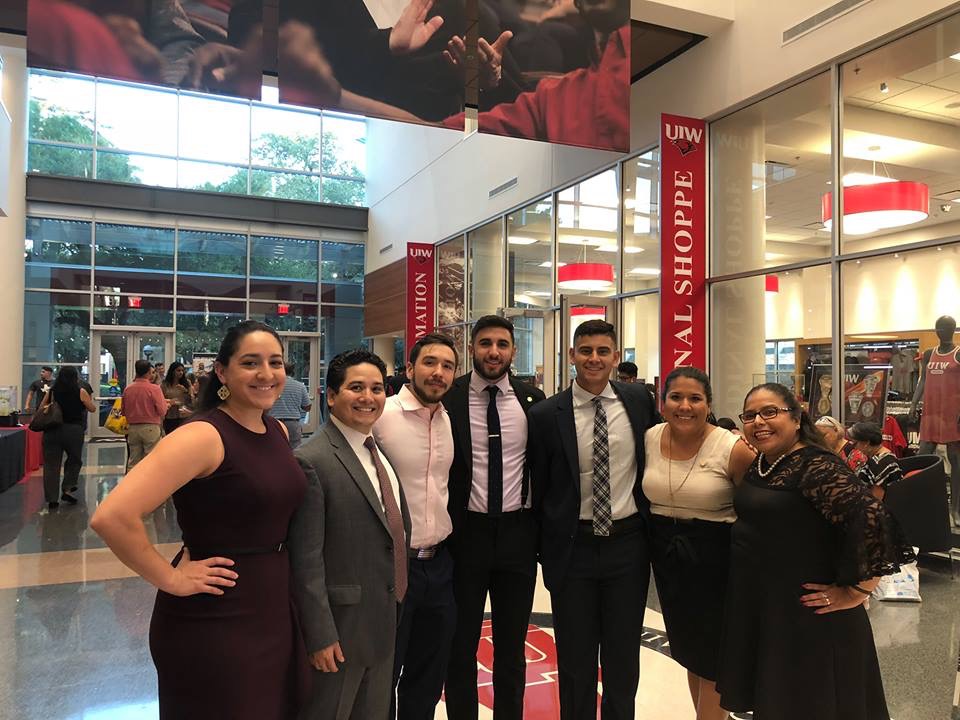 FSOP Class of 2022 White Coat Ceremony
The Feik School of Pharmacy held its 13thannual White Coat Ceremony for the incoming Class of 2022 on Friday, August 18. The ceremony was held at the UIW McCombs Center in the Rosenberg Sky Room. The class of 122 students, the largest class ever admitted by the FSOP, were coated by faculty and select community pharmacists. Dean David Maize lead the class in the recitation of the pledge of professionalism, confirming their commitment to the pharmacy profession and to patient care.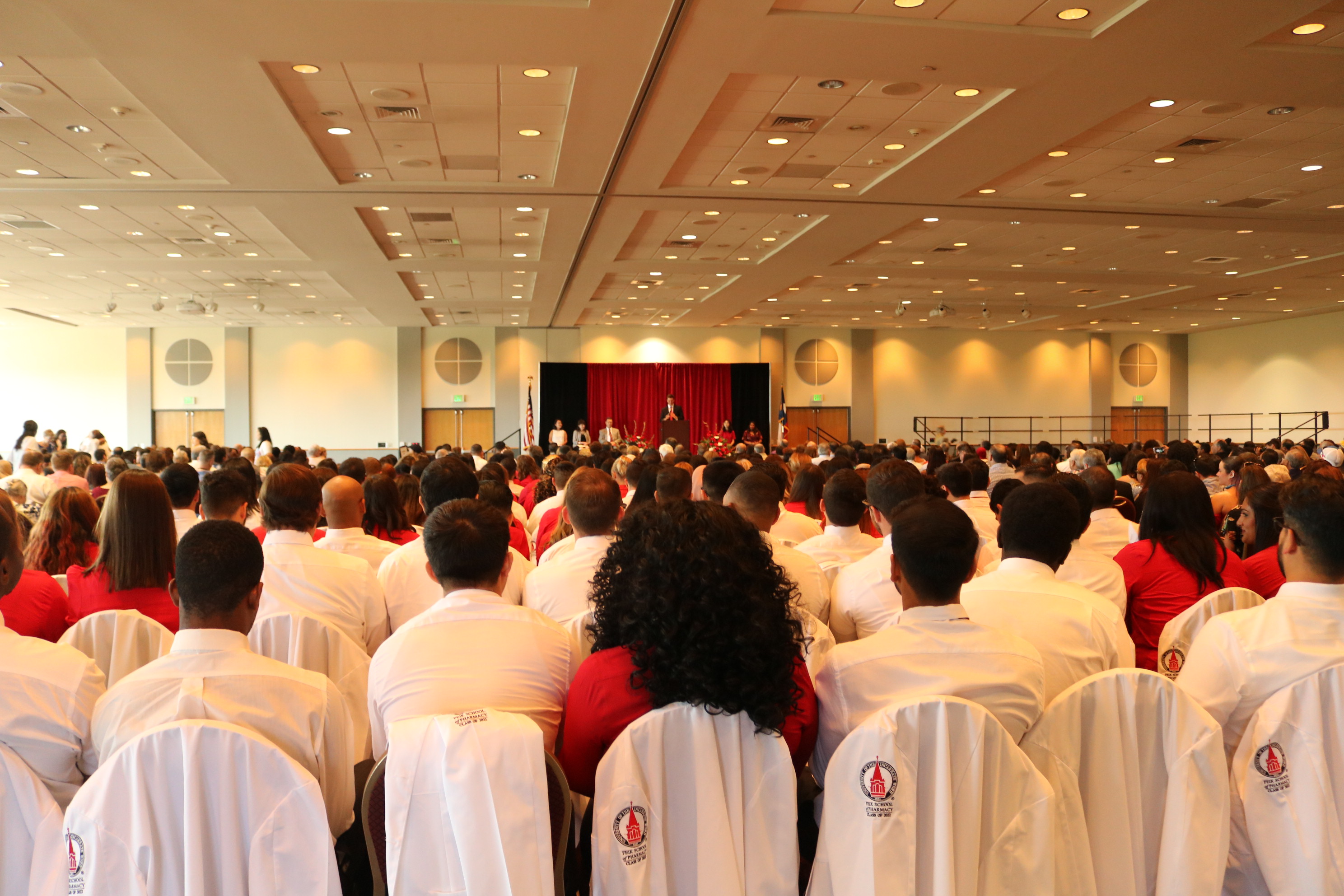 Of special note, the FSOP wishes to recognize and express our thanks to Walgreens for their generous and continued sponsorship of the White Coat Ceremony and provision of the students' white coats. Walgreens has been a staunch and steady friend to the Feik School of Pharmacy since before the school's doors were even open, and has sponsored all thirteen of the FSOP's White Coat Ceremonies.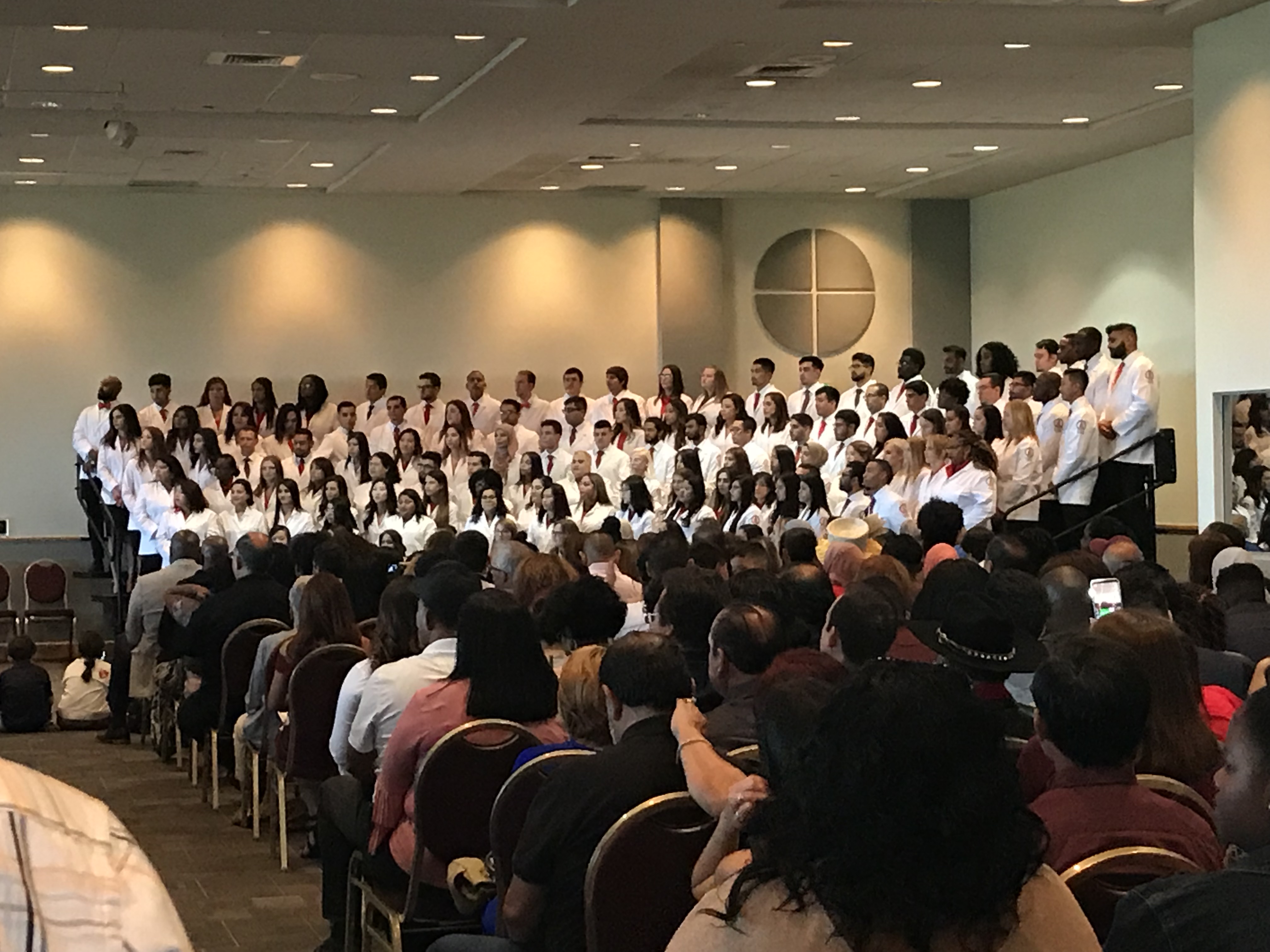 TRiO Student Support Services Summer Bridge
TRiO Student Support Services had their Summer Bridge event on Monday, August 20 and Tuesday, August 21 to welcome their new group of incoming students. TRiO's 2018-2019 cohort consists of 50 students. During Summer Bridge, students participated in icebreakers, scholarship searches and time management workshops, a review of personal strengths and a campus-wide scavenger hunt. Thank you to all offices who contributed to this year's great Summer Bridge event!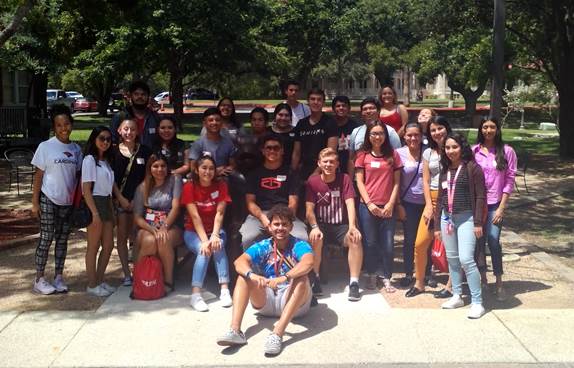 San Antonio Museum Exhibitions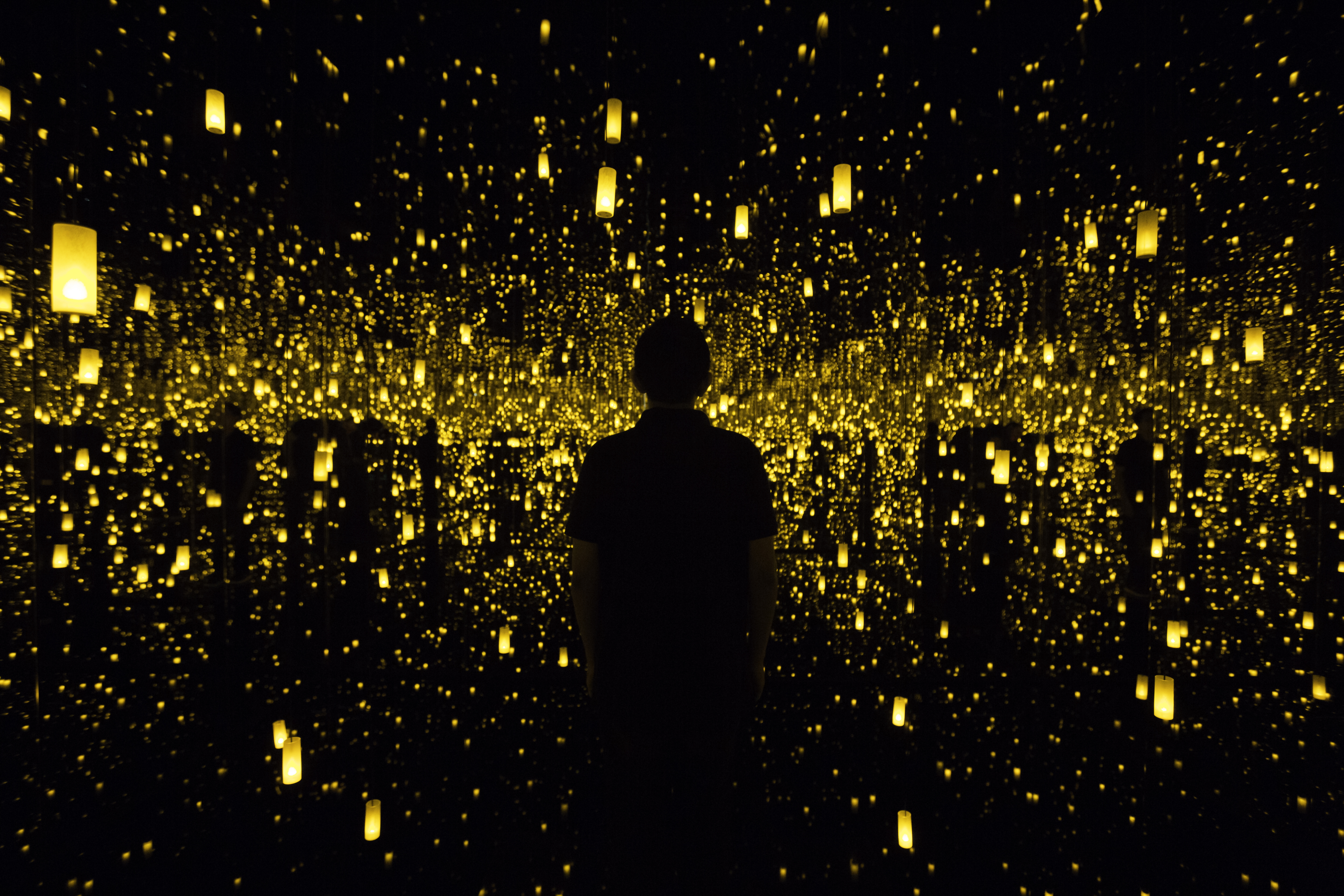 University employees receive free admission to the McNay Art Museum and the San Antonio Museum of Art with their valid UIW ID. Additional fees may apply to exhibitions. For information about UIW employee discounts, contact (210) 829-6019.
San Antonio Museum of Art Current Exhibitions:
The Magic of Clay and Fire: Japanese Contemporary Ceramics - Through Spring 2018

Spain: 500 Years of Spanish Painting from the Museums of Madrid, A Tricentennial Exhibition - Through September 16, 2018
McNay Art Museum Current Exhibitions:
Dario Robleto: Ancient Beacons Long for Notice - Through September 23, 2018

Manuel Carrillo: Mi Querido Mexico - Through September 2, 2018

Immersed: Local to Global Art Sensations - Through September 2, 2018

Fragments of a Dream - Through September 9, 2018
---
Department News
A Special Message from Vice President for Development and University Relations, Chris Gallegos
Chris Gallegos, Vice President for Development and University Relations, is happy to announce that as of September 1, Margaret Garcia will serve as the new Director of Communications and Brand Marketing. Margaret has served as Associate Director of Communications and Marketing at UIW since 2008. In addition to serving as associate director, her primary role was serving as media liaison and spokesperson for the university, Incarnate Word High School and St. Anthony Catholic High School. She is a graduate of Incarnate Word High School and the University of Texas at Austin where she earned a degree in Journalism. She began her career at KMOL-TV now WOAI-TV here in San Antonio. She then spent twelve years at KRIV Fox 26 in Houston where she served as Public Affairs Director and hosted a community affairs program. She and her family moved back to San Antonio in 1999 where she began her career in public and media relations working for the Edwards Aquifer Authority and Cutting Edge Communications.

A Special Message from Vice President for Enrollment Services, Dr. Cyndi Porter
As part of the reorganization of Enrollment Management, Dr. Cyndi Wilson Porter has taken over as the Vice President for Enrollment Services (VPES). Enrollment Services is now directly responsible for the Registrar's Office, the Office of Admissions and the Office of Digital Strategy and Marketing. As VPES, Dr. Porter is responsible for university enrollment and to develop a strategic enrollment management plan.
Dr. Bobbye Fry has accepted the position of Special Assistant to the VPES for Special Projects. With her over 39 years of work in higher education, Dr. Fry is uniquely qualified for this important position. Bobbye is currently working on a variety of projects to include curriculum management processing, researching ranking surveys and including UIW as a sponsor of the United States Academic Decathlon (www.usad.org). Dr. Fry will be reaching out to members of our community as she is working on projects important to the division and the greater UIW community.
Marisol Scheer is now the Registrar for the University. Marisol and her team, to include the addition of an Associate Registrar for Technology, will be leading this important office into the future. Marisol has been in higher education for 18 years, including six years as part of the Extended Academic Programs team. Leading teams who focus on building student-centric environments and a commitment to university mission has been Marisol's goal throughout her career. Her experience in implementing new projects that improve overall student satisfaction will be a great benefit to the UIW community as we continue to grow. All Registrar related questions should be directed to Marisol at scheer@uiwtx.edu.
Faculty Focus
Part-Time Faculty Workshop
Part-time faculty are invited to attend the part-time faculty workshop on Saturday, August 25 from 9 a.m. - noon at the Rosenberg School of Optometry (9725 Datapoint). Meet representatives from a wide range of UIW offices and services, enjoy breakfast with colleagues, win door prizes and get up to date on university updates. This event is sponsored by the Provost, School of Professional Studies and The Center for Teaching & Learning. For more information, please contact Kathy Allwein at kallwein@uiwtx.edu. Click here to RSVP.
Blackboard Walk-In Sessions
Stop by the Center for Teaching and Learning for an opportunity to get your courses ready for the spring. Get help setting up your Grade Center, copy course materials from last semester's course, or upload electronic copies of your course documents to Blackboard. Registration is not necessary. Just stop by AD 212 on Wednesday, August 29 between 10 a.m. and 2 p.m.! For more information, please contact Terry Peak at (210) 829-3920 or tpeak@uiwtx.edu.
Blackboard Attendance Workshop
Many instructors use attendance data as part of their students' overall grades. The Blackboard attendance tool makes taking attendance a simple process, allowing instructors to mark students present, late, absent or excused. Attendance calculates a grade based on the number of absences and posts that grade to the Grade Center. A learning session on Blackboard Attendance will be held on Friday, August 31 from noon - 1 p.m. in Mabee Library Rm. 230. For more information, please contact Terry Peak at (210) 829-3920 or tpeak@uiwtx.edu.
Microsoft Office Lens Workshop
Office Lens trims, enhances, and makes pictures of whiteboards readable. Use Office Lens to convert images to PDF, Word or PowerPoint files. Save images to OneNote or OneDrive. Office Lens is like having a scanner in your pocket! Learn more about this tool on Tuesday, September 4 in AD 310 from noon - 1 p.m. For more information, please contact Terry Peak at (210) 829-3920 or tpeak@uiwtx.edu. Register here.
Athletics News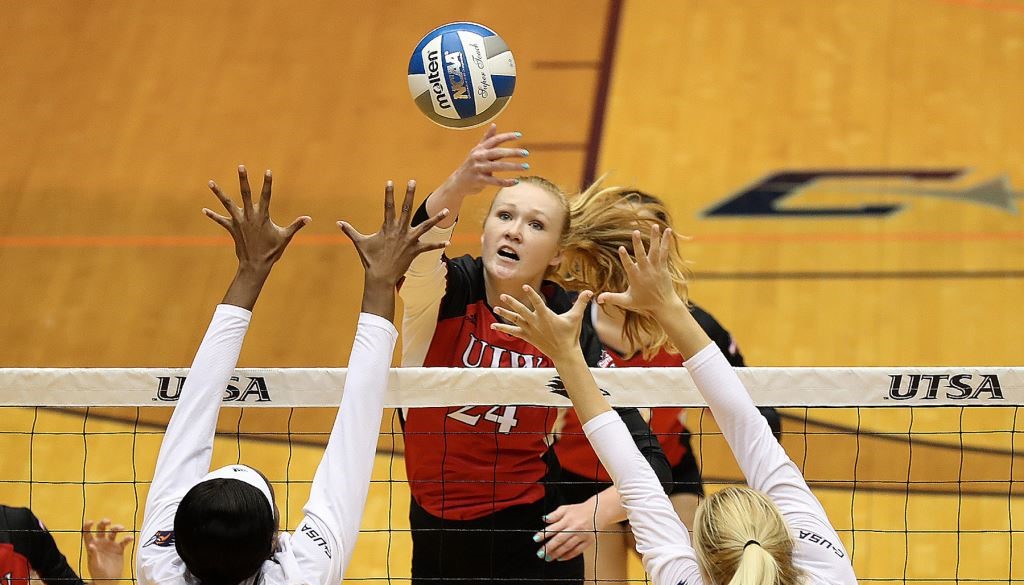 August Games
Aug. 26 - Women's Soccer vs. Houston - 5 p.m.


Cardinal Football Season Tickets Now Available

Another football season is almost here, and this season promises to be an exciting one with new head football coach Eric Morris. Coach Morris has put together a great staff and is bringing an exciting style of offense to the program.
Each faculty/staff member receives one free general admission ticket by swiping their ID at the entrance, and additional season tickets can be purchased for as little as $37.50. Reserved seats are also available for just $75 for faculty/staff. With payroll deduction available, purchasing season tickets has never been easier.
Thank you for the support you have given our football program over the past nine years. We look forward to seeing you and your families at many games this season. Buy your season tickets early and be part of the excitement.
For more information contact Adam McKenzie at amckenzi@uiwtx.edu or Alma Lara at aylara@uiwtx.edu.
---
Brainpower Connection
St. Anthony Catholic High School - Theology of the Body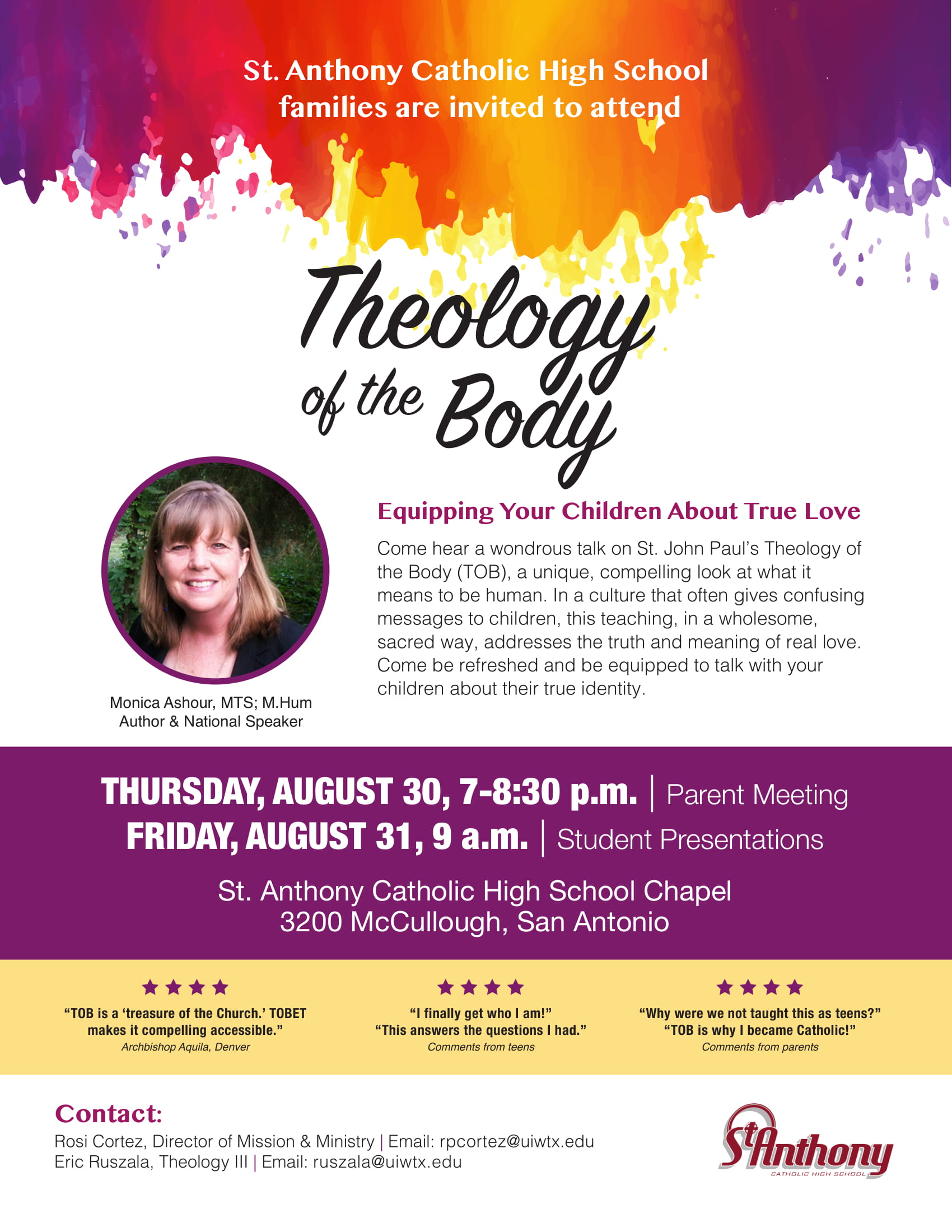 Miscellaneous
Fall Campus Dining Hours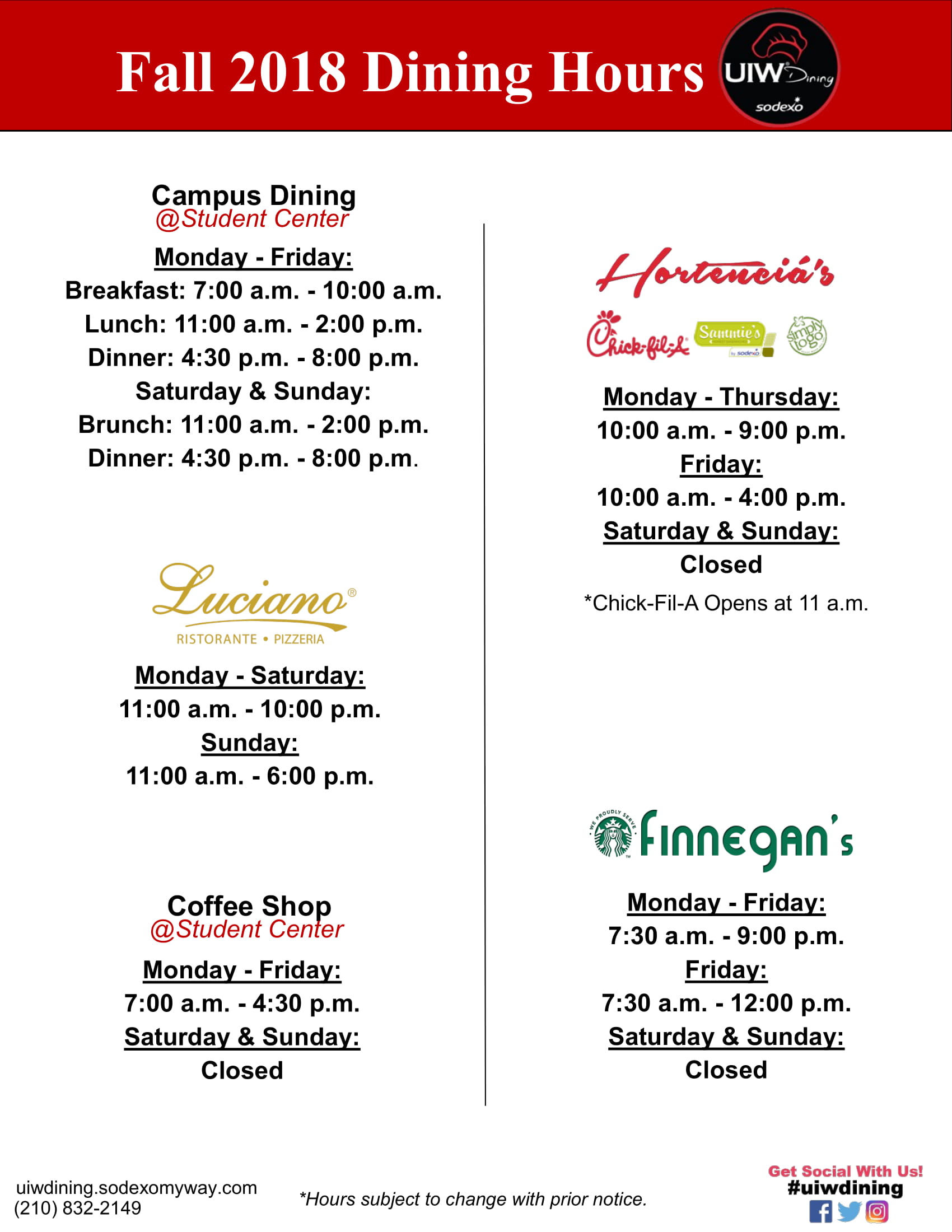 The University of the Incarnate Word provides reasonable accommodation with adequate notice. To request disability accommodation for events listed in this newsletter, visit www.uiw.edu/ada.