The Word E-News Archive
Photo of the Week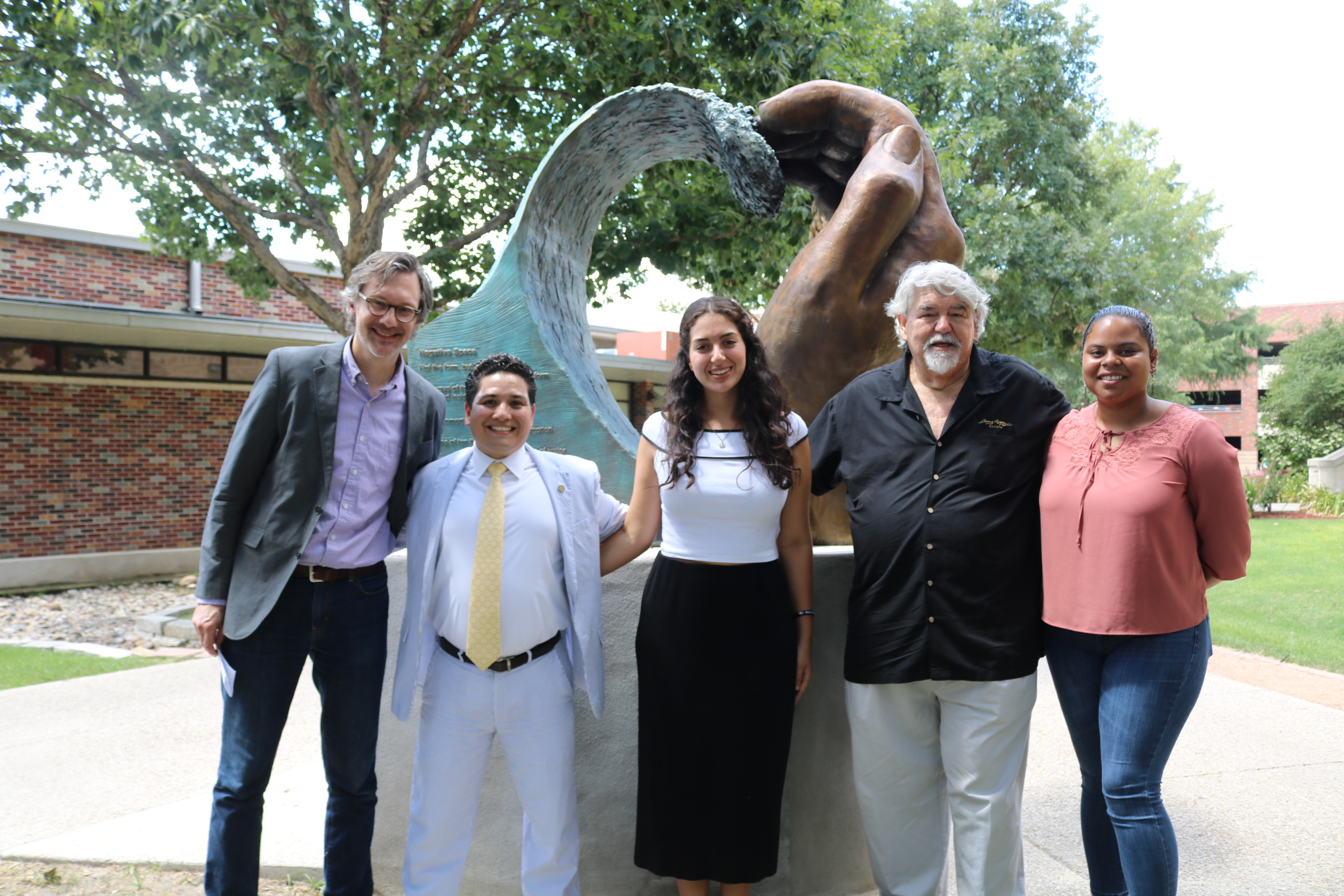 On Thursday, August 30, the UIW Student Government Association (SGA) hosted a dedication ceremony for the latest addition on campus - a sculpture titled "The Heart of UIW." Pictured left to right are Dr. Joshua Robbins,
UIW Professor of English and author of "Negative Space", the poem featured on the sculpture; Dr. Paul Ayala, SGA advisor; Mariana Barron Esper, SGA president; Doug Roper, sculptor; and Athena Martinez, the designer of the sculpture's original concept.


Our Lady's Chapel Services
All are welcome.
Noon Mass, Monday - Friday
Sunday Mass at 10:30 a.m. and 8 p.m.
Sacrament of Reconciliation, 11:30 a.m. Fridays or by appointment with Fr. Tom Dymowski, O.SS.T. at
(210) 829-3131 or dymowski@uiwtx.edu.
Mass of the Holy Spirit
In keeping with a long tradition dating from the founding of the great European universities in the Middle Ages, UIW celebrates the Mass of the Holy Spirit at the start of each academic year. This year's Mass of the Holy Spirit will be held on Wednesday, September 5 from noon - 1 p.m. in Our Lady's Chapel. During the liturgy, we ask for the inspiration, guidance, and presence of God's Spirit on all of our campus activities. This festive event gathers the entire university community together to rededicate ourselves to UIW's mission, to renew friendships, and to welcome new members. For more information, please contact Fr. Tom Dymowski at dymowski@uiwtx.edu or (210) 829-3131 or Brenda Dimas at dimas@uiwtx.edu or (210) 829-3128.
Bereavement
Our thoughts and prayers go to:
The family of Marcelina Fernandez (BAAS '08) on her recent death.
HIGHLIGHTS
---
Events
National Trail Mix Day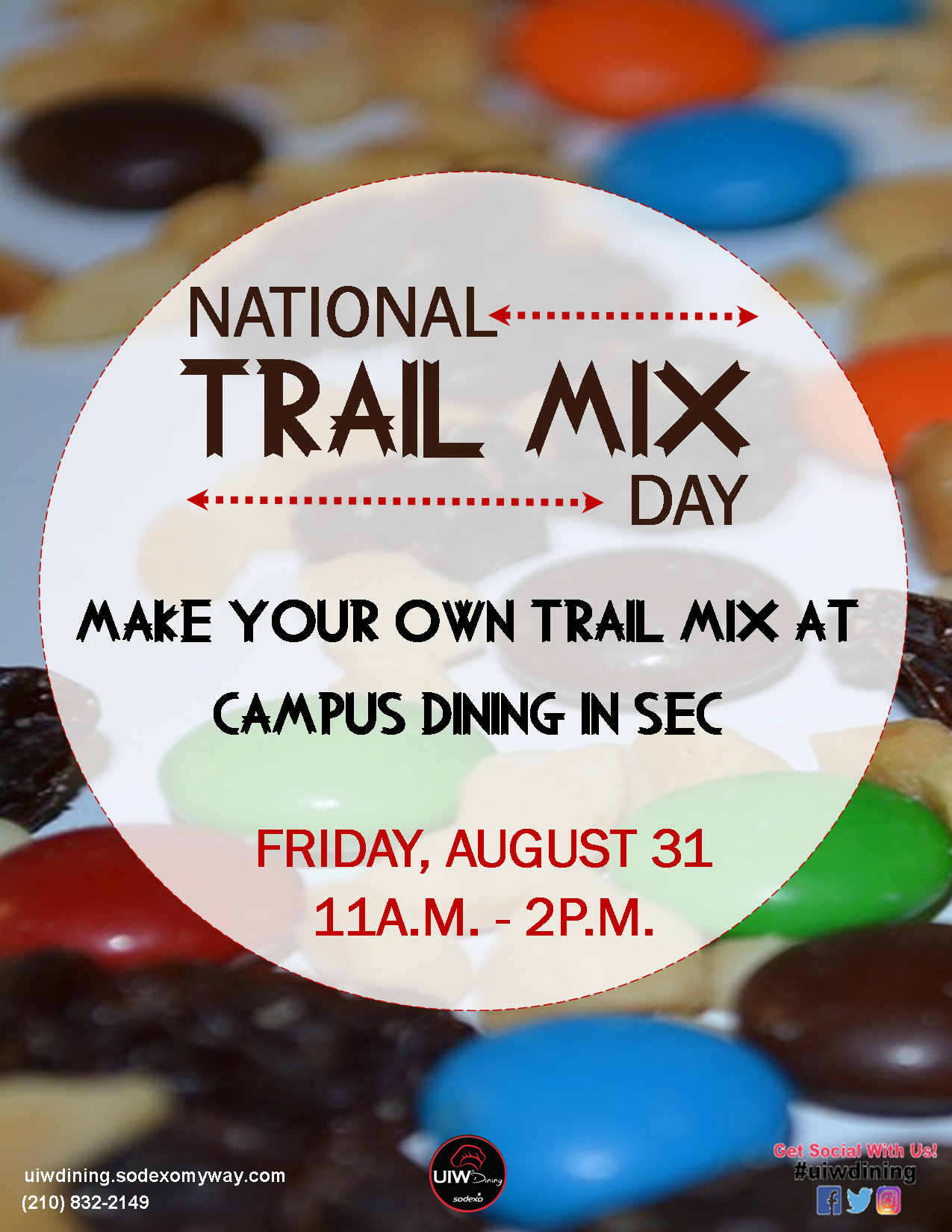 The Austin Baroque Orchestra and Chorus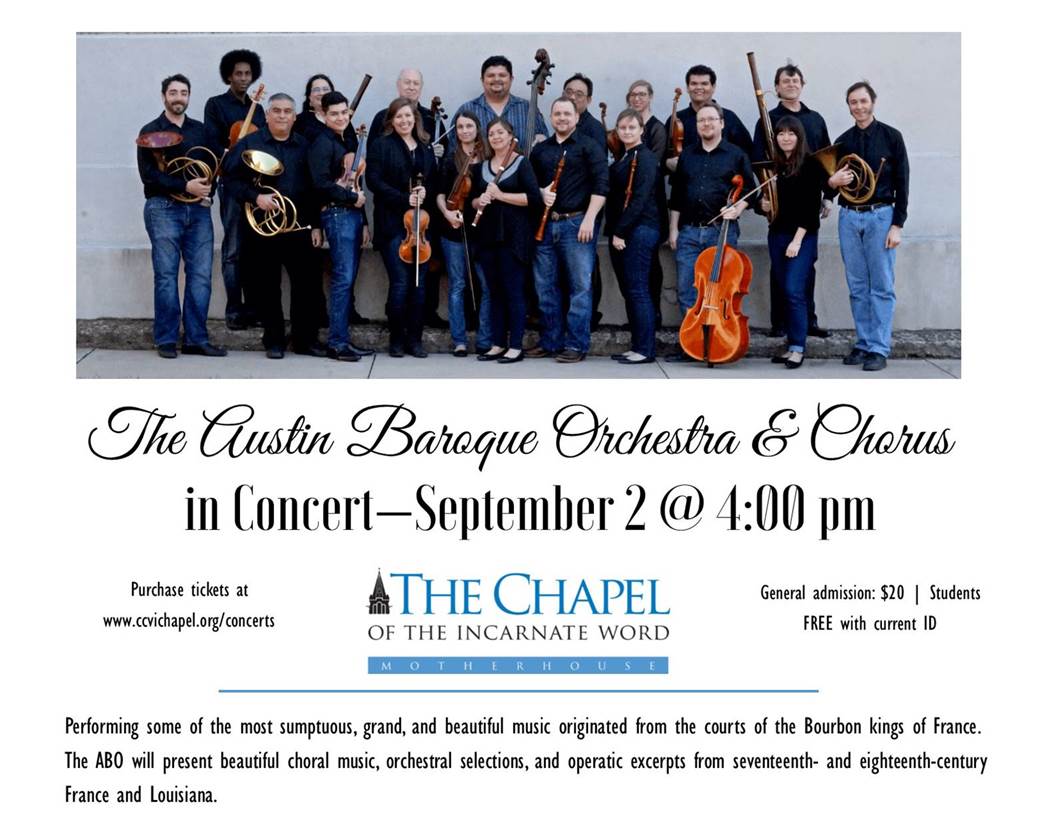 ---
Community News
Faculty Luncheon
UIW full-time faculty enjoyed the annual faculty luncheon on Friday, August 24 in the Rosenberg Sky Room. Those in attendance prepared for the start of the new school year by hearing from various speakers, including Dr. Thomas Evans who thanked them for their dedication and service to the University. Thank you for all that you do!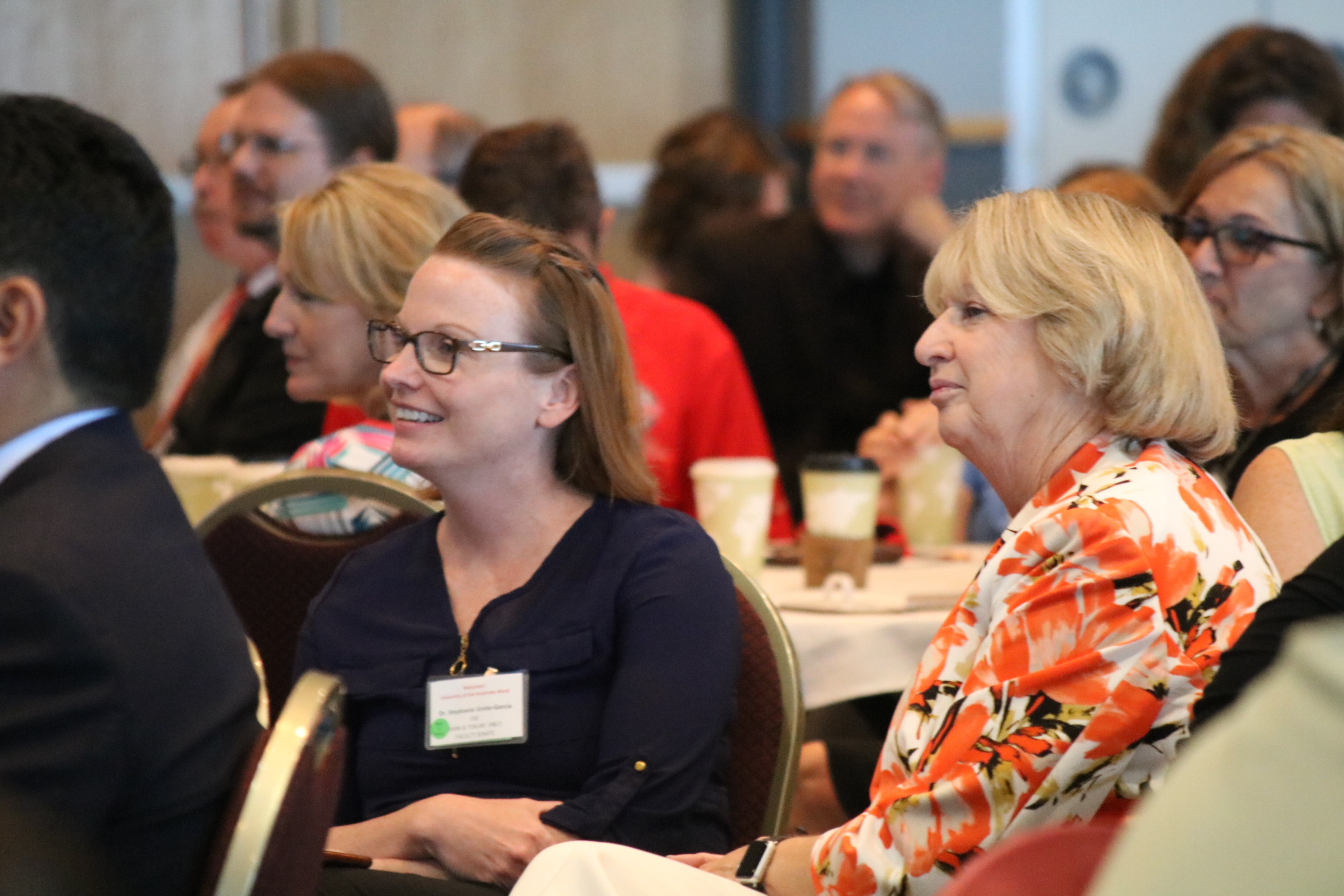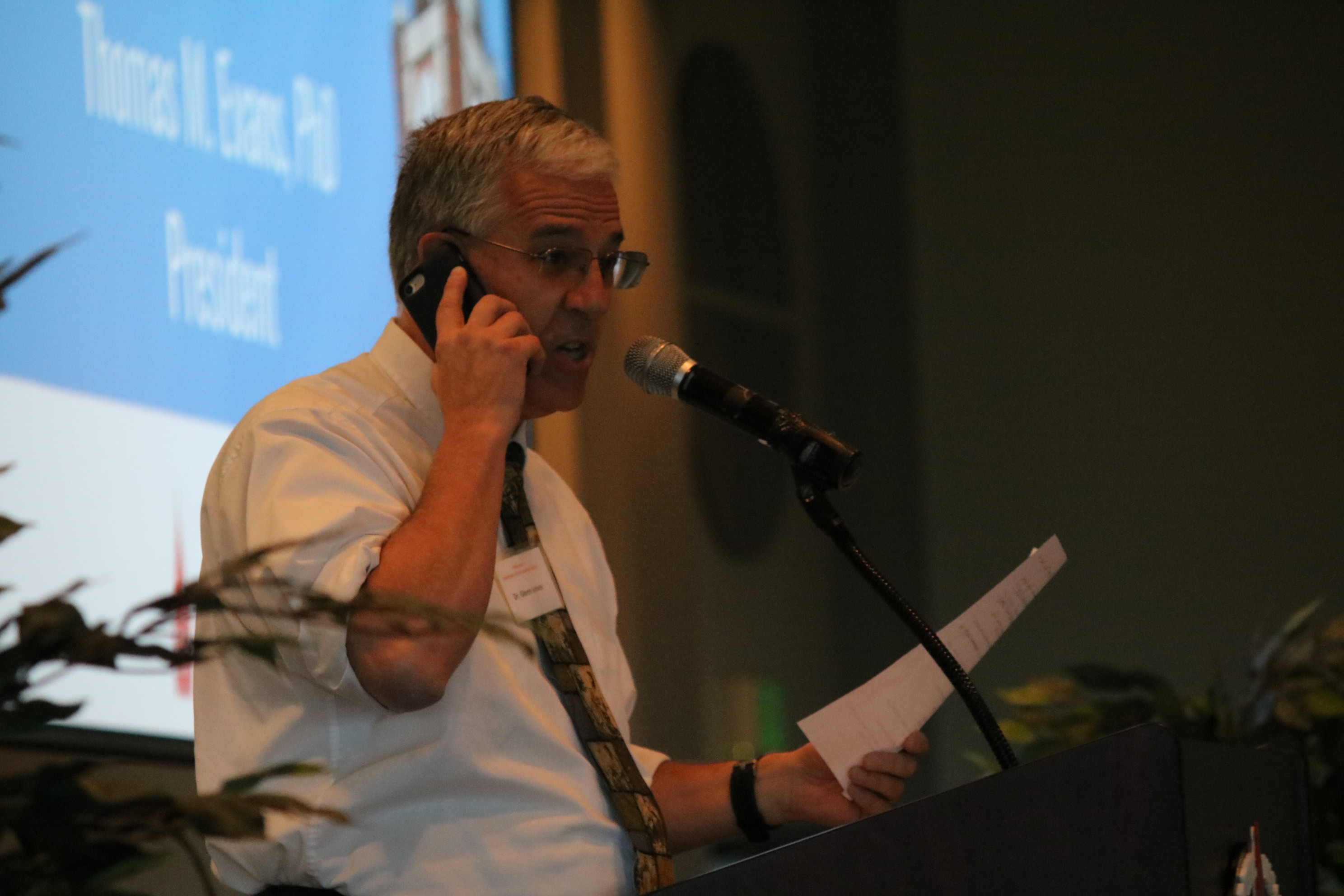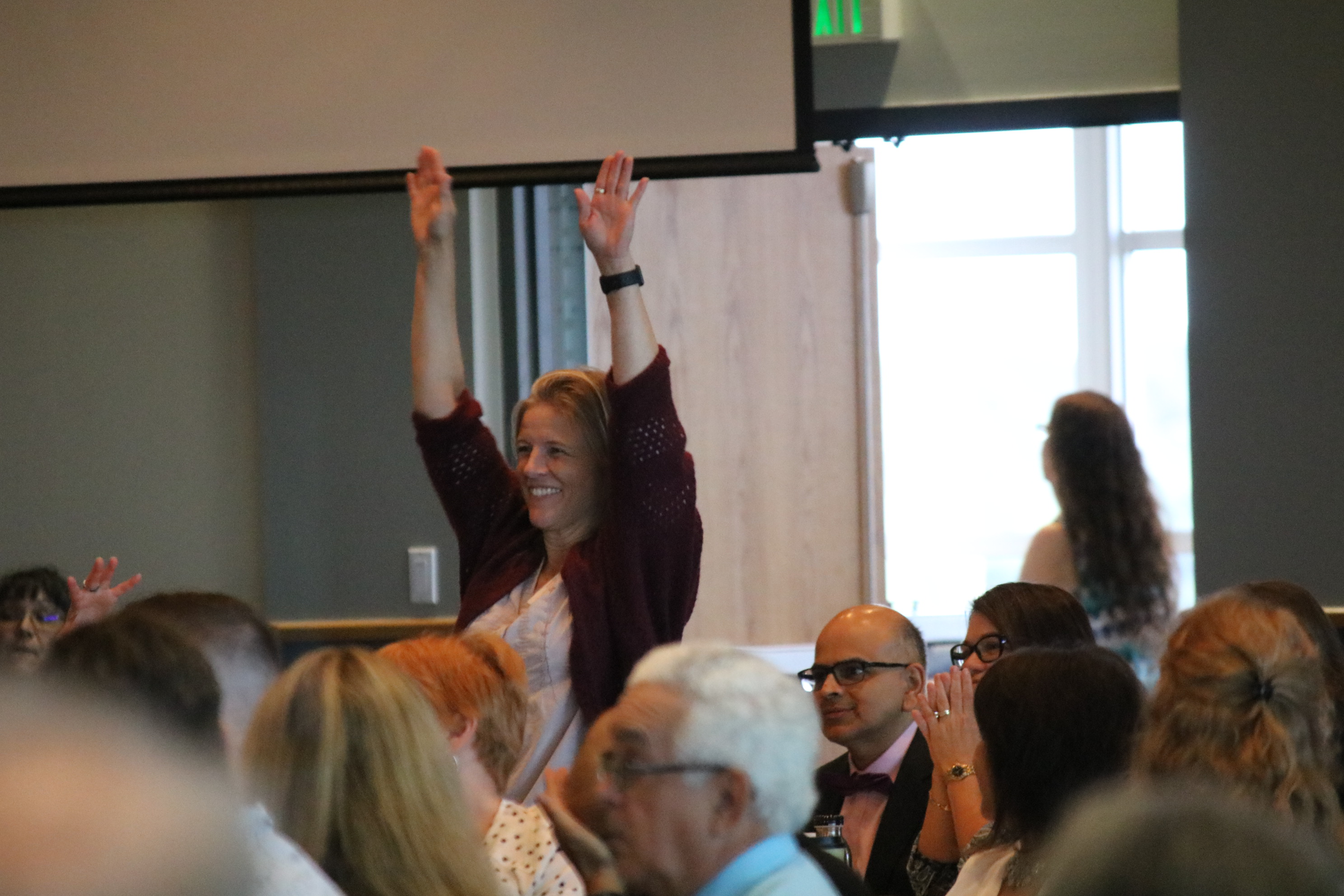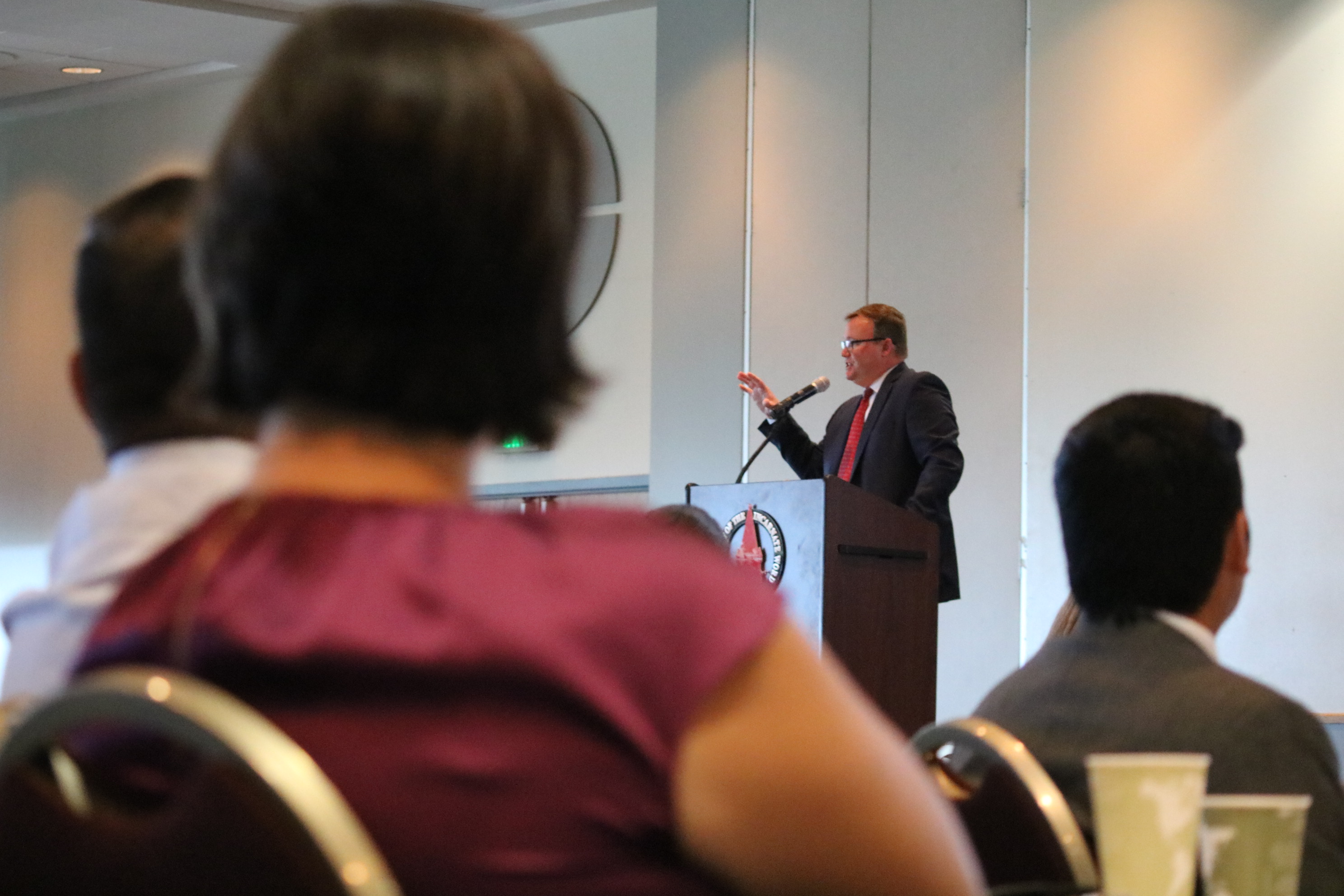 Oaxaca Health Mission Trip Commissioning Ceremony
Los Quijotes of San Antonio-Ambassadors of Health and UIW students, faculty, staff and administrators attended a Commissioning Ceremony on August 24, for the upcoming Oaxaca Health Mission Trip.The Annual Commissioning Ceremony allows the Sisters of Charity of the Incarnate Word to bless the group and their work in supporting the needs of others.UIW's Ettling Center for Civic Leadership and Sustainability will lead the annual Health Mission trip in collaboration with Los Quijotes, September 1-9. This year's UIW Health Mission team will be the largest to date consisting of faculty, staff and students from nursing, optometry, pharmacy, physical, therapy, media and design, nutrition and community health.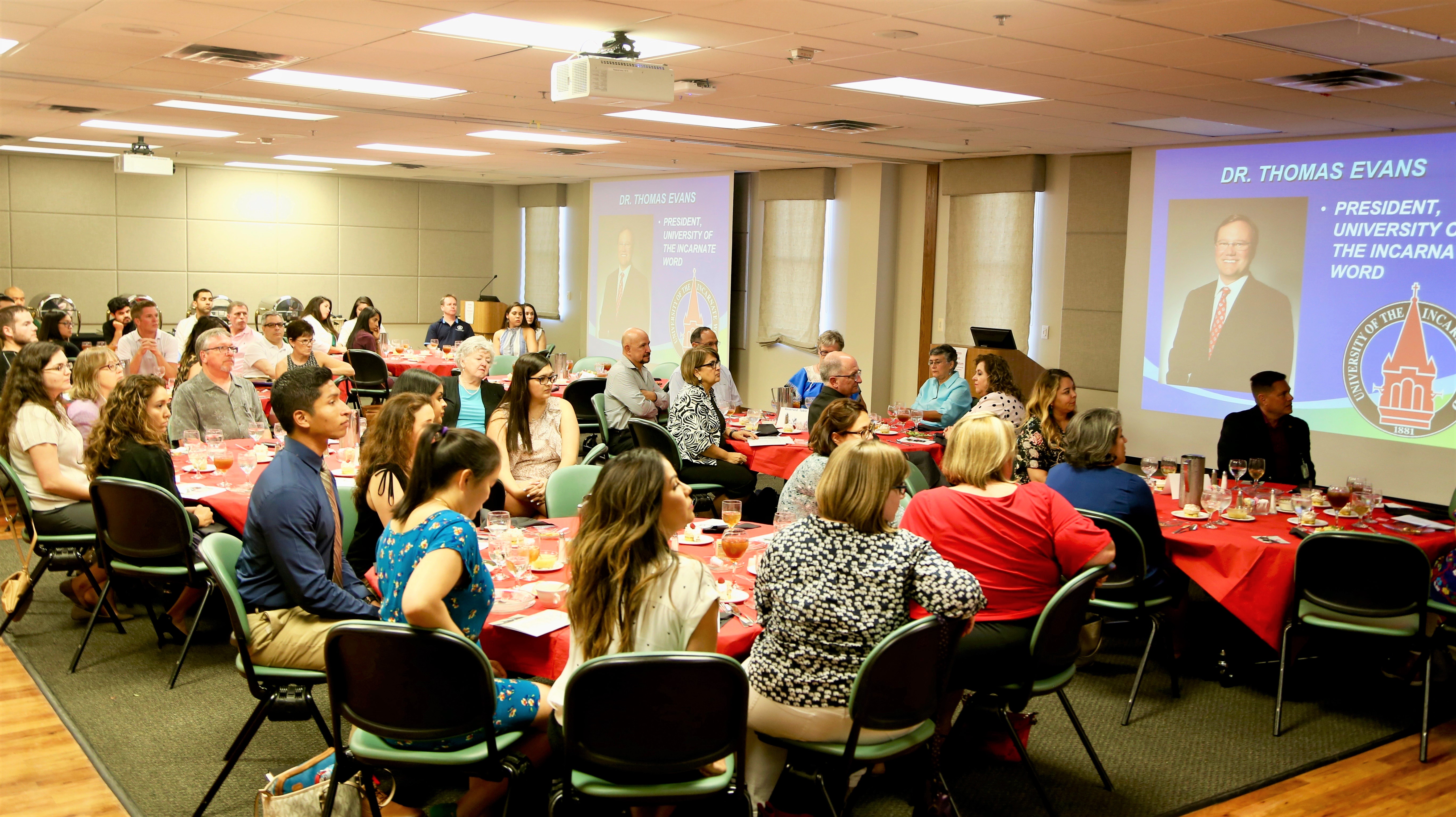 Reflected Light in Black and White
On Friday, August 24, the Rosenberg School of Optometry Library celebrated area artist, Norman Bean, at his art exhibit closing reception: Reflected Light in Black and White. His works focused on things he loves including antique motorcycles and iconic Italian architecture. Pictured left to rightare Dr. Dede Rios, artist: Norman Bean, Dr. Bill Miller and Richard Kaye.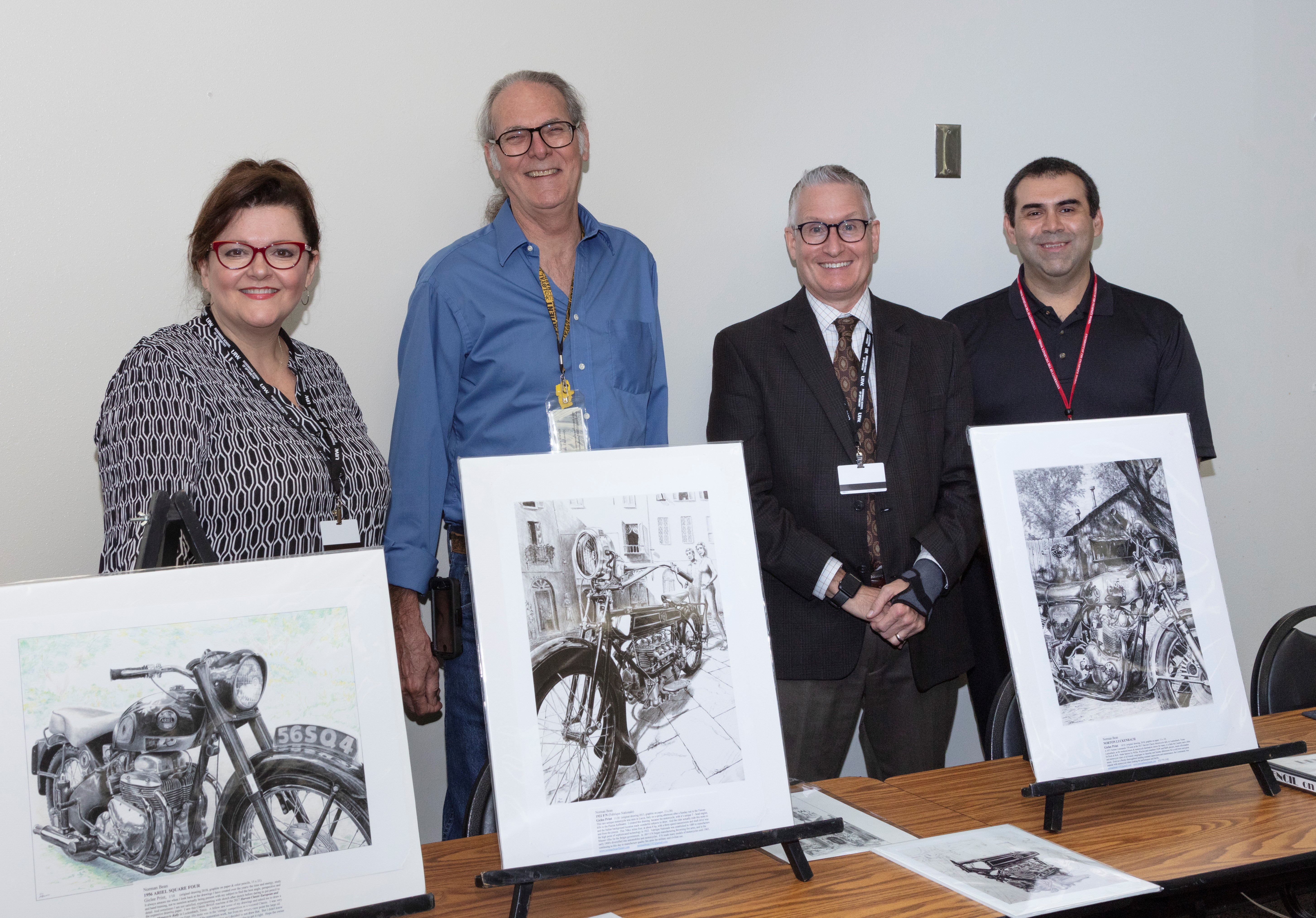 Cardinal Community Leaders Retreat
The Cardinal Community Leaders Retreat took place Saturday, August 25. The retreat helped students get acquainted with the Ettling Center for Civic Leadership and Sustainability, social justice and leadership (ECCL). The group participated in a community service project with Catholic Charities and took a tour of murals on the West side of San Antonio. The goal of this program is to expand the possibility for students to learn leadership skills from extended service experiences in order to develop greater potential for civic leadership only after having experienced and reflected upon meaningful service encounters. Pictured from left to right are Yesenia Caloca, Campus Community Service Coordinator and ECCL students with Catholic Charities' President/CEO, J. Antonio Fernandez.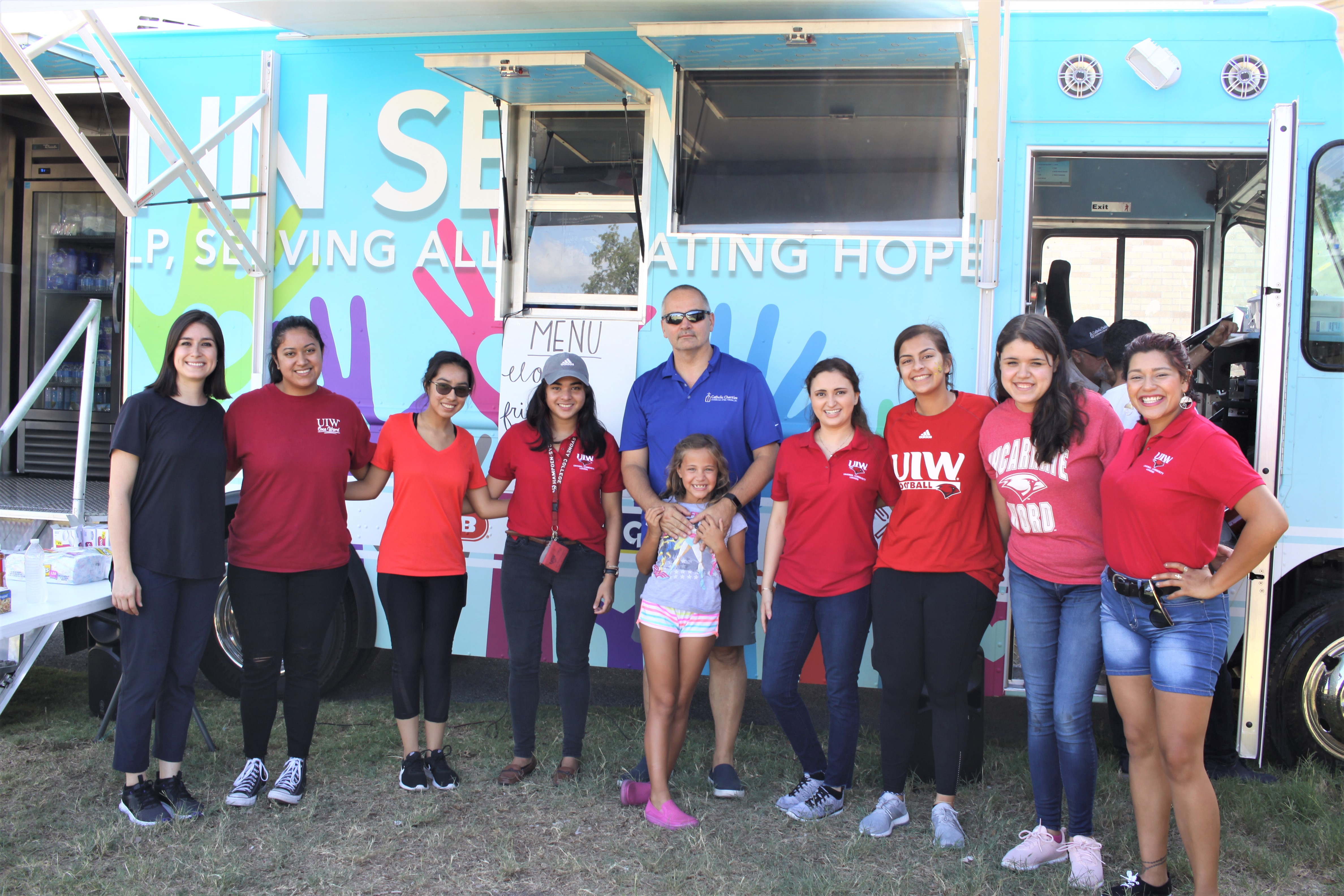 UIWWelcome Mass
On Sunday, August 26, UIW hosted the annual Welcome Mass.The Welcome Mass, traditionally held the Sunday before classes begin, is a beautiful celebration welcoming all of our newest cardinals and their families to the community.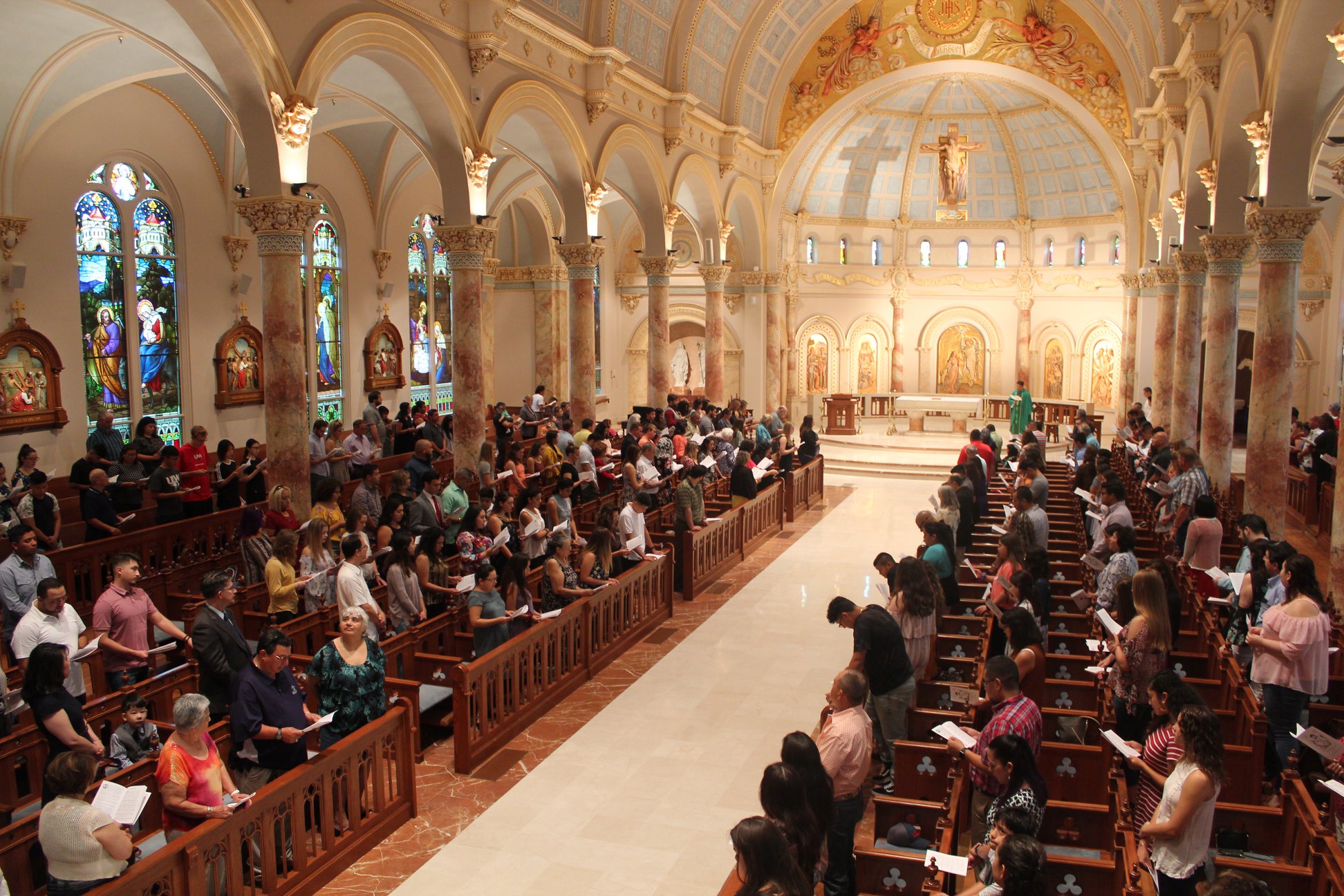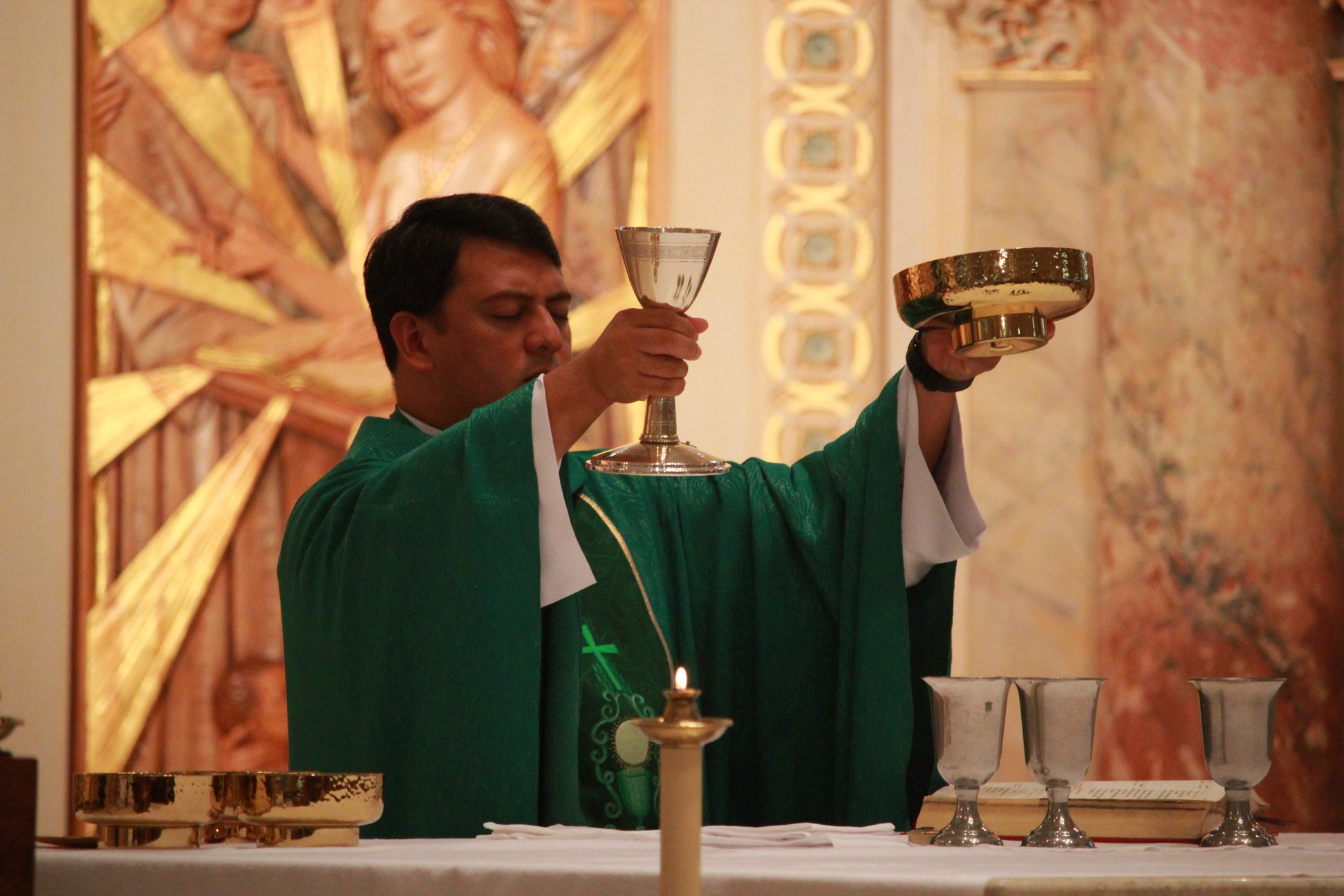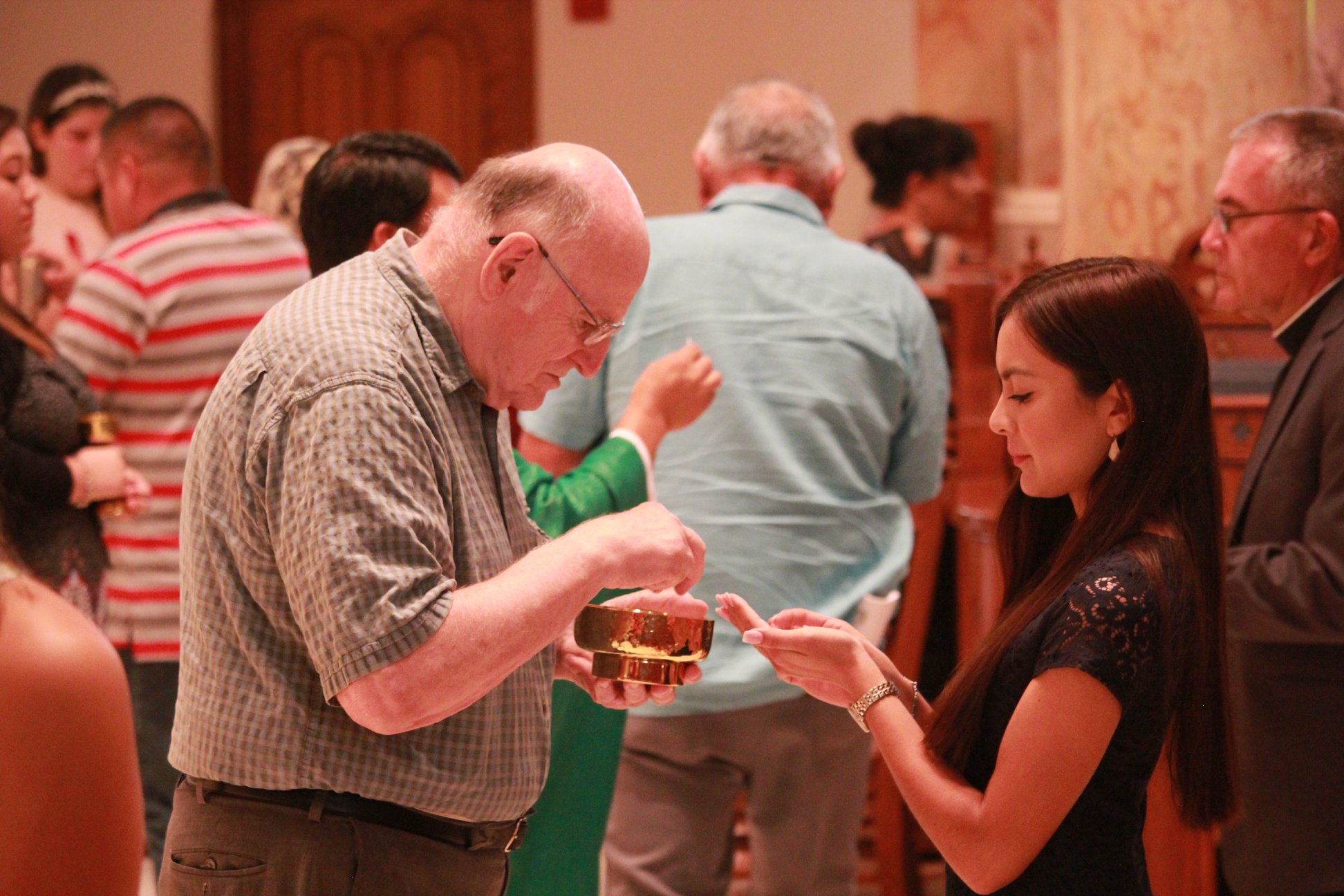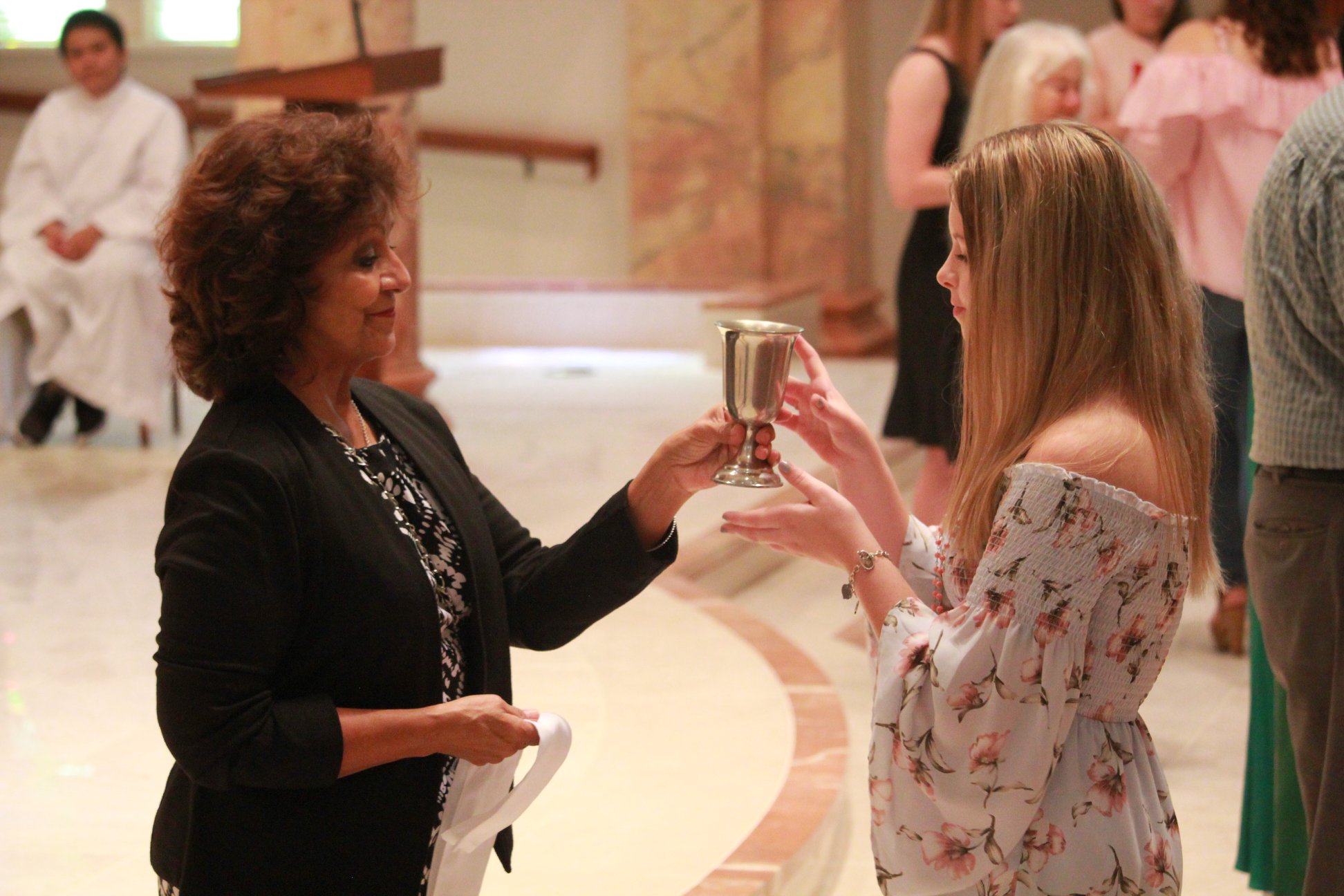 Southwest San Antonio Mural Tour
UIW Health Profession School Deans and the Provost participated in a mural tour led by Sr. Martha Ann Kirk this week at the Paul Elizondo Community Mental Health Clinic to better understand southwest San Antonio. Pictured left to right are Dr. Mary Hoke, Dean of the Ila Faye Miller School of Nursing and Health Professions; Dr. David Maize, Dean of the Feik School of Pharmacy; Dr. Barbara Aranda-Naranjo, Associate Provost for Health Care Professions; Dr. Tim Wingert, Dean of the Rosenberg Schoolof Optometry; Sister Martha Ann Kirk, Professor of Religious Studies; Dr. Carolyn Goulet, Dean of the School of Physical Therapy; Dr. Kathi Light, Provost; and Itza Casanova, Administrative Assistant.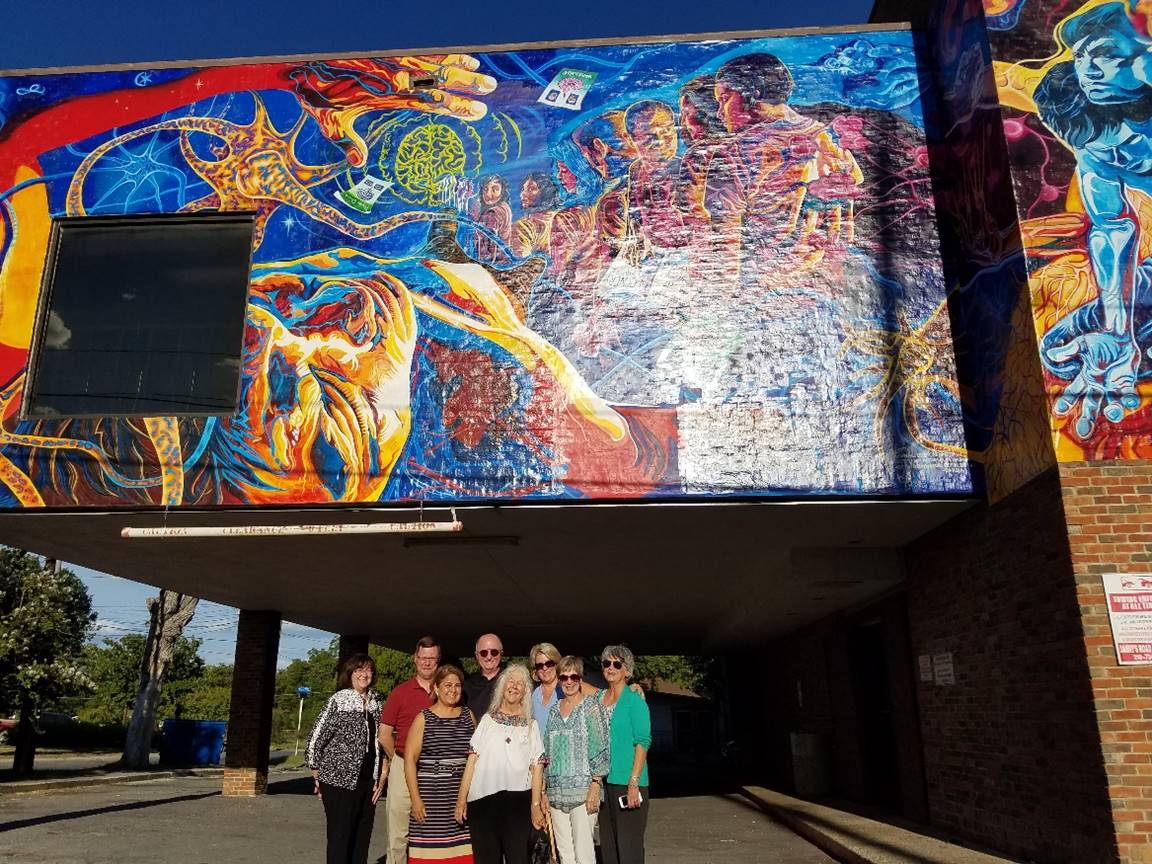 School of Math, Engineering and Science Welcome Back
On Tuesday, August 28, the UIW School of Mathematics, Engineering and Science hosted a welcome back party for the UIW community. Attendees enjoyed hotdogs, paletas and fun! Thank you for the great time!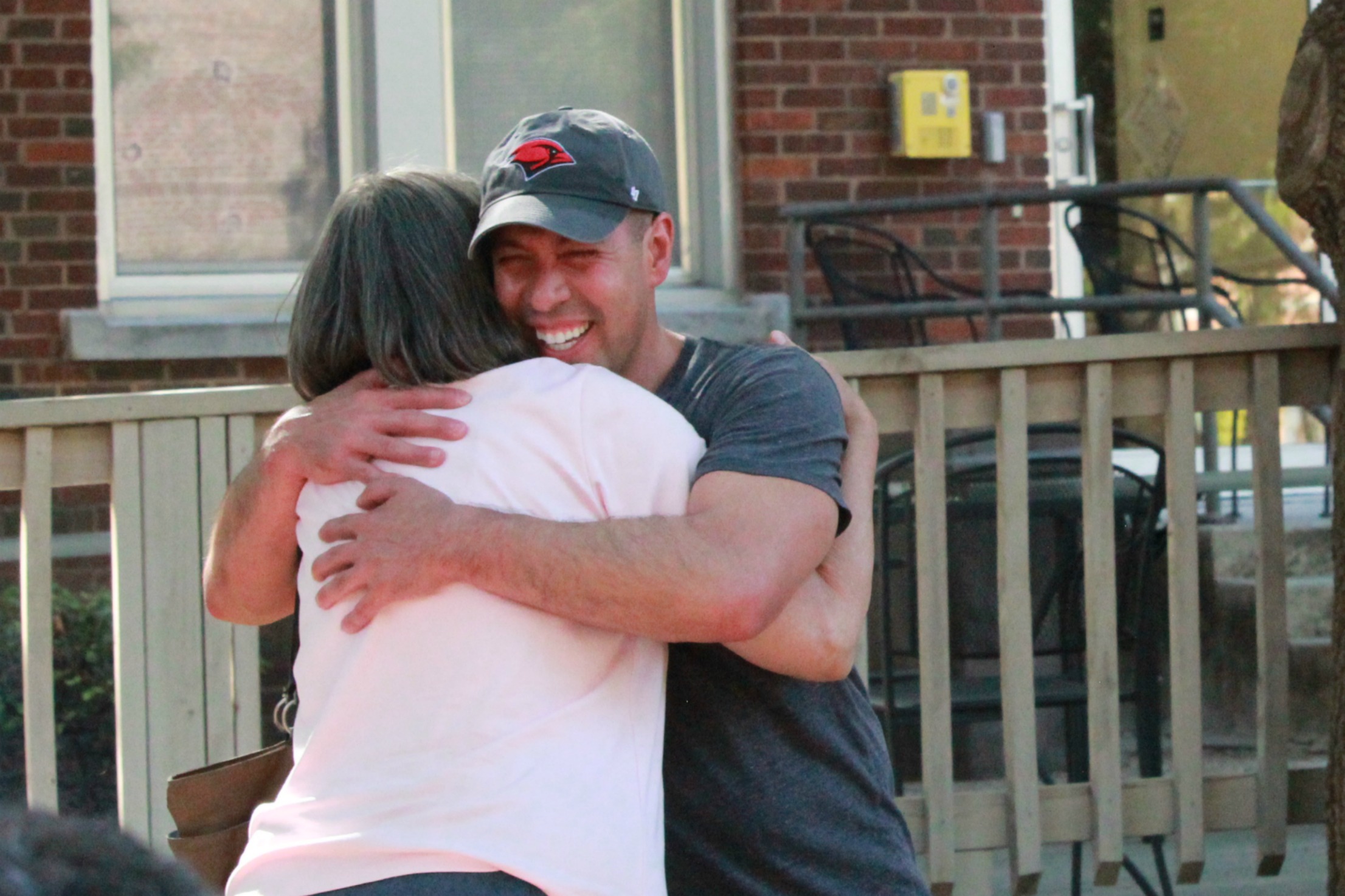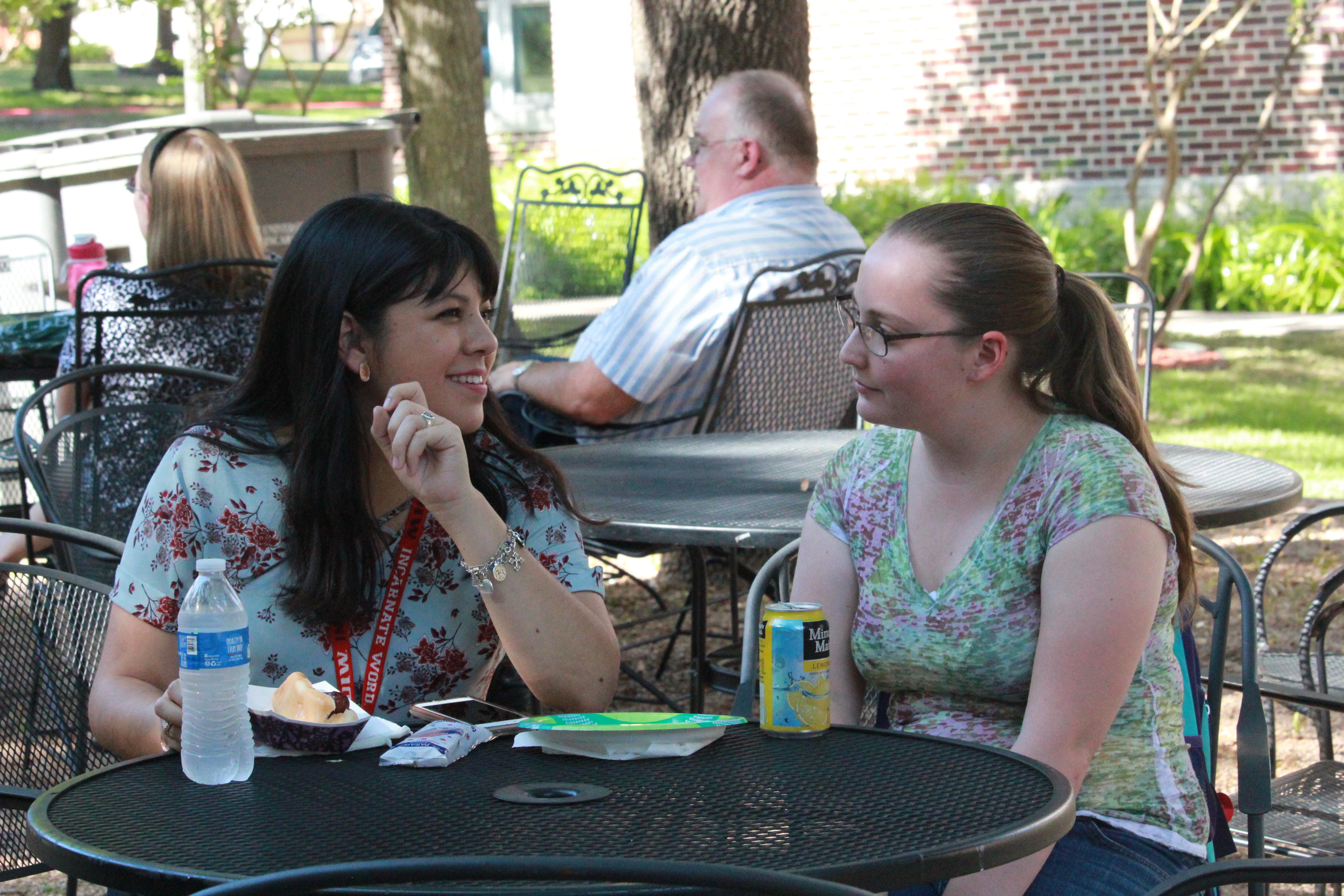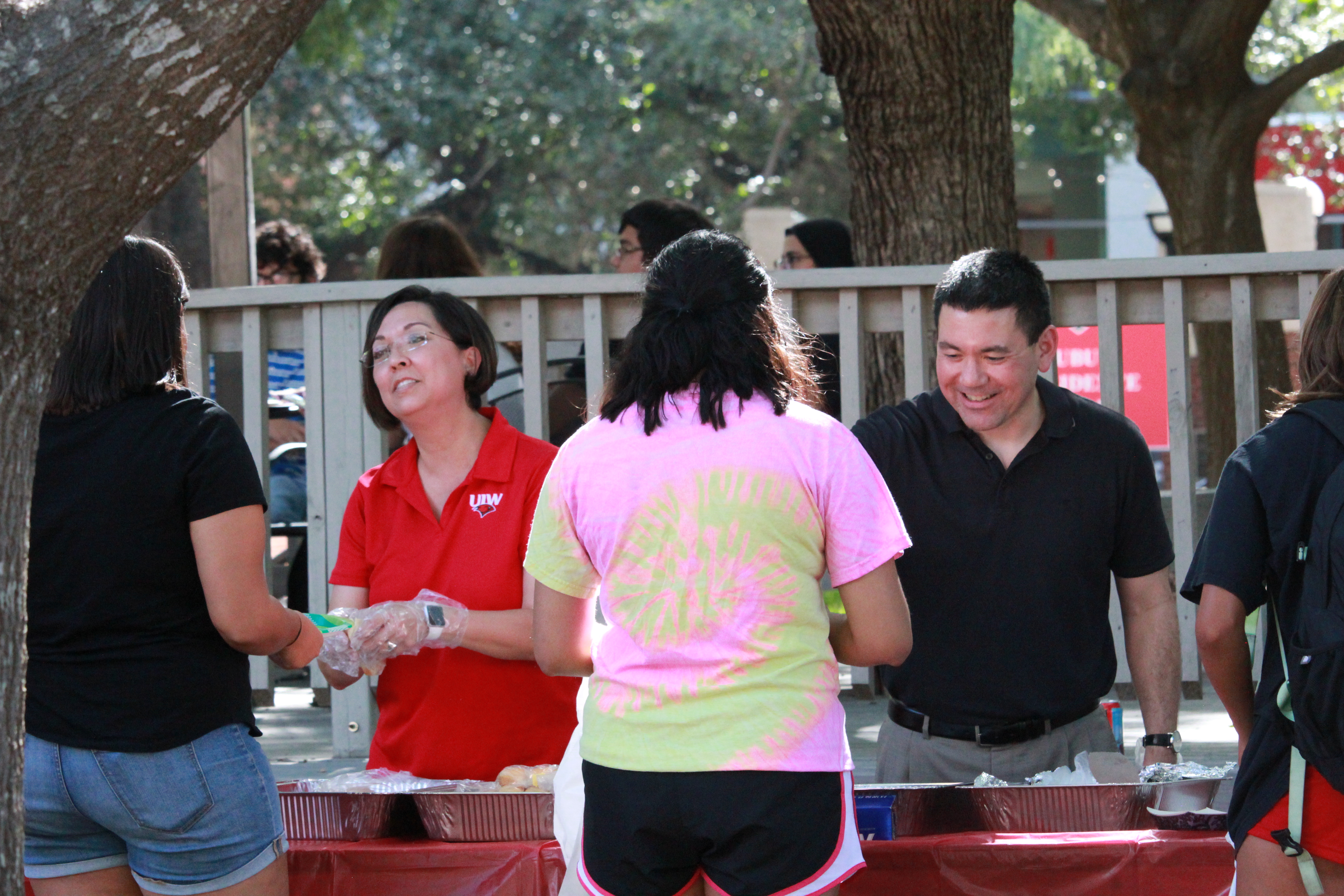 CHASS Welcome Back Party
The UIWCollege of Humanities, Arts and Social Sciences hosted a welcome back party on Wednesday, August 29. The UIW community enjoyed BBQ, games, prizes and more. Thank you, CHASS!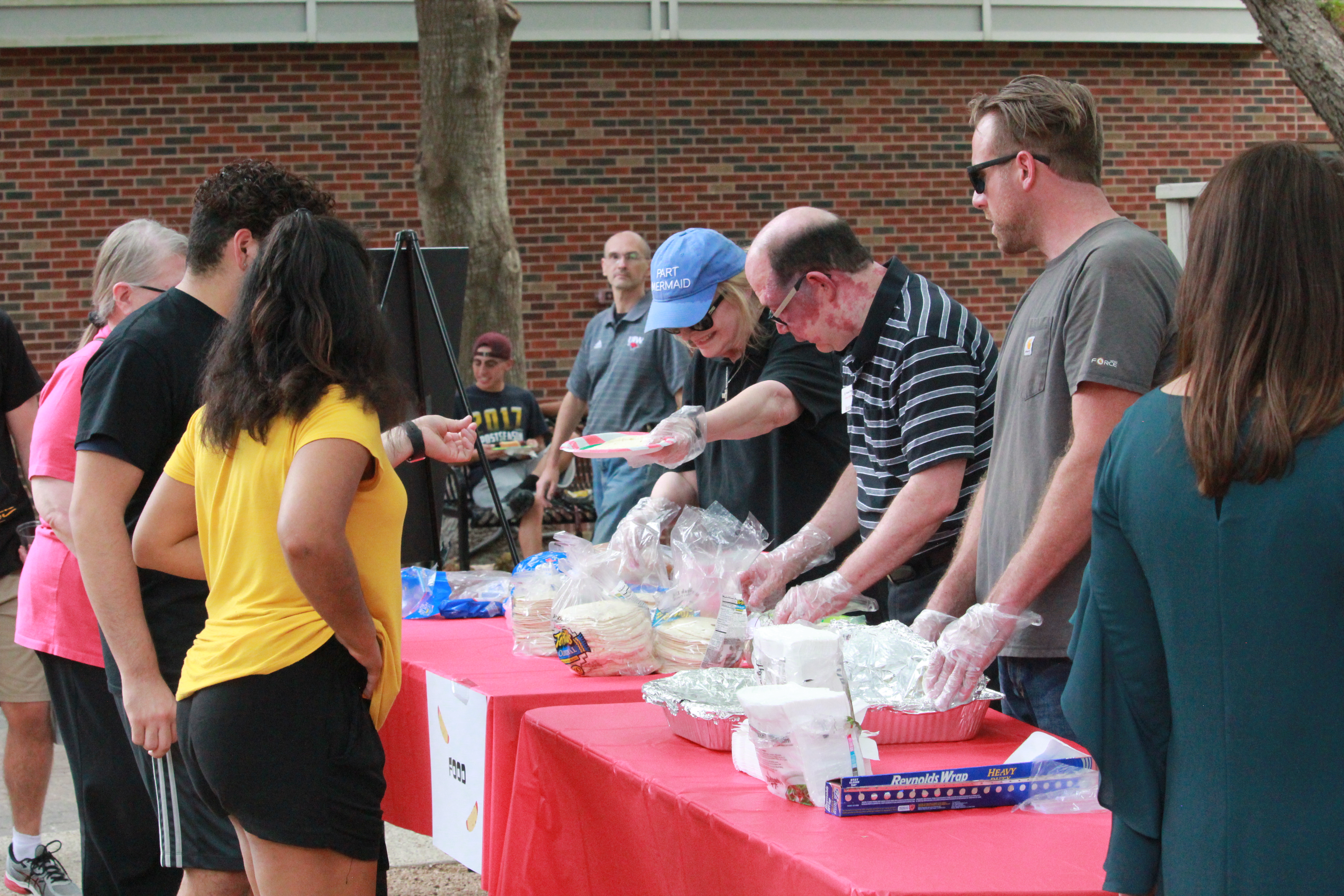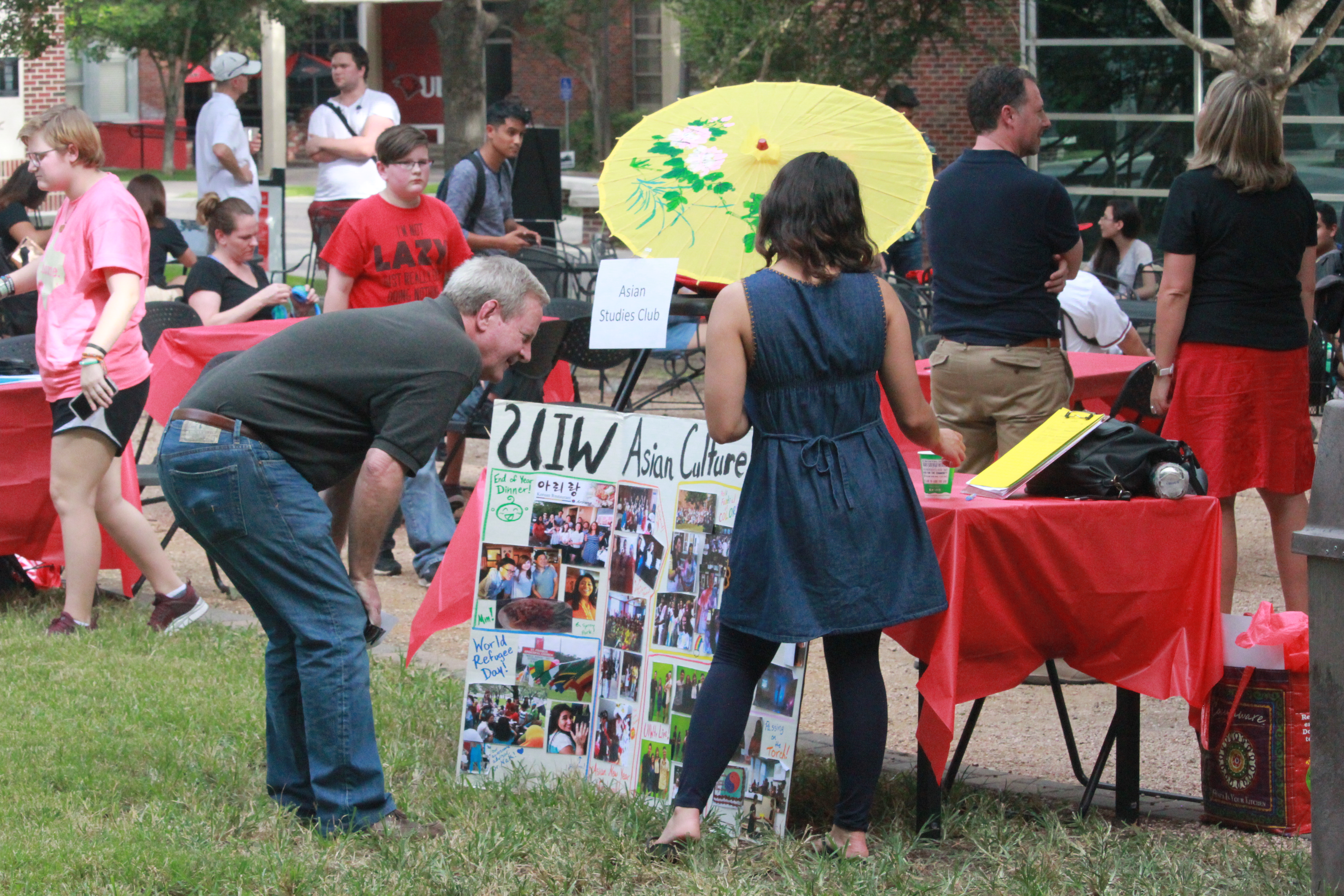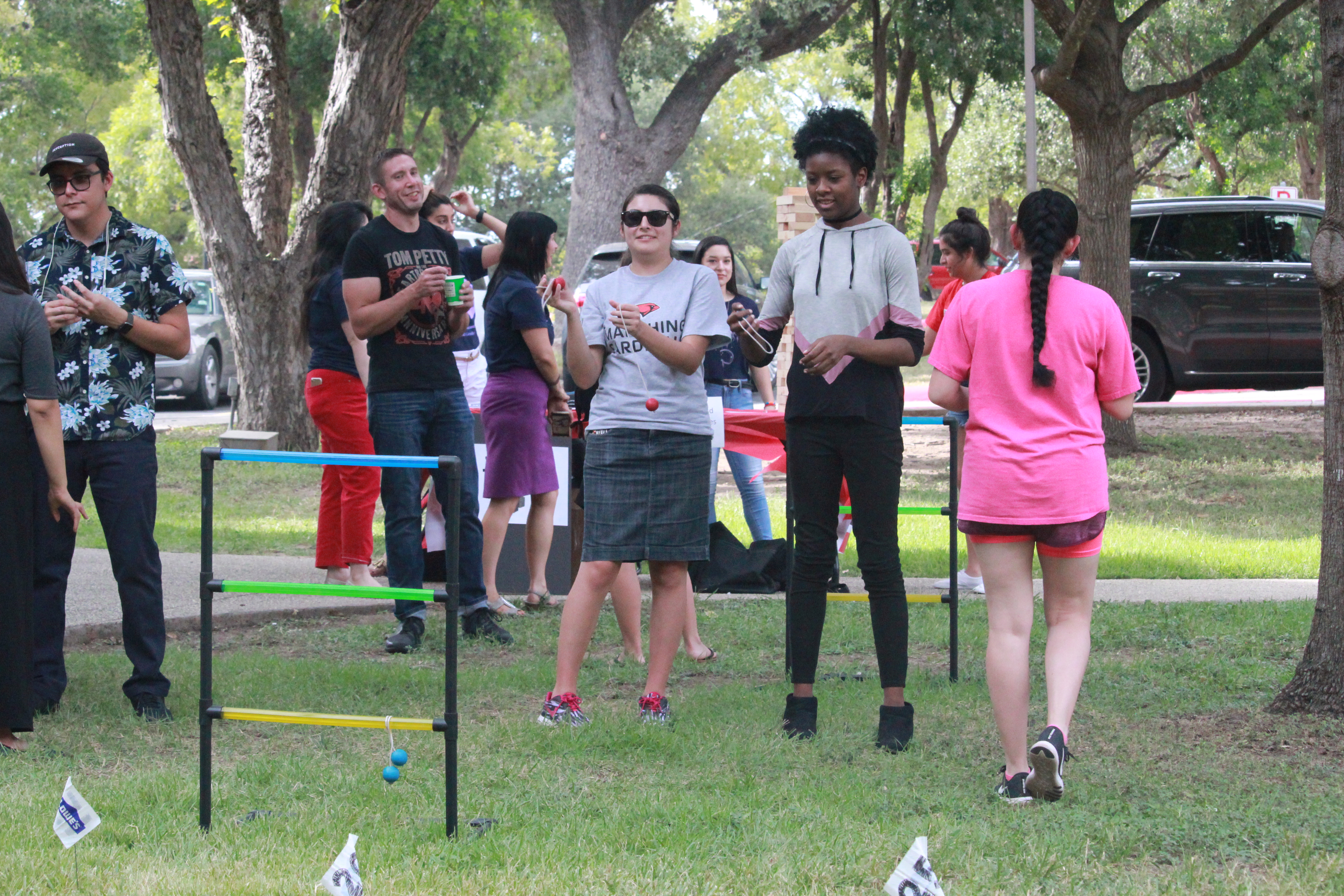 Welcome Week
Thanks to UIW student leaders, faculty and staff, students enjoyed many fun festivities during their first week back on campus including the UIW River Jam, giveaways in the SEC, a student organization fair, lawn games with Greek Life and more! Take a look at some of our favorite moments from 2018 Welcome Week below!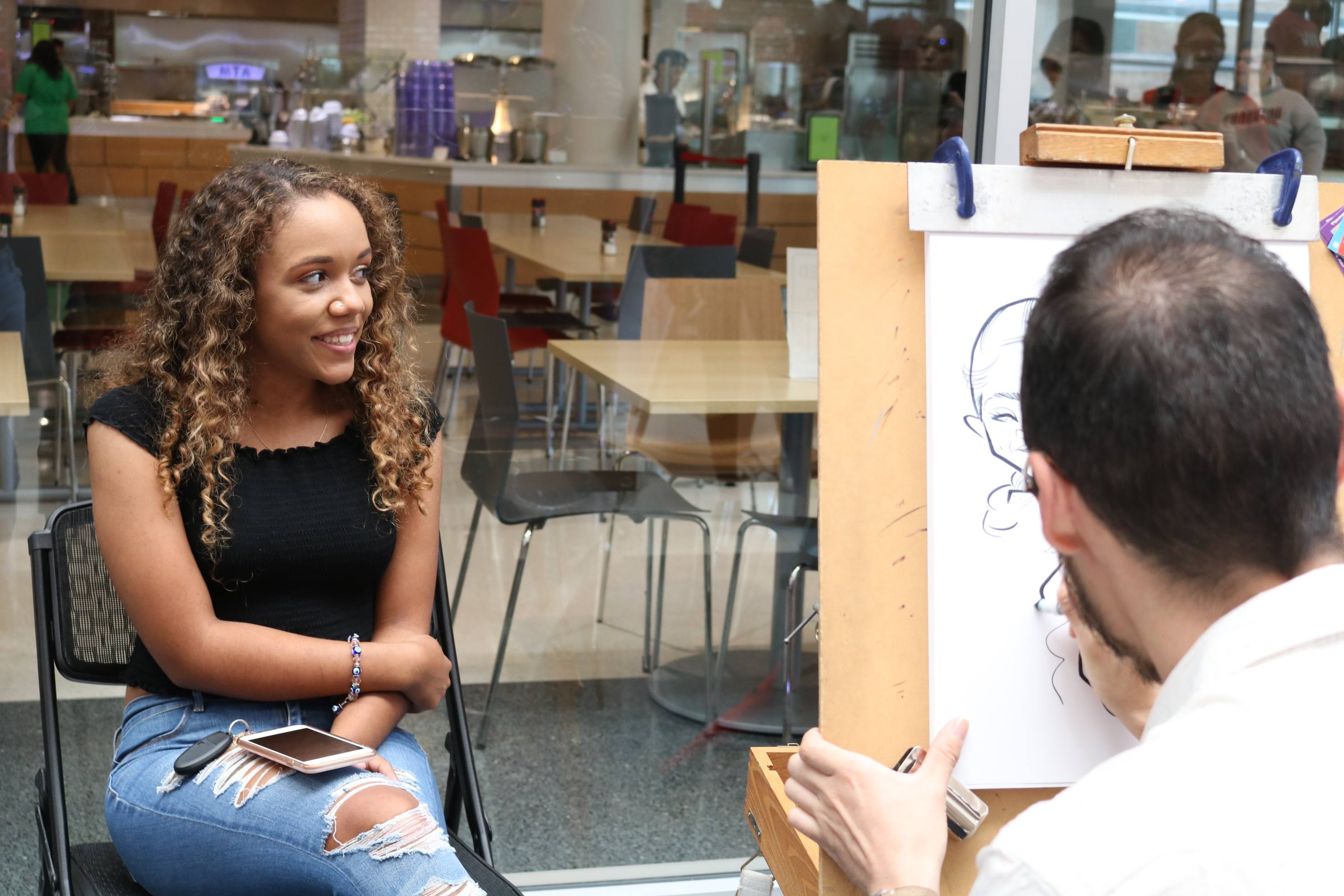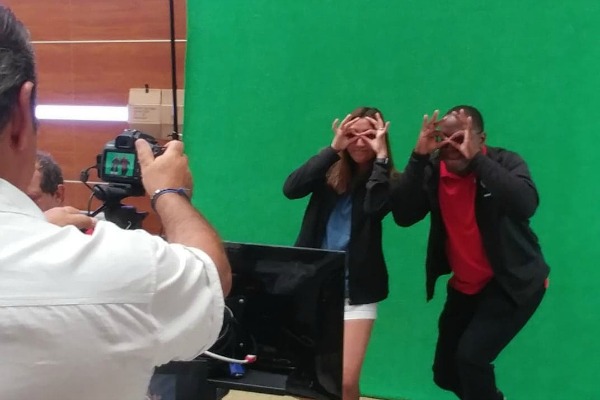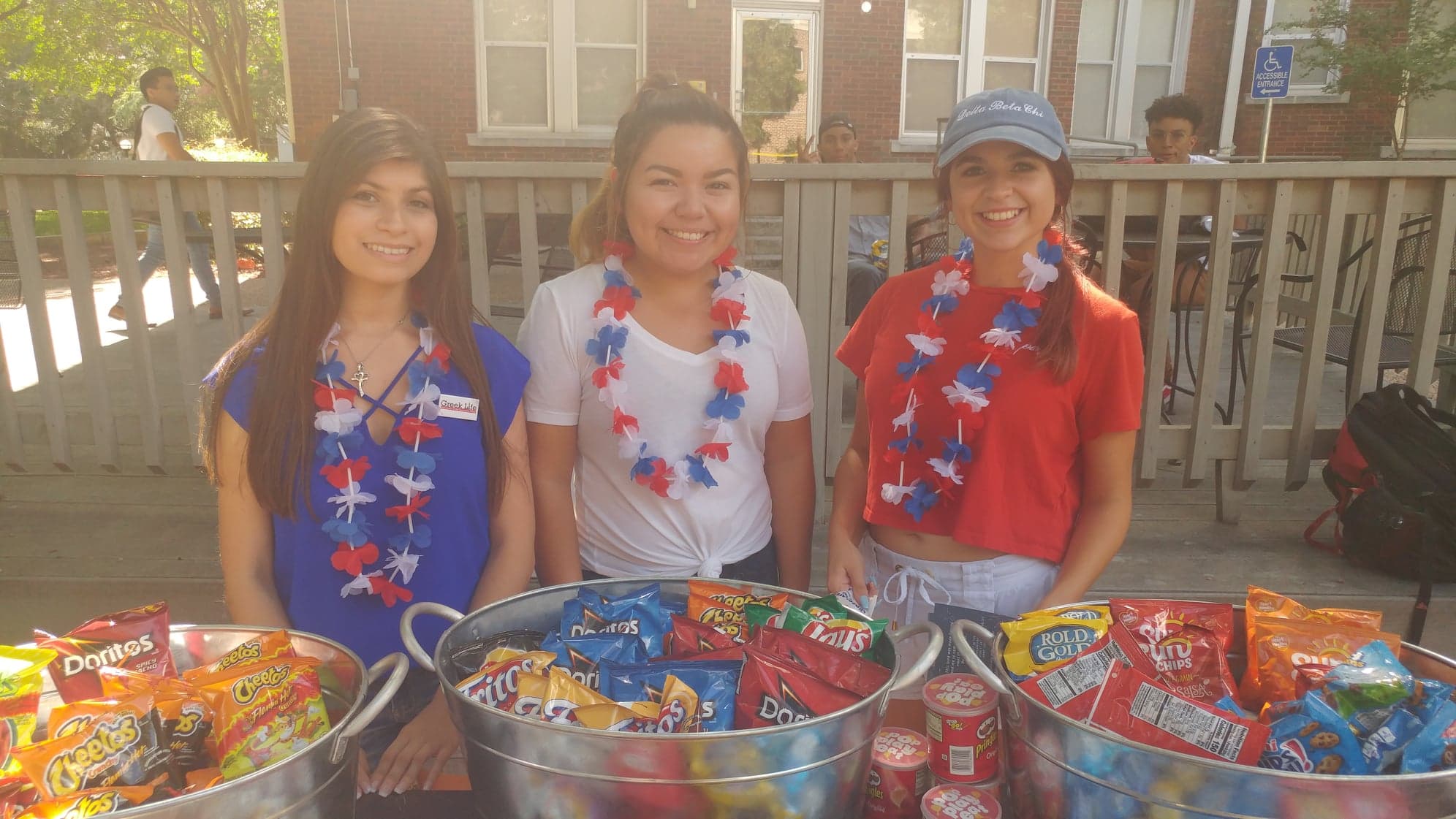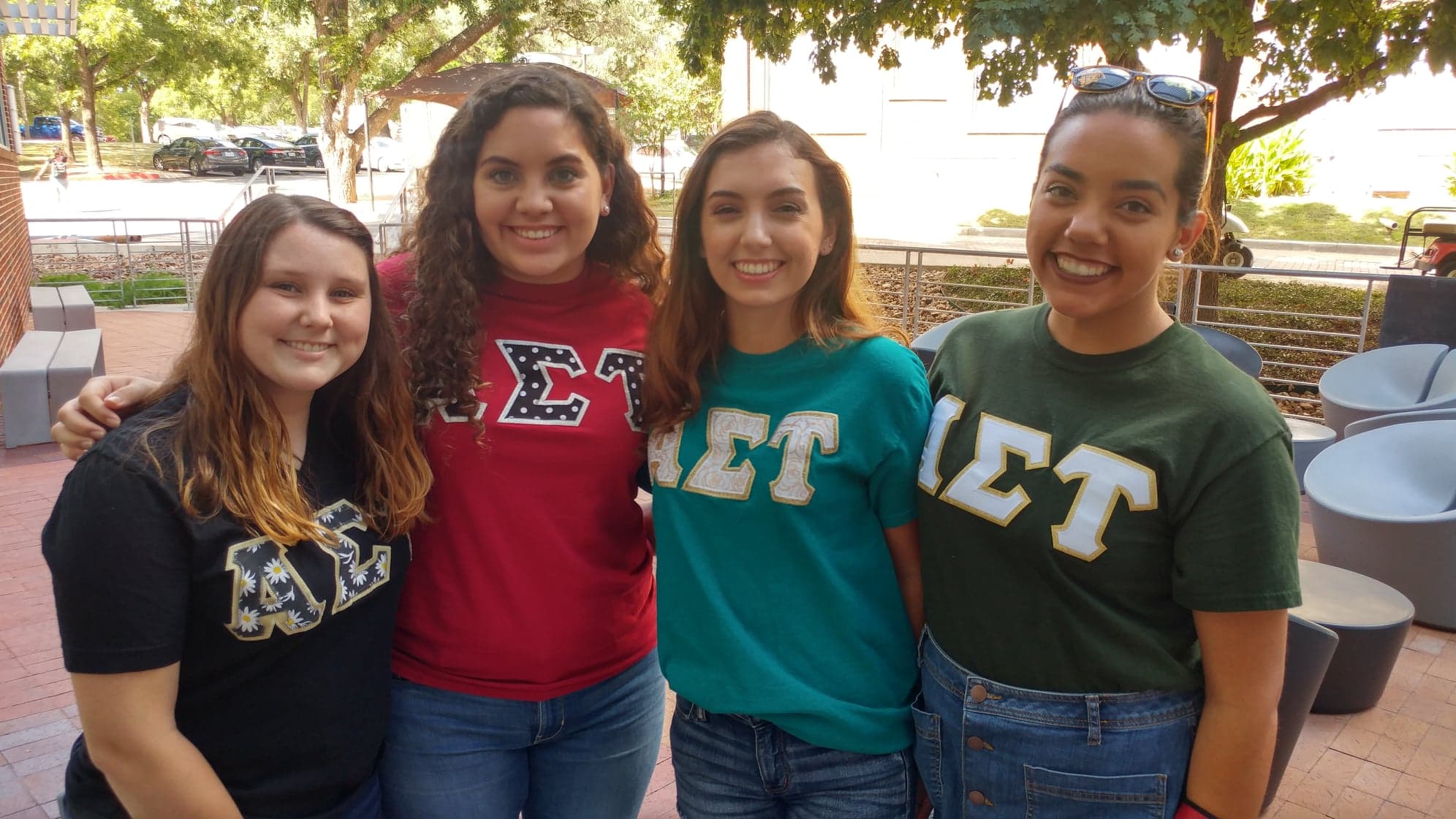 San Antonio Museum Exhibitions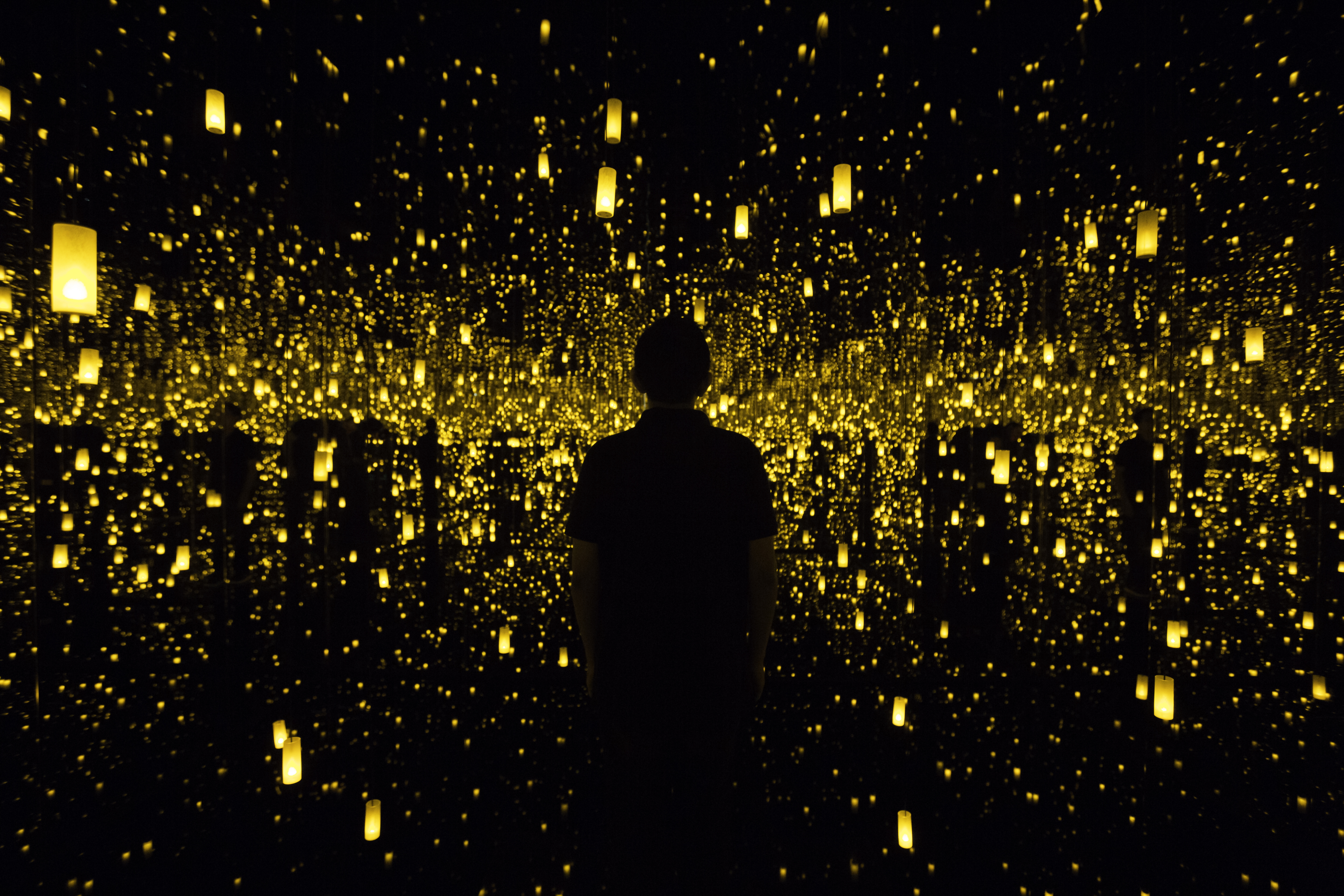 University employees receive free admission to the McNay Art Museum and the San Antonio Museum of Art with their valid UIW ID. Additional fees may apply to exhibitions. For information about UIW employee discounts, contact (210) 829-6019.
San Antonio Museum of Art Current Exhibitions:
The Magic of Clay and Fire: Japanese Contemporary Ceramics - Through Spring 2018

Spain: 500 Years of Spanish Painting from the Museums of Madrid,A Tricentennial Exhibition - Through September 16, 2018
McNay Art Museum Current Exhibitions:
Dario Robleto: Ancient Beacons Long for Notice - Through September 23, 2018

Manuel Carrillo: Mi Querido Mexico - Through September 2, 2018

Immersed: Local to Global Art Sensations - Through September 2, 2018

Fragments of a Dream - Through September 9, 2018
---
Department News
A Special Message from the Comptroller's Office - Regarding Travel
As many of you are aware, our CTP travel agent Gail Genthner will be retiring on August 31, 2018. CTP will continue to be our contracted travel agent, and all airfare must be booked through them. Please note that when booking travel, all travel policies, procedures and guidelines must be followed. Effective September 1, 2018, purchase of airfare will NOT require a purchase order. However, airfare travel must be approved by supervisor prior to booking.
If you have any questions regarding airfare purchase, please contact Sam Wages at wages@uiwtx.edu.
CTP contact information:
Individual travel

Jeanne Shadle, jshadle@ctp-travel.com, (210) 524-3307
Available Monday - Friday 8:30-5:30 CST
A 24-hour emergency assistance phone number will be provided prior to travel
Please note there is an additional fee for after-hours calls
Group travel (10 or more travelers including athletics and study abroad)
Faculty Focus
Blackboard Attendance Workshop
Many instructors use attendance data as part of their students' overall grades. The Blackboard attendance tool makes taking attendance a simple process, allowing instructors to mark students present, late, absent or excused. Attendance calculates a grade based on the number of absences and posts that grade to the Grade Center. A learning session on Blackboard Attendance will be held today, Friday, August 31 from noon - 1 p.m.in Mabee Library Rm. 230. For more information, please contact Terry Peak at (210) 829-3920 or tpeak@uiwtx.edu.
Microsoft Office Lens Workshop
Faculty are encouraged to attend the Microsoft Office Lens Workshop. You will learn to use Office Lens to convert images to PDF, Word or PowerPoint files, trim, enhance, and make pictures of whiteboards readable. Office Lens is like having a scanner in your pocket! Learn more about this tool on Tuesday, September 4 in AD 310 from noon - 1 p.m. For more information, please contact Terry Peak at (210) 829-3920 or tpeak@uiwtx.edu. Register here.
Canva Workshop
Canva is an all-in-one graphic design app that allows you to produce eye-catching graphics on the go. Canva is available online so you can make, edit and share your designs anywhere, anytime. A Canva workshop will be held on Thursday, September 6 in AD 310 from noon - 1 p.m. Register here. For more information, please contact Terry Peak at (210) 829-3920 ortpeak@uiwtx.edu.

Faculty Writing Group
Wish you had more time to write? While the Center for Teaching and Learning (CTL) can't make more minutes, it can help you keep appointments with yourself. This fall the CTL will host a faculty writing group. The group will meet bi-weekly to write together, thus keeping regular appointments to write. Drinks and snacks will be provided as fuel for the work. Organizational meetings will be held on Wednesday, September 5 at noon and Thursday, September 6 at 9 a.m. with Ann David in AD 212. Click here to register.
Inclusive Teaching I: Talking about Diversity
Talking about diversity can make us nervous, yet as faculty, our leadership is needed to keep potentially emotional class discussions productive for all students.Participants in this session will experience a safe and structured discussion of race, using a framework originated by the Teaching Tolerance organization. Participants will learn discussion strategies that are useful for a range of topics. This session will be held on Monday, September 10 at noon and Thursday, September 13 at noon with Veronica Acosta in AD 212. Click here to register.
Athletics News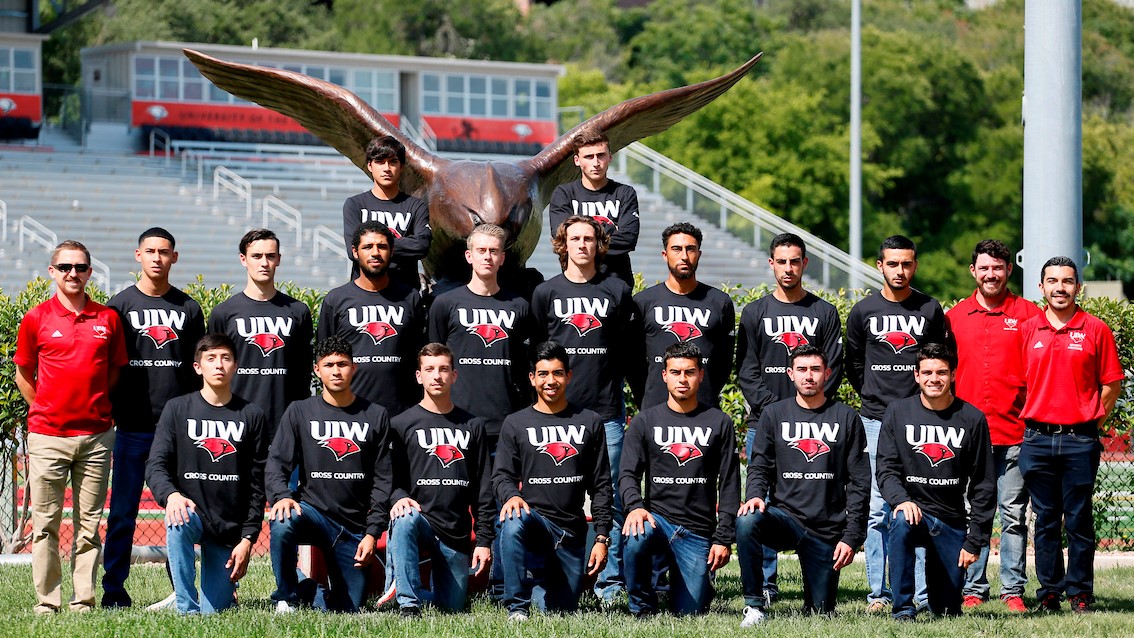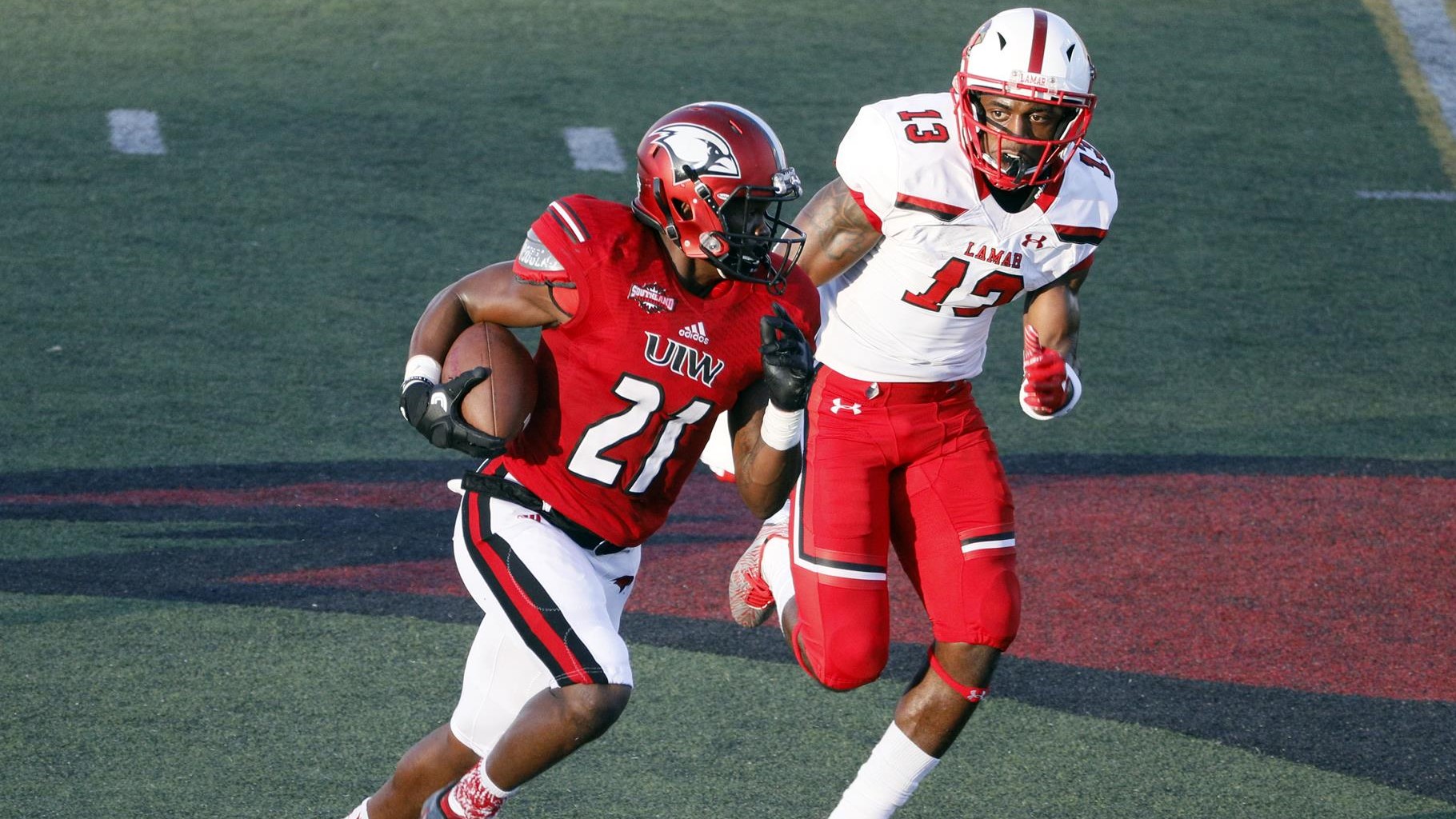 Cardinal Football Season Tickets Now Available

Another football season is almost here, and this season promises to be an exciting one with new head football coach Eric Morris. Coach Morris has put together a great staff and is bringing an exciting style of offense to the program.
Each faculty/staff member receives one free general admission ticket by swiping their ID at the entrance, and additional season tickets can be purchased for as little as $37.50. Reserved seats are also available for just $75 for faculty/staff. With payroll deduction available, purchasing season tickets has never been easier.
Thank you for the support you have given our football program over the past nine years. We look forward to seeing you and your families at many games this season. Buy your season tickets early and be part of the excitement.
For more information contact Adam McKenzie at amckenzi@uiwtx.edu or Alma Lara at aylara@uiwtx.edu.
---
Brainpower Connection
St. Anthony Catholic High School - Theology of the Body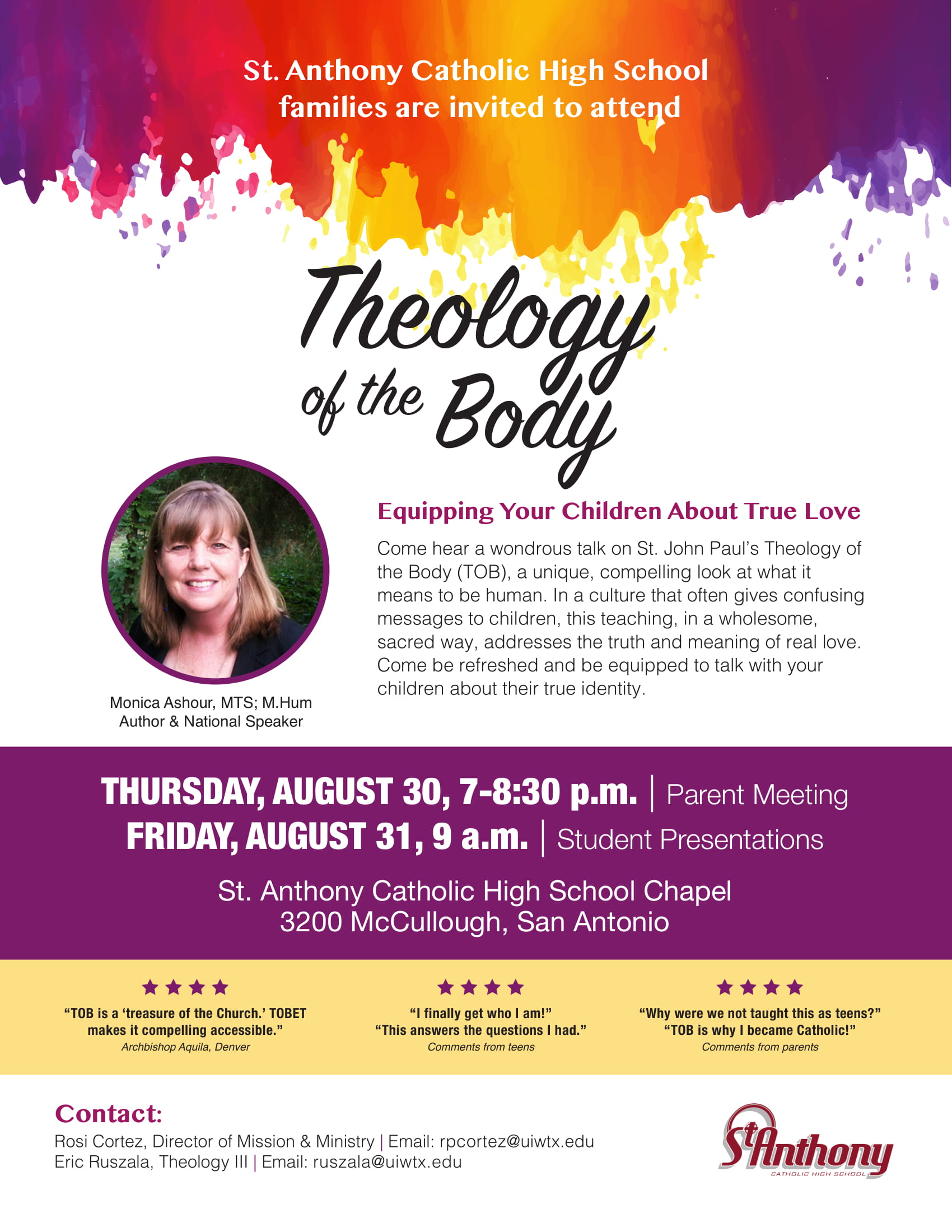 Miscellaneous
Fall Campus Dining Hours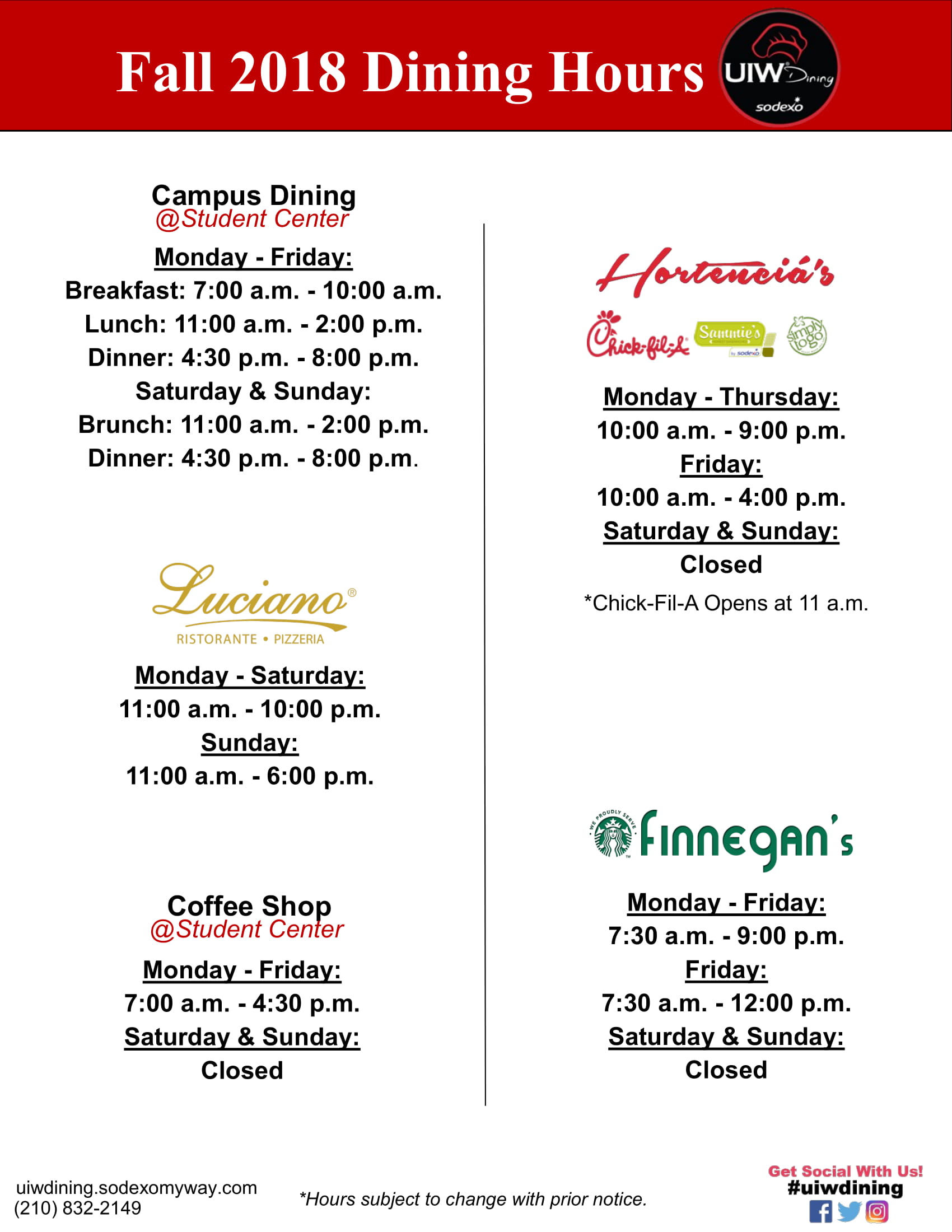 The University of the Incarnate Word provides reasonable accommodation with adequate notice. To request disability accommodation for events listed in this newsletter, visit www.uiw.edu/ada.