The Word E-News Archive
Photo of the Week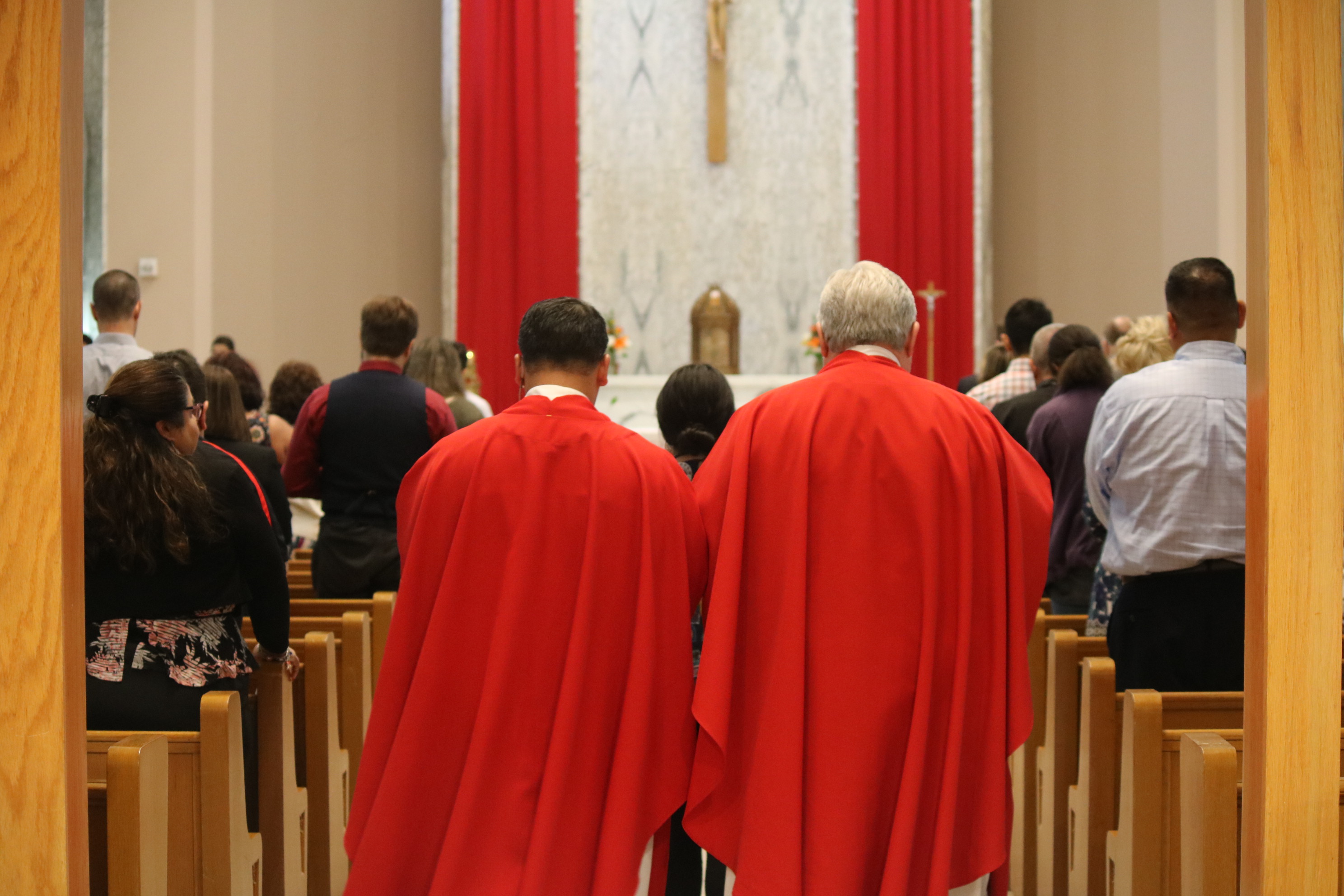 On Wednesday, September 5, students, faculty and staff gathered in Our Lady's Chapel for the annual Mass of the Holy Spirit. Pictured above, Father Thomas Dymowski and Father James Mark Adame close the mass's procession. 


Our Lady's Chapel Services
All are welcome.
Noon Mass, Monday – Friday 
Sunday Mass at 10:30 a.m. and 8 p.m.
Sacrament of Reconciliation, 11:30 a.m. Fridays or by appointment with Fr. Tom Dymowski, O.SS.T. at
(210) 829-3131 or dymowski@uiwtx.edu.    
Bereavement 
Our thoughts and prayers go to: 
The family of Marcelina Fernandez (BAAS '08) on her recent death.

The family of Andrea Gonzalez (BBA '04) on her recent death.

Dr. Kenneth Maverick (UIW Former Development Board) & family on the recent loss of his father, Samuel Chilton Maverick.

The family of, the Sisters of Charity of the Incarnate Word, and the entire UIW community on the recent loss of Sr. Margaret McElligott, CCVI (BA '70).

Judge Alfred Pawelek & family on the recent loss of his wife, Edna Louise Pawelek (IWHS '52).

Jennifer Reamer (UIW Biology Lab Director) & family on the recent loss of her father, Roger Reamer.
---
Events      
Anthony Graves Lecture
The College of Humanities, Arts, and Social Sciences Distinguished Speakers Series presents Anthony Graves, an exonerated Texas Death Row prisoner and author of 
Infinite Hope: How Wrongful Conviction, Solitary Confinement, and 12 Years on Death Row Failed to Kill My Soul
. Join CHASS at this event on Wednesday, September 12 at 7 p.m. in the UIW Concert Hall. Reception to follow. For more information, please contact Emily Clark at (210) 283-5061 or 
ejclark@uiwtx.edu
.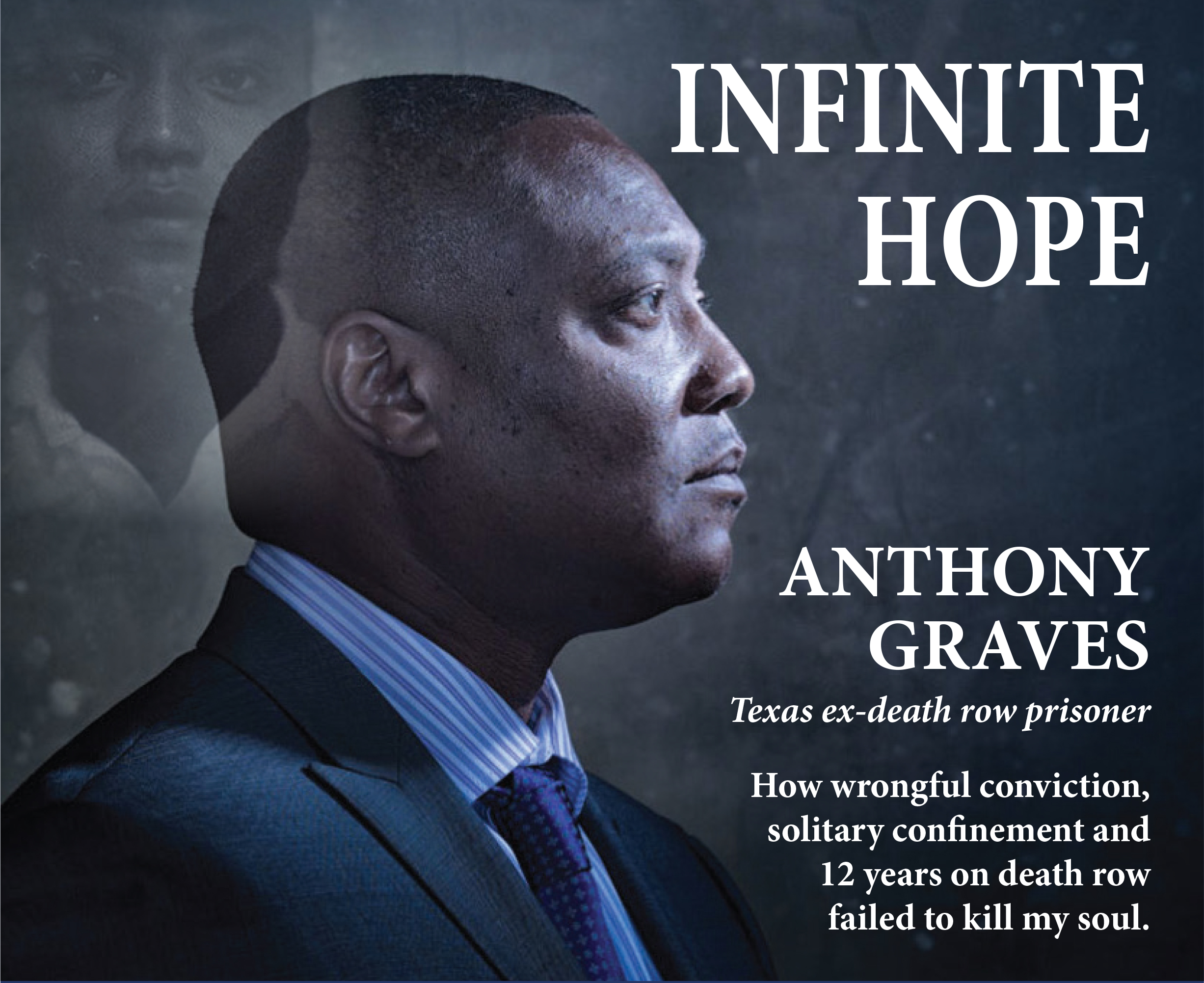 Fall Fashion Show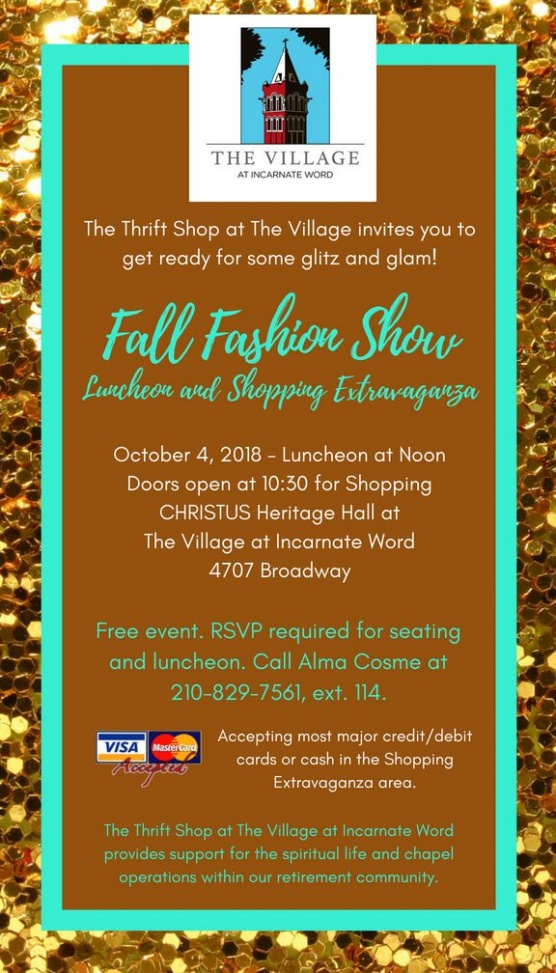 ---
Community News
Mass of the Holy Spirit
In keeping with a long tradition dating from the founding of the great European universities in the Middle Ages, UIW celebrated the Mass of the Holy Spirit on Wednesday, September 5. The mass is traditionally celebrated at the start of each academic year. During the liturgy, the community asked for the inspiration, guidance, and presence of God's Spirit on all of our campus activities. This festive event gathered the entire university community together to rededicate ourselves to UIW's mission, to renew friendships, and to welcome new members.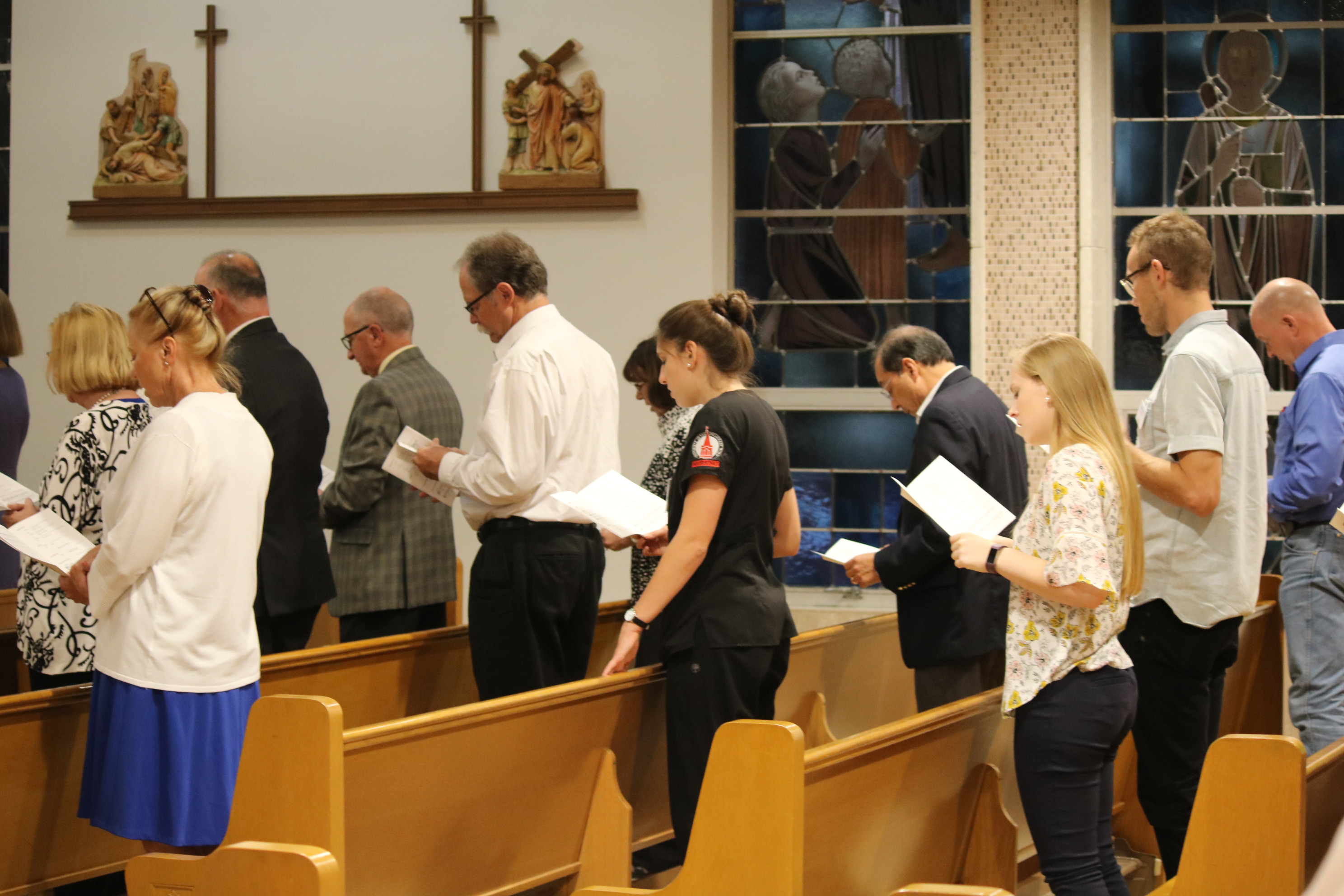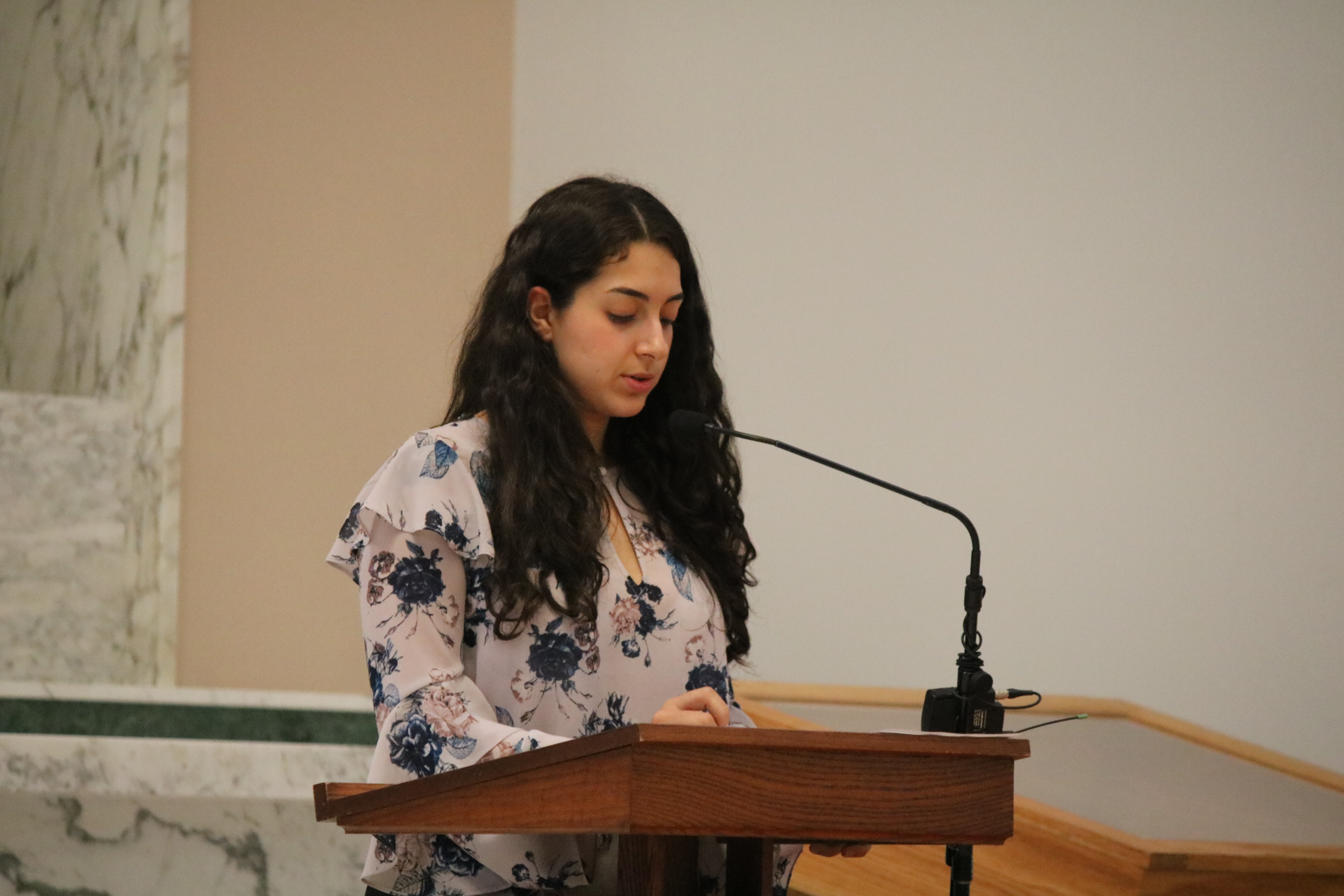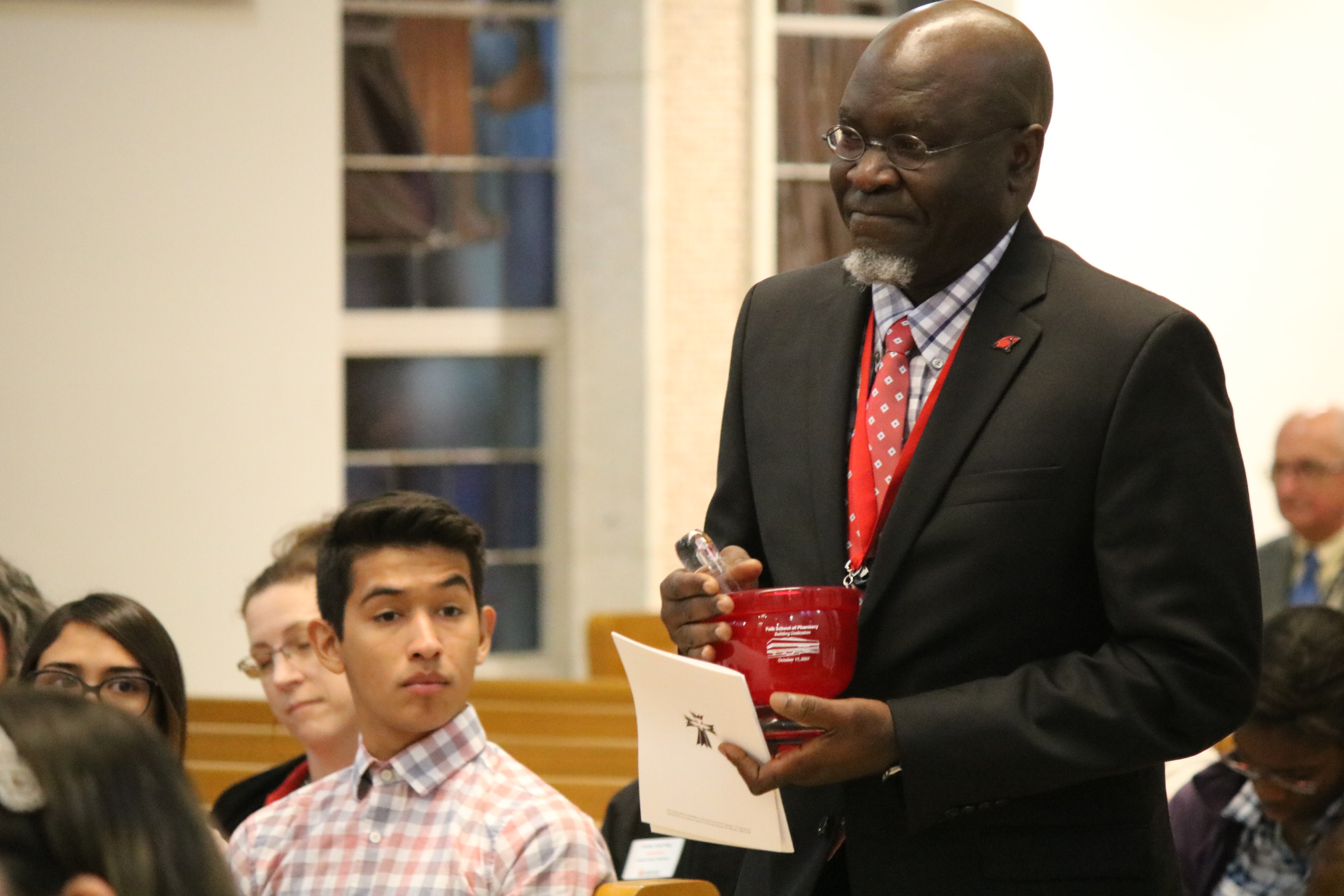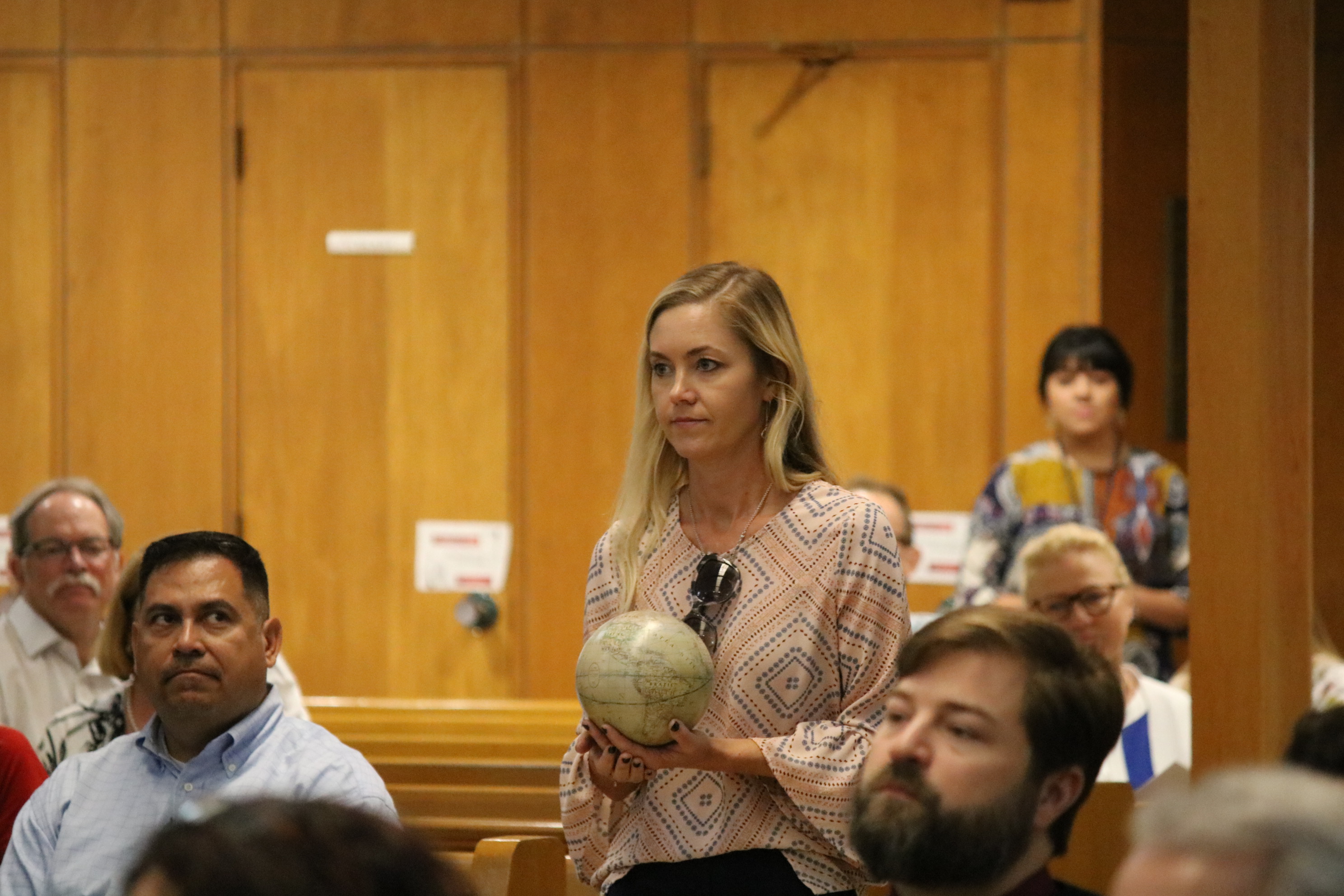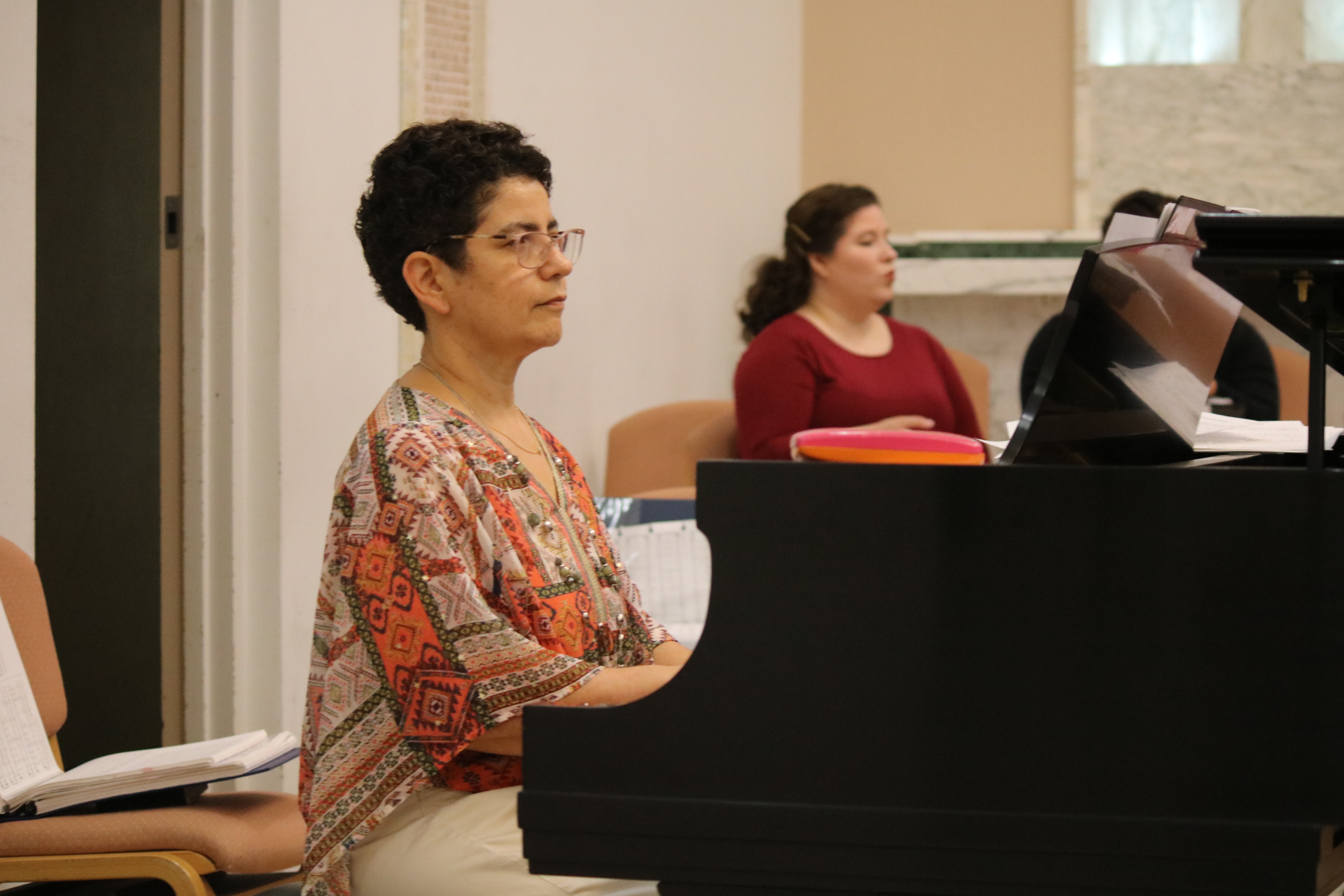 The Word Lived in the Past: A Promise for the Future
The Sisters of Charity of the Incarnate Word arrived in San Antonio in 1869 responding to a call to help those suffering from a yellow fever epidemic. Three young Sisters set up a clinic that would become Santa Rosa Hospital. Next, they took up the challenge of an orphanage and then a school which in time evolved into The College and Academy of the Incarnate Word. This mission of the Sisters – and their successors – continues at UIW today, with a promise for the future. The UIW community enjoyed an internal reception on Wednesday, September 5 for an exhibit detailing this history.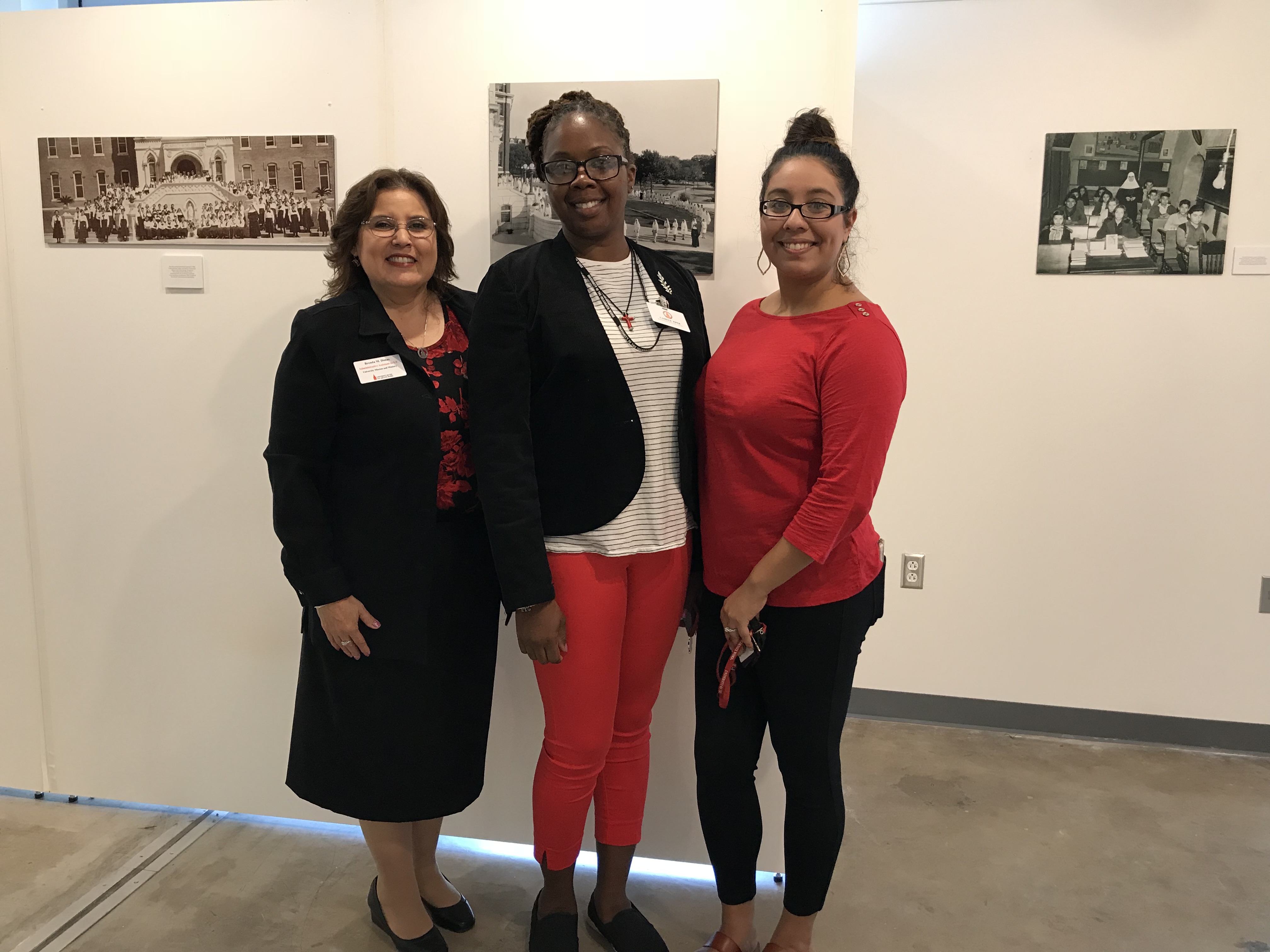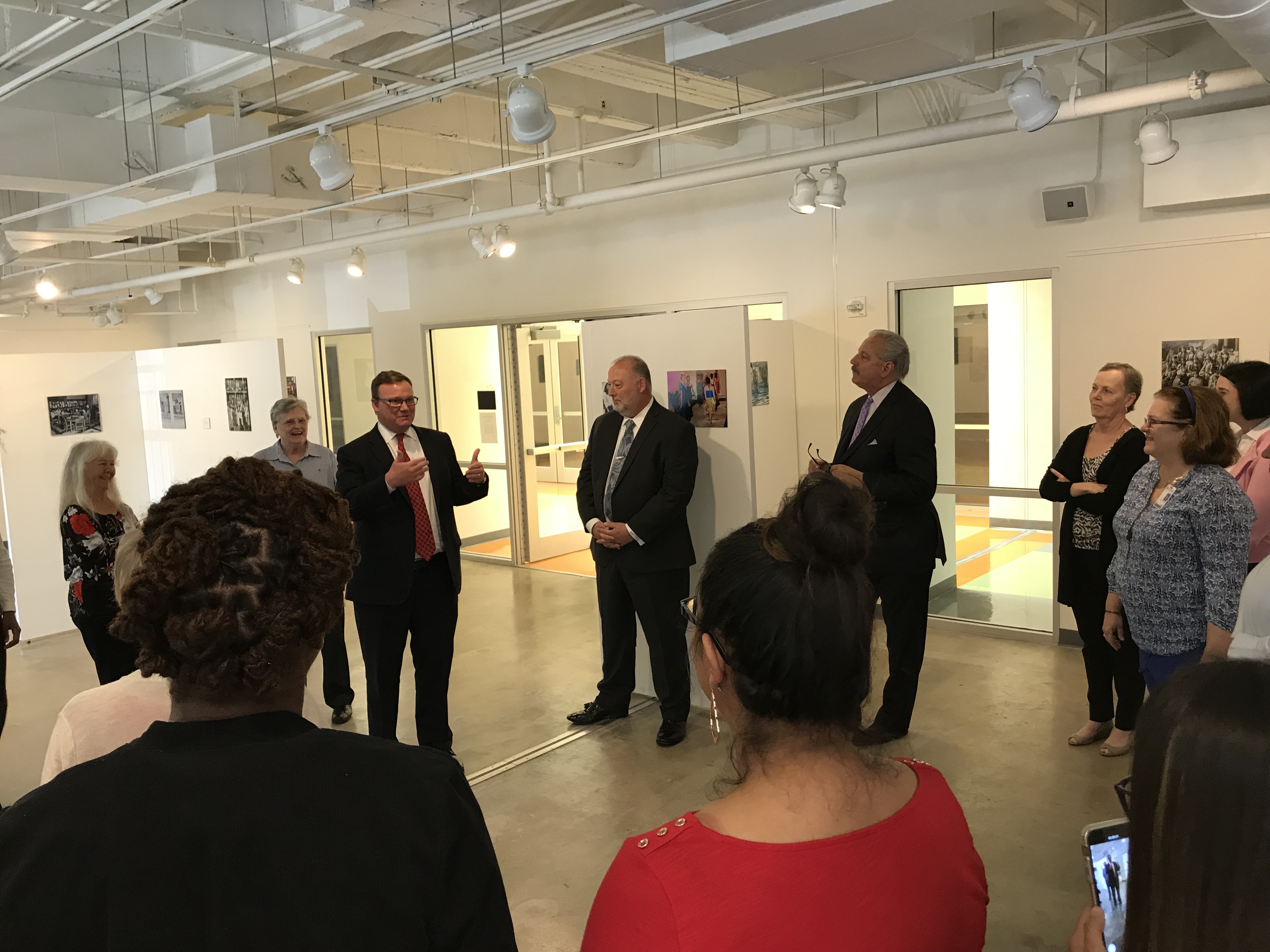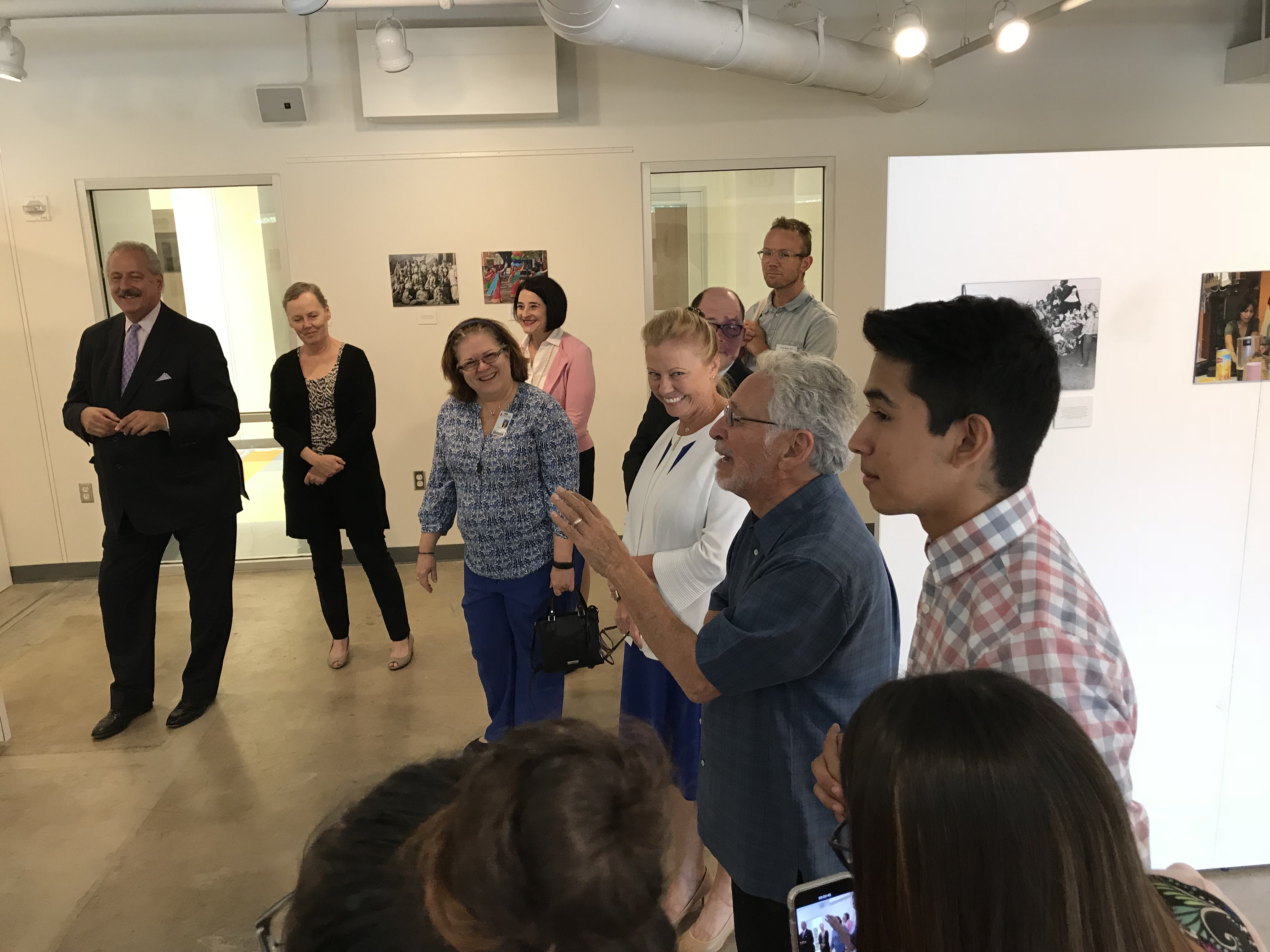 Black Student Orientation
On Wednesday, September 5, the African Student Organization and Black Student Alliance hosted an orientation day full of fun, fellowship, and enlightenment for incoming black students. Students heard from Dr. Thomas Evans, Dr. Kathi Light, Rev. Trevor Alexander and more about the importance of celebrating diversity and providing a welcoming and inclusive environment for all students on campus.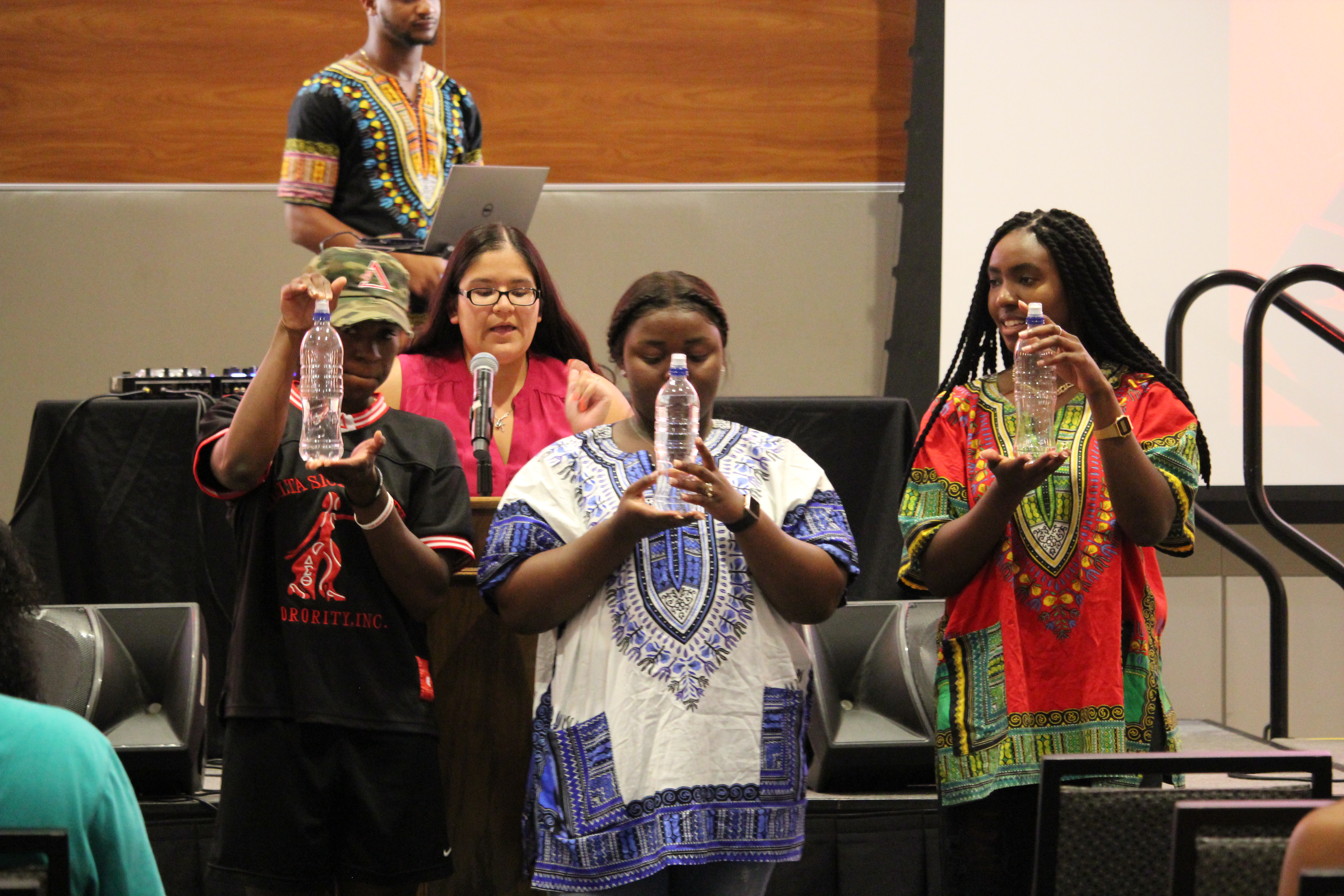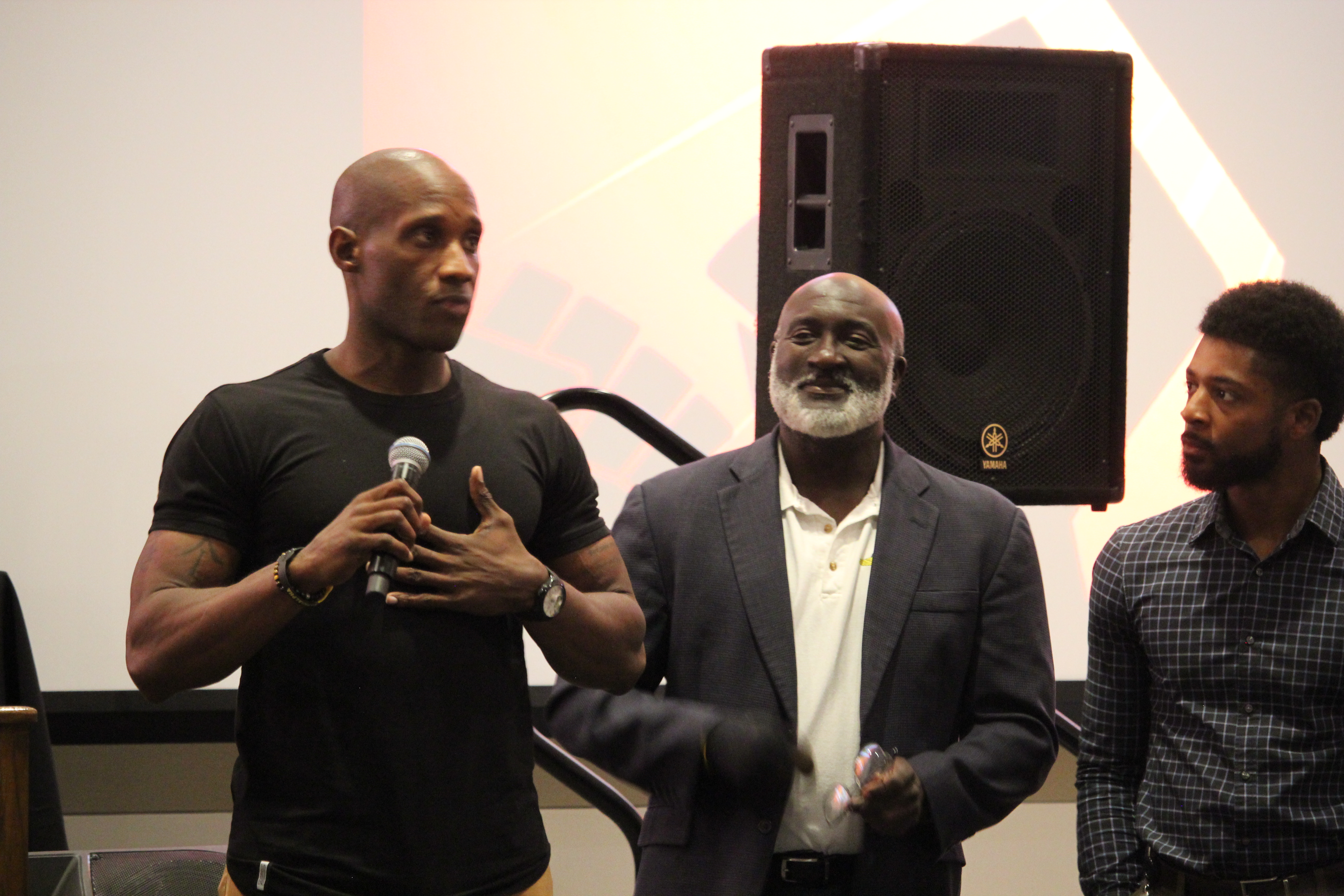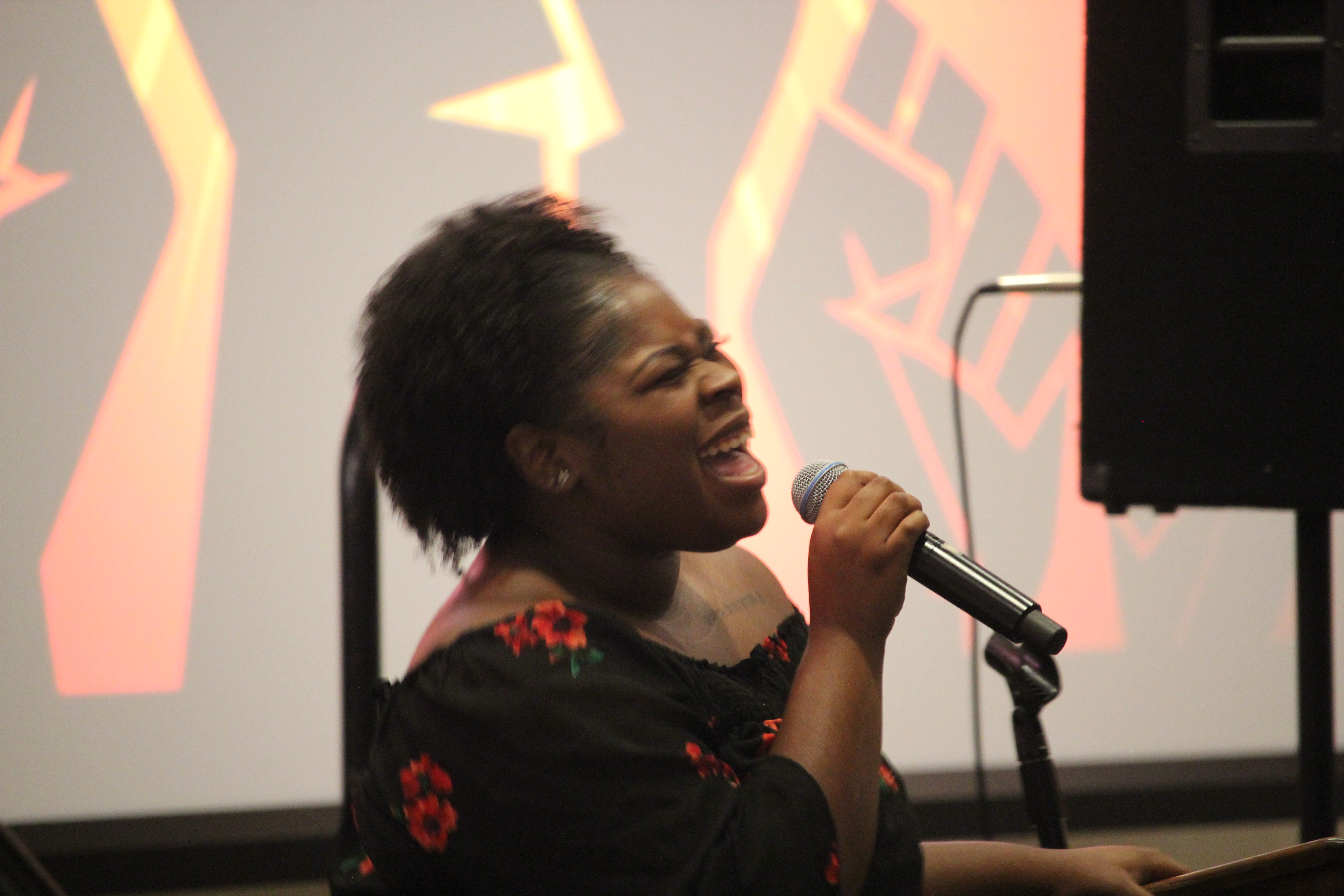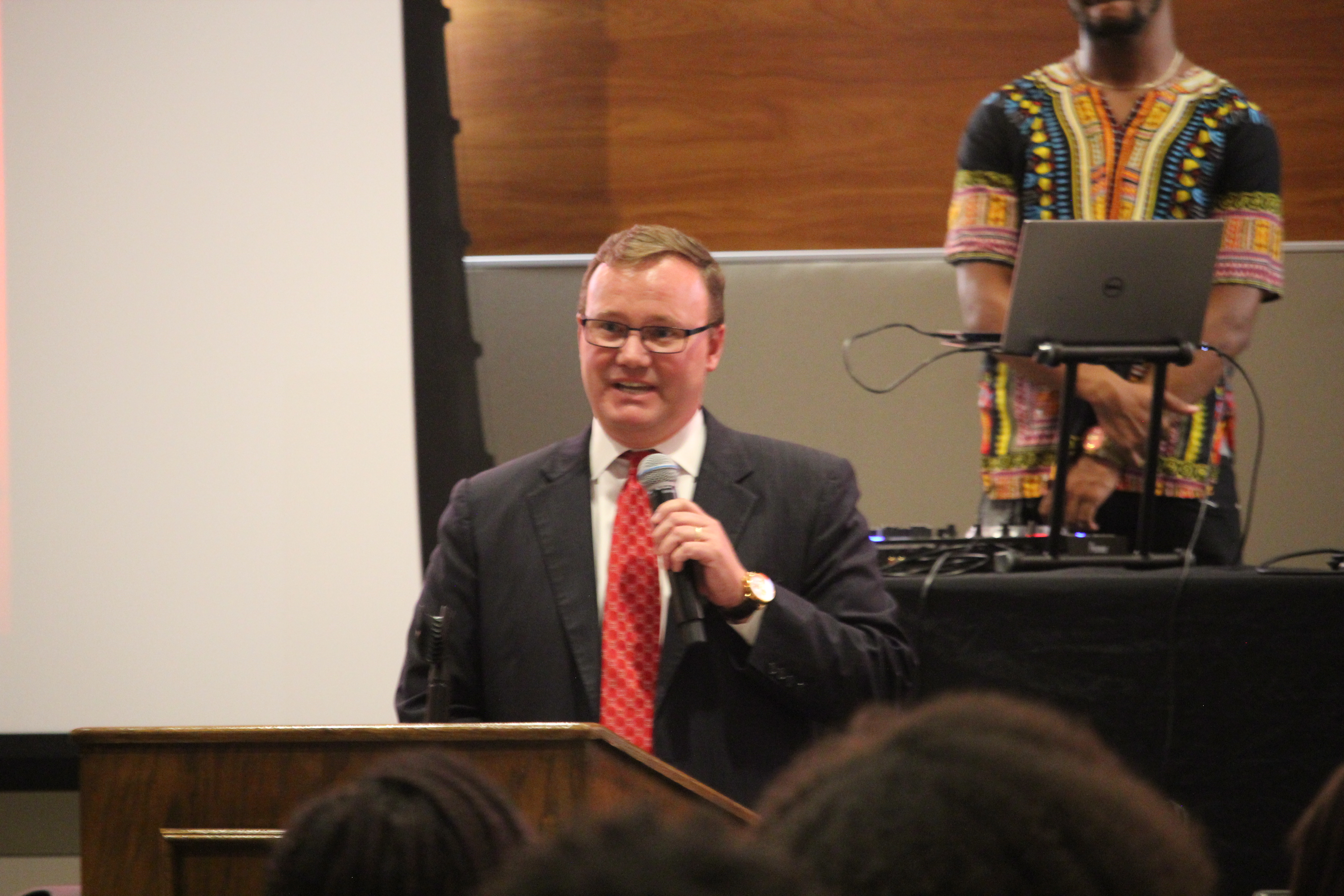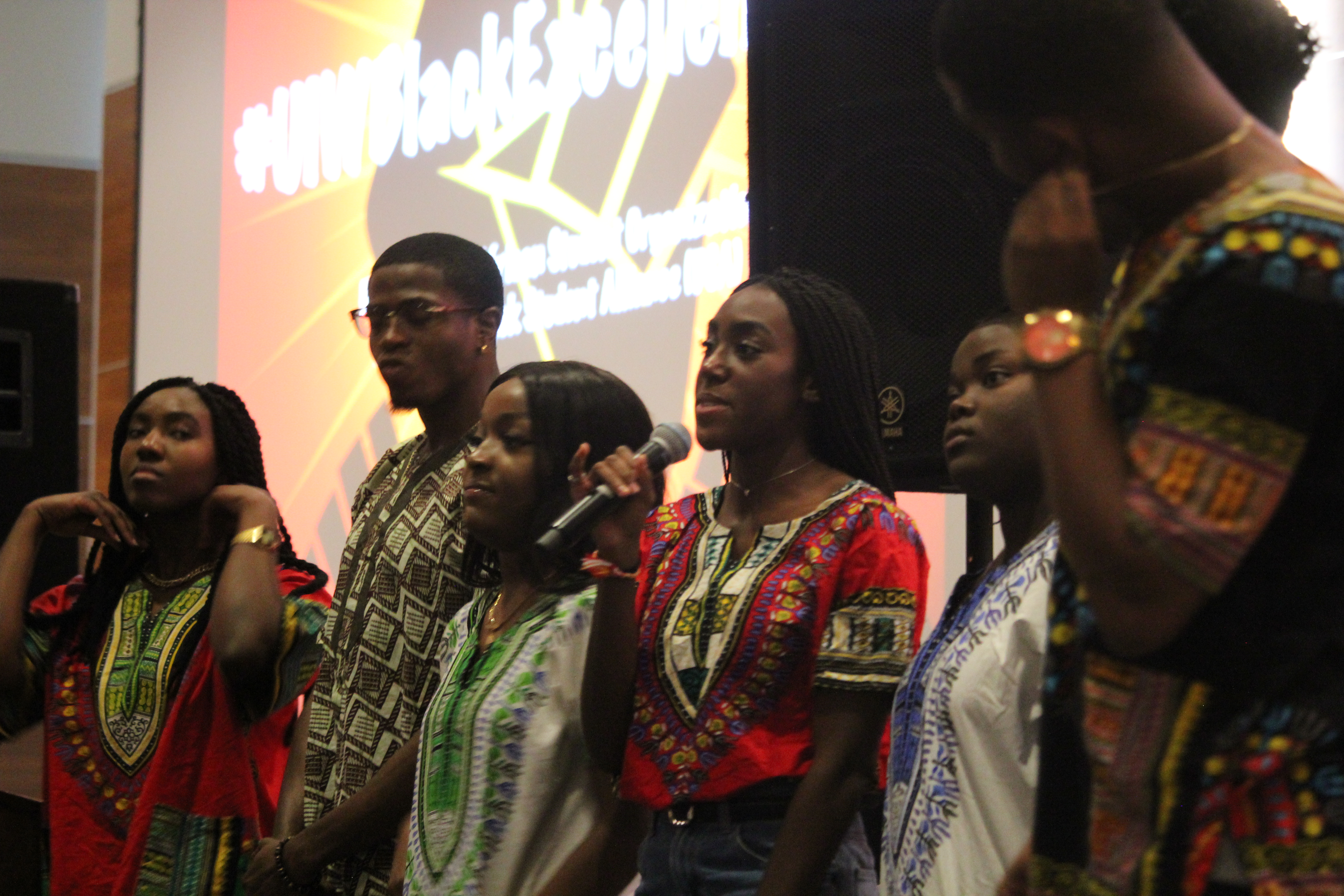 San Antonio Museum Exhibitions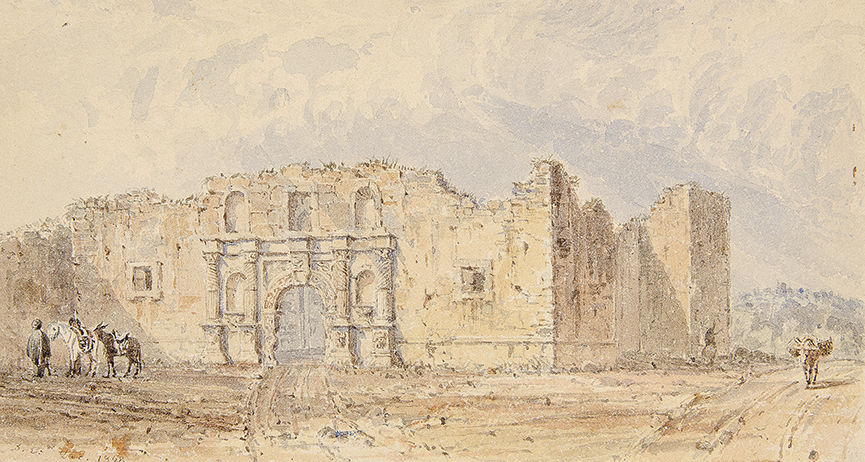 University employees receive free admission to the McNay Art Museum and the San Antonio Museum of Art with their valid UIW ID. Additional fees may apply to exhibitions. For information about UIW employee discounts, contact (210) 829-6019.
San Antonio Museum of Art Current Exhibitions:
Marilyn Lanfear: Material Memory - Through November 11, 2018

Spain: 500 Years of Spanish Painting from the Museums of Madrid, A Tricentennial Exhibition - Through September 16, 2018
McNay Art Museum Current Exhibitions:
Dario Robleto: Ancient Beacons Long for Notice - Through September 23, 2018

Spotlight: San Antonio's K-12 Artists Embrace Georgia O'Keeffe - Through November 4, 2018

Captain Seth Eastman's Journeys with a Sketchbook: The Trip to San Antonio - Through September 30, 2018
Fragments of a Dream - Through September 9, 2018
---
Faculty Focus
Inclusive Teaching I:  Talking about Diversity
Talking about diversity can make us nervous, yet as faculty, our leadership is needed to keep potentially emotional class discussions productive for all students. Participants in this session will experience a safe and structured discussion of race, using a framework originated by the Teaching Tolerance organization. Participants will learn discussion strategies that are useful for a range of topics. This session will be held on Monday, September 10 at noon and Thursday, September 13 at noon with Veronica Acosta in AD 212. Click here to register. 
Center for Teaching & Learning: Using Poll Everywhere
UIW now has a site license for Poll Everywhere, a well-known student response system (SRS). These systems allow instructors to pose questions to a class and students to respond individually using their phones or other devices, thus increasing two-way communication. Participants in each session will participate in a poll, see how a poll is created, and discuss good practices in using student response systems for low-stakes assessment. Please bring a digital device. Several sessions will be held throughout the semester, the first on Tuesday, September 25 at noon in AD 212. Register here.
Evaluating News Sources: Real or Fake?
There are billions of things out there on the Internet—and some of them are even true. Participants in this session will learn about library tools for evaluating online resources and design a class activity in which students evaluate sources in their area. This session will be offered on two different dates. The first session will be held on Tuesday, September 11 at noon and the second session will be held on Wednesday, September 12 at 8 a.m. Both will take place in AD 212. To register, click here.
Athletics News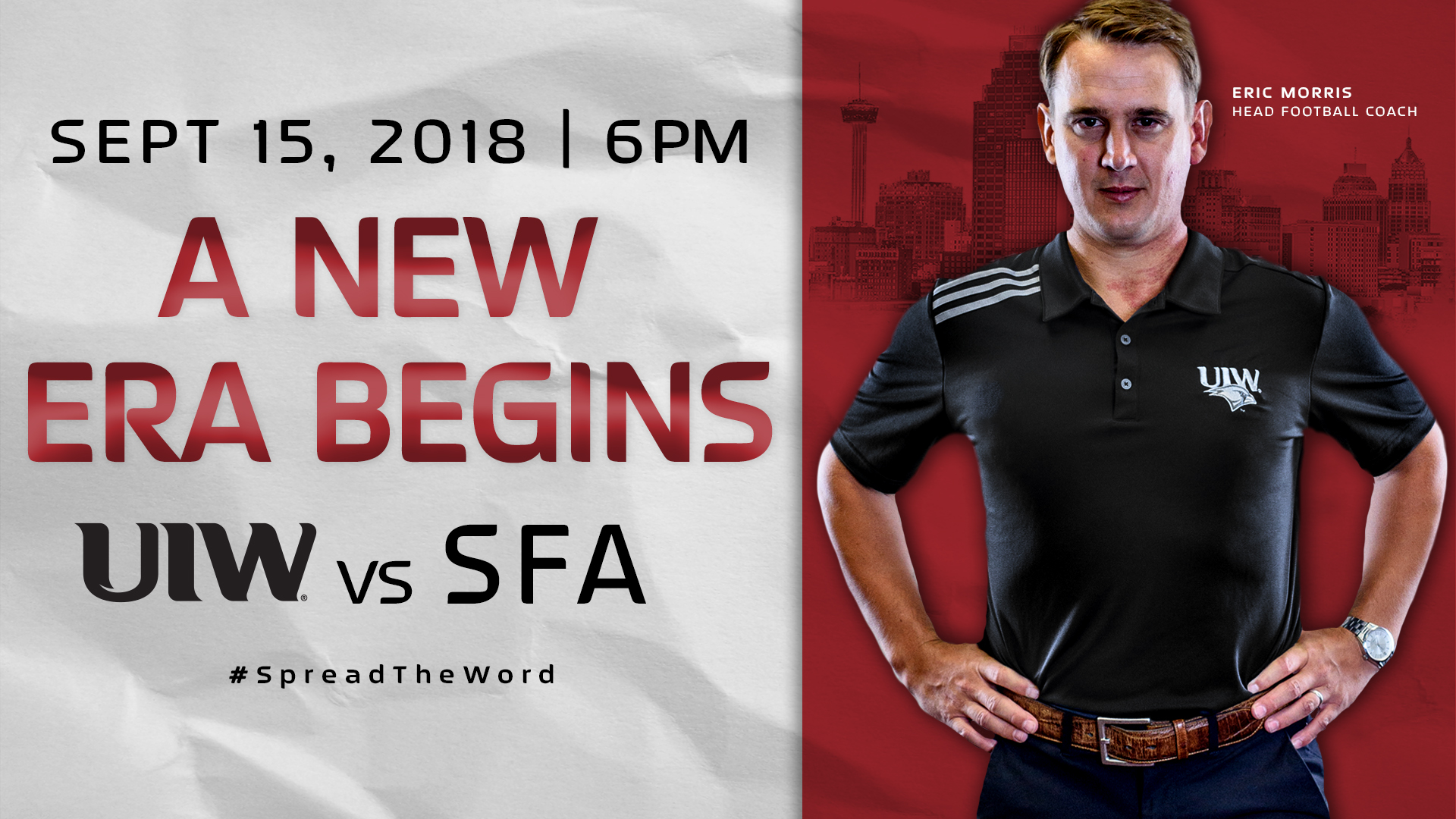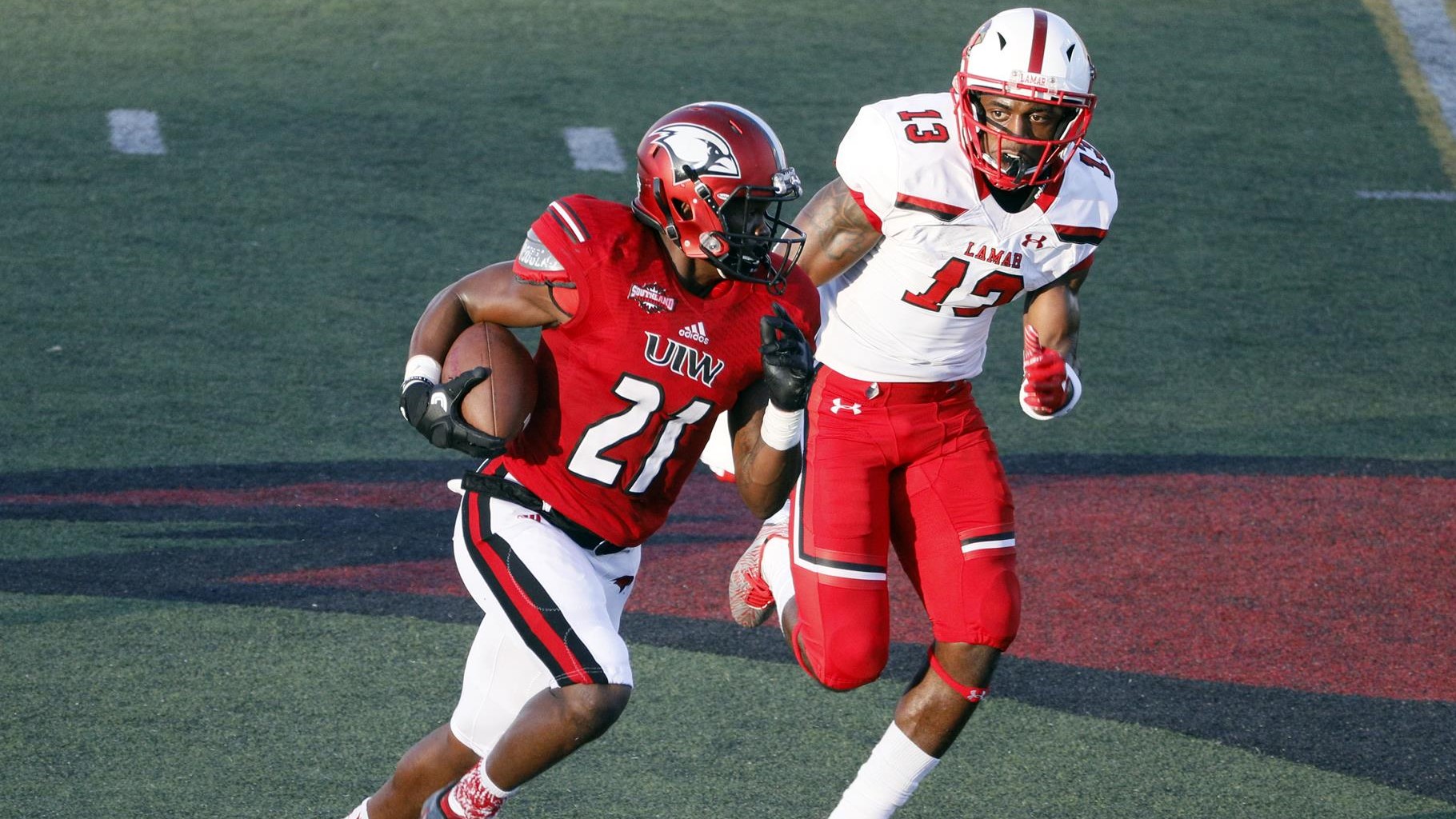 Cardinal Football Season Tickets Now Available

Another football season is almost here, and this season promises to be an exciting one with new head football coach Eric Morris. Coach Morris has put together a great staff and is bringing an exciting style of offense to the program.
Each faculty/staff member receives one free general admission ticket by swiping their ID at the entrance, and additional season tickets can be purchased for as little as $37.50. Reserved seats are also available for just $75 for faculty/staff. With payroll deduction available, purchasing season tickets has never been easier.
Thank you for the support you have given our football program over the past nine years. We look forward to seeing you and your families at many games this season. Buy your season tickets early and be part of the excitement.
For more information contact Adam McKenzie at amckenzi@uiwtx.edu or Alma Lara at aylara@uiwtx.edu.
---
Miscellaneous
Fall Campus Dining Hours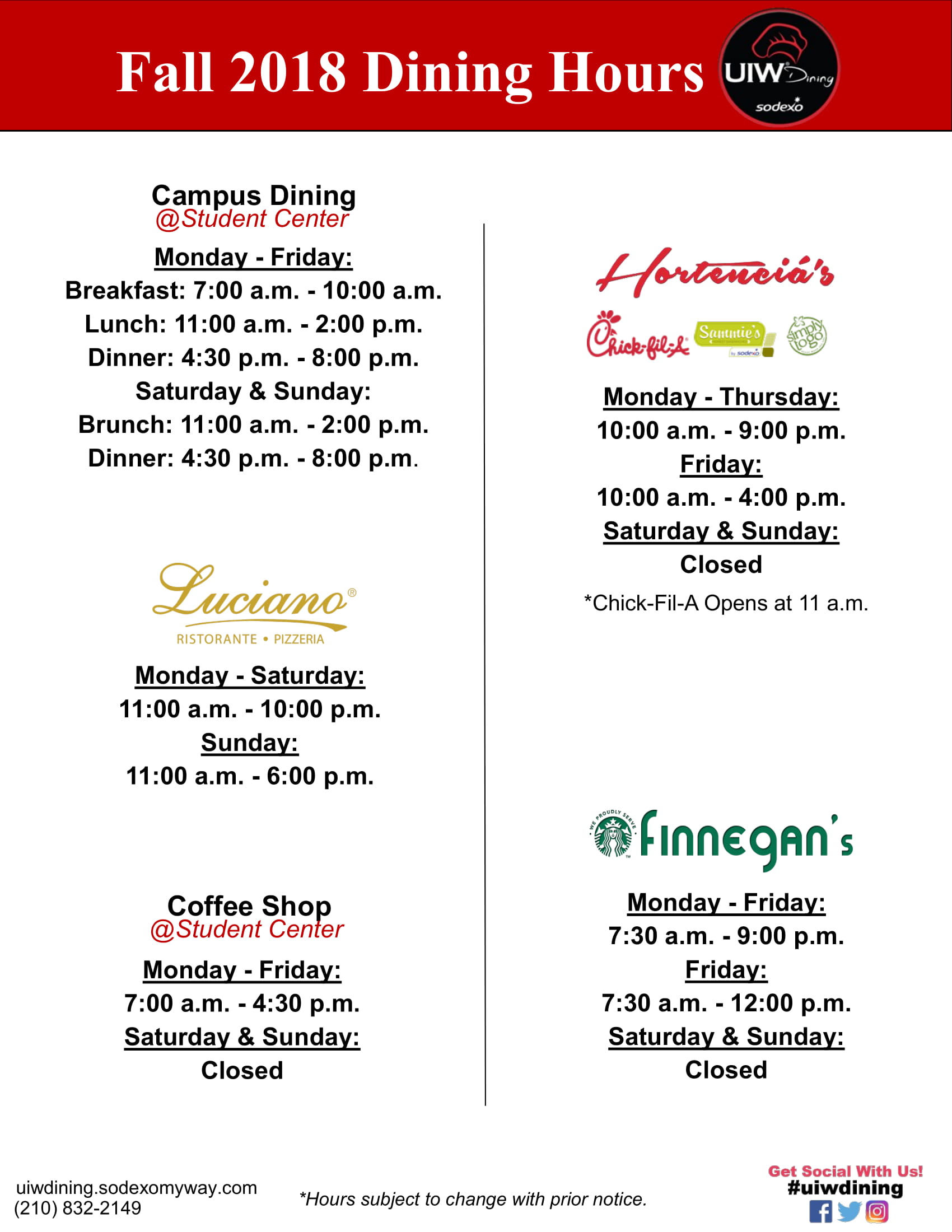 Faculty and Staff Meal Plans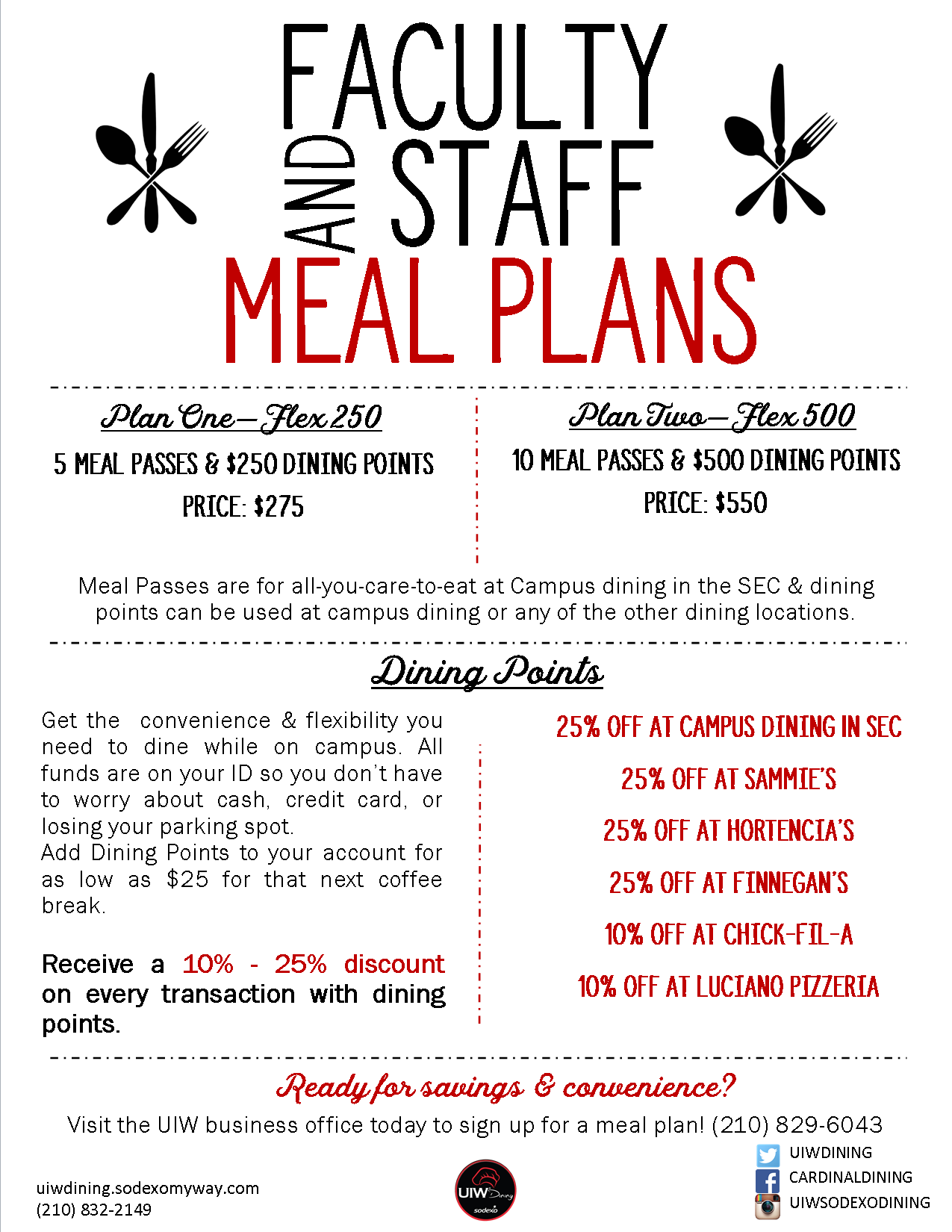 Fall Hitting Academy
To register, please contact Coach Luevanos at CardinalBaseball@uiwtx.edu.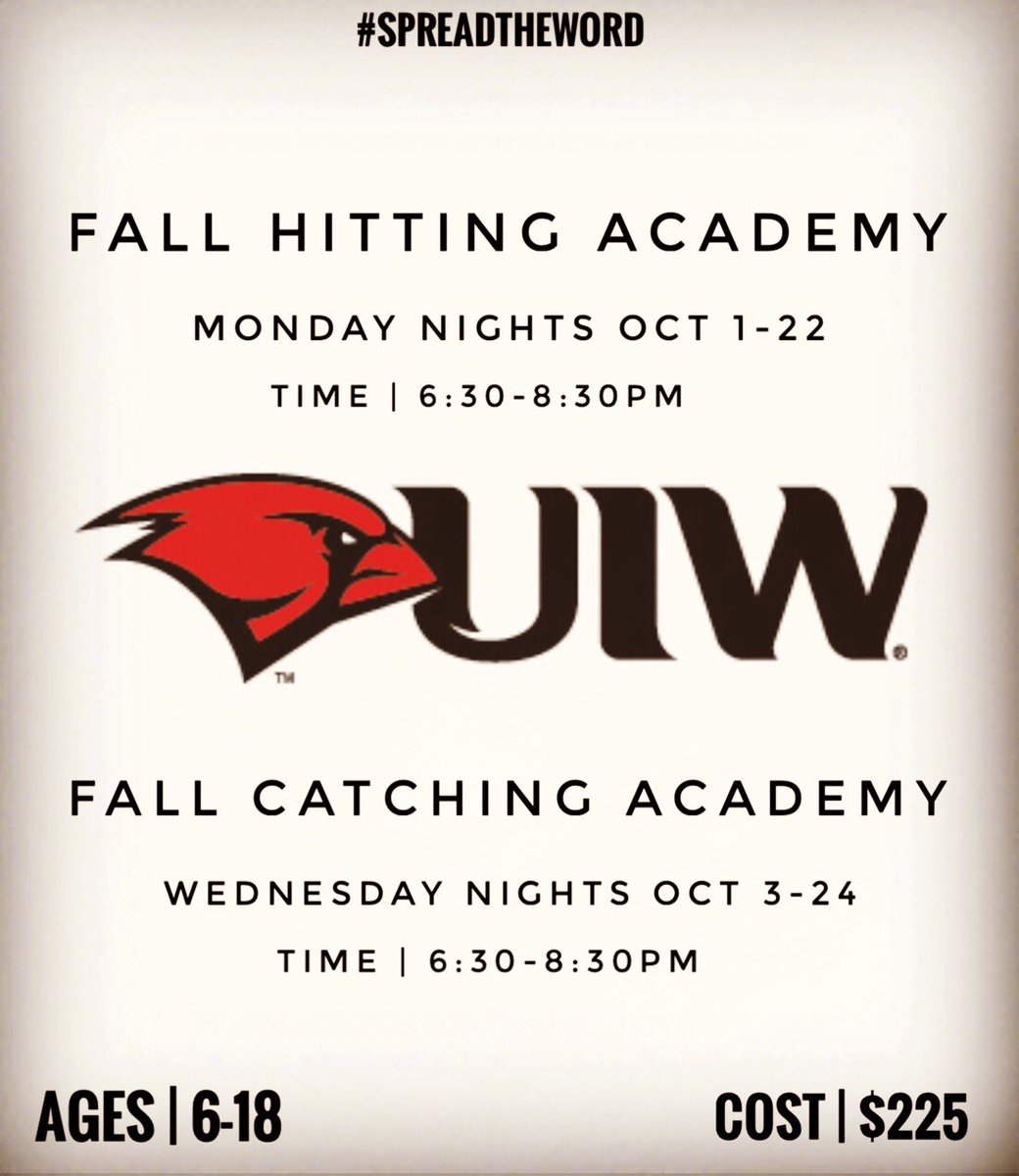 The University of the Incarnate Word provides reasonable accommodation with adequate notice. To request disability accommodation for events listed in this newsletter, visit www.uiw.edu/ada.