The Word E-News Archive
Photo of the Week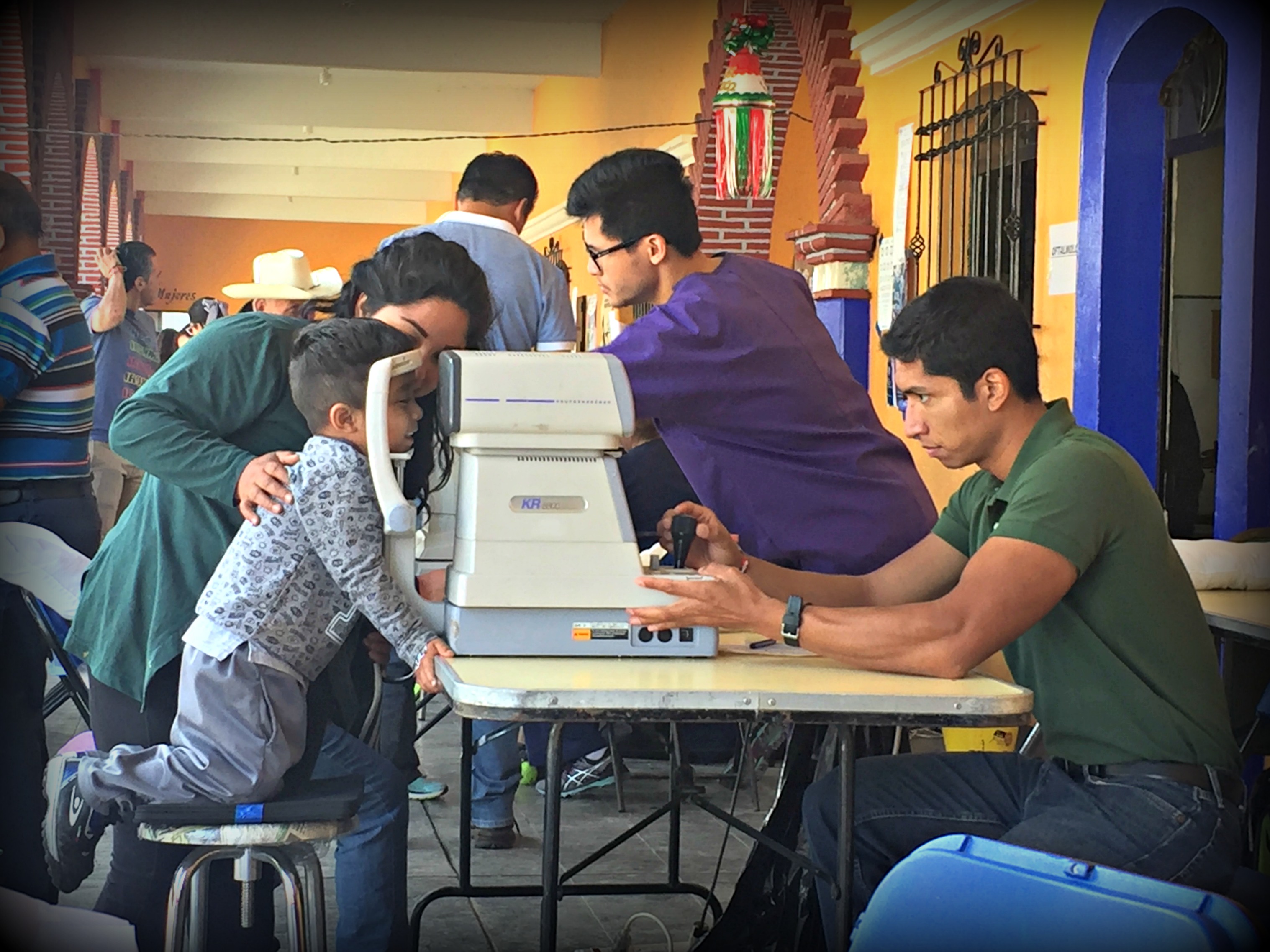 UIW students, faculty, staff and administrators  and Los Quijotes of San Antonio-Ambassadors of Health had a very successful trip to Oaxaca, Mexico, September 1-9. This year's UIW Health Mission team was the largest to date consisting of faculty, staff and students from nursing, optometry, pharmacy, physical, therapy, media & design, nutrition and community health.  Pictured above is p
re-nursing student, Abel Puentes, who assisted UIW Optometry students with eye examination screenings using an autorefractor machine during the recent health mission trip to Oaxaca, Mexico. This examination is used to create prescriptions for glasses.
Our Lady's Chapel Services
All are welcome.
Noon Mass, Monday – Friday 
Sunday Mass at 10:30 a.m. and 8 p.m.
Sacrament of Reconciliation, 11:30 a.m. Fridays or by appointment with Fr. Tom Dymowski, O.SS.T. at
(210) 829-3131 or dymowski@uiwtx.edu.    
BEREAVEMENT
Dr. Mary Lou Mueller, longtime faculty at Incarnate Word, died suddenly, Friday September 14, 2018, having recently moved to a retirement community in New Braunfels.  Her family expects to celebrate her life at a memorial service in November.  Mary Lou taught Religious Studies for forty years and had many longtime friendships with her faculty colleagues and students alike.   For more, please visit: http://www.doeppenschmidtfuneralhome.com/obituary/mary-mueller
Dr. Mueller earned a Bachelor's Degree from Marillac College in St. Louis and both Masters in Theology and a Ph.D., in Religious Education from the University of Notre Dame.  After a decade of teaching elementary school, she began her 40-year career in religious studies at the UIW in 1967.  She began her early retirement in 2004 and retired as Faulty Emeritus in 2009. After her retirement, she volunteered at Sippel Elementary in Schertz.
During her years at UIW, she rose to the rank of Full Professor and was active in faculty governance, serving as President of the Faculty Association.  Throughout her tenure, she also served as Coordinator of Academic Advising as well as Acting Dean of Students.  Dr. Mueller taught a variety of courses in Biblical Studies and published many articles related to her primary interests in scripture, death and grief, and religious education. She was named Moody Professor, an endowed faculty position, by her peers for 1990-91. In addition, each year, the Mary Louise Mueller Award in Religious Studies is awarded to a student in the College of Humanities, Arts, and Social Sciences who demonstrates academic excellence and exemplifies the Mission of the University.
Dr. Mueller is survived by her sister, Betty Smith of St. Louis, MO; nephews, Stephen Smith, Michael Smith and Ray Smith & wife, Colleen; niece, Debbie Drury & husband, Alan; numerous great nieces & nephews; many additional relatives and dear friends.
In lieu of flowers, the family requests for memorial donations be made to Visitation House, P.O. Box 12074, San Antonio, TX 78121 or to the UIW Scholarship Fund at www.uiw.edu.
Please keep the Mueller family in your prayers during this difficult time.
---
Events      
Light the Way Volunteer Dates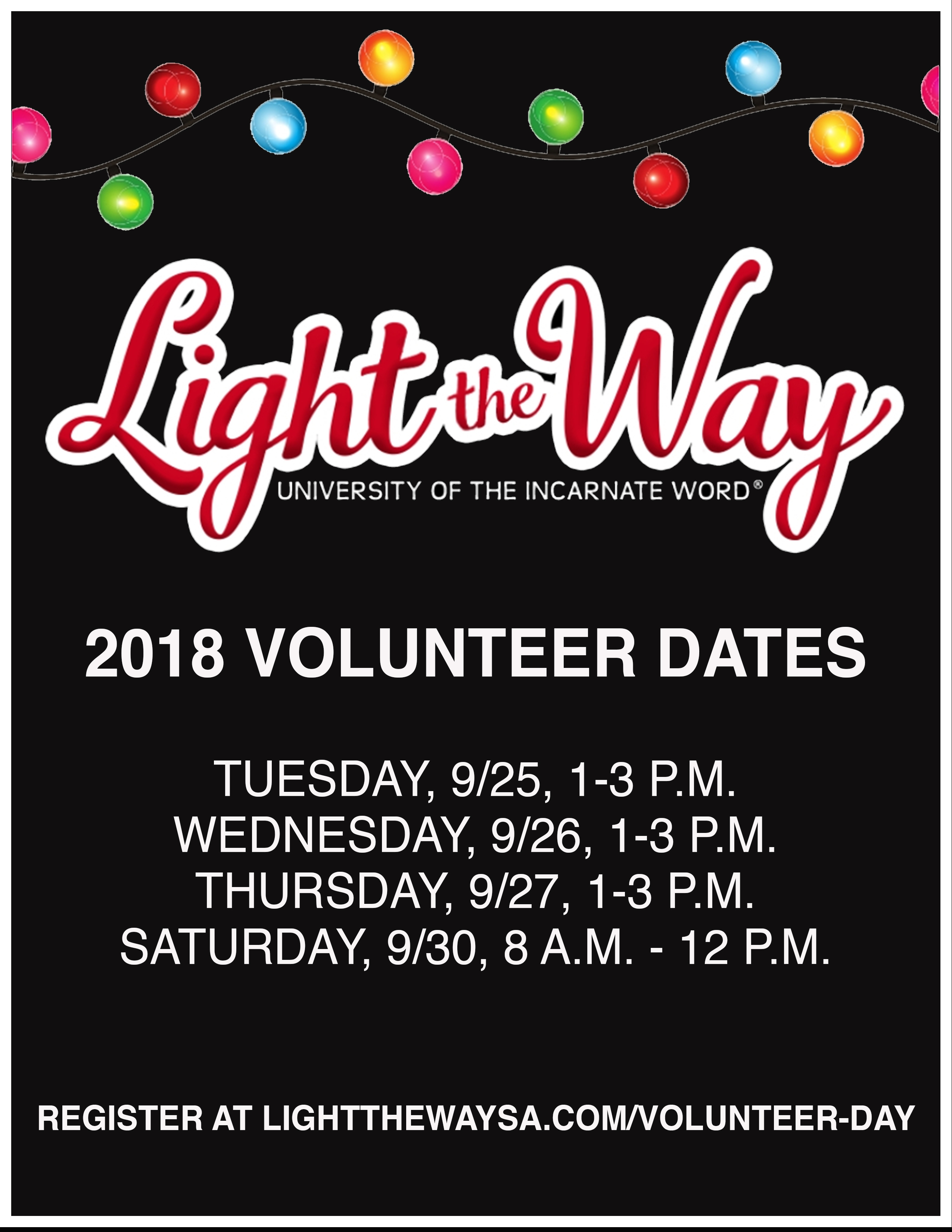 Ettling Center for Civic Leadership & Sustainability Events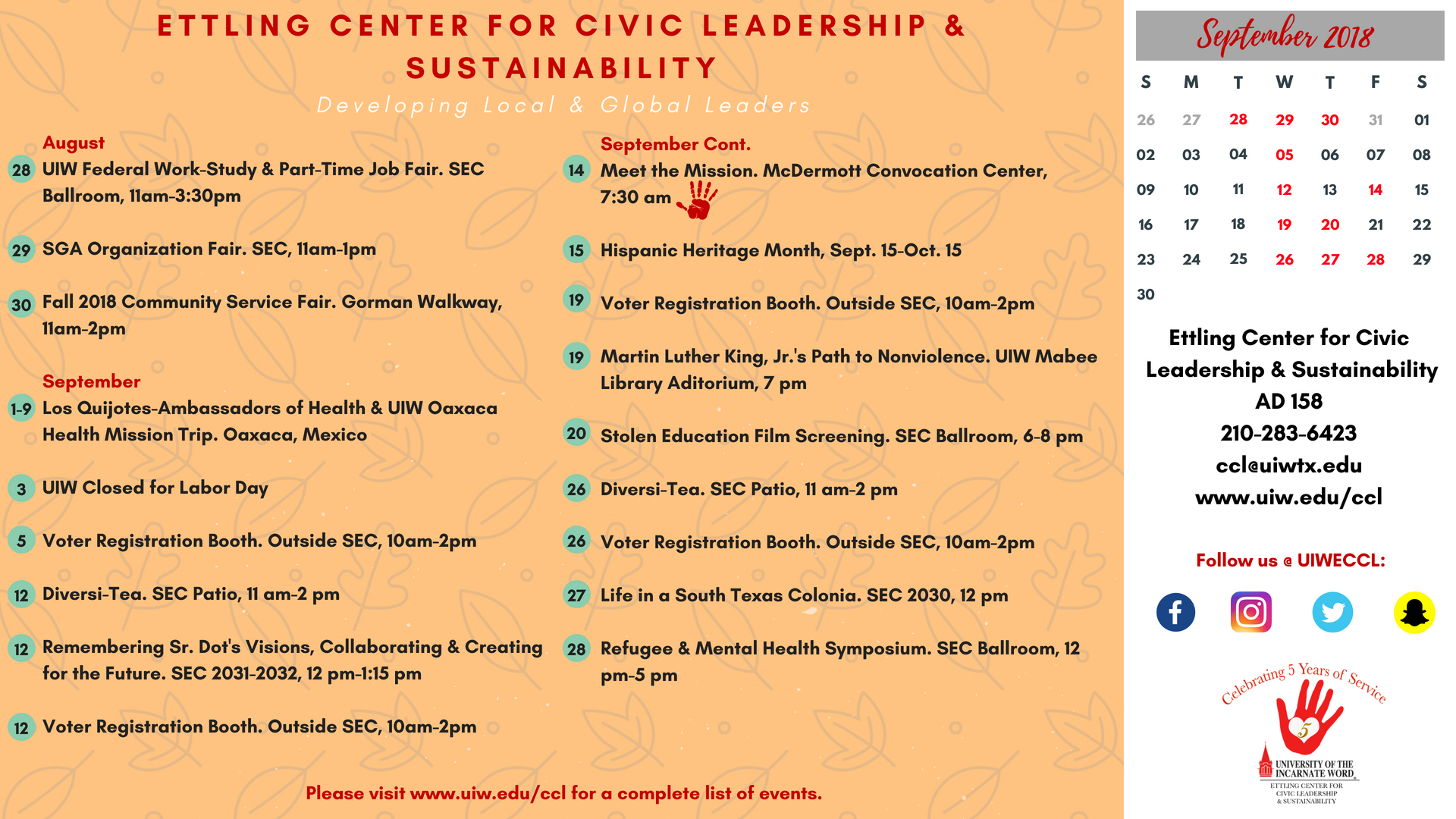 Hispanic Heritage Month Events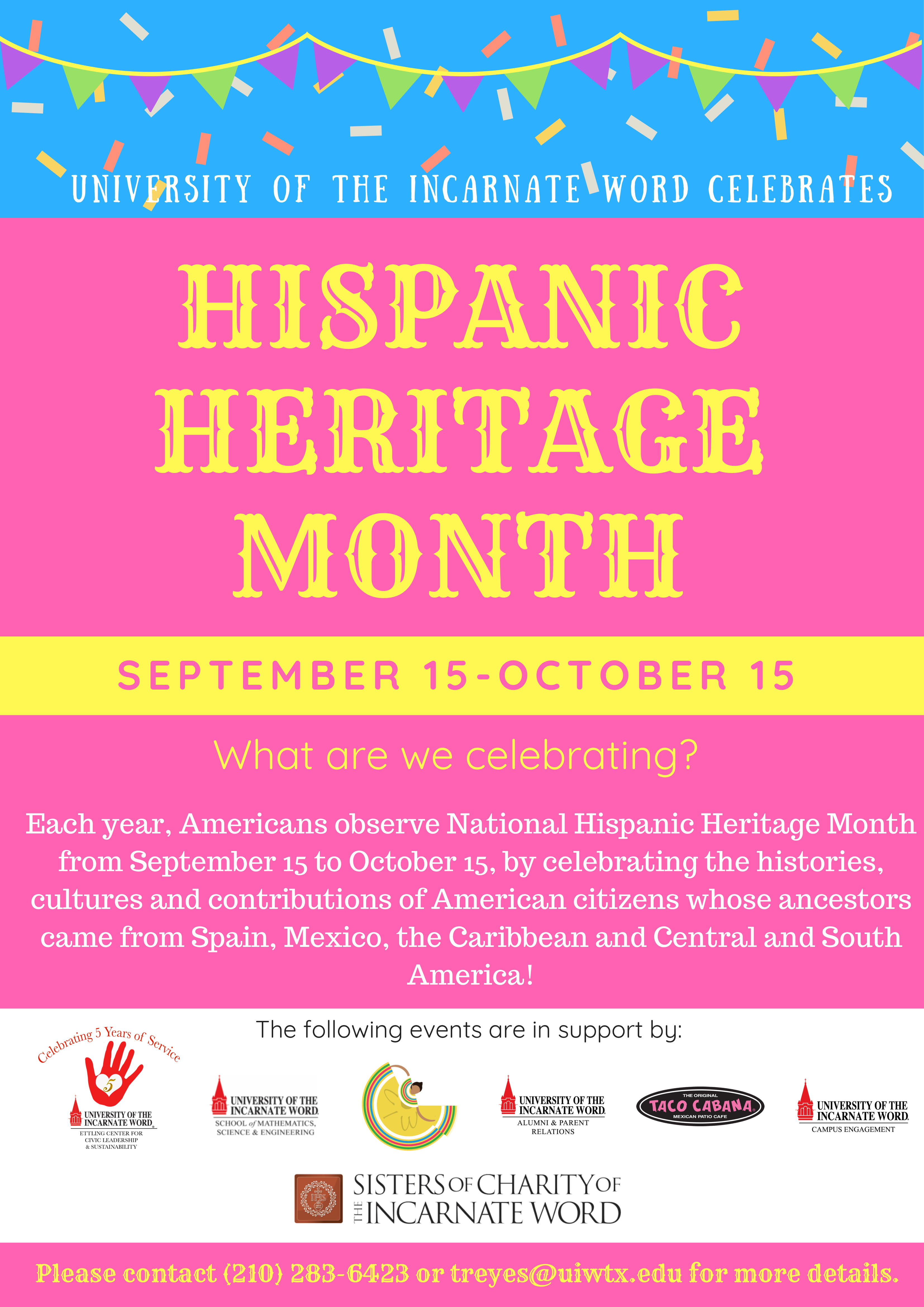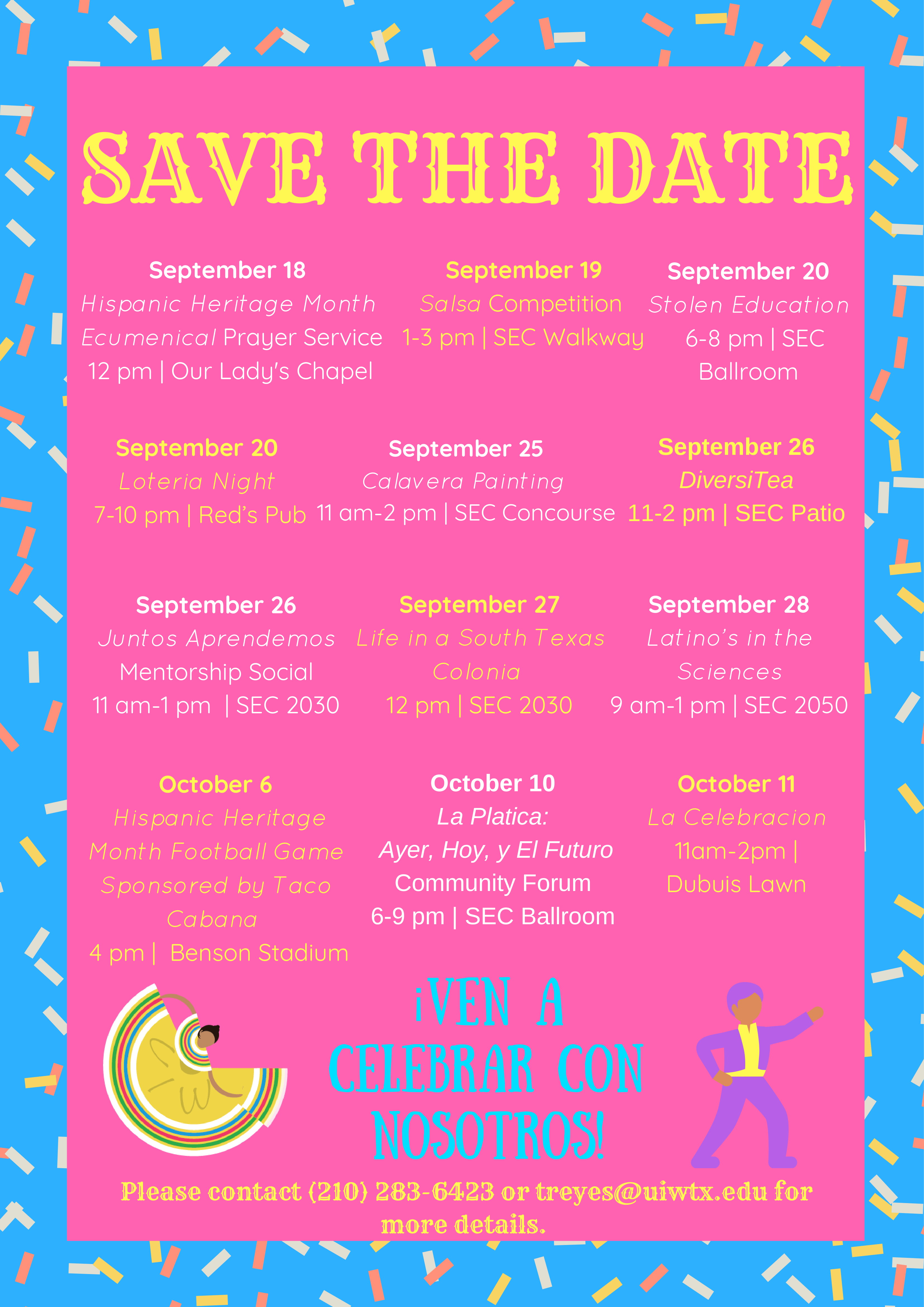 Fall Fashion Show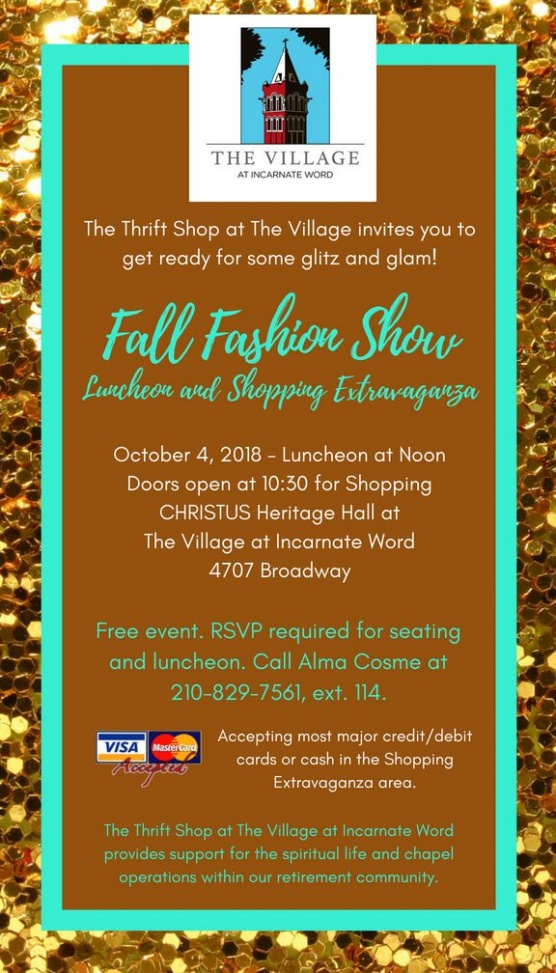 "Plus One" Alumni Connections Mixer at Piatti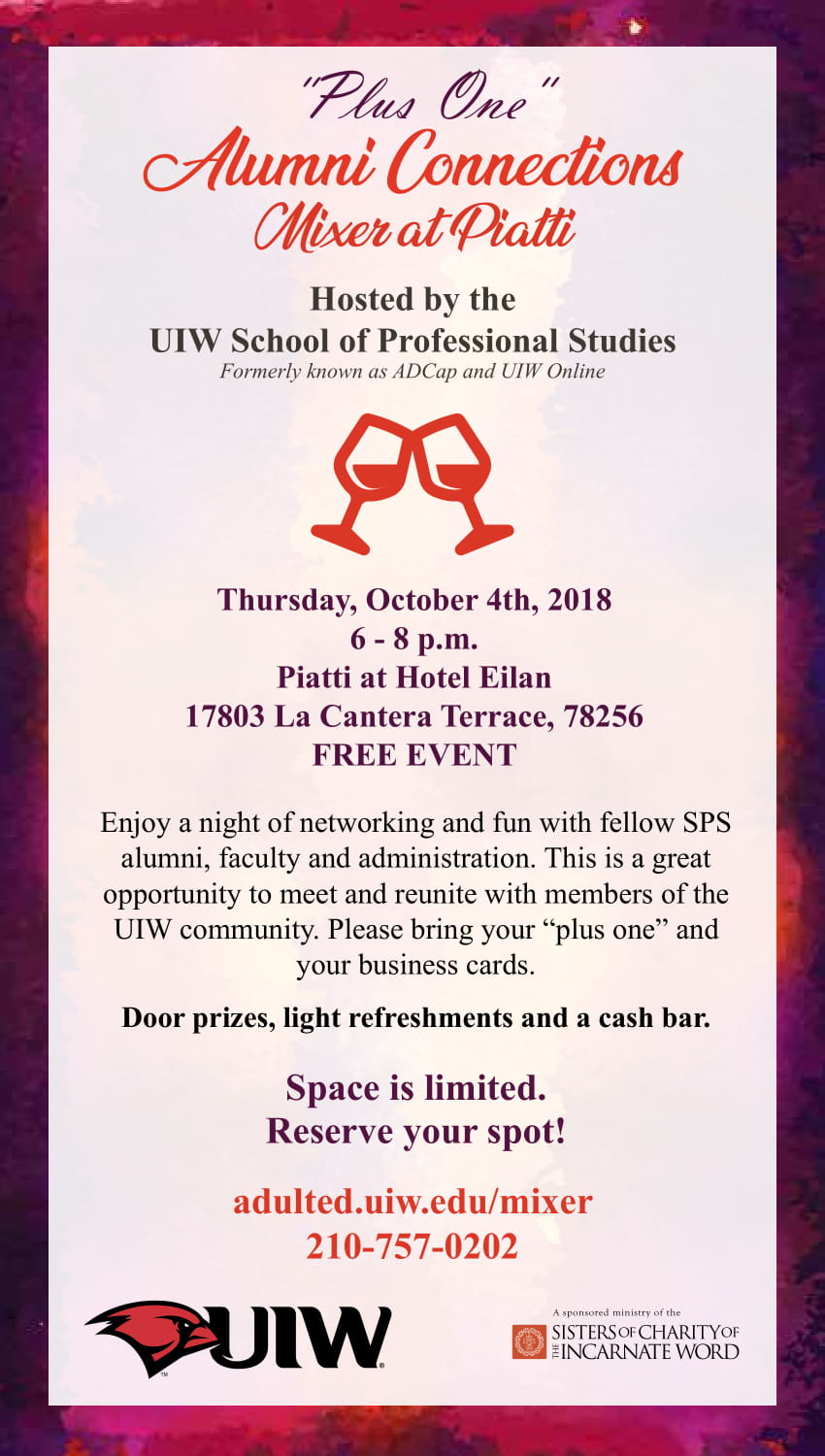 Incarnate Word Gala and Golf Tournament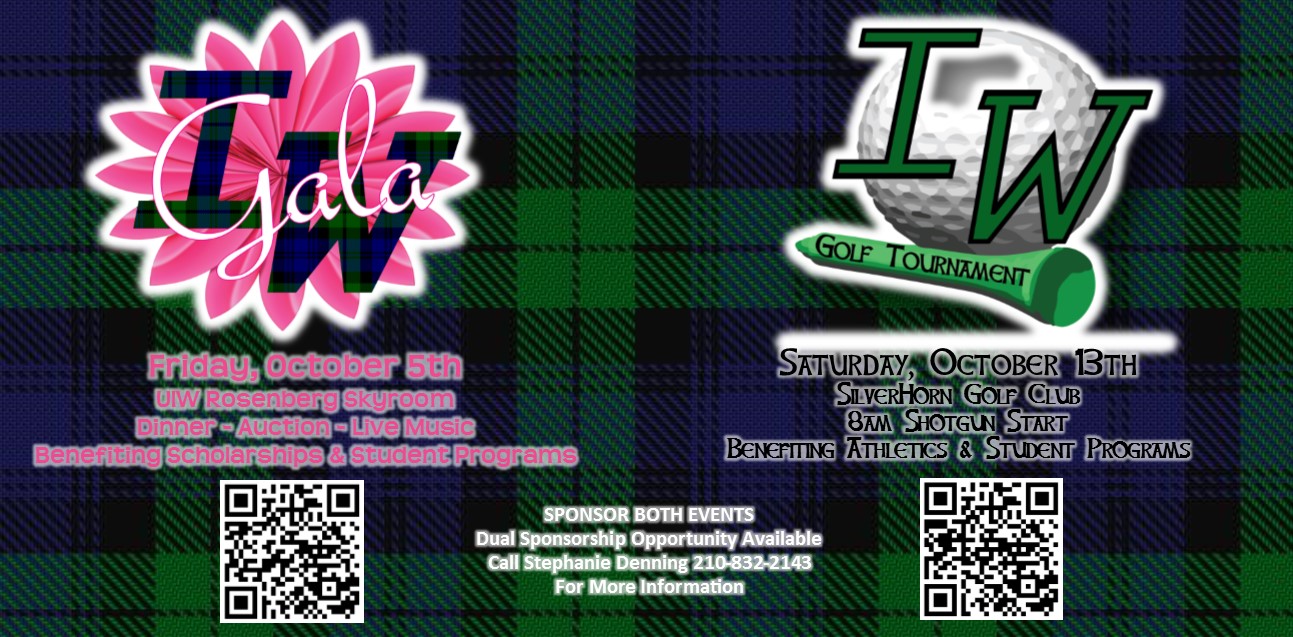 Dining in the Dark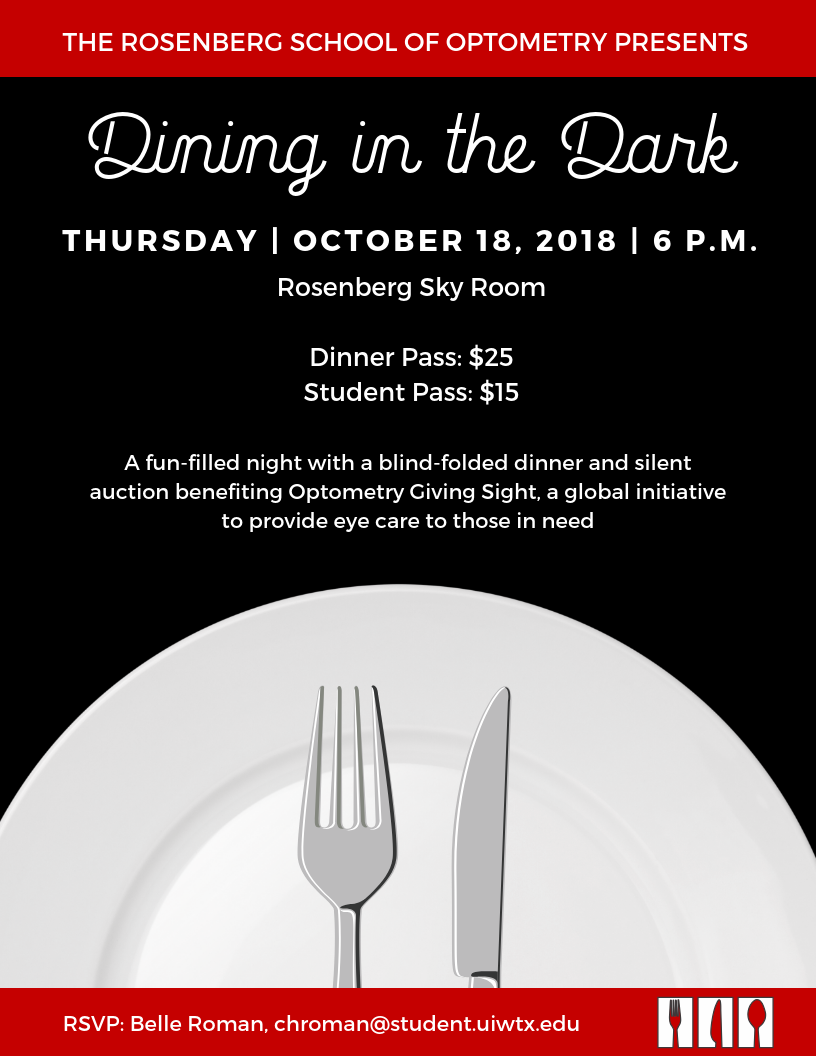 Quijotes of San Antonio 2nd Annual Fundraising Dinner & Dance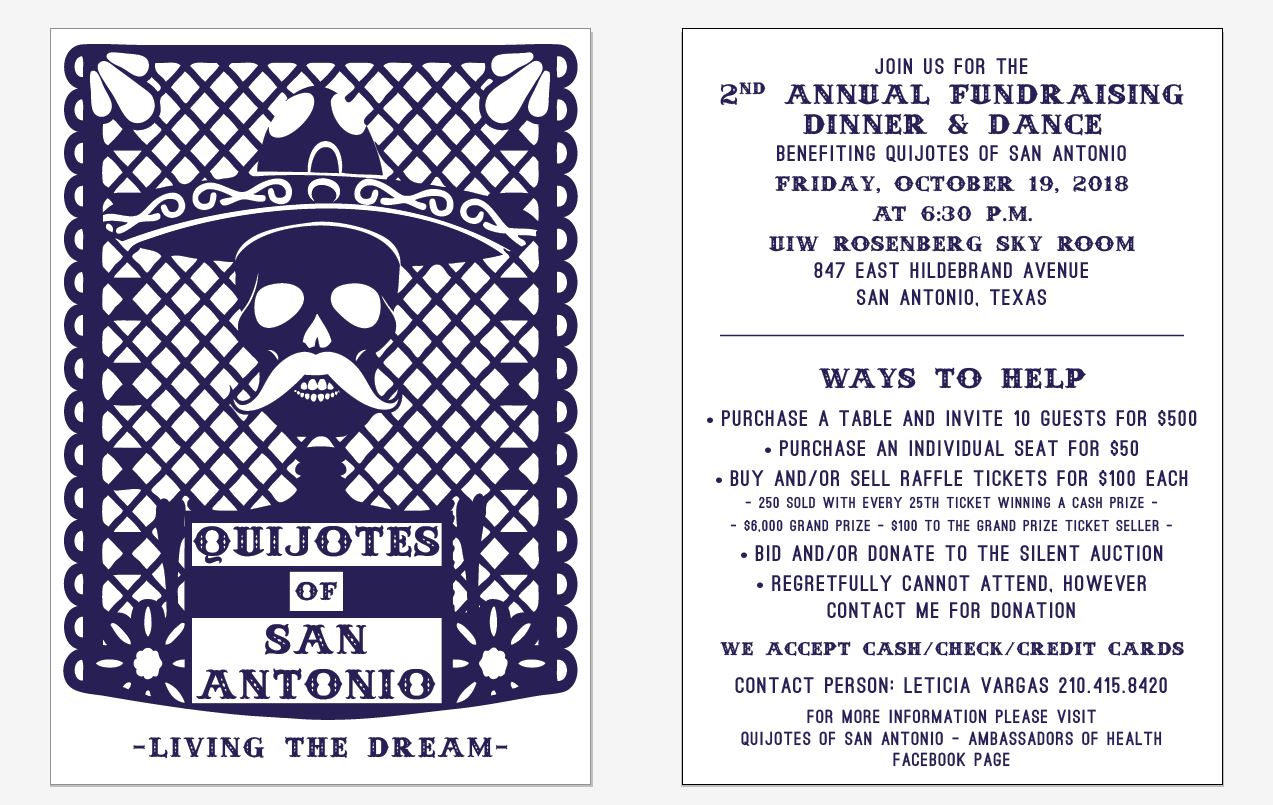 ---
Community News
HIGHLIGHTS
UIW & Quijotes of San Antonio-Oaxaca Health Mission Trip
Los Quijotes of San Antonio-Ambassadors of Health and UIW students, faculty, staff and administrators had a successful trip to Oaxaca, Mexico, September 1-9. This year's UIW Health Mission team was the largest to date consisting of faculty, staff and students from nursing, optometry, pharmacy, physical, therapy, media & design, nutrition and community health.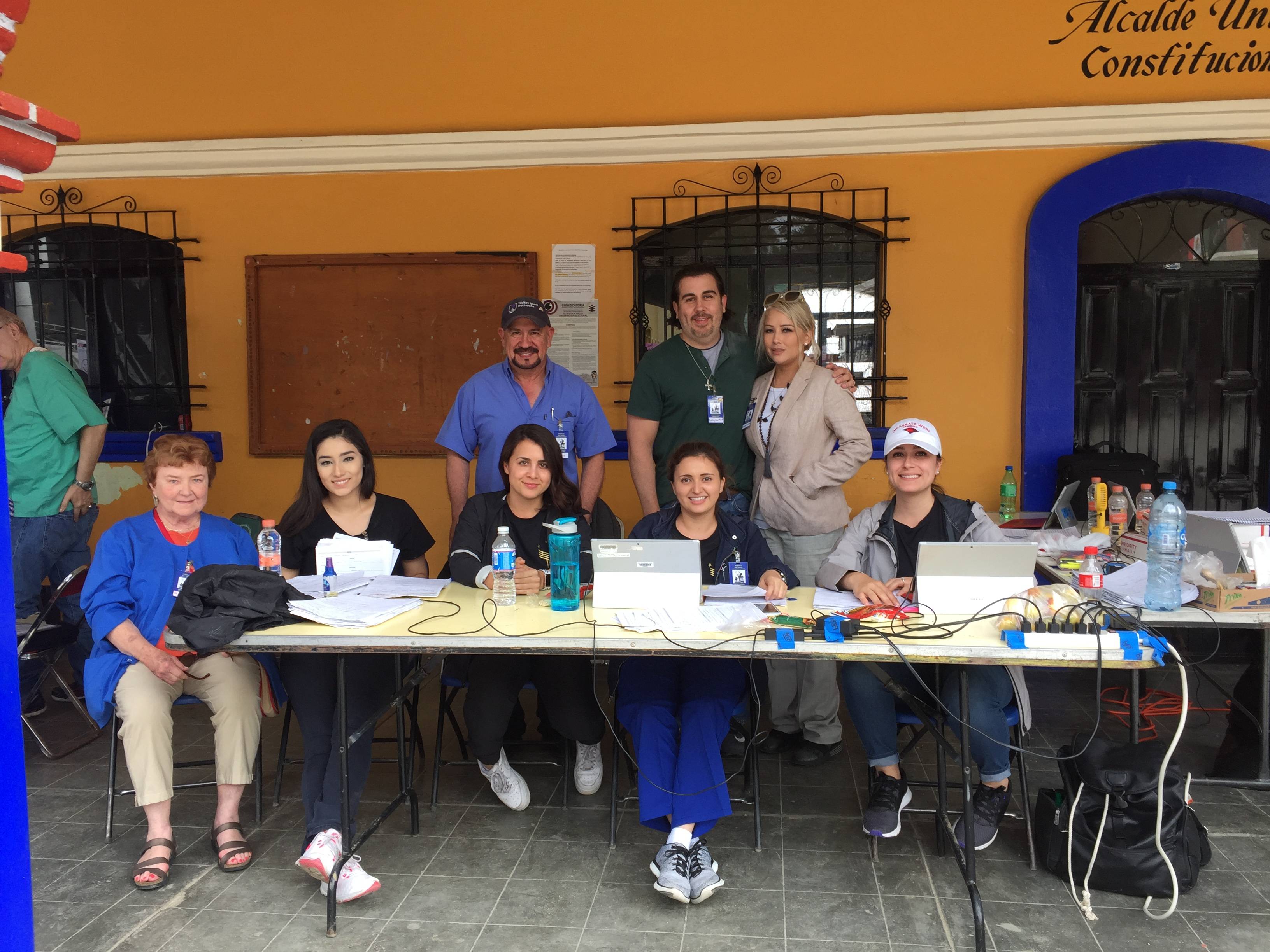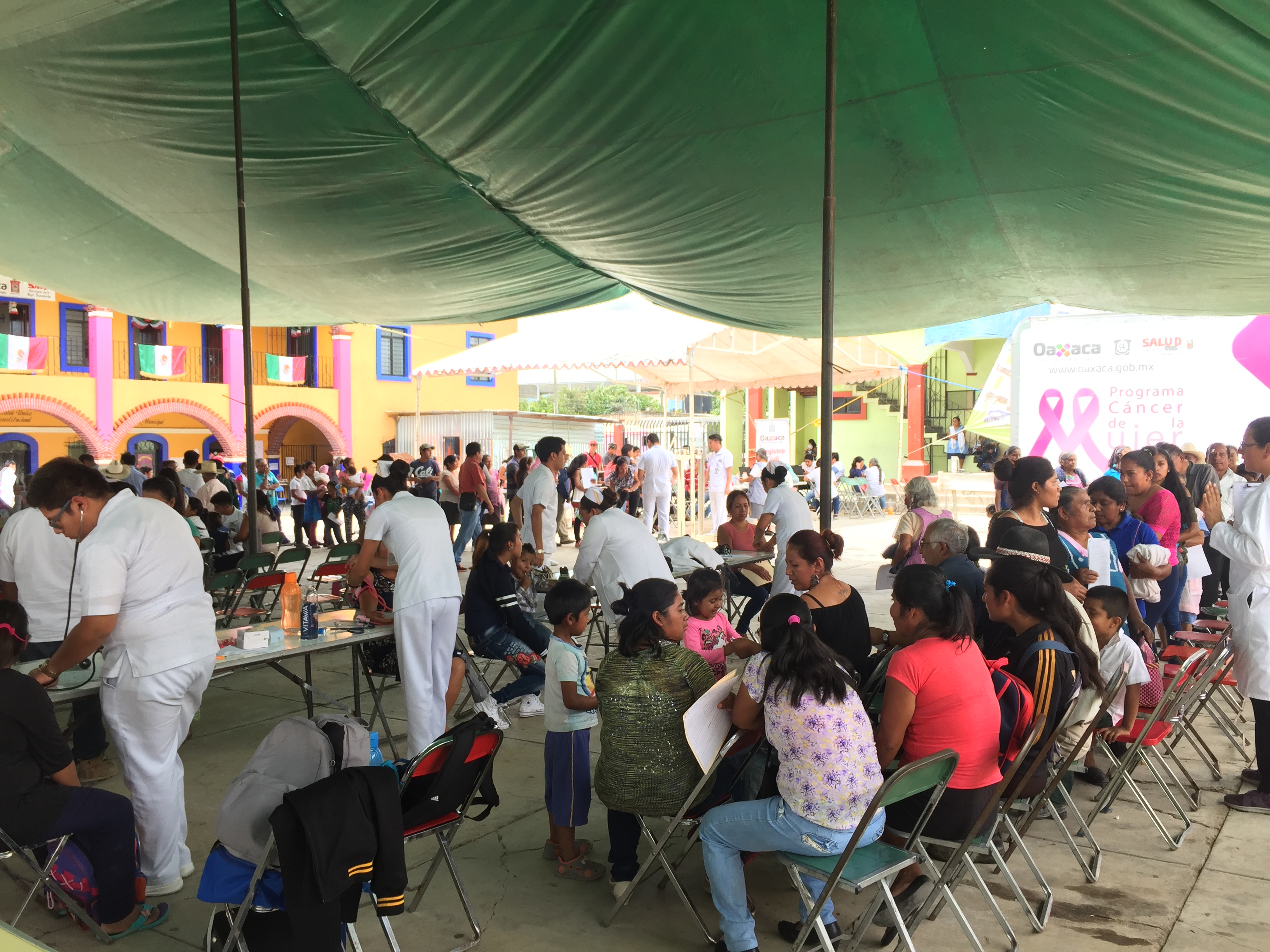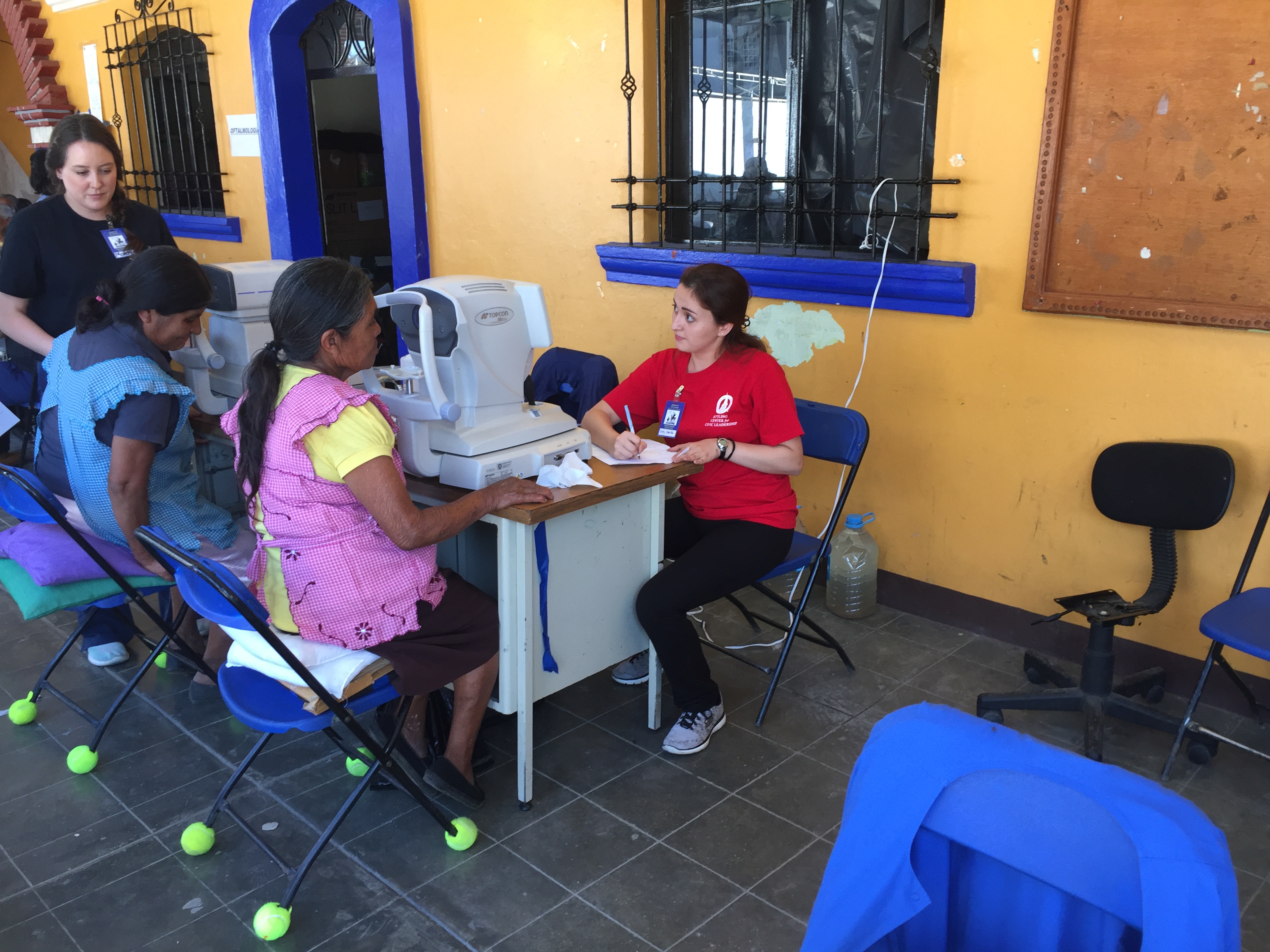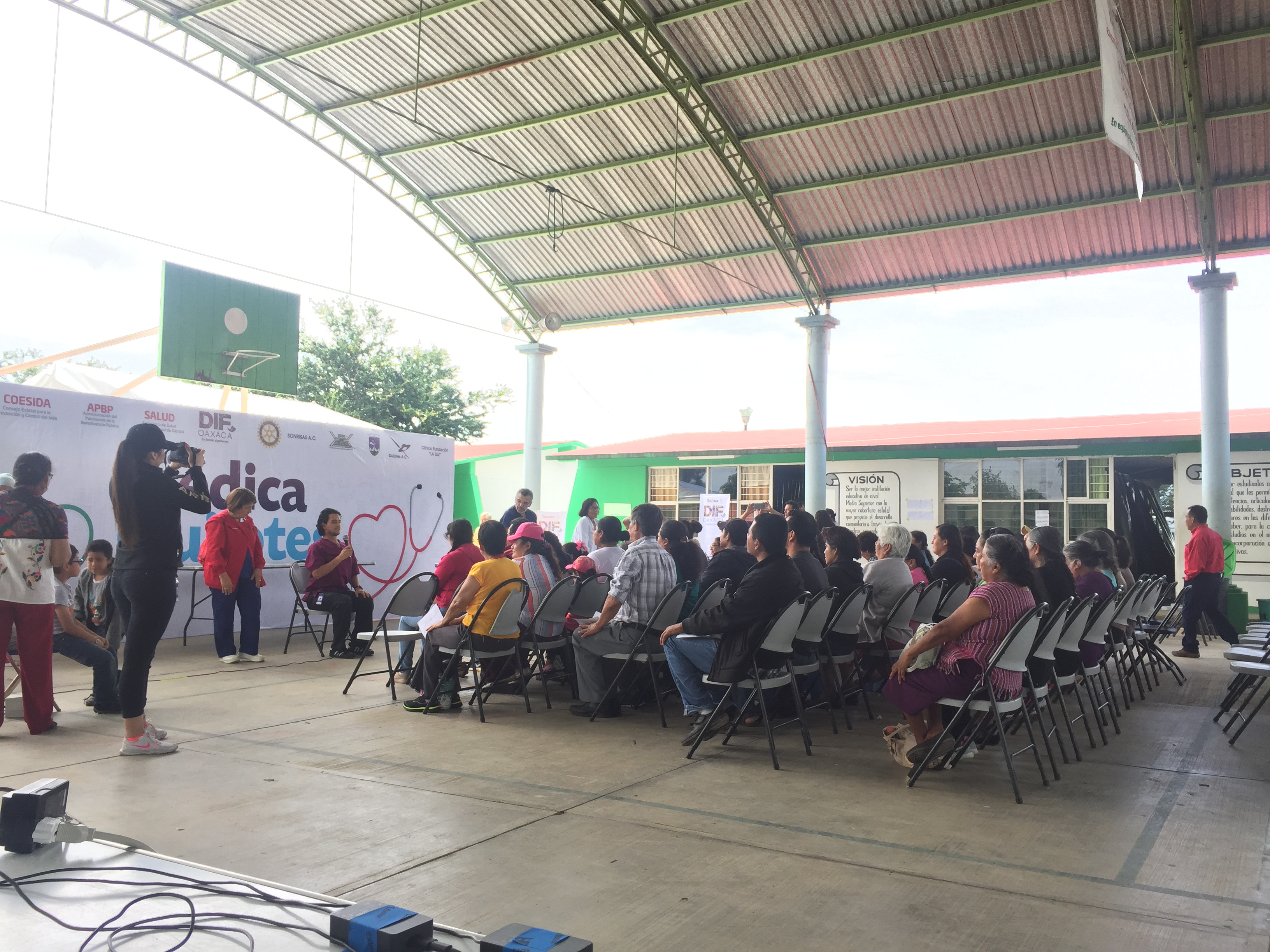 UIW and Sight Savers Work to Make a Difference
On Friday, September 14, the University of Incarnate Word Bowden Eye Care Clinic along with Sight Savers America changed the lives of 10 individuals suffering from severe visual impairment. These individuals were identified through UIW Rosenberg School of Optometry's (UIWRSO) low vision faculty, and local teachers of the visually impaired were then referred to Sight Savers America's low vision program.  Sight Savers America, is a nationally expanding nonprofit organization that provides eye care and low vision services at no cost to qualifying individuals.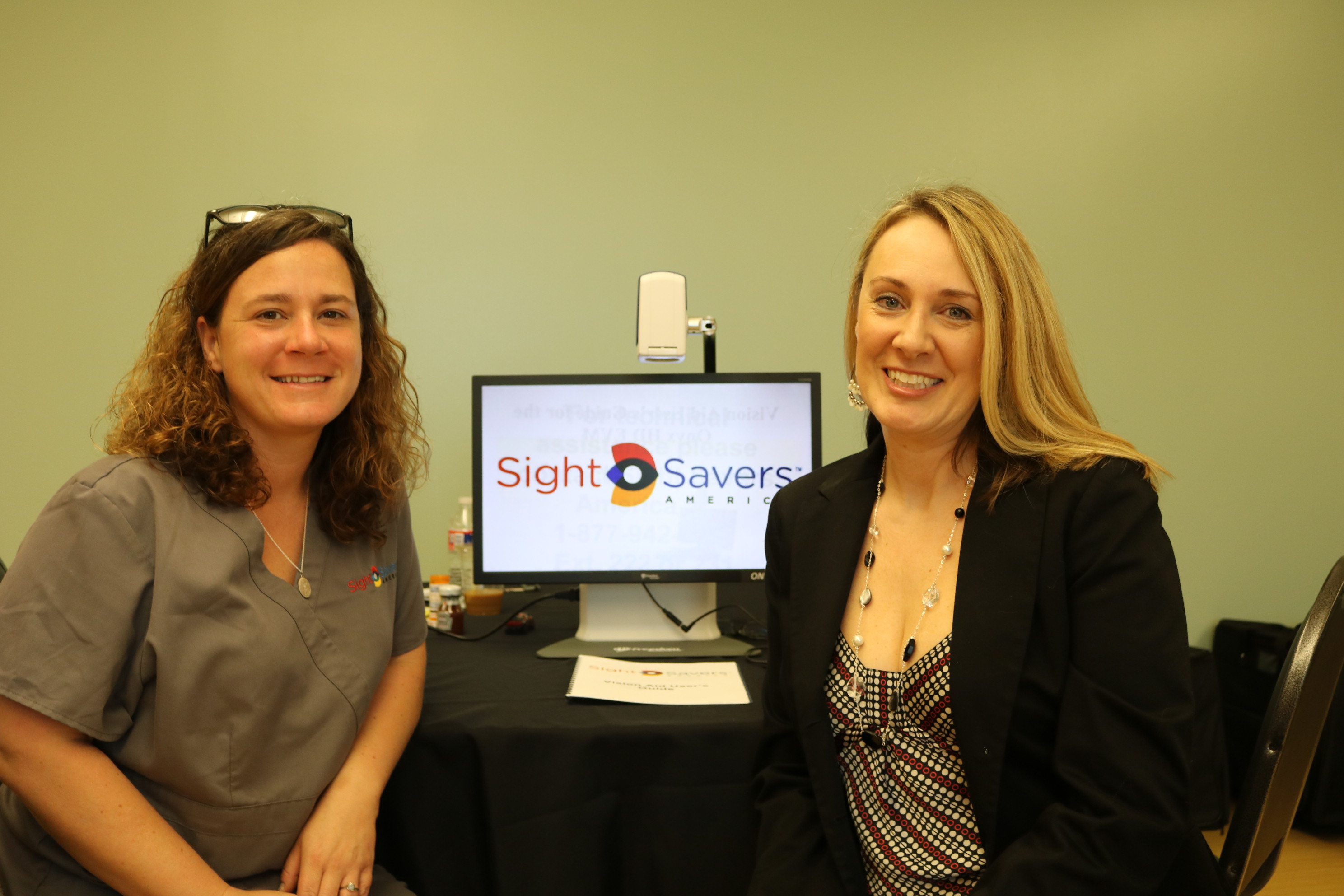 UIW Interior Design at Home and Garden Show
Four UIW Interior Design students were awarded scholarships in the amounts of $750, $500, $250 for 1st, 2nd, and 3rd place respectively, at the 2018 UIW Interior Design competition at the Home & Garden Shows By Show Technology. Congratulations, Cardinals!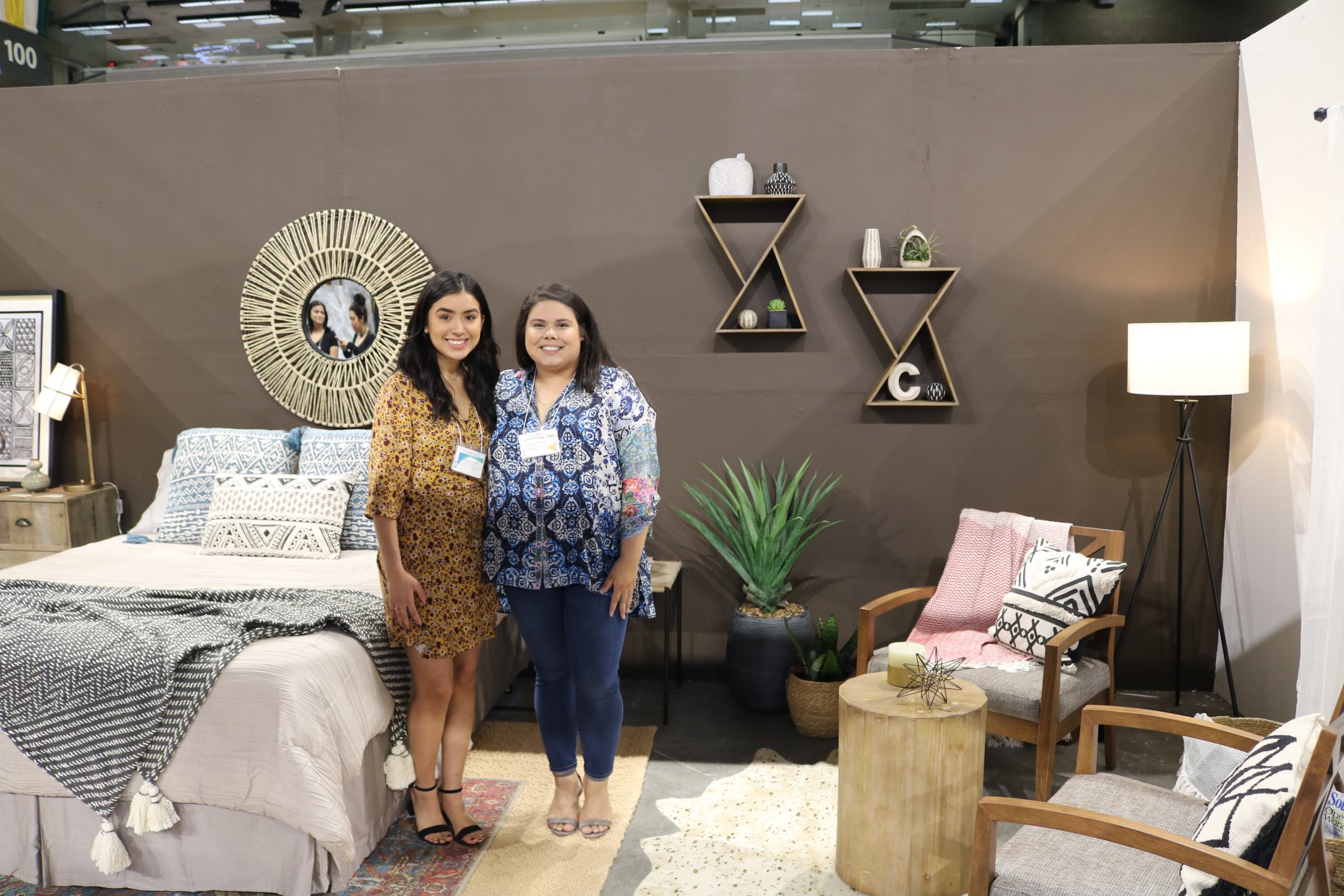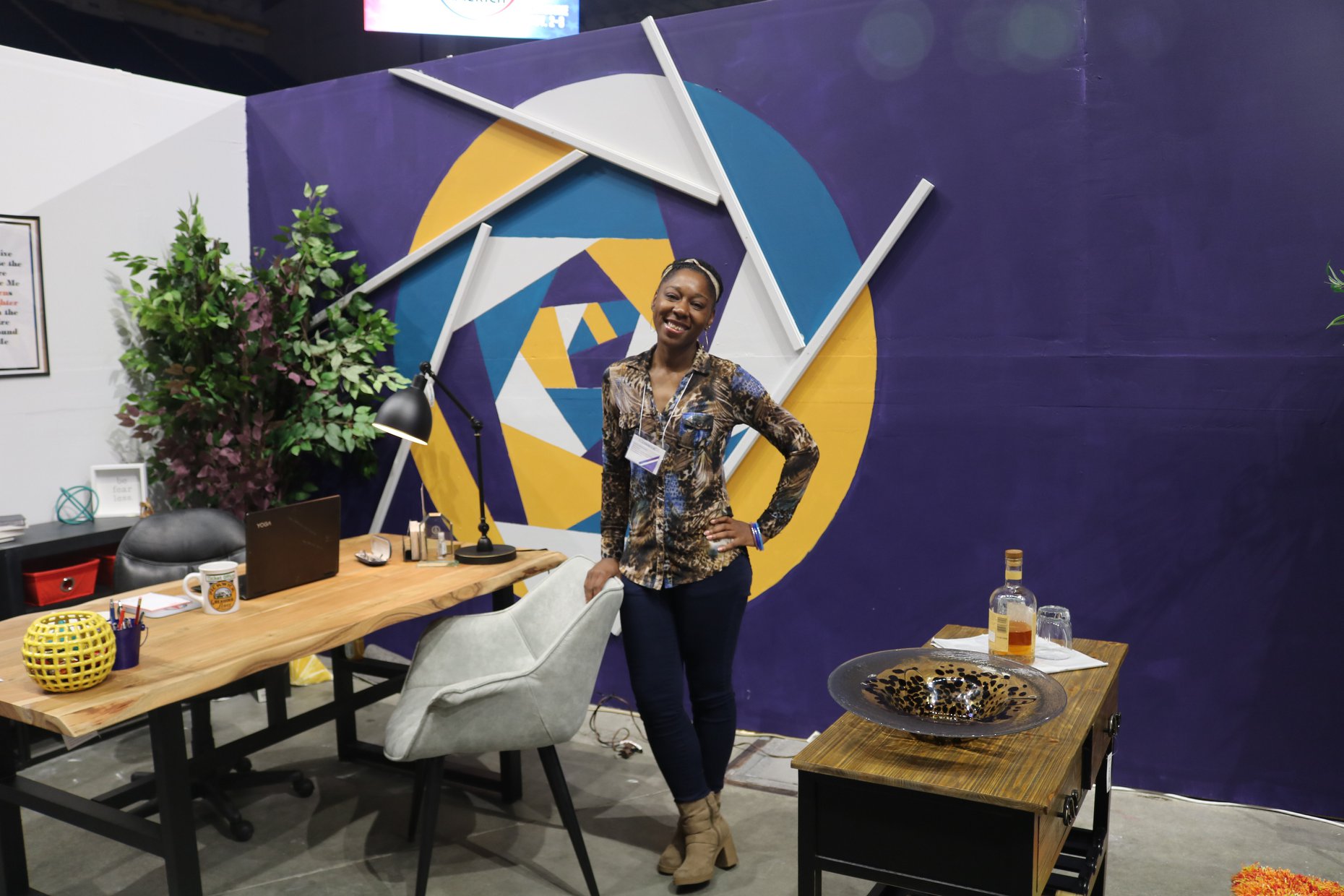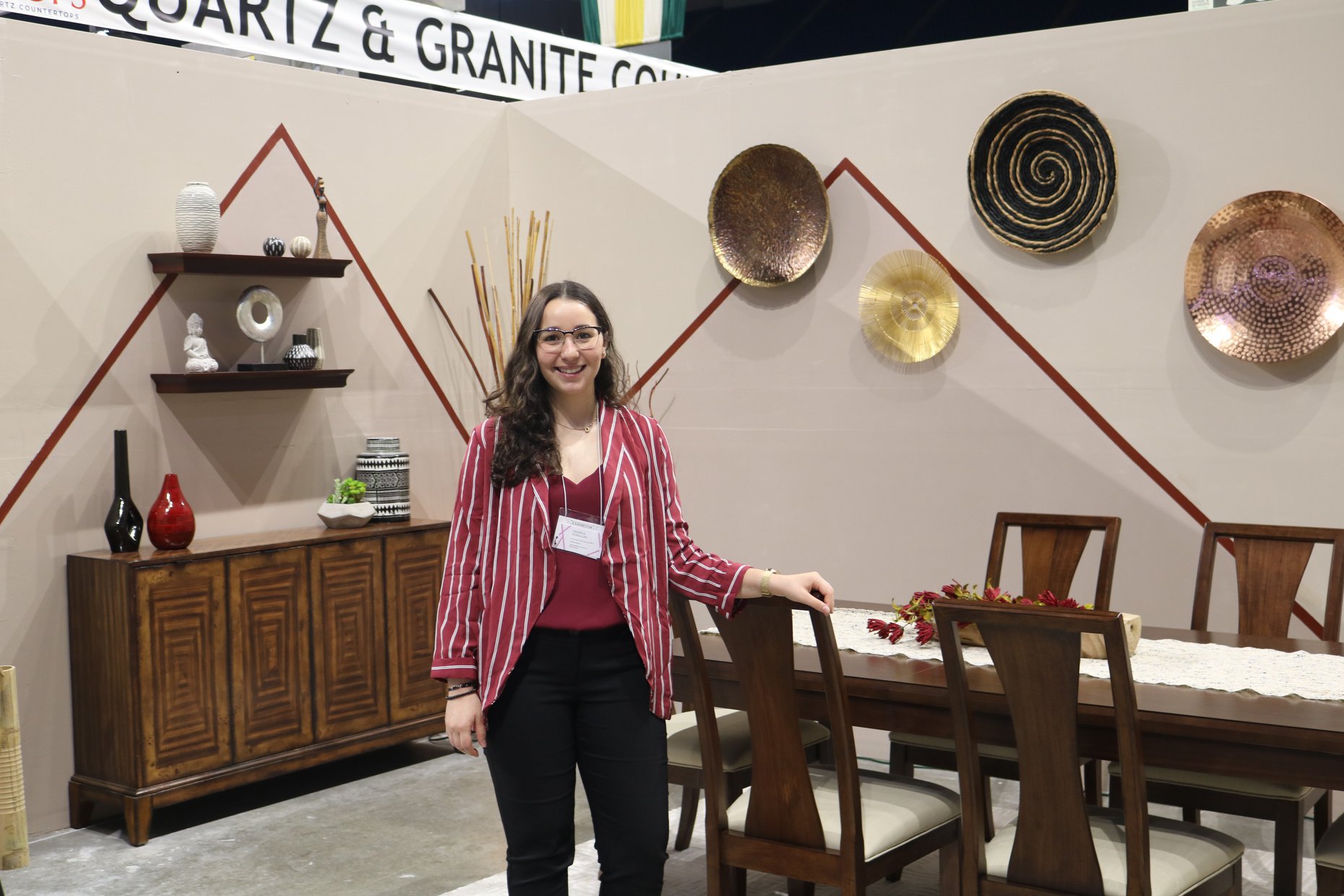 Hispanic Heritage Month Prayer Service
The UIW Office of Mission & Ministry and the Ettling Center for Civic Leadership & Sustainability hosted an Ecumenical Prayer Service for the UIW community in celebration of Hispanic Heritage Month. At the service, attendees were encouraged to continue "Working for Justice."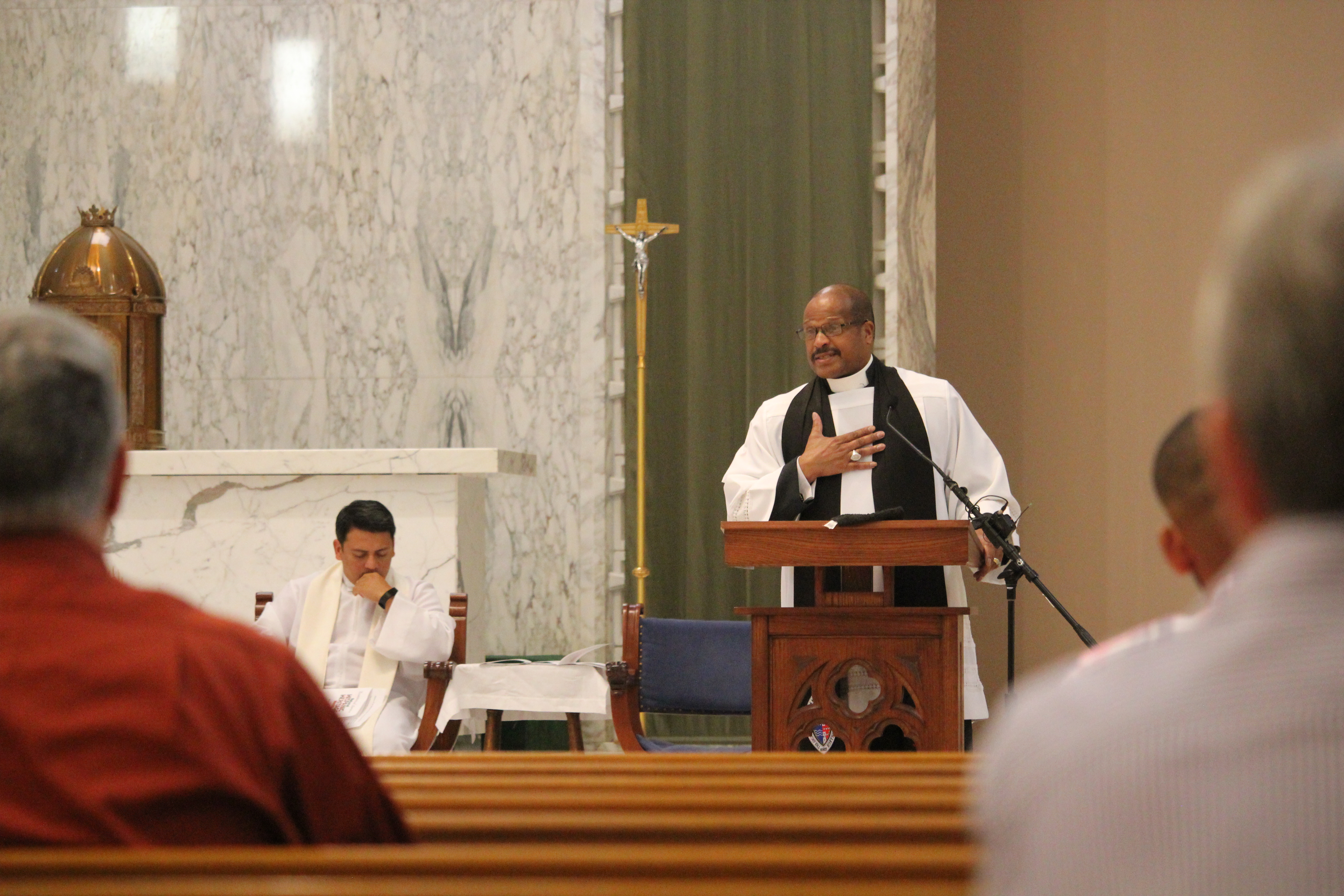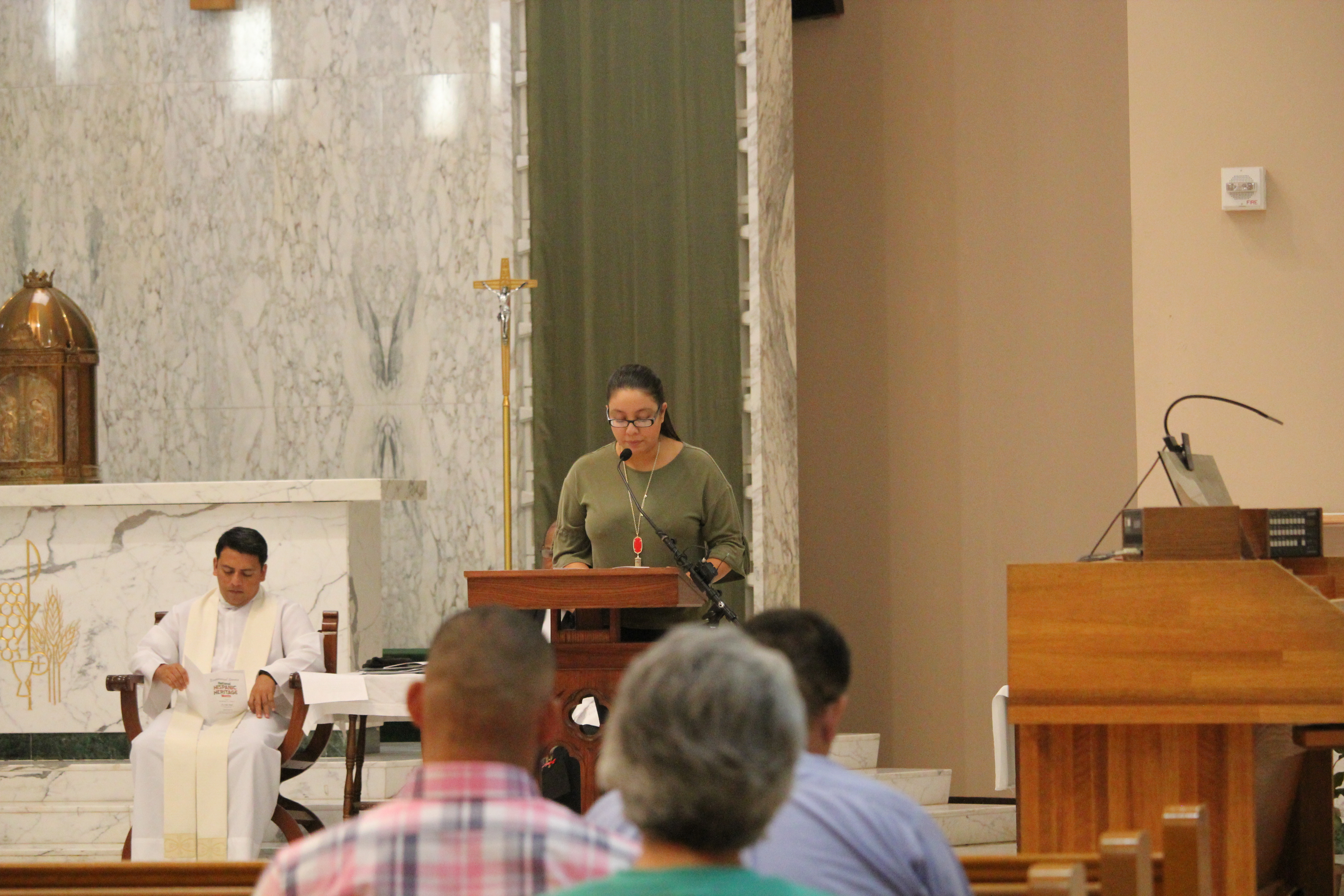 Constitution Day
In May 2005, Congress enacted a law stating that educational institutions that receive federal funds are required to hold an educational program about the U.S. Constitution for its students. Ben Keathley, a councilman from Chesterfield, MO and attorney-at-law in Missouri and Illinois, was the UIW Constitution Day speaker at this year's program on September 18. He discussed the role of local government in our constitutional tradition based on some of his experiences as a young representative.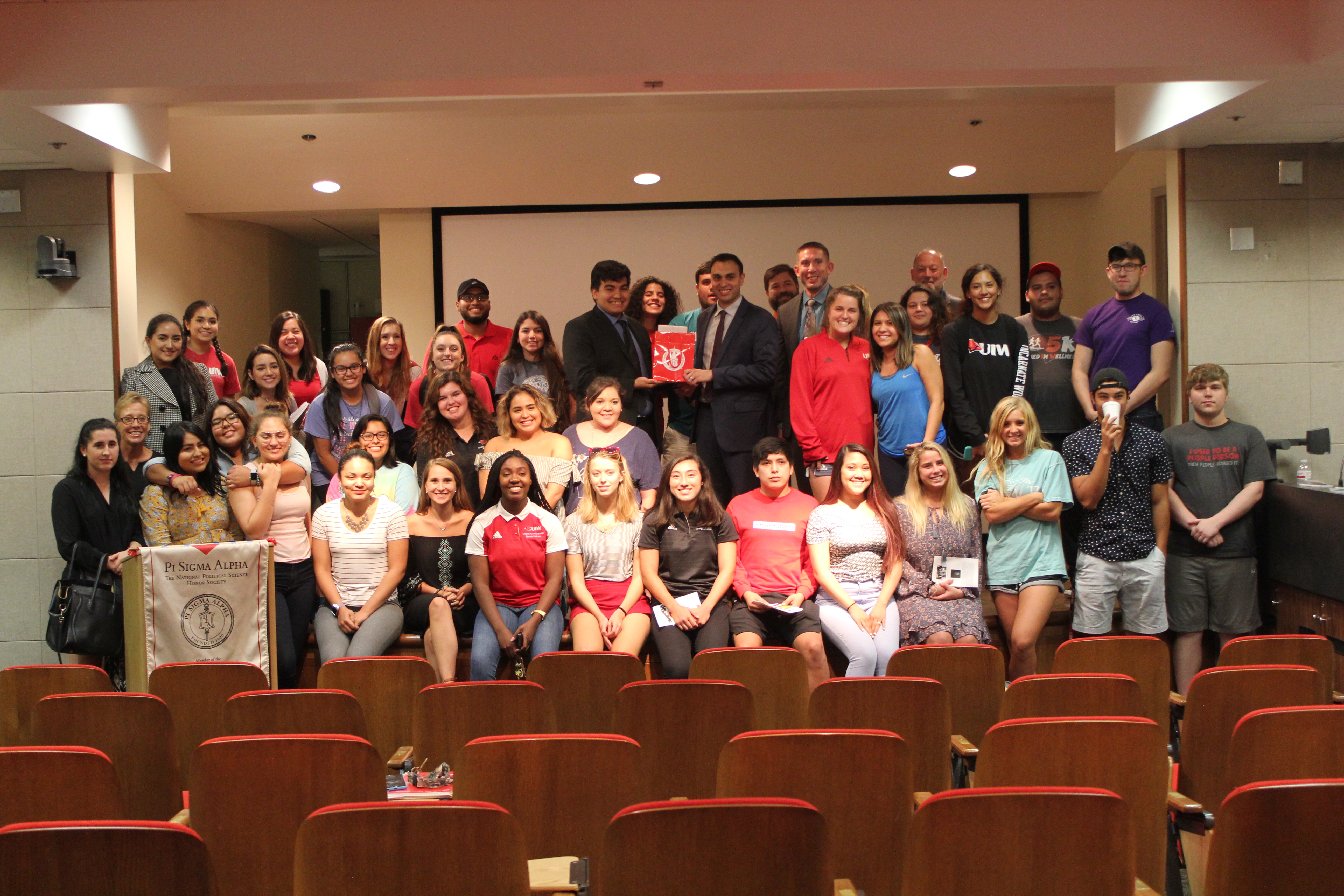 Employee Campaign Kick-Off Party (FSOP)
The first kick-off reception of the 2018 Employee Campaign was held at the Feik School of Pharmacy on Tuesday, September 18. Ana Bribiesca Quintero, Development Associate, and Leticia Lopez, Stewardship and Gifts Coordinator from the UIW Development office hosted the event. The reception prompted many FSOP personnel to turn in their donation forms, and the red and black #teamfeik event was enjoyed by all who attended. The Path to Nonviolence
This year marks the 50th anniversary of Dr. Martin Luther King Jr.'s assassination. On April 3, 1968, the night before he was killed, he told the crowd in Memphis, "the choice is no longer violence or nonviolence; it's nonviolence or non-existence." Dr. Roger Barnes presented a lecture on Dr. Martin Luther King Jr.'s path to nonviolence on September 19, where he considered the ideas and events which formed Dr. King in the way of nonviolence, which he called "the love that does justice."

This presentation was part of Campaign Nonviolence, a global movement for sensible transformation initiated by Pace e Bene started by the Franciscans. For additional background reading, click here.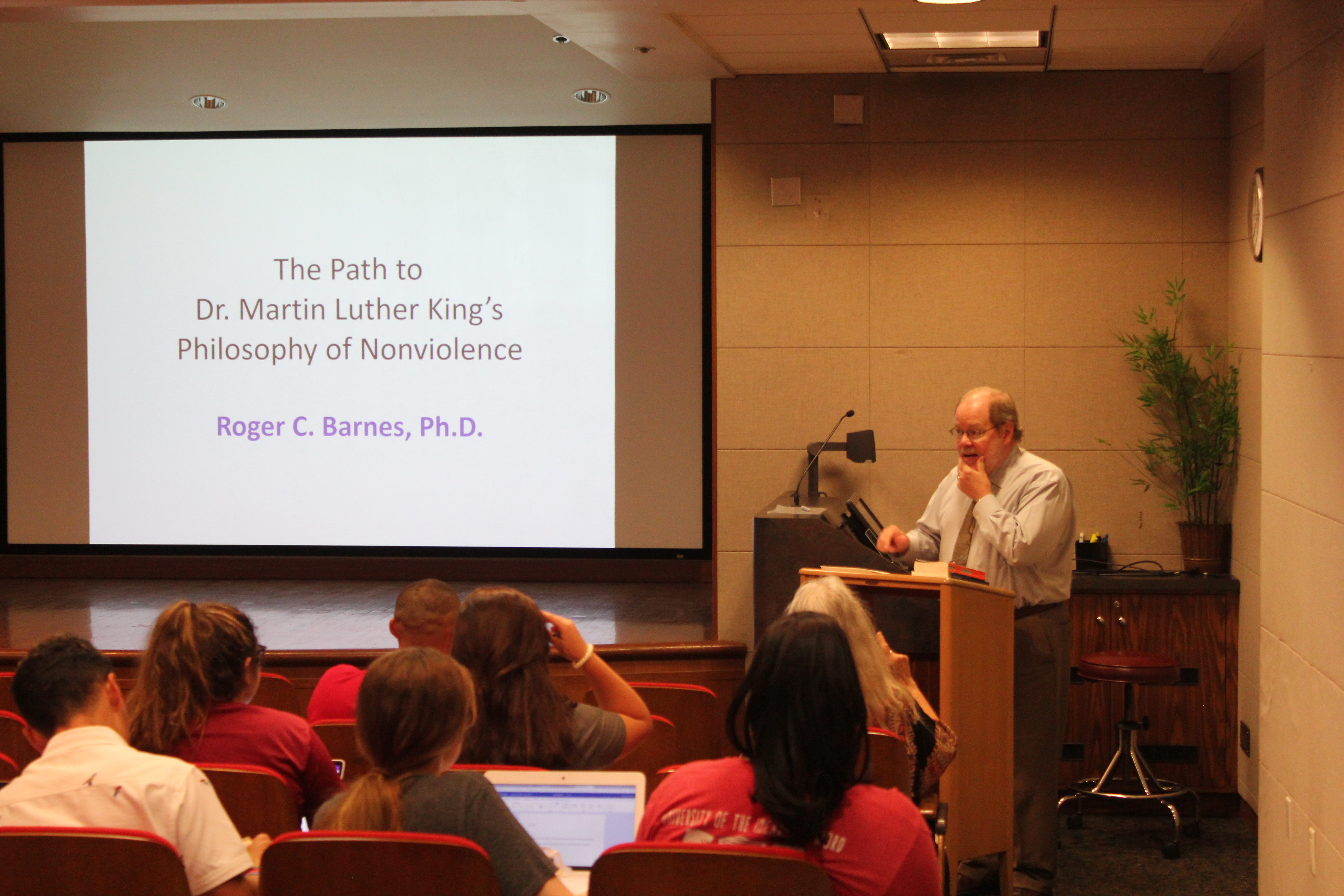 Happy Birthday Dear Travis!
On September 19, the Student Veterans' Association hosted a party for World War II Navy veteran and resident at the Village at the Incarnate Word, Travis McKinney, in celebration of 94th birthday! Students personally thanked Travis for his service and bravery (and taught him how to take a selfie).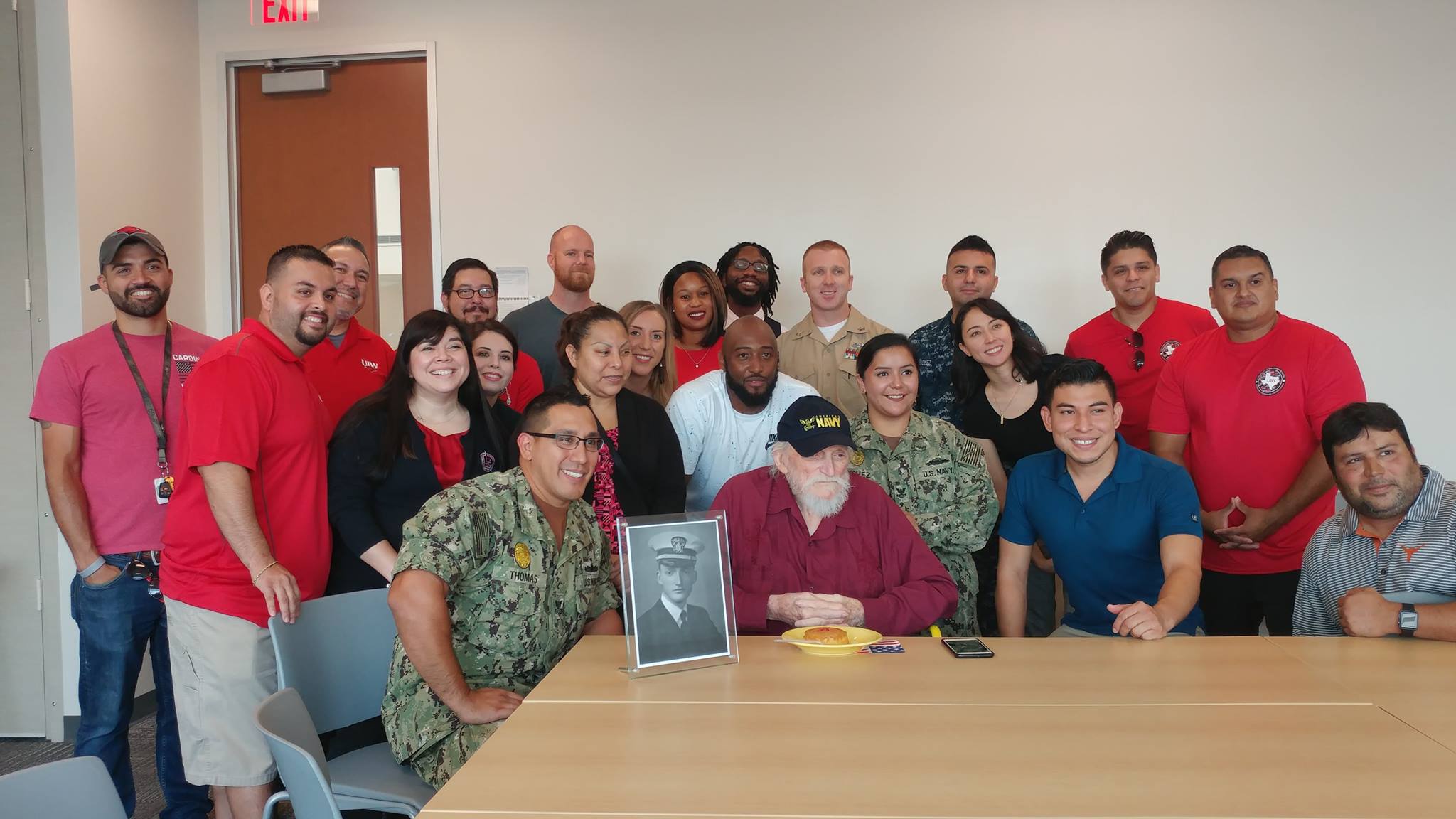 Employee Campaign Kickoff Party - Main Campus
The annual Employee Campaign Kickoff Party was held on September 19, where UIW employees enjoyed a delicious lunch and came together to give back to the University. Thank you to all employees who have donated and made their pledge. It starts with us!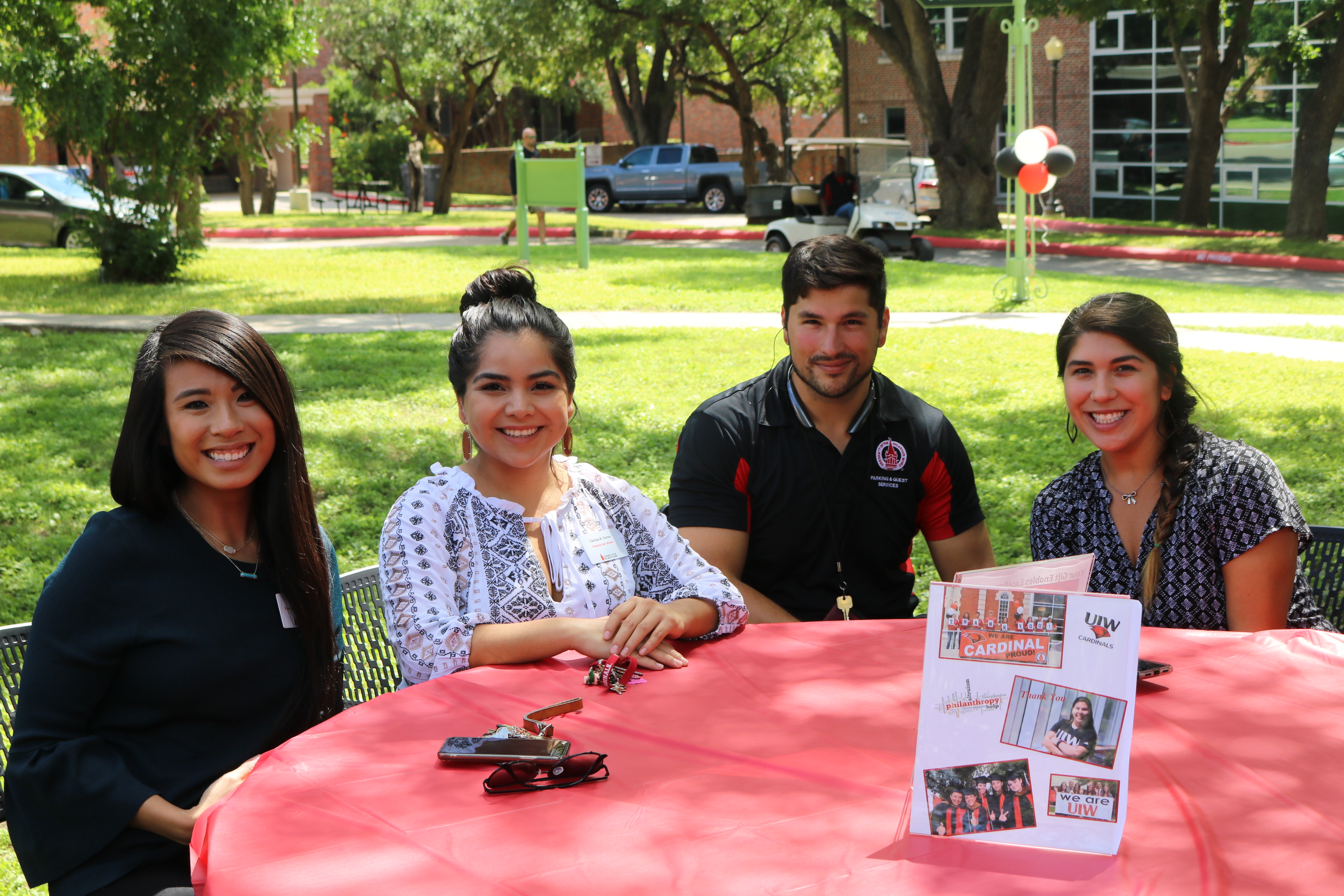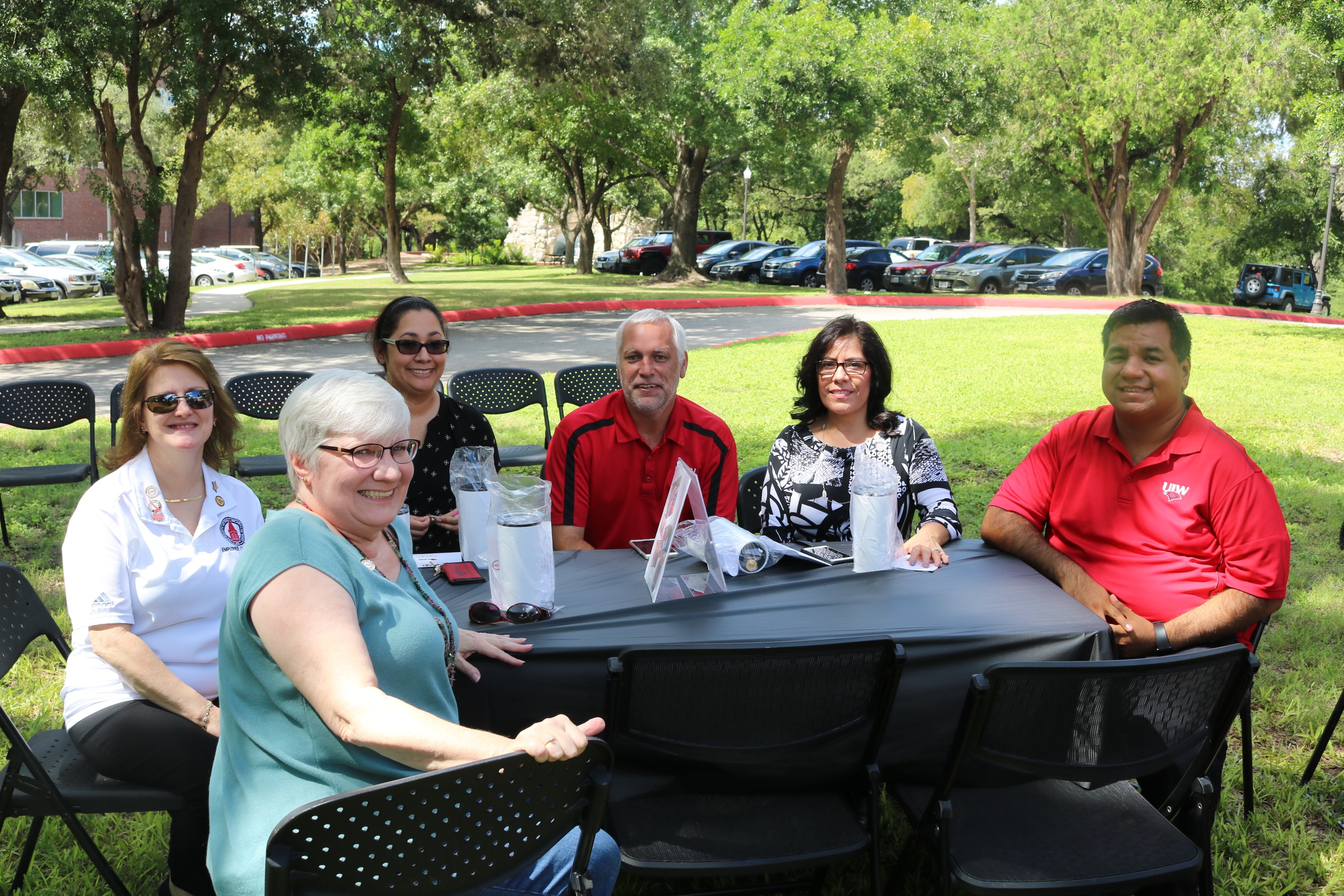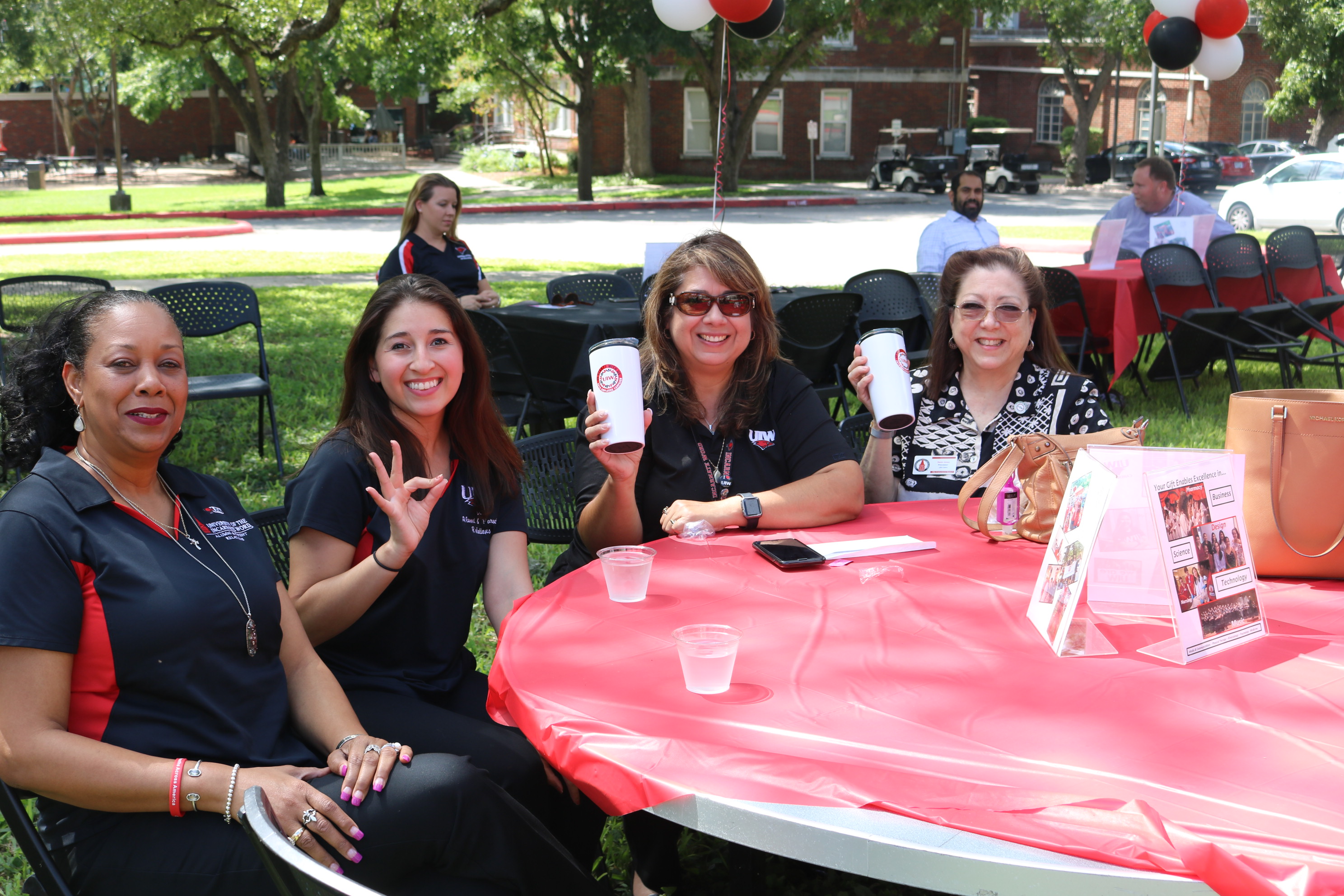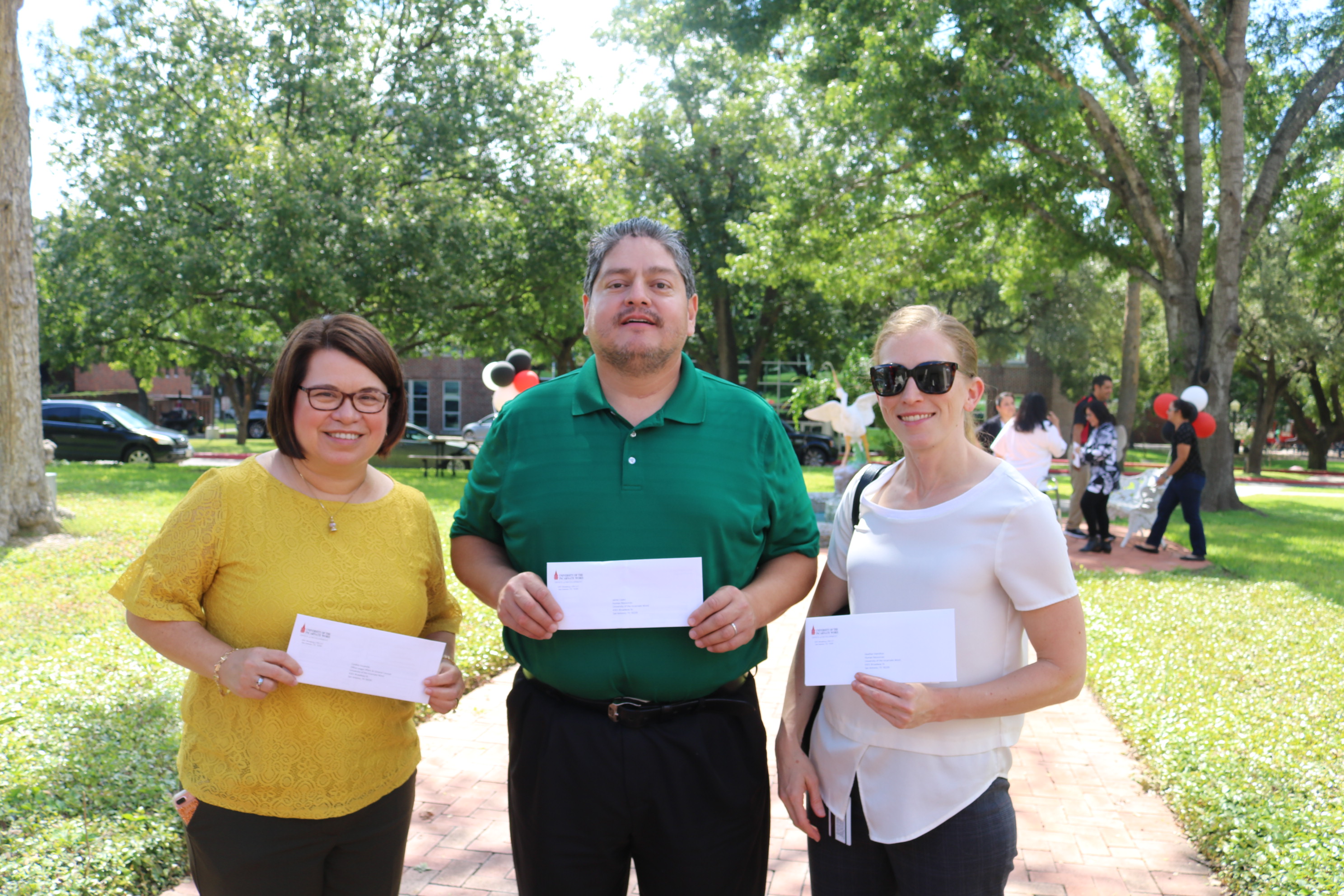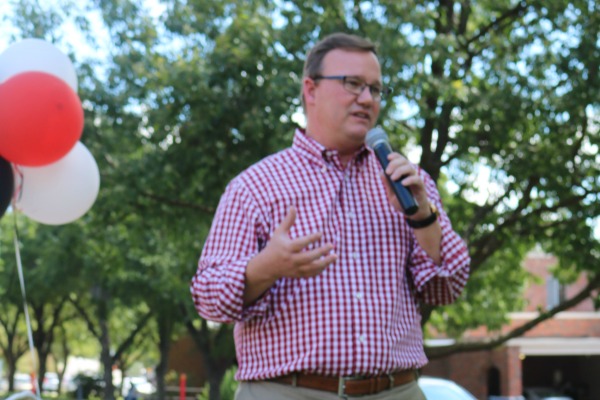 The Cost of Caring
On Thursday, September 20, learners and faculty from the UIW School of Osteopathic Medicine hosted a panel called The Cost of Caring to discuss how witnessing and/or experiencing trauma can impact the medical school experience. 
Pictured from left to right: Michael Walston, Rami Alattar, Kaylyn Snook, Shelby Valero, Dr. Hans C. Bruntmyer, and Dr. Robert C. Allen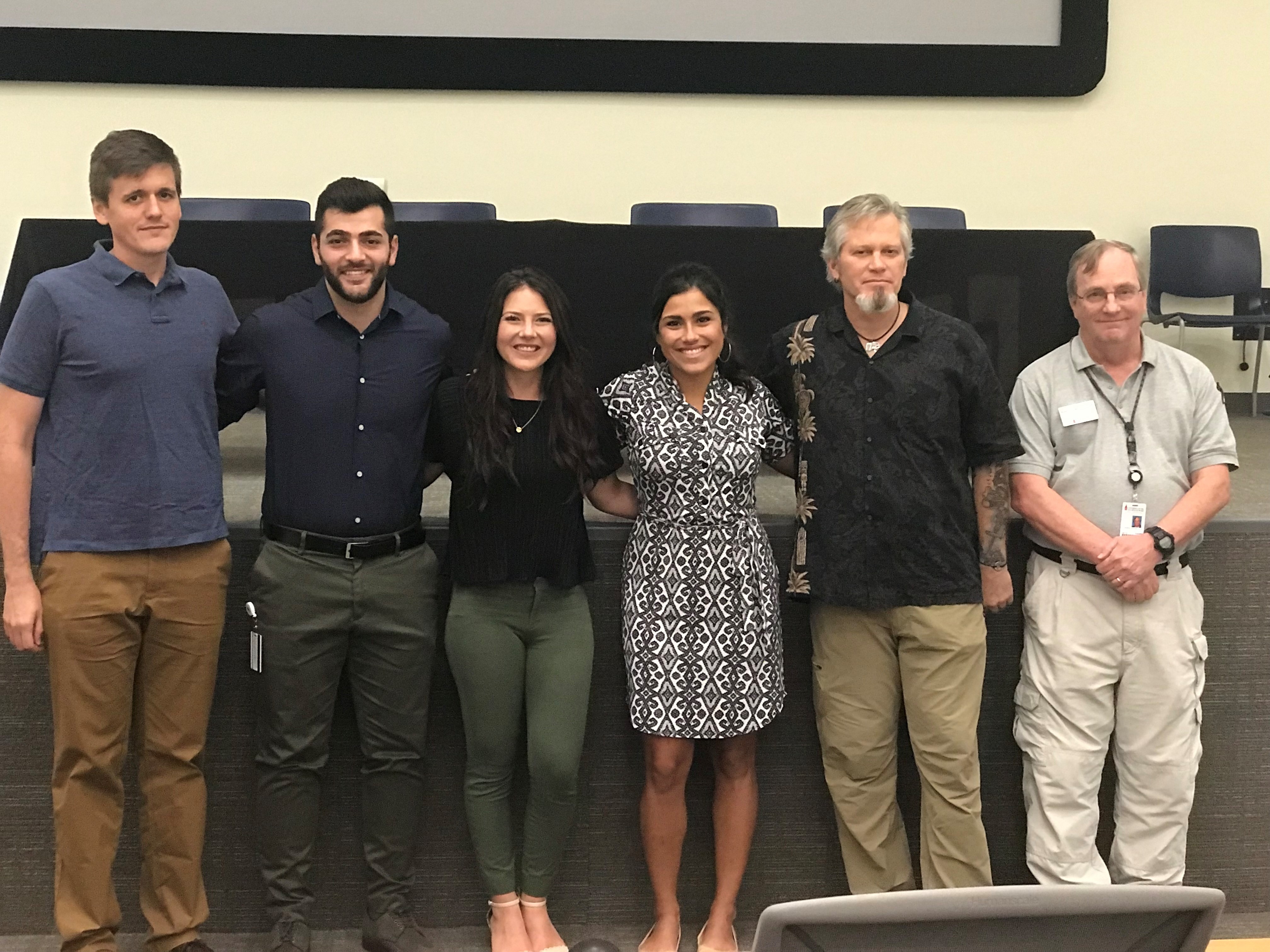 San Antonio Museum Exhibitions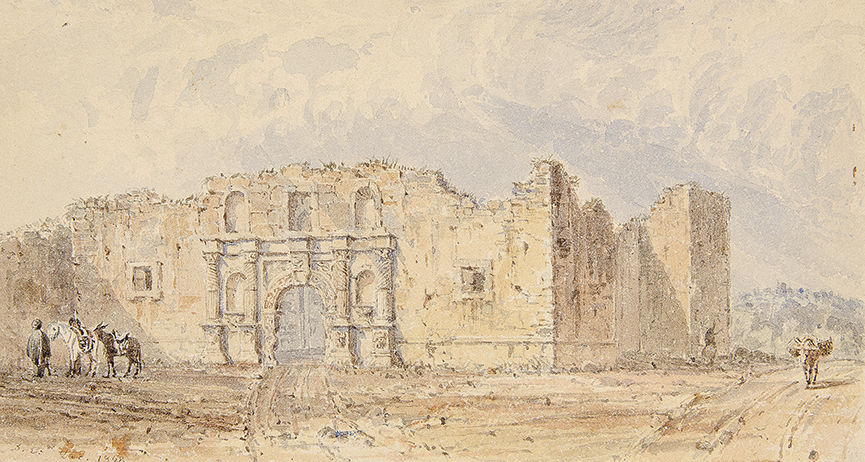 University employees receive free admission to the McNay Art Museum and the San Antonio Museum of Art with their valid UIW ID. Additional fees may apply to exhibitions. For information about UIW employee discounts, contact (210) 829-6019.
San Antonio Museum of Art Current Exhibitions:
Marilyn Lanfear: Material Memory - Through November 11, 2018
McNay Art Museum Current Exhibitions:
Dario Robleto: Ancient Beacons Long for Notice - Through September 23, 2018

Spotlight: San Antonio's K-12 Artists Embrace Georgia O'Keeffe - Through November 4, 2018

Captain Seth Eastman's Journeys with a Sketchbook: The Trip to San Antonio - Through September 30, 2018
---
Faculty Focus
Center for Teaching & Learning: Using Poll Everywhere
UIW now has a site license for Poll Everywhere, a well-known student response system (SRS). These systems allow instructors to pose questions to a class and students to respond individually using their phones or other devices, thus increasing two-way communication. Participants in each session will participate in a poll, see how a poll is created, and discuss good practices in using student response systems for low-stakes assessment. Please bring a digital device. Several sessions will be held throughout the semester, the first on Tuesday, September 25 at noon in AD 212. Register here.
Athletics News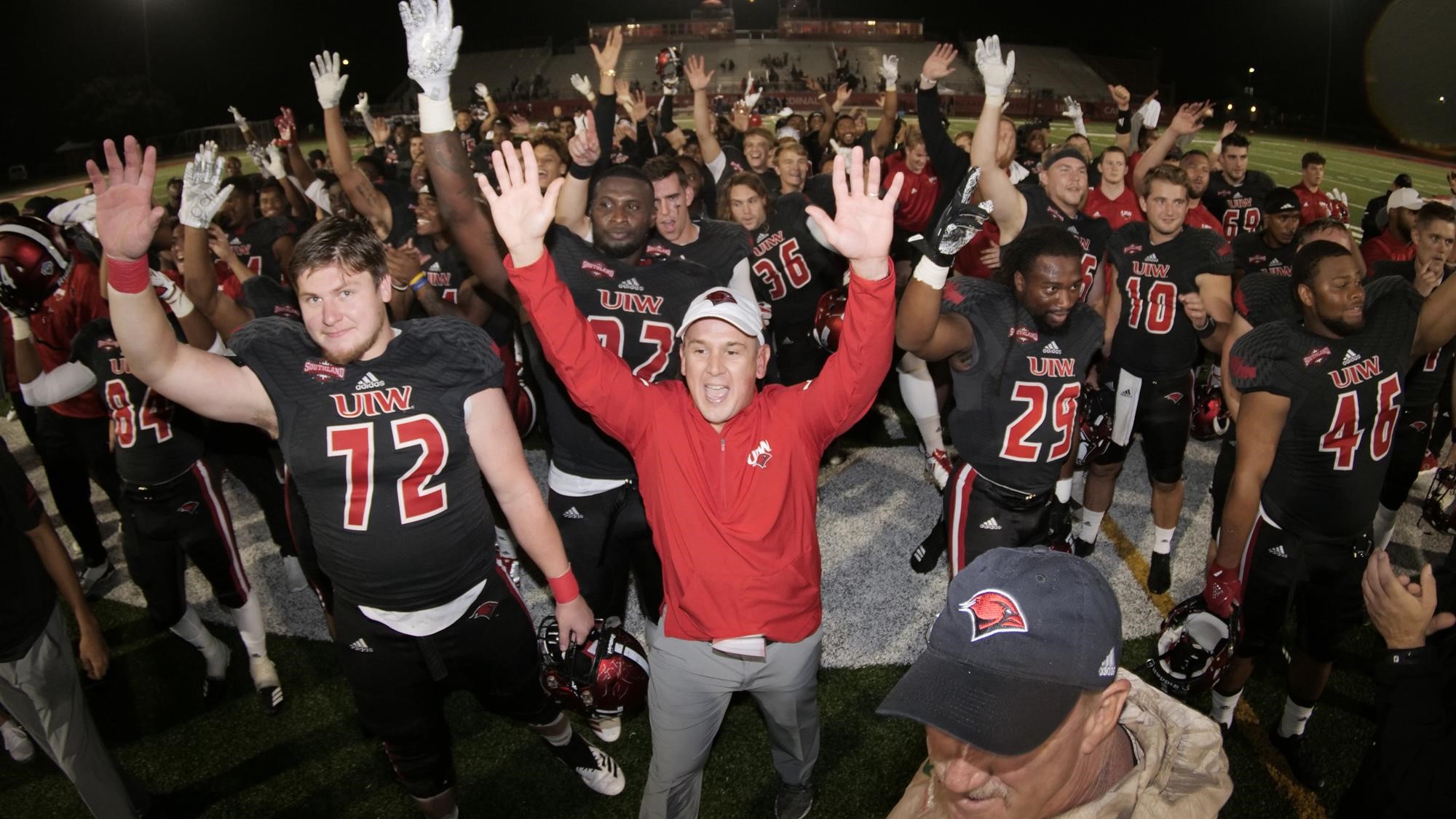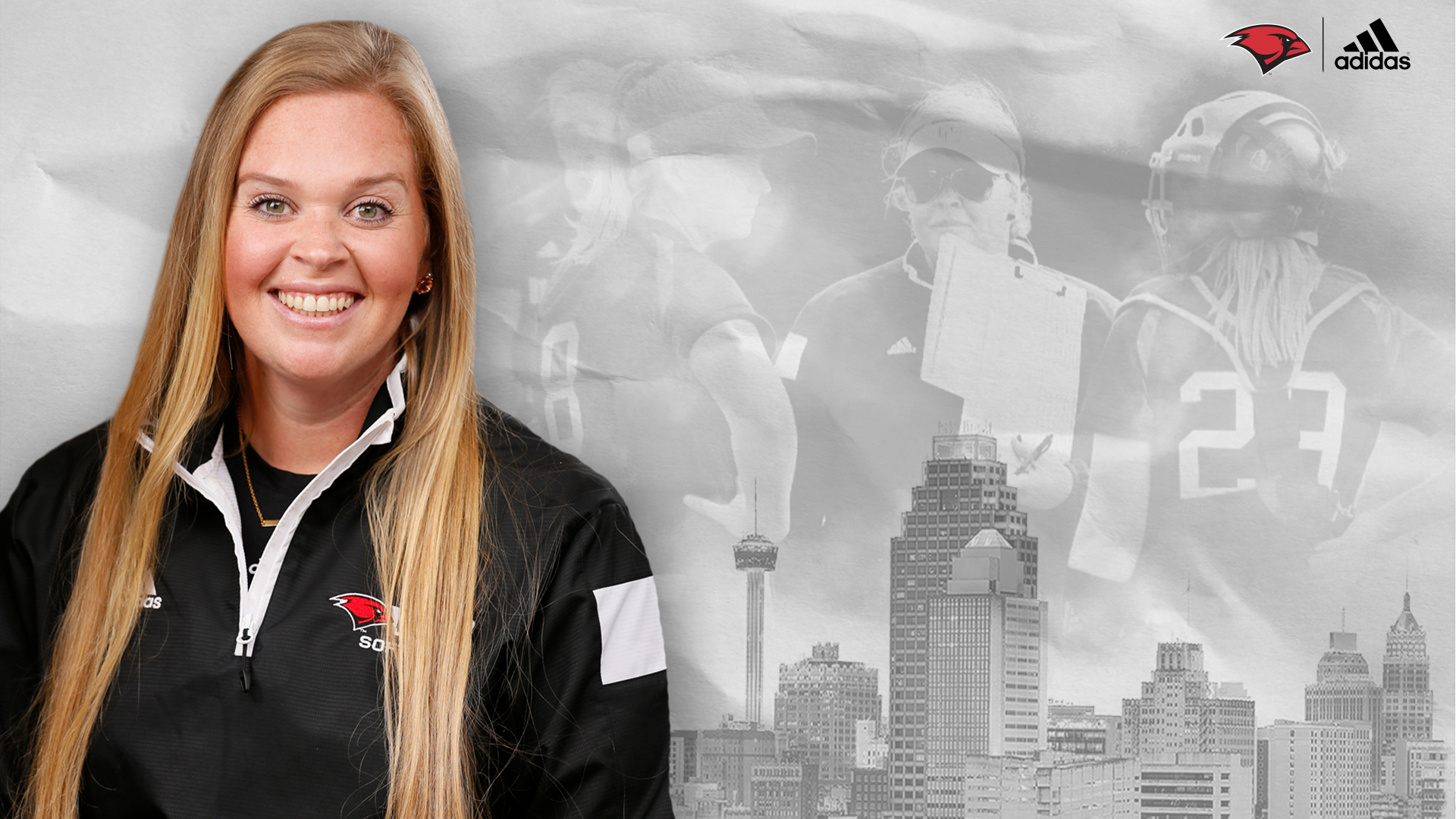 Athletics 2017-18 Annual Report
The athletics department has released its 2017-18 Annual Report. Highlights of the 2017-18 academic year include:
Cardinals completed 5,500 service hours impacting 141 organizations across the San Antonio area.
105 Cardinals earned diplomas.
12 student-athletes earned 17 All-American honors.
Men's tennis won the first Southland Conference championship in department history.
Seven cardinals earned student-athlete of the year awards.
Tommy Law (men's diving) and Jonas Andersson (men's tennis) earned coach of the year honors from their team's respective conferences.
New field turf, with camouflaged end zones, installed in Gayle and Tom Benson Stadium; Methodist Healthcare System and Metropolitan Methodist Hospital donated $250,000 towards installation.
For the full annual report, click here.


Cardinal Football Season Tickets Now Available

Another football season is here, and it promises to be an exciting one with new head football coach Eric Morris. Coach Morris has put together a great staff and is bringing an exciting style of offense to the program.
Each faculty/staff member receives one free general admission ticket by swiping their ID at the entrance, and additional season tickets can be purchased for as little as $37.50. Reserved seats are also available for just $75 for faculty/staff. With payroll deduction available, purchasing season tickets has never been easier.
Thank you for the support you have given our football program over the past nine years. We look forward to seeing you and your families at many games this season. Buy your season tickets early and be part of the excitement.
For more information contact Adam McKenzie at amckenzi@uiwtx.edu or Alma Lara at aylara@uiwtx.edu.
Fall Hitting Academy
To register, please contact Coach Luevanos at CardinalBaseball@uiwtx.edu.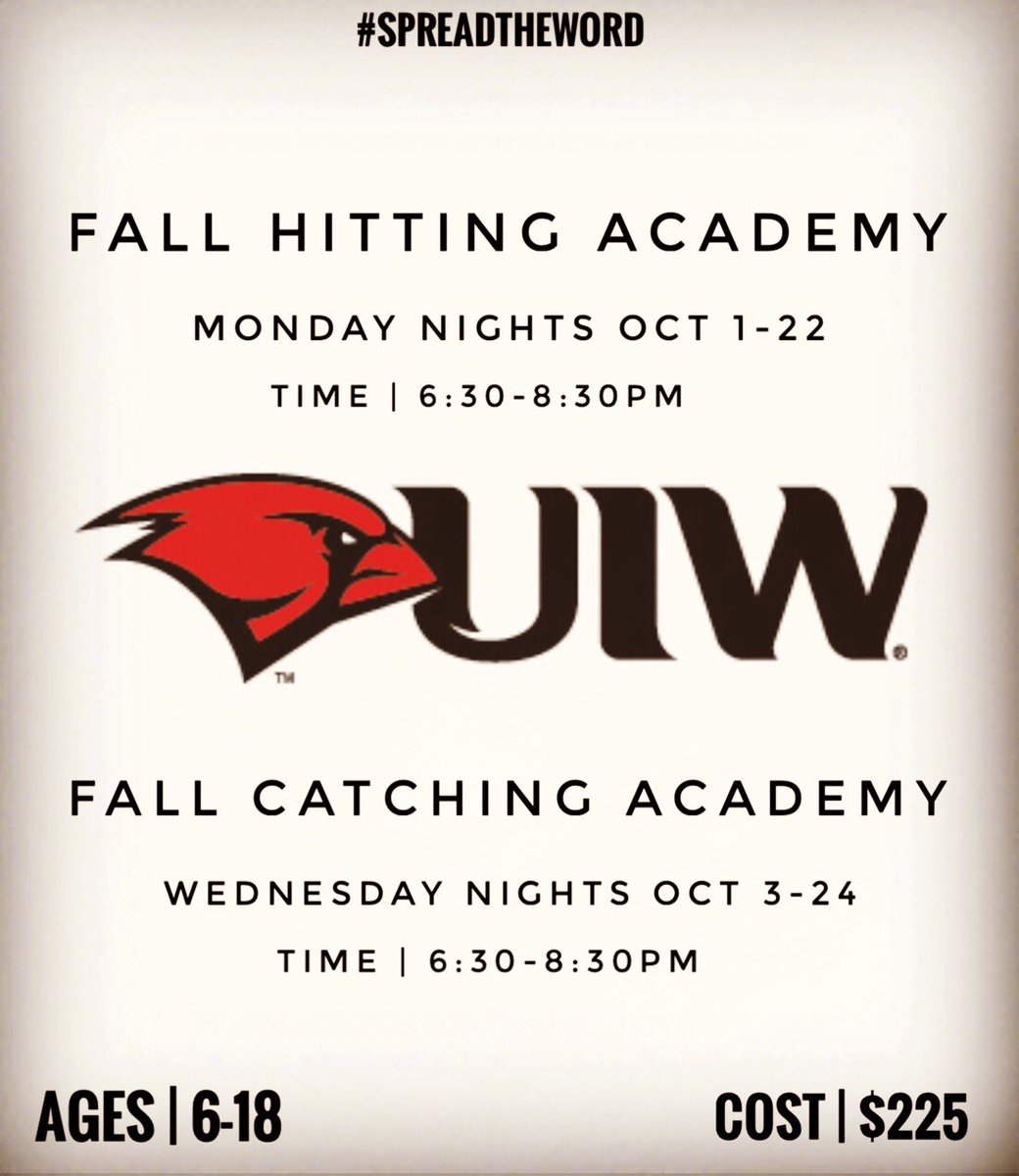 ---
Miscellaneous
Register to Vote!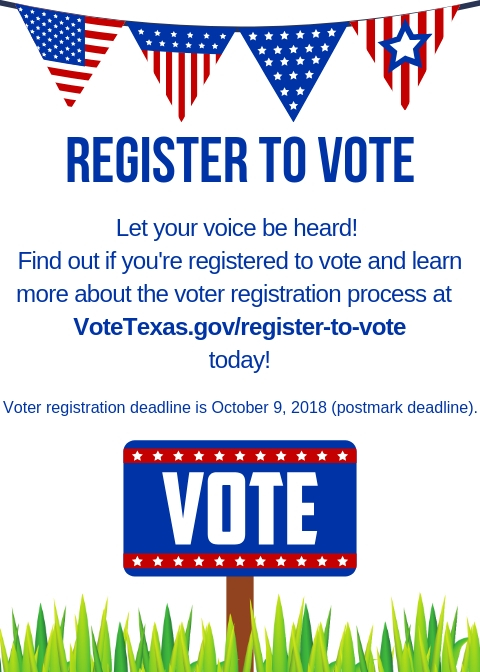 Fall Campus Dining Hours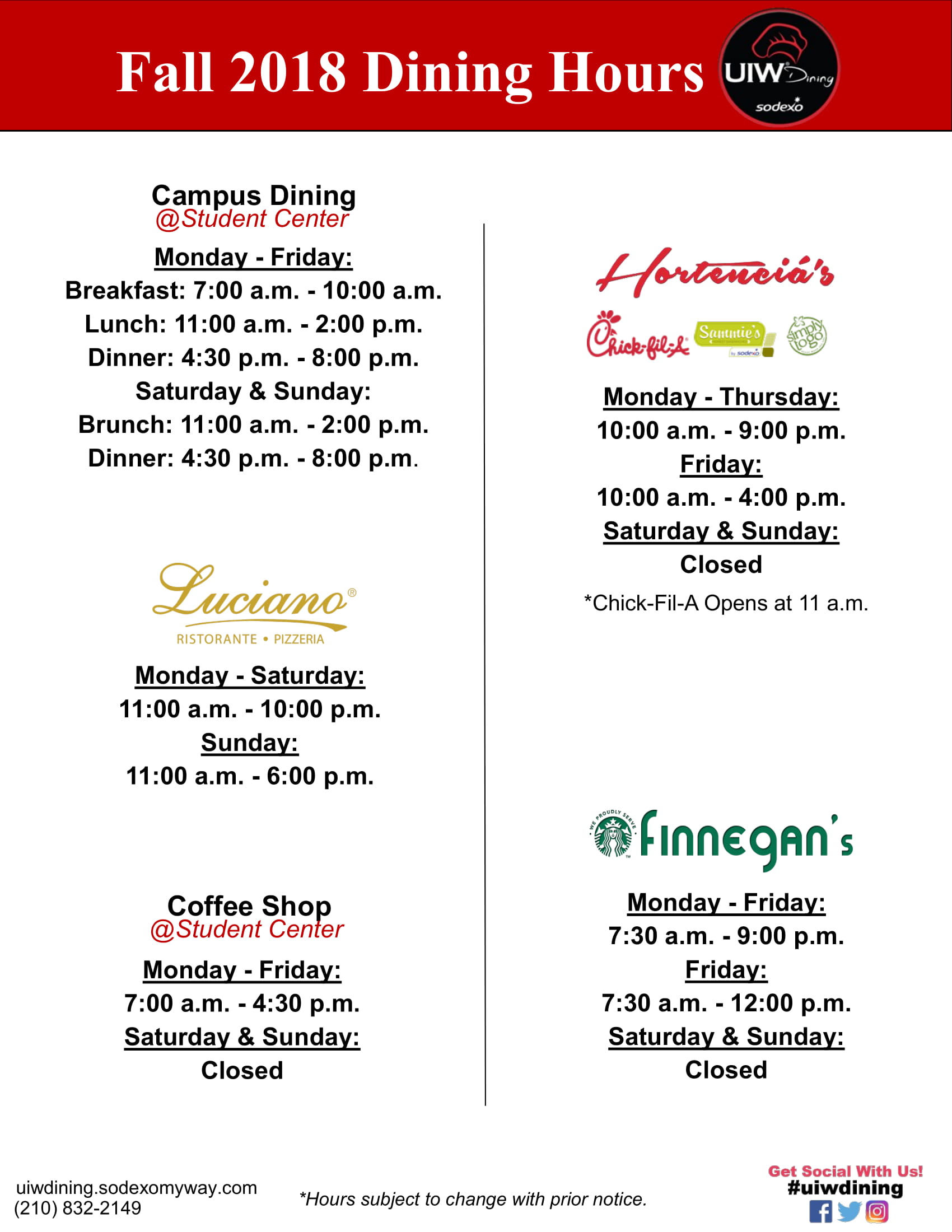 Faculty and Staff Meal Plans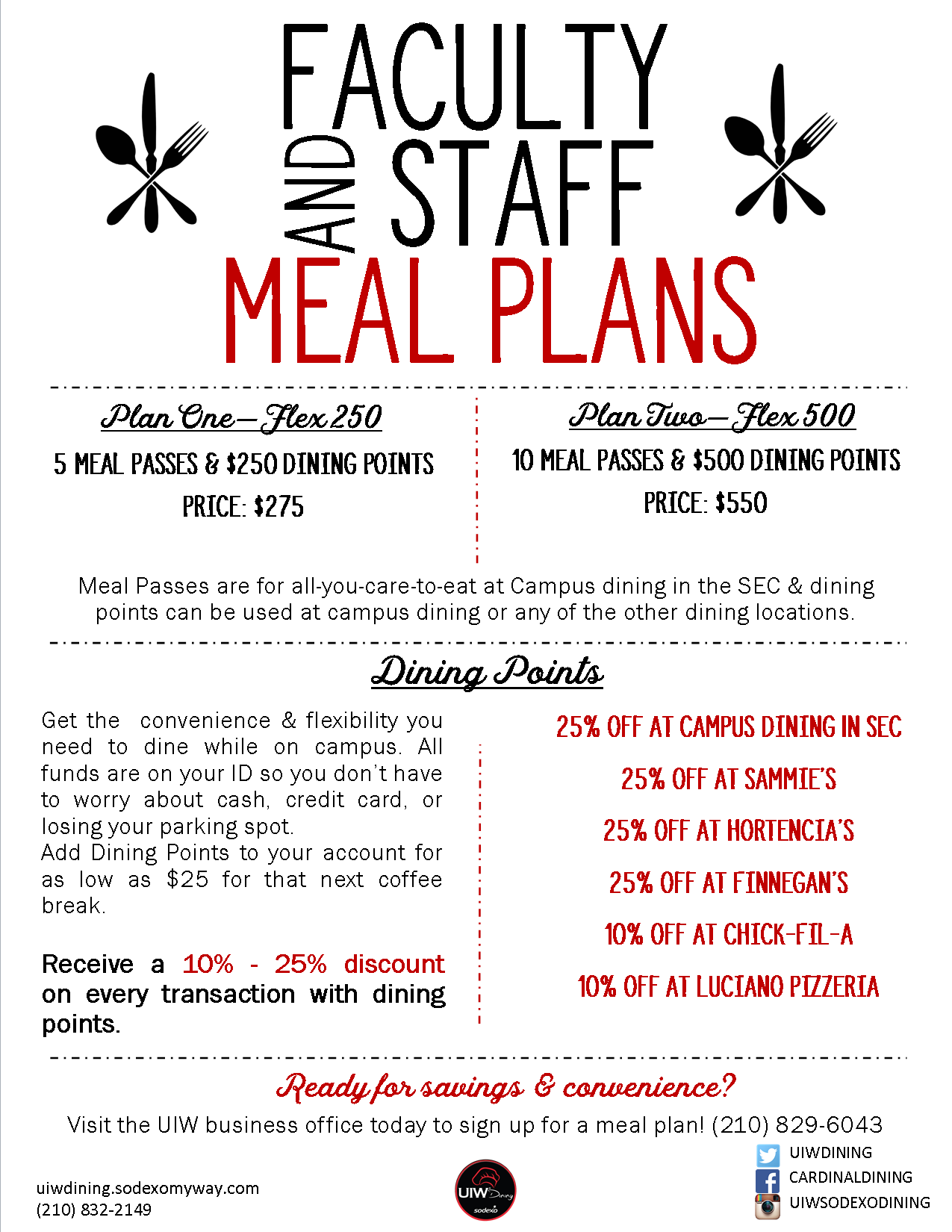 The University of the Incarnate Word provides reasonable accommodation with adequate notice. To request disability accommodation for events listed in this newsletter, visit www.uiw.edu/ada.