The Word E-News Archive
Photo of the Week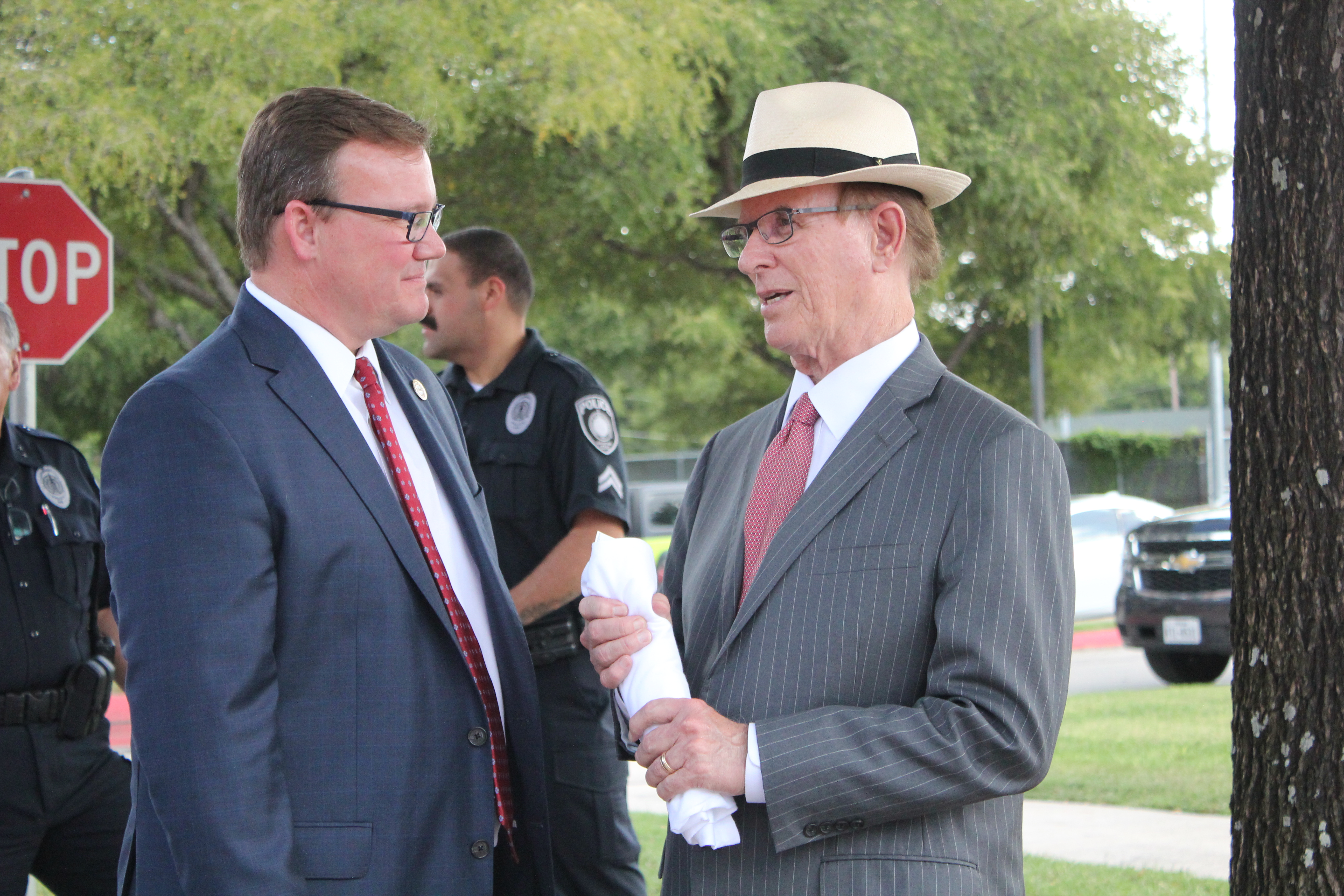 National Night Out on the UIW campus took place on Tuesday, Oct. 2. Students, faculty and staff enjoyed t-shirts, food, music, giveaways, games and interactive participation for prizes at every booth! Thank you to all who made this event a success and to those who work to keep us safe each and every day! Pictured above are Dr. Thomas Evans and Judge Nelson Wolff, taking part in the evening's festivities. 


Our Lady's Chapel Services
All are welcome.
Noon Mass, Monday – Friday 
Sunday Mass at 10:30 a.m. and 8 p.m.
Sacrament of Reconciliation, 11:30 a.m. Fridays or by appointment with Fr. Tom Dymowski, O.SS.T. at
(210) 829-3131 or dymowski@uiwtx.edu.    
BEREAVEMENT
Our thoughts and prayers are with:
Denise Meredith-Clark & family on the recent loss of her husband, Edward Joseph Devine (MSN '92).

Edward Leos (BA '93, Former Board of Trustees, Former Alumni Board President) & family on the recent loss of his father, Reynaldo "Rey" Leos.

Dr. Holly DiLeo (Assistant Professor, School of Nursing & Health Professions) and family on the recent loss of her father, Dr. Bradley G. Showalter. Funeral arrangements for Dr. Showalter are as follows:

Funeral Home: Long Funeral Home - 920 Central Ave., Connersville, Indiana, 47331

Arrangements: Viewing on Friday, Oct. 5 from 5 - 7 p.m. Service on Saturday, Oct. 6 at 11 a.m.
---
Events      
The Word Lived in the Past: A Promise for the Future
Today is the last day to enjoy this special exhibit. The
University of
the
Incarnate
Word
takes a glance at its
past.
The
Sisters of Charity of
the
Incarnate
Word
arrived
in
San Antonio
in
1869 responding to a call to help those suffering from a yellow fever epidemic. Three young Sisters set up a clinic that would become Santa Rosa Hospital. Next,
they took up
the
challenge of an orphanage and
then a school which
in
time evolved into
The
College and Academy of
the
Incarnate
Word. This mission of
the
Sisters – and
their successors – continues at UIW today, with a promise for
the
future. The
exhibit will be on display in
the
Kelso Art Center/Condos Student Gallery.
The Ettling Center for Civic Leadership & Sustainability October Events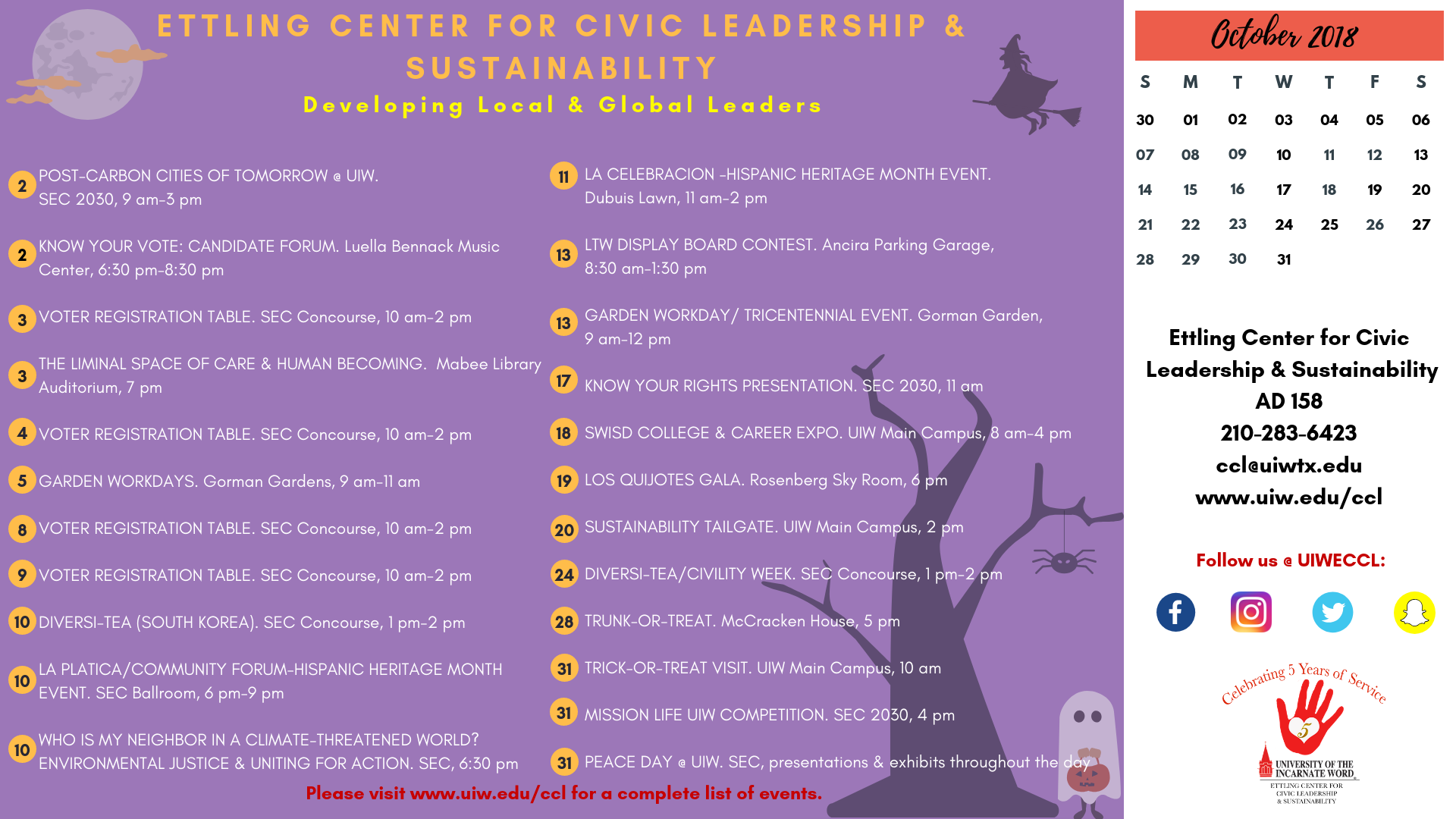 Hispanic Heritage Month Events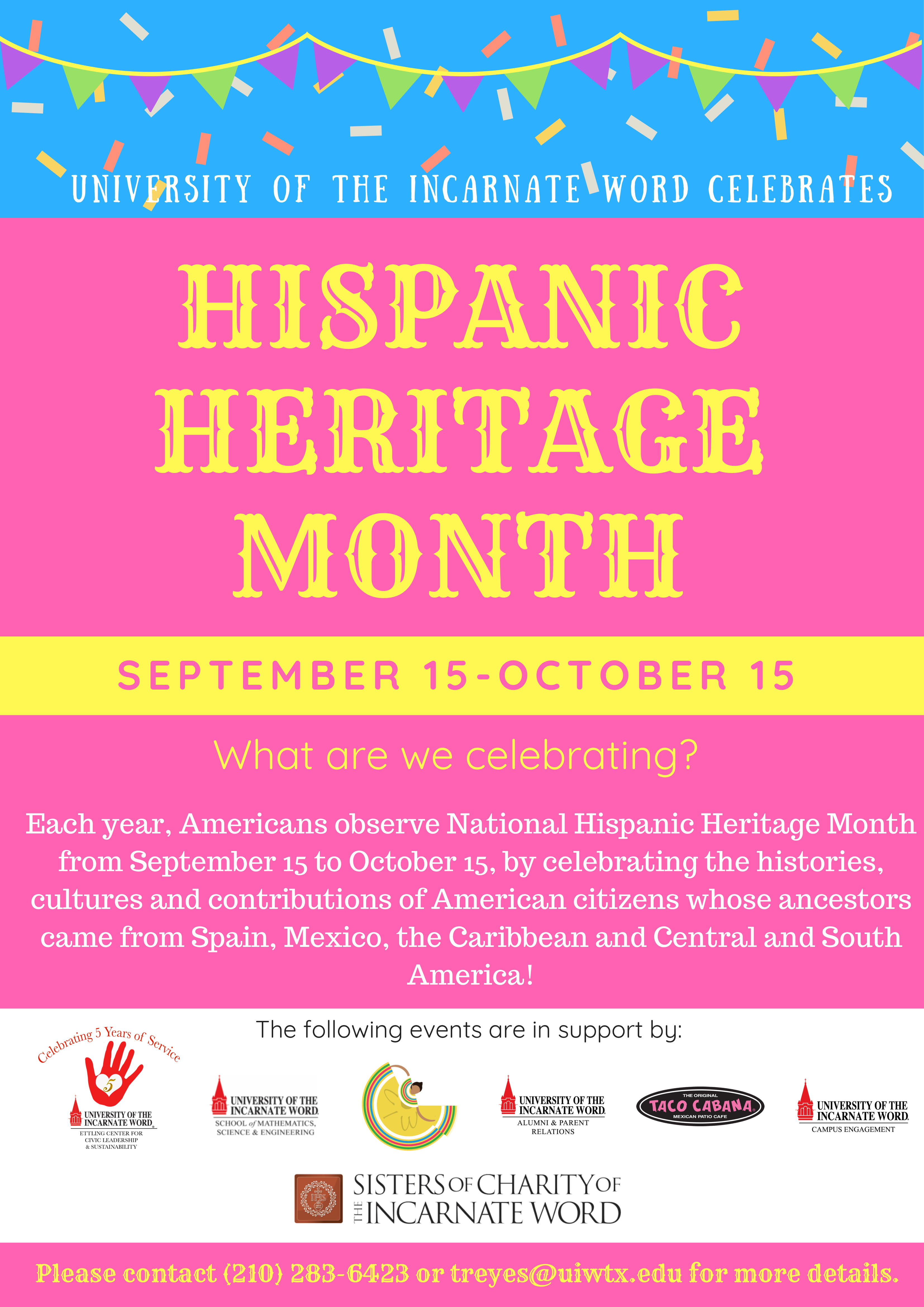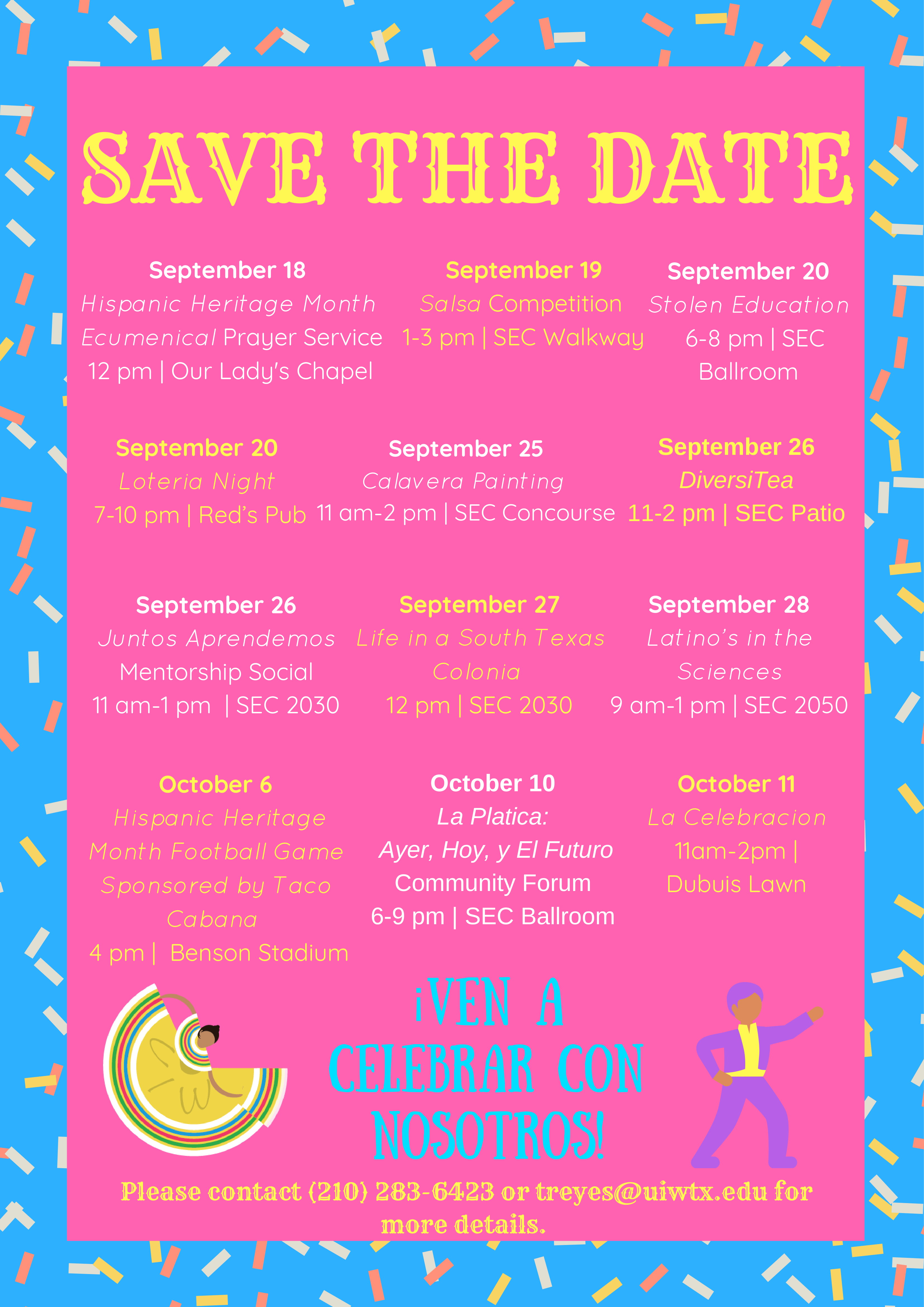 Heritage Reunion at UIW SOM - Official Tricentennial Event
In late 2017, Dr. Robyn Madson, Dean of the University of the Incarnate Word's School of Osteopathic Medicine was asked to consider a way for UIWSOM to participate in the year-long 300th Anniversary celebration of the City of San Antonio. Dr. Madson considered what a privilege it is for the school to be situated on such a historic campus and couldn't think of a better way to honor the people who once worked at Brooks and the amazing contributions they made to our country, state and the City of San Antonio than by hosting a heritage reunion. This event will feature guided tours of the KBRWyle Labs and the School of Osteopathic Medicine facilities, hosted by KBRWyle's leadership and current UIWSOM medical students and faculty, a screening of the 1927 movie "Wings" and episodes from the documentary film "The Story of Brooks" (introduced by the film's creator and Brooks Historian) and much more! Join the UIW School of Osteopathic Medicine for this special event on Saturday, October 13! For more information, please contact Rachel Bingham at rbingham@uiwtx.edu.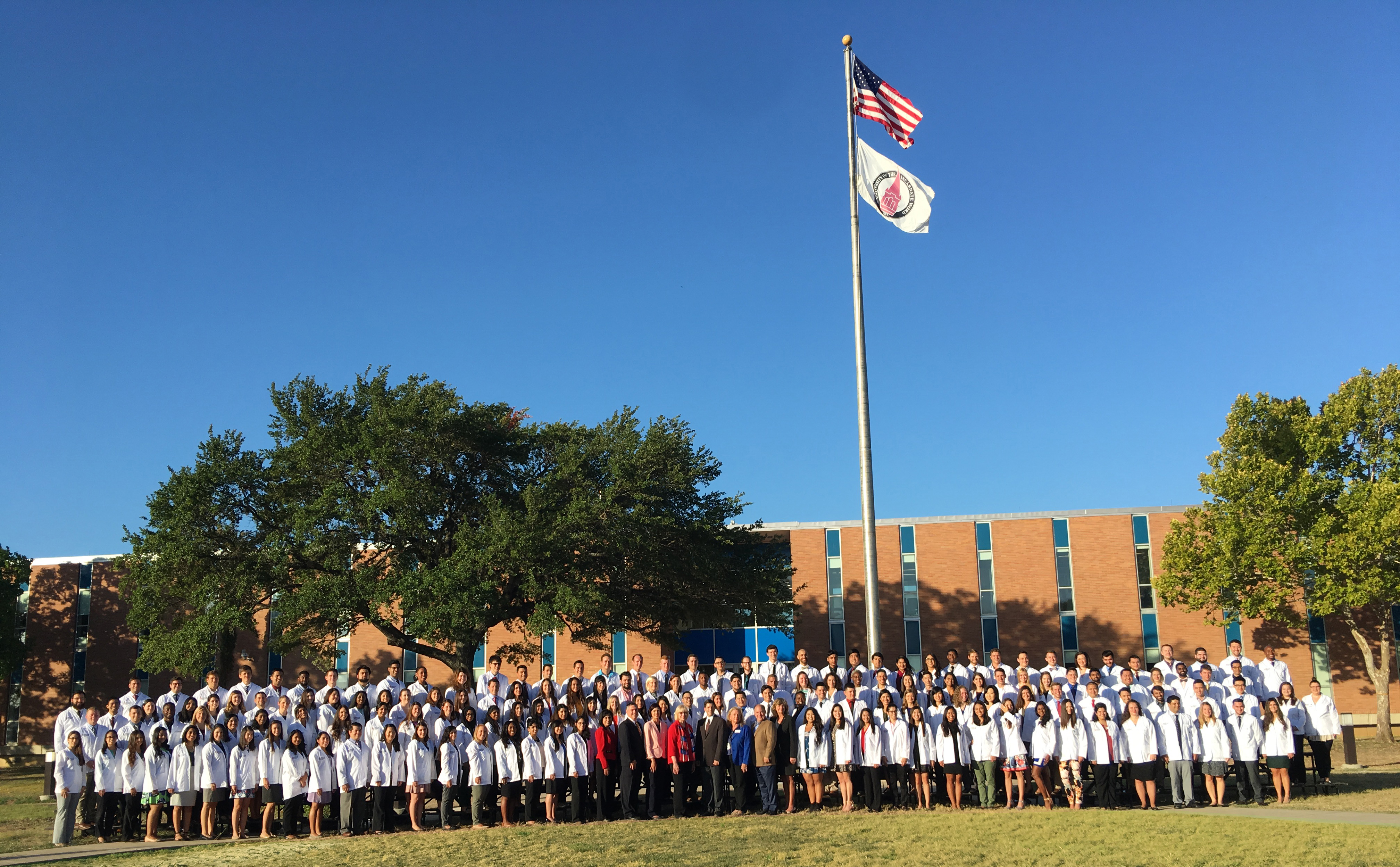 Dining in the Dark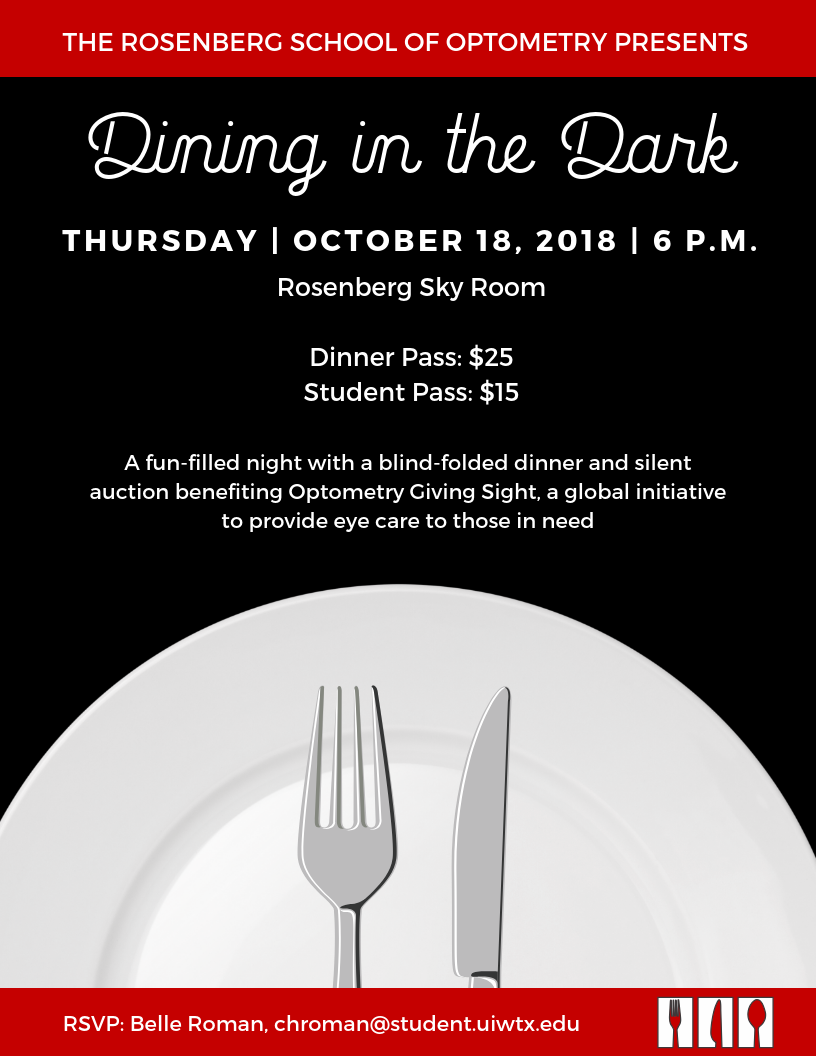 Quijotes of San Antonio 2nd Annual Fundraising Dinner & Dance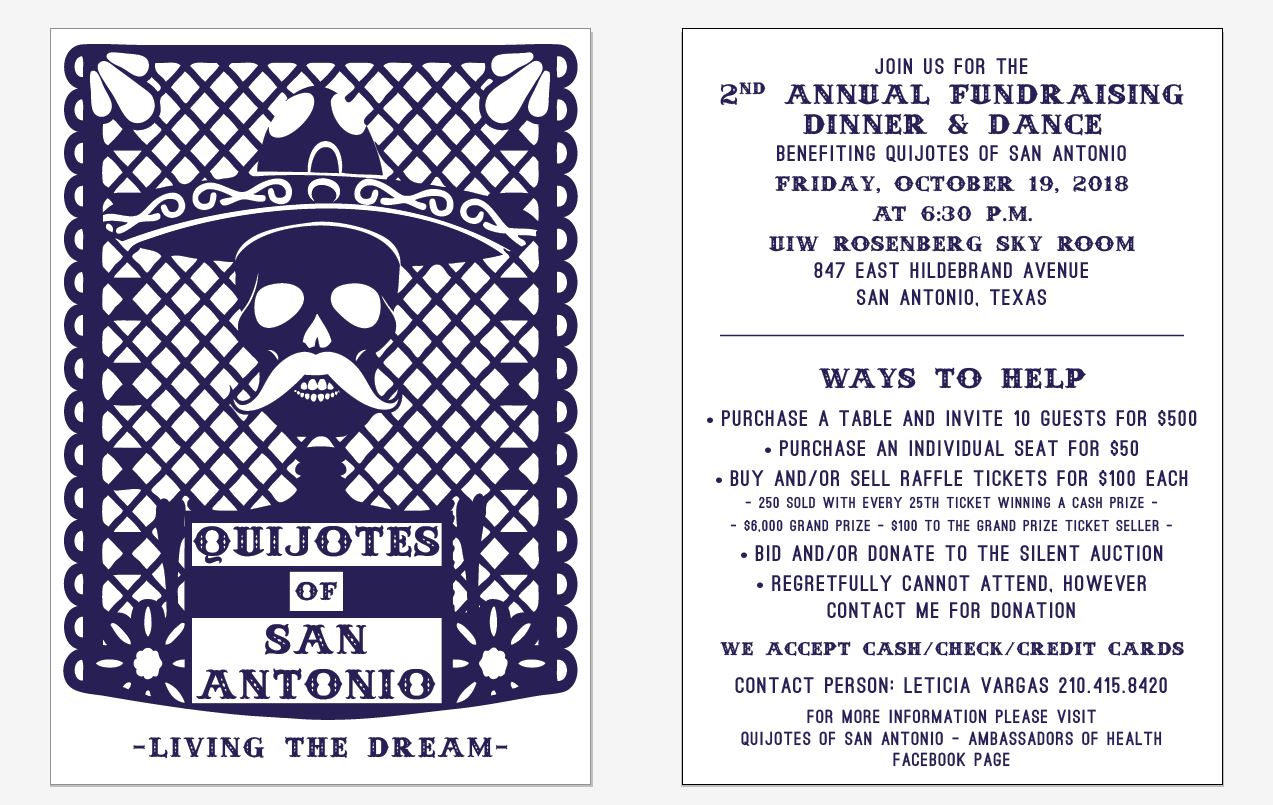 UIW Retirement Week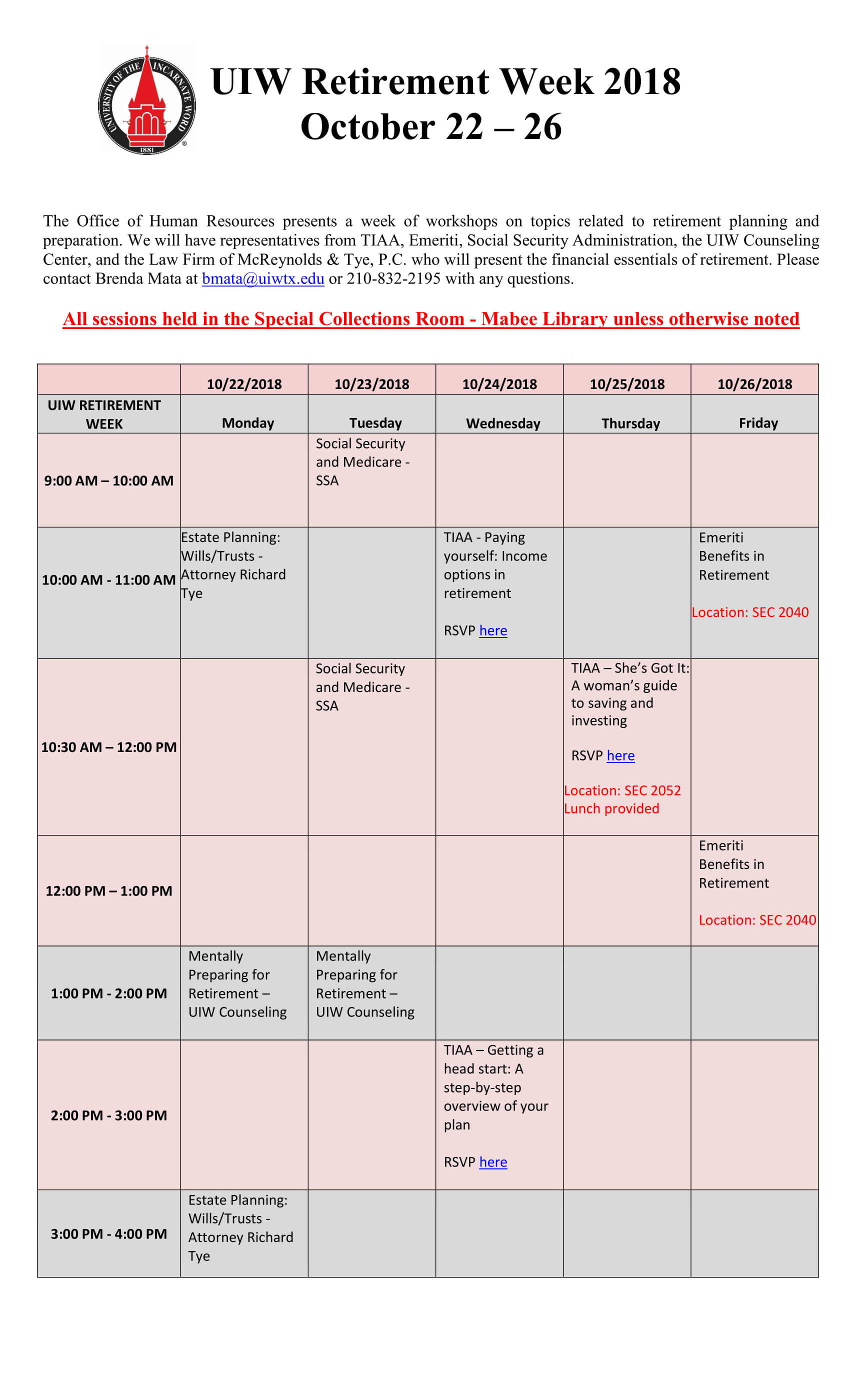 Seddon Recital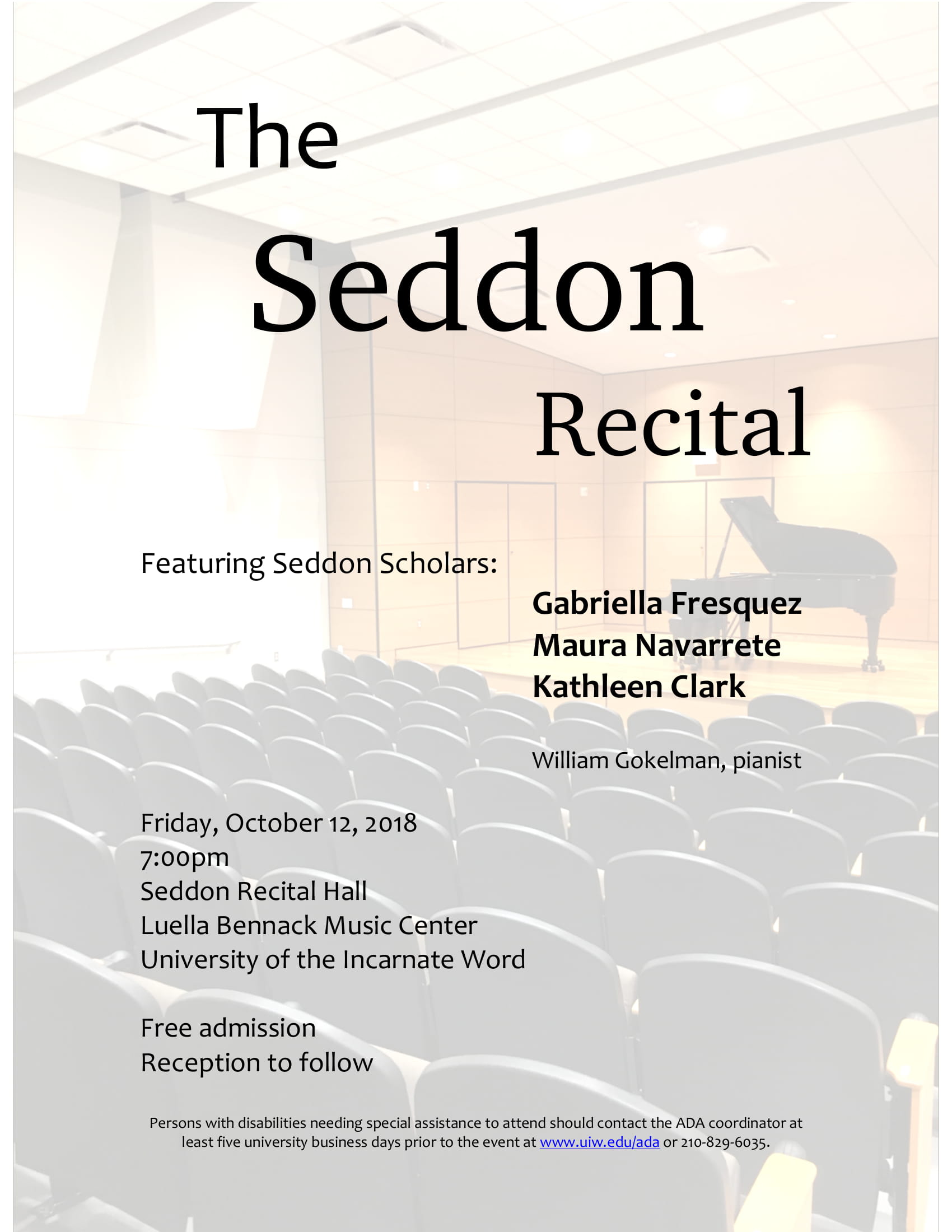 ---
Community News

Blackboard Gurus
UIW faculty attended a Blackboard Users group meeting on Friday, Sept. 28.  The new class of Blackboard Gurus received their official Guru door plaques and polo shirts.  Pictured below are Technology Training Coordinator, Terry Peak, Joanne Fazio-Gosser, Heather Barton-Weston and Brittanie Lockard.  Gurus attend a 2-week seminar on advanced teaching techniques using Blackboard.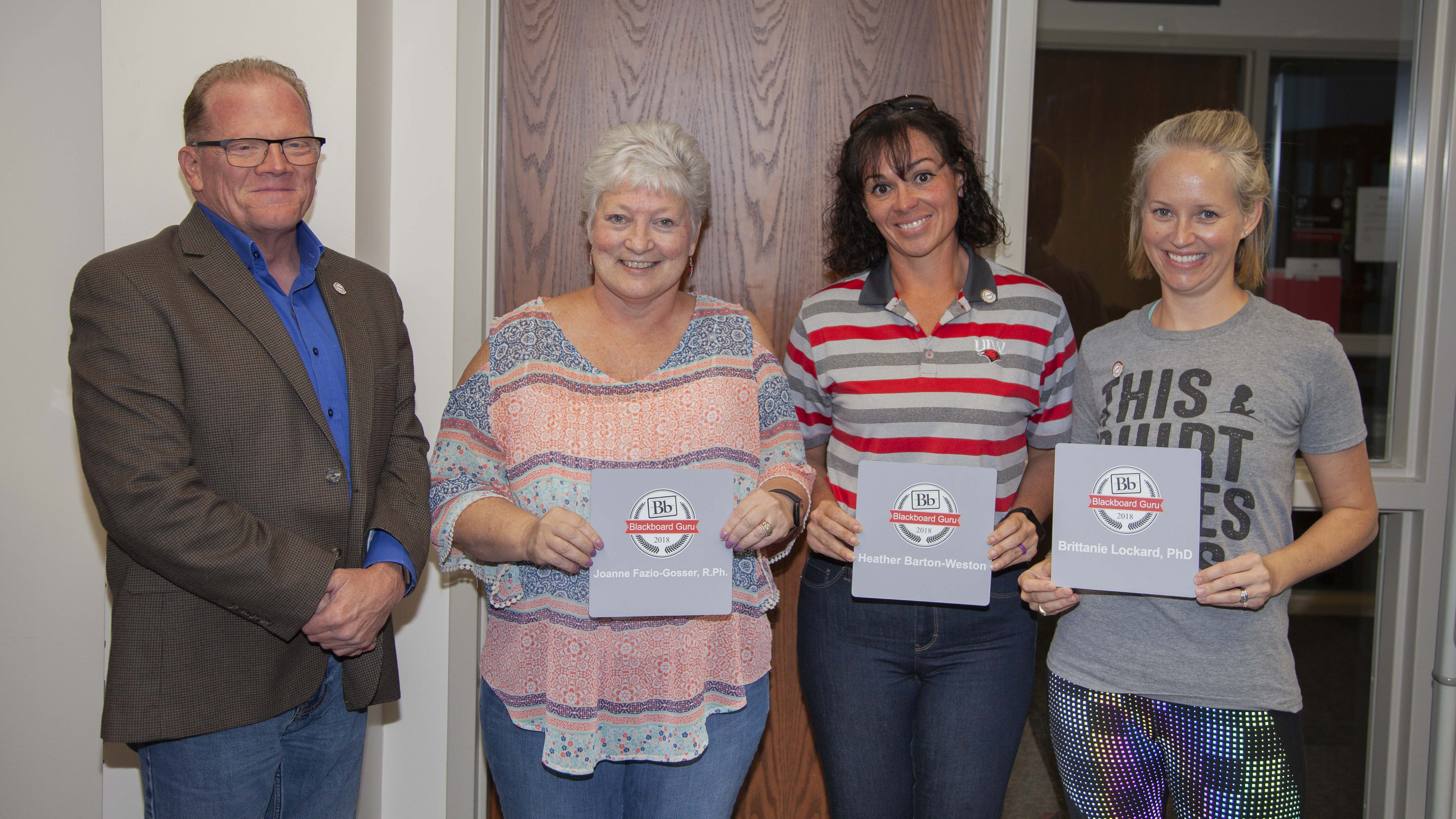 Low Vision Resource Center Fundraiser
On Saturday, Sept. 29, the Low Vision Optometry Department, faculty and students from the Low Vision Club went out to support the Low Vision Resource Center's fundraising event. This non-profit organization has been supporting low vision consumers in San Antonio for over 20 years, providing access to the written word for those who are blind, visually or print impaired.
Pictured below are Low Vision Rehabilitation class officers, Associate Dean of Faculty Affairs, William Miller and Dean of the Rosenberg School of Optometry, Dr. Timothy Wingert.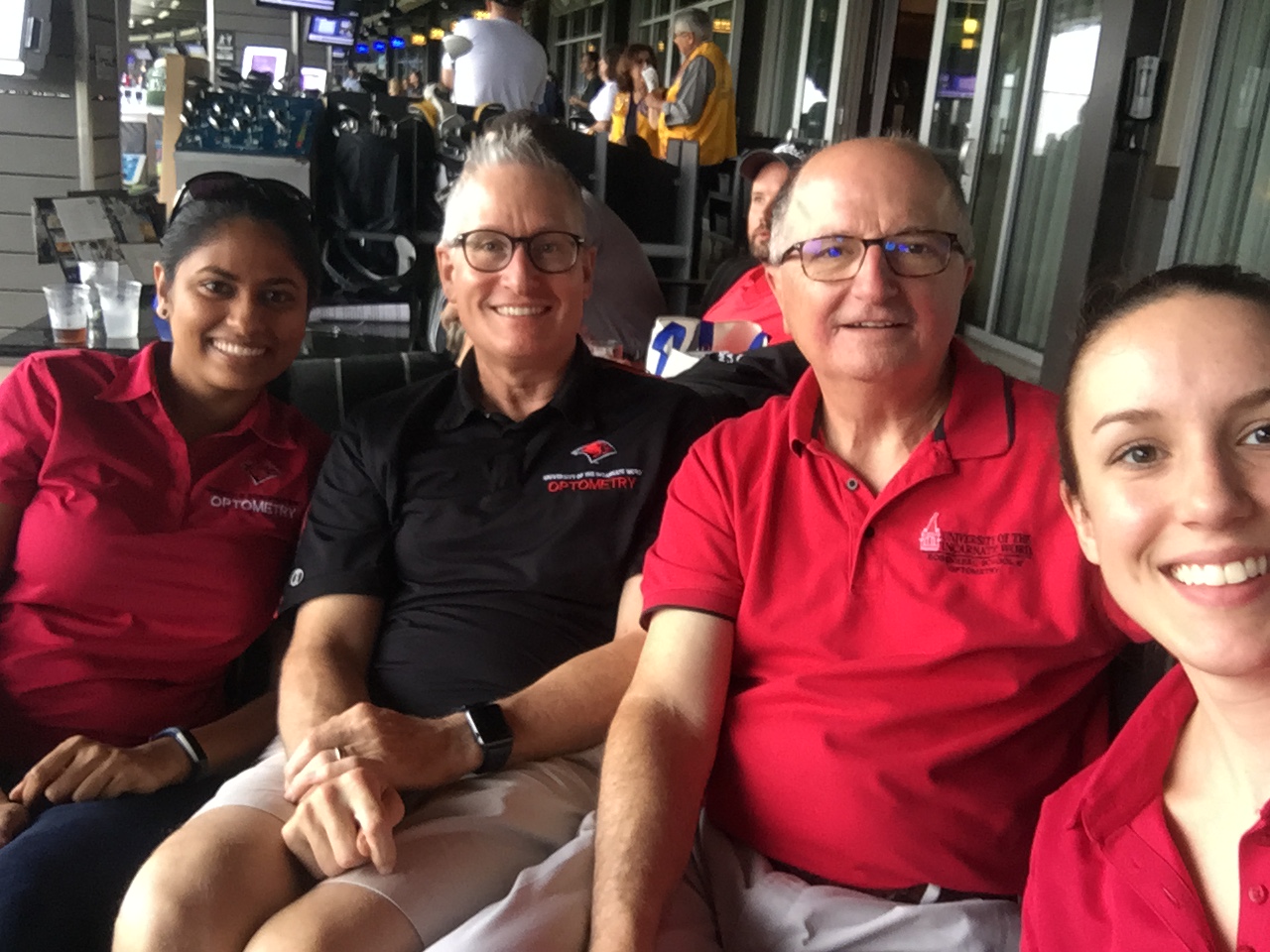 Texas Educational Theatre Association
From Wednesday, Sept. 26 - Saturday, Sept. 29, UIW Theatre Arts faculty members, Mark Stringham and Christopher McCollum attended the Texas Educational Theatre Association conference in Dallas, TX. UIW Theatre Arts majors Candice de la Rosa, Madeline Hamby and Celeste Lozano, joined them in promoting UIW and recruiting new students.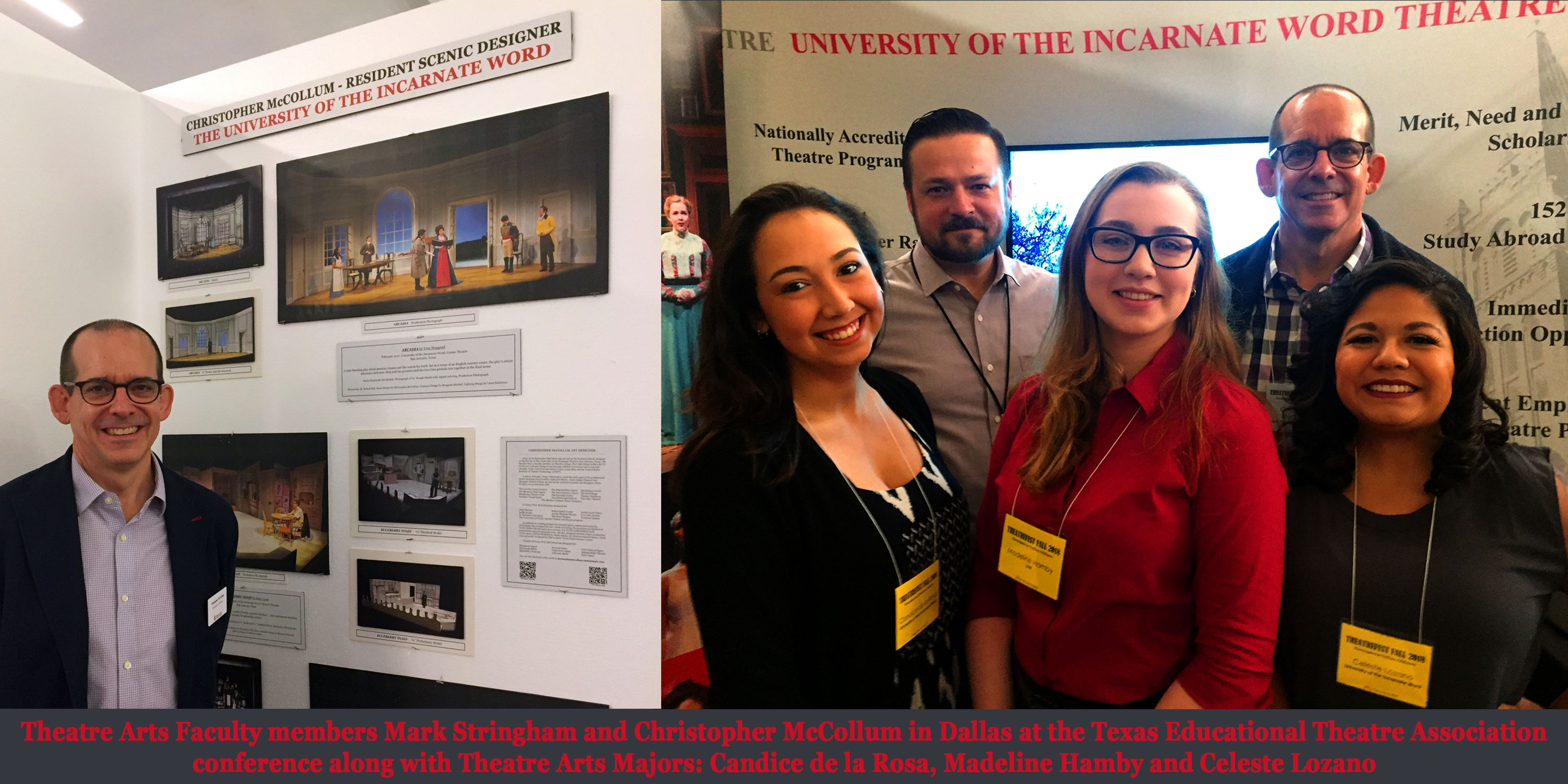 New Employee Orientation
Human Resources hosted New Employee Orientation on Monday, Oct. 1 and would like to welcome these Cardinals to the nest!
From left to right: Angelica Velasquez, Administrative Assistant to Dean of Libraries, Jessica Cevallos, Fleet Coordinator, Jill Stephens, Associate Registrar for Technology, Jill Petter, Director of Clinical Rotations.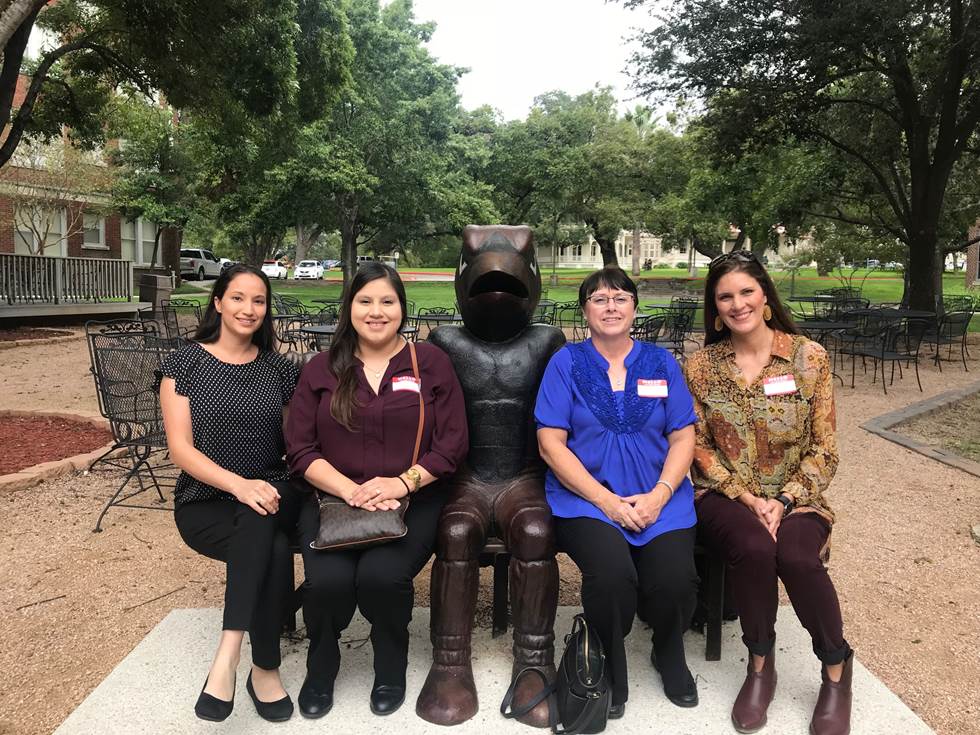 Melissa Gonzales Dissertation Defense
Melissa Gonzales presented a public defense of her dissertation on Tuesday, Oct. 2 in the Mabee Library Special Collections Room. The title of Melissa's dissertation was K-12 Campus Communication: Insiders' View from the Southwest. Her dissertation committee was chaired by Dr. Sandra Guzman Foster.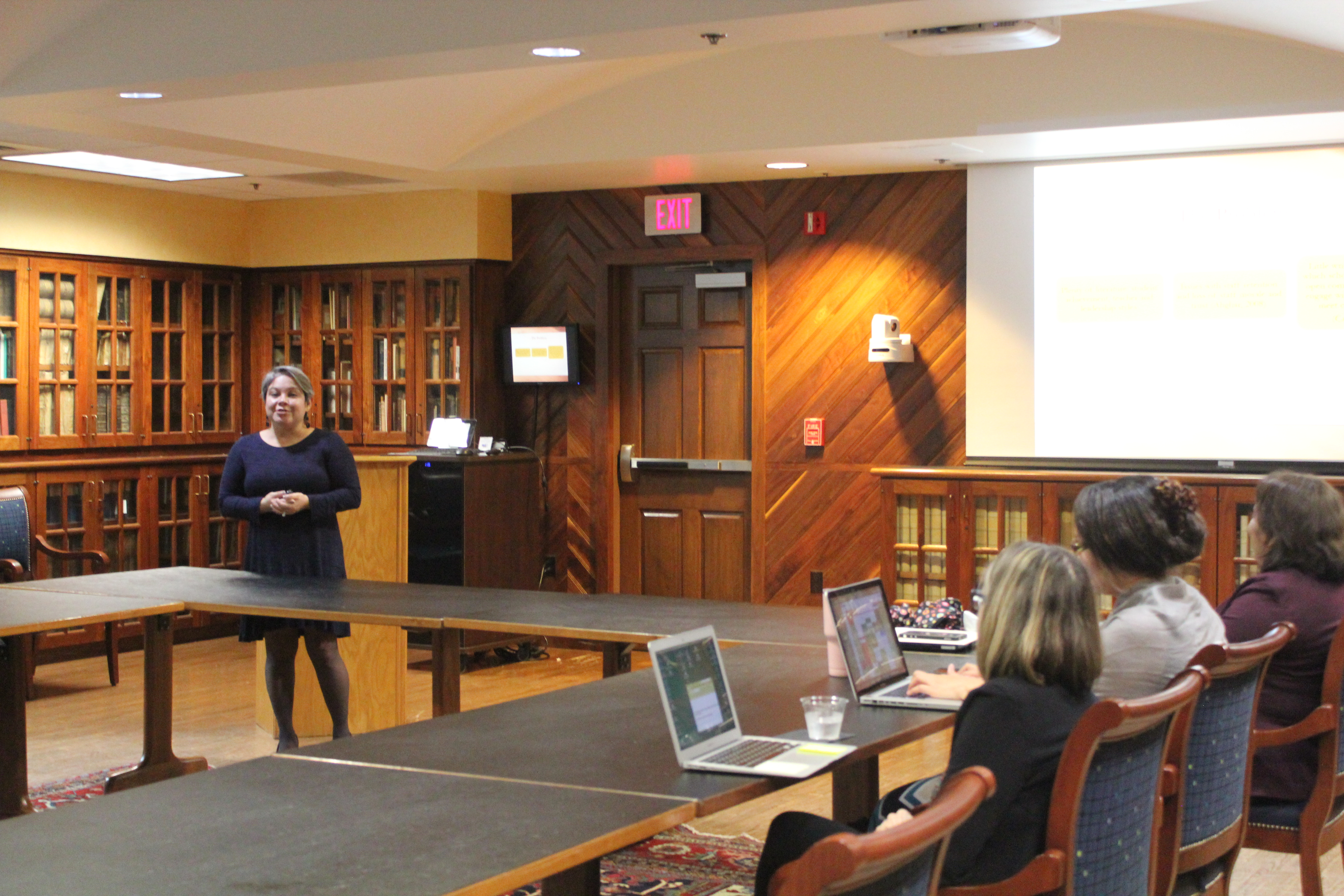 National Night Out 2018 at UIW
National Night Out on the UIW campus took place on Tuesday, Oct. 2. Students, faculty and staff enjoyed t-shirts, food, music, giveaways, games and interactive participation for prizes at every booth! Judge Nelson Wolff and Bill Taylor of KENS5 even made special appearances! Thank you to all who made this event a success and to those who work to keep us safe each and every day!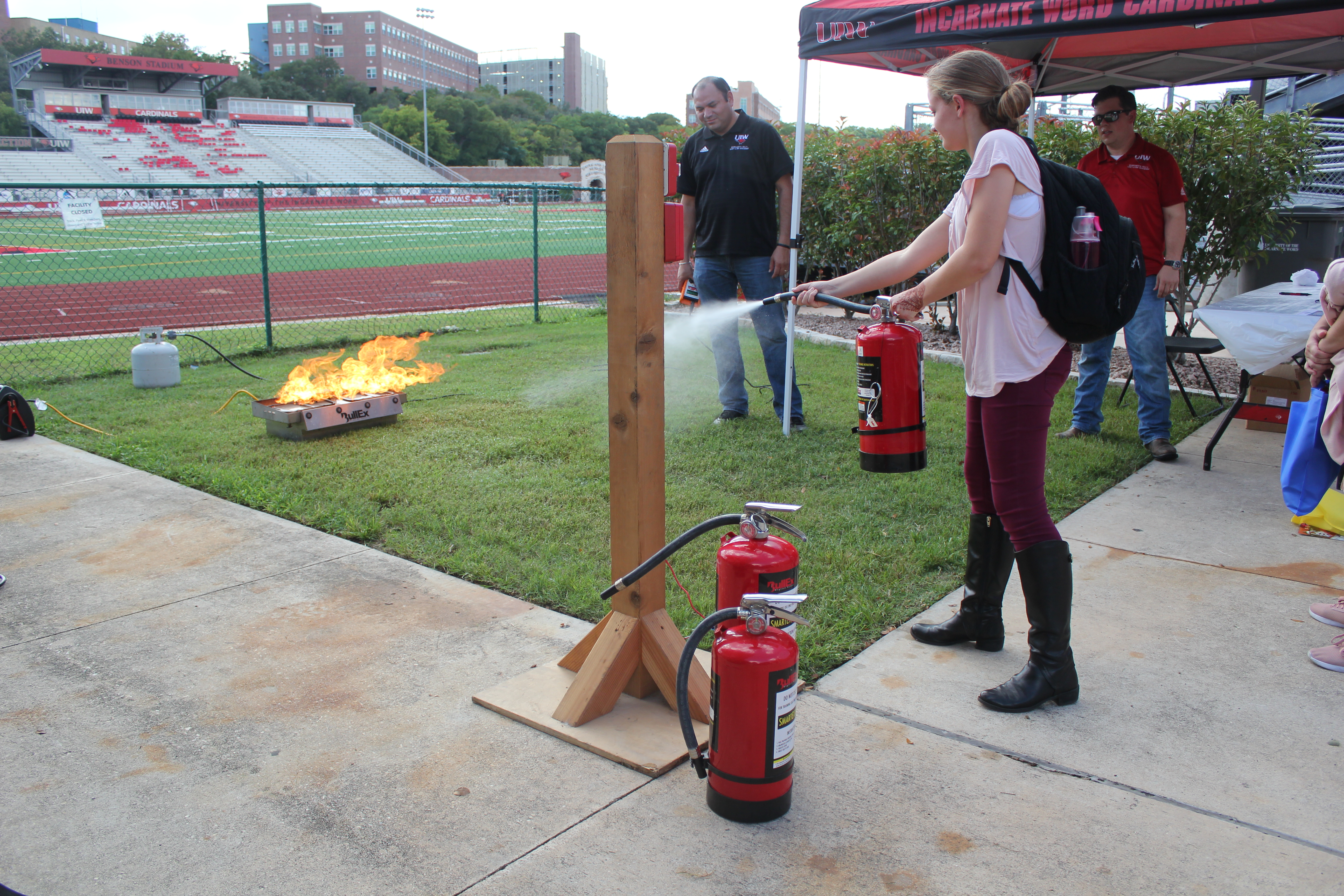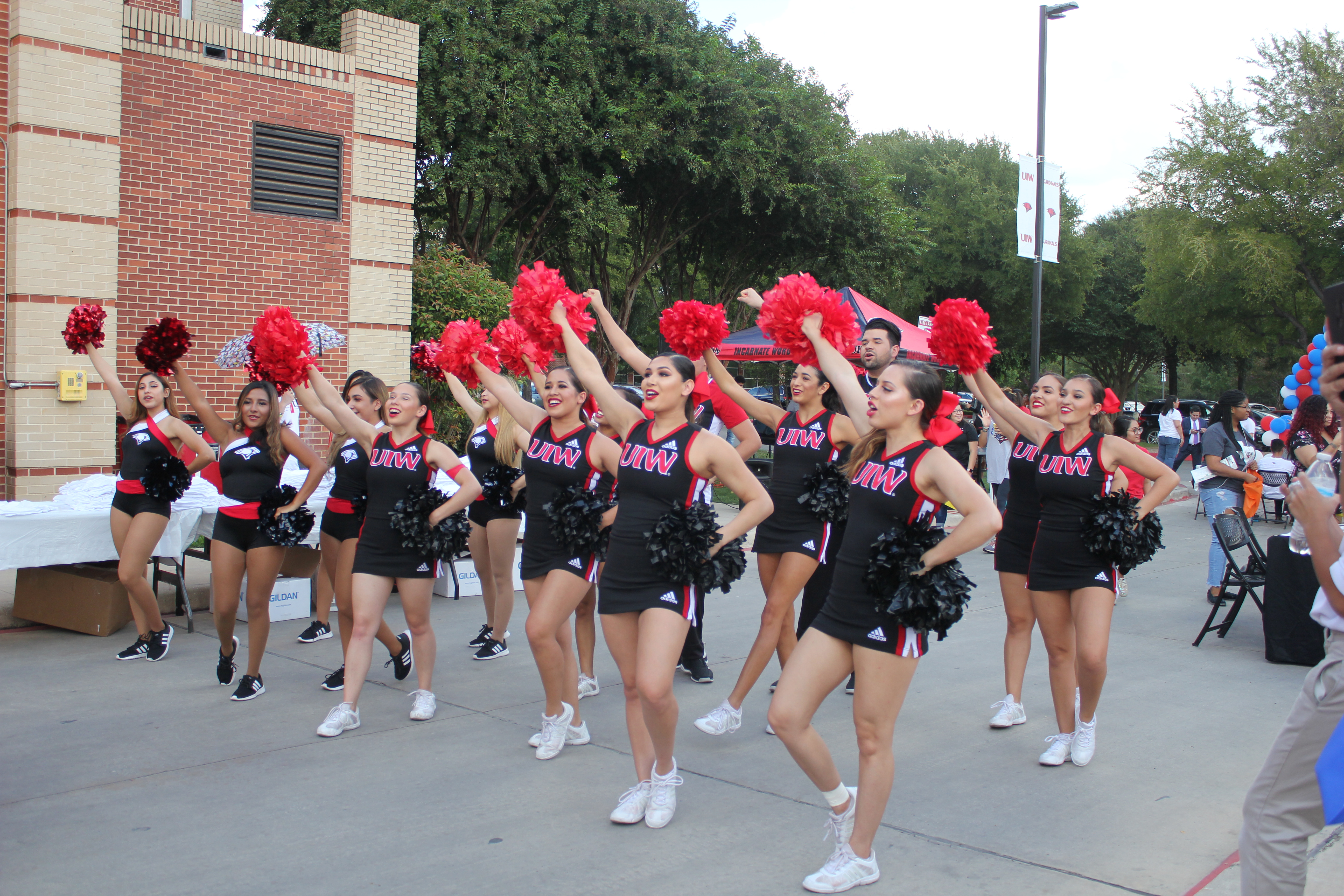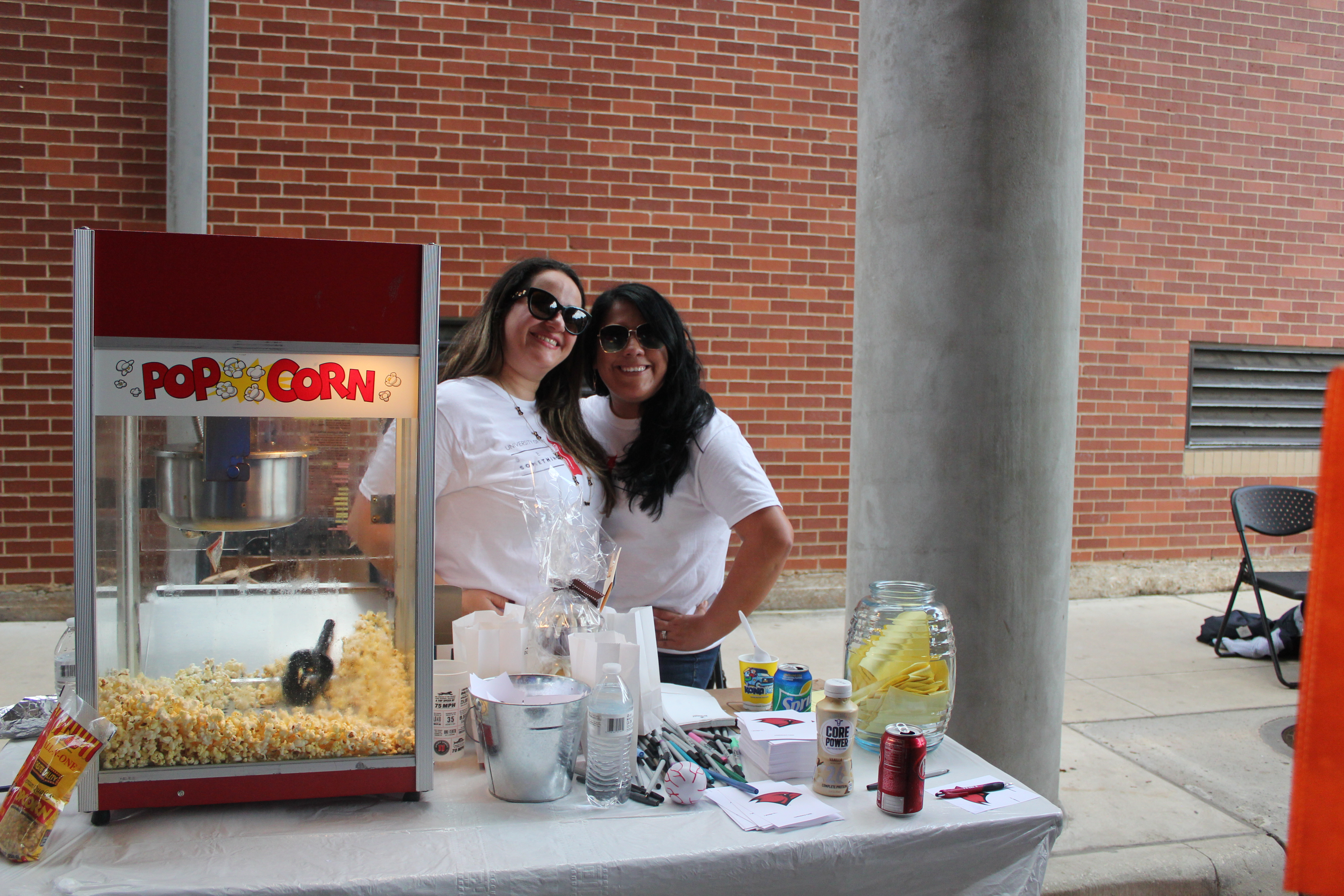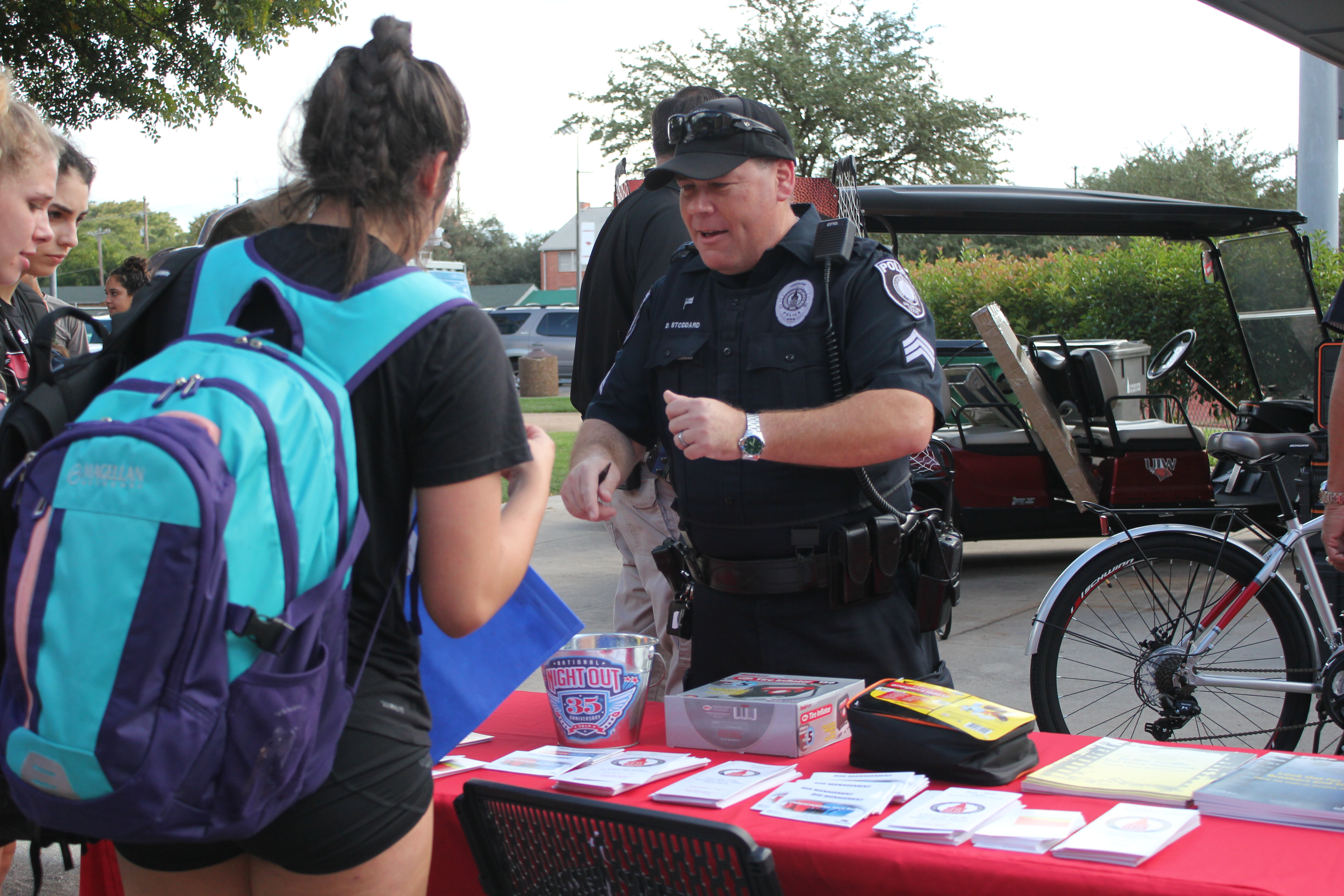 Blessing of the Animals
The UIW community celebrated the Feast of St. Francis of Assisi on Thursday, Oct. 4 by showing extra love for the animals that make our lives special. Pets big and small were brought to the Headwaters Sanctuary for a special blessing by Sr. Martha Ann Kirk. The event was sponsored by the Arts for Christian Worship class.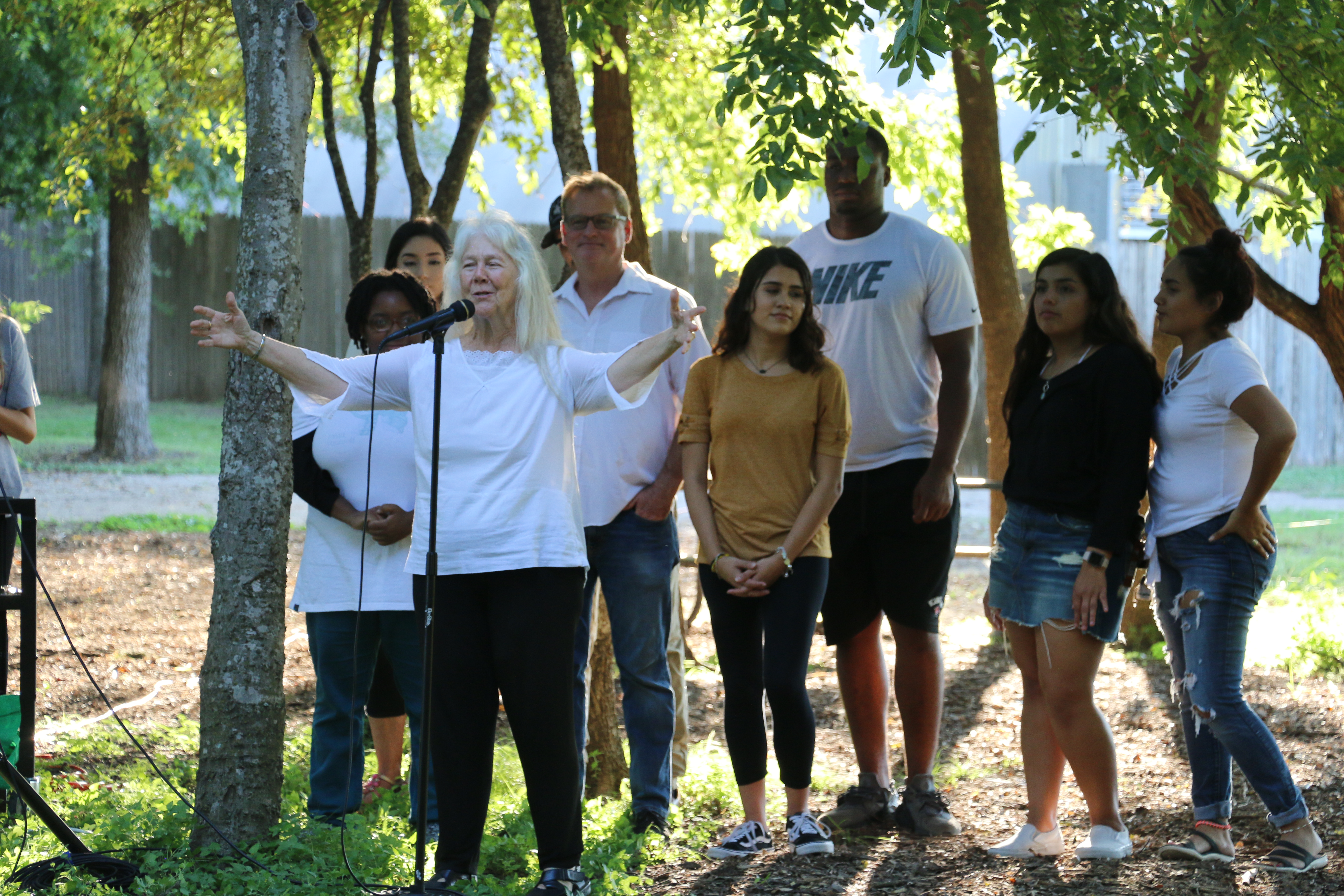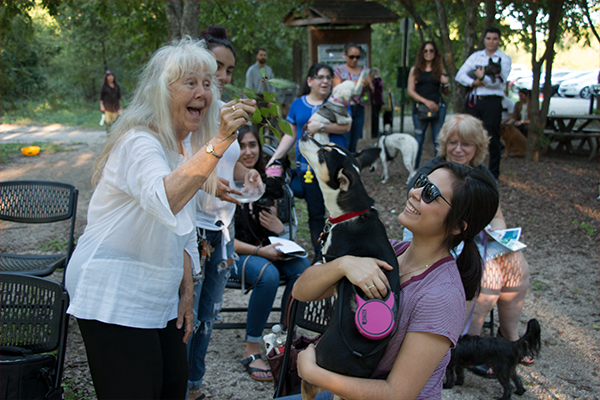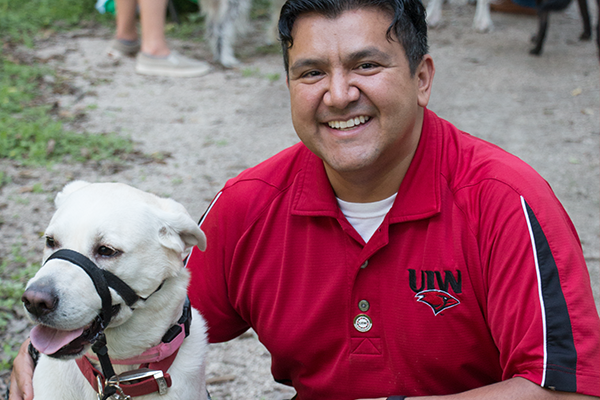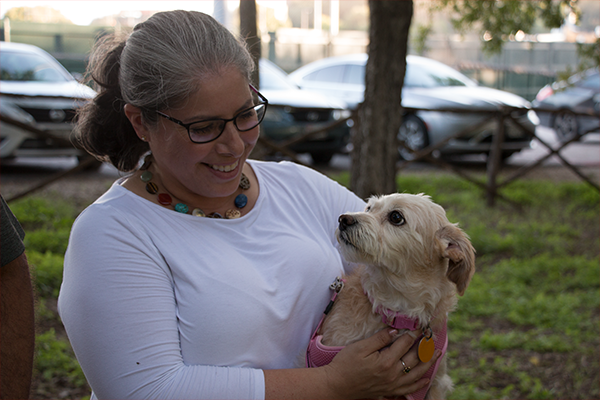 Career Services Etiquette Dinner
On Thursday, October 4 UIW Career Services hosted the annual Etiquette Dinner to help students learn about proper, professional etiquette! Attendees enjoyed a delicious meal and tips on how to impress in a professional setting. Thank you, Career Services!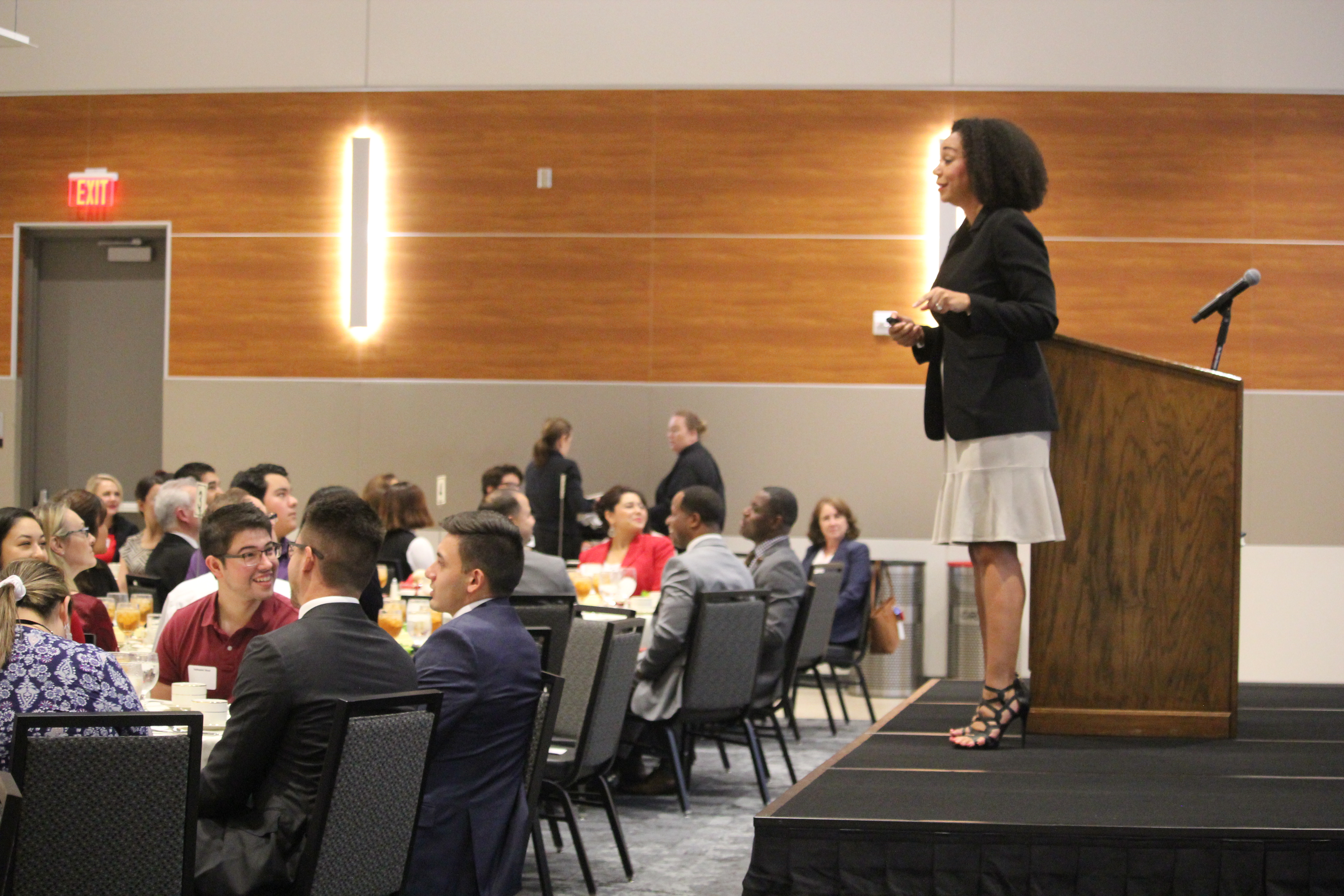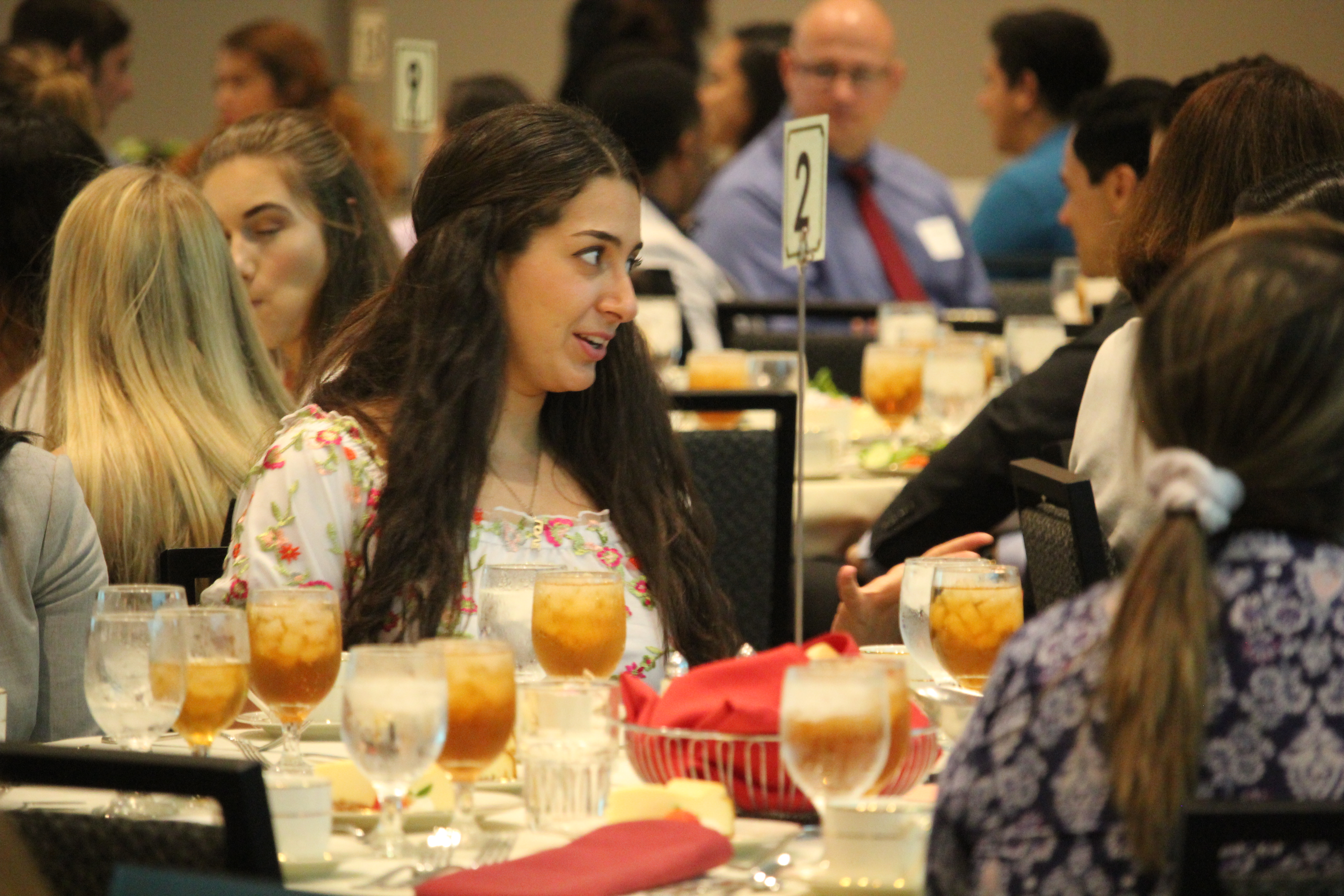 San Antonio Museum Exhibitions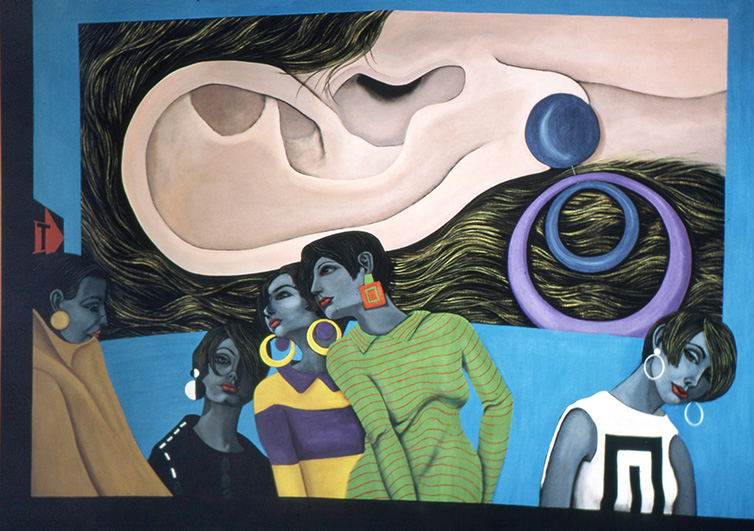 University employees receive free admission to the McNay Art Museum and the San Antonio Museum of Art with their valid UIW ID. Additional fees may apply to exhibitions. For information about UIW employee discounts, contact (210) 829-6019.
San Antonio Museum of Art Current Exhibitions:
Marilyn Lanfear: Material Memory - Through November 11, 2018
Harry Bertoia: Sculptor and Modernist Designer - Through March 31, 2019
McNay Art Museum Current Exhibitions:
Captain Seth Eastman's Journeys with a Sketchbook: The Trip to San Antonio - Through September 30, 2018

Dario Robleto: Ancient Beacons Long for Notice - Through October 7, 2018

Spotlight: San Antonio's K-12 Artists Embrace Georgia O'Keeffe - Through November 4, 2018



Mel Casas: Human - Through January 6, 2019

Picturing Latin America - Through January 6, 2019

AT&T Lobby: Teresita Fernandez - Through April 18, 2019
---
Department News
Monthly Computer Reboots
In order to improve security, enhance usability, and optimize performance, all UIW Windows computers (Macs excluded) will be rebooted the first Sunday of the month at 2 a.m.  The initial Sunday will be October 7.  Users should ensure they save and close any documents or other files they have open.  Please leave computers powered on with screens locked when leaving work on Fridays. Users that have laptops offsite over that weekend will be prompted to restart the next time they are on the UIW network. Questions? Please call the Helpdesk at x2721.
A Message from Dr. Cyndi Porter, Vice President of Enrollment Services
Starting October 29, the offices of Admissions, Advising, Residence Life, Veterans Affairs, Financial Aid, Registrar and Business Offices will be open from 8 a.m. - 5 p.m. during the week (Monday - Friday). Beginning Saturday, Nov. 3, these offices will be open the first Saturday of each month from 9 a.m. - 1 p.m. These changes have been made to better serve all of UIW's populations.

Faculty Focus
Center for Teaching and Learning: Plickers – A Different Kind of Clicker System
The Plickers system—the name combines "paper" plus "clickers"—is another way to add polling to a class. Unlike traditional systems where students use their phones, Plickers keeps the technology in the instructor's hands.  In this learning session, held on Monday, October 8 at noon in AD 212, participants will experience Plicker polling and discuss ways that it might be applicable to their classes. Register here.
Athletics News
UIW Coaches Show
Hear from football head coach Eric Morris, volleyball head coach Samantha Dabbs, men's soccer head coach Chris Fidler, women's soccer head coach Emma Wright-Cates, and men's and women's cross country head coach Dr. Derek Riedel on the inaugural UIW Athletics Coaches Show. Follow UIW Athletics on YouTube to see the Coaches Show and more!

UIW Athletics implements new bag check policy
To enhance existing security measures and expedite entry at Gayle and Tom Benson Stadium, a new bag check policy has been implemented that regulates the size and type of bags that may be carried into the facility.
 
The back check policy will be enforced at all home events, including Saturday's Taco Cabana Hispanic Heritage Football Game against Southeastern Louisiana.
 
Permitted bags:
 
- Clear, plastic bags that do not exceed 12" x 6" x 12"
- One-gallon, clear, resealable plastic storage bags
- Small clutch bags or purses that do not exceed 4.5" x 6.5"
- Diaper bags, camera or binocular cases, seat cushions, seatbacks

Each person is allowed one large clear bag and one small clutch.
 
Bags subject to further inspection:

- Non-clear purses, backpacks, fanny packs, reusable grocery totes, printed pattern plastic bags, cinch bags, duffle bags, large totes that do not meet size requirements
Please contact Zachary Carlton at zcarlton@uiwtx.edu for more information and with any questions. 

Exceptions will be made for medically necessary items after proper inspection at designated areas. There is no check-in location for prohibited bags.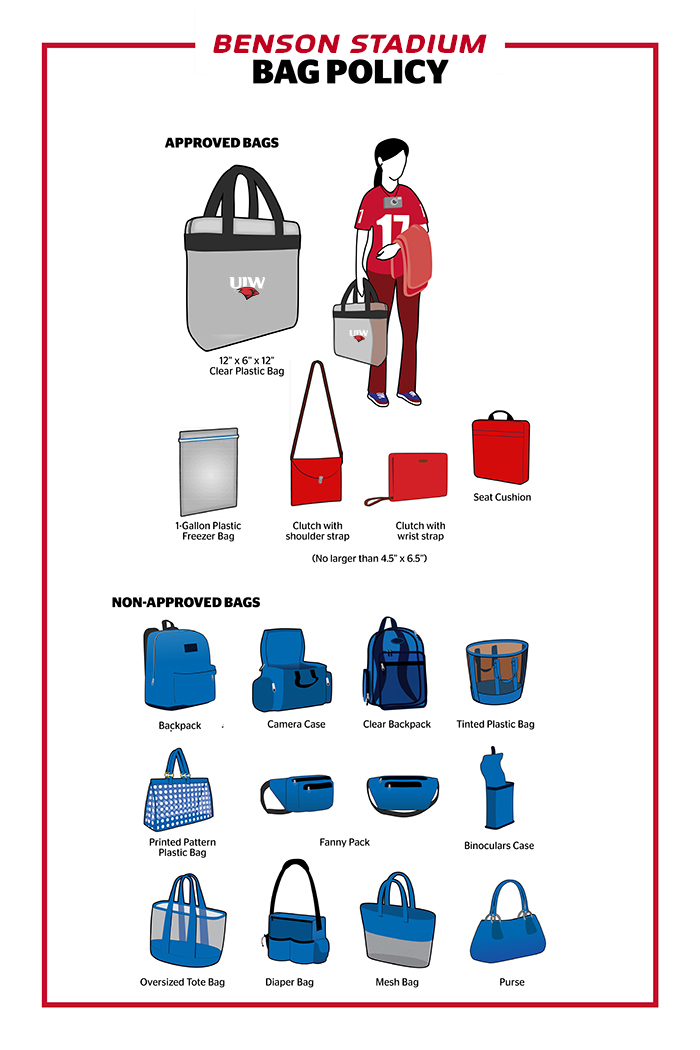 Athletics 2017-18 Annual Report
The athletics department has released its 2017-18 Annual Report. Highlights of the 2017-18 academic year include:
Cardinals completed 5,500 service hours impacting 141 organizations across the San Antonio area.
105 Cardinals earned diplomas.
12 student-athletes earned 17 All-American honors.
Men's tennis won the first Southland Conference championship in department history.
Seven cardinals earned student-athlete of the year awards.
Tommy Law (men's diving) and Jonas Andersson (men's tennis) earned coach of the year honors from their team's respective conferences.
New field turf, with camouflaged end zones, installed in Gayle and Tom Benson Stadium; Methodist Healthcare System and Metropolitan Methodist Hospital donated $250,000 towards installation.
For the full annual report, click here.
Fall Hitting Academy
To register, please contact Coach Luevanos at CardinalBaseball@uiwtx.edu.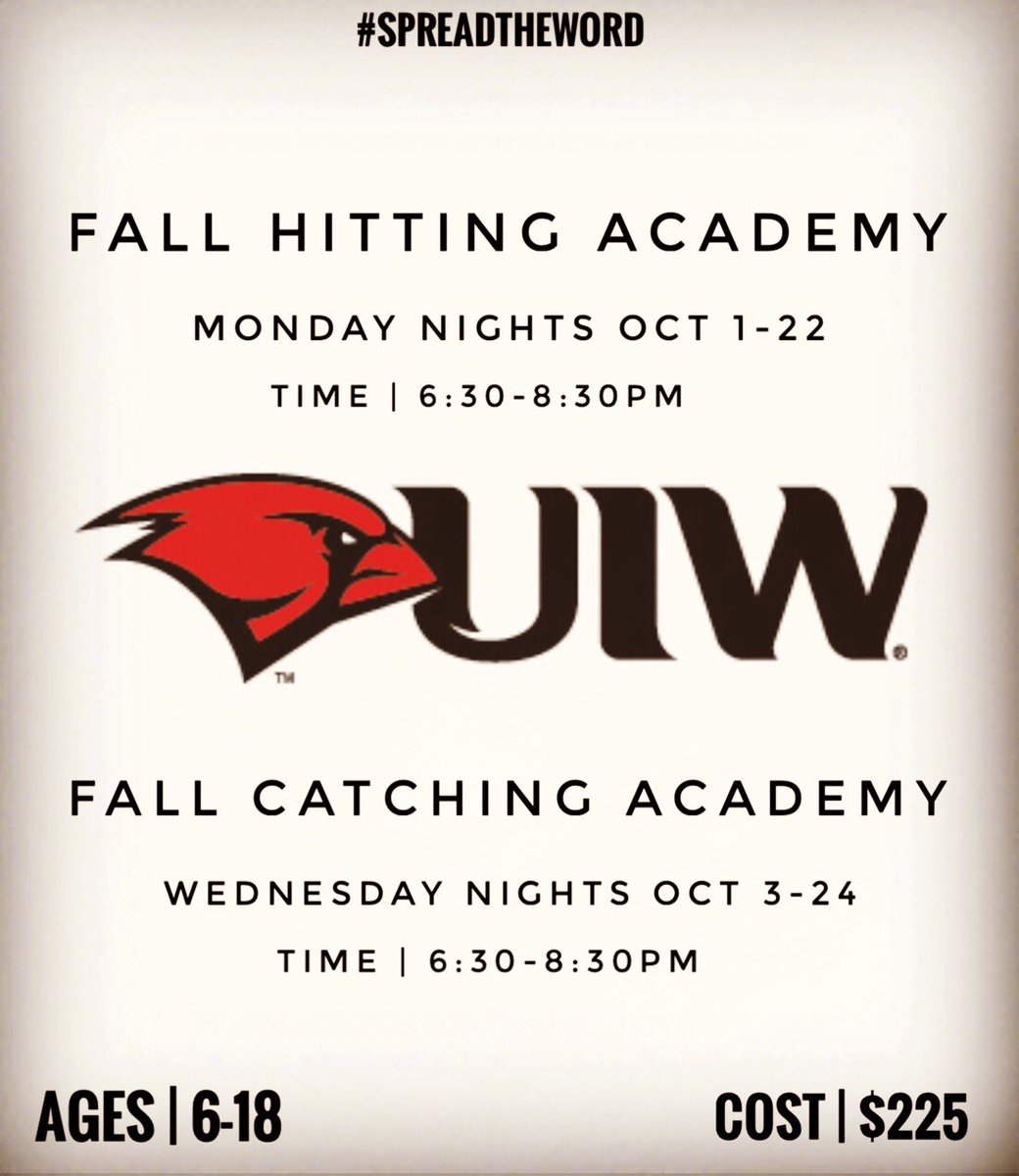 ---
Miscellaneous
Get Your Flu Shot!
Why is it important to get a flu vaccine every year? Flu viruses are constantly changing, so flu vaccines may be updated from one season to the next to protect against the viruses that research suggests will be common during the upcoming flu season. Your protection from a flu vaccine declines over time. Yearly vaccination is needed for the best protection! Come get your flu vaccine at the main campus health clinic now through Dec. 20! With insurance, there is absolutely no cost. No insurance? Don't worry! You can still get your flu shot for $25. For more information, please contact Yolanda Salazar at (210) 829-6017 or healthsvcs@uiwtx.edu.
Register to Vote!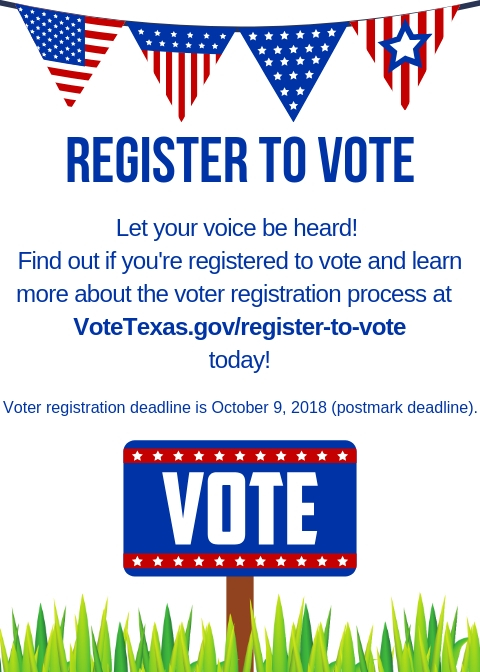 Fall Campus Dining Hours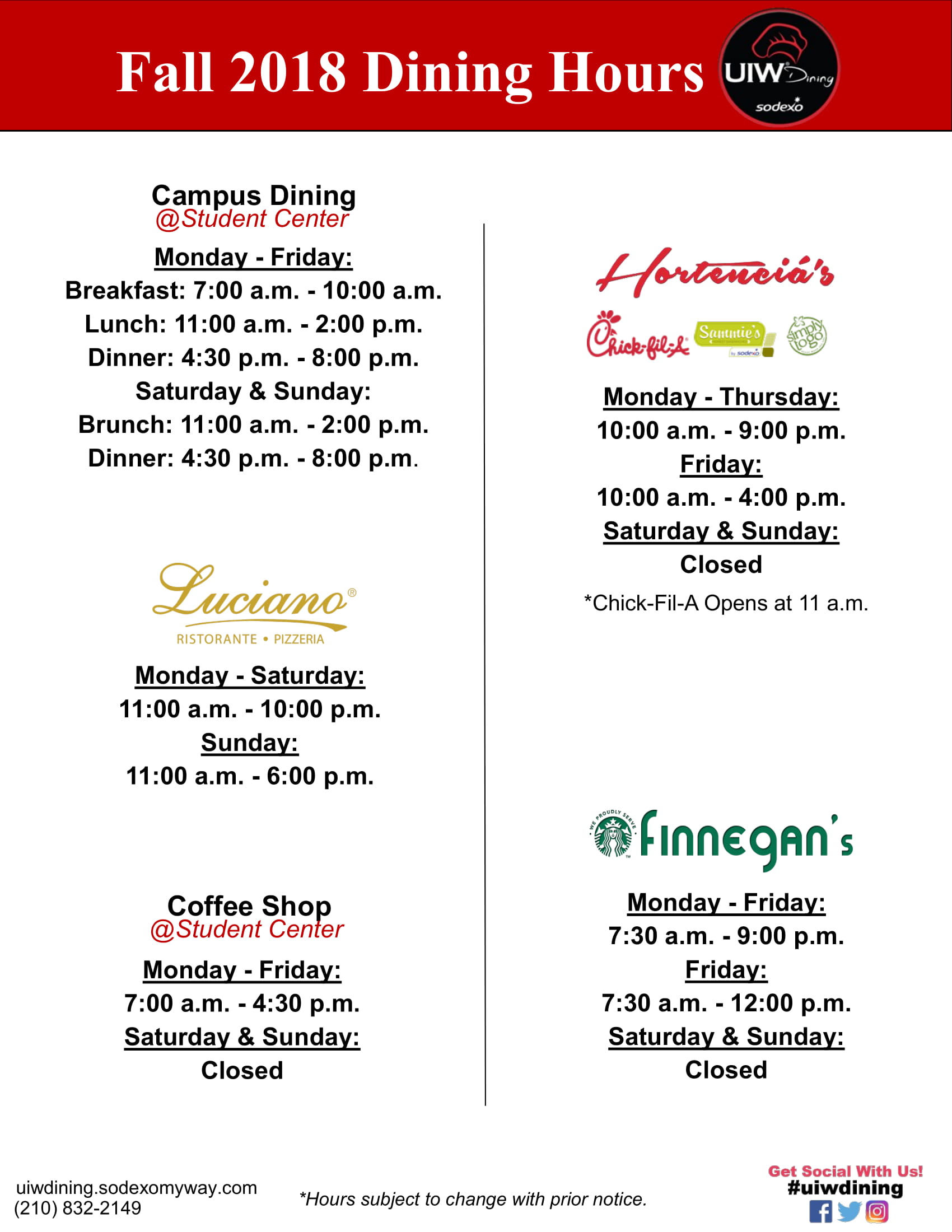 Faculty and Staff Meal Plans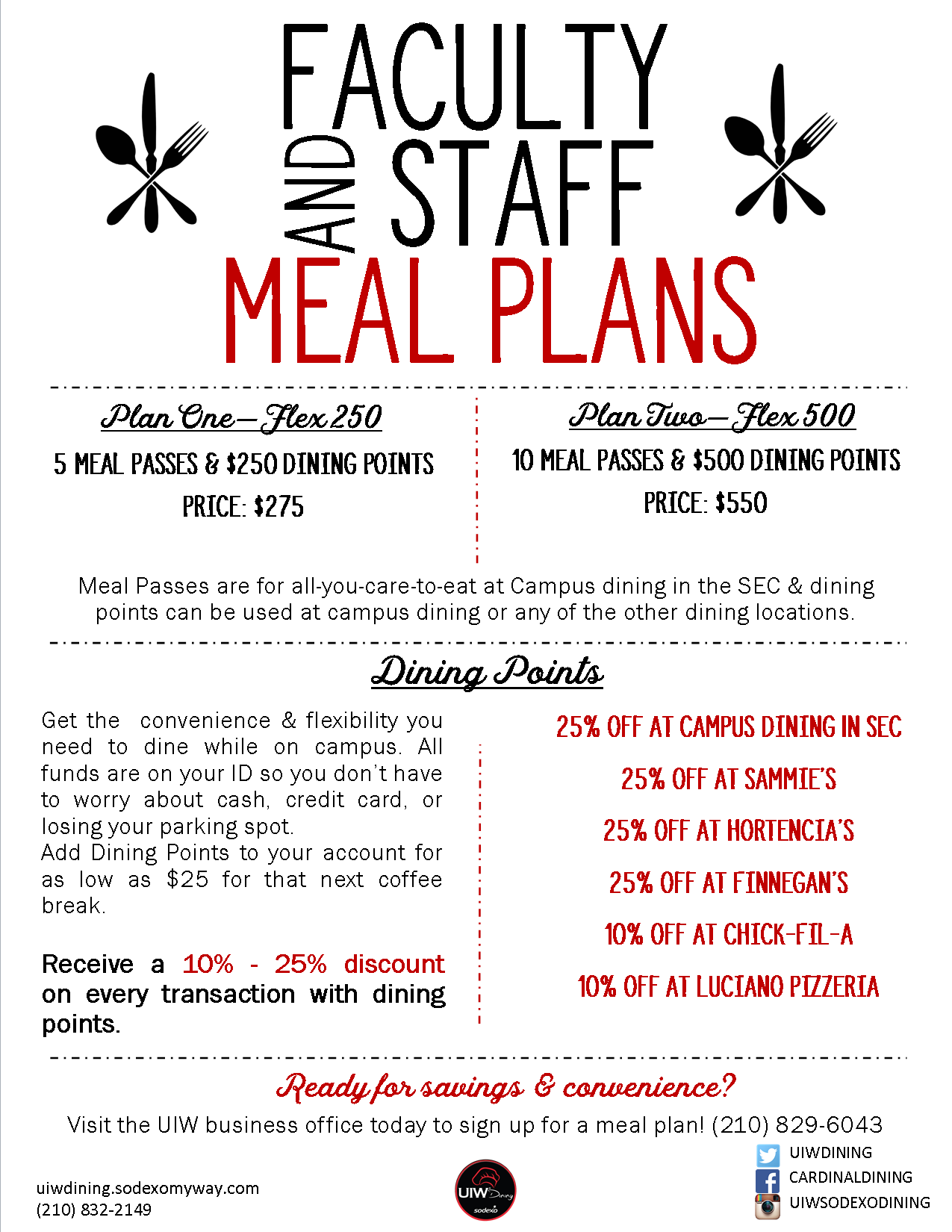 The University of the Incarnate Word provides reasonable accommodation with adequate notice. To request disability accommodation for events listed in this newsletter, visit www.uiw.edu/ada.