The Word E-News Archive
Photo of the Week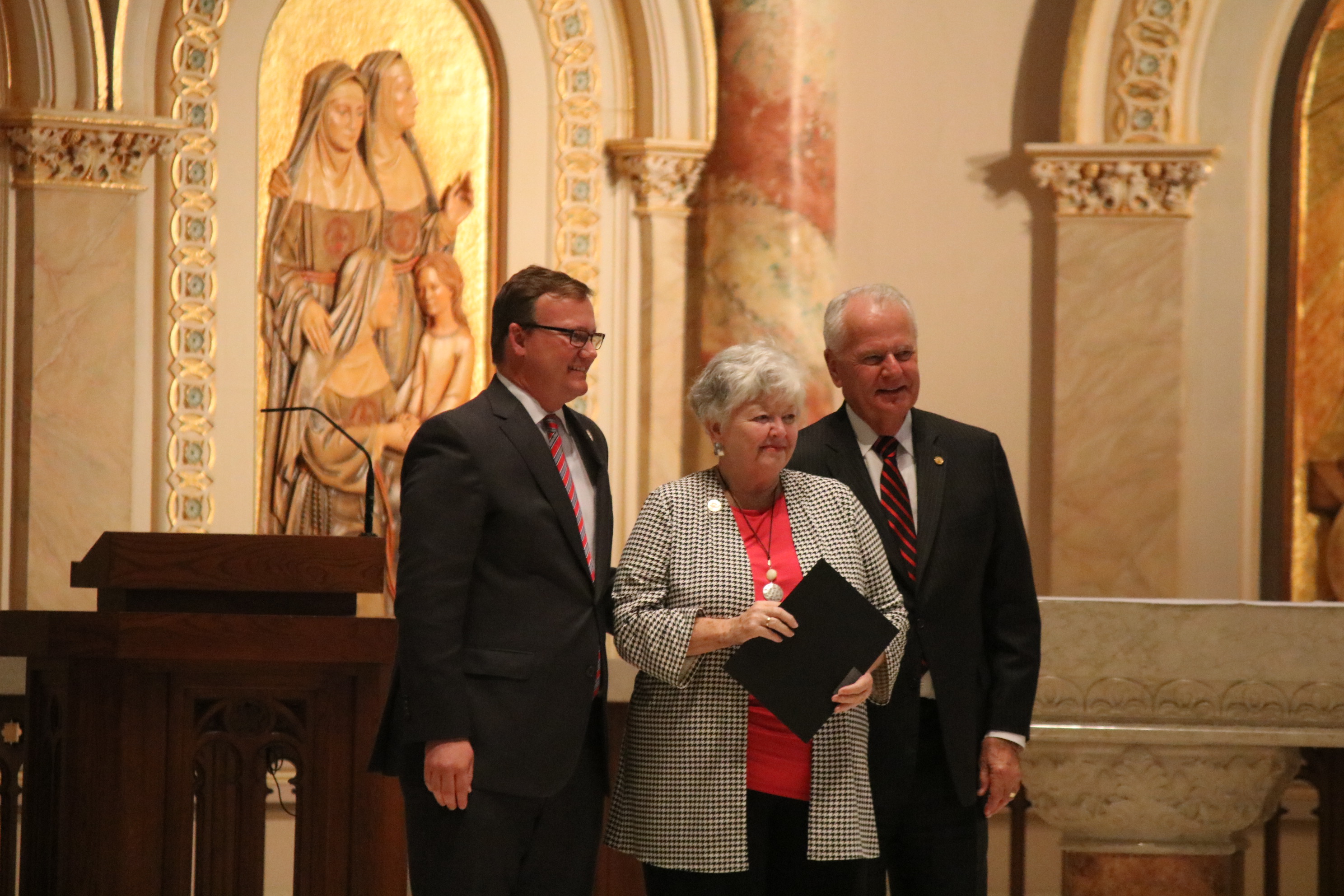 This week we celebrated our Heritage. The University community took time to stop, pause and reflect on our heritage, which is one of faith, courage, fidelity, hope, reconciliation, failure, trust and joy. 
On Wednesday, Oct. 10, UIW recognized full-time employees who have contributed milestone years of service.
Dr. Susan Hall was celebrated for her 40 years of dedicated service to the University. Dr. Hall is the proud mother of her son, Stephen Hall. She earned a Bachelor of Arts in English from Webster University, and a Master of Education in Reading and a PhD in English Education from University of Texas at Austin. Dr. Hall serves as Professor in the Dreeben School of Education and as the Director of the Center for Teaching and Learning. She has also served as a dissertation committee member, taught curriculum development courses, worked with Japanese teachers in ESL workshops, served as faculty development coordinator, and was a guest lecture many times. Dr. Hall was the recipient of the Moody Professor award, the Mission Continues Award (Education), 1881 Commemorative Award for Faculty Development, and the Connelly Leadership Award.
Dr. Hall shares that UIW has been a wonderful place to work, full of wonderful colleagues united in a single mission. Thank you for 40 years of amazing contributions to the UIW community, Dr. Hall! 
Our Lady's Chapel Services
All are welcome.
Noon Mass, Monday – Friday 
Sunday Mass at 10:30 a.m. and 8 p.m.
Sacrament of Reconciliation, 11:30 a.m. Fridays or by appointment with Fr. Tom Dymowski, O.SS.T. at
(210) 829-3131 or dymowski@uiwtx.edu.    
HIGHLIGHTS
---
Events      
The Ettling Center for Civic Leadership & Sustainability October Events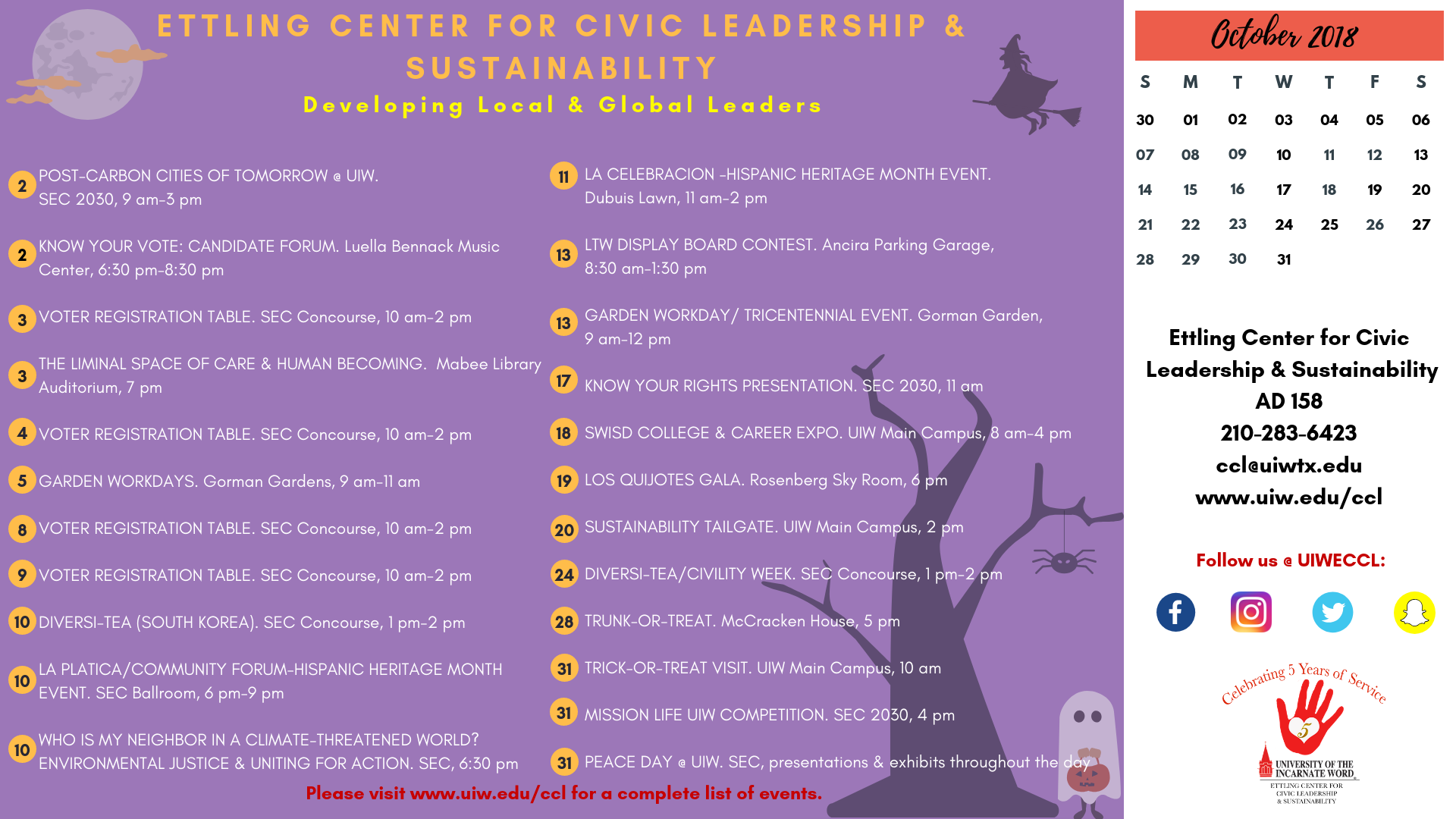 Seddon Recital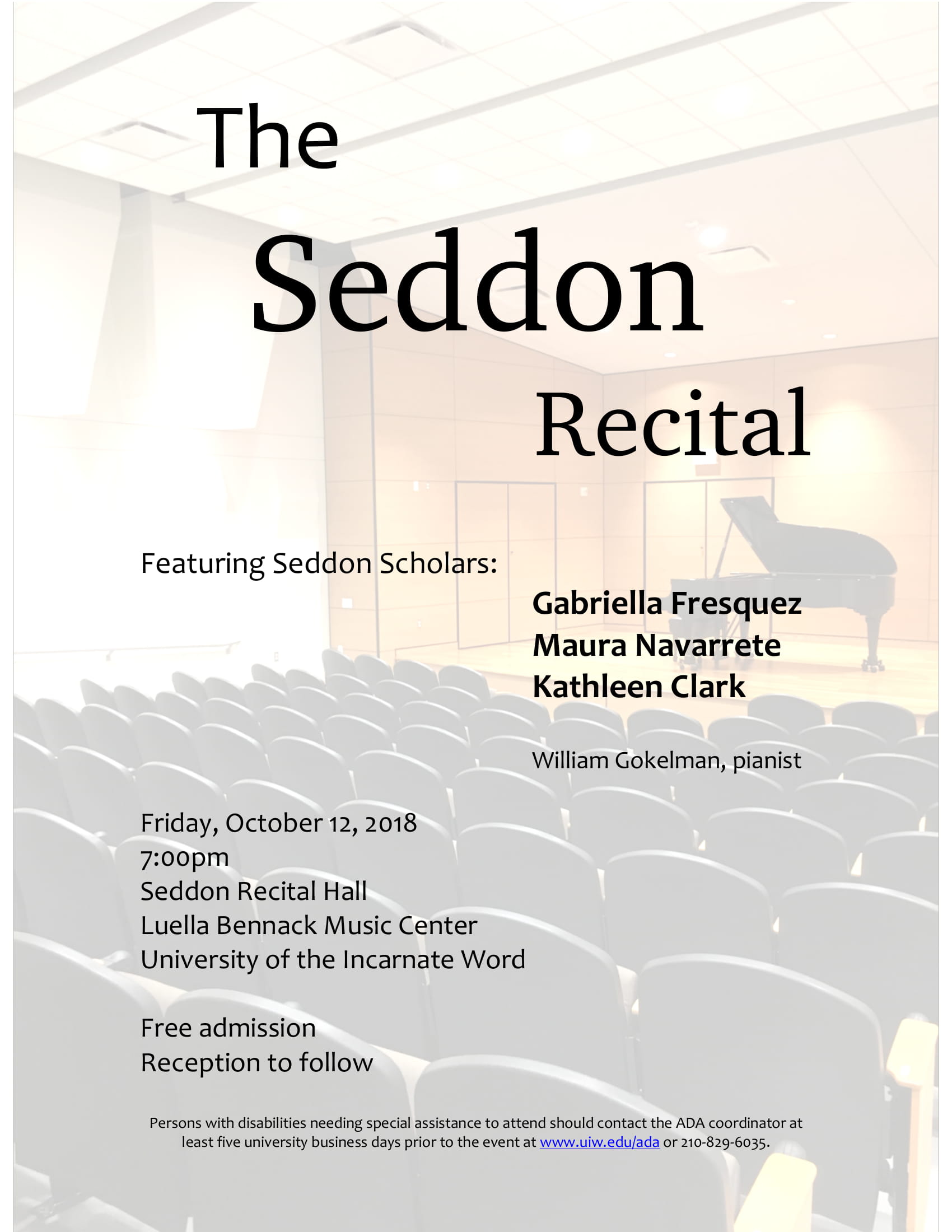 Heritage Reunion at UIW SOM - Official Tricentennial Event
The University of the Incarnate Word School of Osteopathic Medicine (UIWSOM) is proud to present the 2018 Heritage Reunion in honor of San Antonio's Tricentennial. The reunion will be held Saturday, October 13, 2018 at the UIWSOM campus (7615 Kennedy Hill Dr.,78235) from 8:30 a.m. – 3 p.m. Special guest for the event is San Antonio District 3 Councilwoman, Rebecca Viagran. 
The event will begin with a VIP Reunion Breakfast in honor of those who served at Brooks and the leadership of the School of Aerospace Medicine at 8:30 a.m. After the breakfast, the community is invited to attend an event beginning at 10:30 a.m. that will feature guided tours of the KBRWyle labs and UIWSOM facilities and screenings of the 1927 film, Wings, as well as the documentary film, The Story of Brooks.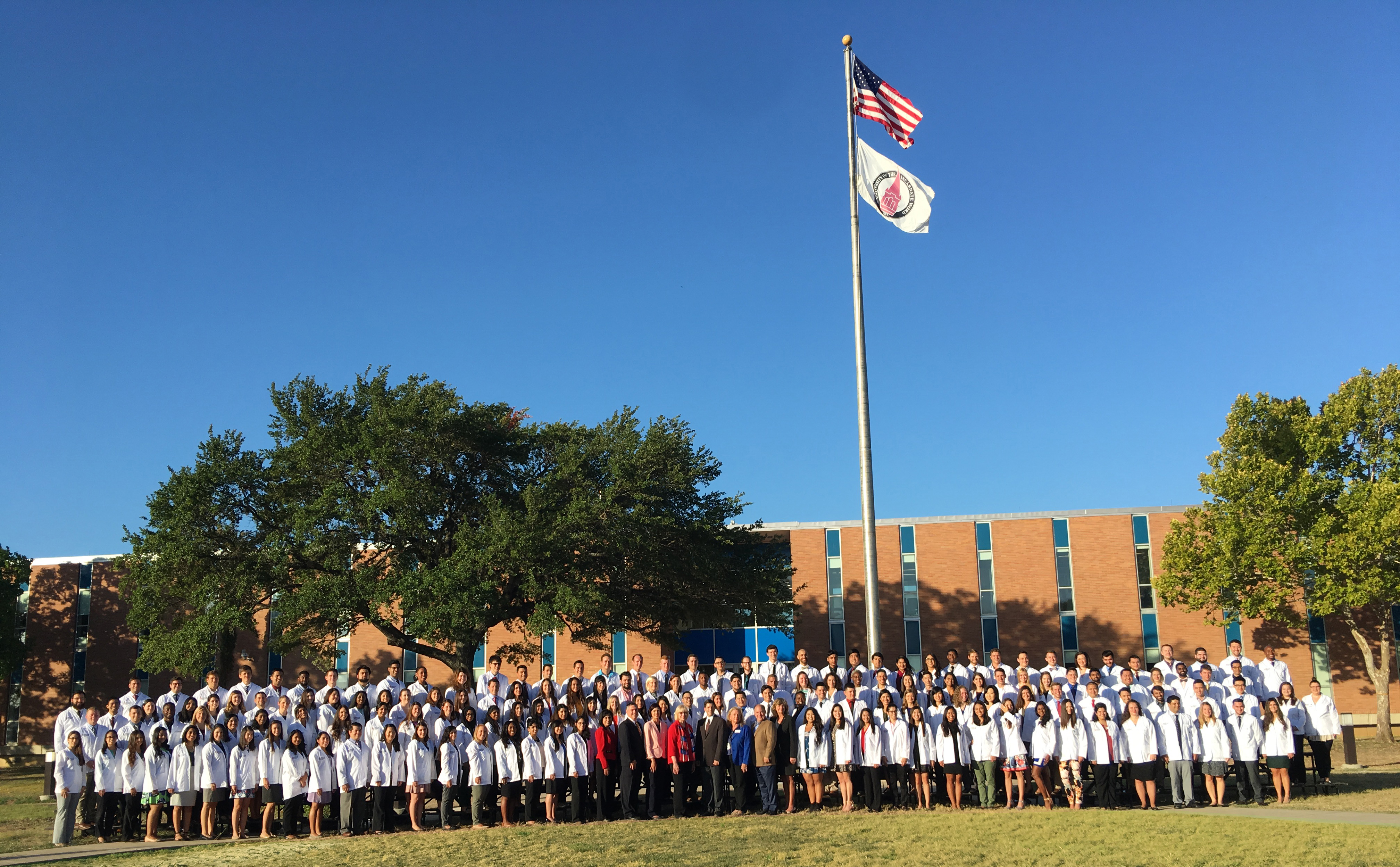 Open House Admissions Event for Adult Students
Join the School of Professional Studies (SPS) on Saturday, Oct. 13 for an open house admissions event for adults! Learn more about the exciting benefits of starting or finishing your degree and meet one-on-one with an admissions counselor who can help you build a customized degree pathway that fits your busy schedule. The event will take place at 9729 Datapoint Dr., Suite 100 from 11 a.m. - 1 p.m.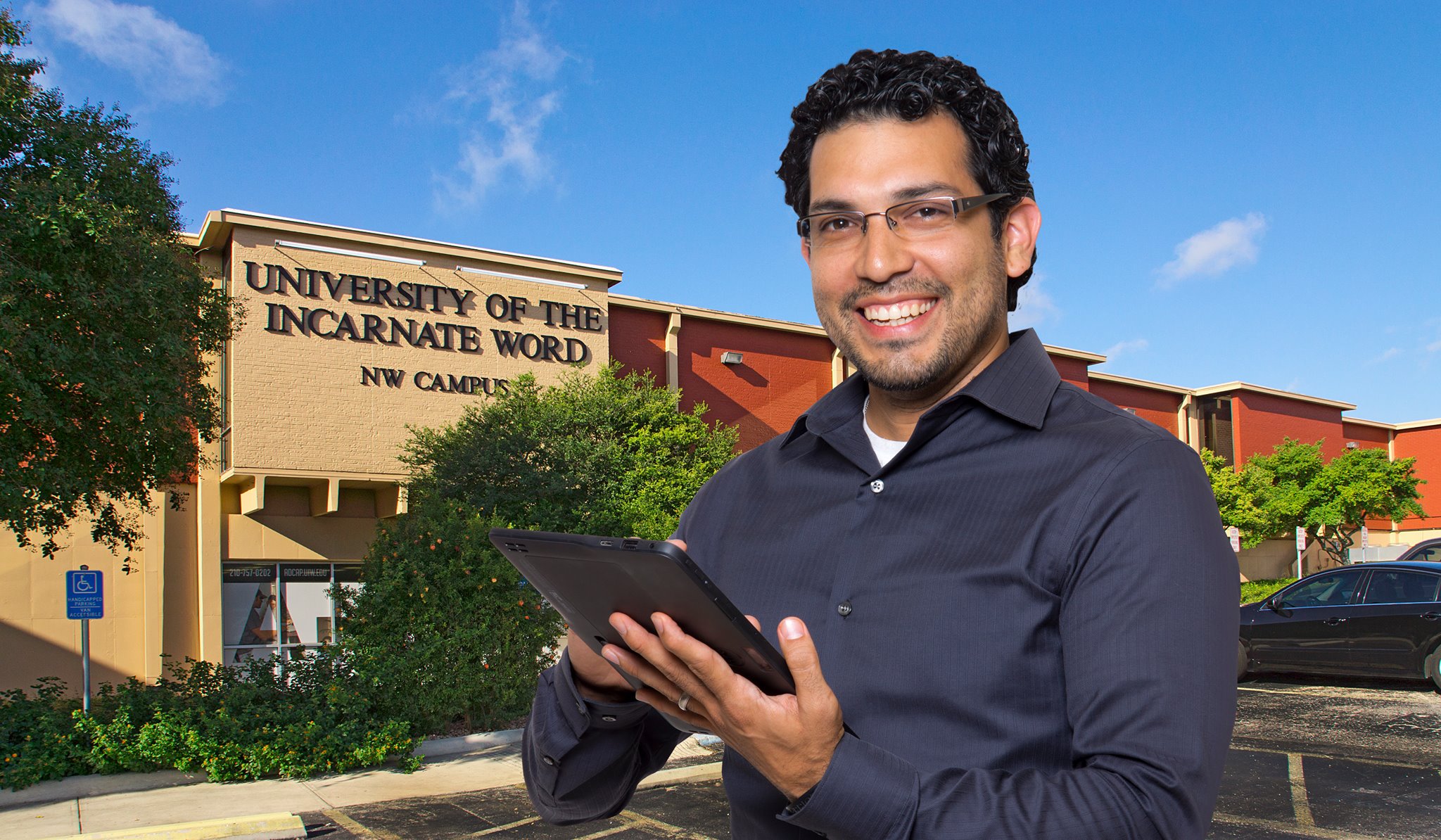 Dining in the Dark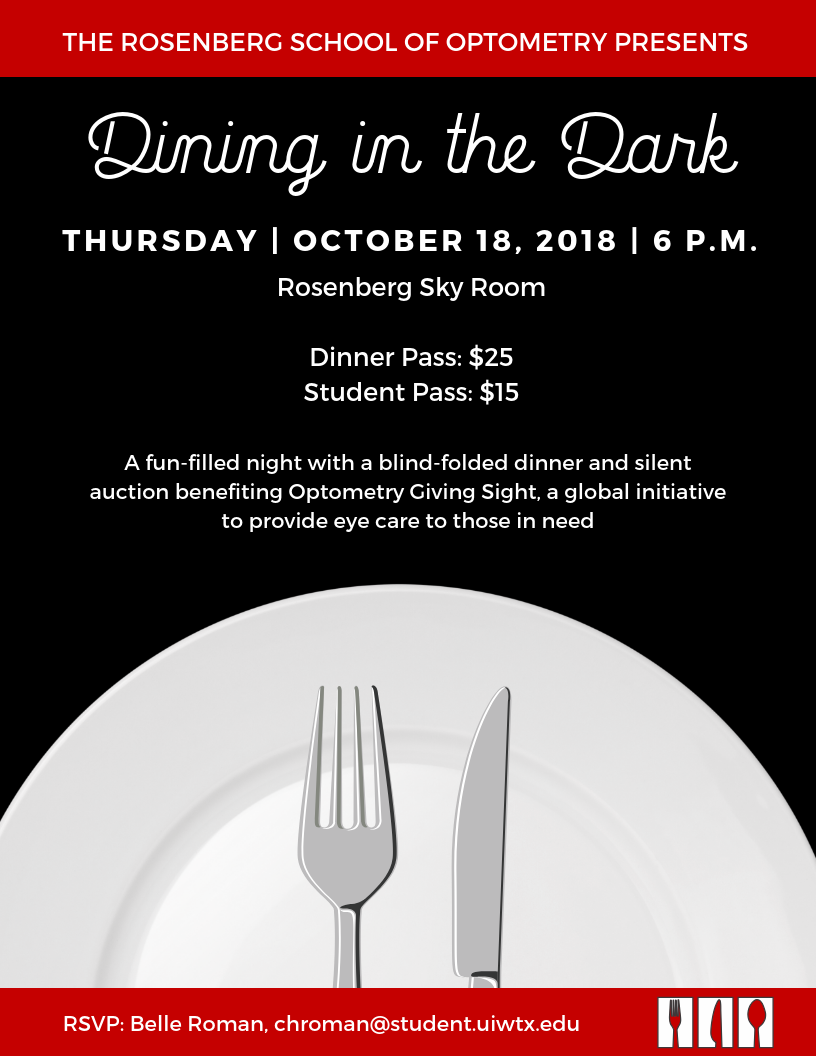 Quijotes of San Antonio 2nd Annual Fundraising Dinner & Dance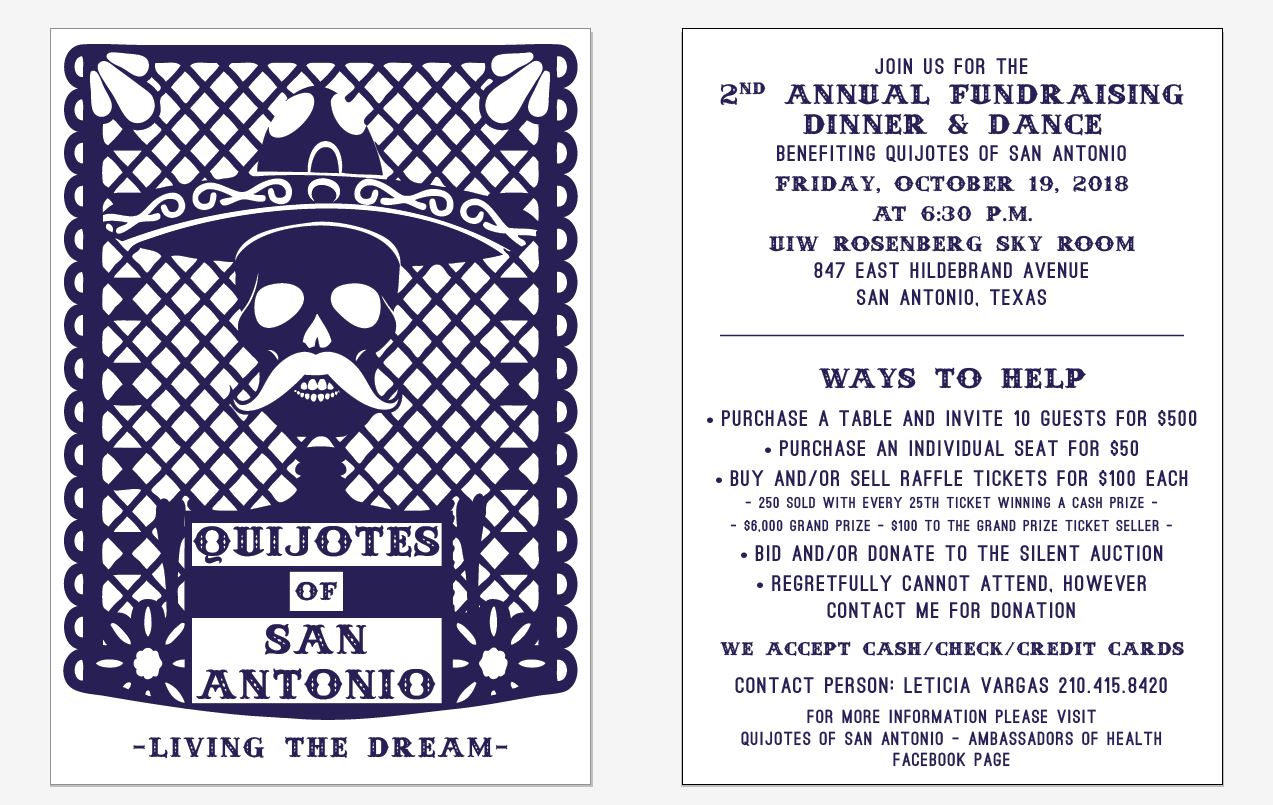 UIW Retirement Week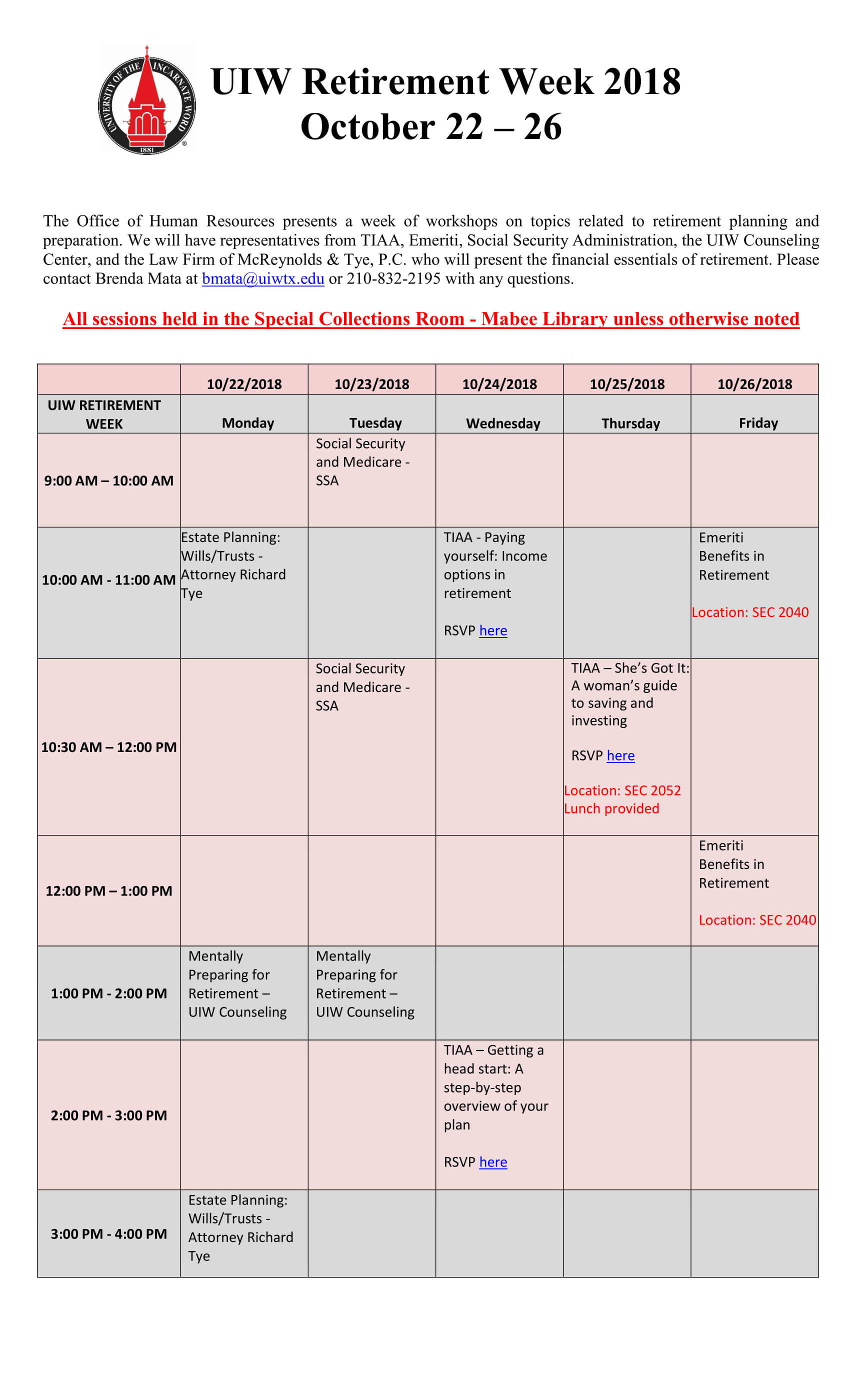 Veteran's Day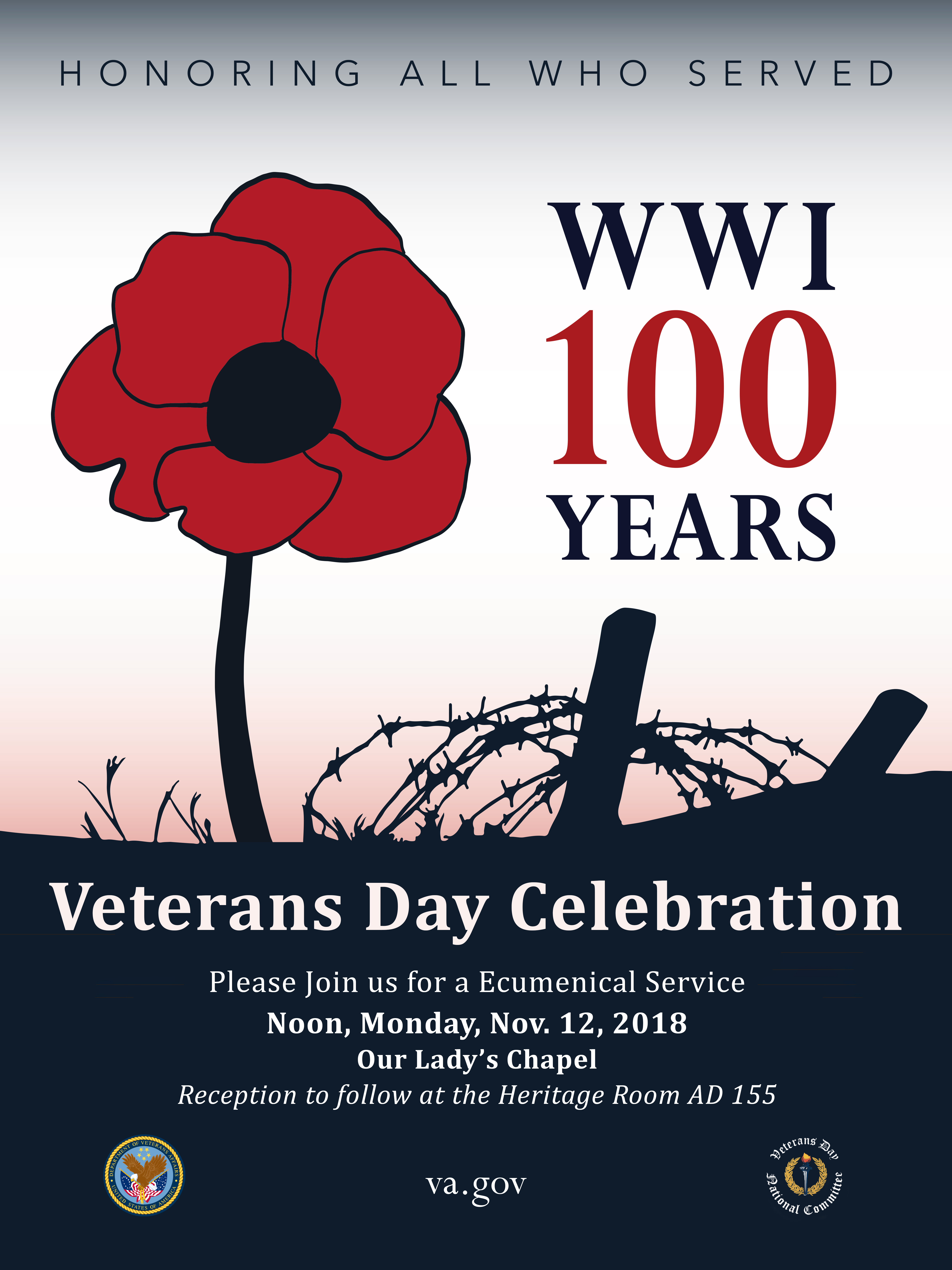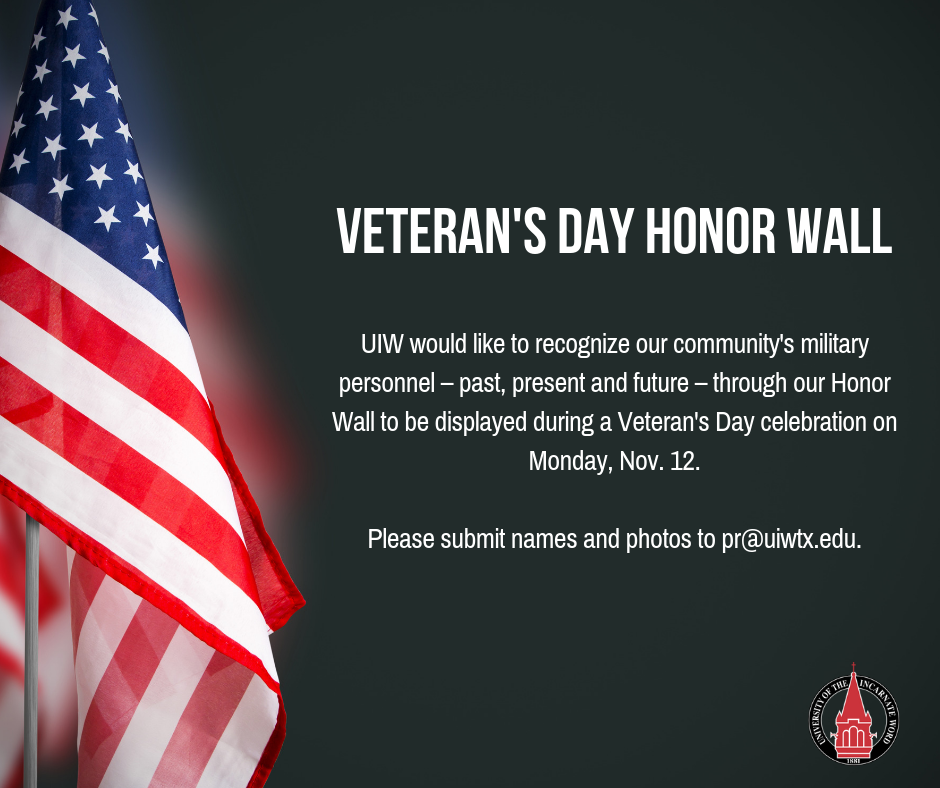 ---
Community News

Outstanding Woman Role Model - Kristina DeLeon
On Saturday, Oct. 6, Kristina DeLeon, lecturer in Broadcast Meteorology received an award from Image de San Antonio as an Outstanding Woman Role Model. This award was presented at the Mary Espritu Scholarship 20th Anniversary Luncheon.  Kristinia was honored along with nine other San Antonio women during the luncheon. Kristina also received the Yellow Rose of Texas from Governor Abbott. Kristina is also a reporter and anchor with  News 4 San Antonio.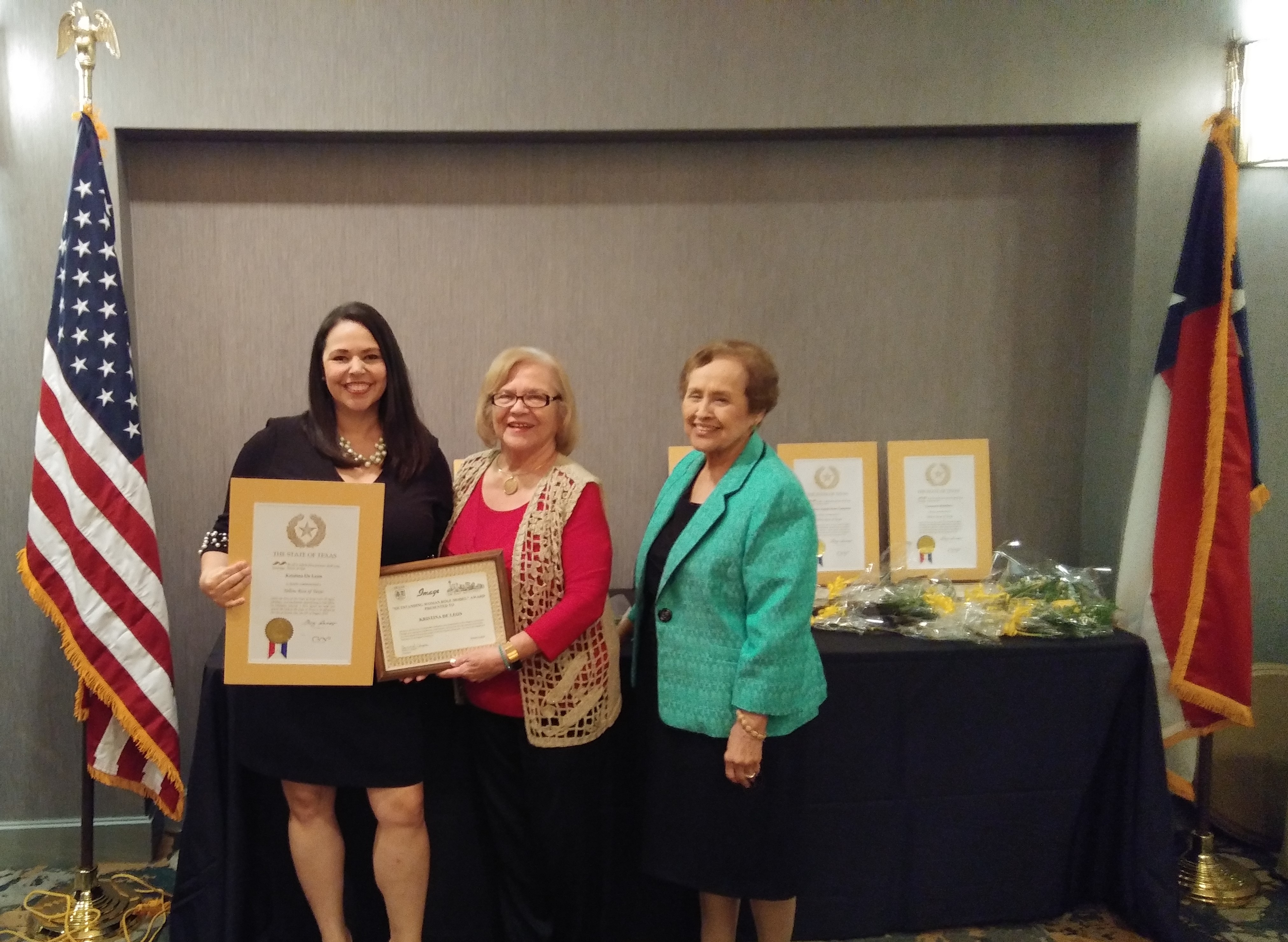 Cardinal Parent Mid-Semester Academic Success Session
On Saturday, Oct. 6, the First Year Engagement office sponsored the Cardinal Parent Mid-Semester Academic Success Session. The premise of the session was to help first semester parents understand challenges their student may have at the midway point of the semester and how the Academic Support Services office can help with these challenges.  Representatives from the offices of financial aid, business, tutoring/writing support, advising and the registrar's office came together to provide helpful information to parents.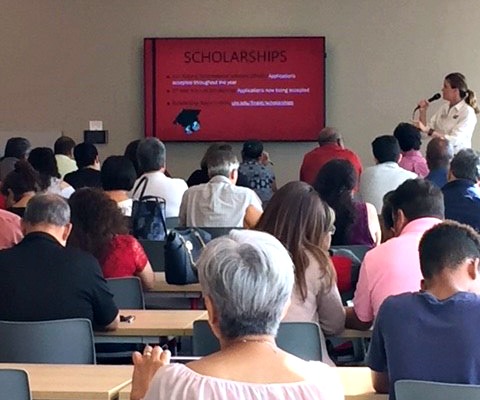 Heritage Day Mass
On Tuesday, Oct. 9, the UIW community celebrated the Heritage Day Mass. Every year, the mass is an opportunity to remember with gratitude the foundation of the University by the Sisters of Charity of the Incarnate Word and recommit ourselves to our Mission values.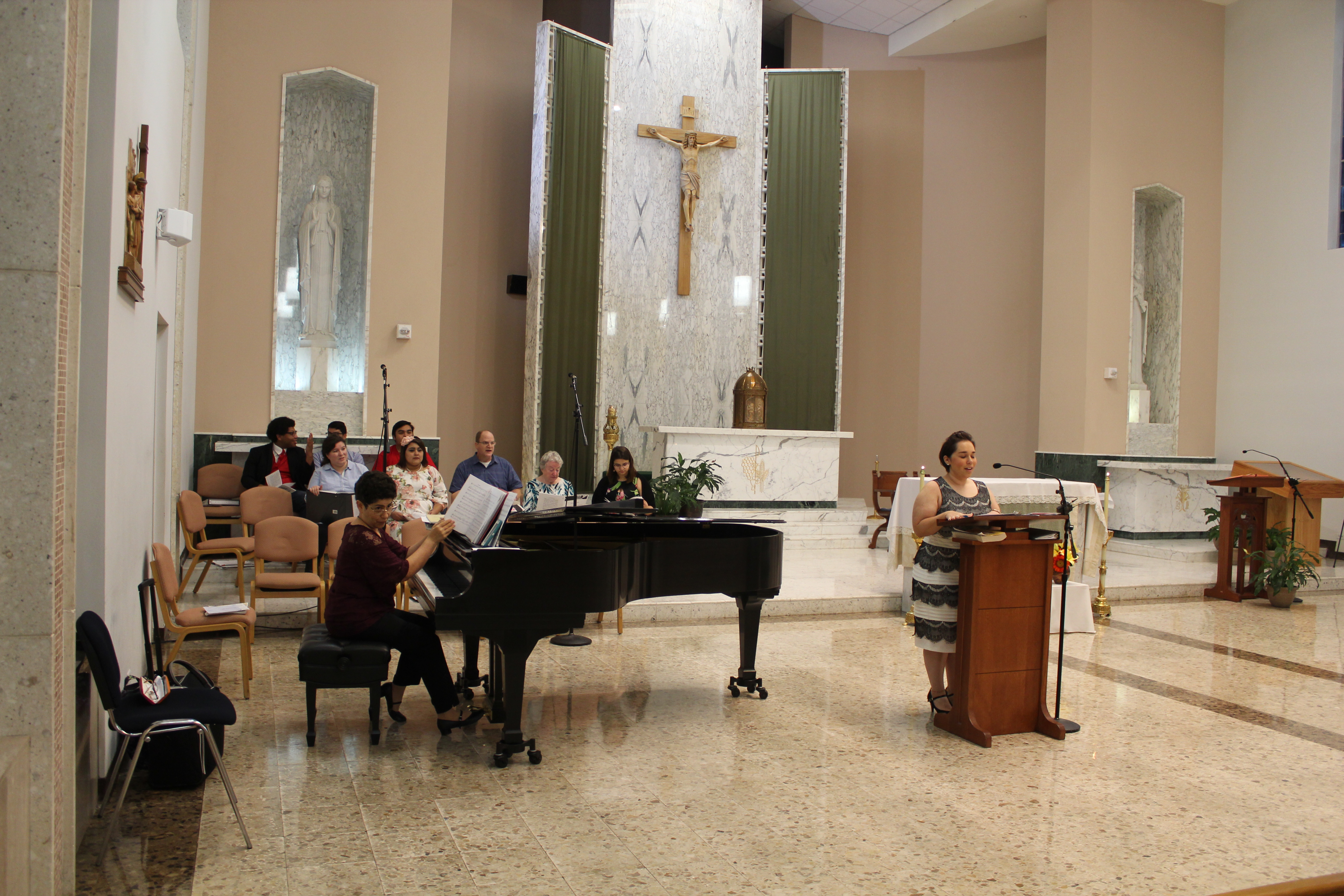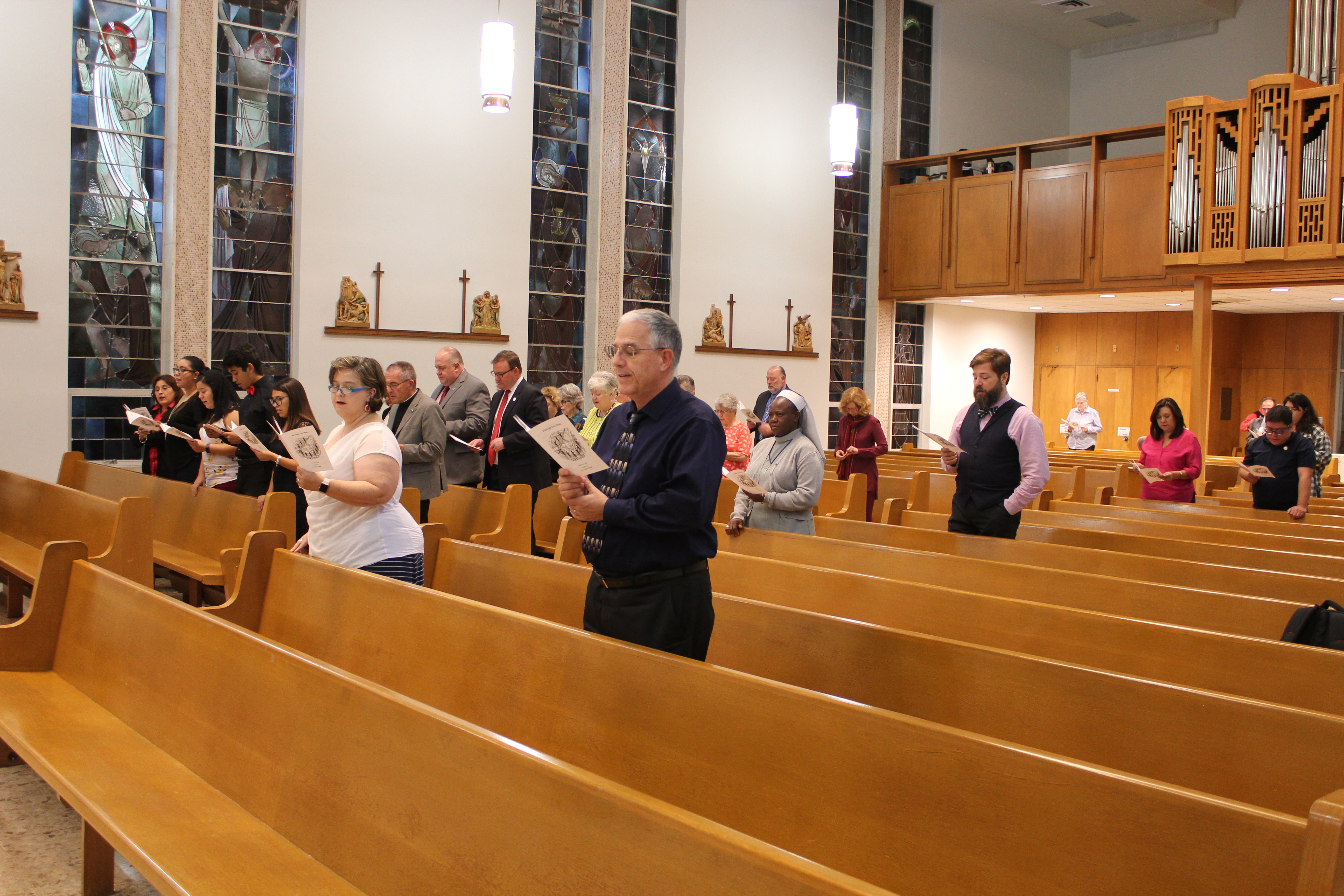 Employee Wellness Lunch and Learn
On Wednesday, Oct 10, UIW Employee Wellness hosted a lunch and learn on Heart Health for employees. Alyssa Massey, UIW Nutrition and Dietetics graduate student, delivered the presentation. Employees enjoyed a delicious lunch and learned all about protecting their hearts.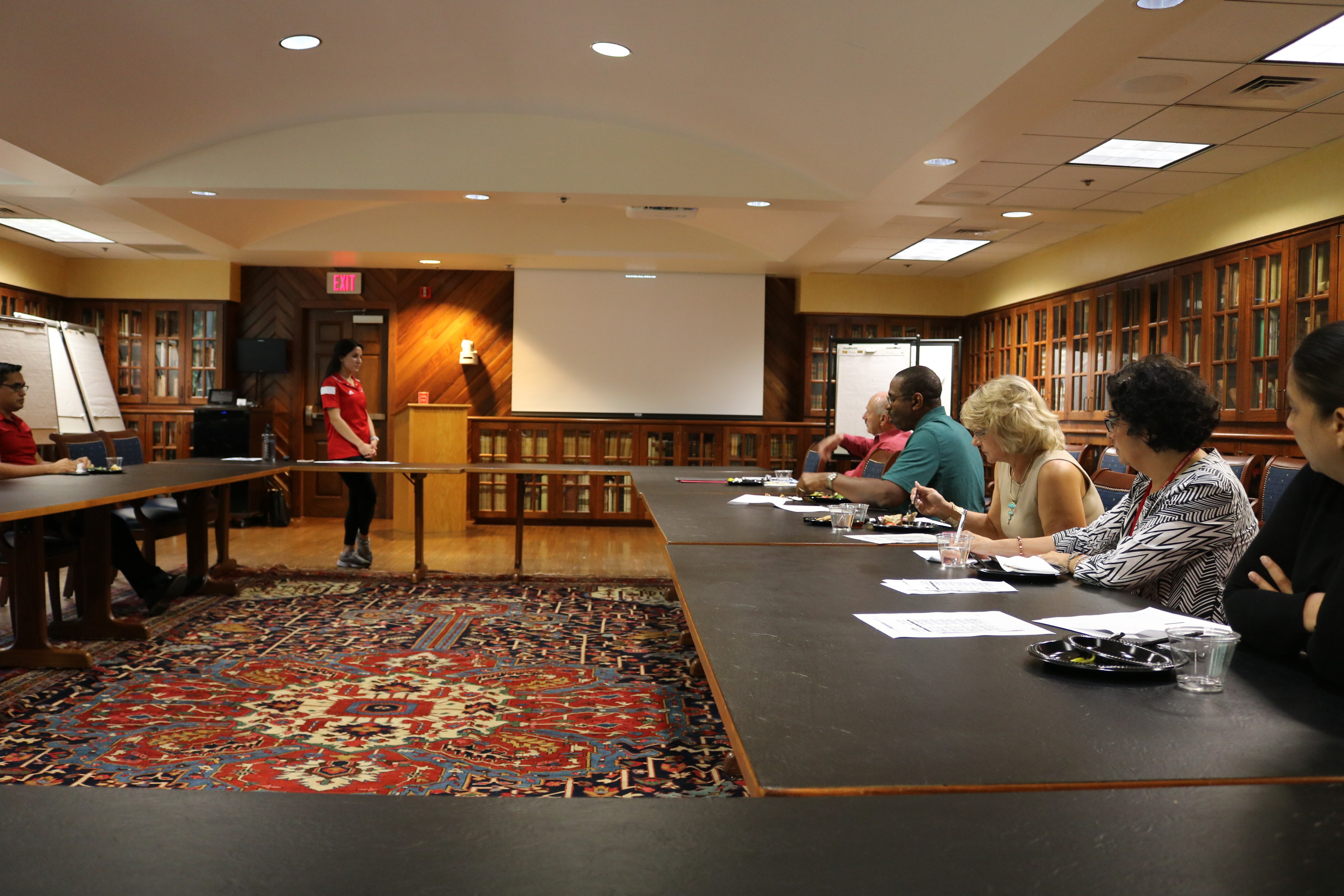 Heritage Day Ceremony 
On Wednesday, Oct. 10, the UIW community recognized full-time employees who have contributed milestone years of service. Employees who have worked at UIW for 5, 10, 15, 20, 25, 30 and 40 years were celebrated and honored for their many years of dedication to the University.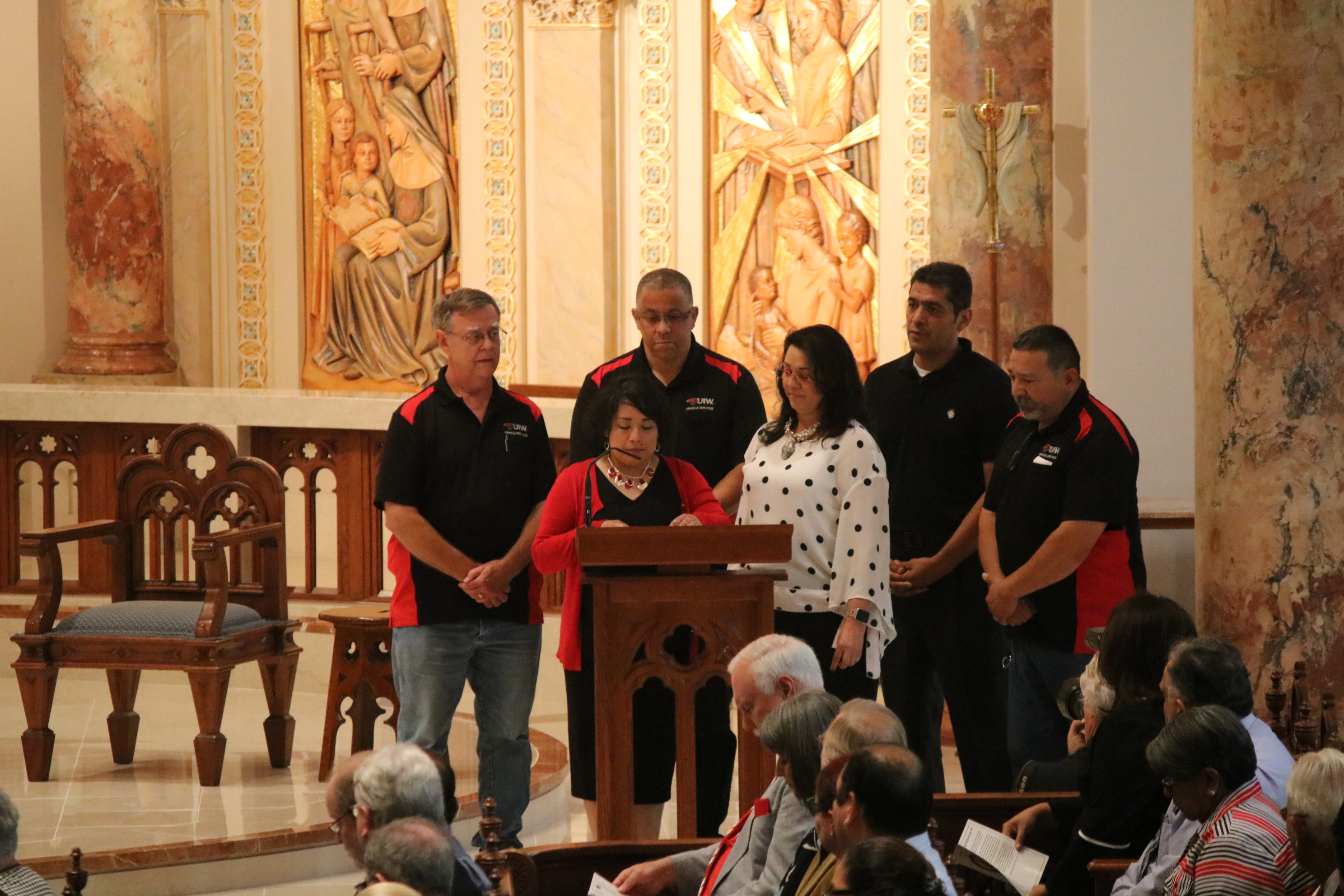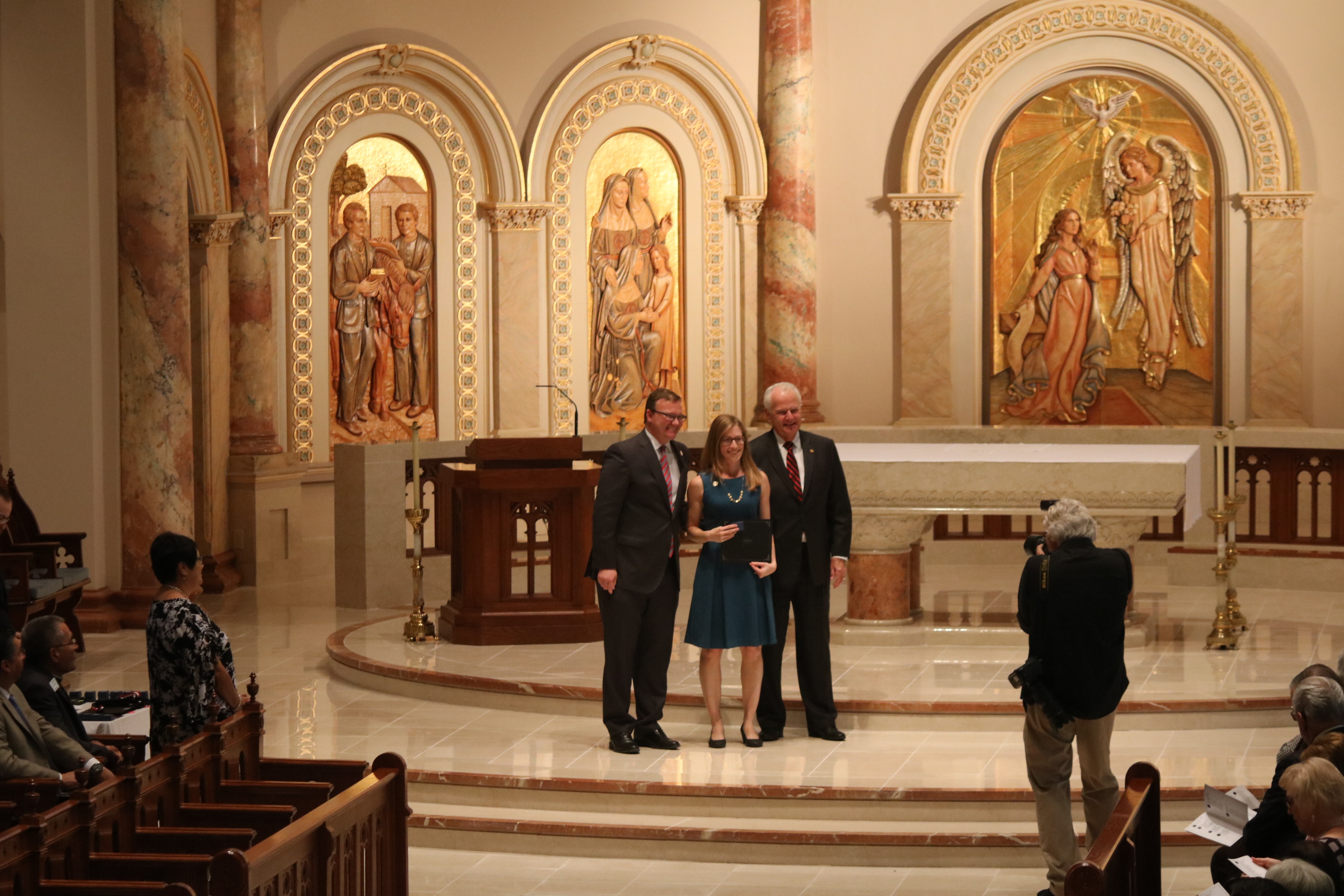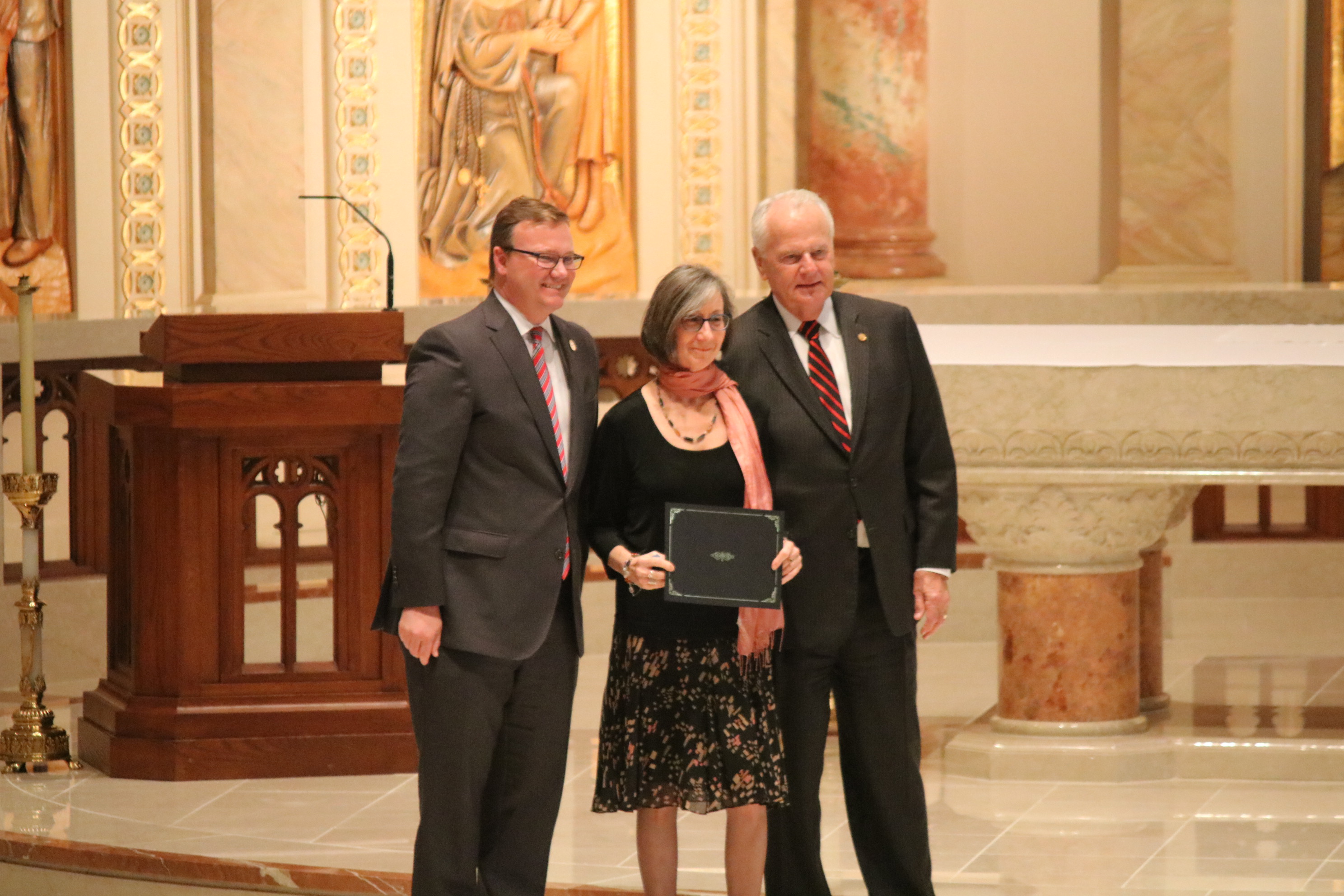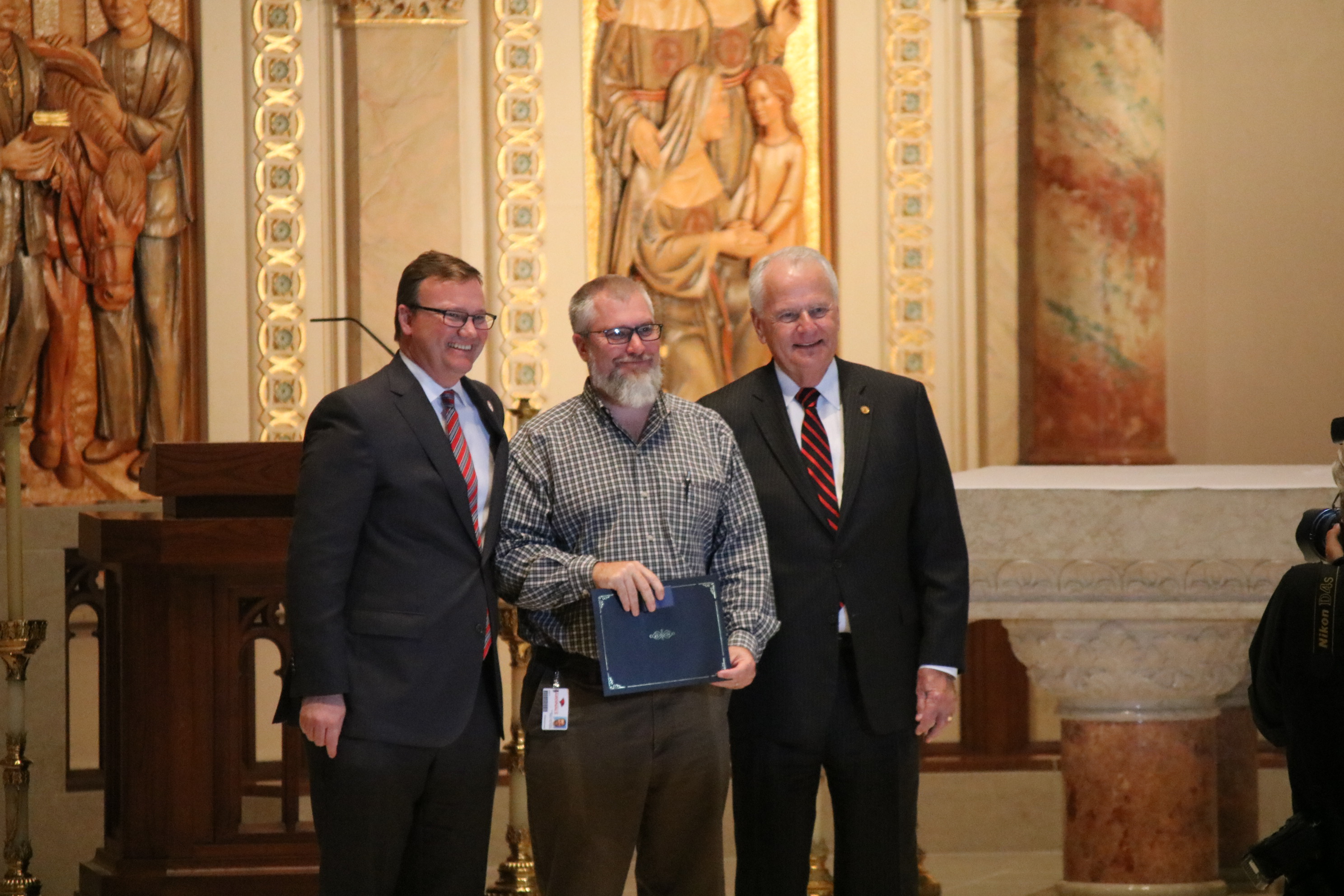 San Antonio Express-News Names UIW Among Top Workplaces
The University of the Incarnate Word has been awarded a 2018 Top Workplaces honor by The San Antonio Express-News. The list is based solely on employee feedback gathered through a third-party survey administered by research partner Energage, LLC. The anonymous survey measures several aspects of workplace culture, including alignment, execution, and connection, just to name a few. Thank you to all employees who make UIW a wonderful place to be for all!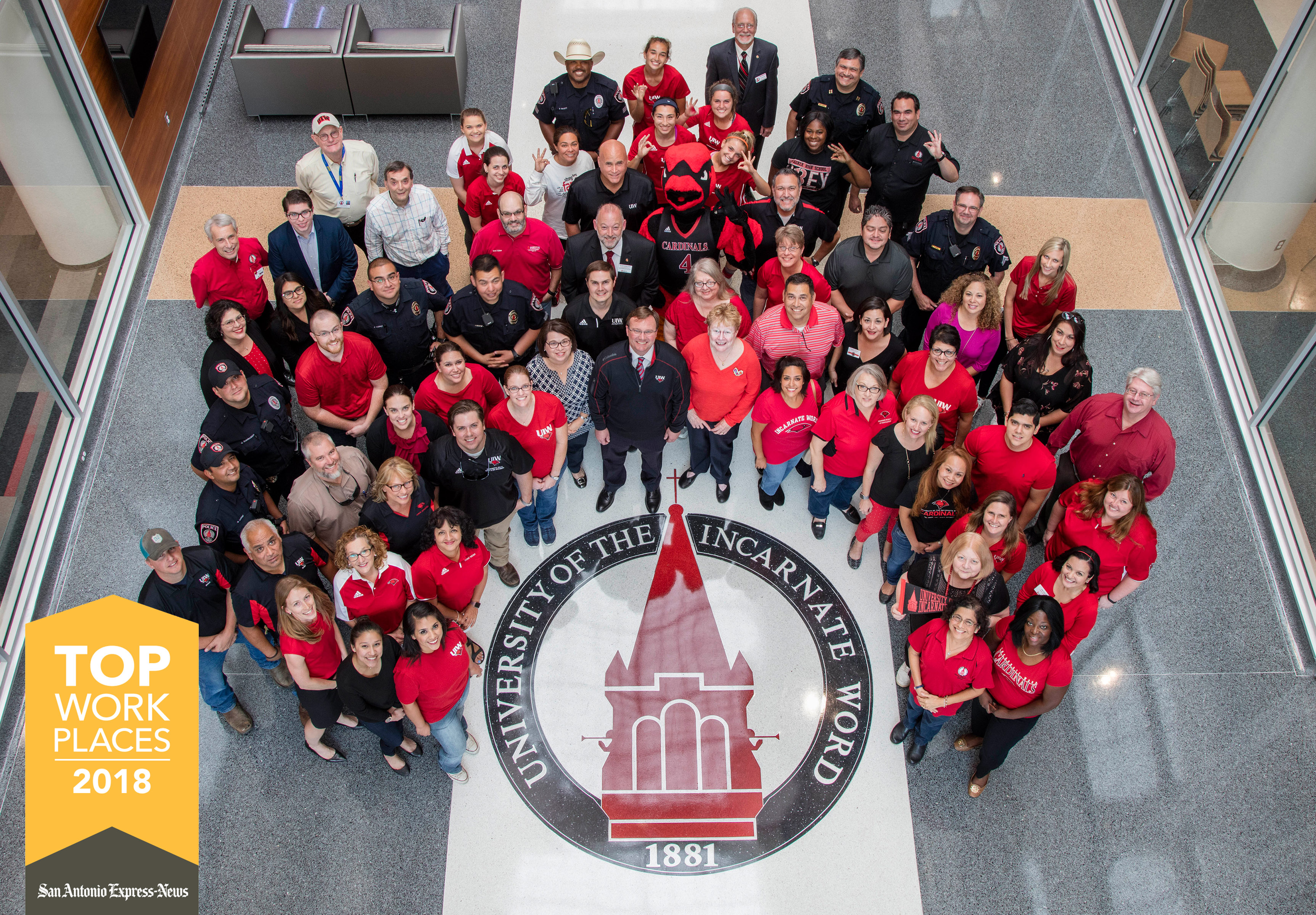 Pictured below are members of the UIW community who attended the San Antonio Express-News Top Workplaces luncheon on Thursday, Oct. 11.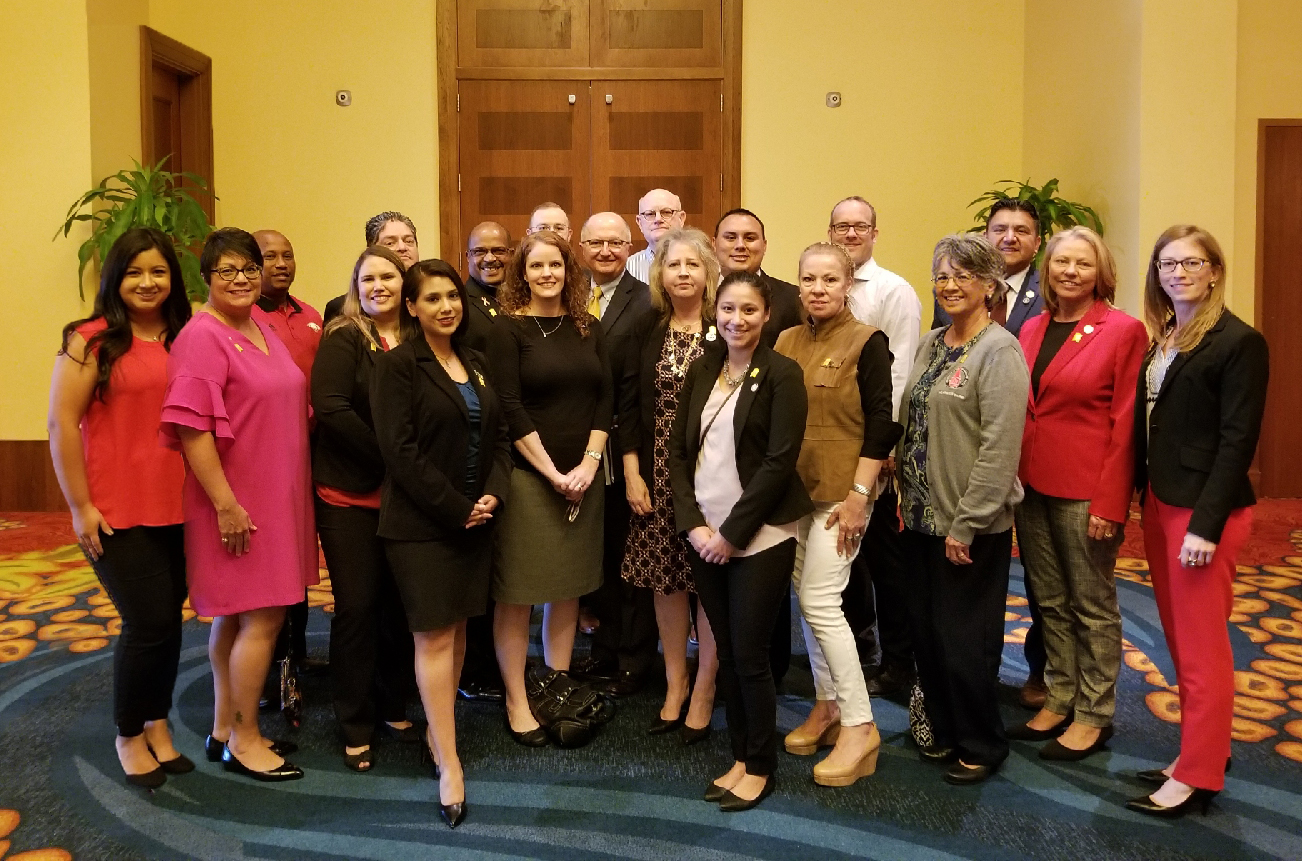 Get Your Flu Shot!
Why is it important to get a flu vaccine every year? Flu viruses are constantly changing, so flu vaccines may be updated from one season to the next to protect against the viruses that research suggests will be common during the upcoming flu season. Your protection from a flu vaccine declines over time. Yearly vaccination is needed for the best protection! Come get your flu vaccine at the main campus health clinic now through Dec. 20! With insurance, there is absolutely no cost. No insurance? Don't worry! You can still get your flu shot for $25. For more information, please contact Yolanda Salazar at (210) 829-6017 or healthsvcs@uiwtx.edu.
Dr. Evans and his family aren't taking chances when it comes to the flu this year! They're protecting themselves against the virus and are encouraging you to do the same!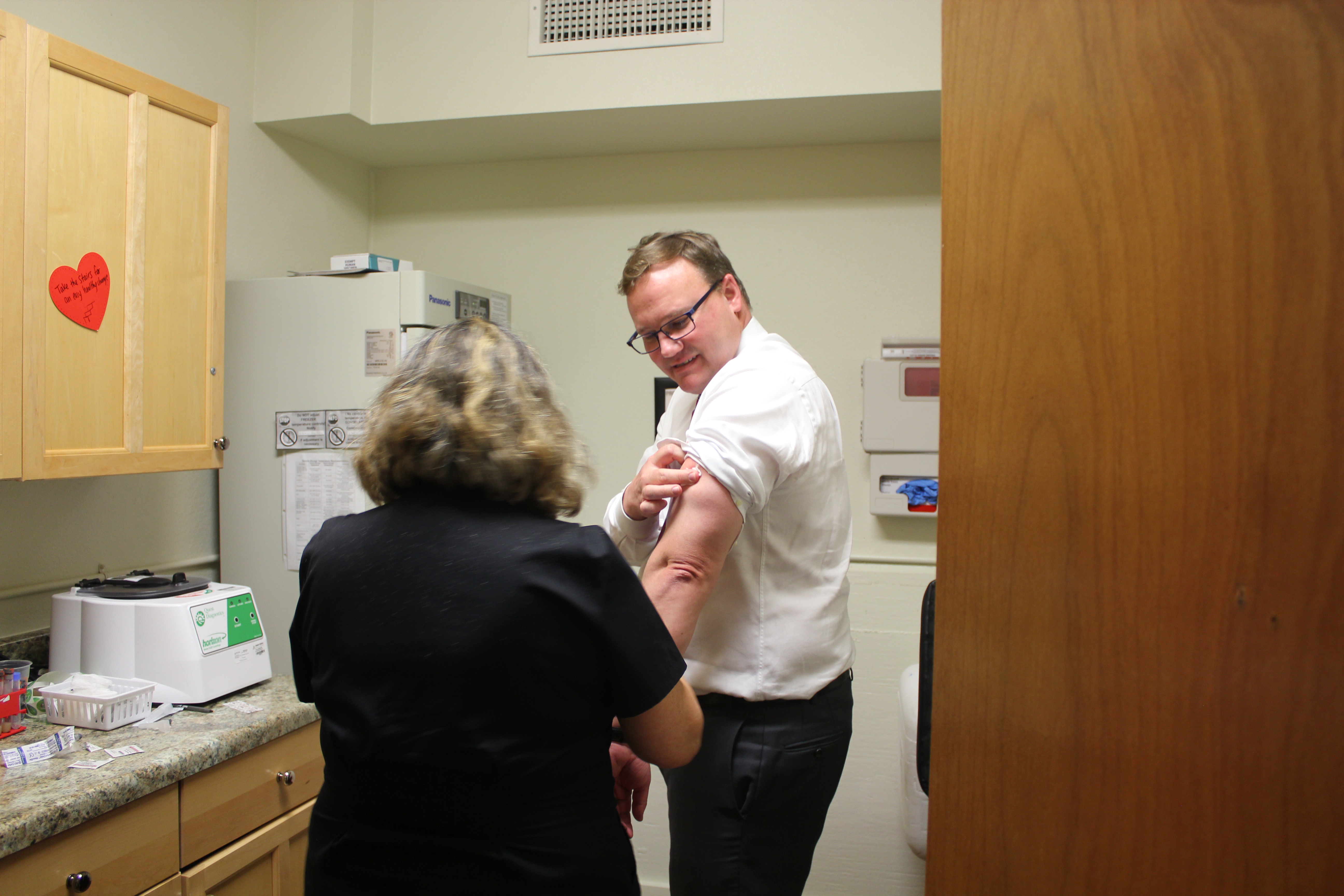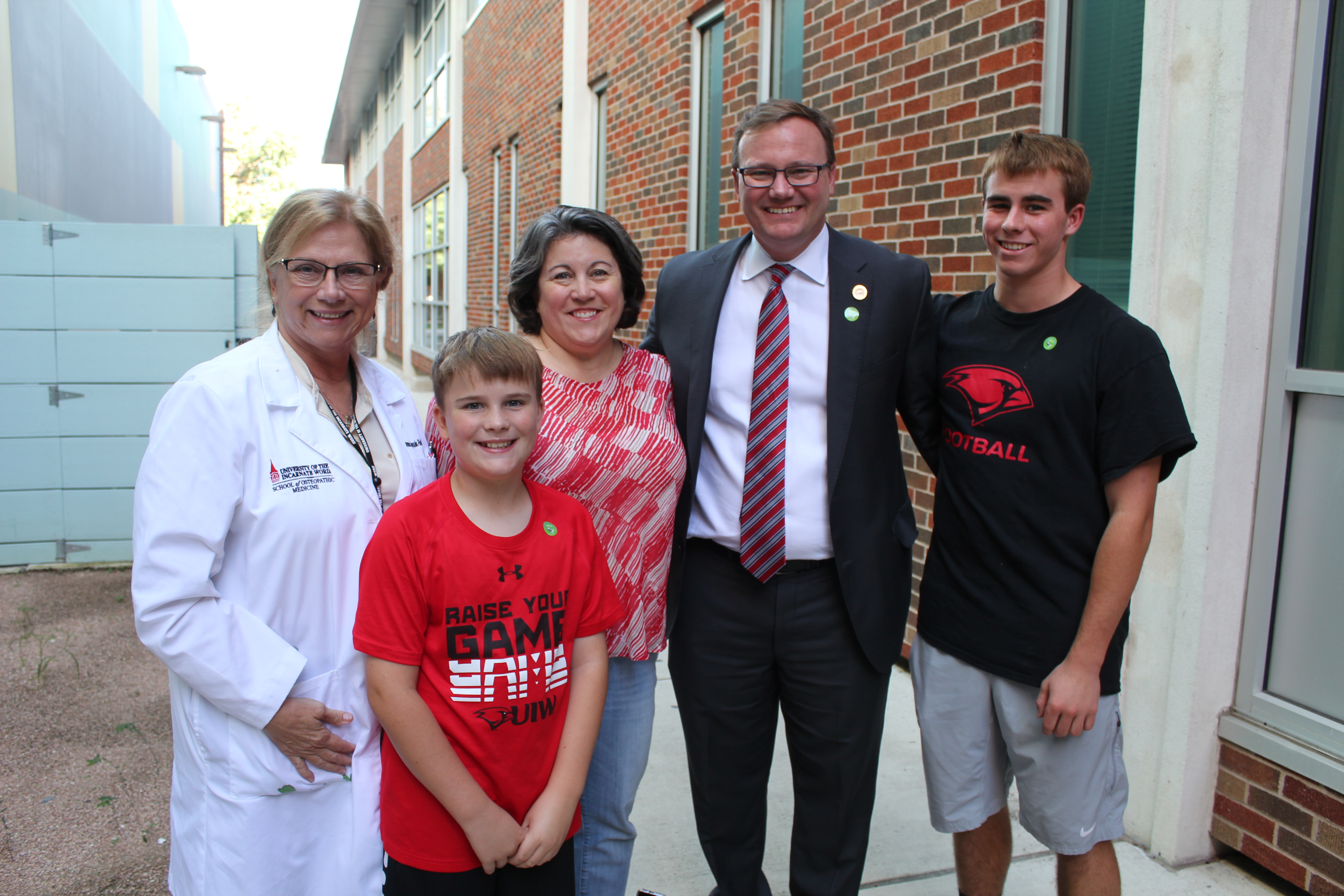 San Antonio Museum Exhibitions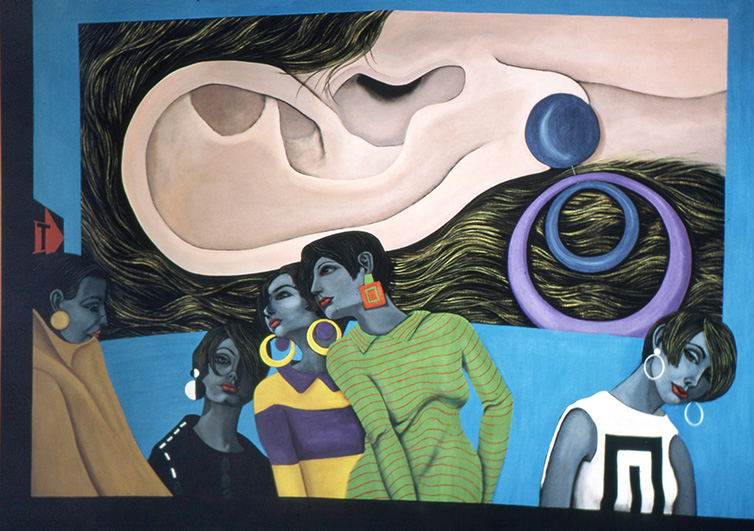 University employees receive free admission to the McNay Art Museum and the San Antonio Museum of Art with their valid UIW ID. Additional fees may apply to exhibitions. For information about UIW employee discounts, contact (210) 829-6019.
San Antonio Museum of Art Current Exhibitions:
Marilyn Lanfear: Material Memory - Through November 11, 2018
Harry Bertoia: Sculptor and Modernist Designer - Through March 31, 2019
McNay Art Museum Current Exhibitions:
Spotlight: San Antonio's K-12 Artists Embrace Georgia O'Keeffe - Through November 4, 2018
Mel Casas: Human - Through January 6, 2019

Picturing Latin America - Through January 6, 2018

AT&T Lobby: Teresita Fernandez - Through April 18, 2019
---
Department News
A Message from Dr. Cyndi Porter, Vice President of Enrollment Services
Starting October 29, the offices of Admissions, Advising, Residence Life, Veterans Affairs, Financial Aid, Registrar and Business Offices will be open from 8 a.m. - 5 p.m. during the week (Monday - Friday). Beginning Saturday, Nov. 3, these offices will be open the first Saturday of each month from 9 a.m. - 1 p.m. These changes have been made to better serve all of UIW's populations.

Athletics News
UIW Athletics Coaches Show
Hear from football head coach Eric Morris, volleyball head coach Samantha Dabbs, men's soccer head coach Chris Fidler, women's soccer head coach Emma Wright-Cates, and men's and women's cross country head coach Dr. Derek Riedel on the inaugural UIW Athletics Coaches Show. Follow UIW Athletics on YouTube to see the Coaches Show and more!

UIW Athletics implements new bag check policy
To enhance existing security measures and expedite entry at Gayle and Tom Benson Stadium, a new bag check policy has been implemented that regulates the size and type of bags that may be carried into the facility.
 
The back check policy will be enforced at all home events, including Saturday's Taco Cabana Hispanic Heritage Football Game against Southeastern Louisiana.
 
Permitted bags:
- Clear, plastic bags that do not exceed 12" x 6" x 12"
- One-gallon, clear, resealable plastic storage bags
- Small clutch bags or purses that do not exceed 4.5" x 6.5"
- Diaper bags, camera or binocular cases, seat cushions, seatbacks

Each person is allowed one large clear bag and one small clutch.
 
Bags subject to further inspection:
- Non-clear purses, backpacks, fanny packs, reusable grocery totes, printed pattern plastic bags, cinch bags, duffle bags, large totes that do not meet size requirements
Please contact Zachary Carlton at zcarlton@uiwtx.edu for more information and with any questions. 

Exceptions will be made for medically necessary items after proper inspection at designated areas. There is no check-in location for prohibited bags.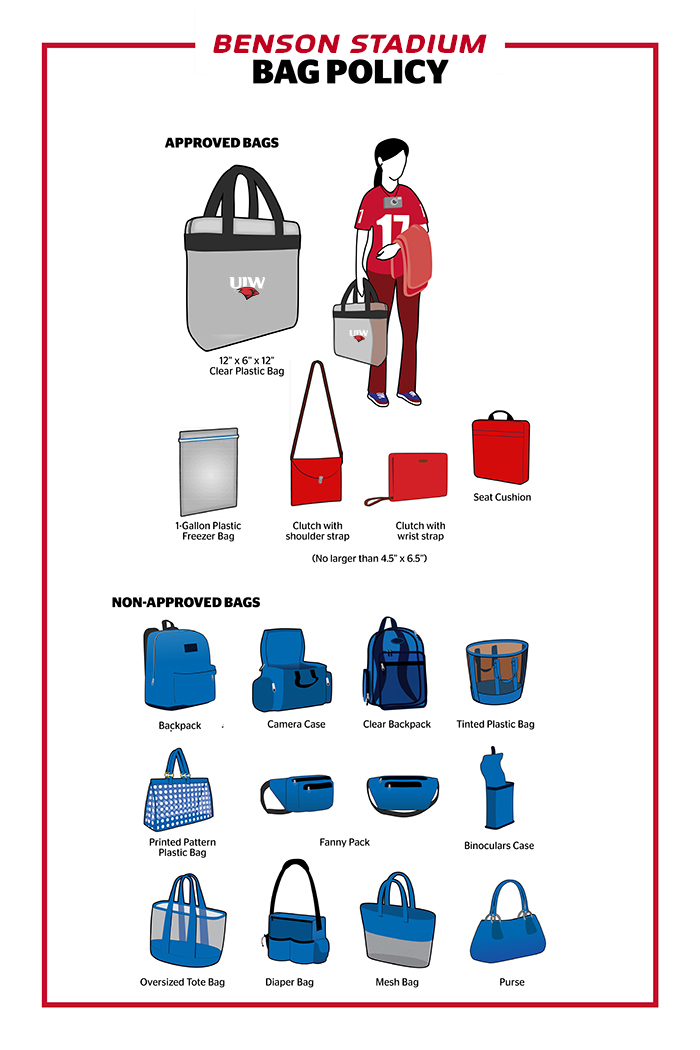 Top Stories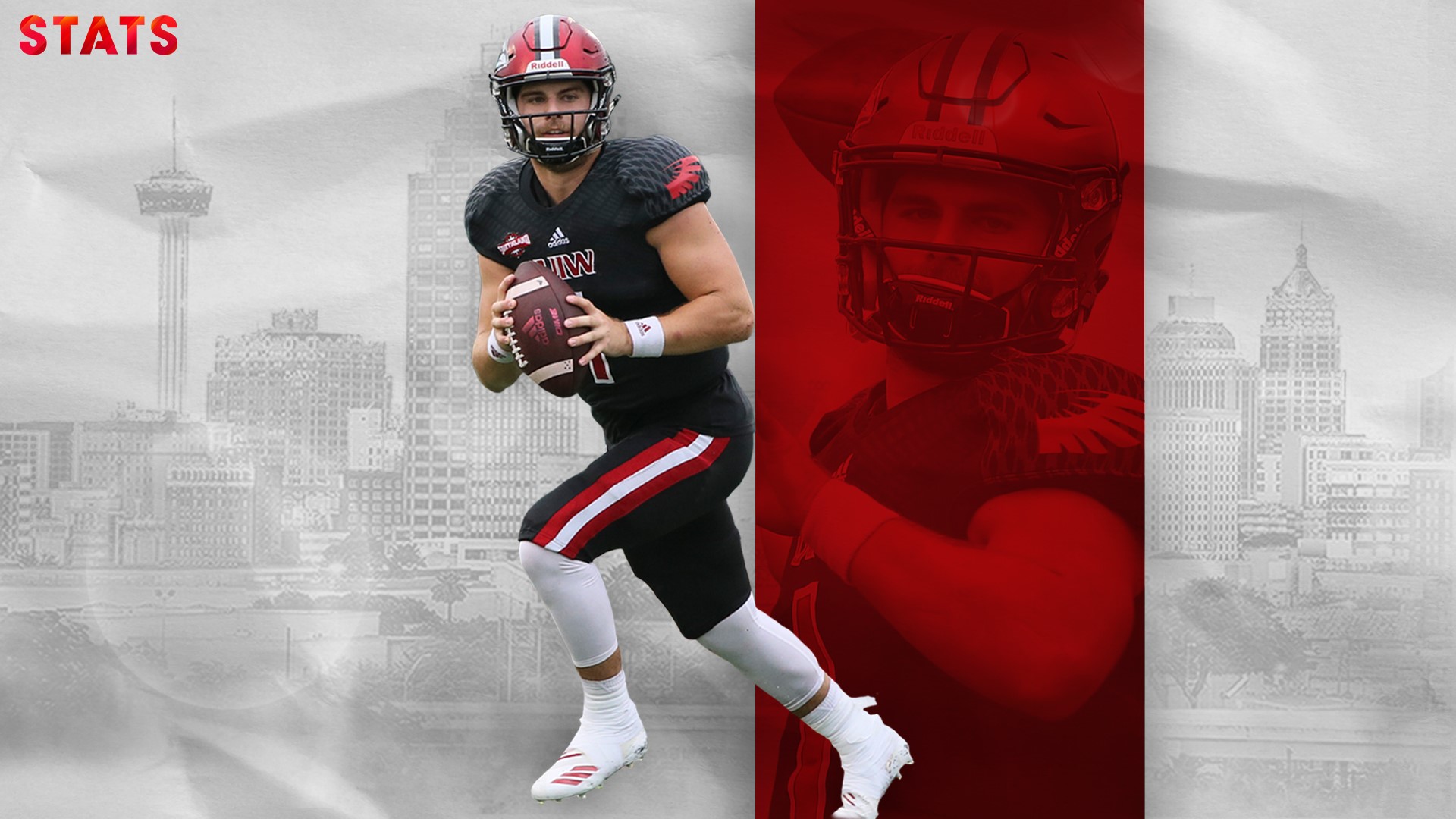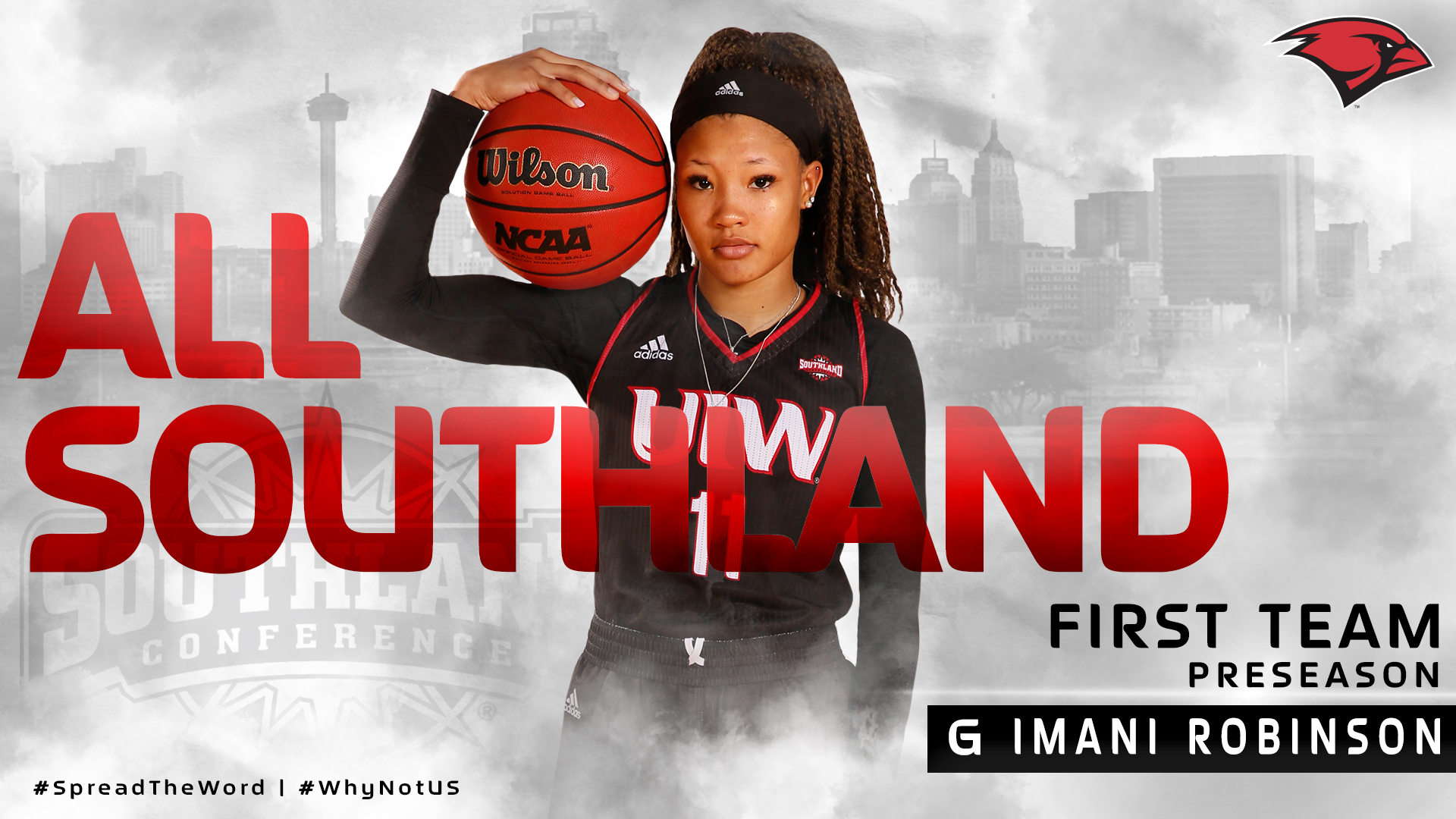 ---
Miscellaneous
Fall Campus Dining Hours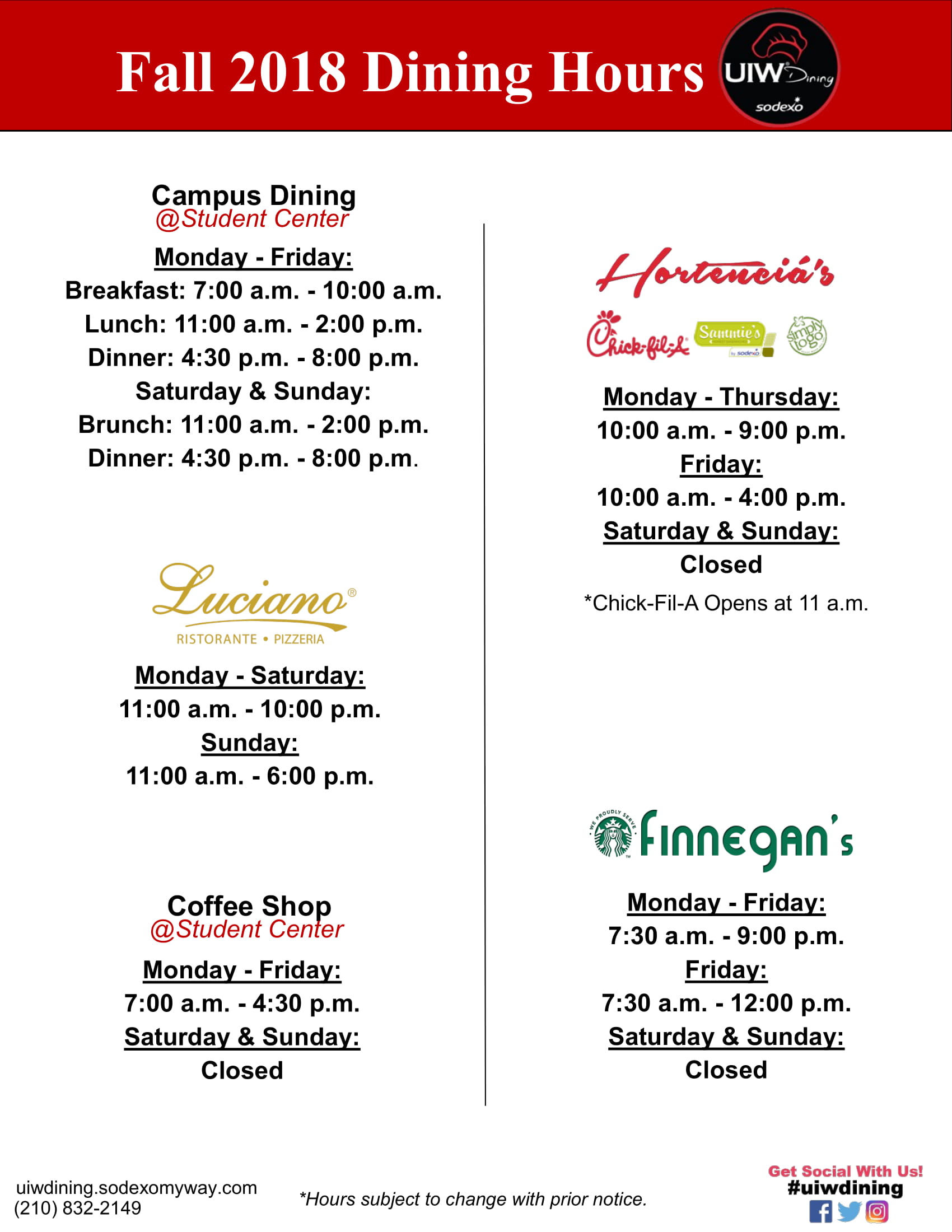 Faculty and Staff Meal Plans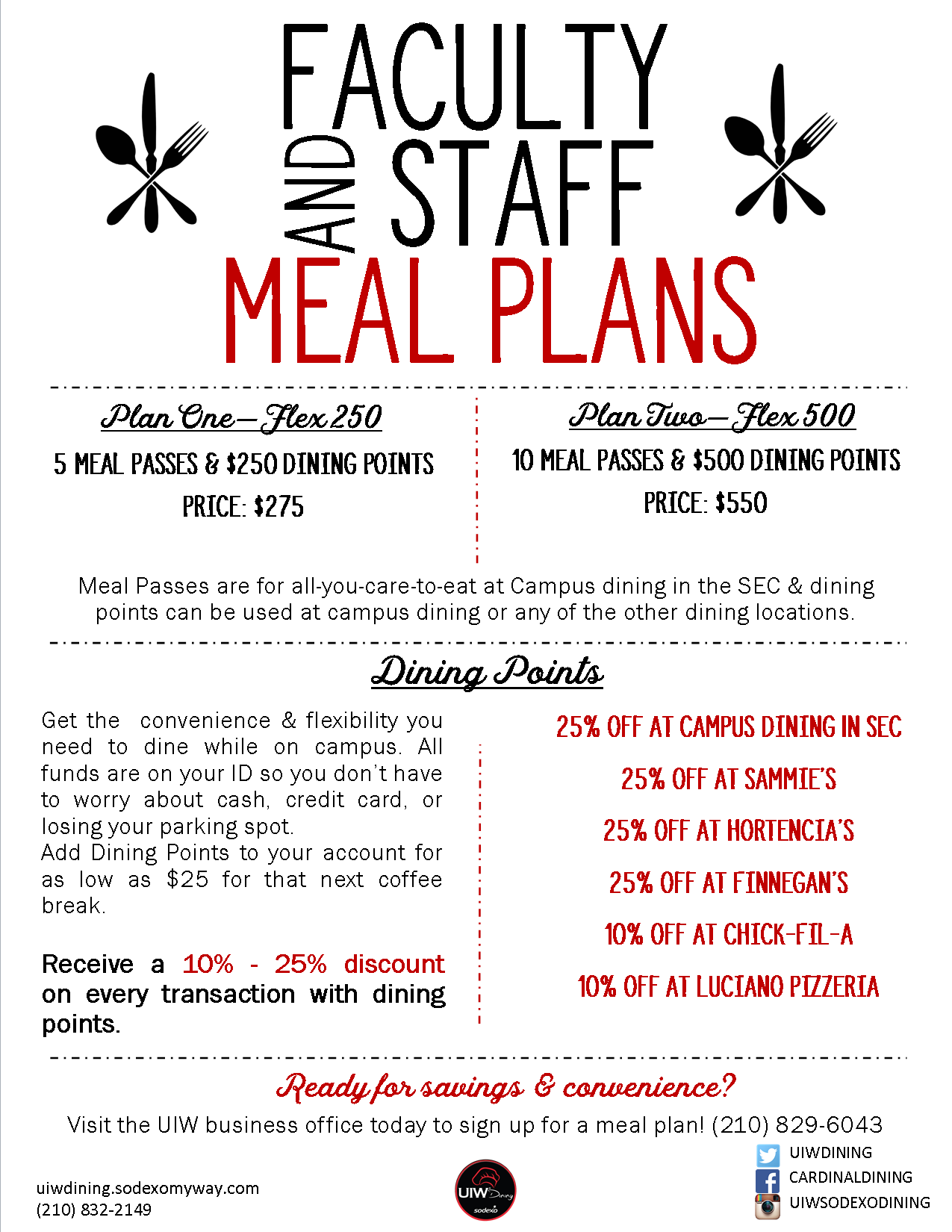 The University of the Incarnate Word provides reasonable accommodation with adequate notice. To request disability accommodation for events listed in this newsletter, visit www.uiw.edu/ada.