The Word: UIW Community Newsletter - April 9, 2020
Spotlight
A Message from UIW President, Thomas M. Evans, PhD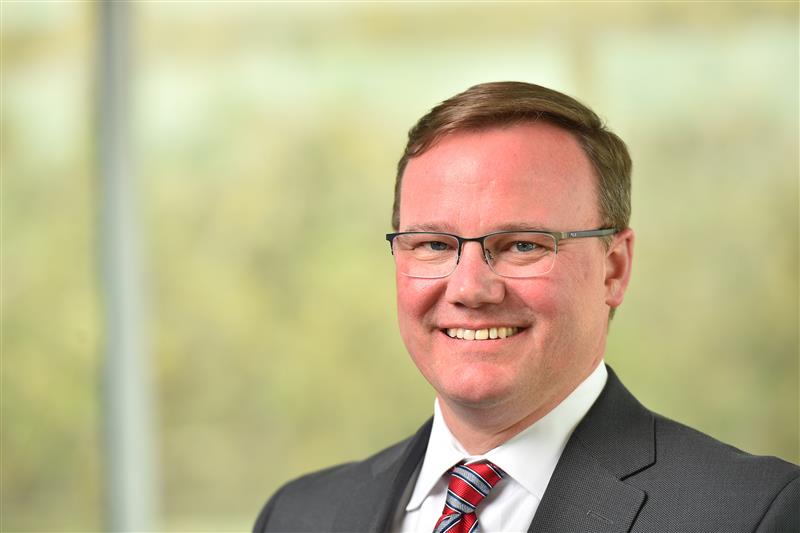 Dear UIW Community,
I pray this letter finds you and your families staying safe and doing well. Under different circumstances, we would be preparing to celebrate and worship this Easter season with those dearest to us – our families, friends and communities. Yet, this year we are challenged to look for hope, have faith that there are better days ahead, care for one another and reflect on the promise of the resurrection.
While we are all practicing social distancing, this pandemic has only further proven that our connection and our sense of community are more important than ever. It is in this spirit that I welcome you to our new weekly newsletter now reaching students, parents, alumni, trustees and friends, in addition to our faculty and staff. I hope this new way of coming together and learning more about one another other serves as a bridge that brings us together. Read on to find important announcements and discover more about all that our Cardinal community is doing, despite the distance.
Your health and wellbeing are of utmost importance and at the very heart of our Mission. As a community, we continue to offer our prayers for all of those affected by COVID-19 and all those who care for them.
Praised be the Incarnate Word!
Sincerely,
Thomas M. Evans, PhD
President
Mission & Ministry
A Message from VP Mission & Ministry, Sr. Walter Maher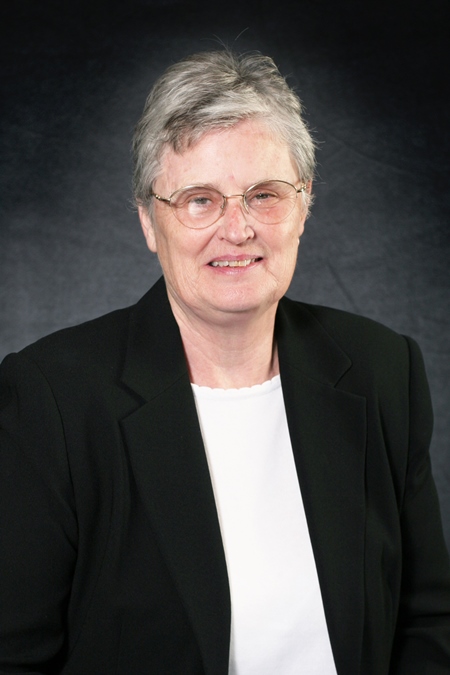 Dear students, faculty, staff and friends,
As we continue dealing with the pandemic, we would like to assure you of our continued prayers for you and your loved ones.
At the same time, we know that a great source of anxiety and stress is been produced by our inability to be with those we care for the most and who may be the most vulnerable among us; namely, our elderly parents, grandparents or other relatives and friends.
As a way to be close to them while respecting the COVID-19 restrictions to protect them from potential exposure if, God forbids they need to go to the hospital, we would like to suggest you fill out the form at this link.
The idea is to fill it up and to keep it handy so that, in case of need, health-care providers may offer your loved one(s) the person-centered, supportive, and compassionate care they deserve.
Clearly, this is not a legally-binding document. Instead, it is a simple instrument being used by many health professionals all over the world to deal with medical needs, while upholding human dignity, even in the midst of a pandemic.
As you fill out the form, please pray for all our health care professionals who are heroically risking their lives to serve us and keep us safe.
May the Incarnate Word continue to guide us through this difficult time.
Sr. Walter Maher, CCVI 
VP for Mission and Ministry 
Hope in the Midst of Darkness: The Call to Communion, Solidarity and Service by Fr. Thomas Dymowski, O.SS.T., D.Min., University Chaplain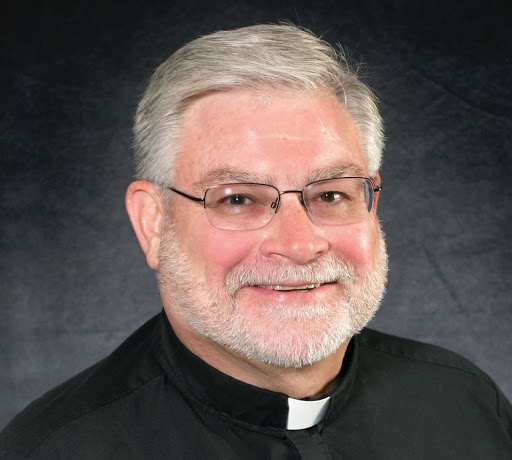 In Holy Week 2020, the whole world finds itself in the grip of the Coronavirus pandemic. There is a certain somber mood and sense of darkness shared by every sensitive human being confronted with such massive suffering and death. Fear for one's personal health, facing the possibility of contracting the virus leading to one's own death, adds to the "darkness" of spirit even those with great faith may experience.
The Scripture readings for the Mass of the Lord's Supper, the opening liturgy of the Sacred Paschal Triduum, present the saving acts of God, for which we give thanks and praise in the Eucharist, all occurring at night. The instructions for the Passover meal and memorial God gives to Moses and Aaron in the Book of Exodus require it takes place at night, after the paschal lamb is slaughtered during the evening twilight. It is established "a memorial feast for you, which all your generations shall celebrate with pilgrimage to the LORD, as a perpetual institution." In practice, for faithful Jews Passover has remained an experience of the saving acts of God and covenant renewal.
St. Paul relates to the Corinthians what he received from the Lord as the pattern of what we now know as the Eucharist instituted by Jesus "on the night he was handed over." For Christians, it has become a meal and memorial of a new covenant won for us through the Paschal Mystery of Christ's own death, resurrection and ascension to the Father. It accomplishes the forgiveness of all our sins and opens for us a new access to relationship with the Father. When we follow Jesus' command to "Do this in remembrance of me," the "this" Jesus is referring to is not merely the ritual but imitation of his own total self-sacrifice for love of humans and all the world in faithful obedience to the will of the Father, never abandoning his mission. For whenever we do "this" the Paschal Mystery of the Lord is actualized, made present, to us and the entire world so that God's saving work through Jesus may continue in the Holy Spirit.
In the passage we hear proclaimed from John's Gospel, the Supper Jesus shares with his disciples again takes place at night. The evangelist John had no need to repeat the narrative of the institution of the Eucharist, so familiar it had become for generations already in the Christian community. John rather pointed to what sharing in the Paschal Mystery means, what true communion with God and each other is. John recounts how Jesus stripped himself of every prerogative of his divinity and demonstrated what his death for the sake of the new covenant truly means: solidarity with all humankind and service. Jesus washed his disciples' feet and told them to do the same for one another.
Perhaps Covid-19 spreading through the world seems like darkness for those who habitually look forward to glimmers of Easter Joy. This night we collectively find ourselves in is indeed long and we cannot wait for it to be over. But the streaks of light coming with dawn are streaming through our window. Each day there are reports of selfless servants embracing their own vulnerability by reaching out to victims of the virus bringing some back to life or accompanying them to their graves. The list is too long to recount here. We know who they are, we have seen them and we know they will continue to come to the aid of helpless others. Like good Samaritans they spend their own treasure on strangers because solidarity brings compassion they cannot ignore. They show us by their lives, not their theologies or liturgies, that Christ is truly risen, because Christ lives in them and in us when we live on behalf of others.
Easter Vigil Reflection by Rev. Leo Almazán

There is a strange feeling in the air today. The darkness of uncertainty still envelops the earth. Tenebrous stress continues to take hold of our minds. The calamitous fear of sickness either in ourselves or in a loved one torments our hearts. Despair threatens to invade our souls due to the looming presence of death. Yet, it is Easter.
There is silence and stillness and solitude. Social distancing by now feels as if we were in forced hibernation right at the onset of spring  – and with us the whole creation. Has God been asleep during this time of trial? God was asleep for a while, for sure. God fell asleep in the flesh but is now risen from the dead. It is Easter.
The suffering Jesus. The dead Christ. Our Risen Lord has come back with a message:
To those who have died of this terrible illness, He embraces. While asleep, He met them and rejoiced in the end of their suffering and pain. Holding up his cross, he summoned them, "Awake! Come into my light! Rise from the dead, for I am your life. Rise up, work of my hands, you who were created in my image. Rise, let us leave this place, for you are in me and I in you; together we form one person and cannot be separated."
To those still ill, He consoles. He reminds them that He still bears the marks of suffering in his flesh; that He too cried out in pain, shed many tears, and abandoned Himself to His Father's will so that His suffering, His cross, would become redemption; that is, salvation for all. So He invites the sick and suffering to unite their crosses to His cross so that the mystery of redemption may also be their triumph.  
To the rest of us, He commands to continue working to restore health, to restore balance, to get out of our self-preoccupation and to take care of the poorest and neediest of the world:
"Lead the way!" our Risen Lord asks. "Do not be afraid to selflessly keep working to provide for those who are hungry and thirsty." 
"Lead the way!" He beckons us. "The stranger, naked, and imprisoned await your righteous acts." 
"Lead the way!" He emphatically demands. "The ill of the world needs you more than ever. Stand up! Be strong! Preach the Good News with your acts."
That is the message of our Risen Lord to us, to those who have been living in silence and stillness and solitude. His Resurrection permeates our silence with meaning, our stillness with the seeds of righteous deeds, and our solitude with longing for loving relationships. It is Easter. He is Risen from the dead and with Him, we too will rise.
Easter Faith, Paschal Joy by UIW Alumna, Mary Blake

"On the first day of the week, Mary of Magdala came to the tomb early in the morning while it was still dark, and saw the stone removed from the tomb." - John 20:1-9
After a period of reflection and grace, I realized this Gospel periscope is a call to deep faith leading to conversion. I named it Easter Faith. Further prayer led me to six steps. Let me briefly share them with you.
Desire: This stage of faith moves from self to others. It yearns to spread the Gospel message and the mission of the Church. Easter Faith compelled Mary to the tomb.
Journey: It can be a long road of joy, pain, success and failure. The early Church was built on Easter Faith.
Search: Our Easter Faith does not grow solo. It seeks the Church through public and private prayer, study, sharing and ministry. We notice Mary did not go into the tomb, but ran for the Apostles.
Discover: We now find the risen Christ in the events, activities and persons in our lives as the Apostles found Him in Galilee.
Embrace: We will embrace Him in those persons who cross our paths and enter or have been part of our lives.
Rejoice: We will recognize God's will and say alleluia regardless of pain, disappointment and sorrow. This is the paschal joy.
Academics
UIW Selects New Academic and Financial Leaders

The University of the Incarnate Word is proud to announce that, after a nationwide search and with the unanimous approval of the Board of Trustees, Dr. Barbara Aranda-Naranjo has been selected as Provost/Chief Academic Officer and Dr. Darrell Hayden has been selected as Chief Financial Officer/Vice President for Administrative Services. Each of the candidates were selected for their deep and varied expertise, commitment to establishing programs and processes that advance academic excellence, and dedication to furthering the Mission of the University.
Read the full press release here.
A Q&A with Provost Dr. Barbara Aranda-Naranjo
UIW provost, Dr. Barbara Aranda-Naranjo shares her thoughts on transitions, community and moving forward in the face of a pandemic. Read the full Q&A below.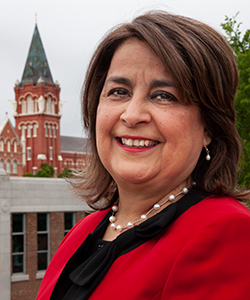 Q: What have you heard has been the biggest transition for faculty to conducting classes online?
A: The greatest challenge for faculty transitioning traditional face-to-face classes to the online delivery modality was ensuring the integrity of their course content and preservation of the faculty/student learning communities embedded within each class. To accomplish that outcome, faculty carefully selected online tools to deliver content that were readily accessible to students given the variety of capabilities in students' homes.
Q: What was the process in the decision to offer students a chance to take satisfactory/unsatisfactory instead of a letter grade?
A: The process was collaborative utilizing the existing shared governance structure that brings faculty and administrators together to respectfully and collectively make decisions on matters of policy and procedure. The impetus behind the decision to offer students a satisfactory/unsatisfactory option instead of letter grade was the recognition that students were being asked to receive their educational experiences (classes) in a delivery mode not of their own choosing. Providing this option retains student flexibility and choices in terms of how their course assessments are received.
Q: What lessons have we learned during the online transition and how will they pay dividends in the future?
A: We have learned that we are a resilient community of educators and learners as evidenced by our ability to move our educational programs from the traditional face-to-face format to online in one week. We learned that the UIW community comes together across our enterprise from our support offices to our faculty, deans and administration to do what is necessary to serve our students and the families that make up our UIW community. 
Q: With your extensive experience in the health field, what do you believe life in San Antonio will look like after the peak of COVID-19? 
A: As a community/public health nurse, I believe that pandemics offer the opportunity to bring communities together in service and demonstrate our compassion for the most vulnerable in our society. At UIW, service and compassion for others is at the center of our institutional Mission. During and after the AIDS pandemic, we learned to speed up the clinical trial process to get needed medication such as anti-retroviral drugs to patients as quickly as possible to ultimately save lives. We learned that we are all vulnerable to each other's behaviors and that all lives matter. The most important lesson I learned was that with God's grace we rise up to meet impossible challenges and create a compassionate and healthy world together. 
Q: Do you expect Fall classes to be "normal" or will there be a time of transition at UIW? 
A: We all have to recognize that we are in a new reality. We will return to traditional face-to-face classes as soon as it is safe for all community members. That said, the COVID-19 experience demonstrates that we must also embrace the multiple lessons learned from the experience of shifting traditional face-to-face courses to online delivery, and I expect that will naturally result in the incorporation of new tools into our courses and greater numbers of courses offering the blended and online delivery modalities. 
From the Classroom to Zoom: A Faculty Perspective on Online Learning
When students and faculty wrapped up their final classes before spring break, they had no idea it would be the last time that they would gather in person. In response to the growing threat of COVID-19, CDC guidelines for social distancing and ever-changing local ordinances, University leadership made the difficult decision to complete the semester online.
Spring break was extended for students by one week – but for faculty, that week provided the necessary time to adjust expectations, shift gears and rework curriculum to be taught online. One only has to look at recent data from the University's Information Resources Division to see that adjustments truly have been made. In February of this year, UIW employees and students recorded 1,616 Zoom meetings. Since April 1, that same population has recorded more than 18,000 Zoom meetings.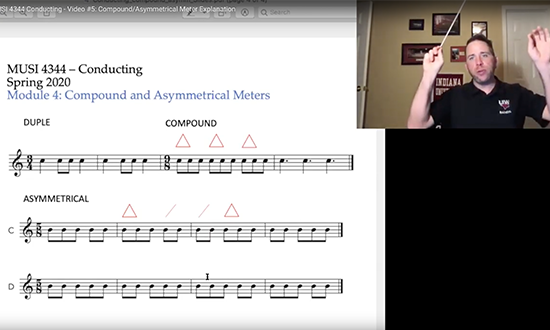 "Remote delivery of instruction was something I didn't ask for, but is a concept I'm embracing more and more each day," said Dr. Brett Richardson, UIW director of bands and music education coordinator. "Every morning I reflect on my own mission as a UIW faculty member during the era of coronavirus... that I have to do 'what I can to meet my students' needs, remain compassionate, not overburden them with needless assignments, and keep the material as relevant as possible.'"
Dr. Richardson, along with many professors whose fields of study are difficult to be recreated online, was faced with the particularly challenging feat of teaching music virtually. Still, he's found a way to provide instruction even if his ensemble can't rehearse together.
"The students are doing well submitting video assignments and attending synchronous learning sessions over my material in Conducting," he explained. "I have reinvested time that I would be spending in my band ensembles into one-on-one meetings with each student to address their individual concerns over Conducting concepts."
Despite the limitations felt by faculty and students all over the world right now, many are still finding ways to provide unique experiences for students – some that may not have been possible in a regular classroom setting.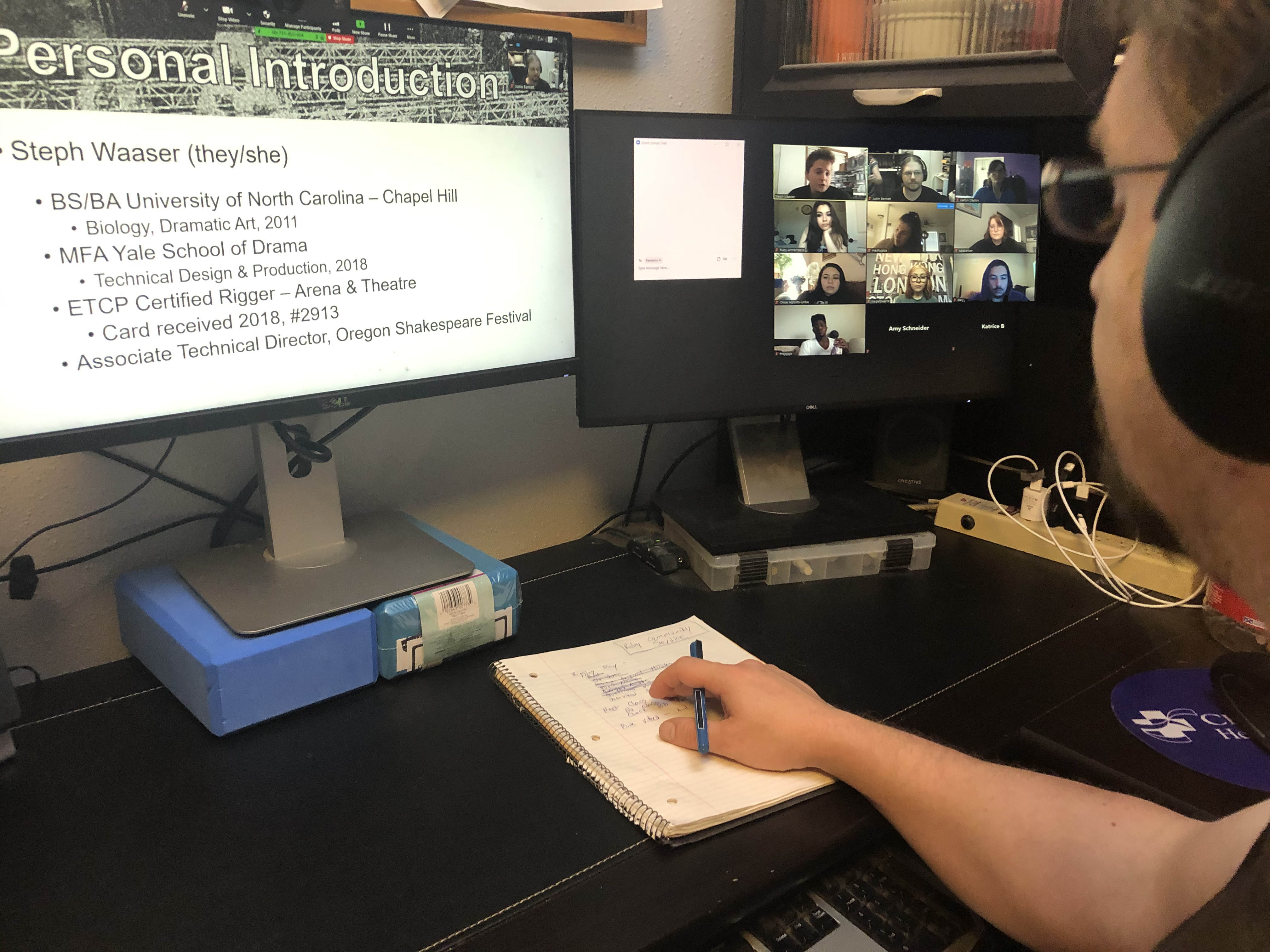 "Zoom makes it possible to include long-distance guest lecturers," said Justin Bennett, UIW associate professor of Theatre. "[This week's] class on entertainment rigging was led by Steph Wasser, associate technical director at Oregon Shakespeare Festival and Entertainment Technician Certification Program (ETCP) certified rigger. I'm using Zoom both synchronously and asynchronously. Teaching live on Zoom allows real-time interaction with students and maintains the sense of community that is so important to them. Posting lecture recordings along with supplementary materials also allows greater flexibility for students whose current circumstance may not permit them to attend the live Zoom meeting."
All in all, the overwhelming sentiment among UIW faculty is that while this arrangement may not be ideal, and students are terribly missed, these unforeseen circumstances won't stop them from finding ways to do what they do best – teach... no matter the platform.
COVID-19
The dignity, health and wellbeing of every member of the University of the Incarnate Word community remains an institutional priority at the heart of our Mission. In response to this pandemic, UIW has assembled a team that meets daily to ensure that every possible contingency to keep campus life moving forward is considered when making campus-wide decisions. UIW continues to work closely with local and state officials, is taking all precautions as directed by the CDC, and sharing preventative information and resources with the University community via email. As a community, we offer our prayers for all of those affected by COVID-19 and all those who care for them.
In the News
KSAT 12: UIW's Eric Morris prioritizing academics during pandemic
Community News
Campus Food Delivery Startup Wins Pitch Competition

Luis Aaron Jimenez Guillen, a freshman mechatronics engineering student, won first place and $500 in the 2020 Pitch Competition, hosted by the  Collegiate Entrepreneurs' Organization and the H-E-B School of Business and Administration.
The competition, originally scheduled to take place on campus, was held April 3 via Zoom video conference due to the University's response to the COVID-19 pandemic. Four teams presented their business ideas to a panel of five judges from the San Antonio business community.
Voy – Jimenez Guillen's winning pitch – is a startup food delivery service geared toward universities. Traditional food delivery services often have difficulty making deliveries to universities because their workers are not familiar with navigating the many buildings found on a college campus. Voy solves this breakdown by partnering with universities and hiring students to make the deliveries.
Using a smartphone app, students and university employees will be able to utilize Voy's delivery service, track their orders and make payments. Users will also be able to request favors for other tasks beyond food delivery, such as delivery of academic materials or other errands.
Valeria Ramos Curiel, a student at  UIW Campus Bajio in Irapuato, Mexico, won second place in the competition. She pitched her idea for for Ecosurface – a startup that aims to manufacture quality products such as flooring materials from recycled rubber materials. Ramos Curiel earned $200 for the second place finish.
The Pitch Competition is held each Spring semester and provides entrepreneurial-minded students an opportunity to develop and pitch a business idea. The event was organized by HEBSBA faculty members  Dr. Adesegun Oyedele and Dr. Jose Moreno. The competition is a perfect starting point for students interested in the Startup Challenge, held in the fall semester, which offers a first prize of $10,000 to one startup business.
UIW Communication Arts - The Breakfast Club

In the season of social distancing, UIW Communication Arts (COMM ARTS) has gotten innovative with distant socializing! Ideas like #COMMbreakfastClub and  Friday night virtual film watch parties are just a couple of ways that despite current challenges, the department thrives as a COMMunity. According to program director Dr. Trey Guinn, "Department initiatives like the breakfast club are no different than what families and communities across the globe are doing. Our department community is a family of learners that desire to stay connected, and so we are having fun and getting creative with how to be together while apart. Times of stress and crisis are revealing. And one thing we have come to recognize and appreciate is just how much our faculty and students love one another and enjoy spending time together."
When asked about who can join these events, Dr. Guinn offered, "We are one big, happy family. There is always a seat at the (virtual) table. So, come one and come all. If you'd like to join us, just follow our social media for instructions or send me an email at tguinn@uiwtx.edu."
UIW Communication Arts student Beni Resendiz added, "As a first-year student, departmental virtual meetings such as the #COMMbreakfastCLUB have offered me the opportunities to maintain and strengthen relationships with classmates and faculty while establishing new ones. Faculty and students are given the opportunity to share life events, and happenings not just relating to school but life itself with one another. We are one big, happy family in the Communication Arts Department. We love spending time (virtually) together!"
Ettling Center Continues to Serve

Although the Cardinals' Cupboard Food Pantry may be closed as a result of the campus closure, this has not hampered the efforts of the campus community nor the Ettling Center for Civic Leadership & Sustainability, Mission & Ministry, Student Life and Student Government Association to continue to support our neighbors during this time of need. Over 850 pounds of food and canned goods were donated to the St. Vincent De Paul Society of San Antonio's Food Pantry last week by our generous UIW community. If you would like to continue to donate food items to St. Vincent De Paul, you may contact them at svdpsa.org or (210) 225-7837.
Cardinal Corner
A Reflection by Julia King, UIW Religious Studies Major, Class of 2020
"No longer shall they defile themselves with their idols. . .[I will] cleanse them so that they may be my people and I may be their God." - Ezekiel 37:23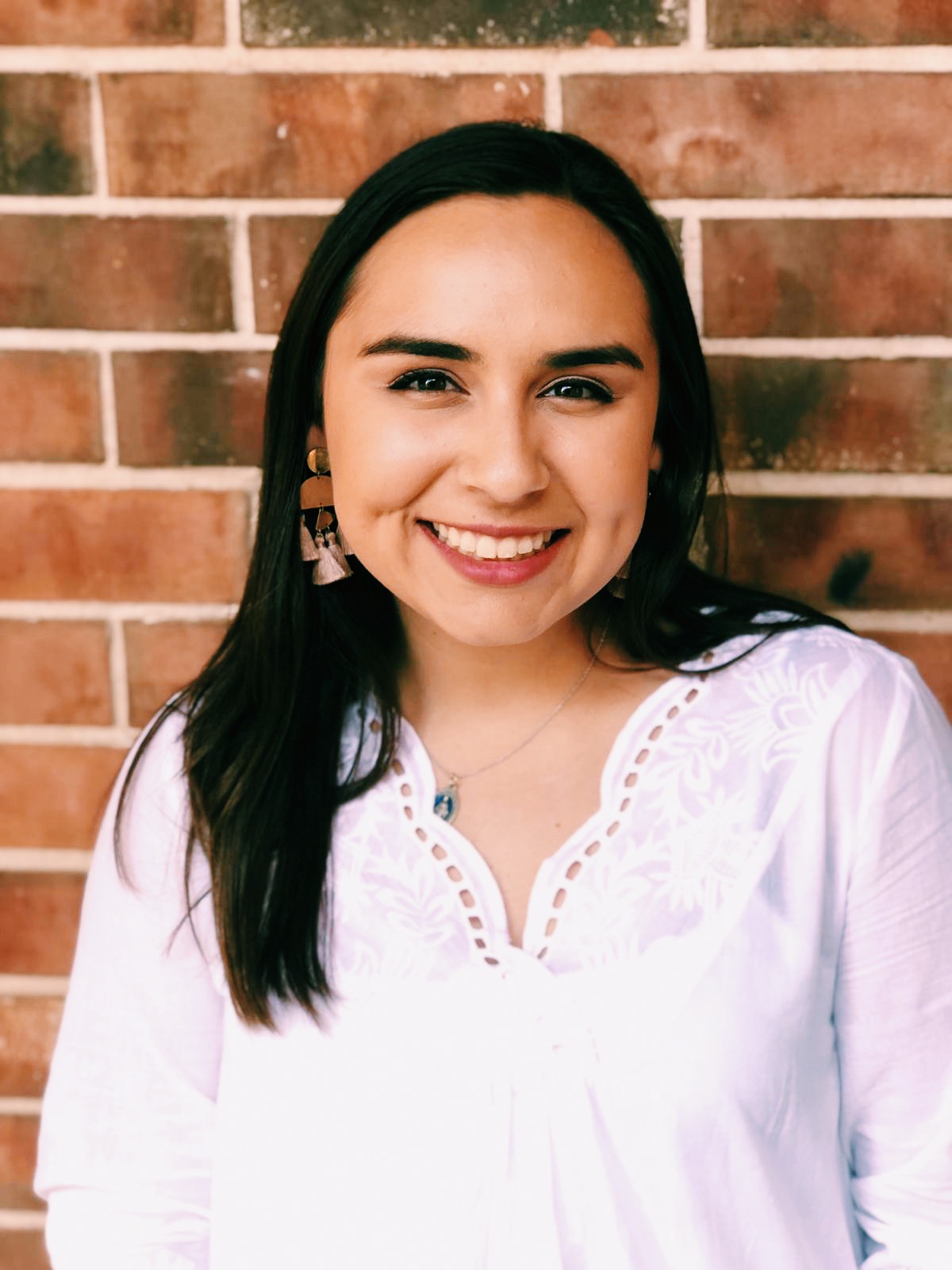 This verse from the book of the prophet Ezekiel jumped off the page of my Bible when I was reflecting on the first reading from Mass a couple of days ago. I've never identified with the Israelites more than I have in this time of the coronavirus pandemic.
As a senior student in my last semester at UIW, I thought I had time to enjoy my last months at our university, to separate myself from my schedule of my life as a student and to prepare my heart to close this chapter of my life. My identity was made up of everything it meant to be a student with a schedule full of meetings, classes, and activities, and I wasn't ready to let her go.
Once I wasn't able to return to my dorm on campus and my normal routine as a student, my identity was shaken. As I reflected upon this verse, the Lord opened my eyes and heart to realize that I am much more than my activities and my academic accomplishments.
A professor who has greatly impacted my faith, Dr. Jakob Rinderknecht, explains the Old Testament as God cleansing His people of idolatry and injustice—making Israel different from everyone else for the sake of everyone else. This explanation is the best way that I can make sense of all of this chaos and disruption.
My faith in a good God who sets His people apart for their own good assures me that I'm not abandoned. Our Lord is calling us back to Himself in this time as He did with the Israelites in the desert and all of humanity through the Incarnation because it is in Him that our identity lies.
How UIW Changed Me: A Letter from John Hill

Dear Cardinal Family,
Four years ago, I began my journey at the University of the Incarnate Word, not knowing what to expect other than a small campus covered in red brick. Before arriving, I had played golf for the majority of my life, but UIW was giving me the opportunity to continue my dream of playing collegiate golf. Golf is a wonderful game, a sport meant to be played for fun and personal challenge. As soon as you feel like you have mastered it, the game always brings you back to reality. I loved competing for UIW, and it is to all the people who allowed me to do so that I would like to say, thank you.
Long before we would show up to play a golf tournament, there was an effort made by an army of people to make it possible. The strength and conditioning coaches that prepared my teammates and me, the professors who accommodated our travel schedule, and the athletics staff that worked so hard to make our golf season happen. Our support group reaches across our campus from advisors, to the dining hall and Hortencia's employees we talked to every day, to those who made sure we were prepared for life after college athletics. To each of you I say thank you; your hard work and dedication has not gone unnoticed.
There is one man I would like to offer a great deal of thanks - Head Men's Golf Coach, Remy Huston. From the time he accepted the position, he has relentlessly worked to improve the program in every way possible. Over the last two years, I have seen the program transition into one that could rival any school in the Southland Conference. He has pushed me to maximize my skill on the golf course, as well as develop myself as an individual. He coached me to some of my greatest successes on the course, mentored me as I became a leader of the team, and encouraged me in a difficult time in my personal life. Thank you, Coach Huston. You have helped me in more ways than you will know.
University of the Incarnate Word is not just a university, but rather a community that shares a common Mission. Serving the community and leaving a positive impact on the world around us is our unified vision. I entered the school wondering how it could help me, but as I leave, my focus is on how I can serve others. Reflecting on my time as a student-athlete, I understand it was not golf that mattered, but the relationships that I am walking away with.
Thank you to the entire Cardinal family,
John Hill 
First Year Engagement Student of the Month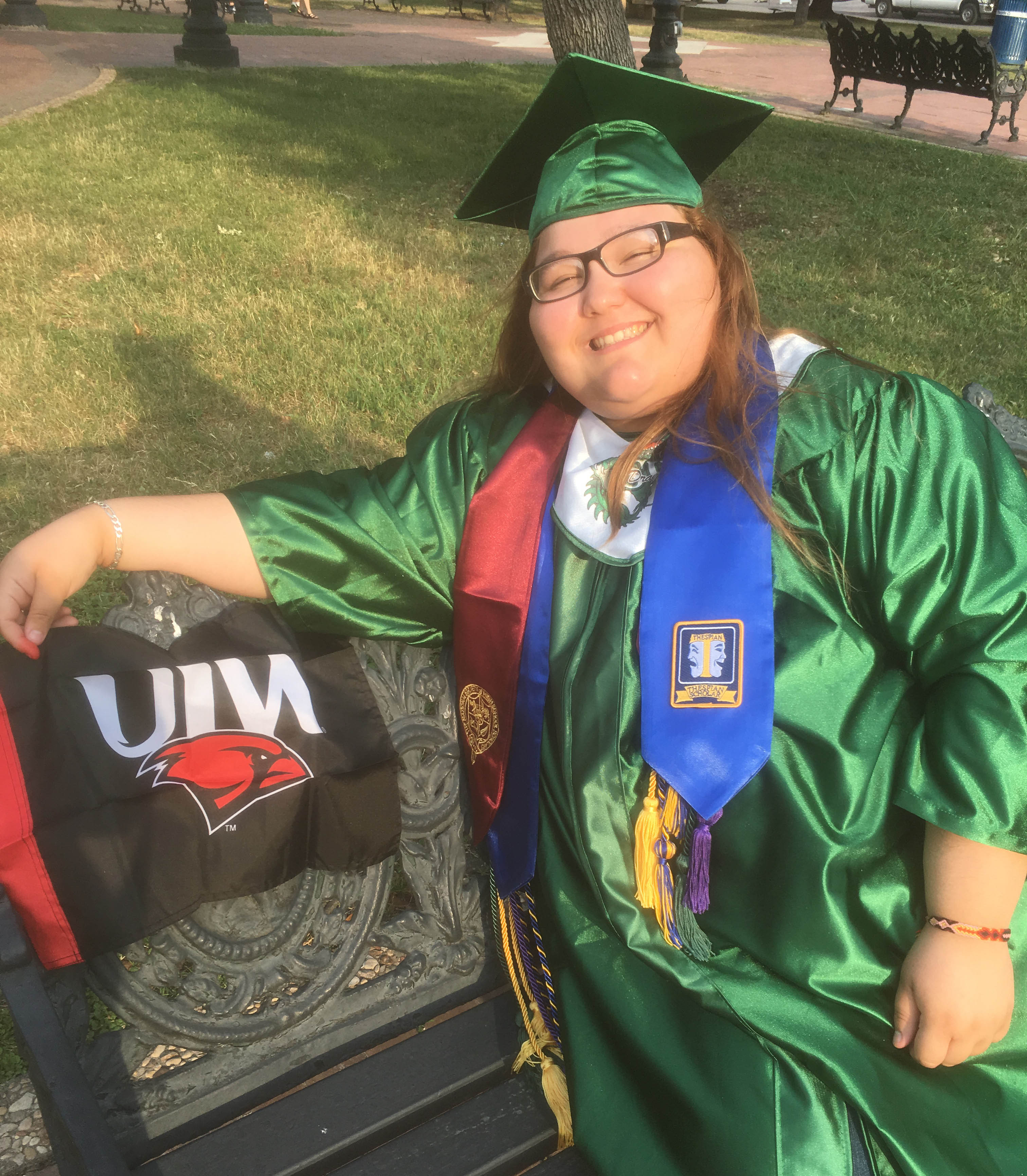 The First Year Engagement (FYE) Office continues to highlight a first-year student each month of the Spring semester as the First Year Engagement Student of the Month! First year students may qualify by submitting a short essay describing how they have overcome challenges during their first year at UIW. This month's FYE Student of the Month is Allison Gutierrez. Allison is a music major from San Antonio, Texas. Below, is an excerpt from her submission:
"I am a music major, so I had to audition and that was something I was almost deathly afraid just because I have never performed solo before, I guess you can say. I was totally nervous, but I ended up meeting Mr. Gokelman, the choir director, a sweet man who talked to me about the whole ordeal. I have heard the first year is always the hardest and I think that just depends on the school and each student's personal experience. Going into my second semester, I can honestly say my overall experience was a blast. I made new friendships, made memories and learned so much about myself and music. I cannot wait to see what these next 4 to 5 years hold for me, including a degree!"
Want to learn about how the First Year Engagement Office can help your first-year students? Contact Dr. Raúl Zendejas at rzendeja@uiwtx.edu or (210) 805-3006.
Alumni & Parent Relations
Alumni Spotlight
Adjusting to a new culture is never easy, especially if you're thousands of miles away from the place you call home. Three-time UIW alumna, Dr. Wanita Mercer, has experienced the hardships and struggles of adjusting to a new way of life, all thanks to her devotion and dedication to teaching.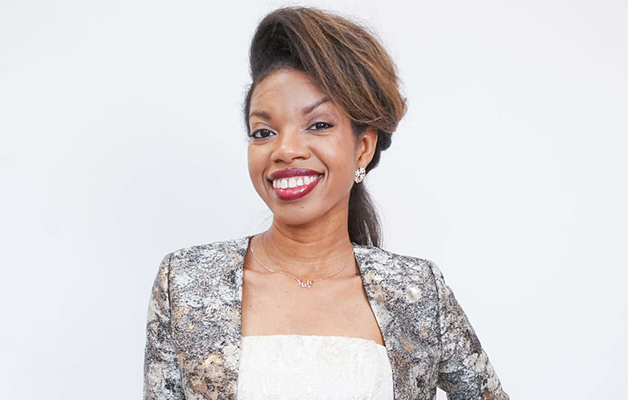 Wanita's desire to teach English abroad traces back to her early years at the University of the Incarnate Word. Today, after a long journey pursuing her passion, she serves as a graduate and doctoral instructor at the Chinese Academy of Social Sciences in Beijing, China.
Click here for Wanita's full story.
A FAFSA Update from Financial Aid for Cardinal Parents

Cardinal Parents, now is the time for your students to fill out the FAFSA for next year's financial aid awards.
Once students file for aid they will receive an email notification from the UIW Office of Financial Assistance. Please note, students may access financial assistance information anytime through BannerWeb. Students can view requirements to complete files, see what they were awarded, and when aid will be disbursed.
Direct Parent PLUS loan applications should be available online by Friday, May 1, 2020.
Academic Progress and Financial Aid
Please encourage your student to email their professors and/or check grades. Students must maintain academic and completion requirements in order to keep their scholarship/grant and loan eligibility for next year. Learn more about this policy here.
Should you or your Cardinal have any questions regarding FAFSA and/or awards, please don't hesitate to reach out the Office of Financial Assistance by emailing finaid@uiwtx.edu or calling (210) 829-6008.
If you would like to schedule a virtual (video) appointment with one of our financial aid advisors, please email finaid@uiwtx.edu.
A Special Thank You to UIW Alumni Frontline Workers

During these challenging and unprecedented times, thousands of Cardinals across the globe have risen to the occasion and answered the Lord's call of serving one another with courage and strength. We are eternally grateful for your dedication, sacrifice and commitment to keeping our communities safe. Thank you to all of our UIW community members, alumni, parents, friends and more, who are working every day to help their fellow brothers and sisters.
Red Talks

As instruction has moved online, so have UIW Alumni events! Red Talks are exclusive opportunities for UIW Alumni to share experiences, ideas and career development tools with current UIW students and fellow Cardinals. We're seeking alumni presenters to discuss topics like virtual networking, interviewing, work conflict resolution, leadership methods and more! Each presentation will be published on our @UIWAlumni social media platforms. Presentations should be no longer than 15 minutes performed live or pre-recorded. Sessions may be presented as a lecture, interactive, persuasive or freeform style.
Would you like to help the next generation of UIW alumni with your knowledge and expertise? If you're interested in being a presenter, please fill out the form here. The UIW Alumni Association will be in contact within 5 to 7 business days upon submission. Should you have any questions, please don't hesitate to contact us at  alumni@uiwtx.edu.
Athletics
Keaston Willis named Southland Conference Freshman of the Year

After leading all freshmen in the league with 14.9 points per game and 52 three-pointers made, the University of the Incarnate Word guard Keaston Willis was named Southland Conference Freshman of the Year on Monday, becoming the first Cardinal men's basketball player to do so in school history.
"It's such an honor to win this award," Willis said. "A ton of hard work and time was put into this and it always pays off. God gets all the credit, but a huge thanks to my coaches for pushing me and to my teammates for being alongside me every step of the way."
The Sulphur Springs product was instrumental in the Cardinals' five-win improvement in league play compared to last year, including an overtime upset of Sam Houston State and a win against McNeese that capped off the team's fifth victory in seven games.
"Thrilled to learn that Keaston Willis won freshman of the year, what an awesome honor," Men's Basketball Head Coach Dr. Carson Cunningham said. "To be the first Southland Conference Freshman of the Year in Incarnate Word history makes it that much more special. We're very happy for him. He's worked really hard. And it's neat that he recognizes the big role his teammates played in helping him win this award."
Willis exploded for 28 points in the conference opener at Central Arkansas and continued to lead UIW in scoring for the remainder of the year. Willis had a player efficiency rating (PER) above 14, which is highest among any freshmen on any other team in the SLC. He also made six three-pointers in a game on three separate occasions against Southland opponents and hit at least one three in 17 of 19 league games.
"I'm excited to see him develop further," Cunningham said. "To watch the dynamism of his game expand even more, and to see our team do the same collectively."
Three's (not) a crowd: The Ruvalcaba Cruz siblings find comfort in being together

For most incoming freshmen, starting college can be intimidating and nerve-wracking. Add to that the work schedule and discipline it takes to be a Division I swimmer at the University of the Incarnate Word and it can be a lot to handle. But the Ruvalcaba Cruz family has more than their UIW teammates to count on, they have each other… all three of them.
"It is not very common that three siblings have the opportunity of competing at a Division I level," says Hector Ruvalcaba Cruz, a senior on the UIW team. "And being on the same team at the same time is more unusual. That's why my whole family and I consider this experience a blessing."
It started in 2015 when Hector decided to move from the family's home country of Mexico to join UIW's swimming and diving team. He knew student-athletes who were already on the team and wanted to take advantage of a great opportunity to continue both his athletic and academic career.
From there, it was an easy decision for Mariana, now a junior, and Fernando, a freshman, to also move north and join him.
"I know Hector is very serious about swimming, and him going there and liking the team made me confident in my decision," said Mariana. "I knew if he thought it was a good team, it would be a good team for me, too."
"I liked the campus, they have the major I wanted, and my siblings were already on campus, so I wanted the opportunity for it to be the three of us at the same place," added Fernando.
Starting school in a new country with a different language and culture was a challenge for Hector, and he hopes that his experience and guidance has made things a little easier for his siblings. When Mariana became a Cardinal, it was obvious that she found comfort in having her older brother at the same school.
"[Hector] being there helped me to adjust to the life at UIW," said Mariana. "Knowing he would be there made me feel less nervous, and we've always been close, so I knew it was going to be okay for me to go there, too."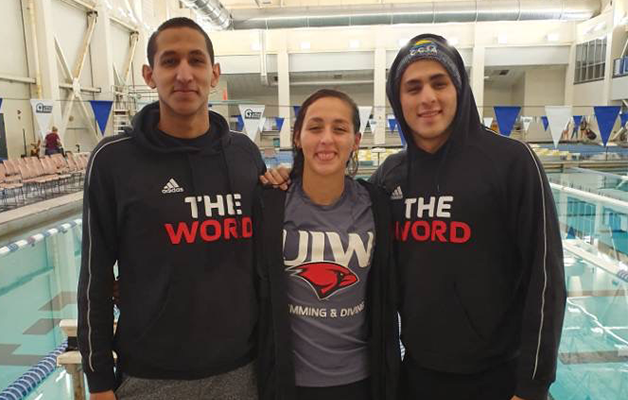 The familial support the three siblings share started with their parents, who, they say, have always been role models. Growing up, the parents spent time doing what many parents do: they took their children to swimming lessons, ensured they had the training necessary to succeed, and, perhaps more importantly, cheered for them and supported them at their competitions.
"My parents play a huge role in our careers," said Hector. "They have always supported us unconditionally and have motivated us to get better, in and out of the pool, and taught us to always pursue our goals. They always try to go to every meet we compete at, and they love to cheer for us from the stands."
"I feel like after all those years of effort, early mornings, money, traveling, new equipment, and more, this opportunity of getting my degree with a full ride is a way of giving them something back," said Mariana. "A way of making them proud and showing that all those years were worth it."
The Ruvalcaba Cruz siblings have always trained together, something that all three of them enjoy. Hector, especially, has always been there to push the two younger ones.
"I love to practice with them," said Mariana. "They always support me, and I always support them. I think we have a very strong bond thanks to swimming, because we understand each other and support each other's goals.
"Training with them helps me a lot because sometimes when I'm tired or I don't want to do things, I need someone there to motivate me. Hector has always been like that. Sometimes we joke about him being a dad or a coach for us."
Having siblings who compete on the same team comes with a natural, built-in rivalry. It provides even more motivation to work hard and get better. Hector and Fernando both compete in freestyle events throughout the season, with Hector about to wrap up a well accomplished collegiate career. He was part of three Coastal Collegiate Sports Association (CCSA) team championships, and he has won several individual accolades.
Having such a talented sibling may be intimidating to some, but Fernando is grateful to have an older brother who can help guide him.
"Honestly, Hector has been and is a great example for me in all aspects," said Fernando. "Specifically, in sport he has helped me a lot with his experience throughout my swimming career, and now training and competing with him has been a unique experience. In a few words, this helps me to be better and faster, and someday I want to become as awesome as him."
The sibling bond pushes Hector, Mariana and Fernando to be better every day and it has brought them a different level of comfort in moving to a new country. Often, teammates become family. But for the Ruvalcaba Cruz siblings, their family became teammates, which has made the college experience that much better.
"I'm thankful that the three of us could be together for at least one year," said Hector. "It's good to have family around, because we know we can count on each other always. Having them with me made my last year of college very special."
"Like I said before, we always support each other in and out of the pool," added Mariana. "Being there for them has taught me to listen, to be kind and to be supportive, and them being there for me always reminds me that family is the most precious thing we can have."
A Q&A with Director of Strength and Conditioning, Bret Huth
University of the Incarnate Word Director of Strength and Conditioning Bret Huth has been with the Cardinals for two years. He oversees a staff of three full-time employees and one graduate assistant, coordinating the development of approximately 500 UIW student-athletes.
In 2018, Huth created a strength and conditioning program that helped the UIW football team win a share of the Southland Conference title, earning a berth in the FCS Playoffs in the process (a first in program history).
We checked in with Huth to discuss why he decided to become a strength coach, why he loves UIW and more.

Q: Why did you decide to become a strength and conditioning coach? What is your favorite thing about being a coach?
A: There are two distinct reasons why strength and conditioning became the ultimate fit for me as a professional career. The first of which is the ability to make a positive impact on the lives of the student-athletes that I work with. This comes through physical preparation for the game they love, in addition to preparing the student-athlete to leave the University as a better person that is prepared to be disciplined, hardworking, and accountable for the rest of their walk through life. The second reason would be that growing up, sports was my life, and as I grew older, strength training became very much intertwined in that passion. I found this passion because strength training gave me an opportunity to close the gap with the athletes that were more naturally talented than myself. The very nature of the business of strength and conditioning is improving human performance to a level or preparation that previously wasn't acquired. So, by pursing strength and conditioning, I knew I'd have the opportunity to positively influence young athletes' careers in the same way it influenced my own, whether it be the gifted athlete that then has the opportunity to reach even greater heights, or the athlete that isn't quite as gifted, but through training closes the gap to have an opportunity to pursue the game that they love.  
The moment when I decided that strength and conditioning was the profession that I wanted to pursue is ultimately tied to why I chose to play collegiate football at John Carroll University over other schools in my recruiting process. On my recruiting trip, I met a strength coach by the name of Jesse Ackerman (who is currently the head strength and conditioning coach for the Atlanta Falcons) who explained his training system to me through a more scientific "lens," than sole grit. So, this decision to play college football at John Carroll University led to me pursuing a degree in exercise science, and ultimately to the pursuit strength and conditioning as a professional career.
I would like to preface this answer with the quote "if you love what you do, you'll never work a day in your life." I say this because having the daily opportunity to better the lives of student-athletes through my passion in life is a daily blessing.
Q: What is something the community doesn't know about you? 
A: One thing that the community definitely doesn't know about me is that as a middle-school-aged teenager, I actually struggled from a disciplinary standpoint, spending a significant amount of time in ISS (in-school suspension) and after school detention. It wasn't until meeting my high school football coach that a sense of discipline was truly instilled in me, which one could say certainly impacted the person I am today.
Q: If you weren't a strength and conditioning coach, what sport would you be most interested in coaching and why?
A: If I wasn't a strength and conditioning coach, I would have pursued coaching offensive line play in football. When first looking for graduate assistant coaching opportunities following undergrad, I was openly looking at graduate assistant offensive line coaching positions in addition to strength and conditioning.
Q: We are going through a very unique time right now with the staff working from home and the student-athletes doing online classes from home. How have you adjusted your normal schedule, and what are you and your staff doing to help promote health and wellness with the student-athletes?
A: This question becomes slightly loaded as my schedule is somewhat unpredictable with the birth of our newborn daughter, Quinn Harper Huth, coming on Feb. 21, 2020, just before the COVID-19 pandemic came to a boiling point. With that said, I have tried my best to regulate my schedule at home with a morning wake-up followed up by certain time windows dedicated to work, time with family, and continuing to train in my garage gym. The UIW strength and conditioning staff and myself have just released a take-home training plan for all of our student-athletes that spans five days a week for three weeks and includes polymeric jumps, speed development, conditioning, and a strength training regimen that can be implemented with body weight or items commonly found around the house. For us as a department, we felt this was an opportunity to not only hang on to the training residuals we work all year to develop, but to also bring all of our student-athletes together from afar to feel a sense of team comradery that has been taken from them amongst the current COVID-19 pandemic. In addition to the team comradery aspect, our student-athletes are used to being on a strict regimen of class, study hall, practice, competition, and strength and conditioning, so by providing the student-athletes with this training plan, we are giving them an opportunity to hold on to a little bit of what their "normal" was prior to the COVID-19 pandemic.
Q: You have been the director of strength and conditioning at UIW for two years now. What has been your most memorable moment? 
A: My most memorable moment as the director of strength and conditioning would be when our football team took down the University of Central Arkansas on the road to solidify our conference championship in 2018.