UIW Community Newsletter - June 14, 2019
Spotlight
2019 Freshman Orientation #1

UIW welcomed its newest Cardinals to the nest on Wednesday, June 12 at the first freshman orientation of the summer. New students spent the day getting to know campus and learning about all of the resources available to them. Thank you to all who made this orientation a success!
Mission
Our Lady's Chapel Services
All are welcome
Noon Mass, Monday – Friday
Sunday Mass at 10:30 a.m.
Sacrament of Reconciliation, 11:30 a.m. Fridays or by appointment with Fr. Tom Dymowski, O.SS.T. at
(210) 829-3131 or dymowski@uiwtx.edu.
CCVI Jubilee - Celebrating 150 Years
We invite you to celebrate 150 years of blessings at the following events:
November 1, 2019
8:30 am — Morning Prayer, Chapel of the Incarnate Word, followed by an unveiling of a "150" commemorative plaque in the Incarnate Word Cemetery, honoring our deceased Sisters.
6:00 pm — Eucharist in the Chapel of the Incarnate Word honoring our "great cloud of witnesses" (deceased Sisters of Charity of the Incarnate Word).
November 3, 2019
3:00 pm — Concert by "Chanticleer" all-male vocal ensemble — Chapel of the Incarnate Word.
November 23, 2019
3:00 pm — Celebrate the annual "Light the Way" with the University of the Incarnate Word.
December 3, 2019
6:00 pm — Eucharist celebrated with CHRISTUS Santa Rosa, remembering the first Mass celebrated at Santa Rosa Infirmary on this day in 1869 — Chapel of the Incarnate Word.
Celebrate the CCVI Jubilee and support their ministries by purchasing their 2019 medal. Medals may be purchased all year at the CCVI International Support Office (The Generalate - 4503 Broadway) or in Sr. Kathleen Coughlin's (SEC 2053).

Bereavement
Our thoughts and prayers go to:
Dardanella Cardenas (ALND '58) & family on the recent loss of her husband, Ruben R. Cardenas.
Carlton Fraser, Christina Fraser and Paul Jo Fraser Fujan & their families on the recent loss of their mother, Etta Winifred Fraser (MA '71).
Drs. Tena and Jim Gorman (Hon. Doctorate of Humane Letters, '06) & family on the recent loss of their son, David Alan Gorman.
The family of Nancy Mackel (MAT '07) on her recent death.
Susan Mengden Ellis (UIW Friend) & family on the recent loss of her father, Carl Crawford Mengden.
Michael Mercer (Senior Instructor, Communication Arts) & family on the recent loss of his mother; Dione Bedell (Director of Student Success, School of Professional Studies) & family on the recent loss of her grandmother, Helen Clark Mercer.
Patrick Miller, Jr. (BBA '06) & family on the recent loss of his father, Patrick Miller, Sr.
Betty Monestier (BBA '00), Former UIW and IWHS Employee) & family on the recent loss of her husband, Christopher S. Monestier.
Bill Reece & family on the recent loss of his wife, Hazel Catherine Reece.
Gilberto Saenz & family on the recent loss of his wife, Melinda Garcia Saenz (IWHS '66, BA '70, MBA '87).
The family of Elaine Marie Sharp (IWHS '45, BA '48) on her recent death.
Daniel J. Sullivan, V, Ruth Eilene Sullivan and Vincent Paul Sullivan & their families on the recent loss of their mother, Ruth Eilene Sullivan (Hon. Doctorate of Humane Letters, '02, Former Chair UIW Board of Trustees, UIW Emeriti Board of Trustees, UIW Friend).
The family of and the Marianites of Holy Cross on the recent loss of Sr. Mercedes Spotorno, MSC (BS '47).
Events
Mozart Festival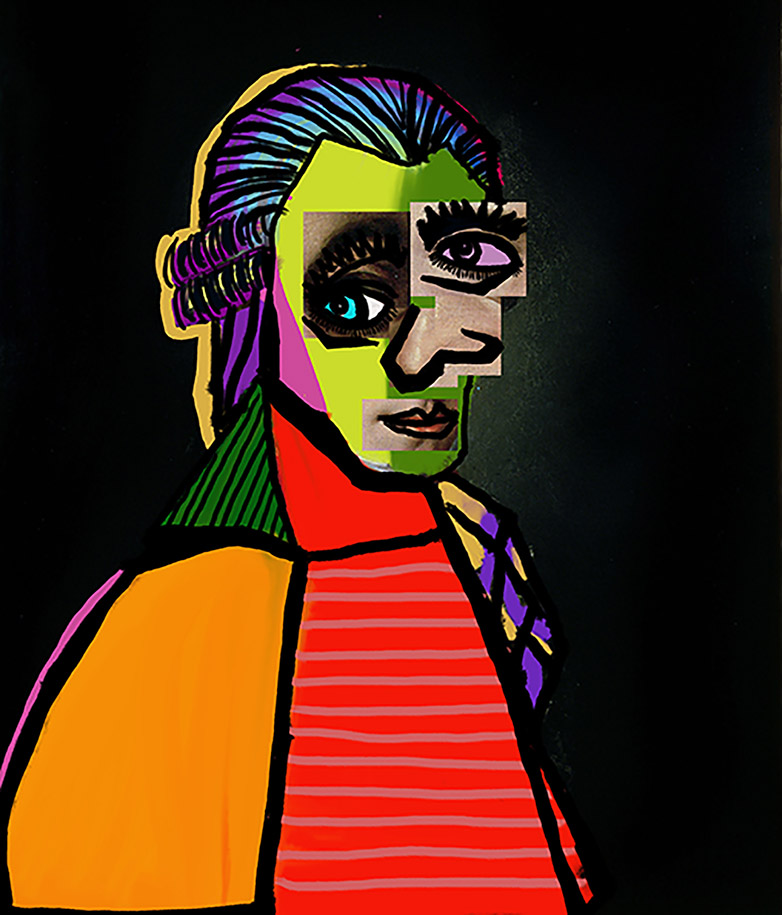 On Saturday, July 27, UIW will kick off the 2019 Mozart Festival. Saturday concerts will be held at 8 p.m., and Sunday concerts will be held at 3 p.m. in the UIW Concert Hall. Click here for ticket information and a list of performers.
Community News
UIW in the Rio Grande Valley

Ten UIW students (including two alumni) and two staff members are currently volunteering in various STEAM activities, in addition to nutrition and hygiene workshops in the Rio Grande Valley. Volunteers also volunteered with Catholic Charities RGV Humanitarian Respite Center and visited La Posada Providencia and the border wall. The group is learning about social justice issues and how ARISE is working with the community to address challenges that currently affect the colonias they work with.
FSOP Runs Grant-Funded 1st Year Pharmacy Readiness Program

From Monday, June 3 - Friday, June 7, the Feik School of Pharmacy hosted a Pharmacy Readiness Program (PRP) for 24 first-year students from the incoming fall class. The goal of the program is to get the students prepared for the pharmacy program and thereby increase academic success in the P1 fall semester. The program featured course content and skill-building activities. Several second-year students participated as mentors and tutors. Students resided in a dorm for the week they were here. The program will continue with online self-learning over the summer.
FSOP faculty Drs. Carvalho, Coker, LaGrange, Mosley, Patel, and Yendapally participated in this program, which was led by Dr. Sushma Ramsinghani, Assistant Dean of Pharmaceutical Sciences, and Dr. Amy Diepenbrock, Assistant Dean of Student Affairs. This program was made possible by a grant from the National Association of Chain Drug Stores (NACDS) Foundation.
Farewell, Roslyn!

On Friday, June 7, the UIW community celebrated Roslyn Grimes and her many years of service to UIW at a retirement reception in her honor. Thank you for being part of the UIW family, Roz!
Department News
Continued Website Progress - A Message from Lallo Vigil, Web Manager
Since the launch of the UIW.edu website in March, the UIW Web Team has been training users and making content updates. Now we are fine-tuning website features to improve user experience while providing additional functionality. You may notice several tweaks in the next few days including the display of the top navigation and the footer. Please let us know if you have additional feature requests, come across any issues or just want to share comments on the new website by emailing us at webteam@uiwtx.edu.
Cardinal Apps
"Cardinal Apps" is coming! By Fall 2019, Cardinal Apps will replace MyWord portal. Cardinal Apps will be the go-to place for the software applications you use every day, including Banner. Accessible on the faculty, staff, and student community websites, Cardinal Apps enhances information security and best of all, brings modern features and easier password recovery techniques to all community members. Over the next few weeks, you will see more and more software apps move from MyWord to Cardinal Apps.
Be Aware: The first time you login to Cardinal Apps, you will need to enter a secondary (non-UIW) email address, security question, and a cell phone number. This will ensure that you are able to reset or recover your password at any time.
Athletic News



Football Season Tickets

It's that time of year again! Your Southland Conference Champion football team is preparing for another exciting season under Head Coach Eric Morris. With multiple seasoned returners as well as some fresh new faces, the Cardinals are ready to take the field. Each faculty/staff member receives one free general admission ticket by swiping their ID at the entrance, and additional season tickets can be purchased for as little as $57.50. Reserved seats are also available for just $112.50 for faculty/staff. With payroll deduction available, purchasing season tickets has never been easier. To buy season tickets or with questions, call our ticket sales coordinator, Alma Lara, at aylara@uiwtx.eduor (210) 805-3000.
Miscellaneous
Summer One Campus Dining Hours June 3rd - July 5
Please see below for campus dining hours for June 3– July 5, 2019.
Resident Dining Located at SEC

Monday – Friday

Breakfast: 7:30 a.m. – 9:30 a.m.
Lunch: 11:00 a.m. – 1:15 p.m.
Dinner: 5:30 p.m. – 7:30 p.m.

Saturday and Sunday

Brunch: 11:00 a.m. – 1:15 p.m.
Dinner: 5:30 p.m. – 7:30 p.m.

Coffee Shop Located at SEC
Luciano's: CLOSED
Hortencia's: CLOSED
Finnegan's: CLOSED