UIW Community Newsletter - June 28, 2019
Spotlight
2019 Freshman Orientation #2

UIW welcomed its newest Cardinals to the nest on Thursday, June 27 at the second freshman orientation of the summer. New students spent the day getting to know campus and learning about all of the resources available to them. Thank you to all who made this orientation a success!
Mission
Our Lady's Chapel Services
All are welcome
Noon Mass, Monday – Friday
Sunday Mass at 10:30 a.m.
Sacrament of Reconciliation, 11:30 a.m. Fridays or by appointment with Fr. Tom Dymowski, O.SS.T. at
(210) 829-3131 or dymowski@uiwtx.edu.
CCVI Jubilee - Celebrating 150 Years
We invite you to celebrate 150 years of blessings at the following events:
November 1, 2019
8:30 am — Morning Prayer, Chapel of the Incarnate Word, followed by an unveiling of a "150" commemorative plaque in the Incarnate Word Cemetery, honoring our deceased Sisters.
6:00 pm — Eucharist in the Chapel of the Incarnate Word honoring our "great cloud of witnesses" (deceased Sisters of Charity of the Incarnate Word).
November 3, 2019
3:00 pm — Concert by "Chanticleer" all-male vocal ensemble — Chapel of the Incarnate Word.
November 23, 2019
3:00 pm — Celebrate the annual "Light the Way" with the University of the Incarnate Word.
December 3, 2019
6:00 pm — Eucharist celebrated with CHRISTUS Santa Rosa, remembering the first Mass celebrated at Santa Rosa Infirmary on this day in 1869 — Chapel of the Incarnate Word.
Celebrate the CCVI Jubilee and support their ministries by purchasing their 2019 medal. Medals may be purchased all year at the CCVI International Support Office (The Generalate - 4503 Broadway) or in Sr. Kathleen Coughlin's (SEC 2053).

Bereavement
Our thoughts and prayers go to:
Michael and Karen Caldwell & family on the recent loss of their daughter, Kara Ashley Caldwell (UIW Current Student).
Teresa Ann Shook & family on the recent loss of her wife, Deborah Lee Chandler (BA '80).
Alyson Ridgeway Engelke & family on the recent loss of her sister, Adrian Ridgeway (MBA '00).
Vincent Rodriguez, Jr. (Former UIW Faculty) & family on the recent loss of his mother, Luisa Victoria Rodriguez.
Gene Stout & family on the recent loss of his wife, Sunny Courington Stephens-Stout (Former UIW Faculty).
Ana Zúñiga (BA '55) & family on the recent loss of her husband, Jesus Luis Zúñiga (Former UIW Faculty).
Events
Mozart Festival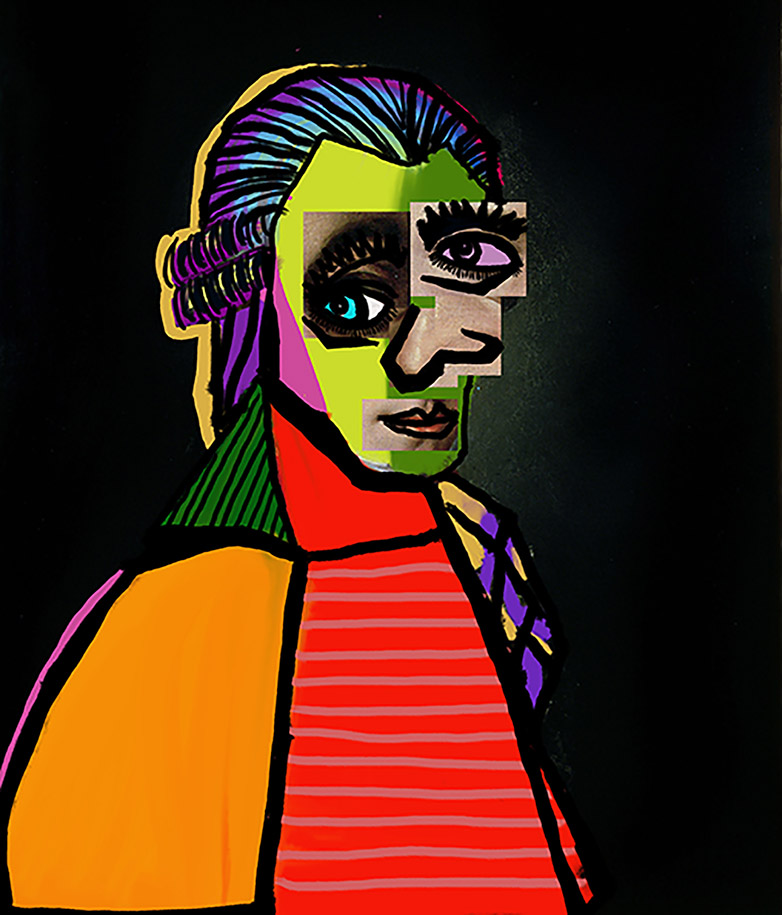 On Saturday, July 27, UIW will kick off the 2019 Mozart Festival. Saturday concerts will be held at 8 p.m., and Sunday concerts will be held at 3 p.m. in the UIW Concert Hall. View the Mozart Festival website for ticket information and a list of performers.
Fire Extinguisher Training
The Department of Environmental Health, Safety and Risk Management, will host a fire extinguisher training on Monday, July 1 from 8 - 10 a.m. The training will be held on Dubuis Lawn. For more information, please contact Brandi Wenzel at bwenzel@uiwtx.edu. 
Christmas in July
The 11th Annual Christmas in July Arts and Crafts Mercado will be held on July 19, 2019 from 10 a.m. - 3 p.m. at CHRISTUS Heritage Hall at The Village at Incarnate Word! Join in on the fun for door prizes, entertainment, shopping and fellowship. Visit over 30 artisans specializing in handmade, affordable gifts such as jewelry, crosses and other spiritual items, wreaths, artwork, stocking stuffers, ceramics, collectibles, and more at this annual event!
Community News
First Ever PharmCamp Seeks to Fill Pharmacy Need in Underserved Communities
The University of the Incarnate Word (UIW) Feik School of Pharmacy (FSOP) recently hosted the inaugural PharmCAMP 2019. Thirty students from 17 high schools across the Rio Grande Valley attended the four-day camp in mid-June.
The students were transported roundtrip from the RGV and housed in Joeris Residence Hall for three nights. Lectures surrounding topics such as hypertension and the opioid crisis and labs to make lip balm and slime were among the highlighted pharmacy activities.  Campers got to tour the Mays Cancer Center at the UT Health Science Center with Dr. Bradi Frei, FSOP professor of Pharmacy Practice, as well as the CVS Caremark mail order pharmacy facility located here in San Antonio.

The PharmCAMP program was developed by the Office of Student Affairs at the Feik School of Pharmacy and is funded by a five-year, $175,000 CVS Health grant the FSOP received to create the "Strategic Pipeline Development Program." The program is designed to recruit, develop and mentor students to enter the field of pharmacy with a desire to serve the Hispanic community.
Dr. Wingert Named Fellow of the European Academy of Optometry and Optics

Dr. Timothy A. Wingert of the Rosenberg School of Optometry was named a Fellow of the European Academy of Optometry and Optics at their meeting in Rome earlier in May.   Wingert is only the third United States optometrist to be awarded fellowship in the history of this organization.   The European Academy's Fellowship program awards individual members of the Academy who have made a significant contribution to optometry, optics or vision science at a local, national and/or international level. "It is great to be part of an organization that works to bring all optometrists together and recognizes that worldwide we can all learn from each other," says Dr. Wingert.
The Rosenberg School of Optometry is the only optometry program in the United States that is part of a faith-based University and the only one to offer one of the required courses in the professional curriculum as a study abroad option.
Centro Universitario Incarnate Word - Commencement

The UIW community recently celebrated the Centro Universitario Incarnate Word Commencement Ceremony. Congratulations to all of our recent graduates in Mexico! Pictured above are Matthew G Whitehouse, Centro Universitario Incarnate Word rector; Dr. Barbara Aranda-Naranjo, UIW provost; Dr. Thomas Evans, UIW president; José Antonio López Verver y Vargas, UIW Bajío Campus rector; and Marcos Fragoso, UIW vice president for International Affairs. 
UIW Mural Tour
UIW community members and friends with the Women's Global Connection Director, and women in Incarnate Word Sisters formation, learned through a tour of San Anto Cultural Art Center murals in southwest San Antonio and a visit to Inner City Development. They heard from volunteers who reside there and from Patti Radle, the President of the SA Independent School District Board and former SA City Councilwoman who has been the volunteer director of Inner City Development since 1972. The Ettling Center has information on fine opportunities for service learning with San Anto and Inner City. Sister Martha Ann Kirk is available to share a mural tour for interested groups.   Contact kirk@uiwtx.edu  for more information. 

UIW Ettling Center and Women's Global Connection Present San Antonio's Female Leaders with Alternative Giving Certificate

For the first San Antonio City Council session with the newly elected majority of city councilwomen, representatives from the UIW Ettling Center for Civic Leadership and Sustainability and Women's Global Connection presented each of the female leaders a WGC Alternative Giving Certificate indicating that in her honor and in gratitude for her public service a woman in Tanzania or Kenya would receive a dozen hens to develop a family business. Sister Martha Ann Kirk explained to the council that the gifts go hand-in-hand with the global citizenship education and empowerment efforts of the Ettling Center and WGC. She also commemorated the symbolic day by reminding everyone that San Antonio has uniquely committed itself to be a "City of Compassion."  She highlighted the history of female leadership in the city, noting that this month, June 2019, is the 100th anniversary of legislative approval of women's suffrage in the United States. 
UIW Health Professions Fair
UIW's health professions schools including the Rosenberg School of Optometry, Feik School of Pharmacy, Ila Faye Miller School of Nursing, School of Osteopathic Medicine, and School of Physical Therapy, welcomed students from several San Antonio high schools this week to the UIW Health Professions Fair. Students learned about admissions, program options, and exciting career opportunities for future health care professionals. 

Department News
SEC Room Reservations
SEC Meeting Room and Ballroom Reservations will be open in Outlook through December 31, 2019, as of Monday, July 1, 8 a.m. 
A couple of notes: 
Please attach the reservation form to your outlook request.  The reservation forms and step by step instructions for Outlook reservations, are available on the SEC website:

www.uiw.edu/sec

Our system does not process recurring meeting requests, so please submit each meeting request individually. 
Requests for dates between September 2 – December 31, that are entered prior to Monday, July 1, 8 a.m., will be declined and can be resubmitted after this date and time.
With the expectation that we will receive many requests, it may take a day or two to receive your Outlook confirmation.
If you have questions about SEC reservations, please call Suzy Gray @ 210-805-2530 or email studentcenter@uiwtx.edu
Cardinal Apps
" Cardinal Apps" is coming! By Fall 2019, Cardinal Apps will replace MyWord portal. Cardinal Apps will be the go-to place for the software applications you use every day, including Banner. Accessible on the faculty, staff, and student community websites, Cardinal Apps enhances information security and best of all, brings modern features and easier password recovery techniques to all community members. Over the next few weeks, you will see more and more software apps move from MyWord to Cardinal Apps.
Be Aware: The first time you login to Cardinal Apps, you will need to enter a secondary (non-UIW) email address, security question, and a cell phone number. This will ensure that you are able to reset or recover your password at any time.
Athletic News

Football Season Tickets

It's that time of year again! Your Southland Conference Champion football team is preparing for another exciting season under Head Coach Eric Morris. With multiple seasoned returners as well as some fresh new faces, the Cardinals are ready to take the field. Each faculty/staff member receives one free general admission ticket by swiping their ID at the entrance, and additional season tickets can be purchased for as little as $57.50. Reserved seats are also available for just $112.50 for faculty/staff. With payroll deduction available, purchasing season tickets has never been easier. To buy season tickets or with questions, call our ticket sales coordinator, Alma Lara, at aylara@uiwtx.edu (210) 805-3000.
Miscellaneous
Summer One Campus Dining Hours June 3rd - July 5
Please see below for campus dining hours for June 3– July 5, 2019.
Resident Dining Located at SEC

Monday – Friday

Breakfast: 7:30 a.m. – 9:30 a.m.
Lunch: 11:00 a.m. – 1:15 p.m.
Dinner: 5:30 p.m. – 7:30 p.m.

Saturday and Sunday

Brunch: 11:00 a.m. – 1:15 p.m.
Dinner: 5:30 p.m. – 7:30 p.m.

Coffee Shop Located at SEC
Luciano's: CLOSED
Hortencia's: CLOSED
Finnegan's: CLOSED