The Word: UIW Community Newsletter - September 18, 2020
Spotlight
UIW Named Great College to Work For   

Pictured above, UIW employees celebrate at an Employee Appreciation event in 2019. 
For the 12th consecutive year, the University of the Incarnate Word (UIW) has been named one of the best colleges in the nation to work for, according to a survey sponsored by The Chronicle of Higher Education. In addition, this now marks 11 consecutive years that UIW has received the prestigious Honor Roll designation. 
The results are based on a survey of 221 colleges and universities. In all, 79 of the 221 institutions achieved "Great College to Work For" recognition for specific best practices and policies. Results are reported for small, medium, and large institutions, with UIW included among the medium universities with 3,000 to 9,999 students.
"There is no secret to the success we have had at the University of the Incarnate Word when it comes to this particular honor: It is our people," says UIW President Dr. Thomas M. Evans. "From faculty to staff to administration and board of trustees, they all work together as One Word to benefit our students and the institution. That has never been more evident than during this current pandemic when everyone has been pressed to go above and beyond their calling. I admire their efforts and they are the reason we have been able to achieve this recognition."
UIW won honors in the following categories:
Collaborative Governance; 
Confidence in Senior Leadership; 
Job Satisfaction; 
Professional/Career Development Programs; 
Respect and Appreciation; 
Teaching Environment; (Faculty Only) 
Tenure Clarity and Process; (Faculty Only) 
Work/Life Balance
The survey results are based on a two-part assessment process: an institution questionnaire that captured employment data and workplace policies from each institution, and a survey administered to faculty, administrators and professional support staff. The primary factor in deciding whether an institution received recognition was the employee feedback.
To administer the survey and analyze the results, The Chronicle worked with ModernThink LLC, a strategic human capital consulting firm that has conducted numerous "Best Places to Work" programs, surveying hundreds of thousands of employees nationwide.
Great Colleges to Work For® is one of the largest and most respected workplace-recognition programs in the country.
Academics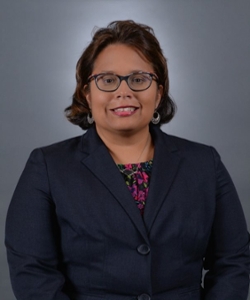 Biology Professor Named Among 100 Inspiring Hispanic/Latinx Scientists in America
Dr. Veronica Acosta, professor of Biology, was recently recognized by Cell Mentor as one of the "100 Inspiring Hispanic/Latinx Scientists in America." Recipients were selected based upon their scholarly achievements, mentoring excellence and their commitment to diversity, equity and inclusion. Cell Mentor is a publication of Cell Signaling Technology, a company founded by scientists to promote scientific discovery and research through innovative tools and resources.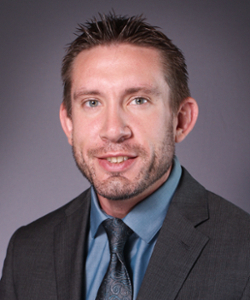 Political Science Faculty Co-Edits Book on Free Speech Theory
Dr. Brandon Metroka, assistant professor of Political Science, served as co-editor of the recently published book, Free Speech Theory: Understanding the Controversies. Read the book's description below:
The rallying cry of "Free speech!" has long served as a touchstone for liberals and conservatives alike, engaged in political polarization, conflict and discourse. The democratization of media and the feverish pitch of political polarization, however, have contributed to the weaponization of free expression. From Colin Kaepernick to "fake news," boycotts of partisan television programming to removals of Confederate monuments, internet neutrality to the silencing of college professors and all points between, citizens and pundits all too frequently wield the slogan of "Free speech!" as the sword and shield of political discourse. Oftentimes, ironically, they do so with little regard for the views of their opponents. As a result, society risks trading a substantive value for an empty slogan or, far worse, blind authority. To rediscover the underlying assumptions and social values served by free expression, and to move current controversies beyond rhetorical flourishes, Helen J. Knowles and Brandon T. Metroka assemble an impressive group of legal and political scholars to address one overarching question: "Why should we value free speech?" Through analyses of several recent controversies invoking concerns for free expression, the contributors to this volume make complex political theory accessible, informative, and entertaining. Beginning with internet neutrality and ending with an overview of developing free expression controversies in comparable western democracies, experts reestablish the link between free expression and the underlying values it may serve. In doing so, this volume unearths values previously unexamined in our modern—but increasingly impoverished and bitter—political discourse.   
H-E-B School of Business and Administration Faculty Studies Economic Impact of Peace on Refugees

Professor of Economics , Dr. Nürşen A. Zanca, continued her research over the summer of 2020 into the economic impact of peace on refugees. 
The research is part of an ongoing investigation by Zanca to better understand the underlying relationship between economics and peace, specifically the economic benefits of improved peacefulness. Additionally, she is investigating the impact of the lack of peace, or the economic cost of terrorism. 
Zanca's research is supported with funding from the U.S. Department of Homeland Security (DHS) as part of its Minority Serving Institutions Program, as well as from Rotary International. She also received DHS funding for her research in 2019. 
Over the course of 10 weeks during the summer of 2019, Zanca conducted research from the Borders, Trade and Immigration Institute at the University of Houston. With help from undergraduate research assistant Nicholas Randol, they conducted interviews and traveled, including a trip to George Mason University in Washington, D.C. to present their findings at the DHS Centers of Excellence Summit. The research for 2019 focused on the Global Terrorism Index (GTI) and the trends of the U.S. Economy. Her findings indicated a sharp rise in the GTI score for the United States, which is an indication of a rise in terrorist activity. 
"This finding is in line with other researchers' findings who claim domestic terrorism is a persistent threat and is currently at the peak of cycle in the U.S.," Zanca said. "Consequently, the threat of domestic terrorism is often overlooked and underestimated, and there is a need for comprehensive assessment and evaluation for rising domestic terrorism in the U.S." 
For 2020, Zanca and her new research assistant, undergraduate business student Shania Saucedo, worked to develop a model to define the parameters of domestic terrorism. Due to the COVID-19 pandemic, the pair were unable to travel and instead conducted all meetings and interviews through online video calls. 
As an economist and a peace scholar, Zanca said she feels a moral obligation to bring attention to the ongoing refugee crisis around the world. Her aim is to provide visibility for the economic potential of refugees. 
"I sincerely believe that if refugees have a chance to learn and grow, they will contribute socially and economically to their receiving countries," Zanca said. "It is time that we acknowledge the strength, courage and perseverance of refugees and the contributions they make to the world." 
While Zanca's research focuses specifically on refugees resettled in the United States and analyzes their impact on the American economy, she says her work can be applied to the refugee-host country dynamic throughout the world. 
"I think the most important misconception about refugees is that they are perceived as an economic burden, or cost. My hope is that demonstrating their economic value will change this negative perception toward refugees," Zanca said. 
Zanca credits her assistants Randol and Saucedo for their help in conducting the research in 2019 and 2020.
"Randol is a veteran student. I was impressed with his attention to detail and commitment to deadlines," Zanca said. "I found Shania very bright. She was very fast to adapt to online meetings and completed tasks I gave to her each week. I was very proud of the work she produced regardless of the stress caused by the pandemic." 
Zanca plans to utilize the professional connections she has made at the Department of Homeland Security to reapply for additional funding and continue her research in 2021. 
"My goal is to generate a new idea, which can turn current humanitarian challenges into sustainable opportunities," she said.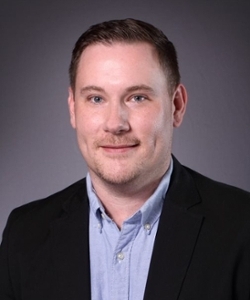 Interior Design Professor Joins ASID COVID-19 Task Force
Adam Nash, assistant professor of Interior Design, was asked to serve on the American Society of Interior Designers' IMPACT review task force for COVID-19. Nash recently completed his WELL certification, offered through the International WELL Building Institute (IWBI), the organization that promotes standards for health in buildings and spaces. This certification is particularly important in a post-pandemic environment. Nash was recognized as a 2019 "ASID Ones to Watch" by the American Society of Interior Designers, which recognizes rising leaders in the profession and selects 20 winners each year.   
COVID-19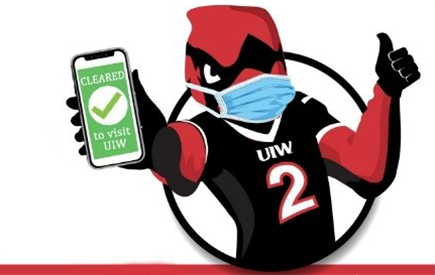 Get Your Thermometers Ready: Cardinal Daily Health Check is Here!
The Cardinal Daily Health Check, a web-based tool, must be completed by all employees, students, and guests before visiting any UIW location. After a successful daily health check, users will be emailed a ticket to be used to verify completion of the screening. Staffed checkpoints, supervisors, faculty members, athletic staff, and others may ask to see this ticket to help our community minimize COVID-19 transmission risks.
Community Updates: UIW Moves to Warning Indicators

At UIW's COVID-19 information site, you'll find the latest updates regarding UIW's response to COVID-19, safety rules, links to helpful forms and more. UIW has moved from its Continuity of Operations Phase Plan to a new warning indicator system. The warning indicators are now listed on the COVID-19 site. As always, any questions about UIW's response to COVID-19 may be submitted here.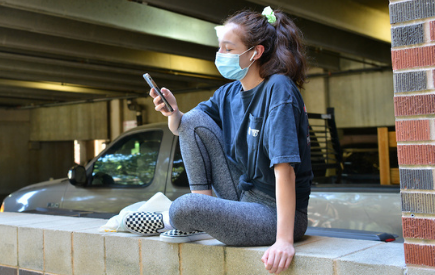 UIW COVID-19 Case Tracking Site
In an effort to keep the University community informed, UIW has launched a COVID-19 case tracking site. The site currently provides information on positive COVID-19 cases on the Broadway campus, as well as information regarding UIW's new warning indicator system. The site is updated at least once weekly.
Mission & Ministry
Transformed by Hope, Let Us Rebuild Our Tomorrow - A Pastoral Letter from Archbishop Gustavo García-Siller

Pictured above from left to right: Our Lady of the Lake University President, Diane E. Melby, EdD; Archbishop Gustavo García-Siller, MSpS; St. Mary's University President, Thomas M. Mengler, J.D.; and UIW President, Thomas M. Evans, PhD at the Mass of the Holy Spirit
In a recent release, the Archdiocese shared the following message with parishes of the archdiocese and Catholic schools in the area:
Relying on the mercy of God, who has been with us throughout the COVID-19 pandemic, on the Feast of the Exaltation of the Holy Cross, Archbishop Gustavo García-Siller, MSpS, presented a pastoral letter, Transformed by Hope, Let Us Rebuild Our Tomorrow!, to all the people of the Archdiocese of San Antonio. The archbishop promulgated the document at a Mass on Monday, September 14, at San Fernando Cathedral attended by ministry representatives from various institutions – primarily educational entities – in the archdiocese.
Prior to signing the Pastoral Letter, Archbishop Gustavo said, "In this challenging time, we ask the Holy Spirit to grant us freedom in spirit, in order to loosen ties and holdbacks that prevent our souls from flying towards the divine. We pray humbly and constantly for the virtue of fortitude, a gift of the Holy Spirit that is rooted in trust. We do not know exactly what God has in store for us, but while we wait and work for this crisis to be over, let us hope together not that this will just be an episode in history from which we recovered, but a turning point that we embraced, allowing God to heal and transform each one of us, our archdiocese, and the whole world into something better."
The document states, "Ignited by the Holy Spirit who dwells in our hearts, let us dive into the dynamics of the current times! Let us come in closer spiritual contact with God and with one another! Let us recognize and caress the Face of the Lord – whom we adore – in the flesh of every suffering brother or sister. And may our perception, thoughts, feelings and actions become a channel of God's love for his children. Ven, Holy Spirit, Ven!"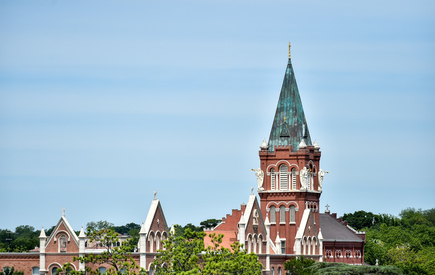 Sunday Morning Prayer - September 20
University Mission and Ministry invites you to attend our weekly Sunday Morning Prayer at 11 a.m. on September 20. The platform will open at 10:45 a.m. for an opportunity to greet one another. This week's service is based on the scriptures of the 25th Sunday of Ordinary Time. While we cannot gather in person to celebrate the Sunday Eucharist in Our Lady's Chapel or the Chapel of the Incarnate Word, we can gather virtually and unite our prayers of petition with our extended Incarnate Word family during this celebration of the Liturgy of the Word. The service will be held on Zoom. We hope you'll be able to join us this Sunday!
RSVP to receive a Zoom link to Sunday Morning Prayer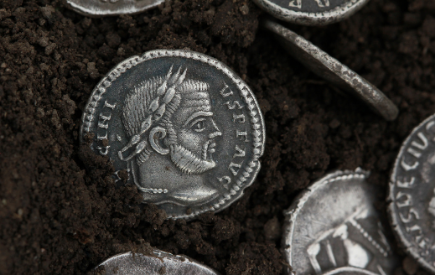 Deserving Our Rights: A Reflection by Fr. Donal Neary, S.J.
We often say that people don't deserve welfare or food if they don't work. We can be stingy in judging what others deserve and need.
Jesus has a new way. We deserve our rights even when we do the least. The denarius was a day's wage, enough to live on. There are certain rights we all have – to have food and a job are two of them. These people wanted to work. We are rewarded by God for who we are, not for what we do.
Jesus' vision is that everyone deserves to earn enough to live on.
To believe in a God who is an unconditional Friend, is to have the most liberating experience that one could imagine. On the contrary, to live in the presence of an avenging and threatening God could change us into the most dangerous and self-destructive neurotics. We need to learn not to confuse God with our own narrow plans. We sometimes wish to distort God's unfathomable goodness. 
That's the way the kingdom of God grows. It grows within us in thanks and sharing. That's what we do at every Mass. Success for Jesus is not the amount we do, but that we do things with a full heart.
Recall an image of cars lined up at the San Antonio Food Bank waiting for food, and pray:
Lord, may all I do this day and week begin with your inspiration and end with your pleasure. Amen.
In the News 

Local Community News: Sew Good to Help Out 
"As a nationally recognized costume designer, Margaret Mitchell — a longtime theatre professor at the University of the Incarnate Word — creates impressive garments.
Today her work has moved to another stage, namely limiting the spread of COVID-19 by mass-producing protective masks." 
Community News
Dr. King's "Beloved Community"
Each year, the United Nation declares an International Day of Peace observed around the world on September 21. The UN General Assembly has declared this as a day devoted to strengthening the ideals of peace through observing 24 hours of non-violence and ceasefire. This Peace Day, we are asked to #Take5ForPeace and do something small (or big!) to build solidarity and world free from violence. Please join Bishop Trevor Alexander on Monday, September 21, at noon for his presentation on Dr. King's "Beloved Community." Bishop Alexander also has some suggestions to help us build a Beloved Community. 
Register here for this Presentation
Sister Charles Marie Frank Poster Symposium and Lecture
The Ila Faye Miller School of Nursing and Health Professions cordially invites you to attend the Sr. Charles Marie Frank Poster Symposium. The poster presentations will be made available for viewing for two weeks from Tuesday. Sept. 22 - Tuesday, Oct. 6. Attendees must register for an account to view posters and videos.
Register to view presentations here
Dr. Cheyenne Martin, the Gale Distinguished Professor at the University of Texas Graduate School of Biomedical Sciences and School of Nursing, Galveston will deliver a lecture entitled, Nurses and Physicians in Resistance During the Nazi Era: Profiles in Moral Courage. Martin will offer a compelling story of the moral courage of health professionals who engaged in resistance efforts to protect those who were "hunted." Their narratives provide crucial lessons in a global environment experiencing increasing intolerance and conflict. The Sr. Charles Marie Frank Lecture will be held Tuesday, Sept. 22 at 4 p.m. via Zoom. Space is limited and RSVP is required. For more information, email vcgutier@uiwtx.edu. 
Service
New ECCLS Voting Resource Website

The Ettling Center for Civic Leadership & Sustainability invites the UIW community to visit the new UIW Votes website.  The site includes various resources to assist campus community members in learning more about the issues, understanding the voting process, and provides links to register to vote or request an absentee ballot.
GivePulse and TurboVote are collaborating to encourage voter participation and simplify voter registration. UIW students and community members can sign up to receive election reminders, get registered to vote, and more. Students can log in to their GivePulse account and click on the blue button, "Pledge to Vote.
For more information or opportunities for faculty or student organization collaboration, please contact the Ettling Center at  ccl@uiwtx.edu  or call (210) 283-6423.
Cardinal Corner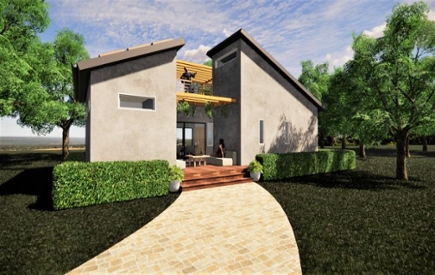 UIW Student Recognized in 2020 Celebrating Design Texas Awards
Dr. Sharon Welkey, dean of the School of Media and Design, reports that the Texas American Society of Interior Designers recognized Ariana Gomez, a senior in the interior design program, for the 2020 Celebrating Design Texas Awards. Gomez received first place in the Residential: Student Design category and second place in the Commercial: Student Design category. Gomez also won first place for the San Antonio Pinnacle of Design Award in the same category. Additionally, Jennifer Salyer, also an interior design student, won first place for the San Antonio Pinnacle of Design Awards in the Residential: Student Design category.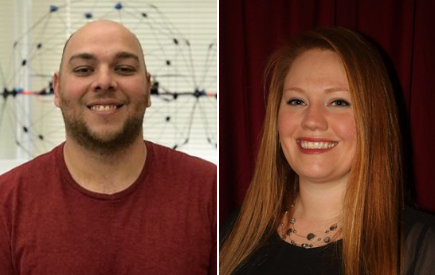 UIW Alumni Serve as Air Force Civil Service Employees
Ray Long, a May 2020 graduate who earned a B.S. in Engineering with a concentration in Mechatronics, was recently employed by the U.S. Air Force as an electronic warfare engineer at Lackland Air Force Base. As an Air Force Civil Service employee, Long will help research, design and modify complex electronic systems in support of USAF mission objectives. Long previously served in the U.S. Army before pursuing a degree at UIW.  
Long is the second AVS lab graduate to earn a position as an Air Force Civil Service employee. He follows Jenny Stewart who graduated in December 2019 with a B.S. degree in Meteorology and is now employed at Vandenburg AFB. Stewart, a Navy veteran, was assigned to the 30 th Operations Support Squadron providing weather support for Launch and Range Operations. She trained as a Range Weather Forecaster in three weeks and has begun Launch Weather Office training. Additionally, she has started classes at Trident University for her Master of Science degree in Homeland Security with a concentration in Emergency Management. 
Congratulations to these outstanding UIW alumni! 
Alumni and Parent Relations
REDTalk: Dr. Lynda Cavazos

Join us for our next REDTalk on Thursday, September 24 as we welcome Dr. Lynda Cavazos (PhD '17) for a presentation on early childhood development focused on playing in nature.  
Dr. Cavazos is an adjunct professor and has an extensive background of over 25 years as an educator in areas of bilingual education, early childhood instruction, curriculum instruction and teacher coaching/mentoring. In addition, she co-founded Pledge2Teach, an educational coaching and consulting service. 
Class Ring Sales

It's that time! Herff Jones takes pride in creating college graduation rings for students and graduates of the University of the Incarnate Word. Reward yourself with a symbol of excellence by selecting the University of the Incarnate Word ring which suits your style, experience and achievement.
Save the Date for Homecoming 2020!  

Attention Cardinals! We're going virtual for Homecoming and Family Weekend Oct. 30 – Nov. 8, 2020!  
After much thought and consideration for the well-being of our alumni, we have opted to go virtual for this fun and festive weekend. The Department of Alumni and Parent Relations is determined to bring you the best experience possible for networking and celebration. We will be in touch soon with a lineup of familiar and new events.  
If you have any questions about Homecoming and Family Weekend or the 50th Year Reunion, please don't hesitate to contact our Alumni Relations team at alumni@uiwtx.edu. We can't wait to share new memories with our Incarnate Word family near and far!  Registration opening soon!
Athletics 
A Q&A with Men's Soccer Head Coach Kiki Lara 

University of the Incarnate Word men's soccer head coach Kiki Lara – a three-time All-American, two-time Academic All-American and UIW Hall of Fame member – played for UIW from 2000-03. He was hired to lead the Cardinals in December 2019.  
During his time as a student-athlete, the team had a cumulative mark of 58-15-6 and advanced to the regional finals of the NCAA Division II national tournament twice. He was voted the Heartland Conference Most Valuable Player three times and was the Heartland Male Student-Athlete of the Year as a senior. Lara was also voted the UIW Male Athlete of the Year and the UIW Student-Athlete of the Year in 2002 and 2003. 
UIW Athletics caught up with Lara as his team continues practicing for a hopeful spring season. 
Q: Why did you decide to attend UIW? 
A: I still remember the time I stepped on campus and I was hit by the graciousness of the staff and student-athletes on the soccer team. It was a Sunday night; they had homework and things to take care of, but it was clear to me how close the brotherhood was within the team and how willing they were to make me a part of that even for a short while. I wanted to be part of that brotherhood. All my interactions on campus from then on were met with the same enthusiasm and graciousness from coaches to administration that I met on campus during my visit. I knew on my trip home that UIW was the fit for me.  
Q: Talk about your time at UIW. What was your favorite part? 
A: My time at UIW as a student-athlete was one of the most special parts of my life. I was in an environment where I had an opportunity to be as great as I wanted to be in all aspects. One of the best parts of my educational experience was the familiarity that came with class and professors. But also, the passion that my history and mathematics professors had about their subjects and about teaching. I still remember Dr. Gower like it was yesterday, and Dr. Zhou as well. I can still hear them teaching. They made such a big impact on my life, not as much for what they were teaching me, but how much they cared about us doing well and their sense of humor with what they were teaching. We had a lot of fun.  
For me the best part of UIW was the feeling I had on campus. I knew that I was doing something important for the people that were responsible for us. From soccer to the classroom and even just living on campus, I always felt the presence of something bigger than just me. Relationships with my peers and friends had a genuine touch and the campus was an everyday reminder that God was at the forefront of all of what we were doing. Having God as a foundation on campus made it easier to understand how important maximizing our talent was. I remember the Sisters on campus that used to walk the track surrounding our field would not let us forget that!  
Q: Why did you want to start coaching, and how did you get into coaching? 
A: Coaching and teaching has been part of my family and extended family for a few generations. I grew up in a smaller city and I was part of a big family. We were all brought up to do our best and show that we cared about what we did. But it was also part of our family DNA to pass on experience and knowledge and for everyone to chip in and help guide.  Becoming a professional coach has been just part of the natural progression of who I am. I was very fortunate to have been coached by people who have inspired me to give my best to the game, but also to give back to the future generations. Dennis Currier (former head coach at UIW men'soccer from 2001-2004) gave me my first job at the University of Dayton when I finished my professional soccer career as a player. Coaching at this level was not an easy transition at first because I was so accustomed to being a player for so long. But as the years went by in Dayton, I found a real niche for myself in the coaching industry at this level and I truly feel I am doing what God has planned for me.  
Q: Why did you decide to come back to UIW as a coach? 
A: Coming back to coach at UIW was the easiest decision we have made as a family so far in our adult lives. This was a special place when I was here as a student-athlete and it provided the most memorable platform for me to be in back then. It became my home. But also, my wife Ashley completed her dietetics internship at UIW and worked in a few different hospitals around the city. My two sisters-in-law played for UIW soccer after I left, so we were all able to share some of those memories of coming back to campus and watching soccer matches and rooting for UIW. With so many shared memories, it has felt like coming home. Coaching for UIW has been a huge honor for me that I am humbled by. Still, the transition to actually making a "home" in San Antonio has been challenging as we had such strong memories in Charleston, Illinois, giving birth to our 3rd son and raising all three children in a very welcoming and familiar place we will not forget soon. COVID-19 has really brought on some major challenges for everyone, but specifically for us, our elementary aged children are trying their best to find their way with online schooling and adjusting to a new setting.   
Q: What kind of culture are you looking to build on your team, and how are you doing that? 
A: It is interesting to think about culture and what that means to an environment. We all know San Antonio as a city has a culture that can be explained in a beautiful way by most people similarly. UIW the institution would be described beautifully and in a certain way as well. Similarly, our men's soccer program has a strong identity rooted deeply over 30 years. That identity comes directly from all of the great people who have worked to build this program's reputation. We have had some of the finest mentors, coaches, players and students represent this program on the national stage. I am proud to say that the culture we plan to cultivate has already been established by so many greats. Our current assignment here is to bring it out every day when we train and when we go to the classroom and in the daily interactions we have with everyone on campus. We are looking to bring some color to a history and culture that has been here for a long time. In order to do this, we will need to illicit the strengths and commitment of all our staff and current student-athletes. We all need to own the UIW values and mission statement, and we need to bring those words to life every day as we get to work at something we love very much. We talk often about what type of an environment our student-athletes can make. I firmly believe this group we have is up for the challenge, and it's time now for UIW to be known as having one of the best academic and athletic environments in the country.    
Q: Are you looking forward to bringing in any new traditions to UIW men's soccer? 
A: As I mentioned before, UIW has had some of the most talented collegiate soccer players and coaches come through this program that have gone on to have amazing coaching and professional careers. One of the most special parts to that statement is that along with that talent came humility, respect and love. There is a responsibility to everyone who has counted on us to instill these values into our environment every day. I look forward to bringing that to our coaching staff every day and mentoring exceptional student-athletes who understand the value in leading with those three values at the forefront. I look forward to highlighting old traditions that have made UIW soccer special. It is a great honor for me.  
Q: How has your experience as an alum influenced your coaching culture? 
A: I studied mathematics in college and when I finished at the University, I realized one thing: I did not know nearly enough about math. The depths that mathematics can go is far beyond my comprehension. Being in soccer as long as I have, I have come to realize the same thing. I do not have all of the answers about tactics, technical development, leadership and program development. I have learned to acknowledge that fact and take every opportunity to continue to grow into a better coach every year. Learning is not a straight line by any means. In fact, mistakes can cause major setbacks, but if we continue to keep our intentions for why we do what we do wholesome and from a place of gratitude, we can continue to grow. I believe that I learned a lot of those values in my formative years at UIW.  
Q: What experience from other coaching positions are you bringing back to UIW? 
A: I am grateful to have been mentored by some great people starting from childhood on up, and those people know exactly who they are, including my wife, my mom, and brothers and sisters who have been shining examples of doing what is right and standing up for what they believe in. Specifically from collegiate soccer coaching experiences, I was coached by two accomplished coaches in the game – both of whom are now UIW alums – in Jeremy Fishbein and Dennis Currier. I have watched those two go through their careers building nationally renowned holistic programs and studying how they have done it. I was an assistant coach for Dennis Currier for 6 seasons where I learned so much about the business and how to organize, allocate and build strong sustainable soccer cultures through high standards. But I have also learned – from co-coaches such as Carlos Sendin, Paul Noble, Ashley Ross, Dirk Bennett and Jake Plant from my time at EIU – about how to make family out of strangers and how the power of gratitude can grow meaningful things that stand the test of time.