The Word: UIW Community Newsletter - September 25, 2020
Spotlight
UIW and Rust College Reach Historic Agreement   

The University of the Incarnate Word and Rust College have entered into a series of memorandums of understanding that will help pave the way for Rust College students to realize their dreams of a career in healthcare.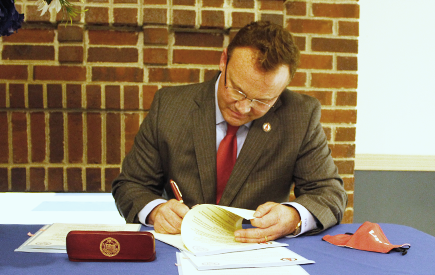 Under the agreements, initatied by UIW President, Dr. Thomas M. Evans, UIW will offer guaranteed interview spots and seats in each cohort for qualified students from Rust College in UIW's schools of Osteopathic Medicine, Pharmacy, Optometry and Physical Therapy. The programs collectively will be known as UIW Health Professions Pathway.
Both institutions pride themselves on service to a traditionally underserved student population. UIW is a recognized Hispanic Serving Institution (HSI) and Rust College is a proud Historically Black College or University (HBCU).
"This partnership, which is our first of its kind with an HBCU, is truly a blessing for the University of the Incarnate Word," says Dr. Evans. "We are excited to extend opportunities for Rust College graduates to pursue professional degrees in healthcare via these unique pathways. These agreements will bring future leaders in health professions to UIW for study and, in turn, help to make our communities a better place as graduates."
"I am incredibly excited about this new collaborative effort between Rust College and the University of the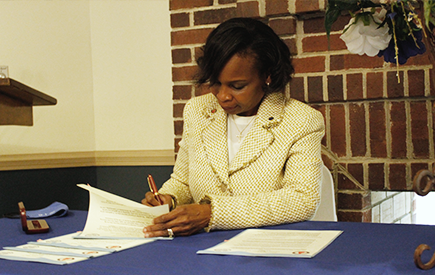 Incarnate Word to facilitate a pipeline of minority students entering the healthcare field," says Dr. Ivy Taylor, president of Rust College. "Through this new partnership, Rust College students will increase their chances for admission to health profession schools. Increasing the numbers of minority health professionals will likely lead to better health outcomes for minority communities. Through this partnership, we hope to contribute toward that effort and toward better health outcomes for all, but specifically for Blacks who are disproportionately affected by many diseases as we see happening right now with COVID-19."
Under the agreements, the UIW School of Osteopathic Medicine will guarantee up to 10 interview slots for qualified students from Rust College. The Rosenberg School of Optometry will also guarantee up to 10 interview slots for qualified students. The School of Physical Therapy will guarantee 10 interviews and 2 seats for qualified students. And the Feik School of Pharmacy will guarantee interview slots at a number to be determined by availability. In addition, both institutions have agreed to continue to find common ground and other ways to create pathways for Rust College students to achieve at UIW in the areas of business and social sciences. 
Academics
UIW Faculty Receive Racial Equity and Interfaith Cooperation Awards
The College of Humanities, Arts, and Social Sciences is pleased to announce that Dr. Tanja Stampfl, professor of English, and Dr. Lopita Nath, chair and professor of History, were each awarded $1,000 Racial Equity & Interfaith Cooperation Awards as part of the Interfaith Youth Core's (IFYC) "We Are Each Other's" campaign. These curriculum development awards seek to activate and support interfaith leaders responding to current national crises. Higher education leaders across the nation will use these curriculum revisions to enrich students' lives and highlight stories and knowledge around the importance and relevancy of interfaith cooperation, relationship building across lines of difference, and exploring the intersection of racial equity and interfaith cooperation. Through these awards, IFYC will expand resources to classrooms and co-curricular programs, while also learning from the experiences of and feedback from skilled faculty and staff. IFYC is a national non-profit organization working towards an America where people of different faiths, worldviews and traditions can bridge differences and find common values to build a shared life together. Dr. Stampfl and Dr. Nath will connect their courses (ENGL 2310: World Literature and HIST 4345: Global Refugees) as part of this curriculum revision process.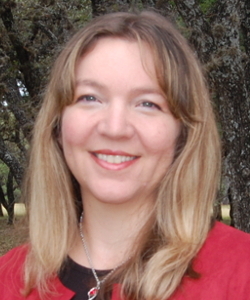 Dr. Stampfl's course section will add a multicultural perspective to the themes of exile, migrants and refugees. She will explore literature from various time periods and cultures through that lens, but also engage in cross-disciplinary and cross-cultural collaborations with students enrolled in the Global Refugees course and at Ataturk University in Turkey. 
The proposed revisions will promote intercultural dialogue and discussion of literary works and course theme as students actively draw on their cultural and religious differences when engaging with the course theme and texts. Proposed texts will explore the experiences of Japanese-American internees and Jewish refugees during WWII and its immediate aftermath, Vietnamese immigrants from the 1970s and more recent immigrants from Syria, Lebanon, Central and East Africa, Europe and Central America. The service-learning projects will provide a first-hand understanding of different faith traditions as practiced within the U.S. and how to successfully converse with them on questions of intercultural dialogue.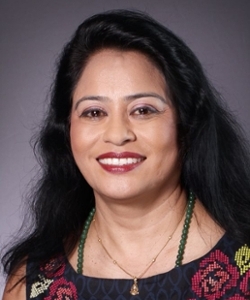 Dr. Nath's course will add the themes of interfaith and racial differences in exploring the larger historical questions surrounding refugee resettlement. The course will historically examine issues and challenges of forced displacement globally, employing a variety of multi-disciplinary and cross-cultural scholarship and resources, but also engage in cross-disciplinary and cross-cultural collaborations with students enrolled in Tanya Stampfl's World Literature course and with students at Ataturk University.
The proposed revisions will engage the intersection of interfaith studies and racial justice on several levels including: (a) focusing on a historical grounding on how various groups have fared within the international system, specifically examining differences of faith, race, and ethnicity and how these  informed such actions or led to conflicts that created the conditions for population displacement and flight; (b) via service-learning projects to develop first-hand understanding of the intercultural challenges faced by refugee populations; and (c) via interactions with other students at UIW and abroad exploring similar issues (albeit via written texts and tropes).
As these course sections will be delivered online, students from both classes and universities will regularly come together throughout the semester, to engage with each other in small group discussions, explicitly drawing on their differences in backgrounds, academic preparations, and cultural contexts to discuss questions of global refugees. Additionally, students will have the opportunity to interact and support refugee transition for a population located in San Antonio by committing to a 15-hour community service project with one of four existing projects on-going with this population. This service-learning experience will provide additional foundation for in-class discussions and reflections about the service work performed and oral and written projects are part of the assigned course work.
San Antonio Business Leaders Mentor Student Entrepreneurs in Startup Challenge

Students competing in the 2020 Startup Challenge were introduced during an online kickoff event last Friday to the business leaders and industry experts who will serve as mentors throughout the competition. 
The Startup Challenge, held each fall semester at the H-E-B School of Business and Administration, allows aspiring student entrepreneurs the opportunity to develop their business plan while competing for $10,000 in startup funding. 
Each team is paired with a mentor from the San Antonio community to help guide their progress through the development of a startup. Mentors from companies and organizations such as Geekdom, Valero, Velocity TX, North Central Baptist Hospital, Texas Medical Screening, Cano & Associates and others will assist students. 
During the kickoff event, eight teams were given 90 seconds to pitch their startup to the mentors. Competition administrators will pair mentors with teams based on their professional experience and areas of expertise. 
"Participation in these types of programs provides fulfillment, inspiration and a tangible reminder of what the future holds in store for our world," said Reynaldo Cano, competition mentor and founding CEO at Cano & Associates. "The student's point of view reflects their talent and ingenuity on today's challenges." 
The kickoff event was also attended by Meg Paulus, a partner at HOLT Ventures, the strategic venture capital arm of HOLT Caterpillar and the sponsor of the Startup Challenge. 
Teams will now work to develop their business plans with help from their mentors and through a series of workshops hosted by the Startup Challenge. The finalists of the challenge will be named at the beginning of November. The Final Presentations for the Startup Challenge will be held December 4 where the winner of the $10,000 will be announced. 
Learn more about the Startup Challenge
UIWSOM Recognized in Texas Family Medicine Interest Group Program of Excellence Awards

UIW's School of Osteopathic Medicine (UIWSOM) received third place in the Texas Family Medicine Interest Group (FMIG) Program of Excellence Awards. From the news release: 
FMIGs are student-run organizations with faculty and departmental support. They provide a forum in medical schools for students interested in family medicine. FMIG programs across Texas applied for the new award and TAFP's Commission on Academic Affairs reviewed the applications and selected the winning programs. Award recipients receive cash prizes to help cover student travel costs to attend AAFP's National Conference of Family Medicine Residents and Students. Since the National Conference was virtual this year, awards were used to continue to promote family medicine on their campuses.  
UIWSOM's FMIG holds a biannual Primary Care Health Screening and Vaccination Day to provide free health screenings and vaccinations for the low-income community in South San Antonio. The FMIG also hosts a family physician panel discussion for medical students to learn more about the specialty. Additionally, the FMIG student volunteers collaborate with a community-based non-profit organization, Posada Guadalupe, to provide essential services to young men that have recently immigrated to the United States. Outstanding medical students leading and participating in their campus' FMIG activities strengthen our primary care workforce and help to ensure a bright future for family medicine. TAFP congratulates UIWSOM's FMIG on their achievements. The Texas Academy of Family Physicians is the premier membership organization dedicated to uniting the family doctors of Texas through advocacy, education and member services, and empowering them to provide a medical home for patients of all ages. It has 32 local chapters and is a chapter of the American Academy of Family Physicians. 
STEM Students Stay a Step Ahead at UIW

Three summer STEM programs at the University of the Incarnate Word (UIW) continued to help students stay ahead of their preparation programs amid the pandemic. All three programs: CHEM-Start, STEM-Start and NURSE-Start, pivoted to an online format over the summer.
"Our goal is to make it possible to help reinforce and fill-in math and science foundation skills of students enabling them to be successful in their college chemistry and math courses," says Dr. John Stankus, UIW professor of chemistry. "The original model for each was an intensive in-person program with faculty mentorship. The current pandemic did not allow for that this summer, but we were able to go online and still give our students a great opportunity to succeed."
The three programs are CHEM-Start, which prepares students for the first general chemistry course, STEM-Start, which prepares students for the college algebra course and allows students to accelerate from zero level math preparation classes into their core math, and NURSE-Start, which prepares students for the nursing chemistry sequence.
"Taking a developmental math course, that does not count toward a degree, can be time consuming for students," says Amanda Rakowitz, UIW senior instructor in the STEM-Start program. "Circumventing this requirement accelerates a student's path to graduation. The UIW math summer STEM-Start opportunities have given hundreds of students the opportunity to successfully catapult into their core math course."
Since it was started in 2013, STEM-Start has assisted 240 students to be ready for college algebra. Of the students who successfully completed the course, 75% received passing grades in their core math classes proving to be at a higher rate than their peers.
While the challenges of the pandemic forced all the programs online, it did not deter participation. The CHEM-Start program in particular saw participation soar to 67 students. That online program worked with students to complete mastery of 95 foundational topics. In addition to one-on-one mentoring, the faculty developed short instructional videos for particularly challenging topics. The chemistry department is monitoring the progress of all students and will analyze the efficacy of the program at the end of the semester.
"CHEM-Start allows us to engage our students, while filling in any gaps in their preparation to enable them to succeed in chemistry," says Stankus. "Students completing CHEM-Start earn A's and B's in the Chemical Principles I class at almost twice the rate as their peers. A solid foundation in chemistry is necessary for student success in many fields especially medicine, pharmacy and optometry."
In addition, the NURSE-Start program has assisted 84 students in preparing for nursing chemistry, with some students being so well-prepared they can by-pass the introductory chemistry course. NURSE-Start consists of 167 topics, completion of which allows students to be placed directly into Biological Chemistry classes moving them closer to entering the rigorous UIW nursing program.
"The Pre-Nursing Chemistry Head-Start Program gives participants an edge in their chemistry courses and a chance to network with other students," says Dr. Julian Davis, chemistry professor. "Advanced students can even matriculate directly into the second semester of the sequence. This program has helped dozens of pre-nursing students to be successful in their chemistry courses over the past few years."
The CHEM-Start program was structured so that it would be free to the students if they completed at least 95 topics or worked at least 35 hours in the ALEKS adaptive learning system. The STEM-Start and NURSE-Start program had similar support for students.
COVID-19

On-Campus COVID-19 Testing
As part of the University's COVID-19 prevention and management efforts and in keeping with our shared responsibility to keep our community safe, UIW will provide COVID-19 testing for all student attending in-person classes on the Broadway Campus from Monday, Sept. 28 – Friday, Oct 2, 2020 free of charge. Athletes are exempt from testing during this round.  Testing for athletes will occur through Sports Medicine per NCAA guidelines. For questions, please contact Health Services at (210) 829-6017. Students may schedule a testing appointment at uiw.edu/covidtesting.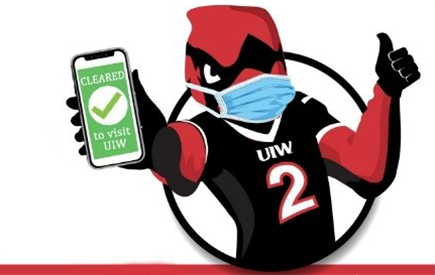 Get Your Thermometers Ready: Cardinal Daily Health Check is Here!
The Cardinal Daily Health Check, a web-based tool, must be completed by all employees, students, and guests before visiting any UIW location. After a successful daily health check, users will be emailed a ticket to be used to verify completion of the screening. Staffed checkpoints, supervisors, faculty members, athletic staff, and others may ask to see this ticket to help our community minimize COVID-19 transmission risks.
UIW COVID-19 Warning Indicators

At UIW's COVID-19 information site, you'll find the latest updates regarding UIW's response to COVID-19, safety rules, links to helpful forms and more. UIW's warning indicators are listed on the COVID-19 site. As always, any questions about UIW's response to COVID-19 may be submitted here.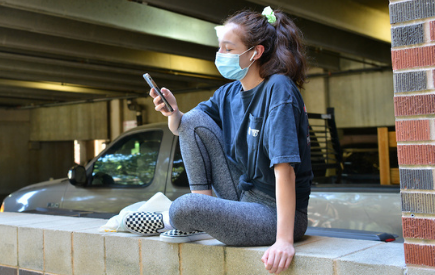 UIW COVID-19 Case Tracking Site
To stay up to date on the latest COVID-19 cases at UIW, take a look at the University's case tracking site. The site currently provides information on positive COVID-19 cases on the Broadway campus, as well as information regarding UIW's warning indicator system. 
Mission & Ministry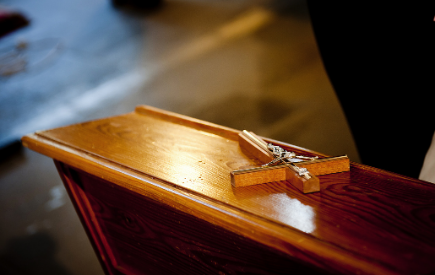 Confirmation Classes for UIW Students
Confirmation classes will be offered beginning Sunday, October 4 for our Catholic students who have been Baptized and have received their first Holy Communion and would like to receive the Sacrament of Confirmation. Students may register on the Campus Ministry events page in Engage. For more information or questions, please contact Beth Villarreal, Director of Campus Ministry at villaret@uiwtx.edu or  (210) 829-2736.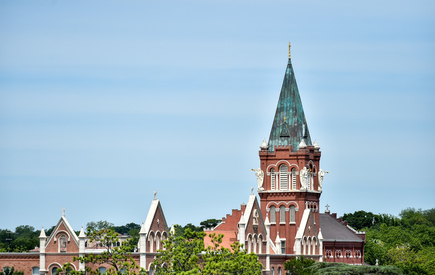 Sunday Morning Prayer - September 27
University Mission and Ministry invites you to attend our weekly Sunday Morning Prayer at 11 a.m. on September 27. The platform will open at 10:45 a.m. for an opportunity to greet one another. This week's service is based on the scriptures of the 26th Sunday of Ordinary Time. While we cannot gather in person to celebrate the Sunday Eucharist in Our Lady's Chapel or the Chapel of the Incarnate Word, we can gather virtually and unite our prayers of petition with our extended Incarnate Word family during this celebration of the Liturgy of the Word. The service will be held on Zoom. We hope you'll be able to join us this Sunday!
RSVP to receive a Zoom link to Sunday Morning Prayer
In the News 
Commentary: UIW program fills urgent need for nurses
"Some jobs are more than a way to earn a living. To those of us who have been on the front lines as lead members of a health care team, or as providers of comfort and care to individual patients and their loved ones, we know nursing is not only a profession, but a calling."
Community News
Employee Campaign: Living the Legacy (Update)
The 2020 Employee Campaign is off to a great start, thanks to our wonderful employees! Nearly 25% of UIW's faculty and staff have already raised more than $125,000 in just the first week of the Employee Campaign. This year's campaign is called Living the Legacy, inspired by our founders, the Sisters of Charity of the Incarnate Word, who left a legacy of service and compassion. Hear from some of our employees about what "Living the Legacy" means to them. 
Service
Cardinals' Cupboard Partners with San Antonio Food Bank 

The Ettling Center for Civic Leadership & Sustainability is excited to announce a new partnership between the Cardinals' Cupboard and the San Antonio Food Bank. Established in September of 2020, this partnership will provide better access to quality products, including fresh produce. The Cardinals' Cupboard is in Joeris Hall 101 and open Monday-Thursday from 10 a.m. to 3 p.m. and Fridays by appointment.  
If you would like to donate to the Cardinals' Cupboard, donations can be dropped off at the Ettling Center located in the Administration Building, Room 158. For more information or opportunities for faculty or student organization collaboration, please contact the Ettling Center at ccl@uiwtx.edu or call (210) 283-6423. 
Cardinals' Cupboard Amazon Wishlist
Cardinal Corner
#UIWVotes: Students Encourage Fellow Cardinals to Register to Vote
UIW student-athletes aren't sitting out in the upcoming election, and they don't want their fellow students to either! Listen to their messages about why everyone should register to vote. 
Part 1: The History of Voting
Part 2: Your Vote Matters
Alumni and Parent Relations
Class Ring Sales

It's that time! Herff Jones takes pride in creating college graduation rings for students and graduates of the University of the Incarnate Word. Reward yourself with a symbol of excellence by selecting the University of the Incarnate Word ring that suits your style, experience and achievement.
Save the Date for Homecoming 2020!  

Attention Cardinals! We're going virtual for Homecoming and Family Weekend Oct. 30 - Nov. 8, 2020!  
After much thought and consideration for the well-being of our alumni, we have opted to go virtual for this fun and festive weekend. The Department of Alumni and Parent Relations is determined to bring you the best experience possible for networking and celebration. We will be in touch soon with a lineup of familiar and new events.  
If you have any questions about Homecoming and Family Weekend or the 50 th Year Reunion, please don't hesitate to contact our Alumni Relations team at alumni@uiwtx.edu. We can't wait to share new memories with our Incarnate Word family near and far!  Registration opening soon!
Athletics 
Football Announces Spring 2021 Schedule   

The University of the Incarnate Word football team is slated to play a six-game, conference-only schedule for the Spring 2021 season, announced UIW Athletics on Tuesday. Game times and season ticket information will be released at a later date. 
UIW's schedule features three home games: Sam Houston on Feb. 20, Southeastern Louisiana on March 20, and Northwestern State on April 10.  
The Cardinals also have three road games: at McNeese on Feb. 27, at Lamar on March 6, and at Nicholls on March 27. 
UIW Head Coach Eric Morris has been at the helm of the Cardinals for the last two seasons. In his first season (2018), the Cardinals won six games (tying a program record for single season wins), securing a share of the Southland Conference Championship and the program's first berth in the FCS Playoffs. During the 2019 season, UIW won five games, including two over top-25 ranked opponents. The 11 wins under Morris mark the best two-year stretch in UIW's 11-year history. 
The schedule for the Southland Conference was announced Tuesday by the league office. With the new schedule, Southland teams will vie for a league championship with the winner receiving an automatic berth to the adjusted NCAA Division I Football Championship. The FCS playoffs, with a reduced bracket from 24 to 16 teams, will include 11 automatic qualifiers and five at-large bids and a first-round starting date of April 24. The NCAA Championship Game, hosted by the Southland Conference for the last decade, is scheduled to return to Frisco's Toyota Stadium on the weekend of May 15-16. 
WATCH: UIW Golf Finds New Home