UIW Community Newsletter - March 29, 2019
Spotlight
CCVI Spirit Awards

Congratulations to the 2019 CCVI Spirit Award recipient, Mr. Roland Sul. Roland serves as the secretary for the departments of Art and Music. Rozlyn Bermea was this year's student award recipient.
We thank these two outstanding individuals for living the Mission every day.
Mission
Our Lady's Chapel Services
All are welcome
Noon Mass, Monday – Friday 
Sunday Mass at 10:30 a.m. and 8 p.m.
Sacrament of Reconciliation, 11:30 a.m. Fridays or by appointment with Fr. Tom Dymowski, O.SS.T. at
(210) 829-3131 or  dymowski@uiwtx.edu.
Lenten Daily Reflection
God's bond with his people: "You are a people sacred to the Lord...He brought you out with a strong hand from the place of slavery...the faithful God who keeps his covenant..." Deuteronomy 7: 6 - 9.
Lenten Meditation for Next Sunday - God waits for us to return, to convert
Sr. Walter Maher - click here to listen to the podcast
Bereavement 
Our thoughts and prayers go to:
The family of Wilda Gene Costello (BS '47) on her recent death.
Cathy Dulle (UIW Board of Trustees) & family on the recent loss of her father, Oliver Anthony Dulle, Sr.
Janet Morrison & family on the recent loss of her mother, Mary Lou Earnest (BSN '55).
The family of Dr. Harold Rodinsky (UIW Former Faculty) on his recent death.
Rosalie Zoghby (BA '69) & family on the recent loss of her sister-in-law, Josette Campbell Zoghby (BA '58).
CCVI Jubilee - Celebrating 150 Years

We invite you to celebrate 150 years of blessings at the following events:
May 21, 2019 
7:00 pm — Eucharist at San Fernando Cathedral, San Antonio, celebrating our founders, Bishop Claude Marie Dubuis, and Sisters Madeleine Chollet and Pierre Cinquin.
November 1, 2019 
8:30 am — Morning Prayer, Chapel of the Incarnate Word, followed by an unveiling of a "150" commemorative plaque in the Incarnate Word Cemetery, honoring our deceased Sisters.
6:00 pm — Eucharist in the Chapel of the Incarnate Word honoring our "great cloud of witnesses" (deceased Sisters of Charity of the Incarnate Word).
November 3, 2019 
3:00 pm — Concert by "Chanticleer" all-male vocal ensemble — Chapel of the Incarnate Word.
November 23, 2019 
3:00 pm — Celebrate the annual "Light the Way" with the University of the Incarnate Word.
December 3, 2019 
6:00 pm — Eucharist celebrated with CHRISTUS Santa Rosa, remembering the first Mass celebrated at Santa Rosa Infirmary on this day in 1869 — Chapel of the Incarnate Word.
Events
Women's History Month Events
The University of the Incarnate Word is celebrating Women's History Month!
View a calendar of upcoming events
Cardinals in the Community 

Since 1881, the University of the Incarnate Word has been committed to serving the needs of others. Thus, in continuing this tradition of commitment and service to the community, the Ettling Center for Civic Leadership & Sustainability is coordinating the 2nd Annual UIW Cardinals in the Community: A Global Day of Service on Saturday, March 30, 2019. The event will begin at 8:30 a.m. with a prayer, breakfast and opening ceremony in the UIW Student Engagement Center Ballroom. Lunch will also be provided as part of a tailgate at the UIW Baseball Complex beginning at 12:30 p.m. Interested employees may register using OrgSync.  Faculty are encouraged to find resources to help students learn about poverty, illiteracy, sexism, and other inequities in our city. For more information, please email  ccl@uiwtx.edu.
In Search of Romance on Campus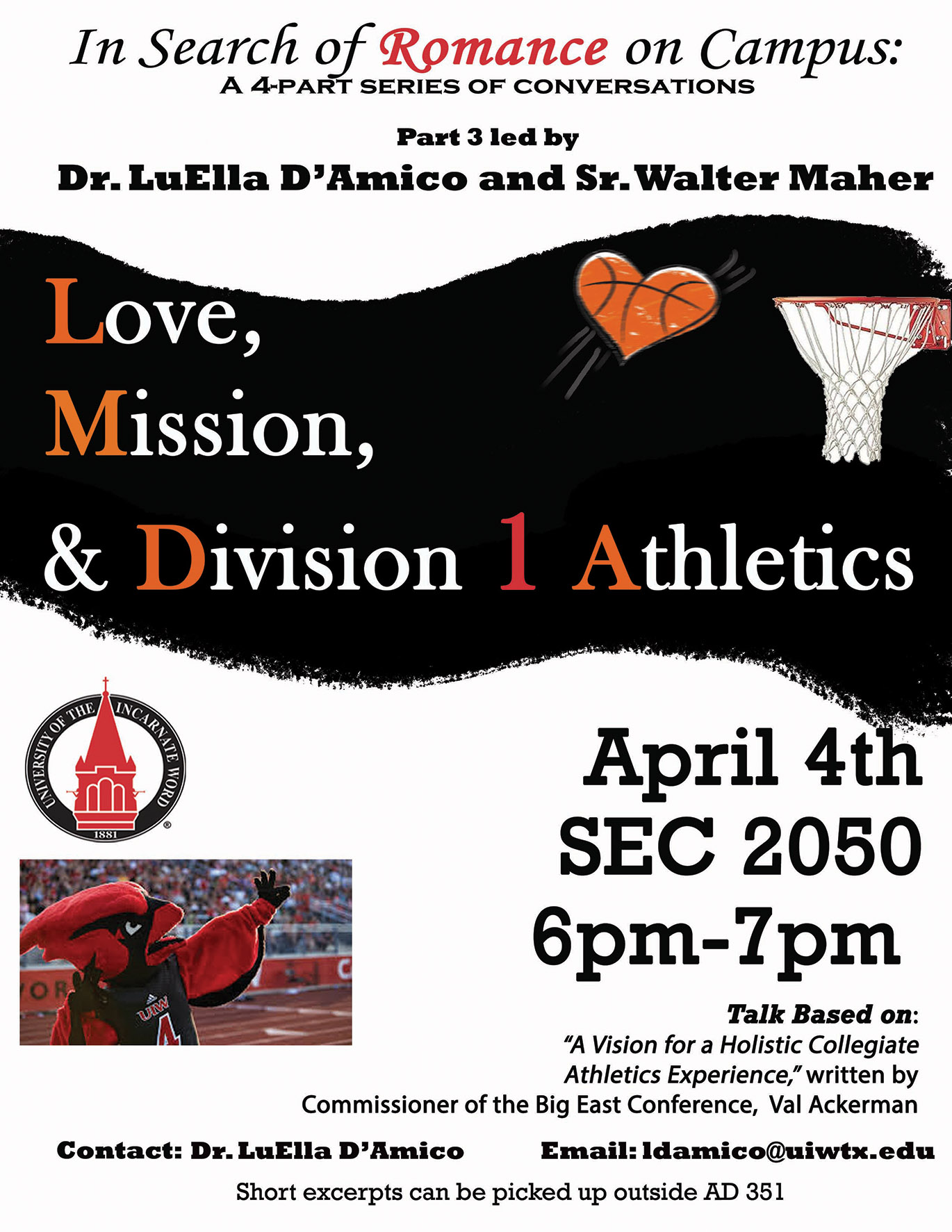 Visitation House Garage Sale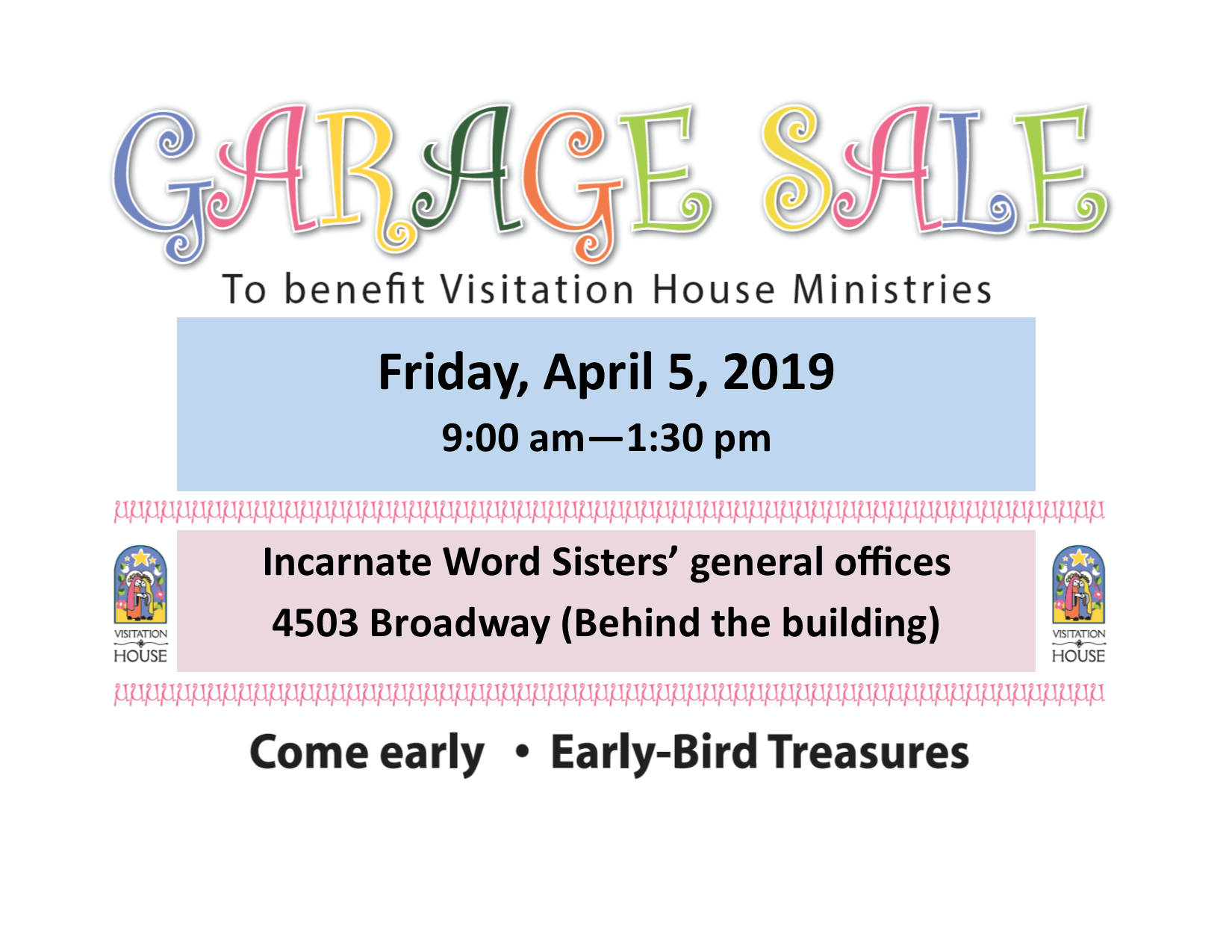 The Cutting Edge Fiesta Fashion Show

Join the University of the Incarnate Word for the 2019 Cutting Edge Fiesta Fashion Show, a San Antonio tradition since 1980, on Monday, April 29 at the McNay Art Museum! UIW student designers will present collections they have worked on in a year-long process.
Proceeds benefit Fashion Management scholarships for current UIW students.
This year's event will kick off with a VIP cocktail reception at 5:45 p.m. (for VIP ticket holders). Doors will open for general admission ticket holders at 6:15 p.m. The show will officially begin at 7:15 p.m.
Community News
Incarnate Word Day
The UIW Community came together on Monday, March 25 to celebrate Incarnate Word Day with prayer, reflection, a special mass and the annual presentation of the CCVI Awards. Incarnate Word Day celebrates the feast of the Annunciation of the Blessed Virgin Mary and the Incarnation of the Eternal Word, God.

"Holy Grounds" Coffeehouse
As part of UIW's annual Pray-a-thon Week, students and employees gathered for "Holy Grounds" Coffeehouse on Tuesday, March 26. This annual event is a relaxing evening to enjoy coffee, treats and the sounds of Christian music by students. Proceeds from the event benefited Catholic Relief Services.


Amy Freeman Lee Award
On Tuesday, March 26, CHASS faculty presented the Amy Freeman Lee Scholastic Achievement and Service Recognition Award to Mr. Zane Alsareinye (Major - Psychology; Minor - Biology). Presented since 1978, this award recognizes those students whose academic performance demonstrates a love of learning and whose outstanding service to the community evidences an ethic of life-long service.


UIW Festival of Colors - Holi
UIW celebrated Holi and the diversity of UIW at the annual Festival of Colors on Wednesday, March 27. Students and employees enjoyed vendors, food, cultural activities, games and live dance performances from around the world. The culmination of the event was the 7th annual UIW Holi color toss.

St. Catherine Medal Award
On Wednesday, March 27, Mariana Barron Esper (UIW SGA President) was honored with the St. Catherine Medal. The St. Catherine Medal for Student Achievement is an annual award for presentation at colleges and universities affiliated with Kappa Gamma Pi, the National Catholic College Graduate Honor Society. Kappa Gamma Pi offers the St. Catherine medal to honor a student who represents the high ideals of a Catholic college education.


Women Composers Concert
On Thursday, March 28, UIW continued the celebration of Women's History Month with a special concert featuring selections by women composers. Works by women composers throughout history and some original compositions by students at UIW were performed.

Department News
Year End Memo
Please view the document to see the year end memo regarding procedures for closing out FY 18-19.
The New UIW.edu is Live
We are pleased to announce that the new UIW.edu is now live. The new website features an updated look and feel and was rolled out over the week of Spring Break. The first phase of the roll out included the Health Professions schools sites followed by the main UIW.edu site. Over the course of the rest of the year, the remainder of the academic schools will be refreshed. Thanks to our partners at Elliance for their branding vision and to our internal team, who have worked to implement the vision of One Word on our websites.
If you have questions about where to find essential information, please read through the FAQs here.
In addition, a video tutorial offers tips and information about navigating the new site and where to find important links.
Our internal group will be working diligently to make sure that all pages are accurate, presentable and functioning with the new look and feel. Please feel free to email  pr@uiwtx.edu with your feedback.
New Phone System Transition Reminder
We are officially transitioning to a new telephone system. We are replacing our aging telecommunications equipment with a new provider called RingCentral. For information on the new features, details on phone handsets, schedule of training events, initial steps you can take, and more visit the migration webpage here.    
Phone numbers will be transferred to the new system according to the schedule below.  The transition process starts at 10 a.m. on the day listed.  Until your number is transferred, the old handset will continue to work.  After the transition, all calls will ring on your new handset.
Schedule:
April 10 – Transition Main Campus, McCraken House, SOPT, FSOP, SOM, RSO, Optometry Clinics
April 15 -18 – Old handsets picked up.  Old phone / voicemail servers brought offline on April 18.
UIW Friday Community Newsletter
As we continue the transition to the new UIW.edu, please note that all submissions for consideration in the Friday newsletter must be submitted no later than Thursday at noon. Please contact vireyna1@uiwtx.edu with any questions. 
Athletic News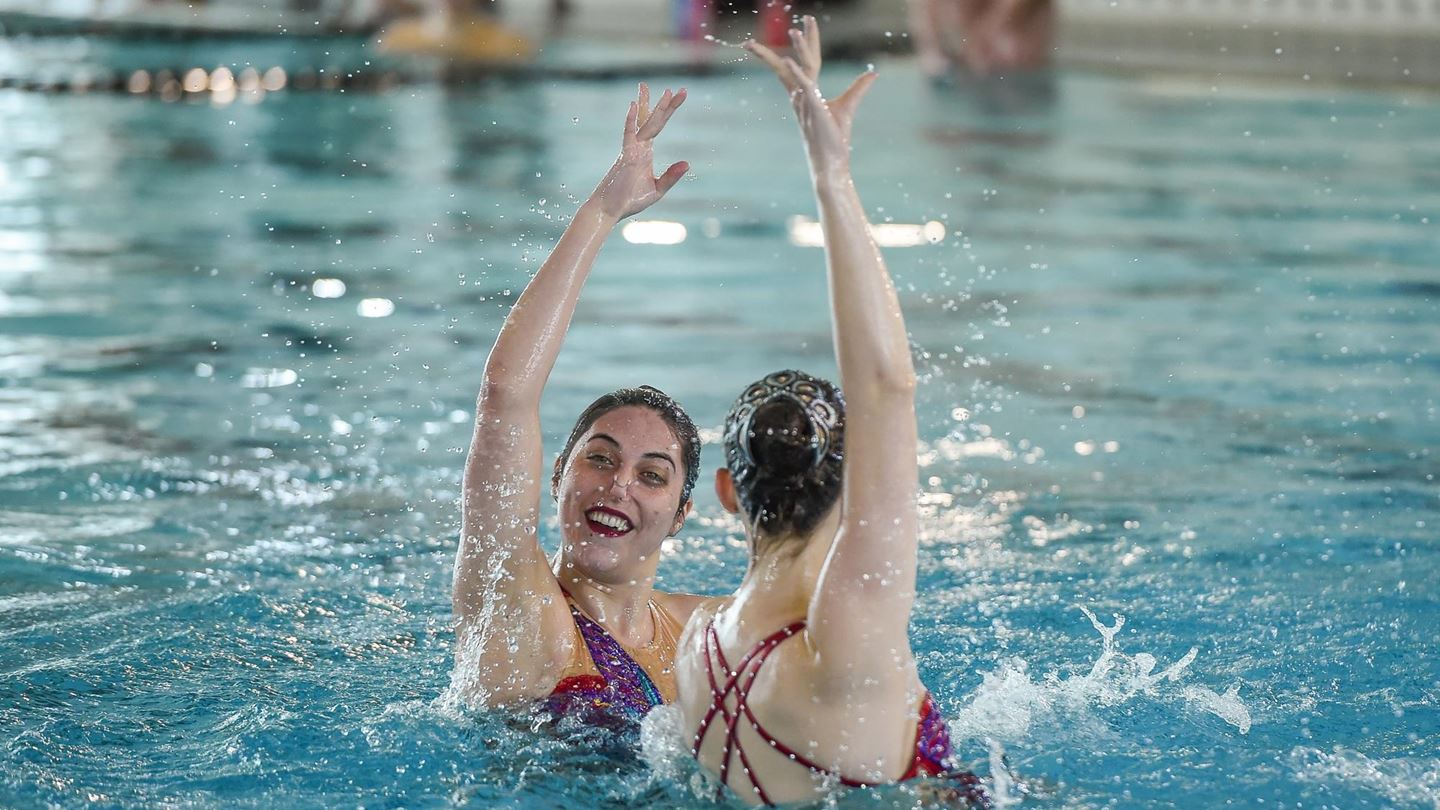 Miscellaneous 
CCVI Fiesta Medal
Celebrate the CCVI Jubilee and support their ministries by purchasing the 2019 celebratory Fiesta medal. Find the medal at the CCVI International Support Office (The Generalate - 4503 Broadway). Medals are $10.