The Word: UIW Community Newsletter - May 15, 2020
Spotlight
UIW President, Dr. Thomas M Evans, Participates in Higher Ed Panel Discussion
On Wednesday, May 13, President Evans joined Rivard Report education reporter Emily Donaldson, UTSA President, Dr. Taylor Eighmy and Alamo Colleges Chancellor, Dr. Mike Flores for a panel discussion on the impact of COVID-19 on San Antonio's higher education landscape. The local higher education leaders openly discussed planning for the fall semester, what their respective schools have excelled at in the transition to online learning and how each institution has handled challenges along the way. Watch the full panel discussion below. President Evans joins at 47:23. 
Academics 
A Special Message from the Office of the Provost  
Dear UIW Community,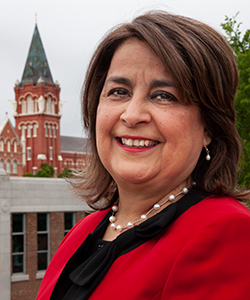 As most of you are aware, in March 2020, I assumed my role as permanent Provost/Chief Academic Officer. My tenure thus far has been mostly operating in an emergency mode to assure that our faculty and staff are safe, secure and fully engaged in resuming their academic roles, and that our students are safe, fully reconnected and engaged in their studies. 
I want to thank our faculty, staff and students for the courage and strength they have demonstrated working together to continue our educational mission through our online platform. I also want to thank Dr. Evans for his unwavering support of the Office of the Provost in our efforts to build a capacity to better serve our students, parents, and the dedicated faculty and staff. President Evans has approved the office's reorganization upon my recommendation. I am pleased to announce the following new appointments within the Office of the Provost. 
Dr. Glenn James has been named Vice Provost, effective immediately. In this capacity, Dr. James will be the senior staff person in the office, and will assume key areas of responsibility in academic strategic plans and programs; budget preparation; strategic resource allocation; institutional effectiveness and assessment; accreditation and licensure; performance evaluation of assigned Associate Provosts; quality of the curriculum and instruction; and faculty development and retention efforts. Dr. James will continue to serve as the Associate Provost for Institutional Effectiveness. In my former capacity as Interim Provost, I know first-hand of his keen analytical mind and ability to produce quality assessments related to our academic performance, and align activities with our strategic goals and priorities.
Dr. Kevin Vichcales has been named Associate Provost for Undergraduate and Graduate Education, effective immediately. He also will remain as Dean of CHASS. In his new capacity, Dr. Vichcales will provide leadership to form and implement all academic plans, policies, priorities and innovation related to undergraduate and graduate student learning and success, and work to expand advanced learning in interdisciplinary areas as well as faculty research and professional development. I look forward to working with Dr. Vichcales in his new role, and I am confident that the excellence and leadership he has shown as CHASS Dean will be well employed in his new position.   
Dr. Caroline Goulet has been named Associate Provost for Health Professions, effective immediately. She will remain as Dean of the School of Physical Therapy. In her new capacity, Dr. Goulet will provide leadership for the five health professions schools, ensuring that all programs identify and achieve the highest standards to prepare our students to be leaders in their respective fields. She will work closely with me and with our administrative offices to ensure the resources are in place to support the health professions schools' academic and operational processes. As Dean of the School of Physical Therapy, Dr. Goulet has a proven record of accomplishments in academic innovation, effectiveness in meeting performance and accreditation/licensure standards, and in community service learning.
Dr. Bobbye Fry has been named Coordinator for Academic Planning and Communications. In this, capacity, she will play a central role in fostering the flow of information about vital academic and administrative matters between the Provost and the faculty of the University, as well as other key campus and external constituencies. Dr. Fry will work closely with faculty, administrators and staff to enhance UIW's academic reputation nationally and internationally among its peers, as well as with prospective faculty and students. Dr. Fry currently serves as Assistant to the Vice President for Enrollment Services. She brings invaluable skills and experience in the areas of curriculum, communication, marketing and information systems that will serve her well as add these skills as resource to the Office of the Provost.
Please join me in welcoming our new staff to the Office of the Provost. I look forward to the collective energy and skillsets they will bring our University as we regain momentum in planning for the Summer and Fall terms.
Praised be the Incarnate Word!
Sincerely,
Dr. Barbara Aranda-Naranjo
Provost
TeleHealth takes Center-Stage as New Healthcare Norm

As a second-year student at the University of the Incarnate Word's School of Osteopathic Medicine, TJ Counce is learning all there is to know about the "hands-on" approach to treating patients. But suddenly Counce, along with everyone else, is getting a crash course in what it is like to treat a patient, and even be a patient, in the "hands-off" world of telehealth.
"As a medical student, I understand how useful it is for the provider to be able to gather a history and perform a physical exam in person," says Counce. "You can't listen to the abdomen or percuss someone's chest over Zoom. But we all have to adapt and do the best we can."
And right now, the "best we can" may be turning out to be much better than expected. For the uninitiated, telehealth is exactly what it sounds like: a healthcare appointment delivered via a phone conversation or, more and more these days, a teleconference where doctor and patient can actually see each other. It is not a new concept, but in a time where social distancing due to the COVID-19 pandemic has made office visits infrequent at best, telehealth is more than a matter of convenience no matter it's limitations.
"Medical providers are trained to use all of their senses to treat patients so the limited ability to touch, see, and hear has been a unique learning curve," says Dr. Ronda Gottlieb, director of UIW Clinical Health Services. "We have had to become creative and teach our patients some assessment skills like how to palpate an abdomen, how to assess an ear for specific pain, and how to assess for edema. Telemedicine has been available for over 30 years so thankfully there are a lot of well written resources for it."
Also over the course of the last 30 years, there has been a huge leap in teleconference technology. Today, many patients and doctors have easy access to the kind of high-tech that allows high-quality video-conferencing. Add to that the fact that doctors can more regularly check on a patient's progress using telehealth and do so in a way that, more often than not, requires less time and money.
According to evisit.com, a recent study found the average doctor's visit costs a patient $43 just in lost time – that's in addition to the patient's actual medical bill. "Telehealth services are more cost-efficient for both patients and healthcare professionals," adds Gottlieb. "And, telehealth can allow professionals to engage patients to check on their adherence to their treatment plan, and likewise allows patients to dial in with questions about medications, appointments, and their conditions." 
Confidence in telehealth is tempered by the fact that there is simply no replacement for a face-to-face meeting with a health professional for possibly serious conditions. There can also be technical glitches with remote care and there is the fact that state regulations and guidelines have not completely kept up with the speed at which telehealth communication and necessity is moving.
"One of the biggest challenges for physicians and other healthcare professionals considering telemedicine is understanding and then coming to terms with regulatory and industry barriers to its use," says Gottlieb. "Because of the COVID-19 pandemic, Texas telemedicine laws and regulations have been greatly expanded. The Texas Medical Board has declared that telemedicine – including the use of telephone only – may be used to establish a physician-patient relationship during the statewide disaster declaration issued in March, but the standard of care must be met in all instances. In addition, several changes to telemedicine visits have taken effect in response to COVID-19, including payment for services and which platforms can be used."
Still, there is no doubt that the current state of how health care is being accessed has changed and most believe that change is here to stay in some shape or form.
"Absolutely!" says Gottlieb. "UIW Health Services has learned so much about telemedicine that we hope to add it as a continued service. Many of the health professions students do rotations out of town and telemedicine would greatly improve their access to services. Like any other change, there was some fear of the unknown. We have four physicians and five nurse practitioners in our clinic and over the past month we have all become very comfortable practicing in this environment."
As for a medical student like Counce, telehealth is evolving into just one more lesson to be learned as a doctor in training. A sign of the times that is likely to be the new normal in the years to come and a chance to turn bedside manner, into website manner.
"I think the biggest take away is listen to your provider," says Counce. "Don't be afraid to use telehealth because it is still an interaction with a healthcare professional. There is a lot of data showing that folks are utilizing healthcare less during this time, which is good in the sense they do not need to unnecessarily expose themselves to COVID-19, but it is bad because serious or otherwise preventable illnesses are not being caught and treated. I think telehealth is an excellent, safe and useful bridge between these two extremes and offers people a viable option in these uncertain and extraordinary times."
Research Week 2020

The Office of Research and Graduate Studies is excited to announce that it will be hosting Research Week 2020 poster and podium presentations virtually this summer. Faculty and students who submitted abstracts during the spring semester and were accepted to present at Research Week 2020 have been invited to submit their presentations online for public viewing during the week of June 8. 
From June 8 – June 12, please visit our virtual forum hosted by Symposium by ForagerOne and select "University of the Incarnate Word" from the dropdown menu. Presentations will be viewable all week, and presenters will regularly monitor the Virtual Research Week site to respond to questions and comments. Viewing of the Virtual Research Week presentations will be open to the public but commenting will require visitors to sign in using an institutional email. 
New Grant Funds from the Wabash Center for "Critical Thinking, Compassion, and Paths to Civic Engagement Workshops

A grant from the Wabash Center for Pedagogies for Social Justice and Civic Engagement was awarded to Sr. Martha Ann Kirk, Th.D., Dr. Sandra Guzman-Foster, Associate Professor in UIW's Dreeben School of Education and Sister Theophane Power Endowed Chair in Education and Dr. Dhawn Martin, executive director of the Sol Center, for their project "Critical Thinking, Compassion, and Paths to Civic Engagement." The project includes a day-long virtual workshop August 11, 2020 and a half-day workshop in December, for all San Antonio university and college educators to learn more about teaching strategies and approaches.  Dr. Arturo Chavez, president of the Mexican American Catholic College, will share in the opening workshop.
San Antonio was committed to be a "City of Compassion" within the Charter for Compassion movement by a City Council Resolution in 2017. "This pilot grant stands with the city-wide effort to have compassion education for all levels and to truly live our title as a " City of Compassion,'" says Guzman-Foster. "The grant will provide mentoring for San Antonio educators to grow in pedagogical skills all year and document that progress as a pilot study of best practices." 
The workshop is in collaboration with the inaugural San Antonio Compassionate Institute 2020, a citywide initiative and workshop series for K-12 teachers and college and university-level educators. School, district, college and university leaders were invited by San Antonio Mayor Ron Nirenberg to select representatives based on their previous work in equity, diversity and compassion, commitment to their community, leadership skills and character. Guzman-Foster, Kirk, and Martin are among the Compassionate Institute's organizers.
"San Antonio has the dubious distinction of the highest percentage of people living in poverty among the 25 largest U.S. cities and of being one of the most economically segregated cities with huge gaps in neighborhoods, education, job opportunities, housing and medical care availability," said Kirk, a Sister of Charity of the Incarnate Word, founders of UIW. "Since 1718, students have learned about the divine, but they have not always been guided to recognize their neighbors as created in the image of the divine and have not been guided to unite for equity for others."
These efforts are in keeping with the Mission of the University of the Incarnate Word to help students become the concerned and enlightened citizens that the world needs now more than ever. The workshop empowers educators outside the UIW system to shape their students in a similar manner by stressing the significance of active compassion and its implications.
In the workshop, faculty will learn methods to teach critical thinking, to guide students in strategies of sight, strategies of "empathetic accountability," and effective compassionate agency. A small group of Religious Studies teachers will be in a cohort all year to explore teaching strategies. Kirk, Guzman-Foster and Martin will guide reflection and evaluation and gather what has been successful as a pilot project.  
Event Information:
Critical Thinking, Compassion, and Paths to Civic  Engagement 
Tuesday, Aug. 11, 2020, 9 a.m. – 4 p.m. 
A free, virtual workshop for all San Antonio university and college educators. Faculty will learn methods to teach critical thinking, to guide students in strategies of sight, strategies of "empathetic accountability," and effective compassionate agency.
Keynote speakers: Dr. Arturo Chavez , president of the Mexican American Catholic College, and grant leaders Sandra Guzman Foster, Ph.D ., UIW associate professor, and   Sr. Martha Ann Kirk, Th.D,  and  Dhawn Martin , Ph.D., SoL Center, University Presbyterian Church.
In the News
News 4: UIW sending students more than $2 million from CARES Act

The University of Incarnate Word is sending millions to its students.
UIW announced in a release Thursday it has already disbursed more than $2 million from the CARES Act to more than 4,5000 students. The university had received $2,609,844 from the act for direct student grants.
Click here for the full story on News 4. 
Mission & Ministry
Reflections on John 14:15-21 and the Spirit of Truth by Sophia and Doug Gilmour

John 14:15-21 is a passage about consolation and promise in the face of fear and loss and despair. Jesus is speaking to His disciples about his imminent death but reassuring them that He will nevertheless be alive with them and close to them (that is, resurrected in their hearts), especially through the presence and comfort of the "spirit of truth" which He later refers to as the Holy Spirit.
While this is all very mysterious, we believe that everyone who has experienced the loss of a loved one, or despair over the suffering and loss of so many innocent lives in this world, faces the same mystery. In response, we see this poetic passage from the Gospel of John as a message of hope.
It begins with Jesus admonishing His disciples that "if you love me, you will keep my commands," and the most essential commandments he shared with his followers were "to love thy God with all thy heart and all thy soul and all thy mind" and to "love thy neighbor as thyself." We believe that the second of these commandments is essential to the first, because the way to love God "with all your heart, soul, and mind" is to treat others in the way you would want them to treat you: first, to love yourself and then to love others, coequally. This is, of course, known as the "golden rule," and it is articulated with slight variations in virtually every major world religion. But consider what this means. To love God with all your heart and mind and soul is:
To love others as you hope they will love you.
To honor others as you hope they will honor you.
To respect others as you hope they will respect you.
To listen to others as you hope they will listen to you.
To care for others as you hope they will care for you.
To cherish others as you hope they will cherish you.
To delight in others as you hope they will delight in you.
To forgive others as you hope they will forgive you.
To bless others as you hope they will bless you.
To find the divine in others as you hope they will find the divine in you.
If these are legitimate implications of what it means to keep the "commands" of Jesus, then it is equally clear how extraordinarily difficult (indeed, nearly impossible) this is for the limited, incomplete, needy, and self-interested creatures we are.
That is why Jesus promises throughout John to send us an "advocate" or an empowering spirit who He names "the spirit of truth" or "the Holy Spirit." While as interpreters of scripture we struggle to make a clear distinction between the spirit, the spirit of truth, and the Greek 'paraclete,' meaning comforter, in this passage Jesus seems to be referring to Himself returning to us or remaining with us in a spiritual way.
Jesus' promise, then, is that He will remain close to us even after his physical death. His spirit (which is essentially one with the Holy Spirit) can help us when our powers to love one another in the ways God loves us are diminished or destroyed by our experiences of suffering: of fear or despair or of loss and grief.
It is important to emphasize that, although the symbols of the Holy Spirit in art and literature are always deeply evocative, the Holy Spirit is not something that descends upon us in the shape of a dove or some mystical phantom-like wraith.
Rather, the Holy Spirit is more literally akin to the beautiful movement of God's love as it fills us and inspires us to channel that love to others in the ways Jesus admonished us to love others in his commandments.
Thus, the Holy Spirit, although mysterious in the ways it moves within us, can be identified through the help of scripture and discernment. For as it is said in Galatians 5:22-23, "the fruits of the spirit are love, joy, peace, patience, kindness, generosity, faithfulness, gentleness, and self-control." These are the many manifestations of the Holy Spirit, and Jesus' promise is found in the hope that his spirit remains with us through all our greatest sufferings.
Above all, the Holy Spirit facilitates the experience of God's radical love. We see this in the Old Testament, through God's relationship with the Israelites, and we see it embodied in the New Testament, as the Incarnate Word, who gives guidance and comfort to the faithful and to the oppressed, and who was martyred for sharing this love in such a radical way.
Right now, in this difficult and uncertain time, we wish all of you the blessings of the Holy Spirit and the presence of God's radical love and the hope that this love becomes incarnate in all of your hearts and lives.
Cardinal Inspirations: The Fig Tree by Glenn James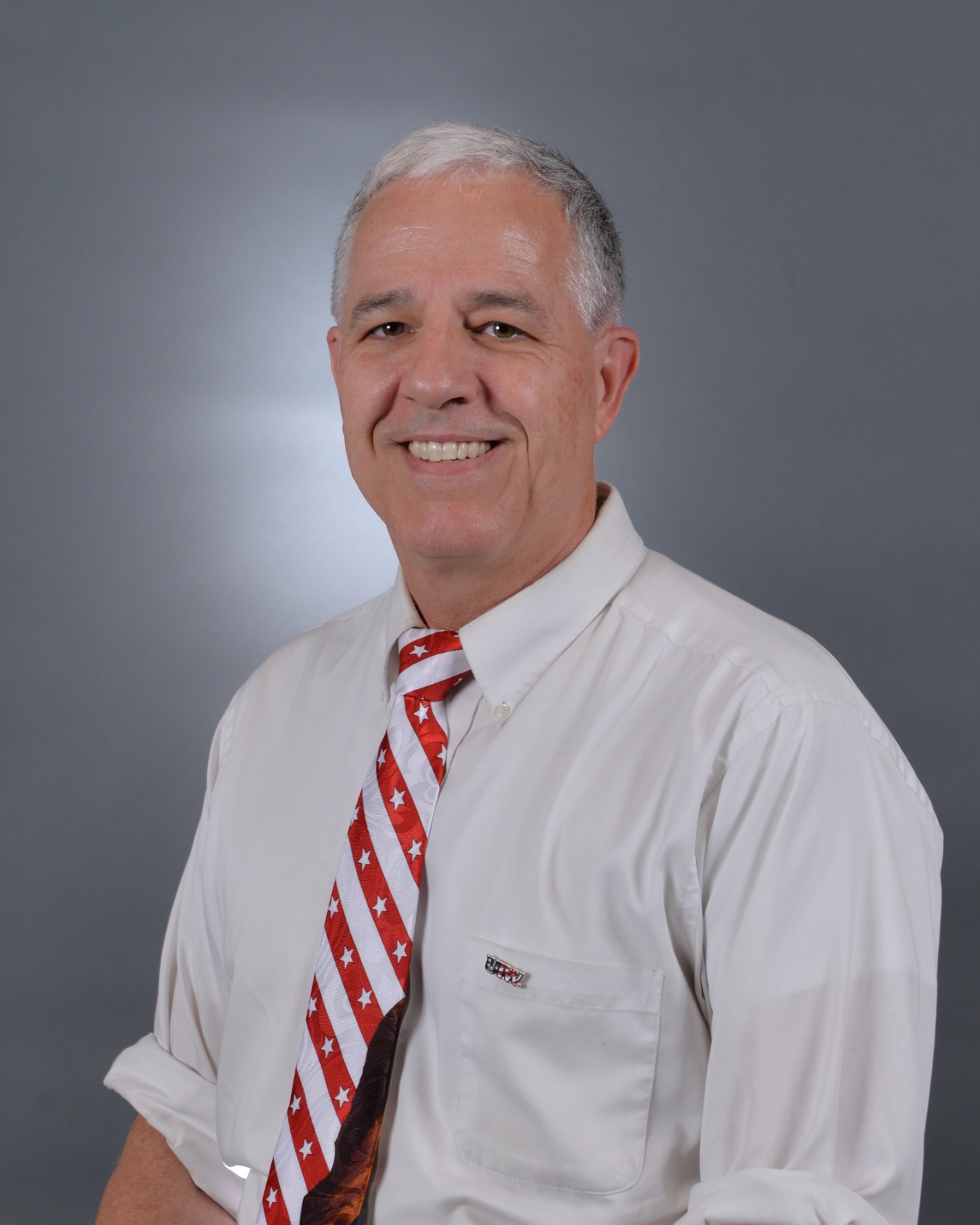 My family is growing a small fig tree on our patio.  It surprises me, how it cycles through seemingly-random growth spurts of sturdy, broad green leaves, gradual growth of smaller fruit (cute little "figlets"!), and then loses its leaves in apparent slumber. 
Learn a lesson from the fig tree. When its branch becomes tender and sprouts leaves, you know that summer is near  (Matthew 24:32).
When His disciples asked what signs would indicate His return, Jesus described the natural cycle of the fig tree. He illustrated how gradual signs would point to logical expectations of events leading to His coming again.   
When I get anxious to get back to campus, to see our faculty and students again, to play music at Mass again, the lesson of the fig tree encourages me to be patient.  It reminds me to take gradual (safe!) steps in returning to work, to shopping, to gathering, to UIW.  So I encourage you:  let's learn the patience of the gardener and farmer — notice the gradual cycles of plants and animals growing through the Spring and Summer — be patient as we all gradually return to our learning ... together.
Cardinal Inspirations: Optimism Starts With You by Itza Casanova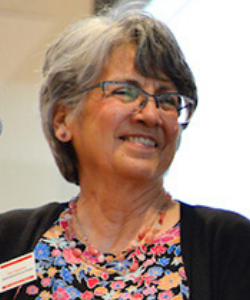 Optimism Starts With You … you may have seen that mural on the side of the building in a neighborhood near Josephine Street. It's a beautiful radiance of color with the human silhouette in the center, arms raised in praise and rejoicing!
It caught my eye as I drove toward the Pearl for an evening walk on the river. In the midst of our socially distancing from office mates, students, classmates, extended family and communities, we greet the strangers during our walks and runs, happy to see each other, joyful in our distant interactions but at the same time instantly feeling the need to adjust the outreach.
The message in that mural resounded as I passed the greens and pinks, purples and blues of the glory of nature surrounding me on that walk. Ducklings and their parents filled me with awe and the hope of Easter spring! The discovery of each turn in the path gave me cause to be grateful for the nearness of Christ and the embrace of the Holy Spirit. Not a day passes without faith in the rising and setting of the sun and the beautiful creation of God's special message to all of us … I am here for you!
COVID-19
Community Updates
The dignity, health and wellbeing of every member of the University of the Incarnate Word community remains an institutional priority at the heart of our Mission. In response to this pandemic, UIW has assembled a team that meets daily to ensure that every possible contingency to keep campus life moving forward is considered when making campus-wide decisions. UIW continues to work closely with local and state officials, is taking all precautions as directed by the CDC, and sharing preventative information and resources with the University community via email. As a community, we offer our prayers for all of those affected by COVID-19 and all those who care for them.
Community News
Biology Students Receive Special Awards Visit

This week, Biology students from the School of Mathematics, Science and Engineering received a special visit from UIW faculty. UIW professors drove around San Antonio in the UIW Jeep to deliver awards to outstanding graduating students. Recipients included: 
Sr. Joseph Marie Armer, CCVI Award for Outstanding Biology Student in Research –Han Dang
Sr. Dorothy Ettling, CCVI Award for Outstanding Biology Student in Service – Daniel Tinsley
Sr. Mary Lucy Corcoran, CCVI Award for Outstanding Academic Performance in Biology
Congratulations to all recipients! 
Archbishop Gustavo García-Siller Flies Over UIW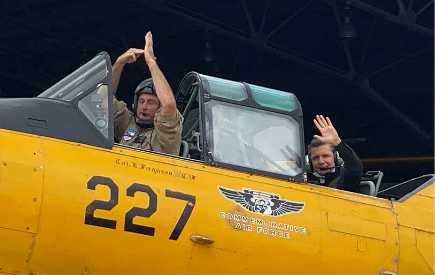 Archbishop Gustavo García-Siller took to the skies this week to bless the City of San Antonio after announcing the reopening of local parishes for Mass. The archbishop flew over UIW and the bells of the Chapel of the Incarnate Word rang in celebration and thanksgiving. 
Archbishop Gustavo also flew over the UIW School of Osteopathic Medicine at Brooks City Base during his prayer tour. 
Swing-In Auction and Raffle

The 2020 Swing-In Auction Party, originally scheduled for Thursday, April 30 at the McCombs Center Rosenberg Sky Room, has been rescheduled! The auction will be an online-only event, kicking off on Monday, June 1 and concluding on Monday, June 15. The Swing-In raffle winner will be announced on June 15 once the auction closes. The Swing-In Golf Tournament, originally scheduled for Friday, May 1, at the Republic Golf Course is unfortunately cancelled.
We are grateful to the businesses and individuals who have donated auction items and continued their support through sponsorships. During the online auction you will have the opportunity to bid on unique experiences, gift cards, jewelry, vacations and more with all the proceeds benefiting the UIW Emergency Impact Fund, which assists our students in this time of great need. If you have any questions, please contact Ana Bribiesca Hoff at (210) 829-6075 or via email at bribiesc@uiwtx.edu  
Swing-In Raffle
Swing-In raffle tickets are still available! Only 325 tickets will be sold! Buy your Swing-In raffle ticket for $100 and support UIW students' education through the purchase of your ticket(s).
All proceeds will directly benefit the Scholarship Fund and provide UIW students with the opportunity to further their education at a faith-based institution. Winner will choose one of the following prizes: 
$5,000 Credit balance on credit card 
Banff, Calgary and Lake Louise Trip
Tuscany Culinary Escape
Scotland Championship Golf Experience
Purchase your raffle tickets here.
Cardinal Corner  
Cardinal Chronicles: Christopher Marmolejo, UIW Class of 2020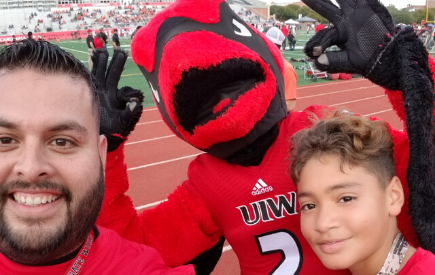 It takes a special kind of person to answer the call to serve their country. It's a vocation that requires bravery, perseverance and above all, faith. Christopher Marmolejo has all three. His military honors include the Army Meritorious Unit Commendation, the National Defense Service Medal, the Military Outstanding Volunteer Service Medal and more than a dozen more. If you ask him to describe himself in one sentence, Marmolejo has his answer down - "a husband, a father, a retired U.S. Army combat veteran and an advocate for people without a voice."
Marmolejo is gearing up to graduate from UIW this month with a Bachelor of Science in Public Administration. He's loved his UIW experience so much, he plans to continue his education as a Cardinal this summer, when he will begin studying for a master's degree in Organizational Psychology at the UIW School of Professional Studies. Despite juggling school and family life (Marmolejo is also a devoted husband and father), he managed to also stay heavily involved in campus life through various positions and organizations. 
"In addition to being a remarkable staff assistant for Student Disability Services, Chris is a celebrated veteran of the United States Army, bringing many achievements to his position as the president of the Student Veterans of America UIW Chapter," explained Michelle Beasley, manager of Student Disability Services. "Chris absolutely loves UIW and is always looking for ways to help others every single day." 
It's true. Marmolejor ecognizes that he's not a traditional, four-year student. He got started on his education journey a little later, after starting a family, but with a lot more life experience under his belt. He made it his mission to help other students who may be starting out the way he did. In fact, he credits his experience in the Army for impacting his time at UIW. When asked how his time in the armed forces influenced him as a student, he explained that he brought the Warrior Ethos into student life.
"'I will always place the mission first,' meaning I will do whatever it takes to graduate. 'I will never accept defeat,' meaning I will not let any assignment, quiz or exam get the best of me. 'I will never quit,' meaning regardless how stressful things got in school, I would keep moving forward. 'I will never leave a fallen comrade,' meaning, if one of my fellow students or student veterans needed help, I would provide that assistance, mentorship or peer-to-peer interaction needed," Marmolejo explained. 
Still, while he credits his experience in the Army for helping him becoming the disciplined, committed student who made it to this point, Marmolejo knows that he also has many people to thank.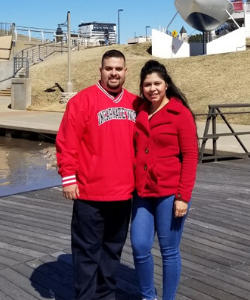 "I could not go without giving credit where credit is due," he explained. "Thank you, Dr. Philip Cortez, Mr. Moises Torrescano, Mr. Jonathan Lovejoy, Ms. Adriana Leal, Mrs. Natalie Ayala and Mr. Luis Atienzo for all your help, support and guidance. Several people have made big impacts on me, but the biggest would be Ms. Beasley. Whether I had good days, bad days or just a different type of day, she was always there. She would always follow up, not only making sure I was good, but also checking in on my family." 
Of course, of the many people Marmolejo credits for helping him reach this moment, it's family for whom he is most thankful for. "I live by the saying, 'behind every successful man stands a strong woman,'" he said of his wife. "There is nothing I could have done or accomplished without her by my side." 
As Marmolejo prepares for the next part of his journey, he encourages other non-traditional students to persevere and to always remember, "it's not how you start - it's how you finish."
Leaning on the Familiar in a Time of Chaos   

In March, the University of the Incarnate Word was one of many schools around the nation to announce that it would complete the semester in an online format in an effort to slow the spread of COVID-19. 
For many students, this change presented unexpected challenges, but Sophia Kermet wasn't nervous. For her, it was a move back to normal. 
"In the current COVID-19 pandemic everything has been changing," said Kermet. "The way that we live, the way that we view others, what we deem valuable. Our health is the top priority. So when [online classes were] first announced, it was a relief because it felt like I could find an ounce of familiarity in this sea of chaos." 
Kermet, a women's tennis player for the Cardinals and a native of Lakeland, Florida, first began taking online classes through the Florida Virtual School (FLVS) when she entered high school. Her older sister was already enrolled in the program and with much of their time spent on the road traveling for tournaments, it was a logical choice. Kermet had teachers through FLVS, but there wasn't any face-to-face interaction. There was a series of assignments and exams that were administered over the phone by the teacher, and 40-question modules that tested her knowledge for each of the lessons she read that week.  
Despite the online format, Kermet was not exempt from the kind of stress every high school student feels. 
"At least eight times a semester, you would schedule an appointment with the teacher and have a spoken exam over the phone," said Kermet. "This was always nerve-wracking and did not get easier as the years went by. In my senior year when I had a French spoken exam, I still found my hands shaking hours after the call." 
Although the exams were stressful, Kermet learned quickly that if you wanted to succeed, you needed planning, organization and consistency in each class. 
"You needed to do an exam or write an assignment almost every day to progress in the class," Kermet remembers. "If you did not, then you would be falling behind, and the teacher would call you and your parents to inform them. All the workload was due at the end of the semester. With such a high pile of work due for each class with no real due date, I had to become good at organizing my time. Otherwise, I wouldn't be able to finish classes." 
As with many high school students, Kermet's parents initially helped her plan out her time. Through time, Kermet found it easier to work from a place of internal motivation, understanding that at the end of the day, the consequences fell on her.  
This kind of drive helped as Kermet prepared for college. Initially uncertain about what a college classroom setting would bring, Kermet soon found that attending traditional classes at UIW wasn't something to be nervous about. 
"I assumed it would be distinctly different then what I was used to, and it was strange at first," said Kermet. "But as I entered my first 7:30 class and settled into a seat, I realized that the stigma of a cutthroat experience in college was wrong. 
"Maybe it is a college thing, or maybe it is a University of Incarnate Word thing, but those around me were rooting for my success. Because everyone was in the class together, and every assignment was planned and delivered to the students with care. And it was this unfathomable atmosphere that could not be replicated in a virtual classroom." 
Although she was enjoying her new classes and the support she found at UIW, there was a learning curve and an adjustment. 
"One of the hardest parts about moving to a traditional class was adjusting how I learned," said Kermet. "I was so used to moving through material at my own speed, that it was quite different sitting in a classroom and receiving information through a lecture. One of the hardest parts about moving to traditional classes however, was learning how to take proficient notes that were useful to review for exams." 
Entering college as a Division I student-athlete provides freshmen with a built-in support system, and Kermet found solace in having something recognizable to rely on around the new experience. 
"If I had a frustrating morning, or spent four hours sitting in a classroom, I knew I could look forward to getting outside and working physically rather than mentally," commented Kermet. "It definitely helped clear my mind, and when I return back to my schoolwork, I had a new perspective." 
After adjusting to in-person classes and learning how to juggle practices, studying and school, Kermet felt settled in. Like the rest of the students at UIW, she was shocked when classes were moved online following spring break. Despite the sudden change in plans, Kermet adjusted well by relying on those old habits. 
"The transition to online has been easier than I thought it was going to be, and the teachers at UIW have made it as pain free as possible," said Kermet with appreciation. "After the initial learning curve of understanding software, I slipped back into my routine from high school.  
"To deal with classes, I would assign classes to their own days. For example, I would assign work for biology on Monday-Tuesday, while chemistry would be left for Thursday-Friday. I always found that I can be more focused and devoted to what I'm leaning when I do this." 
Now, with her unique experience, Kermet hopes she can help encourage her teammates, classmates, and others around the country who are in unfamiliar territory during an uncertain time.  
"The hardest part for any student is to keep to a schedule; try to not push assignments aside and forget about them," advised Kermet. "With doing school away from classmates or teachers who can you remind you of work, assignments can get lost in the shuffle. My advice is to deal with problems as they come at you and trust the process. Our teachers want to see us succeed. If we do our part and keep up with our work as best we can, we can all get through these times together." 
Alumni and Parent Relations 
UIW Alumni: Submit a Video for the UIW Class of 2020!

Calling all Cardinals! The UIW Alumni Association is asking our alumni to welcome the newest members of our association by submitting a video! Send your well wishes and congratulations to the Class of 2020 to alumni@uiwtx.edu. You will be featured in a video sent to our graduates and be displayed on @UIWAlumni social media!   
Athletics
Rogers named to Academic All-District® Baseball First Team, selected by CoSIDA 

University of the Incarnate Word baseball student-athlete Ridge Rogers was named to the 2020 Academic All-District® Baseball First Team, selected by CoSIDA, announced the organization Thursday.  
"Ridge is a great student-athlete," said UIW head coach Ryan Shotzberger. "He's done a tremendous job in the classroom. We are proud of him, and this honor is well deserved." 
Rogers is a junior rehabilitative sciences major with a 3.88 GPA and aspirations of entering the medical field after graduation. He is a five-time Dean's List honoree (fall 2017-fall 2019; spring 2020 has not been announced) and a two-time Southland Conference Commissioner's Honor Roll recipient (spring 2018 and spring 2019). Rogers also earned the 2020 Rehabilitative Science Honors Academic Award. 
A baseball Student-Athlete Advisory Committee (SAAC) representative, Rogers has completed 45 hours of community service, showing that he truly cares about giving back to his community. 
On the diamond, the outfielder had a perfect fielding percentage and ranked third on the team with a .304 batting average during the 2020 season that was cut short due to the COVID-19 pandemic. He scored 13 runs on 17 hits and accumulated seven RBI. Through 16 games of action, he contributed a .411 slugging percentage and a .409 on-base percentage. 
Following his freshman season, Rogers was named the 2018 Southland Conference Freshman of the Year and was selected to the 2018 Collegiate Baseball Freshmen All-America team. He was the first Cardinal to earn All-American honors since the program joined the Division I ranks in 2014. 
Honorees selected first-team Academic All-District® will advance to the CoSIDA Academic All-America® ballot. Academic All-America® honorees will be announced from June 8-11. 
A Letter to my Younger Self: Juliana Peceli 

Dear Juliana, 
It's me, your 22-year-old self. Your college graduate self. Your NCAA Division I athlete self. 
I'm here to tell you that everything has worked out. All the hard work, stress, dedication, and fighting made your dream of being an NCAA Division I student-athlete happen. There were many injuries, tears and emotional battles along the way, and you thought about quitting several times. You persevered nonetheless and came out on top. During these four years, you will meet the best and most wonderful people you could ever imagine. People who love, understand and support you. You will also experience how to truly love and be truly loved without conditions. While you will struggle with making the wrong decision on occasion, you learn to love yourself unapologetically and move on. You will overcome the unimaginable and remain seemingly untouched. You will become the strongest, most resilient and ambitious woman you know. You will also become thoughtful, outspoken and considerate, consistently fighting headfirst for the underdog in pursuing what is true, just, and fair. 
Coming from the West Coast, you will experience Southern Hospitality in all its glory. Your male friends will open doors for you, and you will start saying "No, Ma'am" and "Yes, Sir." You will constantly battle your friends whether In-N-Out is better than Whataburger. You will become shocked when you and your team travel to other states and people don't hold doors open for you when you're behind them. You will even start to enjoy country music and no, I'm not lying. 
Academically, you will persevere in one of UIW's toughest departments. You will be the only student-athlete in that department for many years. You will be told you don't belong there. However, you will once again persevere and prove them wrong. You will become well acquainted with the art of debate, discussion and reason. You will learn to actively understand why people believe what they believe based on their given situations and the cards life has dealt them. You will learn to listen, empathize and compromise for the outcome of a win-win. Lastly, you will learn to slow down, to appreciate what you have at the moment, and that the best is yet to come. You will learn that shameless rest is the secret of superheroes. You will learn to have patience with yourself and that seeking help does not mean you're weak or incapable. You will learn that being an adult is a constant stream of unending chaos that sometimes flows by or hits like tsunamis. Your job is to adapt and roll with the punches. I believe you have everything you need in order to succeed. Trust me, I'm you. 
Love,  
Your Future Self