UIW Community Newsletter - May 17, 2019
Spotlight
Congratulations to the UIW Class of 2019!
Mission
Our Lady's Chapel Services
All are welcome
Noon Mass, Monday – Friday
Sunday Mass at 10:30 a.m. and 8 p.m.
Sacrament of Reconciliation, 11:30 a.m. Fridays or by appointment with Fr. Tom Dymowski, O.SS.T. at


(210) 829-3131 or dymowski@uiwtx.edu.
Mass of Celebration and Gratitude
The Sisters of Charity of the Incarnate Word have made San Antonio our home for 150 years. In April 1869, three young French Sisters quietly arrived in San Antonio and opened Santa Rosa Infirmary, responding to the call of Claude Marie Dubuis, Bishop of all of Texas:
"Our Lord Jesus Christ, suffering in the multitude of the sick and infirm of every kind, seeks relief at your hands."
That small beginning became CHRISTUS Santa Rosa. On May 21 , 2019, the anniversary of Bishop Dubuis' death in 1895, the Sisters of Charity of the Incarnate Word, San Antonio, will join with the People Of God of San Antonio to celebrate 150 years of mutual respect, love, and service at the Mass of Celebration of Gratitude at 7 p.m. at the San Fernando Cathedral with Celebrant, Reverend David Garcia.
We will come together to give thanks to God for all of us who share in this legacy - sisters, brother priests, students, physicians, nurses, health care professionals, alumnae/i, colleagues, co-workers, friends, and benefactors - all making God's love real in the world by promoting human dignity
Bereavement
Our thoughts and prayers go to:
Glenn Allan & family on the recent loss of his wife, Paula Ann Allan (MA '72).
Larry Aniol & family on the recent loss of his wife, Jo Ann Copp Aniol (BS '64).
Theresa Cruz Villarreal on the recent loss of her daughter, Norma Ann Villarreal Brooks (IWHS '83).
Lisa Forte & family on the recent loss of her mother, Geneva Tupa Forte (IWHS '58).
LTC William Thompson & family on the recent loss of his wife, Mary Anne Holick-Thompson (ALND '57).
The family of Robert Samuel Townsend (BSN '96) on his recent death.
CCVI Jubilee - Celebrating 150 Years
We invite you to celebrate 150 years of blessings at the following events:
May 21, 2019


7:00 pm — Eucharist at San Fernando Cathedral, San Antonio, celebrating our founders, Bishop Claude Marie Dubuis, and Sisters Madeleine Chollet and Pierre Cinquin.
November 1, 2019


8:30 am — Morning Prayer, Chapel of the Incarnate Word, followed by an unveiling of a "150" commemorative plaque in the Incarnate Word Cemetery, honoring our deceased Sisters.


6:00 pm — Eucharist in the Chapel of the Incarnate Word honoring our "great cloud of witnesses" (deceased Sisters of Charity of the Incarnate Word).
November 3, 2019


3:00 pm — Concert by "Chanticleer" all-male vocal ensemble — Chapel of the Incarnate Word.
November 23, 2019


3:00 pm — Celebrate the annual "Light the Way" with the University of the Incarnate Word.
December 3, 2019


6:00 pm — Eucharist celebrated with CHRISTUS Santa Rosa, remembering the first Mass celebrated at Santa Rosa Infirmary on this day in 1869 — Chapel of the Incarnate Word.
Celebrate the CCVI Jubilee and support their ministries by purchasing their 2019 medal. Medals may be purchased all year at the CCVI International Support Office (The Generalate - 4503 Broadway) or in Sr. Kathleen Coughlin's (SEC 2053).

Highlights
Events
Texas Hispanic-Serving Institutions Consortium
UIW is proud to host the annual conference of the Texas Hispanic-Serving Institutions Consortium in the Student Engagement Center Ballroom from May 23 — 24. Founded in 2005, the mission of the Texas HSI Consortium is to increase academic opportunities for students by serving as a forum to connect faculty and staff at Texas HSIs to grant funding opportunities, professional development, teaching best practices, and networking with colleagues from around the state. Because UIW is hosting the event, registration is free for UIW faculty and staff who wish to attend. Meals, beverages, and snacks will be served. To view the conference agenda and register for free online.
For more information on the conference or about the organization, please contact Dr. Gloria White at gloriaw@stedwards.edu or Dr. Nora Garza atnrgarza@laredo.edu.
Community News
2019 Commencement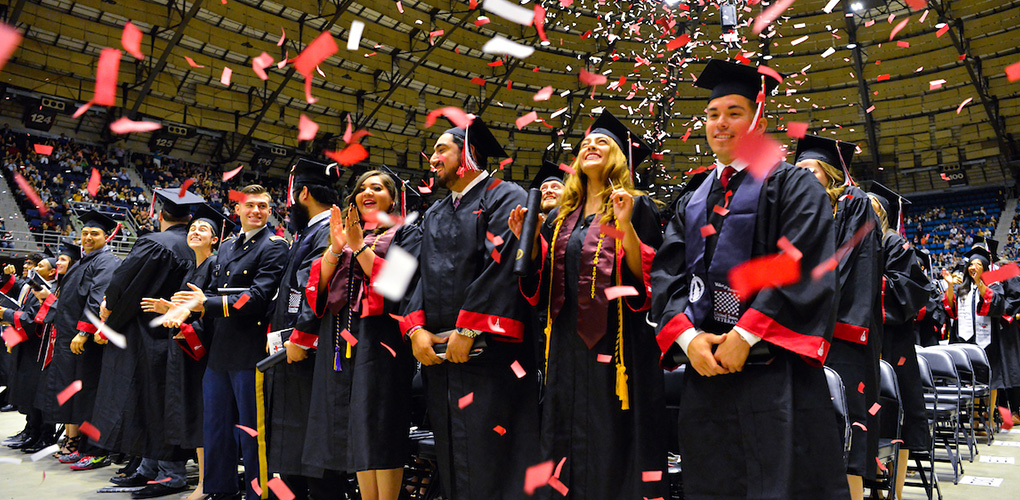 On Saturday, May 11, University of the Incarnate Word (UIW) President Thomas M. Evans conferred degrees to 1,138 professional, doctoral, graduate, undergraduate and associate-level students at the Spring Commencement Ceremony held at Freeman Coliseum. The graduating Spring Class of 2019 completed 54,844 hours of community service, providing an economic impact of $1.4 million.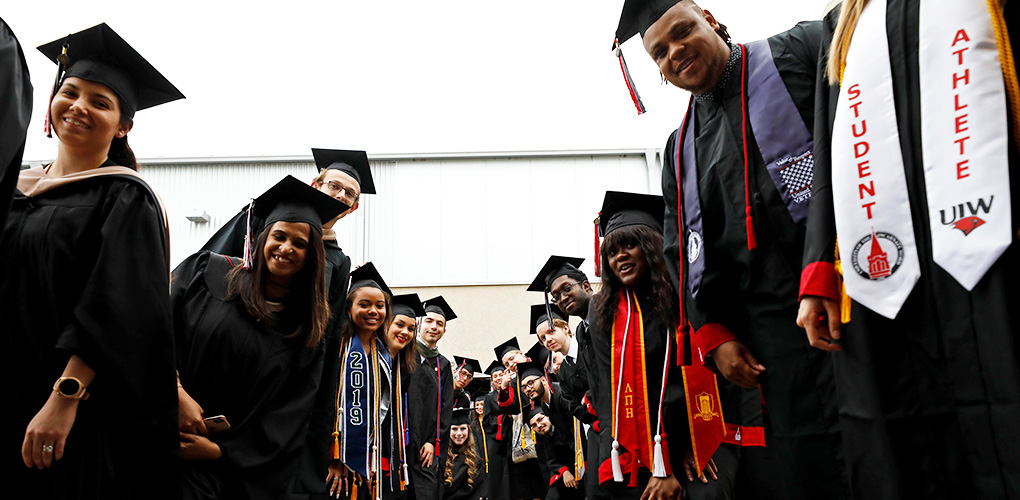 The ceremony included several different honors. The Sisters of Charity of the Incarnate Word, the founders of the University, were honored on this their jubilee year, for 150 years of service to others.
Mr. Charlie Lutz was recognized for his years of leadership as the Chairman of the UIW Board of Trustees.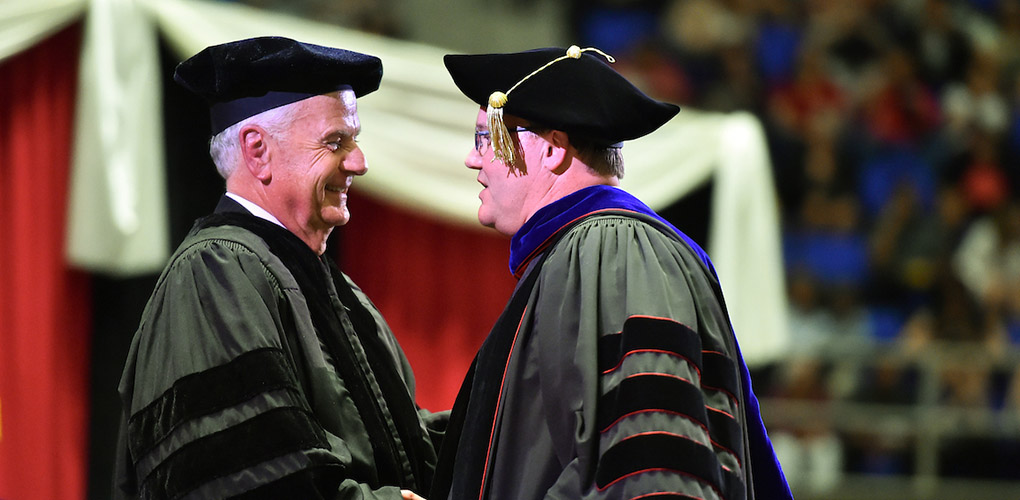 Dr. Kathi Light, UIW provost, was recognized for her 39 years as a student, teacher, and administrator at the University. And the 2019 Alumni of Distinction for Service in Mission was awarded to Jenny Carnes '99 BBA. Among her many accomplishments, Carnes was an All-American on the UIW women's basketball team, she is an inaugural member of the UIW Athletic Hall of Fame and remains an active leader in the area of collegiate and amateur athletics in San Antonio.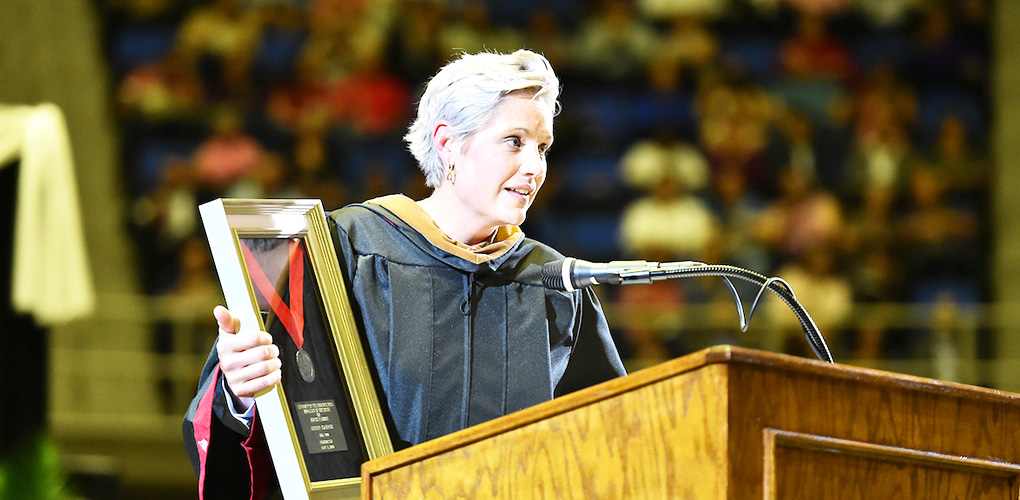 "Today, you are graduates of the University of the Incarnate Word," UIW President Thomas M. Evans said to the crowd. "Today you emerge transformed as the best versions of yourselves, full of promise and fully prepared in mind, body and spirit to be the kind of ethical leaders, healers, scientists and advocates that this world needs now more than ever. As you prepare to enter this next phase of your lives, remember that there may be no better application of your education and skills than using them in service of others. Be the response that the world needs."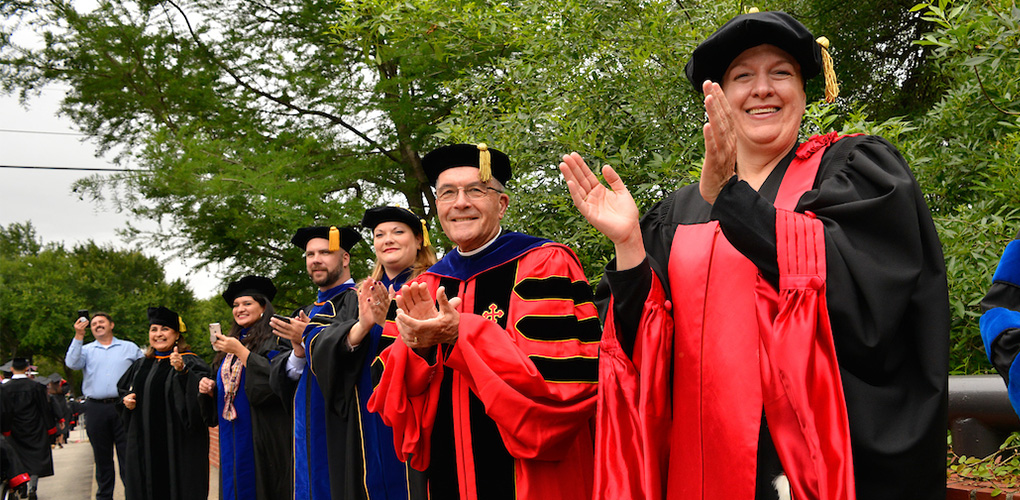 A Baccalaureate Mass was celebrated Friday, May 10 in the Alice P. McDermott Convocation Center on the UIW Broadway campus. Rain stayed away just long enough to allow the graduates to walk the length of the UIW campus a final time. They were led by the San Antonio Pipes and Drums who performed processional and recessional music for the Baccalaureate and Commencement.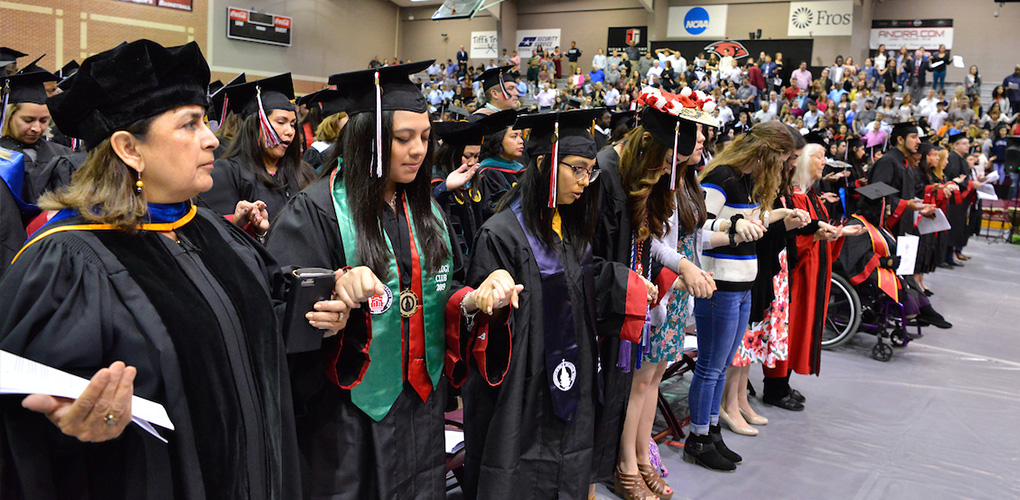 Watch the commencement highlight video below!
Dr. Mary Hoke Retirement Reception
Fourteen members of the UIW Community and three others on the Women's Global Connection Peru trip were hosted by Peruvian Incarnate Word Sisters Katty and Mirella at their convent in Lima this week. Trip leadership includes Anne Catherine Mora, WGC; Yesenia Caloca, Ettling Center; Monica Hernandez, Education Ph.D. Program; and Sister Martha Ann Kirk, Religious Studies. Follow the service projects and adventures on their blog!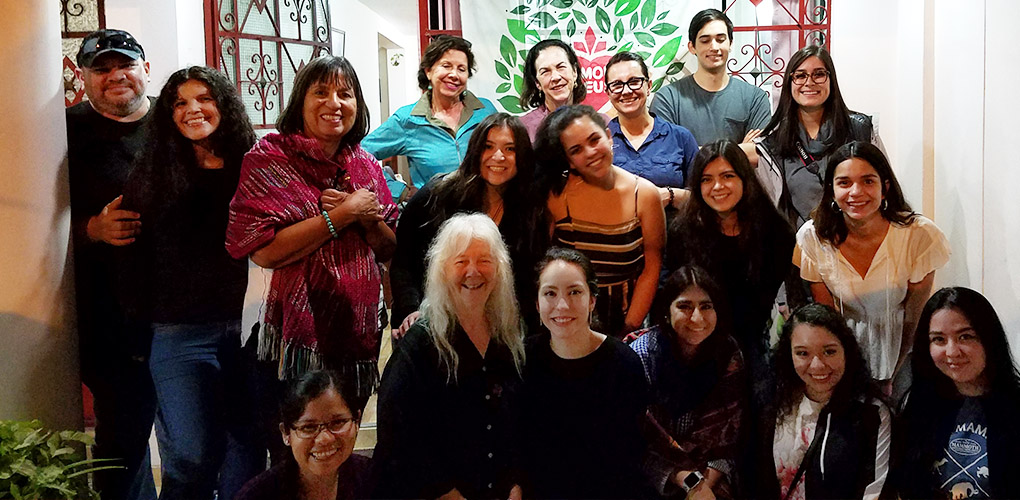 Department News
Year End Memo
Please view the document to see the year end memo regarding procedures for closing out FY 18-19.
The New UIW.edu is Live
We are pleased to announce that the new UIW.edu is now live. The new website features an updated look and feel and was rolled out over the week of Spring Break. The first phase of the roll out included the Health Professions schools sites followed by the main UIW.edu site. Over the course of the rest of the year, the remainder of the academic schools will be refreshed. Thanks to our partners at Elliance for their branding vision and to our internal team, who have worked to implement the vision of One Word on our websites.
If you have questions about where to find essential information, please read through the FAQs here.
In addition, a video tutorial offers tips and information about navigating the new site and where to find important links.
Our internal group will be working diligently to make sure that all pages are accurate, presentable and functioning with the new look and feel. Please feel free to email pr@uiwtx.edu with your feedback.
Athletic News



Miscellaneous
May Campus Dining Hours
Campus Dining Hours May 13 — May 31, 2019
Campus Dining (SEC) - Lunch Only:

11 a.m. — 1:15 p.m.

Coffee Shop (SEC)

Monday - Thursday, 8 a.m. - 5 p.m.
Friday, 8 a.m. - 1 p.m.

Hortencia's - Will be CLOSED
Finnegan's - Will be CLOSED
Luciano's - Will be CLOSED