The Word: UIW Community Newsletter - September 11, 2020
Spotlight

UIW and St. Edward's University Reach Health-Changing Agreement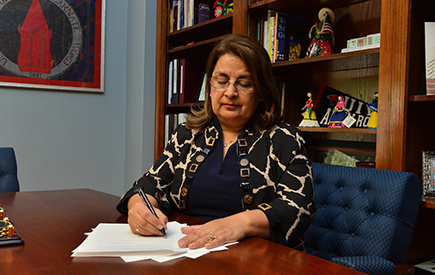 The University of the Incarnate Word (UIW) and St. Edward's University in Austin have entered into a series of memorandums of understanding that will eventually benefit the health and safety of residents throughout Central and South Texas. Under the agreements, UIW will offer guaranteed interview spots and seats in each cohort for qualified students from St. Edward's University in UIW's schools of Osteopathic Medicine, Pharmacy, Optometry and Physical Therapy.
"Healthcare is a founding cornerstone of the University of the Incarnate Word," says UIW Provost Dr. Barbara Aranda-Naranjo, "The Sisters of Charity of the Incarnate Word were called to action during a pandemic and serving the healthcare needs of our communities has been our calling ever since. With the current COVID-19 pandemic, health care workers are needed to serve in vulnerable population communities and this agreement between St. Edward's and UIW will ensure there will be health care providers to work with these populations."
"This formal partnership with the University of the Incarnate Word will give our Class of 2020 a direct pathway to UIW's rigorous graduate degree programs," said Andrew Prall, Provost of St. Edward's University. "Looking forward, we hope this is the start of a long collaboration between UIW and St. Edward's that will equip and prepare students to meet the state's growing healthcare demands."
Under the agreement, the UIW School of Osteopathic Medicine will guarantee up to 10 interview slots and 2 seats for qualified students from St. Edward's University. The Feik School of Pharmacy will guarantee interview slots for qualified students. The Rosenberg School of Optometry will guarantee up to 10 interview slots for qualified students. And the School of Physical Therapy will guarantee up to ten seats for qualified students.
"This partnership will not only enhance the pathways of St. Edwards students who want to become health care professionals but meet the need of increasing the health care workforce for Texas," says Naranjo. "St. Edward's continually produces quality students who have a clear understanding of mission. This agreement will pave the way for many of those students to fulfill their dreams of providing unparalleled healthcare service to their communities."
"It takes a village to holistically develop students," said Jason De La Rosa, director of Career and Professional Development at St. Edward's and chair of the health professions advisory committee. "When students utilize pre-health services at St. Edward's, the health professions programs at the University of the Incarnate Word are a natural place to continue that trajectory of a commitment to one's community, rooted in a mission of social justice."
Nationally, employment of healthcare occupations is projected to grow 14 percent from 2018 to 2028, much faster than the average for all occupations, adding about 1.9 million new jobs, according to recent data from the Bureau of Labor Statistics.
UIW, the largest Catholic university in Texas, is preparing to graduate it's first class from the School of Osteopathic Medicine in May 2021. The University has five health professions schools in all, including its historical Ila Faye Miller School of Nursing and Health Professions.
Academics
Dreeben Faculty Publish Works

Dr. Alfredo Ortiz Aragón, associate professor of Education, published Action Research 5th Edition with co-author Dr. Ernest T. Stringer from the Curtin University of Technology, Australia. Several UIW faculty and students in the Graduate Studies Program have been acknowledged in the book for significant contributions.
Dr. Sandra L. Guzman Foster, associate professor of Education, contributed "Chapter 6: A Shattered Window," in a new book, Experiences of Racialization in Predominantly White Institutions: Critical Reflections on Inclusion in U.S. Colleges and Schools of Education.
Social Justice in Action: Empowering Educators and Their Communities 

The UIW Teacher Network is proud to announce the 2020-2021 Professional Development Workshop Series titled Social Justice in Action: Empowering Educators and Their Communities. The series is grounded in Teaching Tolerance's Social Justice Standards of identity, diversity, justice, and action. Participants will learn strategies and techniques to facilitate critical conversations on race, equity, and social justice. 
This professional development series is designed for novice and experienced teachers at all levels and is open to the public. The first in the series, "Race and Identity through Pop Culture," will take place Saturday, Sept. 12. All workshops will be held from 10 a.m. - noon. 
The UIW Teacher Network was designed to provide high-quality support to graduates of the Teacher Education Program in their first three years of teaching. These early years are critical and studies show that most teachers leave the profession during their first five years. As part of that work, the network regularly offers opportunities for professional development through workshops, webinars and conferences. 
UIW Libraries Provide "Open Access"

UIW Libraries have jumped on the Open Access bandwagon in a big way. More than 100 peer-reviewed open access publications have been added to UIW's Primo Discovery System. These resources are created by academics and go through a peer review process like traditional academic publications. 
Learn more with Liaison Librarians 
COVID-19
Get Your Thermometers Ready: Cardinal Daily Health Check is Here!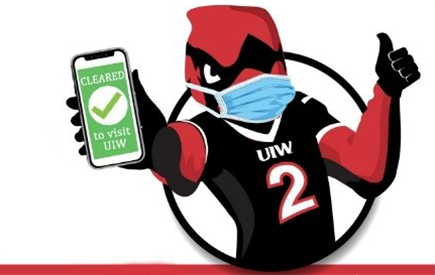 The Cardinal Daily Health Check, a web-based tool, must be completed by all employees, students, and guests before visiting any UIW location. After a successful daily health check, users will be emailed a ticket to be used to verify completion of the screening. Staffed checkpoints, supervisors, faculty members, athletic staff, and others may ask to see this ticket to help our community minimize COVID-19 transmission risks.
Community Updates: UIW Moves to Warning Indicators

At UIW's COVID-19 information site, you'll find the latest updates regarding UIW's response to COVID-19, safety rules, links to helpful forms and more. UIW has moved from its Continuity of Operations Phase Plan to a new warning indicator system. The warning indicators are now listed on the COVID-19 site. As always, any questions about UIW's response to COVID-19 may be submitted here.
New Case Tracking Site Launched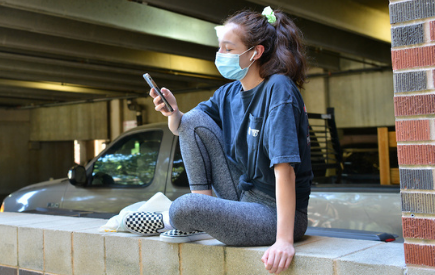 In an effort to keep the University community informed, UIW has launched a new COVID-19 case tracking site. The site currently provides information on positive COVID-19 cases on the Broadway campus, as well as information regarding UIW's new warning indicator system.
Mission & Ministry
9/11 Anniversary Prayer 
Holy God,

Creator of all people and all nations,

It is with sorrow and apprehension we remember the tragic events

That occurred on this day.

We lift to You in prayer all those who died
In the Twin Towers, at the Pentagon, and on United Airlines Flight 93
In Shankesville, Pennsylvania.

We entrust them to Your loving care.
Console their families, friends, and all who mourn this loss
In the hope that all who trust in You find peace and rest in Your Kingdom.

We pray for those who courageously responded to provide aid and comfort to the afflicted. May their painful memories of that day
Be healed and transformed into strength and positive resolution.

We also pray for ourselves as we seek Your strength and guidance.
We live in the aftermath of this tragedy and under the shadow of future acts of aggression;
We stand in need of Your assistance.

Enable us, Dear God, to put an end to fear:
By resolving to live lives that are based on respect for one another;
By resolving to abide in a peaceful manner
and never settle disagreements in our lives in a violent way;
By resolving not to fall into the trap of blaming entire ethnic groups, races, or religions
in response to acts of hostility;
By resolving that justice, not revenge, prevail in our world.

Let us resolve that in the face of hatred, we will show love;
That in times of despair, we will be voices of hope
And creators of new dreams;
That in times of darkness, we will be sources of light.

Let us resolve that we never regard forgiveness as weakness,
But rather as a source of strength in our lives and in our world.

And, let us honor the memory of nearly 3,000 individuals who died on September 11, 2001
By resolving, with Your help Almighty God,
To truly live this way so You may be glorified and Your love made known to others through us.

Amen.

- Bro. Darrell Burns, S.J.

 
Sunday Morning Prayer - September 13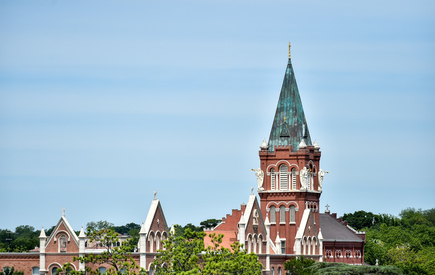 University Mission and Ministry invites you to attend our weekly Sunday Morning Prayer at 11 a.m. on September 13. The platform will open at 10:45 a.m. for an opportunity to greet one another. This week's service is based on the scriptures of the 24th Sunday of Ordinary Time. While we cannot gather in person to celebrate the Sunday Eucharist in Our Lady's Chapel or the Chapel of the Incarnate Word, we can gather virtually and unite our prayers of petition with our extended Incarnate Word family during this celebration of the Liturgy of the Word. The service will be held on Zoom. We hope you'll be able to join us this Sunday!
RSVP to receive a Zoom link to Sunday Morning Prayer
St. Isidore of Seville Virtual Ministries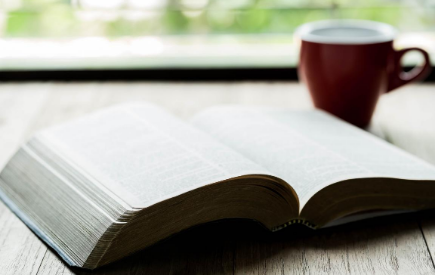 Inspired by the core values of our University – Faith, Innovation, Education, Service and Truth – and the strong desire to be together in some way, the St. Isidore of Seville Virtual Ministries was born. At its heart, the ministry will work to help the Incarnate Word family – students, faculty, staff, administration, Sisters of Charity of the Incarnate Word, alumni and friends of UIW – remain connected to one another and the campus, while building a more prayerfully aware community ready to offer its heart and hands in service to those most in need.
As the patron saint of the internet, St. Isidore will guide our efforts to remain connected in prayer. St. Isidore ministers are on a rotating schedule from week to week –they serve as readers and proclaimers of prayer, musicians, tech angels, greeters, virtual sacristans, virtual environment and art ministers, prayer leaders for devotionals (rosaries, the Chaplet of Divine Mercy, novenas, etc.) through any of the following ways:
Sunday Morning Prayer (11 a.m.): A weekly opportunity to gather virtually as an Incarnate Word family – to reflect on the scriptures of the day and pray for our global family, supported by music and visual art.
Sunday Night Live (8 p.m.): We invite individuals or groups (couples, families, roommates, house communities, etc.) to host a short contemplative prayer time virtually on Facebook Live, Instagram Live, or Zoom in collaboration with University Mission and Ministry. At the heart of this prayer opportunity is extended contemplative silence (20-30 minutes) and prayers of petition from participants.
Ps 98 ("Sing a New Song") Music Ministry: Though physical distancing due to the pandemic has made it difficult to gather together in a traditional way, new and returning members of the UIW family can still "sing a new song" in a virtual space. This music ministry will help facilitate the music of our Sunday Morning Prayer along with other opportunities throughout the semester, including a collaborative venture at the end of the semester with the UIW Music Department. Singers and instrumentalists (keyboard, guitar, percussion, winds and strings) are welcome. 
The plus side of virtual ministry is that one does not have to travel far. Students can receive service hours. Alumni can reconnect. Faculty and staff have some new options on campus to nourish their faith. Sisters of Charity of the Incarnate Word have another avenue to meet students, faculty and staff and vice versa. New friendships can be made!
For more information, please contact Lena Gokelman, director of Music Ministries or Carmen Aguiler, liturgy and music assistant) at uiwmusicministry@uiwtx.edu.
St. Isidore Ministries Registration Form
In the News 

San Antonio Express News: UIW educator Jim Waller checks debut album off his bucket list 

"Miles usually napped as the 21-piece big band loudly ran through its paces just a few feet away inside the recording studio at the University of the Incarnate Word.
The 11-month-old German Shepherd pup —named for jazz trumpeter Miles Davis — belongs to musician Jim Waller. And according to those in the room, he was never fazed by the brassy jazz, samba, bop, funk, blues and big band sounds destined for Waller's first album, 'Bucket List.'"
Community News
UIW Community Makes Big Give for #BigGive2020 

On Thursday, Sept. 10, UIW participated in the Big Give, San Antonio's largest day of giving. Because of our UIW community, more than $37,000 was raised to support UIW athletics, the Emergency Impact Fund and more. From everyone at the University of the Incarnate Word, thank you for your tremendous support and generosity. 
UIW Employees Prepare for 2020 Employee Campaign - Living the Legacy
The annual UIW Employee Campaign will officially kick off on Thursday, Sept. 17. Every year, UIW employees band together to raise funds to support UIW students. Hear from some of our Employee Campaign team captains!
Service
SWEET Ambassadors  

The Student Wellness Education Encouragement Team (SWEET) Ambassadors are student volunteers helping our UIW community get connected with on-campus services and resources, reminding them to follow safety guidelines, sharing information about the Cardinal Flight Plan, serving as a friendly face to students, faculty, staff and guests on campus, and more.
For information on how students can get involved, please contact the Ettling Center for Civic Leadership and Sustainability at ccl@uiwtx.edu. 
Cardinal Corner
H-E-B School of Business Student Orgs Begin Fall Meetings

The H-E-B School of Business and Administration is off to a fast start this fall as student-led organizations begin hosting meetings—through Zoom.
The Business Club has a full slate of meetings lined up for the fall with guest speakers from companies like H-E-B and Target, as well as University offices like Career Services. The club is open to all students at UIW. Follow the Business Club on Instagram (@businessclub_uiw) and Twitter (@businessclubuiw) to learn more. 
MARK – short for Marketing, Advertising, Research and Knowledge – was established by students with a passion for marketing thought and practice. The club hosted its first virtual meeting of the semester of Thursday, Sept. 10. Follow MARK on Instagram (@uiw_mark) to learn more.
Visit The H-E-B School of Business and Administration Student Organizations site to learn more about student-led organizations at the H-E-B School of Business and Administration.
Startup Challenge Deadline - TODAY  

The Startup Challenge at the H-E-B School of Business and Administration invests in the entrepreneurial aspirations of students at the University of the Incarnate Word.
The 13-week competition, held each fall semester, allows students to develop a business model from idea to actualization. The winning team is awarded $10,000 in seed money through the generous sponsorship of HOLT Ventures.
Students may register through the end of today, Friday, Sept. 11.
Alumni and Parent Relations
TPR: UIW Music Alumni Catches Attention of New York Times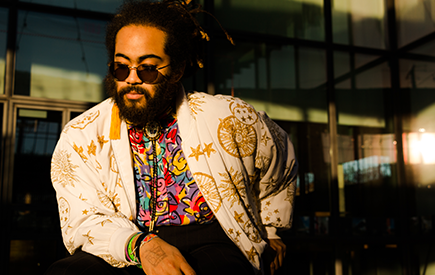 Darian Thomas (left, photo by Bria Woods), a former UIW Music student, was recently interviewed by Texas Public Radio (TPR) after it was discovered that his work was featured in the New York Times article, "5 Minutes That Will Make You Love the Violin." Thomas was the recipient of UIW's 2016 Outstanding Music Major Award and has been living and working in New York as a professional musician since graduating. 
ECMC Solutions

The University of the Incarnate Word has hired ECMC Solutions, a non-profit organization to help you navigate your federal student loans! With a mission of student success, ECMC Solutions provides FREE one-on-one counseling:  
Discuss options for manageable repayment  
Learn important facts about forbearance and deferment  
Access your balance and know your servicer  
Discover best practices to manage your loans  
Guidance if you fall behind on payments or are nearing default  
Financial literacy resources  
ECMC Solutions counselors will always introduce themselves by name and let you know they are calling on our behalf. Solutions counselors call only from U.S. area codes such as (651) and (612). ECMC counselors will ask you to confirm your identity to ensure we are speaking with you before sharing any information.  
UIW provides ECMC Solutions services to you free of charge. 
Athletics 

UIW men's and women's golf to call Briggs Ranch Golf Club Home

The University of the Incarnate Word Athletics Department and Briggs Ranch Golf Club have entered a partnership that provides the UIW men's and women's golf programs with a new home for the next 17 months, announced UIW Athletics on Thursday.   
"It was our desire to continue to provide our student-athletes with a first-class golf course to call home, so I'm excited about our partnership with Briggs Ranch Golf Club," said UIW Athletic Director Richard Duran. "Briggs Ranch, with its exceptional facilities, nationally ranked golf course, and a standing as part of the Dormie Network, will help us provide an incredible experience for our student-athletes, supporters and alumni. Both of our golf programs took positive steps forward last season, and securing a home course with the caliber of Briggs Ranch is another significant step in the right direction."   
The men's and women's golf programs will have access to the 18-hole Tom Fazio golf course at Briggs Ranch, which is the No. 16-ranked golf course in Texas. Additionally, the Cardinals will have designated spots at the driving range as well as access to the chipping green and putting green.  
"Briggs Ranch Golf Club and the Dormie Network are extremely excited to announce the partnership with UIW and the UIW men's and women's golf teams," said Derrick Dixon, general manager of Briggs Ranch. "Briggs Ranch will offer the student-athletes a superb opportunity to continue to improve their games and prepare for competition. The facilities at Briggs Ranch are something the students can be proud to call home. In addition, we look forward to creating unmatched experiences with alumni, donors, and VIPs of UIW. It was fantastic working with the UIW representatives to get the partnership to the finish line, and we are excited to get to work."  
Briggs Ranch Golf Club will be featured on the UIW Athletics website and will receive signage at Gayle and Tom Benson Stadium, Daniel Sullivan Field, sponsored by H-E-B, and H-E-B Field. Briggs Ranch will also be a sponsor of in-game promotions at select UIW home events.  
Women's golf competed in eight tournaments during the 2019-20 season prior to the year being cut short due to the COVID-19 pandemic. Through those eight competitions, the Cardinals had five top-10 finishes, including four in the top five. In addition to the accomplishments on the course, UIW achieved a 3.81 semester GPA and a 3.57 cumulative GPA in the spring. 
The men's golf program competed in seven tournaments during the shortened 2019-20 season, collecting six top-10 finishes and two top-5 finishes. The Cardinals finished the spring strong in the classroom as well, collecting a 3.70 semester GPA and a 3.54 cumulative GPA. 
Ranked among the state's best, Briggs Ranch features zoysia tee boxes, fairways, and roughs and bent grass putting surface. The club offers a full-service clubhouse, including locker rooms, a golf shop, restaurant and six on-site casitas with 24 master suites. Planned for future construction is a full-service, state-of-the-art practice facility featuring a club fitting area, hitting bays, and golf's leading technology. 
For the most up-to-date information on UIW Athletics, visit uiwcardinals.com, follow the Cardinals on Twitter @UIWAthletics and like UIW Athletics on Facebook at UIW Athletics. Follow the men's golf and women's golf teams on Twitter @UIWMensGolf and @uiwwomen'sgolf. 
What the UIW golf programs are saying… 
UIW women's golf Head Coach Allison Howarth 
"Our staff and players are thrilled about the partnership with Dormie Network and Briggs Ranch. Since Dormie Network took over Briggs Ranch a couple years ago, they have really transformed the golf course and have given it the care and attention it deserves. We are very grateful to the Briggs Ranch and UIW staff that played a role in making this happen! It's pretty sweet when your playground is a Tom Fazio-designed golf course, has zeon zoysi fairways, bentgrass greens and a top-notch practice facility. This place checks all the boxes, and we are extremely appreciative that our student-athletes will get to experience a little piece of paradise during their time at UIW." 
UIW men's golf Head Coach Remy Huston 
"I am so grateful for our administration and Briggs Ranch/Dormie Network working through this for our players. This facility is going to provide all the opportunities our players need to improve and grow in their game. Dormie Network takes pride in providing the 5-star experience. They are continuing to create avenues to do so, and we want to get on board to add value where we can. I am so excited for what this relationship will become, and I know our guys will be prepared to build this as well."