Swim Instructors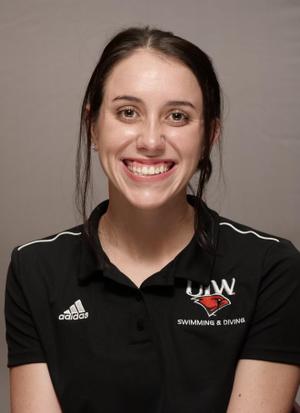 Gracie Redding
Gracie Redding joined UIW Sports and Wellness department as the Natatorium Coordinator, aerobic swim instructor and triathlon swim coach, all while working on her Masters of Science in Professional Leadership and Organization with a focus in Human Resources and Consulting. Previously she was as an assistant coach for the UIW Swimming and Diving team.
Outside of coaching for the Cardinals, she also serves as a swim instructor for Streamline Aquatics LLC in San Antonio.
Prior to UIW, Redding was a club swim coach with Gulf Coast Swim Team (GCST).
Redding swam for Florida Gulf Coast University (FGCU) from 2016-2019, she swam at Florida State for her freshman season (2015-16). At FGCU she racked up multiple accolade including Coastal Collegiate Sports Association (CCSA) Swimmer of the year (senior), CSCAA Honorable Mention Scholar All-American (senior), was a two-time CCSA Swimmer of the Week (senior), was a two-time Most Outstanding Female Swimmer of the Meet (junior and senior), earned CSCAA Scholar All-American twice (junior), earned CSCAA All-American (sophomore) after finishing 15t in the country n the 200 free relay at the 2017 NCAA Swimming Championships, and was named CCSA All-Conference (sophomore).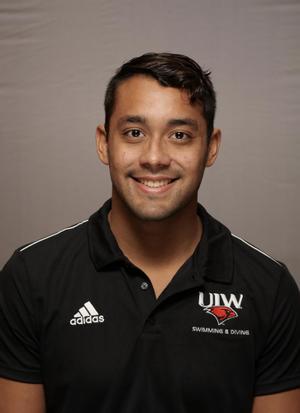 Leo Sanchez
Leo Sanchez joined the UIW Sports and Wellness department as the Natatorium Swim Lesson Coordinator while working on his Masters degree. Leo was a UIW Swimming athlete competing in backstroke and individual medley.