DSX Access Request
Building Access/Termination Request Form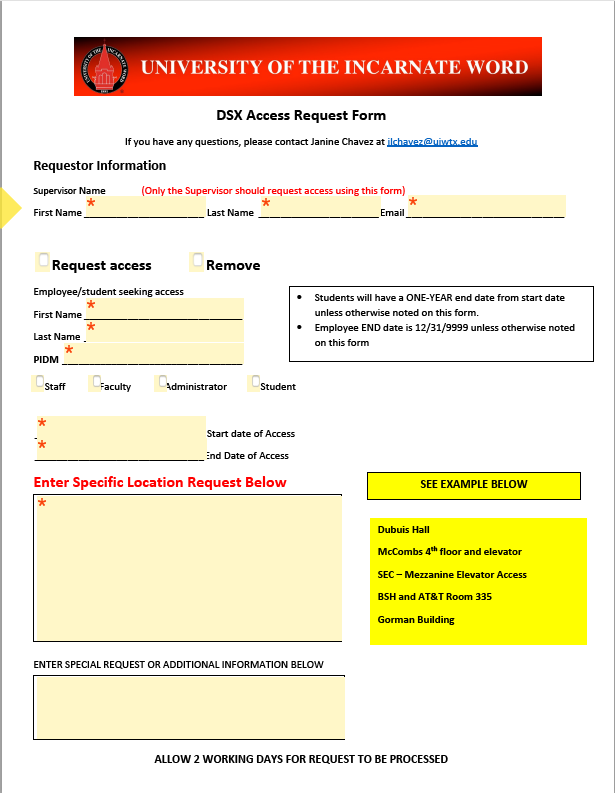 Building access control is maintained by the Office of Campus Engagement and the Office of Environmental Health, Safety and Risk Management.
Campus Engagement uses the DSX Access System, Inc. The DSX system allows access to buildings using your UIW-issued Cardinal ID card. Security access is maintained at selected entrances, exterior, interior doors and elevator; this includes the residence halls.
Request for access to ANY building, can only be requested by the Dean or designee of the particular building for faculty, staff and students. Early termination of access privileges should be reported immediately by filling out the building access form and requesting termination of privileges.
Access is given to students at the request of the Dean for one school year or unless otherwise noted. Faculty and Staff will be given access to the requested building for the duration of their employment or unless otherwise noted.
All requests must be submitted using the Building Access/Termination request form
Any questions can be emailed to buildingaccess@uiwtx.edu