Behavioral Health Services Staff
Behavioral Health Services Staff
Broadway Campus Staff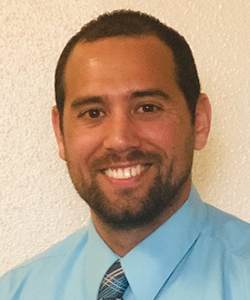 Dr. Kevin Milligan, LPC-S
Director of Behavioral Health
Dr. Kevin Milligan is a Licensed Professional Counselor - Supervisor in the state of Texas. Dr. Milligan graduated with his Ph.D. in Counselor Education and Supervision from the University of Texas at San Antonio. Dr. Milligan is certified in Cognitive Processing Therapy and Cognitive Behavioral Therapy. He specializes in working with survivors of trauma, clients with PTSD, depression, anxiety, grief and loss, and crisis interventions. He also serves as an adjunct professor in graduate level counseling programs and has supervised graduate level practicum and internship students. His research interests include religion and spirituality in mental health and grief and loss. Dr. Milligan is married with three children, and enjoys spending his free time with his family, going to the gym, and being involved in sports.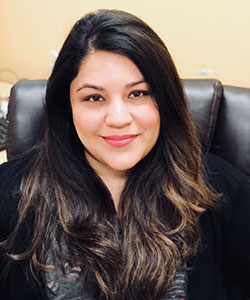 Debbie Garcia, M.A., LPC
Senior Clinical Counselor
Debbie Garcia is a bilingual Licensed Professional Counselor in the state of Texas. Debbie attained a Master of Arts degree (M.A.) in Clinical Mental Health Counseling from Texas A&M University-San Antonio. Her therapeutic experience includes working with children, military families, individuals with eating disorders, and university students. Debbie specializes in Sand Tray Therapy which allows a person (children and/or adults) to creatively construct a miniature world allowing reflections of an individual's inner thoughts, struggles, and concerns. She also has experience in suicide prevention, family violence, crisis and trauma. Debbie works collaboratively with individuals to assist in healing through life's journeys.
"I can do things you cannot, you can do things I cannot; together we can do great things." −Mother Teresa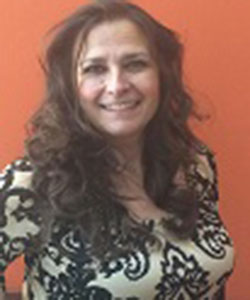 Laurel Cook, MA, LPC
Clinical Counselor
Laurel is currently a Doctoral Candidate pursuing her Ph.D. in Counselor Education and Supervision from the University of Texas at San Antonio. Laurel has a background with child welfare and social service leadership. Laurel provides a full range of counseling and support services. Services focus on expanding and deepening personal skills needed to help cope with the challenges of life that can impede healthy living styles and relationships. She has been providing Neurofeedback and biofeedback to clients for over five years. Laurel is also certified as a Basic Level Eye Movement Desensitization and Reprocessing (EMDR) clinician.
Laurel has spent over 25 years working with persons who have experienced various levels of trauma. Populations include children in Child Protective Services custody, victims of domestic violence, and addiction. Laurel collaborated with a couple of local lawyers to petition Dallas County Family Court Judges to change laws regarding the protection and rights of families impacted by domestic violence. In 2001, Laurel started the first restorative justice program in the Dallas Metroplex area and provided a comprehensive skills training program for perpetrators with Class C Misdemeanors. Skills training included the following: communication/social/conflict resolution skills, stress management skills, and anger management skills.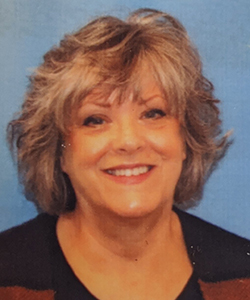 Laura Clement, MA, LPC
Clinical Counselor
Life's challenges and transitions are opportunities for growth, and I enjoy helping students develop their resiliency and improve their everyday life. I work collaboratively with students to explore obstacles that interfere with developing a greater sense of well-being and compassion. I believe approaching distress with compassion, psychological flexibility, and acceptance cultivates a more fulfilling life. I am passionate about working with those who have experienced abuse, and helping students find their voice and strength.
Counseling interests include anxiety, stress reduction, depression, bipolar disorder, trauma/PTSD, life transitions, and relationship concerns. I integrate techniques from acceptance commitment therapy, dialectical behavior therapy, cognitive behavioral therapy, somatic expression, and EMDR, while offering skills to develop resiliency, mindfulness, and confidence. I also provide counseling services at the UIW health profession schools.
My counseling experience includes university settings, psychiatric hospital IOP/PHP, and community health.
I'm new to San Antonio and enjoy its urban and outdoor adventures. I'm curious by nature and love taking road trips. Volunteering is another of my passions.
"Working collaboratively with students is the best way to address their individual needs and co-create a counseling space that is safe, empowering, and healing."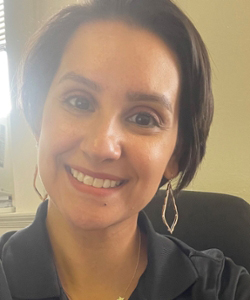 Melissa H. Mejia, MA, LPC
Clinical Counselor
Melissa Mejia is a Licensed Professional Counselor in the state of Texas. Melissa holds as Master of Arts in Guidance and Counseling from Texas A&M University- San Antonio.
She integrates Dialectical Behavioral Therapy, Cognitive Behavioral Therapy, Person-Centered Therapy and Motivational Interviewing approaches to her clinical work. She has been treating adolescents, young adults, and families for over 10 years. Melissa has experience working with trauma, family violence, anxiety, depression, mindfulness, behavioral management and crisis interventions. She is dedicated in fostering a safe and welcoming environment through a multicultural lens.
In her free time, she enjoys traveling and making new memories with her family.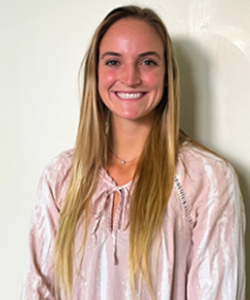 Addison Allen
Clinical Counselor Associate
Midwest native and Arizona-resident at heart, Addy is intentional about creating a space where clients can dive into therapeutic goals and build a therapeutic relationship that allows for authenticity, raw expression, and self-healing. At her core, she believes people have a strong capacity to learn, grow, connect, and thrive. Her approach to therapy is grounded primarily in ACT (Acceptance and Commitment Therapy), and she also incorporates tools from motivational interviewing, mindfulness meditation practice, and body-centered trauma-informed care. Over the course of the last two years, Addy has worked primarily in inpatient rehabilitation with individuals on their journey in substance abuse and severe mental illness recovery.
Addy received her bachelor's degree in Psychology/Pre-Physical Therapy from Taylor University. She is currently completing her master's degree in Clinical Mental Health Counseling from Northern Arizona University. She is also an enthusiastic, certified yoga practitioner; therefore, holistic well-being and the mind-body connection are emphasized within her therapeutic approach. Addy is married with an active pup, and enjoys practicing yoga, running, hiking, camping, and skiing in her free time.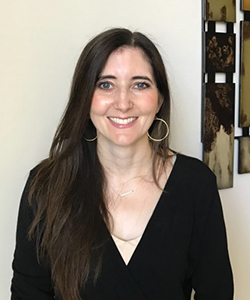 Whitney Rich
Master Level Intern
I am a Clinical Mental Health Intern with University of Texas at San Antonio. Educationally, my background is in English, but professionally my experience is as a legal assistant and working in internal auditing for IT systems. I have been a licensed foster parent and particularly enjoy the adolescent stage of life.
I was born and raised in east Texas, so I have a lifelong familiarity and healthy trepidation of snakes and hurricanes. However, my Texan heart beats for HEB and Whataburger. I enjoy music, a good book, and the ocean. What drew me to counseling is a deep belief and hope that human beings can heal.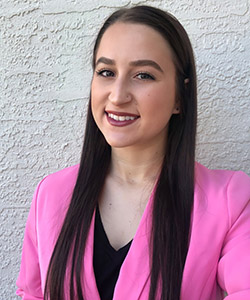 Abigail Haston
Master Level Intern
Hello! My name is Abigail Haston. I am currently in my last year in the Clinical Mental Health Counseling program at the University of Texas at San Antonio (UTSA). I finished my undergraduate degrees at UTSA, while also being a collegiate softball player. This grew my passion for helping others and inspired me to work in mental health, especially with athletes and college students. Being a former collegiate athlete, I understand the time and dedication it takes to balance everyday life with life as a student-athlete.
A few approaches I like to use are Cognitive Behavioral Therapy, Solution-Focused Brief Therapy, and Person-Centered Therapy. In each session, I will bring an open mind and supportive environment. My goal is to help clients better understand themselves in utilizing and building their personal strengths. In my spare time, I enjoy spending time with my family, cats, and cooking. I am also a part of the UTSA rugby team and a huge Harry Potter fan!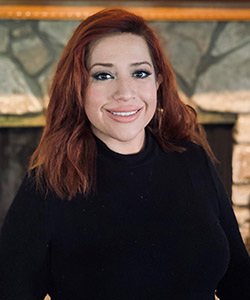 Leah De la Torre
Master Level Intern
Leah De la Torre completed her bachelor's degree in Psychology at the University of the Incarnate Word. She is excited to be back on campus providing service and support to those within the UIW community. She is currently completing her final year in the Clinical Mental Health Counseling program at St. Mary's University in San Antonio, Texas.
Leah takes a holistic approach in her counseling sessions and strives to provide a comfortable, non-judgmental environment that encompasses positive regard and empathetic understanding of the individual. Each session is individualized to meet the client's needs in order to help the client reach their full potential. Although she is open to different types of counseling modalities, her counseling interests include strength-based therapy, Person Centered therapy, and Solution Focused Brief therapy. She takes a positive approach towards identifying an individual's internal strengths, skills, and coping abilities to help reach the goals each client sets for themselves.
She has worked in early childhood education for 15 years and currently works with undocumented immigrant minors who have recently arrived in the United States. She has experience in individual therapy, couples counseling, sand tray, and play therapy.
"Wherever there is a human in need, there is an opportunity for kindness and to make a difference."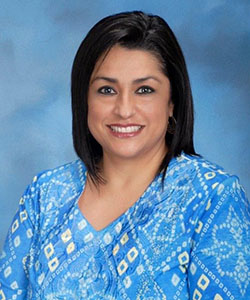 Irene G. Rodriguez
Administrator Assistant
Hello, my name is Irene G. Rodriguez. I am excited to be joining the UIW-Behavioral Health Services Office. This will allow me to help others as needed. I currently bring to the office 35 plus years of Customer Service and passion to helping others with their everyday issues. On a personal note, I am married to a great husband and have furry babies (Cats). We enjoy spending time at home on weekends, movies and traveling.
School of Osteopathic Medicine Campus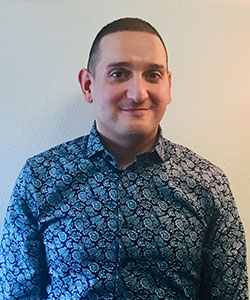 Alex Portillo, MS, LPC-S
Behavioral Health Manager
Alexander Portillo is a Licensed Professional Counselor and Supervisor (LPC-S) and has been practicing counseling for over 10 years. He is a graduate of Our Lady of the Lake University and received his master's degree in Family and Marriage therapy. He enjoys working with children, adolescents, adults, families and couples. He utilizes various approaches in counseling, including Cognitive Behavior Therapy, Person-Centered Therapy and Solution-Focused Brief Therapy. He specializes in marriage/couples' therapy, military/veteran issues, health related issues, substance abuse, depression, anxiety, trauma/PTSD, behavioral problems, school related problems, domestic violence, client's with disabilities, ADHD, parenting solutions and grief/loss. Mr. Portillo is based out of our School of Osteopathic Medicine campus seeing medical students. 
"I'm passionate about helping others and I believe that everyone has their own unique strengths to solve their problems. I hope to be a part of your journey to make new changes that will improve your life!"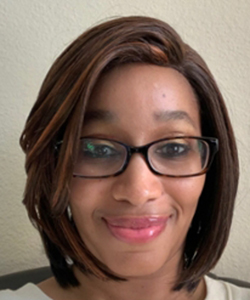 Dr. Esda Beverly, LPC-S
Clinical Counselor
Greetings!
My name is Dr. Esda Beverly. I am so excited to be a new member of the counseling team here at UIW. I have over 10 years of experience counseling individuals, families, children and adults in a wide variety of settings. I also have experience teaching at the undergraduate and graduate level which I feel offers a unique understanding of student needs that I hope to utilize in my new position. Personally, I am married to a wonderful man and we have a beautiful 2-year-old son called Sebastian who keeps us very busy. We love movies, dining, reading and traveling. I am thankful for this wonderful opportunity and thrilled to be a member of the Cardinal family!