Behavioral Health Services Staff
Behavioral Health Services Staff
Behavioral Health Staff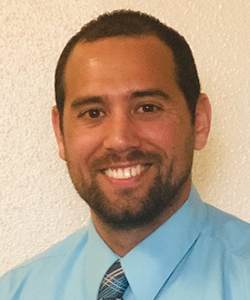 Dr. Kevin Milligan, LPC-S
Director of Behavioral Health
Dr. Kevin Milligan is a Licensed Professional Counselor - Supervisor in the state of Texas. Dr. Milligan graduated with his Ph.D. in Counselor Education and Supervision from the University of Texas at San Antonio. Dr. Milligan is certified in Cognitive Processing Therapy and Cognitive Behavioral Therapy. He specializes in working with survivors of trauma, clients with PTSD, depression, anxiety, grief and loss, and crisis interventions. He also serves as an adjunct professor in graduate-level counseling programs and has supervised graduate-level practicum and internship students. His research interests include religion and spirituality in mental health and grief and loss. Dr. Milligan is married with three children and enjoys spending his free time with his family, going to the gym, and being involved in sports.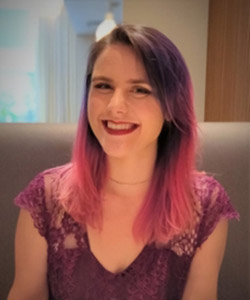 Ariel Falkon, MA, LPC
Clinical Counselor
Hey, I'm Ariel! I'm a Licensed Professional Counselor with a Master in Clinical Mental Health Counseling from Sam Houston State University and a Bachelors's in Sociology from Texas A&M. I've been working in university counseling since 2019, and I love helping students heal, overcome obstacles, and build a life that brings them joy, pride, and purpose.
I'm certified in Cognitive Processing Therapy for PTSD, and I also love to use mindfulness practices, relationship dynamics, and existential questions to help my clients connect to their truest self. I live with my fiancé, our loveable devil cat and perfect angel dog. I'm crazy about roller skating and have played roller derby with several teams across Texas – currently Alamo City Rollergirls. I also love to play board games and video games, especially with friends.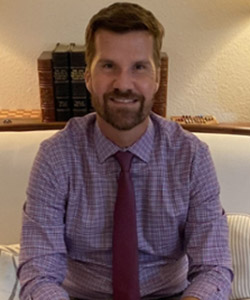 Richard Boyd, MS, LPC, NCC
Clinical Counselor
Richard graduated from the University of Texas at San Antonio with a Master of Science degree in Clinical Mental Health Counseling and a graduate certificate in Integrative Behavioral Health. He is a Licensed Professional Counselor in the state of TX. Richard specializes in trauma counseling and has been trained in Prolonged Exposure Therapy (PE) and has a certification in Cognitive Processing Therapy (CPT).
Richard has been in the field of counseling for over 17 years, 12 of which he spent serving as an active-duty Air Force Chaplain. He has worked extensively with veterans and their families from all branches of the military, specifically helping those with anxiety disorders, depression, PTSD, and personality disorders. Additionally, Richard has a Master of Divinity from Westminster Theological Seminary in Philadelphia, PA. One of Richard's strengths is the ability to integrate the spiritual pillar of wellness in mental health counseling. Richard is an integrative Counselor which means he uses a number of counseling theories, including Cognitive Behavior Therapy (CBT), Solution Focused Brief Therapy (SFBT), and Dynamic Relations Counseling (DRC).
He is married with three children and loves to spend time with his family, traveling, taking his dog for walks, and going for long runs.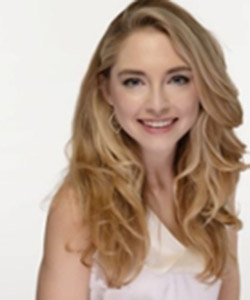 Taylor Michaels, MA, LPC
Clinical Counselor
Taylor Michaels is a Licensed Professional Counselor that received her Master of Arts in Clinical Mental Health Counseling from the University of Texas at Tyler. She is a 200-HR Registered Yoga Instructor who has taught yoga and mindfulness classes for over five years. Her experiences have enabled her to use an integrative somatic approach to help clients overcome challenges and find healthy ways to cope with stress.
In counseling, she incorporates mindfulness to foster awareness, acceptance, and compassion. She is trained in EMDR, which activates the adaptive network in the brain to expedite healing from distressing life experiences. She integrates techniques from cognitive behavioral therapy, dialectical behavioral therapy, and acceptance and commitment therapy. She has experience working with adolescents and adults at the university student counseling center, outpatient eating disorder treatment center, and private practice. She is passionate about helping clients struggling with anxiety, depression, OCD, self-worth, relationship issues, grief, personality and eating disorders.
She believes the counseling room is a secure space for clients to feel heard so that they may discover the power of their own voices. She enjoys walking alongside clients in their journey of self-discovery toward a life full of health, passion, and purpose.
Taylor is married and enjoys hiking, practicing yoga, working out, playing tennis, cooking, and reading in her free time.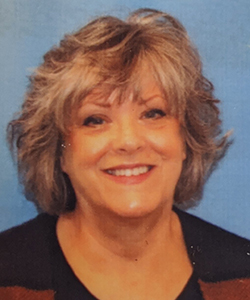 Laurel Clement, MA, LPC
Clinical Counselor
Life's challenges and transitions are opportunities for growth, and I enjoy helping students develop their resiliency and improve their everyday life. I work collaboratively with students to explore obstacles that interfere with developing a greater sense of well-being and compassion. I believe approaching distress with compassion, psychological flexibility, and acceptance cultivates a more fulfilling life. I am passionate about working with those who have experienced abuse and helping students find their voice and strength.
Counseling interests include anxiety, stress reduction, depression, bipolar disorder, trauma/PTSD, life transitions, and relationship concerns. I integrate techniques from acceptance commitment therapy, dialectical behavior therapy, cognitive behavioral therapy, somatic expression, and EMDR while offering skills to develop resiliency, mindfulness, and confidence. I also provide counseling services at the UIW health professional schools.
My counseling experience includes university settings, psychiatric hospital IOP/PHP, and community health.
I'm new to San Antonio and enjoy its urban and outdoor adventures. I'm curious by nature and love taking road trips. Volunteering is another of my passions.
"Working collaboratively with students is the best way to address their individual needs and co-create a counseling space that is safe, empowering, and healing."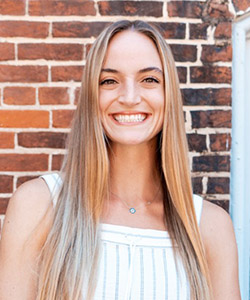 Addison Allen, LPC-Associate
Clinical Counselor Associate
Midwest native and Arizona-resident at heart, Addy is intentional about creating a space where clients can dive into therapeutic goals and build a therapeutic alliance that allows for authenticity, raw expression, and self-healing. At her core, she believes people have a strong capacity to grow, connect, learn, and thrive. Her approach to therapy is grounded primarily in the Polyvagal Theory and ACT (Acceptance and Commitment Therapy), and she also incorporates tools from emotion-focused therapy, mindfulness meditation practice, and body-centered trauma-informed care. Addy is also a trained EMDR (Eye Movement Desensitization and Reprocessing) therapist, and a certified yoga practitioner and sound and vibrational healer.  Therefore, holistic well-being and the mind-body connection are emphasized within her therapeutic approach. 
After graduating from Taylor University with a bachelor's degree in Psychology/Pre-Physical Therapy, Addy graduated from Northern Arizona University with her master's degree in Clinical Mental Health Counseling. Before joining the UIW Behavioral Health team, Addy worked primarily in inpatient rehabilitation with individuals on their journey in substance abuse and severe mental illness recovery.  Addy is married with an active pup and enjoys practicing yoga, running, hiking, camping, reading, and traveling in her free time.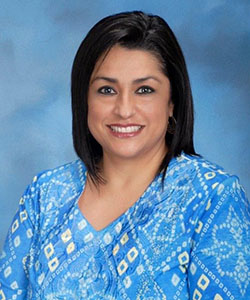 Irene G. Rodriguez
Administrative Assistant
Hello, my name is Irene G. Rodriguez. I am excited to be joining the UIW Behavioral Health Services Office. This will allow me to help others as needed. I currently bring 35-plus years of Customer Service to the office and a passion for helping others with their everyday issues. On a personal note, I am married to a great husband and have furry babies (cats). We enjoy spending time at home on weekends, watching movies, and traveling.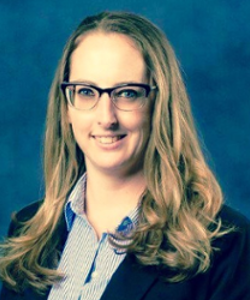 Amy Hermes
Master Level Intern
Hello, I am Amy Hermes. I am in the final year of my graduate degree in Clinical Mental Health Counseling from the University of A&M San Antonio. I received my undergraduate degree from the University of San Antonio in business which led me to a career in management for some Fortune 500 companies. There, I found my passion for helping others through development, teaching skills, and sharing resources, which led me to pursue my master's degree in the mental health field.
College can sometimes be a challenging time, as we are often balancing new experiences, expectations, work, school, friends, and relationships while trying to figure out who we are and want to become. I am eager to learn about your experiences and work together to help you achieve your goals.
I utilize solution-focused therapy and narrative therapy to help clients gain an awareness of themselves and identify strengths they can focus on to align with their determined goals.
I spend my free time training for my first marathon, attempting to train two basset hound puppies, and spending time with family and friends.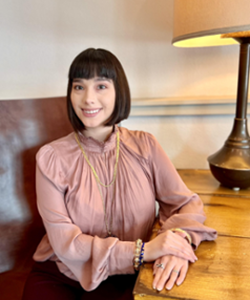 Sarah Ortega
Master Level Intern
Hello! My name is Sarah Ortega, a San Antonio native, born and raised, first-generation college graduate. I received a Bachelor of Arts in Psychology with a Pre-Counseling Concentration from Our Lady of the Lake University. Currently working to complete my Master of Arts (M.A.) in Clinical Mental Health Counseling at Texas A&M University—San Antonio, TX.
My approaches include Solution-Focused Brief Therapy, Person-Centered Therapy, as well as utilizing motivational interviewing. My approach to the therapeutic relationship is client-focused; we can work collaboratively to find what fits best. I'm a forward-thinking professional with compassion and patience to work with you during difficult times or distress. I'm an empathetic individual willing to provide a safe space for college students and young adults to heal, grow, and flourish in their personal and academic lives.
Furthermore, being Hispanic and growing up in a multicultural home has expanded my personal experiences, knowledge, and perspective in multiculturalism. This has helped me gain awareness in my counseling courses, everyday life, graduate training, and as a student counselor. I have a desire and passion for aiding first-generation and underrepresented student populations.
My hobbies include hiking, traveling, playing video games, walking my pit bull, and writing poetry in my free time.
I am proud to have been part of the TRiO Program and have worked with people from diverse ethnic, religious, socioeconomic, and professional backgrounds. If you are looking for a place to feel supported during your college journey in a non-judgmental and accepting way, then you are in the right place. My passion is to help clients foster and use their personal strengths to gain insight, build resilience, and work toward self-fulfillment.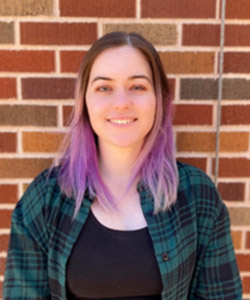 Bailee Soares
Master Level Intern
Hello, I am Bailee Soares. I am in my final years of my graduate degree in Mental Health Counseling at Texas A&M University- San Antonio. I received my undergraduate degree in Psychology from the University of California, Fresno. Which is where I found my passion for helping people through counseling. I was born and raised in Fresno California and am a first generation college student.
My approach to counseling is called Solution-Focused Therapy which helps clients identify their strengths to allow them to reach their goals in a shorter amount of time. My population of interest include individuals and couples.
In my free time I like to spend time reading, outting puzzles and Legos together, hiking, or exercising at the gym.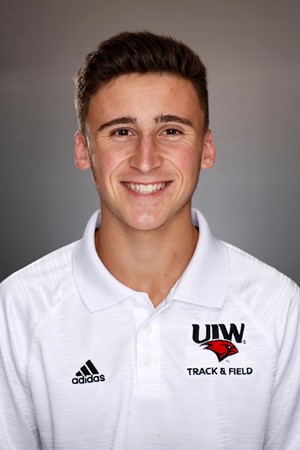 Spencer Herbstritt
Master Level Intern
Hello, my name is Spencer Herbstritt. I am currently pursuing my master's degree in Clinical Mental Health Counseling from the University of Texas at San Antonio. I received my bachelor's degree in psychology & sociology from the University of the Incarnate Word (UIW). While at UIW, I was a student athlete running Cross Country and Track. I am originally from Long Island, New York. My father was in the military; therefore, I moved around many times and have lived in several different states and countries.
My approach to counseling is Client Centered, as well as Cognitive Behavioral Therapy (CBT). I focus on the client's present circumstances and assist them in identifying his/her own strengths and skills to work through those difficulties. I also utilize techniques to identify and change unhelpful ways of thinking and thought patterns. My population interest includes athletes, military, and young adults. 
During my free time I enjoy running, listening to music, and playing video games.
Adriana Mendez
Master Level Intern
My name is Adriana Mendez. I am currently a Clinical Mental Health Counseling Masters student at UTSA, and a counseling intern here at UIW. I have a BA in Fashion Management from UIW, an MFA in Illustration from SCAD, and a BA in Psychology from UTSA.
My interests as a therapist lie in working with personality disorders, mood disorders, and psychotic disorders. My approach thus far has been eclectic which incorporates Person-Centered, Strengths-Based, Mindfulness, and Solution-Focused approaches to therapy. You and I will work together to find the best path forward. I strive to help you feel heard and comfortable in session by meeting you where you are.
In my free time I love to travel with my boyfriend, camp, practice yoga, hike, and draw. I have a little black Italian Greyhuahua named Remi.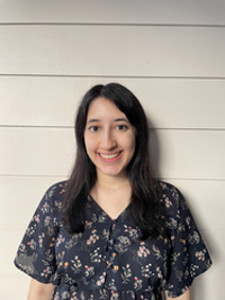 Larissa Rodriguez
Master Level Intern
Hello! My name is Larissa Rodriguez. I am starting my last year of my graduate degree in Clinical Mental Health Counseling from Texas A&M University – San Antonio. I recently graduated from Texas A&M – International University with my bachelor's degree in communication disorders. During my undergrad, I realized how impactful counseling can be in a university setting. I wanted to be a part of helping college students flourish both personally and professionally.
My approach to counseling is Person-Centered therapy and Solution-Focused therapy. These approaches allow the client's strengths and capabilities to be the driving force to achieve their goals in therapy. As college students, it's important to prioritize your self-care and mental health during difficult times. I adopt different techniques to encourage mindfulness, change negative thinking patterns, and promote self-care. I am an empathetic individual that fosters a safe space for self-expression and allows the therapy session to be client driven.
During my free time, I enjoy spending time with my family and friends, cooking, baking, and traveling.