Domestic Violence Awareness Month
Domestic Violence Awareness Month
Domestic Violence Awareness Month (DVAM)
What is DVAM?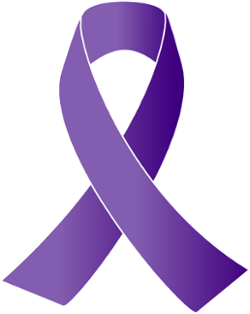 Domestic Violence Awareness Month (DVAM) strives to highlight how common domestic violence is and that it is more than physical violence. More prevalent than most realize, one in four women and one in seven men will experience domestic violence in their lifetimes. Anyone, regardless of gender, race, sexual identity or orientation, or socio-economic status, can become a victim of domestic violence. While domestic violence is often thought about in terms of physical violence, controlling behavior and other abusive tactics often begin long before any physical violence occurs. As a society, we all have a role in changing the narrative about what domestic violence is, to whom it happens, and how we can support those who are experiencing it, and ultimately prevent it entirely.
DVAM is intended to start conversations about domestic violence and how we can all contribute to changing the narrative on this overshadowed, but fundamental topic. Here at UIW, we want every member of the community to never underestimate what a difference you can make in preventing and addressing domestic violence. Domestic violence thrives in silence. To be able to support and help victims and survivors, and to prevent domestic violence in the future, we all need to talk about it. And to talk about domestic violence, we need others to fully understand what it is.
As we recognize DVAM every October, join the Office of Title IX and other departments and offices across the UIW community in standing against domestic violence and supporting survivors.
2022 Schedule
Follow us on Instagram and Twitter for more information for each individual event!
Monday, October 3

Domestic Violence Awareness Month Banner Signing Kickoff Event
Time and Location TBA

Tuesday, October 11

Healthy Relationships Workshop (with UIW Athletics Life Skills)
Time and Location TBA

Wednesday, October 19, All Day

Purple "Thursday" (celebrated nationally Thursday, October 20, but it's Fall Break)
Wear purple as a conversation starter and share why ending domestic violence is important to you!

Thursday, October 27

Do's and Donuts of Healthy Relationships
Time and Location TBA