Other Offices and Resources
Other Offices and Resources
Enjoy the new Student Engagement Center opened August 2017. Here is a list of the new offices in the Student Engagement Center (SEC):
UIW Help Desk, SEC 41
Post Office SEC 53 & 54
Dining Services SEC 1040 & 1042
Dining Services SEC 3050, 3055, 3056, & 3057
Veteran Affairs, 829-2705, SEC 3024-3026
Career Services SEC 3032 & 3033
Advising SEC 3120, 3122, 3124, 3125, 3126, 3128, 3129, 3130, 3133, 3134, & 3136
TRiO, SEC 3144 & 3146
Interfaith Prayer Room, SEC 3140
Associate Chaplain's Office, SEC 3147
Campus Engagement, SEC 3155-3157
Residence Life, SEC 3158-3160, & 3166
WLC/Tutoring, SEC 3161-3162, & 3164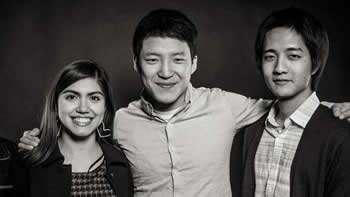 The University of the Incarnate Word is a Catholic institution that welcomes to its community persons of diverse backgrounds, in the belief that their respectful interaction advances the discovery of truth, mutual understanding, self-realization, and the common good.
Converters and other useful links
Free currency converter lets you calculate currency and foreign exchange rates.
Convert temperature from Fahrenheit to Celsius or from Celsius to Fahrenheit.
Convert weight from Pounds to Kilograms or from Kilograms to Pounds
The World Clock shows current local time in cities and countries, in all time zones.
This calculator tool will enable you to add or subtract days, weeks, months and years from a given date.
Transportation
VIA provides the San Antonio area with public transportation system.
Mega bus provides daily express bus service from city to city in the U.S. and Canada.
Volunteering
Searchable database for jobs, organizations, volunteer opportunities and more.
VolunteerMatch offers a variety of online services to support community of nonprofit, volunteer and business leaders to civic engagement.