Service Learning
Social Justice Trip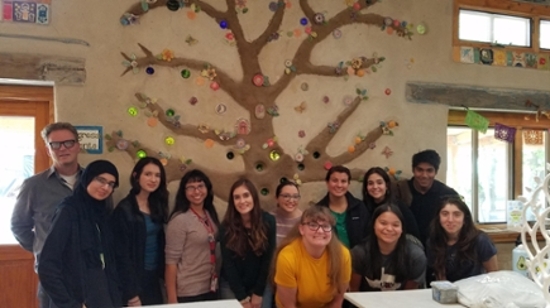 The Honors Program covers the cost for students to travel on a social justice trip each year to look at U.S.-Mexico border issues in the McAllen, Texas region. Previous trips went to Piedras Negras, Mexico, and El Paso, Texas. The social justice trip is sponsored by the Honors Program so that students can observe the difficult conditions in which other people less fortunate than ourselves live and work. For example, the itinerary includes different perspectives on immigration and access to healthcare, education, and housing. Students hear from Border Patrol officers, immigration lawyers, neighborhood activists and nonprofit agencies. The high point for many students is talking with refugees from around the world. Service-learning is always a part of the experience.
Partnerships with Non-Profits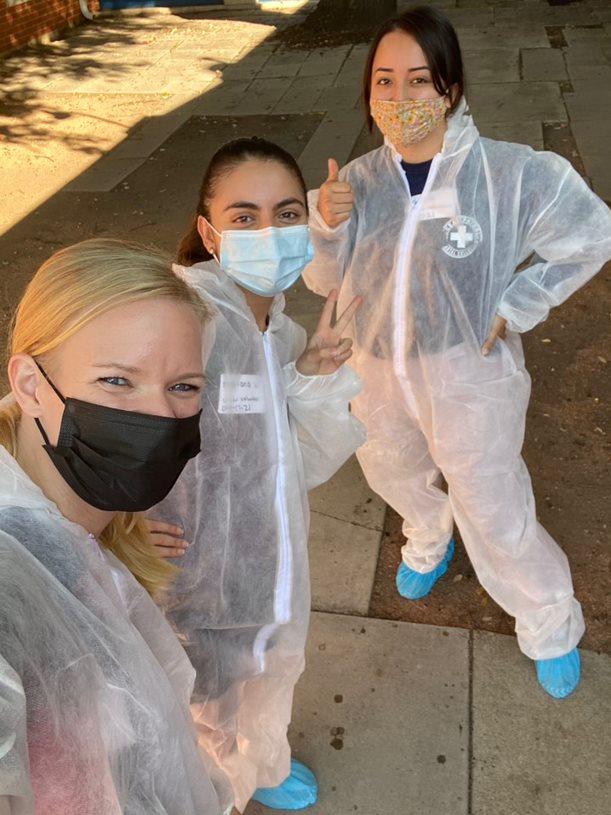 The Honors Program does more than just show up at a local nonprofit. We seek partnerships with specific organizations to help them achieve the next goals in their strategic plans. In our first year as a program, our students voted to become partners with Haven for Hope, a local organization serving the homeless population of San Antonio. Our multi-year association began with implementing a soccer program for the youth living at Haven for Hope, and went on to found additional programs working and playing with kids ages 4-16.
SAMMinistries serves a similar population in their transitional housing and we have provided an art and music program for the kids nearly every week during the school year. A group of students also partnered with Wrenn Middle School to found a mentoring program for at-risk eighth-graders. The mentors traveled to the school for regular sessions with their students to provide support to them in their hopes and dreams. They capped off the year with the middle-schoolers visiting campus in the spring to get a taste of the magic that college offers. Other students have established an ongoing relationship with ARISE inAlamo, Texas, to provide a week-long summer"camp" for the neighborhood children.
Building new programs at these worthy institutions has been great experience for the students involved, learning more about themselves as well as about the reality of homelessness and the challenges brought by poverty.