Benefits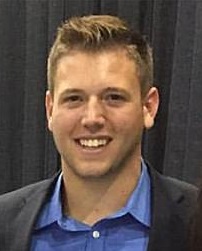 "I promise you that Honors is one of those things that you're going to look back and say, "I'm glad that I did this."
Through the Honors Program, students gain
Strengthened analytical skills
Exposure to new ways of thinking and asking questions
A comfortable environment for exploring provocative societal topics
Opportunities to develop professional skills
The Honors Program at the University of the Incarnate Word adds a level of intellectual inquiry to stimulate curious minds. It provides a challenging curriculum and insightful programs, woven together with the concept of social justice. Included are co-curricular programs in various cultural and academic fields, leadership development,plus networking and service learning opportunities in and out of the classroom.
Alvarez Endowed Scholarship
Incoming Honors freshmen may apply for the new Carlos and Malú Alvarez Endowed Student Scholarship. The scholarship will benefit ten highly motivated students with financial need up to $4,000 each year by providing career mentoring, financial literacy education, and financial support for high impact experiences such as research fellowships, study abroad and internships. 
More Benefits
Honors housing is available to freshmen in Sky View Residence Hall where students create a strong foundation in the "the Honors way."
Scholarship money is available annually to students planning to study abroad.
Priority registration means that honors students register for their classes the day before other students, making their chances near 100% for obtaining their ideal schedule.
Early notification of and assistance finding job, internship and scholarship opportunities through the Honors Director.
Strong, supportive relationships with faculty members from mentorships, advising and coursework.
A tight-knit student community that supports each other in every imaginable way: socially, emotionally and academically. Study groups, movie nights, intramurals, and interesting discussions on hot topics are all part of the honors lifestyle. What's next is up to you!