The Honors Experience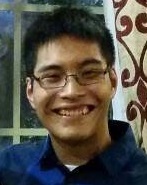 "The point system encourages you to stay active in the community, and also to develop as a student and as a professional. Overall, the Honors Program has been useful to me and my peers in helping direct our paths into the future."
The UIW Honors Program supports the growth of each Honors student with flexible options to meet personal and professional goals. Every student develops a personal plan (PDF) to earn the required 20 Honors points among Honors courses and activities in scholarship and self-development. The Honors experience generally includes five major components:
Advanced, customized courses fulfilling core curriculum requirements
An in-depth project with a faculty mentor, such as a research or creative project in the student's major or an integrative reflection paper
An Honors-sponsored social justice trip for hands-on learning and other community service outlets
Supplemental activities for additional depth to the academic experience such as creative portfolios,  original research and/or research with faculty members 
Professional development experiences including leadership opportunities, internships, mentorship, workshops and luncheons with business and career professionals, formal academic presentations and student-driven service learning
We also promote study abroad for the life-changing experiences it can bring. To help offset the travel costs of international study, the Honors Program offers a Study Abroad Scholarship to its students each year.
This Overview of the Honors Point System (PDF) describes the options that earn Honors points. In addition to point-earning activities, students attend 20 events, the "Bucket List," during their undergraduate years to expand their experiences and enhance their appreciation of the world. Our goal is to offer a variety of experiences to help students hone their analytical skills, experience the meaning of social responsibility and gain confidence as citizen-leaders.