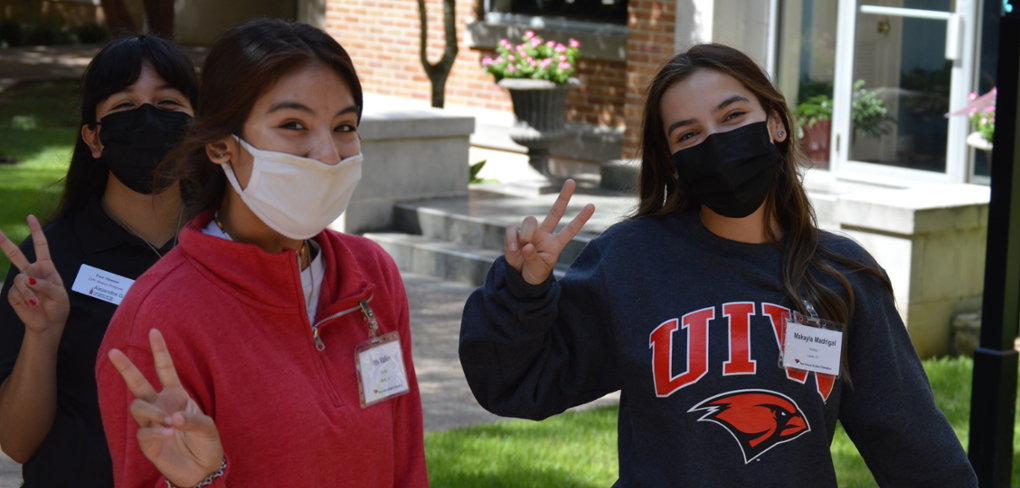 Honors Community
Welcome home.
We know, San Antonio is a big place, and that can be a little daunting. The Honors Program serves students as a "home-base" as they adjust to a new city, new school, and new community. While you will still be part of the larger UIW community (and all the opportunities that affords), the Honors Program will provide you with small, discussion-based courses where you can really get to know your classmates and faculty. The Honors Lounge offers a comfortable space to study and hang out with other students, talk to your program leadership, and enjoy free the fully stocked coffee and hot cocoa bar. The Honors Program Student Board also holds academic and social events for students throughout the year that our students are free to enjoy.
In addition to small classes with the best professors on campus, the program offers extremely personalized support. The Program Director and Program Coordinator hold walk-in advising hours year-round to help you navigate your professional, social, and academic path, with mandatory pre-registration advising to assist you in staying on track for Honors Program completion. During your first-year you will be partnered with an Honors Peer Mentor and participate in activities like summer reading groups, completing your Bucket-list requirements together, and our annual welcome BBQ. During future years you will receive support about career exploration, faculty mentorship, and research. Every year the program holds several signature events, such as student dinners and community-building programs, all free to you.
The Honors Program also has its own scholarships and grant partnerships so that once you are an Honors student you can apply for professional development, study abroad, and/or research funding support.