Unique Honors Programming
Unique Honors Programming
Arts and Music Festival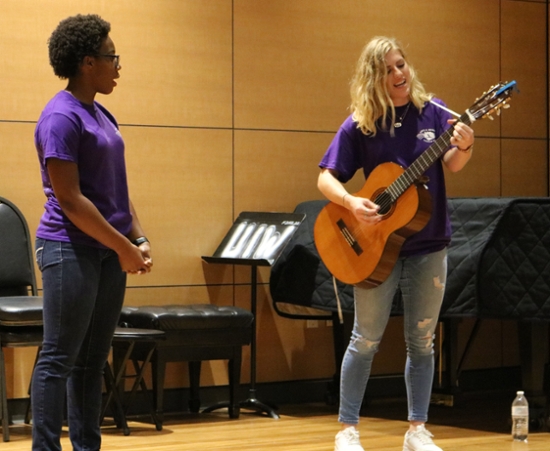 The Honors Program began this festival during Homecoming Week 2010 to showcase UIW talent in the visual and performing arts. The crowds are getting bigger each year as we proudly show off the artistic creations of current students and alumni, faculty and staff during the Arts and Music Festival. Admission is always free and the event is open to the public. 
Performances include the Chorale coffeehouse, a poetry slam, dancing, skits and more music. Proceeds from the sale of decorative and wearable art go to the Honors Study Abroad Scholarship fund. You can keep track of the current festival developments each fall through the festival's Facebook page. Original art by UIW students, alumni and faculty continues to be sold online through the Donate to Honors button on the left; there you may access photos and descriptions of the available art for purchase. It's a good cause!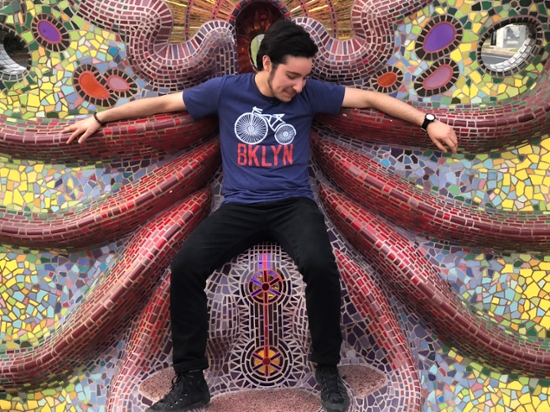 "From the social justice trip to the human library, joining Honors has been a valuable part of my college experience."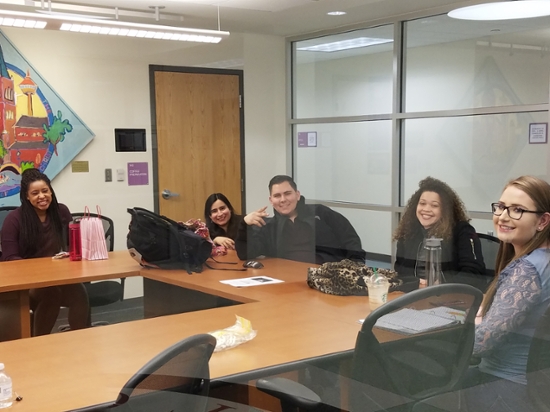 EDGE Leadership Development Program
This program offers hands-on experience to see what it takes to lead an organization in these challenging times. Two major program components allow students to learn directly from entrepreneurs and executives. Facilitated monthly conversations that include the San Antonio Women's Chamber of Commerce enlighten participants about the difficult and demanding requirements of managing people, projects, programs, and processes.
Students can also serve as a member of the board of directors for a local nonprofit to gain valuable hands-on leadership experience. For example, Victoria Cooremans served on the board of Clarity Child Guidance Center for three years and Cassidy Fritts was on the Board of Directors for Inspire Community Fine Arts Center.
Human Library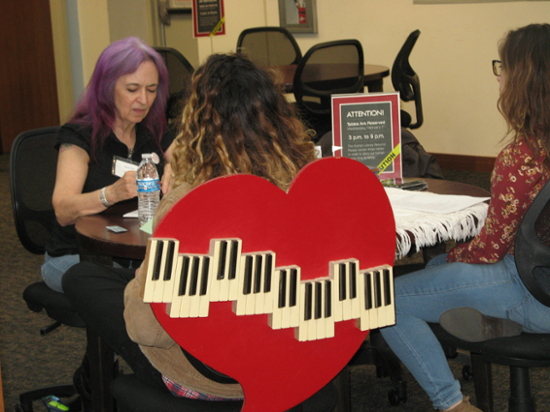 In Spring 2017 the Honors Program, with invaluable support from the Mabee Library, sponsored the university's first Human Library, a place where real people are on loan to readers. It was such a success that we will continue to offer the event each spring. The format is designed as a positive framework for conversations that can challenge stereotypes and prejudices through dialogue. To that end, human books represent a variety of topics that often carry misconceptions and myths. Readers like you can "check out" the identified Books during the specified times. Read about the 2018 Books in the Human Library Catalog.
As our readers disclosed, human Books can "challenge discrimination but find allies" when readers realized that "Common stereotypes are prohibiting us from solving conflicts by keeping us in fear of the unknown." Check out this UIW-TV feature on the Human Library.
Careers a la Carte
The Honors Program sponsors periodic luncheons to bring students together with professionals in various fields for informal conversations. Students ask questions about their work, backgrounds, colleagues, and perceptions of the industry. The focus changes each month; past luncheons have focused on entrepreneurship, different medical careers, psychology, communications and more.