Student Voices
We encourage our students to participate in enrichment programs to enhance their experiences. Examples include summer research experiences around the country, faculty-led trips around the world and Study Abroad programs.
For example, our students have conducted research under faculty supervision at Massachusetts Institute of Technology, Kansas State University, University of Texas Health Science Center at San Antonio and at UIW. The results have been presentations of their work at conferences around the country.
Study Abroad
Depending on the student's degree program and opportunities, study abroad can be taken in the fall, spring or summer semesters. Faculty-led trips are another international option. Students have traveled to many countries in Europe and Asia, although options are also available in Australia, Canada, Central and South America. Some students choose to take two semesters abroad. A full year is necessary if Japan is the chosen country. Japan's academic calendar is completely out of sync from the U.S. academic calendar, so students must attend classes there for an entire year.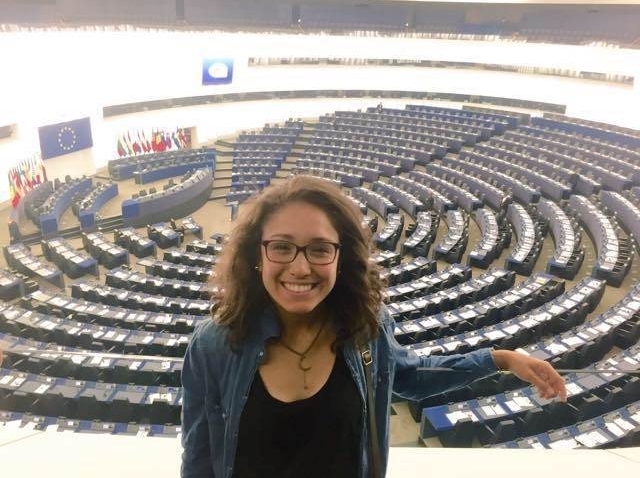 Our most recent travelers spent time in Spain, Germany, South Korea and France. Pictured to the left is Clarisa at the European Parliament buildings.
Environmental science major Hannah Peterson spent a fall semester in Brazil. Her blog tells us of her academic, living and cultural experiences in the rainforest during the semester, and her photographs are wonderful.
Psychology major Johnny Esparza blogged about his experiences while at Kumamoto Gakuen University for a year. Check out his videos of different Japanese sports!
Business major Kalyn wrote a blog to cover her stay at John Cabot University in Rome, Italy, a popular destination.