Honors Faculty Mentors
A hallmark of the Honors Program is the opportunity for our students to participate in faculty-led or independent research. Honors Faculty Mentors are experienced educators who serve as an excellent resource for student professional development in their role as a teacher-scholar.
Here is a snapshot of our current Honors Faculty Mentors and a brief description of what students might investigate when choosing to study with them:
Honors Faculty Mentors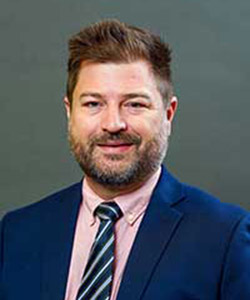 Jakob K. Rinderknecht, Ph.D.
Associate Professor of Religious Studies | Honors Program Director
Jakob Rinderknecht's research focuses on Christian theology, specifically ecumenical discussion (that is, discussion between different kinds of Christians about their differences) and anthropology (understandings of what the human person is and how they are in the world). Students working with Dr. Rinderknecht can expect to do close textual analysis of a text or engage with a breadth of thinkers on a single topic. Student research does not necessarily need to echo his own current research, but can develop a question of the student's own.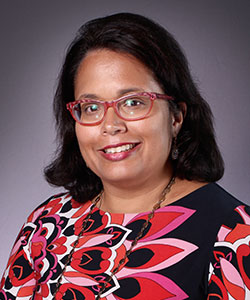 Veronica Acosta, Ph.D.
Professor of Biology
The goal of my research has been to identify the cellular and molecular mechanisms that influence regeneration of function following injury in an invertebrate model system. I am particularly interested in understanding the downstream effects of injury on neural regeneration in the annelid worm, Lumbriculus variegatus. In my laboratory, we investigate the cascade of events following injury that underlie Lumbriculus' remarkable regenerative ability; an ability that has been lost in higher order vertebrates. Research Interests: Developmental neurobiology; neural regeneration; stem cell dynamics during regeneration; molecular determinants and mechanisms of synaptic plasticity; comparative developmental biology; evolution of regenerative mechanisms; evolution of annelid structure/organization/and regeneration; photoreceptor characteristics in invertebrates.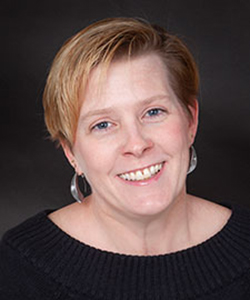 Melinda Adams, Ph.D.
Professor of Fashion Management | Program Director, Fashion Management
Current research: Dr. Adams is a part of an international, multi-institutional research project on high impact learning. Her group is focused on internships. They are developing a survey based on the literature review to learn more about internships. Students would be able to help with data analysis.
Other areas of research is sustainability and fashion. Dr. Adams has looked at various aspects such as Millennials and Gen Z purchasing habits and views on sustainability, shoplifting and use of reusable bags, and influence of social media on shopping habits to name a few.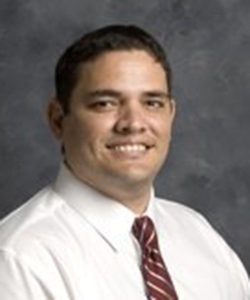 Rafael Adrian, Ph.D.
Associate Professor of Inorganic Chemistry
My research aims to synthesize novel metallic compounds with the potential to be used as antitumor agents. I am particularly interested in understanding how the structural features of a metal complex, including the synergy between the metal and its ligand system, affect the cytotoxicity of metal complexes in cancer cells and to investigate ways to combine different mechanisms of action to produce more effective, selective, less toxic, and more affordable chemotherapeutic agent. Students working in my lab will use synthetic wet methods to prepare the novel metallic complexes and then characterize them using several analytical, spectroscopic, and solid-state techniques, including elemental analysis, infrared spectroscopy, nuclear magnetic resonance, mass spectroscopy, and single-crystal x-rays crystallography.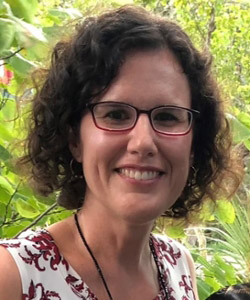 Rachell Booth, Ph.D.
Professor of Biochemistry
The Booth laboratory welcomes any student interested in biochemistry related research. Our general focus is on understanding proteins and how their structures impact their function. Currently, we are working with a lab at UT-Health San Antonio to study a series of proteins that bind to nucleic acids with the goal of identifying what types of nucleic acids bind the best. Students that train in the Booth laboratory will develop laboratory skills in experimental preparation and design, nucleic acid purification and characterization, protein production and purification, gel electrophoresis, and binding assays as well as professional skills in science communication, teamwork, and critical thinking.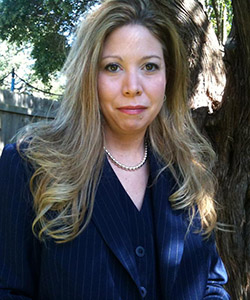 Emily Clark, Ph.D.
Professor of English | Chair, Department of English
Dr. Emily Clark is Professor of English and her research focuses primarily on gender and power issues in Twentieth Century British and American literature with a special focus on Virginia Woolf and Toni Morrison. She has recently published articles and book chapters on the hierarchy of spaces, particularly houses and the home, as well as spaces, gender, and war. Dr. Clark is currently conducting research on race, gender, and mothering and DEI issues during the pandemic (2021).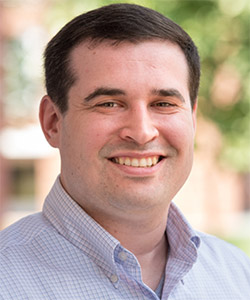 Taylor Collins, Ph.D.
Assistant Professor of Economics | Coordinator, Economics Department
Currently, Dr. Collins' research is focused on the cross-section between energy markets and macroeconomic growth. He is looking to identify the types of energy use which offer the strongest support for long-run economic growth. An undergraduate working with Dr. Collins will be offered two different paths to pursue. One, the student can assist Dr. Collins in his current pursuit of disentangling the energy consumption/economic growth nexus. Two, students may propose their own research project, so long as that proposal is centered on a significant macroeconomic problem. In either case, students will potentially learn to navigate large datasets, use highly valuable statistical software, and gain hands-on experience researching current trends and dynamics dominating the energy economics or other macroeconomic spaces.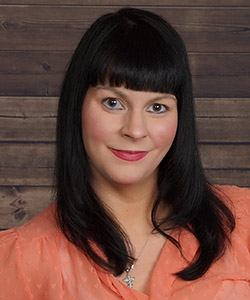 LuElla D'Amico, Ph.D.
Associate Professor of English | Coordinator, Women & Gender Studies
Dr. D'Amico is an Associate Professor of English and Coordinator of the Women's and Gender Studies program. Her primary research interests lie in in early and nineteenth-century American literature, with particular emphases on Christianity and literature, children's literature, girlhood studies, women's writing, African American literature, and philosophy and literature. You could work on current projects that she is undertaking—such as editing Harriet Beecher Stowe's children's writing and conducting archival research—or come up with something entirely of your own creation!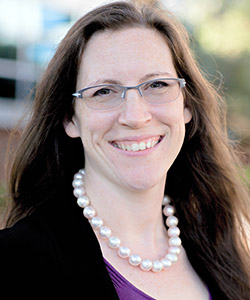 Ann David, Ph.D.
Associate Professor of Teacher Education
Dr. Ann D. David uses qualitative research to explore questions about writing, the teaching of writing, and preservice teachers. Her current project is focused on how preservice teachers learn to become writers and teach writing. Dr. David is starting a Digital Humanities project that focuses on the scholarship of Dr. Beverly R. David, her grandmother, which focused on the illustrators for Mark Twain's novels. Dr. Beverly David's final book on the illustrations in Adventures of Huckleberry Finn was not published before she died. Dr. David is working to make the manuscript available to scholars and teachers using Digital Humanities methods.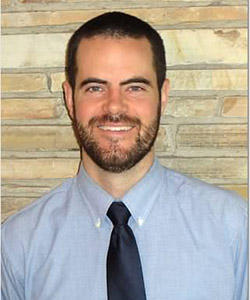 Christopher Edelman, Ph.D.
Professor of Philosophy
Chris Edelman studies ethics and the history of philosophy. Students could work with him on a project of their own, in which case the likely goal would be a podium presentation at a conference, perhaps followed by submission of an essay to a journal like Aporia or Dianoia. Or they could work with Dr. Edelman on one of his projects. This could involve conducting research on ethical issues in support of the UIW Ethics Bowl Team, or it could involve close readings of texts from the history of Western philosophy. Either way, students could expect to further cultivate their abilities to read carefully, write clearly, and think creatively.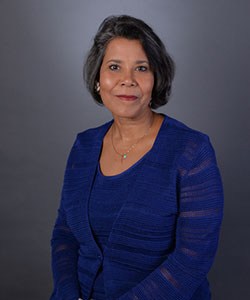 Maria Felix-Ortiz, Ph.D.
Professor of Psychology
Dr. Felix-Ortiz has conducted research and published in drug use epidemiology, prevention and treatment; crisis intervention police training; and criminal thinking and cognitive behavioral treatment. She is collecting data in Mexico and in the US from young adults, primarily Latinx in the US, to compare rates of drug use (e.g., alcohol, vaping, other drug use), and how stressors and history of adverse childhood events correlates with drug use.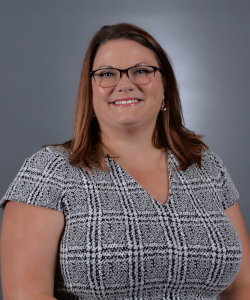 Bridget Ford, Ph.D.
Assistant Professor of Biology
The Ford research laboratory explores mechanisms involved in kidney cell injury in diabetic nephropathy with an emphasis on oxidative stress due to the production of damaging compounds called oxygen radicals. Students master mammalian tissue culture and use various molecular methods such as real time PCR, western blotting, immunocytochemistry, ELISAs, and enzyme activity assays to identify factors involved in podocyte and mesangial cell injury using an in vitro model system mimicking the diabetic environment. The overall goal Dr. Ford has for all trainees is to apply what they learn in the classroom to ask scientific questions in the quest to become independent and creative thinkers.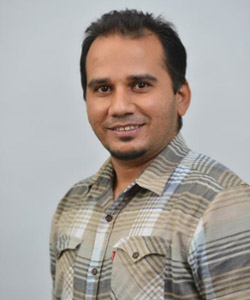 Ashok Khanal, Ph.D.
Assistant Professor of Chemistry
Research in the Khanal Lab Group focuses on Chemical/Solid Phase Synthesis, Surface Chemistry, Catalysis, and Chemical education. Apart from chemistry, students will be benefited to fulfill their aspirations in a career related to Pharmacy, Biomedical, Biochemistry by utilizing the ubiquitous nature of organic chemistry. Researchers of Khanal Lab will have the opportunity to present their research at the National, State, Local, and university levels. In the future, sstudents will utilize their research experience for a good transition towards graduate research and industry careers.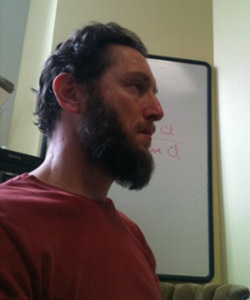 Paul Lewis, Ph.D.
Associate Professor of Philosophy | Chair, Department of Philosophy
Paul Lewis is a philosopher with a special interest in the history of science and technology. Additionally, he studies the nature and conditions of logical insight and its role in problem solving. Dr. Lewis has been a faculty supervisor for multi-year honors thesis projects, and he has arranged honors contracts for students seeking a more challenging encounter with subject matter presented in specific courses. Students of science and medicine, in particular, will benefit from working with Dr. Lewis by studying paradigms of knowledge typically excluded from curricula that focus exclusively on contemporary or "best available" methods of practice and understanding. This work, which may result in publication or in conference participation, will strengthen student applications to medical school or to graduate study in an allied field.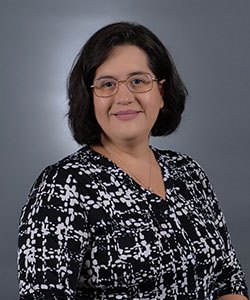 Erlinda Lopez-Rodriguez, DrPH, MBA, CNMT
Assistant Professor of Public Health | Community Health Education Program Director
Erlinda Lopez Rodriguez has the content expertise, leadership, and motivation necessary to successfully assist students with the completion of a proposed research project. Erlinda has a background in program development with training and expertise in curriculum development, survey research, and the constructs of the theory of planned behavior. As a co-Investigator on several research studies before starting her doctorate program she helped lay the groundwork for building research based on behavioral theory. As a PI on her program of research, Elementary E.A.T.S.S. a dietary intervention program laid the groundwork to establish strong ties with community partners. Students could work with her on their project or within Elementary E.A.T.S.S.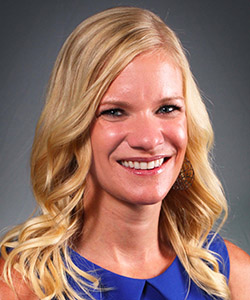 Marieke Oldenbroek Burleson, Ph.D.
Assistant Professor of Biology
The current interests of the Burleson lab focus on finding novel therapeutic strategies for SPOP and MED12 altered breast cancer. Specifically, we are screening a natural compound library through MTT viability assays to determine whether natural compounds can effectively target these specific cancer subtypes. Since SPOP and MED12 are both known to play a role in dysregulating GLI3-dependent SHH signaling, we are also investigating whether any of the natural compounds specifically target this signaling pathway. The ultimate goal of the lab would be to eventually test the effective compounds from our preliminary screens in a xenograft mouse model. We thus hope to find a superior treatment option for patients who suffer from this specific type of breast cancer.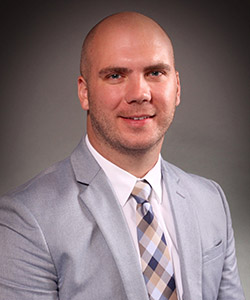 Christopher Pierce, Ph.D.
Associate Professor of Biology
The Pierce laboratory studies the role of two key virulence factors, biofilm formation and filamentation, in Candida albicans fungal infections. Current research interests lie in identifying and subsequently characterizing the activity of anti-biofilm and anti-filamentation compounds, with emphasis on minimizing the potential to induce resistance. Students will use cell-based assays for identifying anti-virulence compounds from commercially available small molecule libraries. Additionally, students will become familiar with a variety of microbiological assays to characterize the mechanism of action of the identified inhibitors, including the effects of the compounds on global mechanisms of biofilm formation (adhesion, proliferation, and maturation), drug combination studies, development of resistance assays, and cytotoxicity assays.