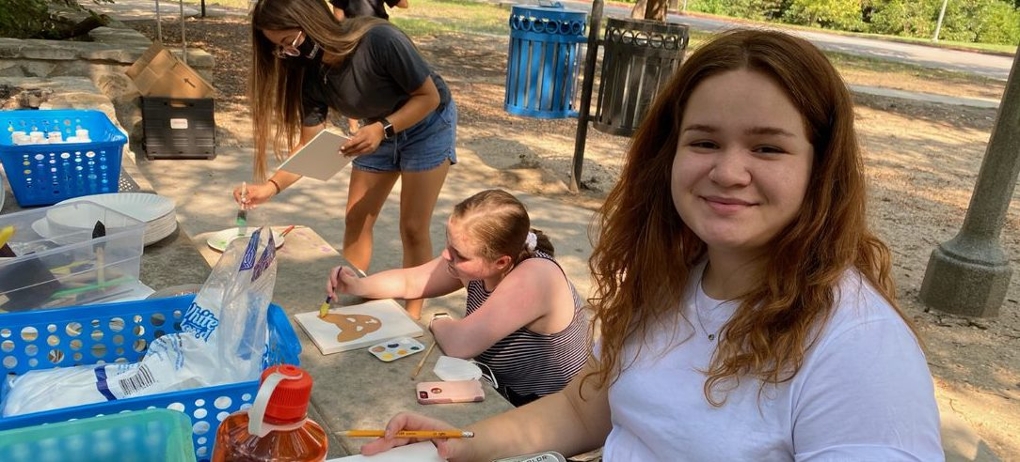 Honors Living and Learning Community
The Honors LLC is a collaboration between Residence Life and the UIW Honors Program.  This community primarily serves first year, first time in college students who are selected by the Honors Program to reside on the floor.
The Experience
Students participating in the Honors LLC can expect to have programming focused on Honors curriculum and our common read.  We will host opportunities for professors and Honors Program staff to facilitate programming within the hall.  Expect to join other Honors community members at programs hosted by the UIW Honors Program both within the Hall, on campus, and more.
The Community
The Honors LLC is located in Dubuis Hall in the heart of UIW's Broadway campus.  The community is co-ed and comprised of double rooms with community restrooms.  The floor also has a study room and the building has a large lounge and kitchen.  For a virtual tour of Dubuis Hall, please click here to watch a Youtube.
The Application Process
To be considered for the Honors Living and Learning Community, please complete the following steps:
Confirm acceptance to the UIW Honors Program
Confirm desire to reside in the Living and Learning Community with Honors Program
Complete housing application via the Student housing Portal found in Cardinal Apps

For information regarding how to apply for housing, please visit Residence Life Housing Information page or review a tutorial in Residence Life's How-To and Documents page

Confirm acceptance into the UIW Honors LLC
Contact Information
Honors Program
Phone: (210) 805-3025
Email: HonorsProgram@uiwtx.edu
J.R. Chiodo-Benmuvhar - Assistant Director of Residence Life
Phone: (210) 805-2357
Email: chiodobe@uiwtx.edu