Online Registration
Schedule View for Non-Students (Staff, Faculty, Administrators)
View Online Schedule Here  Spring 2024 Schedule available on October 9, 2023

On the BannerWeb page, click "Banner 9 Class Schedule Search" to access the Banner 9 version.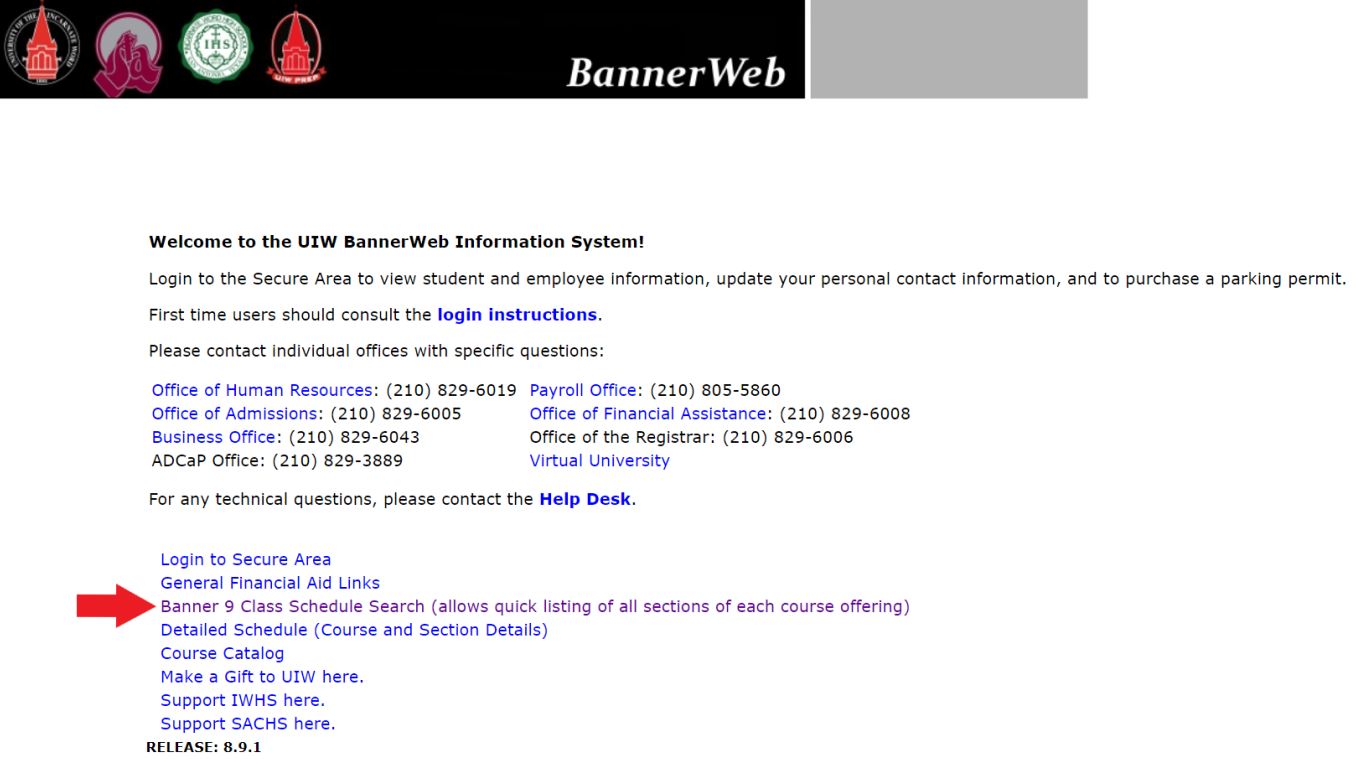 Registration Instructions
View information on messages you may receive when registering online (pdf).
Verify that you are eligible to register for classes in BannerWeb
Search for Classes
Register for Classes
UIW is committed to ensuring fully operational online registration and information resources. If web registration does not work with your browser or you experience problems gaining access, please contact Help Desk Services at (210) 829-2721.
If you are attempting to drop ALL of your classes after the term/semester start, you must withdraw from the university. You will not be able to drop all of your courses online. However, you are able to drop ALL of your classes online before the term/semester start.